China's Top Ten Brands Of Faucets Primy, The Development Of 18 Years Of Trustworthy
After 18 years of development, Primy products have perfectly interpreted the "green – healthy – stainless steel" brand philosophy, to promote green and healthy three standards, mainly including green and healthy materials, green and healthy technology, green and healthy design.
A company is known precisely because it has one or several outstanding products. Because of the iphone series, people know about Steve Jobs. Because of instant coffee, people know about Nestle. Because of Oreo, everyone knows Kraft. For canned herbal tea, we know Cadogan. The product is to determine the rise and fall of a company's fundamental, for the manufacturing of sanitary ware business is even more so.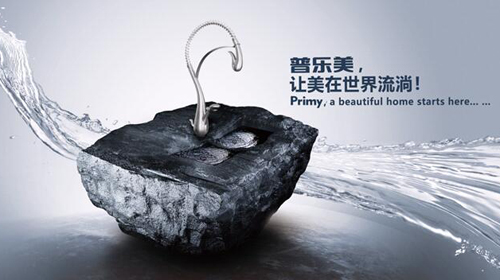 With the development of technology, the original handmade sink is gradually replaced by a stainless steel sink. Primy to 304 stainless steel as the main material, multi-faceted innovation and design, stainless steel has not yet emerged when it has been deeply rooted in the industry, there have been 18 years of history.
Hard Work: Adhere To Product Innovation And R & D
After 18 years of development, Primy products are perfect interpretation of the "green – healthy – stainless steel" brand philosophy, to promote green and healthy three standards, including green and healthy materials, green and healthy technology, green and healthy design. 18 years, Primy insists on product innovation and research and development on the tireless. The quest for the ultimate in functionality and perfect design.
As a homemaker, there is nothing more frustrating than kitchen fumes, sink cleaning and kitchen waste removal. Primy stainless steel sink is the perfect solution to this problem. After improvement and innovation, Primy stainless steel sink is combined with on-stage automatic control device, which can achieve 360-degree free rotation, 90-degree functional positioning, to achieve automatic drainage and garbage disposal function. And 304 stainless steel material, uses patented flex silk surface treatment process, which is more conducive to user health, and can inhibit the growth of bacteria, healthy and durable. And then with Primy stainless steel faucet, the overall beauty, does not contain lead, does not rust, the water quality will not produce secondary pollution because of the faucet, to ensure user water safety!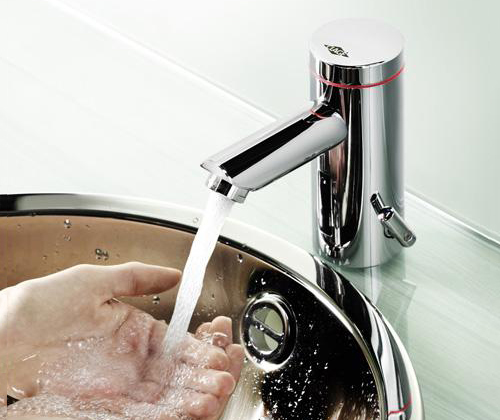 In addition, the sink is a daily use of daily necessities, the most frequent problem is water seepage. Primy, uses imported materials to prevent reverse osmosis. High technical requirements of spraying, evenly do not fall off, to avoid the sink and counter plate off, cabinet long hair and other problems. The sewage through the sewer pipe is a key project in the sink project. Primy uses special grade PP pipe, ABS materials, silicone and other raw materials. It is made by the original Primy injection molding factory. The material is safe and secure, with corrosion resistance and anti-aging, and is guaranteed for 20 years.
Go Out: Won A Number Of Domestic And International Awards And Product Certification
In 2015, the Primy Classic Series shower was awarded the 2015 Red Dot Award in Germany for its healthy environmental concept, creative and stylish appearance and user-friendly functional design. Out of 6,025 entries from 1,566 companies around the world, the Primy Supreme Sink KB121 stood out as the winner of the 2015 Red Dot Award.
In 2014, the Primy twig shower product line came out of nowhere, winning the international design "Oscar" Red Dot Award, the 2014 Red Star Award for Innovative Design in China, the 2015 CF Award at the Canton Fair, and the 2016 German Design Award.
Over the years through unremitting efforts, Primy's products have not only won the highest international honor awards, and through a number of domestic and international certification: ISO9001 quality management system, ISO14001 environmental management system and Australia WarterMark, the United States NSF, CUPC, CE, etc., to ensure that product quality and international standards, and in Europe, the United States and other areas to further expand international business.
It is understood that since 2015, Primy has been gradually marketed in the Nordic countries of Sweden, Norway, Denmark, Finland, Iceland and other countries. For different markets, Primy's design and R & D team will also launch different product lines, in order to gradually enhance Primy's brand awareness and influence in the overseas market.
18 Years Of Development Road
Over the past 18 years, Primy has grown from an unknown small business into a household name in stainless steel kitchen and bathroom, just like a baby growing up into a vibrant young man. On the way to growth, the company has experienced trials and tribulations and has also withstood the test of market conditions. For Primy, the future has just begun.