Comprehensive Impact On The Sanitary Industry, Sanitary Enterprises And The "Carbon Neutral" Challenge!
Original Kitchen And Bathroom Industry Mainstream Media Kitchen And Bathroom Information
Recently, "carbon neutrality" has become a hot topic of global cooperation in the management of climate and environmental issues. The United States, the European Union, the United Kingdom, Japan, South Korea, Singapore and other more than 50 countries have announced to achieve "carbon neutrality" in the middle of the 21st century. China has also announced that it will strive to achieve peak CO2 emissions by 2030 and carbon neutrality by 2060. This means that China, as the world's largest developing country, will achieve the highest reduction in global carbon emissions intensity, which will undoubtedly be a tough battle.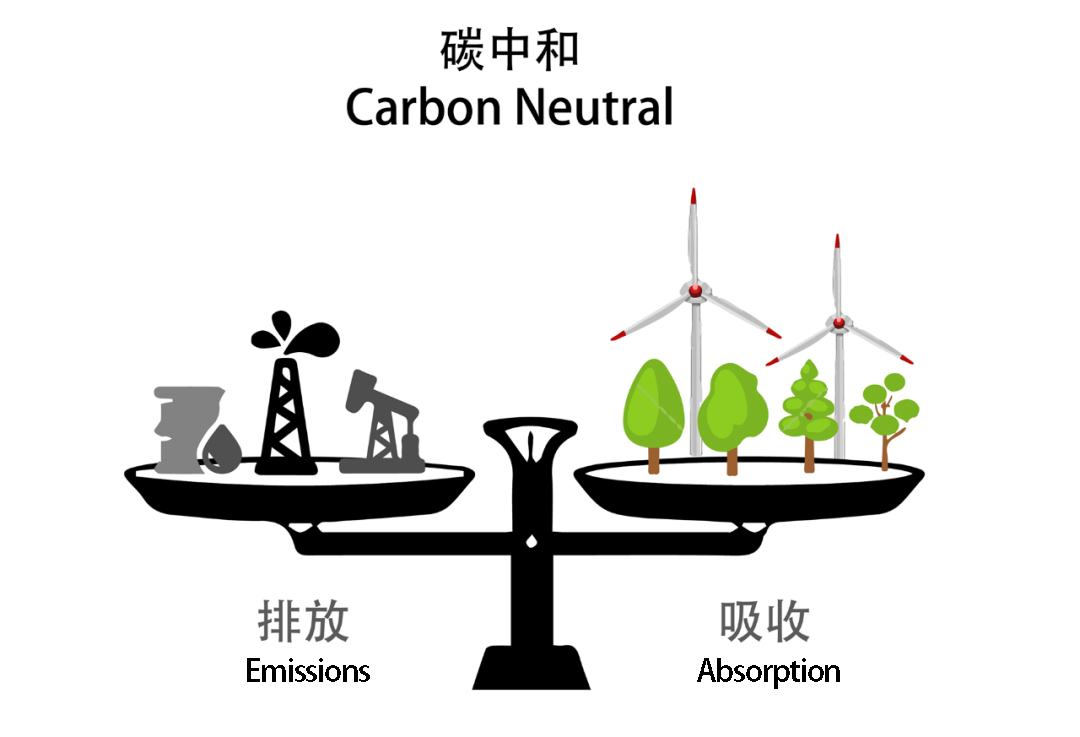 "Carbon neutral" has become a large-scale movement sweeping the world, the entire traditional ceramics, sanitary ware industry, is undoubtedly a big challenge. In China this year, "two sessions", "carbon peak" "carbon neutral" was written into the government work report for the first time. "Carbon neutral" will become the subject of sanitary ware enterprises that cannot get around. At present, some sanitary ware enterprises have been green procurement into the process of enterprise development.
At the end of March this year, the Tianjin Emissions Exchange and the United Equatorial after a comprehensive assessment, determined that Arrow Home's main business income is partly derived from the green industry sector. Arrow Home said that it will help China's economy to be energy-saving, environmental protection, green and low-carbon transformation, achieve the strategic goal of "carbon peak, carbon neutral", and practice environmental protection, energy saving and emission reduction and other social responsibilities.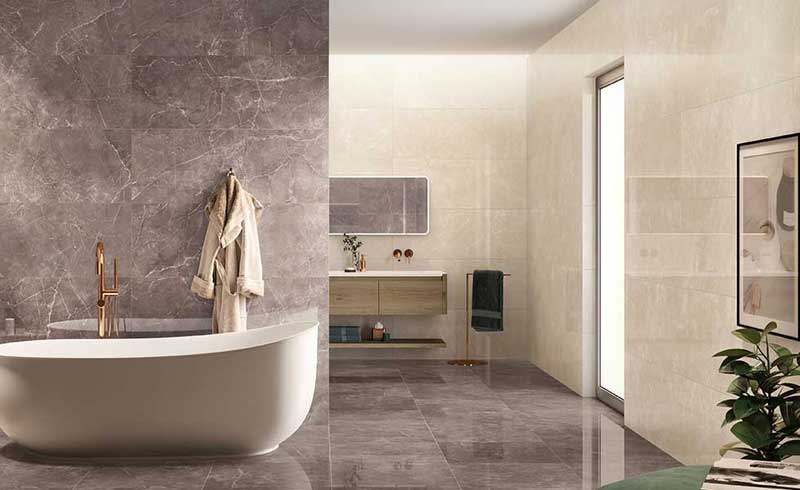 Japan's Lixil Group announced in April that its plants in Da Nang, Vietnam, Jiangmen, China and Monterrey, Mexico have become carbon neutral. This means that all eight plants in its parts manufacturing portfolio are now carbon neutral. Previously Lixil Group plants in Hemer, Lahr, Porta Westfalica, Albergaria and Klaeng became carbon neutral in April 2020.
The impact of "carbon neutral" on the bathroom business is comprehensive, especially the bathroom industry will face a major change in the way energy is supplied. According to the European Ceramic Industry Association, the EU ceramic manufacturers account for 23% of global ceramic production, ceramic production value of 28 billion euros. European ceramic industry energy sources are natural gas and electricity, accounting for 85 percent, 15 percent. To achieve "carbon neutral" must give up natural gas, although some policy makers advocate support for the European electricity supply decarbonization, the ceramic industry from natural gas to electric kilns, it is not an economic solution in the current and foreseeable future.
The European Ceramic Industry Association believes that the most effective way to reduce fuel emissions for high-temperature combustion is to replace natural gas with biogas or syngas from organic waste or organisms, and to retrofit existing kilns. However, the current biogas is very expensive, 2-3 times more expensive than natural gas.
The association believes that if the goal for 2050 is to abandon the use of natural gas on a large scale in favor of biogas, syngas or other renewable energy sources, the ceramics industry needs to ensure sustainable, uninterrupted and affordable access to these alternative fuels and reliable technology. This is crucial because kilns must remain working sustainably and cannot be suspended due to energy supply issues.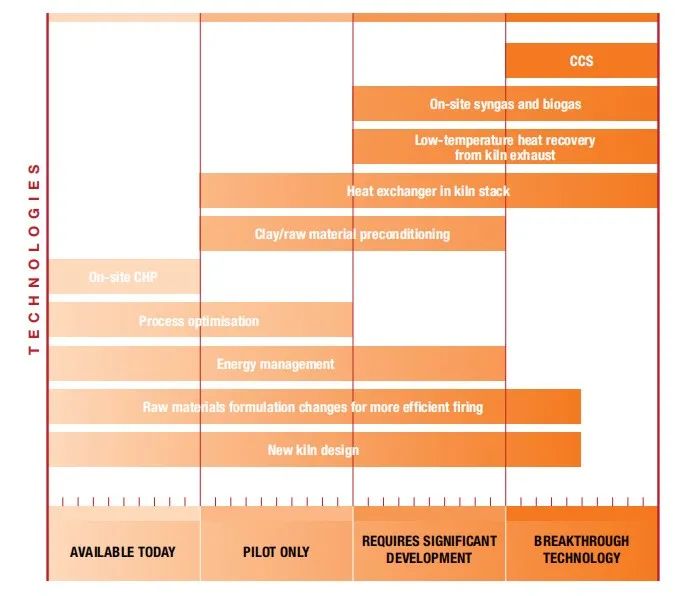 Key technologies that the European Ceramic Industry Association sees as breakthroughs for the ceramic industry in the future
The European push for low-carbon electricity technologies that will reduce carbon emissions from the ceramics industry will not be very effective until 2050. Most of the carbon emissions in ceramic production originate from fuels, and more effective measures and breakthrough technologies are needed. In addition, reducing carbon emissions from combustion processes remains a significant challenge at some points. The increased costs for companies using low-carbon electricity technologies will inevitably have a serious impact on the global competitiveness of the European ceramics industry.
For this reason, Cerame-Unie has developed an emissions reduction model that illustrates the potential reductions that could be achieved between 1990 and 2050. The model's calculations are based on actual emissions data from the brick, roof tile, wall and floor tile ceramic industries, which account for about 90% of the total emissions of the entire ceramic industry.

CO2 emission reduction model 1990-2050 (A: kiln non-electrification B: kiln electrification)
According to this model, the EU ceramics industry will need to have breakthrough technologies, secure alternative fuel sources and financial assistance to achieve emission reduction targets similar to those set by the EU. This is because the production of ceramics necessarily requires energy input. In addition, there are other challenges.
The European Ceramic Industry Association suggests that the EU "carbon neutral" must implement a legally binding international climate agreement to address the behavior of European ceramic industry competitors such as the BRICS countries, Egypt, Mexico, Southeast Asia and other countries ceramic companies to avoid "carbon leakage.