Faucet News: Well-known shower room brand HÜPPE was sold
Recently, Masco Group announced the sale of the shower room brand HÜPPE to an investment institution. HÜPPE will become an independent company in the near future. Earlier, the Masco Group, which owns Hansgrohe and Delta leading brands, divested the cabinet business from its main business. The sale of HÜPPE is another step by Masco to "subtract" its operations.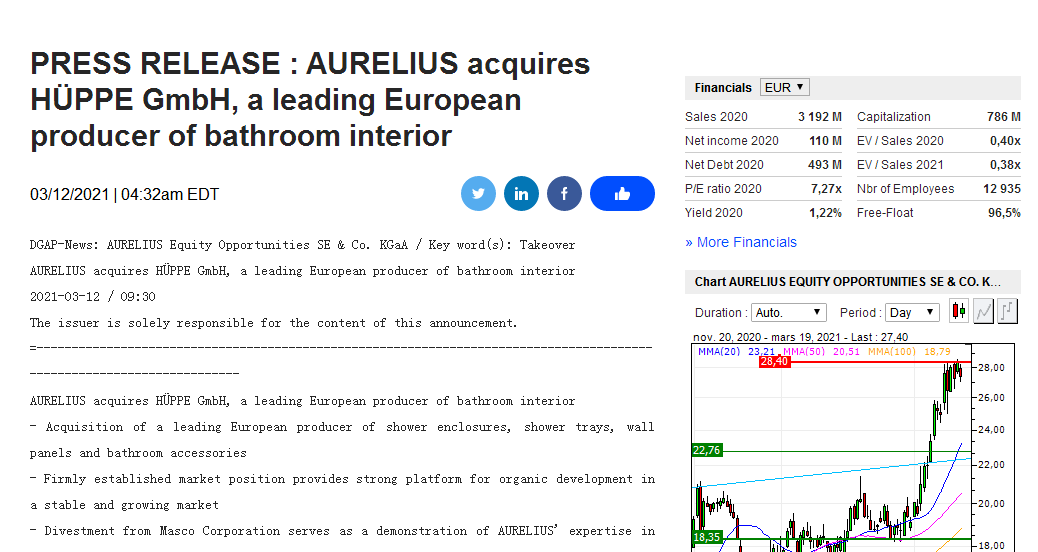 HÜPPE's sales in 2020 remain the same as the previous year,Has a branch in China
On March 12, German time, Masco announced that it would sell its shower room brand HÜPPE to AURELIUS, a large European investment institution. AURELIUS stated that it will support the spin-off of HÜPPE from the Masco Group in the short term to ensure that it becomes an independent company. The transaction has been approved by the local antitrust agency and is expected to be completed in April. The transaction amount has not yet been disclosed.
HÜPPE is a well-known German manufacturer of shower rooms, shower panels, wall panels and bathrooms. It produced the world's first shower room in 1966. Currently, it has approximately 470 employees in two production bases in Germany and Turkey. The products are mainly sold to European countries. HÜPPE established Philippa (Shanghai) Sanitary Ware Co., Ltd. in China in 2013, with HÜPPE CEO Darius Padler as the legal representative. HÜPPE contributed 176,000 euros.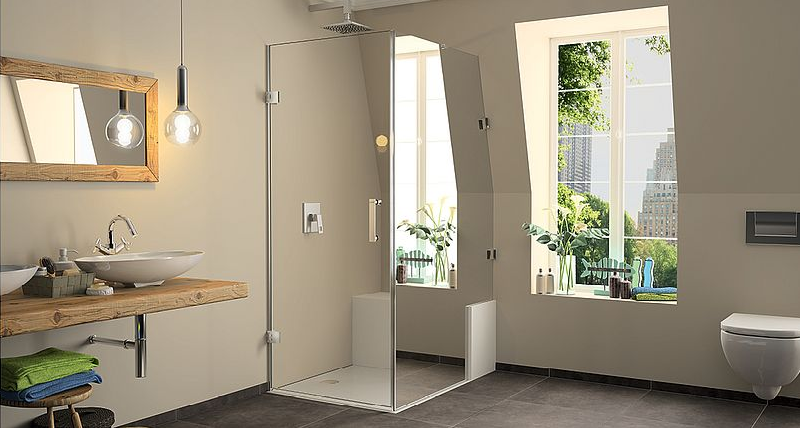 In 2020, despite the epidemic raging around the world, HÜPPE's sales will still reach approximately 70 million euros (approximately RMB 543 million), which is the same as in 2019. The analysis pointed out that this sales result is a reflection of bathroom consumption trends. In recent years, more and more European owners have dismantled their bathtubs and replaced them with more durable and convenient shower rooms. This has brought new opportunities for shower room companies including HÜPPE.
On the other hand, the acquirer AURELIUS is a pan-European investment group with offices in Munich, London, Stockholm, Madrid and Amsterdam. Since its establishment in 2006, AURELIUS has grown from a local investment institution to an international asset company, with approximately 12,000 employees in Europe and annual revenue of approximately 3.4 billion euros (approximately RMB 26.359 billion).
AURELIUS stated that the company will build on HÜPPE's existing product portfolio and customer base to promote its performance growth. In addition, AURELIUS will provide operational know-how to improve HÜPPE's procurement and production efficiency, and promote the long-term sustainable development of this well-known company. In the next few weeks or months, AURELIUS will support the spin-off of HÜPPE from the Masco Group, while maintaining the smooth progress of daily business activities to ensure that HÜPPE becomes an independent company.
Many sanitary ware companies do "subtraction" for operation
In recent years, there have been many large-scale mergers and acquisitions in the sanitary ware industry, and corporate acquisitions have expanded brand influence. However, in the context of accelerating industry integration, some companies have chosen to "slim down" to achieve the goal of reducing operating costs. The main practices include the sale of subsidiaries and the divestiture of secondary businesses. Some companies have also changed their multi-brand operation structure and continuously promoted flat management.
Kohler sells Jacob Delafon
Earlier, Kohler announced its intention to sell the French ceramic company Jacob Delafon (Jacob Delafon). In February of this year, Le Monde revealed that Kramer group, a French small and medium-sized valve parts production company, has issued an offer to its management for the acquisition of its French subsidiary Jacob Delafon, but the final purchaser is still unclear. It is reported that the local industry association has advised Kohler to sell Jacob Delafon before the end of June 2021. The predecessor of Jacob Delafon was founded in 1889 by Etablissements Jacob et Delafon. At that time, it mainly produced and sold the leading public facilities. In 1901, it was renamed Jacob Delafon. In 1986, Jacob Delafo joined the Kohler Group of the United States. In 2015, Kohler officially introduced Jacob Delafon to China and the Asia-Pacific market. The promoter at that time was Ruan Jiaming, the current president of Kohler Kitchen and Bath Group.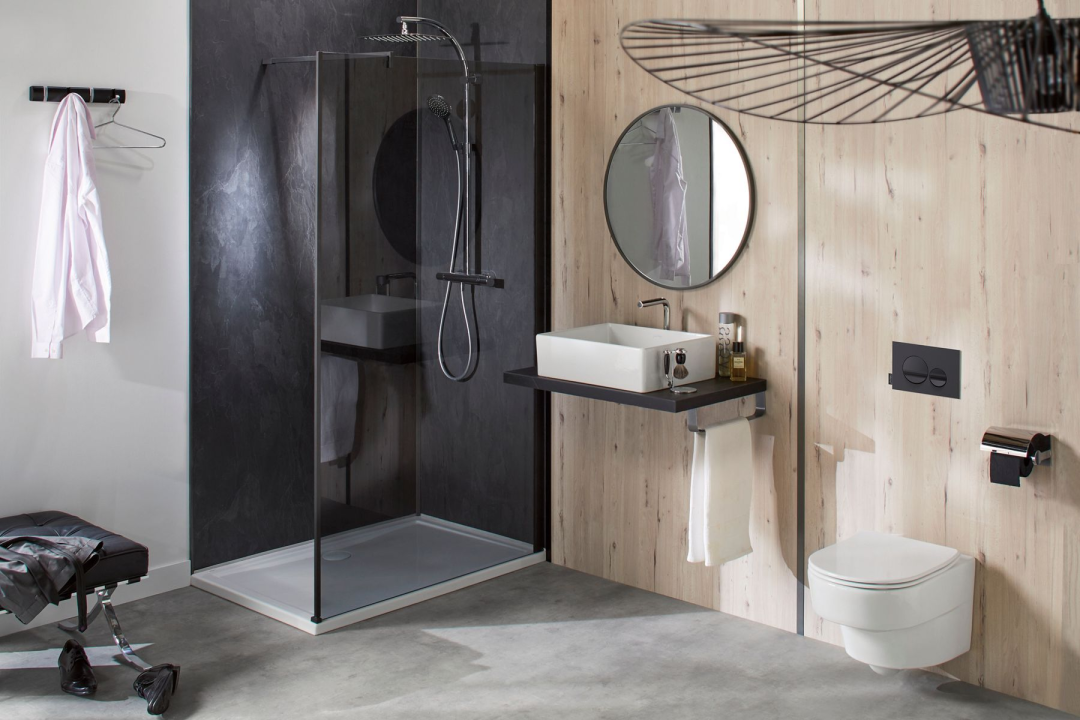 ■ Franke Holding AG sells sanitary ware division
Swiss local time on March 2, Franke Holding AG announced that it had reached an agreement to divest its Franke Water Systems AG (Franke Water Systems AG,). The board of directors and the management committee of the group decided to divest Franke Water Systems for strategic reasons and have reached a sale agreement with Equistone Partners Europe Equistone, a European private equity investment company. According to reports, Thorsten Klapproth, who served as the CEO of Hansgrohe and Fortenbao, participated in the transaction as a co-investor. The financial terms of the transaction have not yet been disclosed, and the approval of the relevant antitrust agency is still required. It is expected to be completed in the first half of 2021.
■ Geberit integrates 4 sub-brands within two years
According to the 2020 annual report released by Geberit in March, the company has completed the integration of four sub-brands in the past two years. Among them, KERAMAG has been integrated in 2019, and ALLIA, Sphinx and POZZI-GINORI have been integrated in 2020. The products of these brands have been unified as "Geberit". To this end, Geberit paid 10 million Swiss francs and 7 million Swiss francs in 2019 to carry out brand marketing work, in exchange for improved customer relations, simplified sales processes, reduced operational and logistics complexity, and new products. Benefits such as enhanced development capabilities.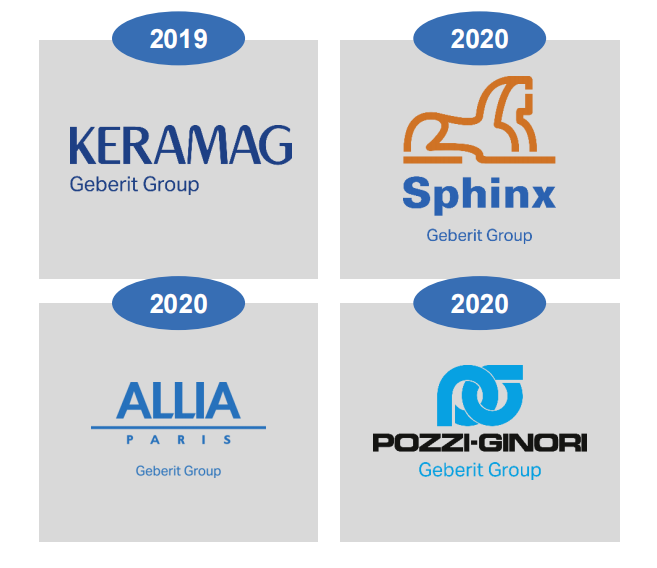 In the sanitary ware industry, diversified operation is one of the ways of corporate development. Many companies strengthen themselves through mergers and acquisitions of their counterparts. However, with the development of subdivisions such as smart sanitary ware and complete sanitary ware in the industry, professional enterprises have gradually attracted attention. Some companies focus on the main business by adopting product focus, industry focus or regional focus, making the company the only one or even the single champion in a certain field. Therefore, while the industry is setting off a wave of mergers and acquisitions, some companies will sell their businesses and divest their sideline businesses. Behind the wave of mergers and acquisitions, there are actually waves of sales and weight loss.
If you are looking forward any faucet, pleaes feel free to contact our sales
Email: info@vigafaucet.com
Website:www.viga.cc