Jomoo, Huida, Arrow, Dongpeng, Sun-Coo, Dofiny, Langsi, Swell, TOTO, Hansgrohe, Gome Release Important News
Kitchen & Bath Industry Mainstream Media Kitchen & Bath News
Jomoo won the title of "Unicorn" Innovative Enterprise of the Future in Digital Economy of Fujian Province in 2021
On April 25, the 4th Digital China Construction Summit with the theme of "Stimulating new dynamic energy of data elements and opening a new journey of digital China" opened in Fuzhou, and the Digital China Construction Achievements Exhibition, an important part of the Summit, was held at the same time. Appearing on the same stage, bringing the latest achievements of 5G digital smart manufacturing, and won the title of "unicorn" innovative enterprise in the field of digital economy in Fujian Province in 2021.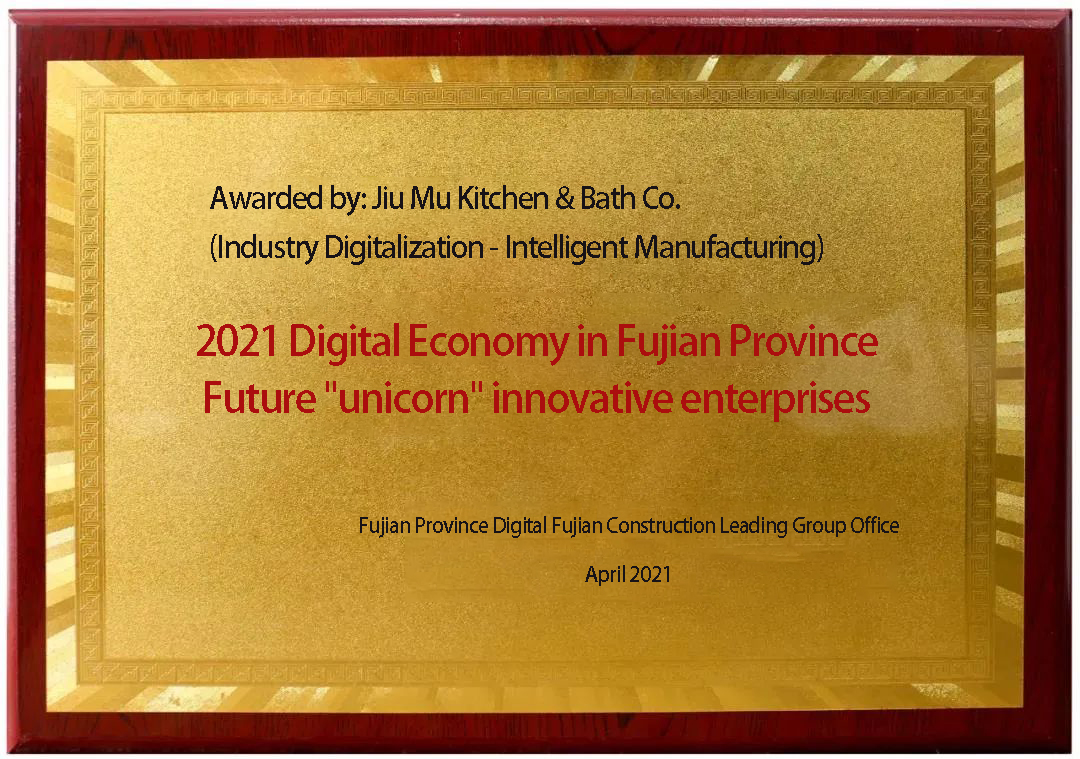 Huida bathroom and actually home in Hunan Jiangxi branch reached strategic cooperation
April 26, Huida bathroom domestic marketing vice president Li Jianfeng and his entourage visited the actually home Hunan Jiangxi branch headquarters, the two sides on the next deepening cooperation in the Xiangjiang-Gan area for communication, and finally reached strategic cooperation. The two sides on their respective brand strength and marketing strategies to exchange and discuss: from Huida's brand development path in recent years, to the central China region of the store into, innovative marketing initiatives. From Hunan, Jiangxi actually store layout planning, to the deployment of new store preparation program. Huida bathroom domestic marketing vice president Li Jianfeng pointed out that the follow-up in Yuqian, Mengning and Northwest region hand in hand, the scope of cooperation between the two sides in the gradual expansion.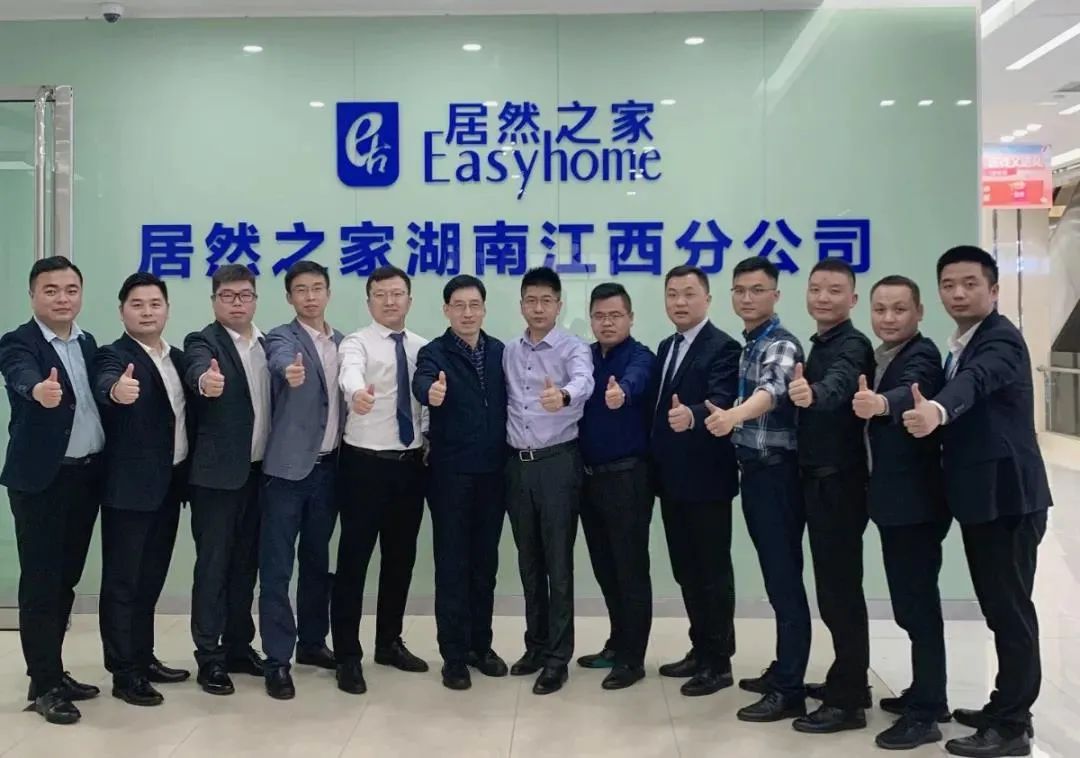 Two sanitary ware national standard start-up meeting held in Arrow headquarters
Recently, by the National Building Sanitary Ceramics Standardization Technical Committee is responsible for the preparation of the "bathroom supporting equipment requirements" and "green product evaluation sanitary ceramics" two national standards will be launched, and the first seminar hosted by Arrow Home Group was successfully held in Arrow Building. National Building Sanitary Ceramics Standardization Technical Committee Secretary-General Wang Bo said the quality of products has always been a hot topic in society. With the development of the times and the improvement of living standards, consumers have higher requirements for sanitary products. Their pursuit is not only economic and practical, but also pay more attention to the good experience of the product.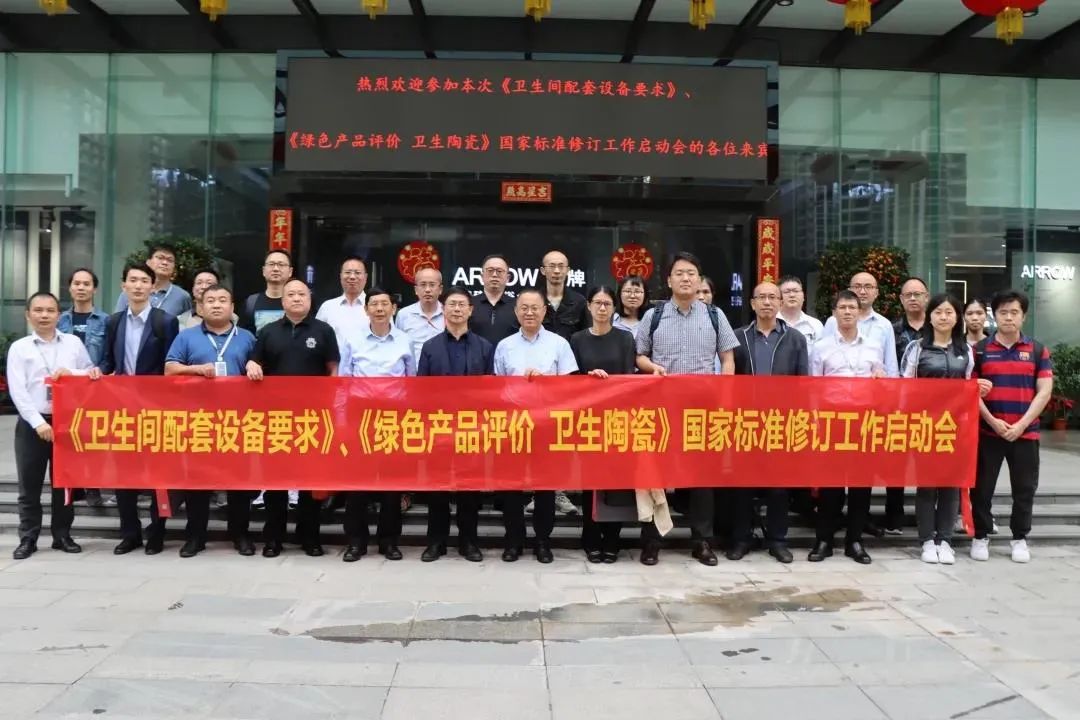 Dongpeng team won the title of "advanced collective in Chancheng District
On April 27, to learn the model workers and strive to be a model worker to gather wisdom and strength, and to promote high-quality development in Chancheng District, the commendation meeting of model workers, advanced workers and advanced collective in Chancheng District was successfully held. Among them, Dongpeng automatic glazing A line team was awarded the title of "Advanced Collective in Chancheng District", and members of Dongpeng sanitary ware automatic glazing A line team cooperated perfectly with intelligent machinery and equipment, giving full play to the role of a team, always rooting quality and innovation in the soul of the enterprise, and helping to advance the toilet from billet to white perfectly. In 2020, the annual spray glaze superiority rate is 96.59%, which is 1.87% higher than last year and is at a higher level in the same industry.
Sun-Coo granted 30 invention patents in total
Since Sun-Coo assumed the project of "2020 Foshan Standardization Pilot (Patent to Standard)", under the guidance of relevant authorities, a standardization working group was quickly set up with dedicated staff and project funding, and relevant work was carried out in an orderly manner according to the project mission statement. Up to now, Sun-Coo has basically completed the indicators of the mission statement, applied for 25 new invention patents, authorized 30 invention patents, and transformed the core patent technology into enterprise standards. New public declaration of 6 corporate standards, and participated in 3 Foshan standard products, which were recognized by the relevant departments.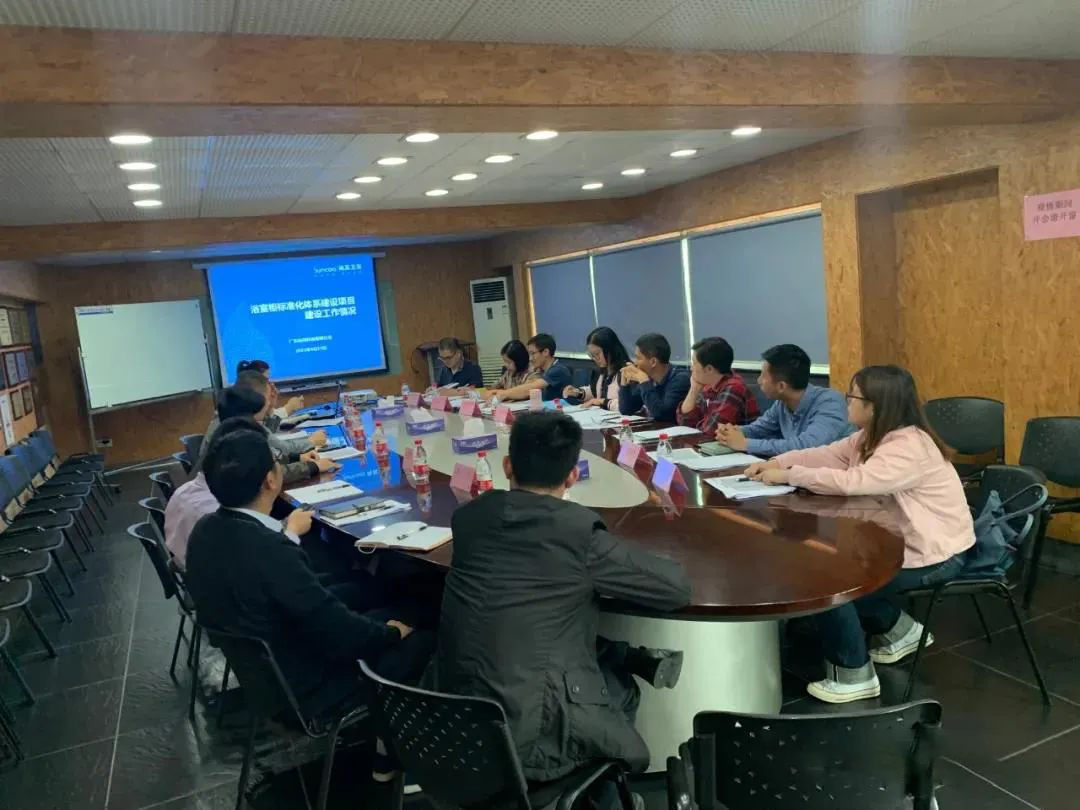 2021 Dofiny National Core Distributor Summit was held
Recently, the 2021 Dofiny National Core Dealer Summit was successfully held in Chengdu, Sichuan Province. Dofiny General Manager Cheng Minghua said that in the ever-changing market, the only way to occupy a favorable position is to keep changing, change and innovation to grasp the market initiative. Dofiny attaches great importance to the growth and development of dealers, in 2021 Dofiny will focus on the VI and SI overall upgrade and improvement, marketing policy, the creation of product power and brand activities to help the work of many dimensions, and will be empowered through industry websites, industry exhibitions, event planning, training and other aspects of the terminal to help the terminal market development. Adopt everyone's opinion, comprehensive assistance to the terminal, truly for the sake of the dealer. To achieve a win-win situation for manufacturers and improve the overall strength! The future, is a joint win-win journey, Dofiny full of confidence and faith, with the national dealers together without forgetting the original intention, to forge ahead, together to achieve leapfrog development in 2021!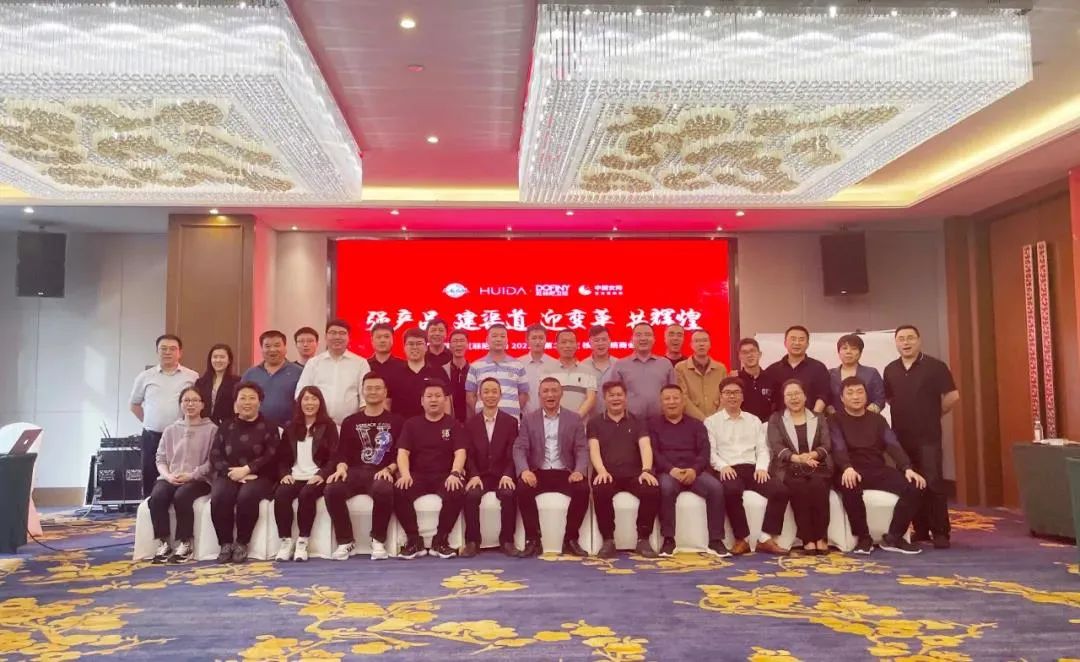 Langsi bathroom and Shanghai Greenland Group reached a strategic cooperation
Recently, Langsi bathroom and Shanghai Greenland Group reached a strategic cooperation, following the cooperation of Fuli and Agile Group is another major achievement. The strategic cooperation between Langsi Sanitary Ware and Greenland Group has opened the way for Langsi to join hands with the world's top 500 enterprises. At the same time, it also fully witnessed the pragmatic and enterprising Langsi from the quality of products, product process improvement, new product research and development, the maturity of the operation team, every aspect is progressing with the times.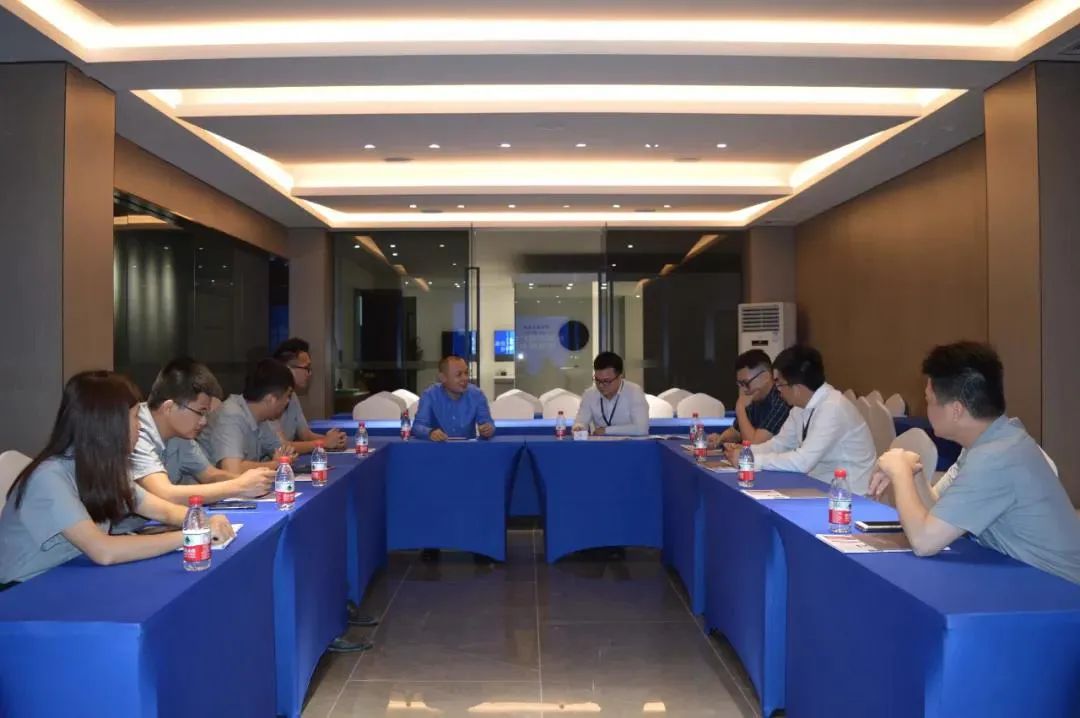 Youpu Sanitary Ware won the "One Heart Award" of China Overseas Property
On April 29, the 2021 Annual Cooperative Conference and Award Ceremony of China Overseas Property Foshan Company was opened, and Upp Sanitary Ware and other major brands were invited to attend this ceremony. As an excellent supplier of China Shipping Real Estate, Upp sanitary ware is actively involved in the construction of intelligent supply. With the strong power of its double engine of quality service and comprehensive strength, it has been stationed in the intelligent platform of the supply chain of Lead Tide, meeting customer needs with humanized product design, casting project quality with professional service, and winning customer trust with high-quality projects. As one of the supply links of Lead Tide, under the wisdom supply ecology, UPP precisely matches the supply demand and actively empowers the closed-loop supply chain ecology. In this commendation, with excellent quality and exquisite service, UPP has practiced the belief of creating value for customers and actively cooperated with projects and partners to develop together, and was honored as the "One Heart Award" of China Overseas Property.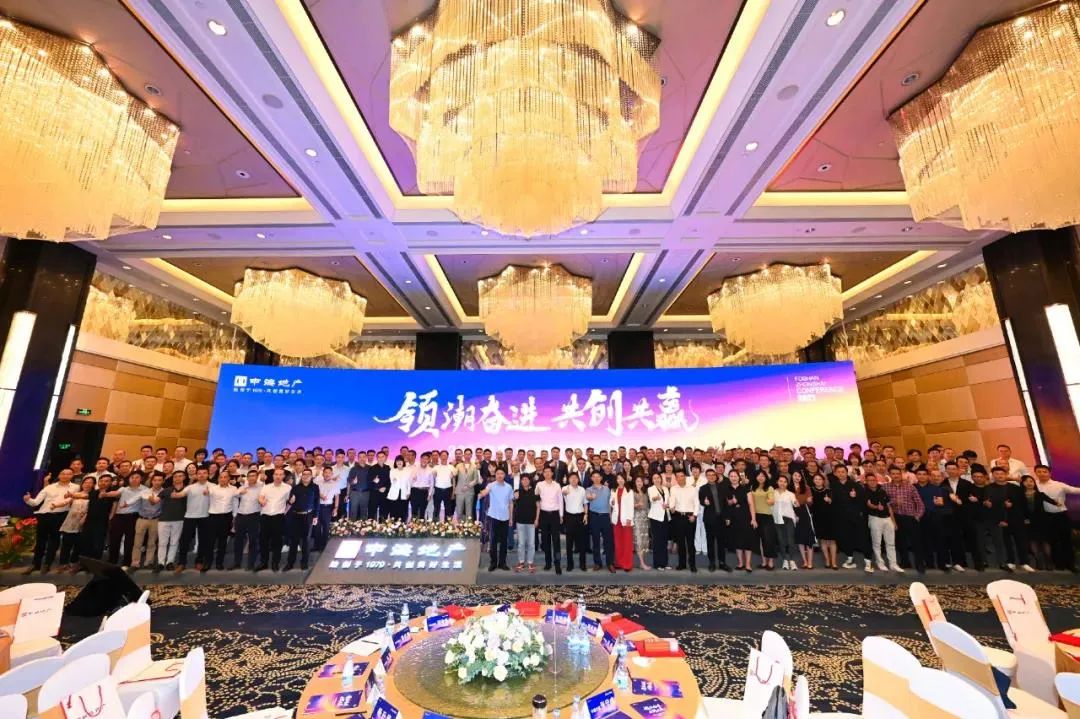 Leybolden Shower won the "High-tech Enterprise" certificate for the second time
Three years ago, Leybolden Shower officially entered the ranks of national high-tech enterprises; three years later, Leybolden Shower was again awarded the title of national high-tech enterprise, which was recognized by the relevant state departments. As one of the first brands to enter the shower room industry, Leibolden has developed more than 50 series and 300 kinds of products independently. There are thousands of non-standard products, and it has obtained many appearance patents and structure patents. More hand in hand with the Madrid agreement, with international trademarks 48 certificates 45 categories.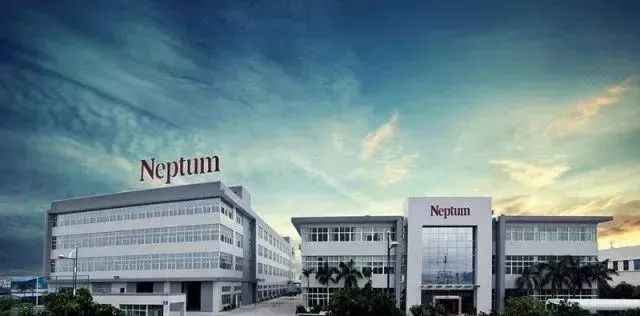 Swell Jiangjin Guochao flagship store opening
On April 28, Swell Chongqing Jiangjin Guochao flagship store opening ceremony, grandly unveiled. Cheng Longpeng, the managing director of Swell of the country, said Swell has been transformed and reborn. There are independent production bases for various categories such as ceramics, hardware, intelligence, bathroom cabinets, shower rooms and bathtubs. At present, Swell is continuously exploring its IP value, combining with Phoenix Totem, brand upgrading and product upgrading, reflecting cultural confidence and product confidence. Since the birth of Swell national tide wind store, Swell has completed more than 20 new national tide store, the industry has also turned from the initial questioning to recognition, and even follow suit.
China's first quarter exports of sanitary ceramics over 10.8 billion yuan, an increase of 49.03%
Customs-related website data statistics show that in the first quarter of 2021, China's exports of sanitary ceramics products amounted to 10.809 billion yuan, an increase of 49.03%. Among them, porcelain fixed sanitary equipment exports amounted to 10.754 billion yuan, ceramic fixed sanitary equipment exports amounted to 0.51 billion yuan. In terms of sanitary ceramics imports, in the first quarter of 2021, China imported 236 million yuan of sanitary ceramic products from 41 countries and regions, an increase of 62.12% year-on-year.
The 26th 2021 China International Kitchen and Bathroom Facilities Exhibition scale increase of 3%
May 26 to 29, the 26th 2021 China International Kitchen, Bathroom Facilities Exhibition ("China International Kitchen and Bathroom Exhibition") will be held in the Shanghai New International Expo Center. At present, 1,436 world-renowned manufacturers have participated in the exhibition, with an exhibition area of 233,000 square meters. The exhibition covers residential technology and appliances, building HVAC, boilers, plumbing technology and water treatment, building ceramics, marble and stone products, doors and windows, roofing technology and processing equipment, flooring and paving technology, coatings, wood and processing technology, architectural design and environmental planning, intelligent management systems. It is understood that the scale of the exhibition increased by 3% on the basis of the 25th.
Gome dressing home App officially launched, expected to achieve 500 billion yuan GMV target in 3 years
On April 29, Gome launched "Dress Up Home" APP, and released the home furnishing strategy, dress up home BIM intelligent decoration platform officially open. "In 2017, Gome had proposed the "home-life" strategy, which refers to the innovation and practice in the fields of home appliances, home decoration, home furnishing and home services, to form a quadruple integrated "to the store, to the home, to the network and community" retail model. The retail model. Cui Jian, the founder and CEO of Dress Up, announced at the conference that Dress Up will achieve a GMV of 500 billion RMB in 3 years, i.e. 2024.
Former Vice President of Suofeiya Home Collection leaves, former Vice President of Oppai Home will join Suofeiya Home Collection
On April 8, Yang Xin, who has served as vice president of Oppai Home Collection since 2019, announced in his circle of friends that he was officially leaving from Oppai Home Collection, and the destination of this industry benchmark has been a major concern. on April 27, Liu Zeqin, former vice president of Suofeiya Home Collection, has announced his departure internally, while Yang Xin, former vice president of Oppai Home Collection, will officially join in May Suofeiya Home Collection, the specific position has not been officially announced.
Goodluck deputy general manager Ma Na resigned
Ltd. Board of Directors on April 25, 2021 received a written resignation report submitted by the company's deputy general manager Ms. Ma Na, Ms. Ma Na requested to resign from the company's deputy general manager position for personal reasons. After her resignation, Ms. Ma Na will not hold any other position in the Company. TOTO's China business accounted for 15.7% of global revenue, with smart toilet sales exceeding 6 billion yuan on April 28, TOTO announced its fiscal year 2020 performance report. According to Kitchen News, the entire China market revenue reached 5.415 billion, accounting for 15.7% of the overall revenue, and operating profit reached 1.123 billion yuan. In terms of categories, TOTO Japan's smart toilet toilet revenue of 101.5 billion yen (6.05 billion yuan), up 7% year-on-year. Sanitary ceramics revenue of 90.7 billion yen, faucets and other accessories revenue of 86 billion yen, the whole bathroom revenue of 89.3 billion yen, kitchen / bathroom cabinet revenue of 41.9 billion yen.
Hansgrohe announced price increases due to the impact of raw material price increases
On April 23, Hansgrohe China issued a price adjustment notice to its partners, announcing price adjustments from July 1, 2021: Hansgrohe brands will increase by an average of 5% and Axor brands by an average of 5%. Some products will be structural price adjustments. Hansgrohe said that in recent months there has been a significant increase in raw material prices, the magnitude of far more than expected, as the trend of high raw material prices is difficult to change, the need to make price adjustments based on current costs.
2021 Spain Valencia ceramic bathroom exhibition has been canceled
Spain Valencia ceramic bathroom exhibition (CEVISAMA) organizers said, originally scheduled for May 24, 2021 CEVISAMA2021 by the epidemic has been canceled, the next exhibition will be held on February 7 to 11, 2022. Show director Carmen Álvarez said the global pandemic continues to spread at an alarming rate and although the company has fought hard, it now has no choice but to cancel.
2021 Milan International Furniture Fair will continue to be held
The 59th edition of Salone del Mobile.Milano will be held as normal from September 5-10, 2021, said officials of the Milan International Furniture Fair. During the past few weeks, the Executive Committee of Salone del Mobile has conducted constructive internal discussions and extensive planning work, culminating in the decision to continue Salone del Mobile by a unanimous vote of general agreement.
Chaozhou issued "on the standardization and enhancement of the ceramic industry enterprise pollution control initiative
Chaozhou City Ceramic Industry Association, Chaozhou City Building and Sanitary Ceramics Industry Association, Chaozhou City, the Bureau of Ecology and Environment jointly issued the "initiative on standardizing and improving the pollution treatment of enterprises in the ceramic industry. From the "initiative letter", Chaozhou City will be organized by the ecological and environmental departments of the relevant units, the Fengjiang River basin ceramic industry enterprises to carry out law enforcement checks, there is imperfect wastewater treatment facilities, failure to meet the standards, waste piles without cover, through the lane (drainage ditch) siltation of porcelain mud and other issues, will be seriously dealt with according to law.
Zhuxi County, Hubei Province and more than 60 bathroom enterprises reached investment intentions
In the first quarter of this year, Zhuxi County, Hubei Province and more than 60 sanitary ware enterprises reached investment intentions, including 23 enterprises and the county signed the sanitary industry chain investment projects, 14 enterprises in the county to register new sanitary enterprises, 10 enterprises on the ground to start construction, with a total investment of 795 million yuan. Zhuxi County targeting the potential of the bathroom industry, give full play to the local location, manpower and the innate advantages of the Zhuxi basin, create a better business environment, the development of 15 business-friendly policies, the implementation of the "government leasing plant, enterprise turnkey" to attract bathroom companies to the mountainous areas of the development of the industry chain.
Herman Miller, the world's leading furniture company, acquired Knoll
On April 19, Herman Miller, a world-renowned office furniture company, and Knoll announced a merger and acquisition deal in which Herman Miller acquired Knoll for $1.8 billion (about RMB 11.6 billion) in cash and stock. Upon completion of the transaction, Herman Miller shareholders will own approximately 78% of the combined company and Knoll shareholders will own approximately 22%.
Fujian Plumbing, Sanitary Ware and Valve Industry Association established intellectual property rights workstation
April 26 World Intellectual Property Day, Nanan City, Market Supervision Administration, respectively, for the Fujian Province Plumbing and Sanitary Ware Valve Industry Association, Nanan City, Ximei Street Chamber of Commerce, Stone Machinery and Accessories Industry Federation of the three approved the establishment of intellectual property rights workstation held a plaque ceremony. The workstation will provide publicity and training, rights protection assistance, tracking services and other public welfare assistance to effectively solve the problems encountered by the association members and enterprises in the region in intellectual property rights, improve the intellectual property rights protection assistance mechanism, improve the intellectual property protection and service system, and create a good business environment.
– Lloyd's: Acquired the most recognized and trusted carpet brand "stainmaster" to promote the overall home strategy.
– Nature Home intends to sell 11.22% of its shares in Zhejiang Yongyu Bamboo for 120 million yuan.
– Ali will spend RMB990 million to increase its stake in E-House, and E-House will acquire 85% of the shares held by Alibaba Group in Tmall Good House; after the transaction is completed, Ali will become the second largest shareholder of E-House.
-Zhuxi County, Hubei Province, signed the "Makino Sanitary Ware Industrial Park Project" with Makino Integrated Sanitary Ware Co. Ltd. Signed the "annual output of 100 million pieces of plumbing and sanitary fittings project" with Rui'an City Hang Hong Plumbing Fittings Co.
– Xinzheng Market Administration Bureau seized 34 sets of counterfeit "APRQW Arrow Sanitary Ware" one-piece bidet in a warehouse in Mengzhuang Town.
– Beijing Home of Wonder Investment Holding Group Co., Ltd. invested in Nankang District to build a whole-house customized furniture manufacturing base project with a total investment of 1 billion yuan, mainly producing whole-house customized furniture.
– Dongpeng signed a 1 billion yuan smart home project with Fengcheng city government, the project includes the construction of 3 new intelligent rock panel production lines.
– Haier laid out smart home and launched a smart B&B renovation plan.
– Kohler expanded its factory in northeastern Sheboygan County.
– GuidoChecchi officially became the managing director of Hansgrohe.
– Solux Technology purchased 51% of Xiamen Bejeweled Technology JSC.