Lixil's Revenue For Fiscal 2021 Is 1,248.6 Billion Yen
Kitchen & Bath Industry Mainstream Media Kitchen & Bath News
On April 28, Lixil announced results for fiscal 2021 (April 1, 2021 to March 31, 2022), with full-year sales of 1,428.6 billion yen, an increase of 4% year on year. Business revenues in the Japanese market declined 2% year on year to ¥996.2 billion due to the impact of the business sale in the fiscal year ending March 2021, but sales increased 1% excluding the impact of the sale. On the other hand, revenue from overseas operations rose 18% year-on-year to 452.3 billion yen, driven by strong performance in Europe and the United States.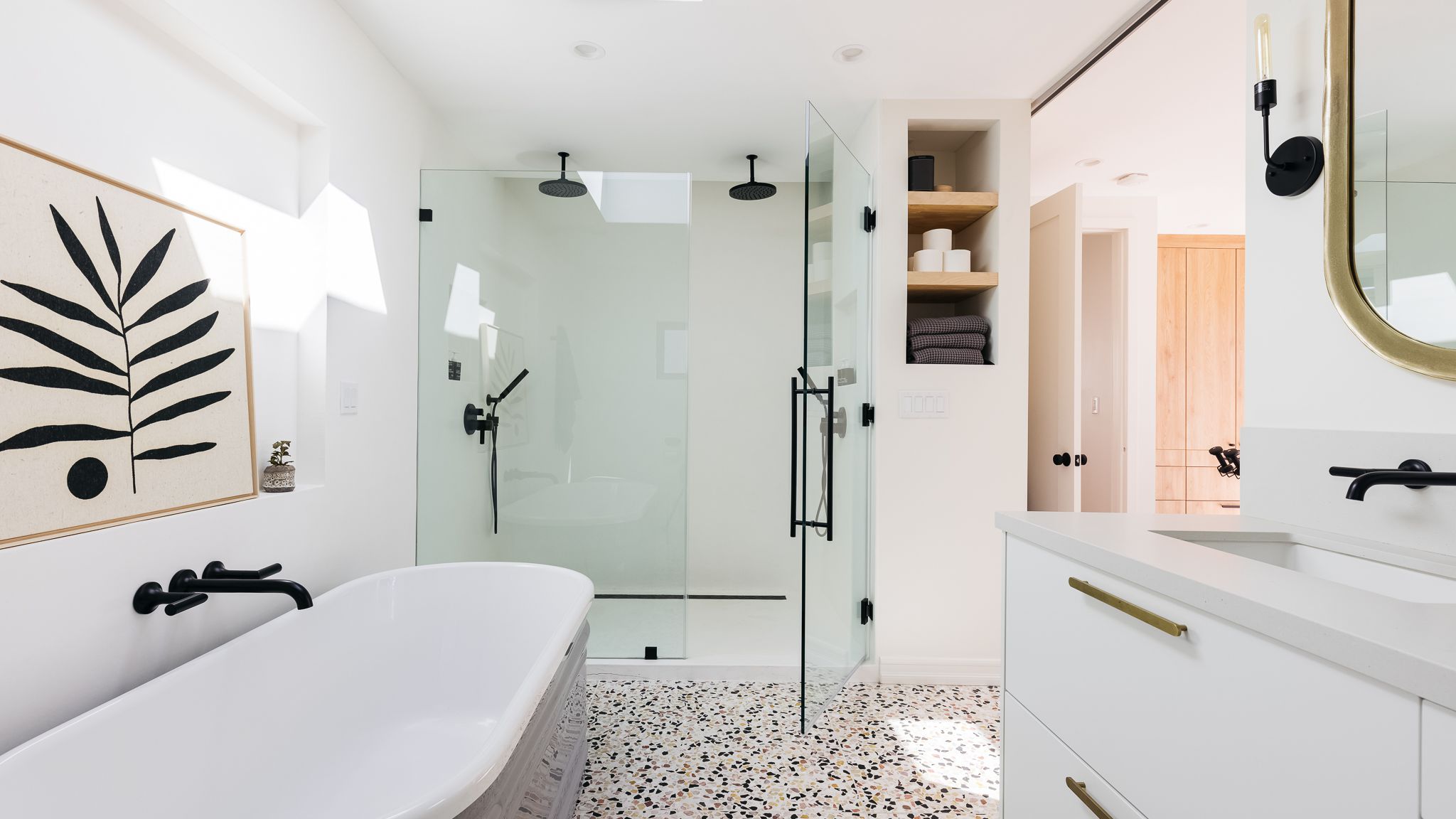 Lixil said core earnings declined year-on-year in the fourth quarter due to higher material costs and additional costs to ensure a stable supply of products. However, core earnings increased by 7.6 billion yen to 64.9 billion yen for the fiscal year due to higher sales in Europe and the Americas, price optimization, lower SG&A expenses and structural changes. The gross margin was 34.1%, and the core margin rose 0.4 percentage points to 4.5%. SG&A expenses for the fiscal year increased by 10.1 billion yen year on year due to the increase in sales, but the SG&A ratio improved by 0.3 percentage points. Net income increased by 15.6 billion yen to 48.6 billion yen as a result of progress in structural reforms to focus on core businesses and reduce the volatility of business performance.
In LWT's Japanese business, sales increased 2% year-on-year due to strong demand for mid-to-high-end priced products and refurbishment, despite the fact that some Japanese operations were affected by procurement difficulties. Sales of products equipped with non-contact faucets continued to perform strongly due to increased interest in hygiene. In a challenging operating environment, core earnings for the business increased 7 percent year-over-year due to a higher proportion of renovation-related sales and sales of mid-to-high-end priced products, as well as lower SG&A expenses, and price optimization in response to continued raw material price increases. The core margin was 8 percent. The percentage of renovation-related sales increased 2.0 percentage points to 47 percent.
LWT's international revenue grew 19 percent, driven by strong performance in the Americas and Europe. In the Americas, sales increased 13 percent year-over-year, surpassing pre-epidemic levels. All product categories and sales channels performed well, with the wholesale channel being particularly strong. Sales in Europe, the Middle East and Africa increased 15 percent year-over-year, above pre-epidemic levels. Sales increased in all sales channels, with a continued strong performance in the wholesale channel and e-commerce. Sales in China increased by 1% due to the strong performance of GROHE products in the retail channel. In the Asia Pacific, sales increased by 15 percent due to the recovery of economic activity in India and Indonesia. While Vietnam continued to recover, its fiscal year results were impacted by the epidemic embargo. Core earnings for the International business increased 39 percent, driven by strong sales in the Americas and Europe, as well as price optimization and cost efficiency improvements, including SG&A expenses. The business core margin increased 1.4 percentage points to 9.7 percent.
According to Lixil's earnings release, Lixil had the largest share of bathtub faucets and showers sold in China, at 49%, followed by toilets, at 41%. In January-March 2022, Lixil bathtub faucets and showers accounted for 50% of sales, while toilets accounted for 39%.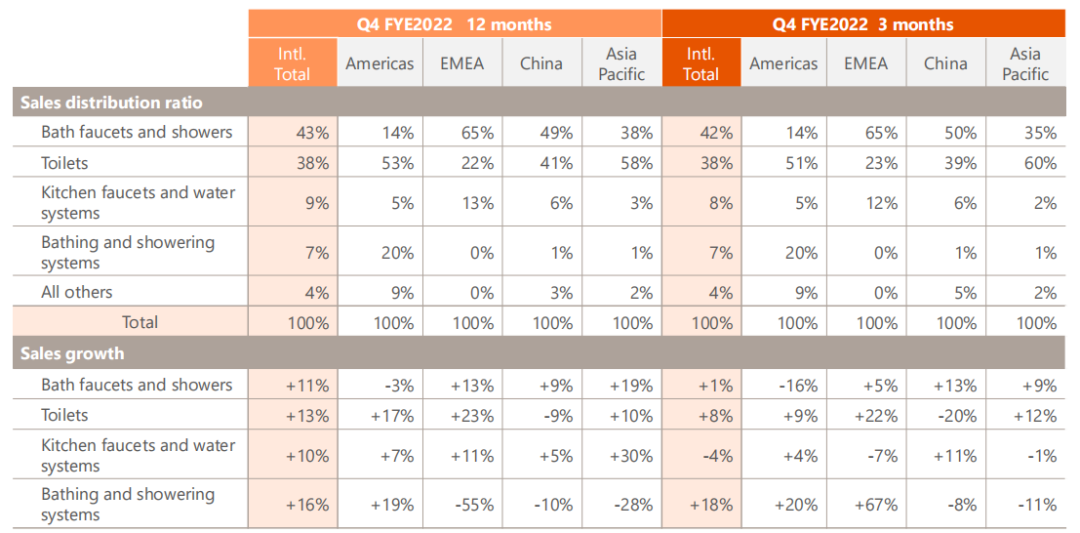 Excluding the impact of divestments in the previous fiscal year, Lixil Residential Technologies (LHT) Japan sales increased 3% due to higher demand for renovations driven by new lifestyles during the epidemic and increased time spent at home.TOSTEM branded renovation products performed strongly, with sales of Rechent doors and Inplus windows up 12% and 20%, respectively. Sales of IoT-enabled smart delivery boxes increased 44 percent. LHT's core earnings declined 10 percent year-over-year despite continued structural changes and reduced SG&A expenses amidst increased inflation in the fourth quarter. lHT's core margin was 6 percent. The percentage of sales related to renovations increased 1.6 percentage points to 34 percent.
revenue