Investment & Financing | Nanan Intends To Expand The Digital Sanitary Ware Industrial Park By 800 Million, Swell Sanitary Ware New Wholly-Owned Subsidiary Swell Home, Dongtao Exit Ritai Taoci
Investment & Financing | Nanan Intends To Expand The Digital Sanitary Ware Industrial Park By 800 Million, Swell Sanitary Ware New Wholly-Owned Subsidiary Swell Home, Dongtao Exit Ritai Taoci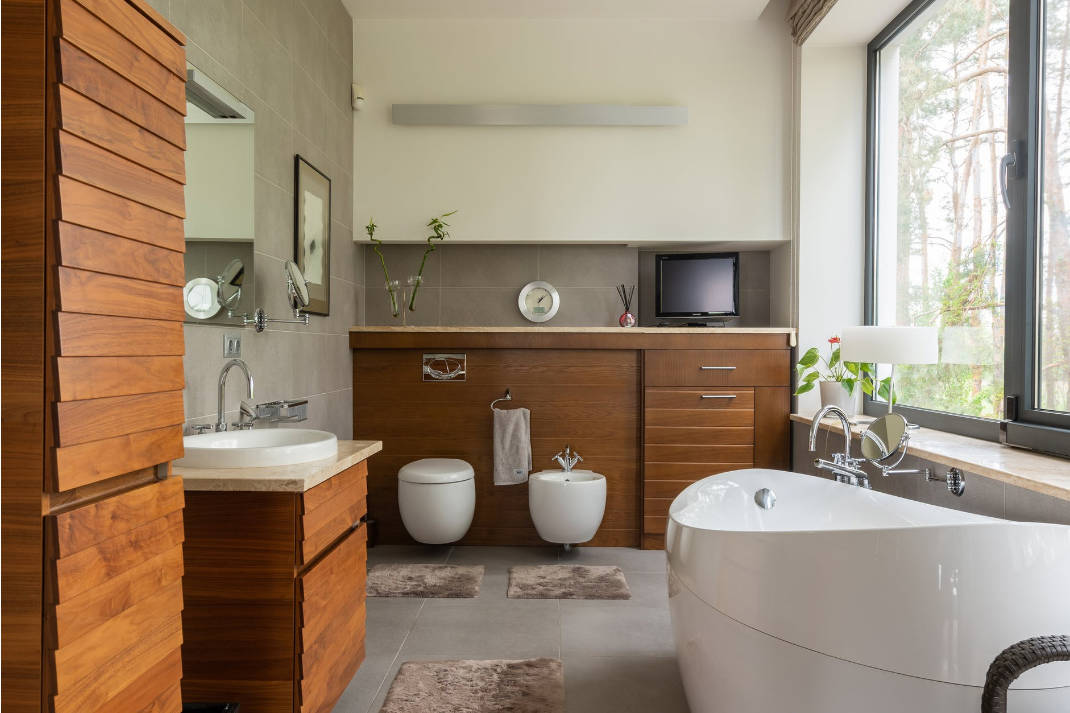 Dongtao Withdrew From Ritai (Ningbo) Taoci Co.
According to enterprise search data, on February 17, Dongtao (China) Co., Ltd. withdrew from Ritai (Ningbo) Taoci Co. Its shareholding ratio before the withdrawal was 23.0769%. At the same time, Nitai (Ningbo) Taoci Co., Ltd. changed from a limited liability company (foreign joint venture) to a limited liability company (wholly foreign-owned).
Ritai (Ningbo) Taoci Co., Ltd. is mainly engaged in the production of lightweight, high-strength, multi-functional wall materials, high-grade environmentally friendly decorative and decoration materials, and ceramic tiles. It has a paid-up capital of USD 7.8 million.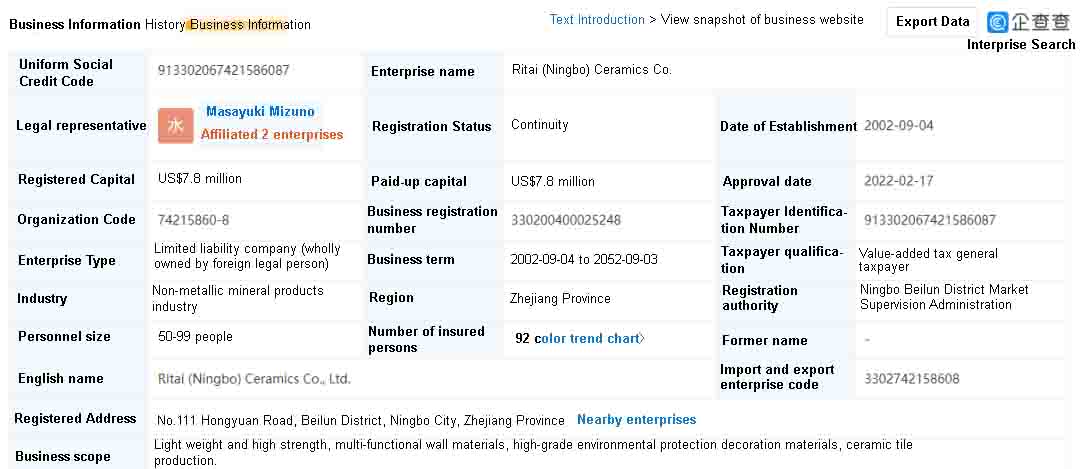 Swell Sanitary Ware Added Wholly-Owned Subsidiary Swell Home
On February 17, Chongqing Guozhi Swell Sanitary Ware Co., Ltd. added a wholly-owned subsidiary, Guozhi Swell Home Co. Its legal representative is Cheng Longpeng. The company's address is located in No. 333, 2nd Floor, Building A, Baijiahe Standardized Factory Building, Park Road, Zhengyang Industrial Park, Chongqing, mainly engaged in the wholesale and retail of building materials.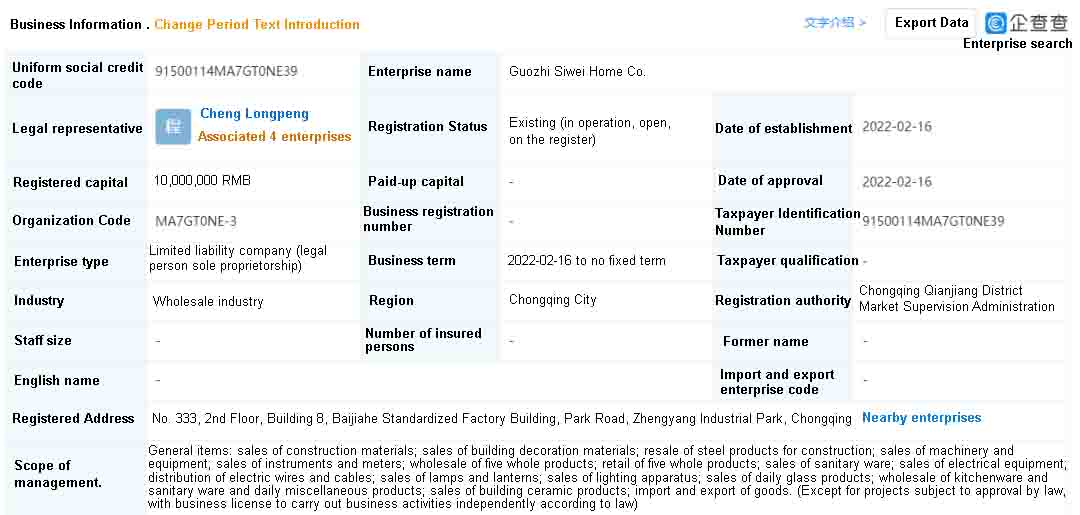 Fu Jun Group Acquires Solar Innovations
The Fortune Group has acquired Solar Innovations, a manufacturer of door systems, for $63 million. Solar Innovations is located in Pennsylvania and has approximately 135 employees. Solar Innovations has approximately 30 registered patents.
Nan'an Proposed 800 Million Yuan To Renovate And Expand The Digital Bathroom, Industrial Park
On February 8, Nan'an Development and Reform Bureau agreed in principle to approve the construction of Digital Bathroom Industrial Park (project code: 2111-350583-04-01-765433). The nature of the project belongs to the renovation and expansion. The project unit is Nan'an City State Investment Asset Management Co. The construction site is located in Xizhou Village and Zhubuan Village of Meilin Street.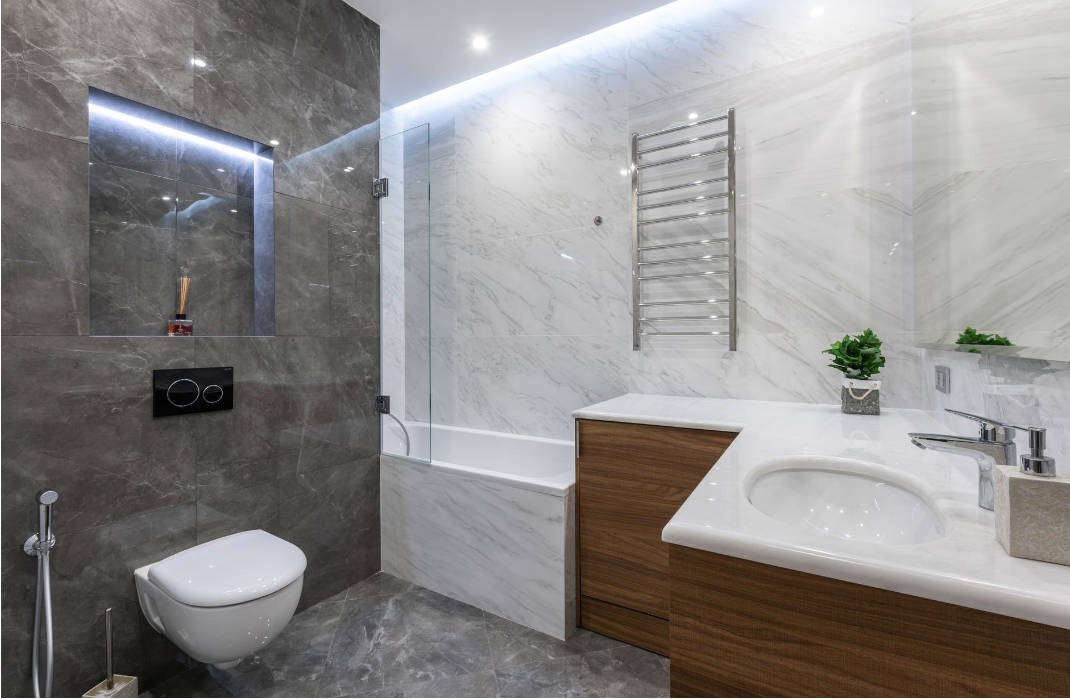 The total land area of the project is 180,712 square meters. After renovation and expansion, the total building area of the park is 398,520 square meters, of which 363,520 square meters of the construction area is included (including 131,520 square meters of reserved building renovation area, 171,900 square meters of new plant construction area, 60,100 square meters of new supporting building area), and 35,000 square meters of the unaccounted basement construction area. The total investment of the project is estimated to be 84,194,000 yuan. The construction funds will be self-financed by Nan'an City State Investment Asset Management Co.
Hanfeng Technology Completed More Than 100 Million RMB B Round Financing, Haier Capital Entered The Game
On February 15, Hanfeng Technology, an IoT company, announced the completion of more than 100 million RMB B-round financing. This round of financing was led by Walden International, with Haier Capital in the picture. Potential Capital acted as the exclusive financial advisor for the transaction.
Previously, Hanfeng Technology had received Series A financing from Jingfeng Mingyuan and Baidu. According to the plan, the funds raised in this round will be used for the construction of Hanfeng Technology's IoT core chip team and the promotion of emerging markets such as smart lighting. Hanfeng Technology was founded in 2011. After this round of financing, the company has completed the layout of the whole industry chain from the platform (ecology), IOT chip and industry (customers). It is an important milestone to realize Hanfeng's vision "IOT changes life".