The Situation In Russia And Ukraine Is Heating Up. Soaring Prices Of Russian Building Materials. Restrictions On Import And Export Of European Home Furnishing Companies.
Kitchen And Bathroom Industry Mainstream Media
The recent heating up of the situation in Russia and Ukraine has led to market turmoil, and the home building materials industry is in the middle of it. Home furnishing enterprises have to face the "restart the year of growth" after a sharp turn down the complex situation.
Soaring Prices Of Russian Building Materials
According to Russian media reports, in Volgograd, the prices of almost all building materials categories are rising sharply. According to local residents, the price tags of some goods are updated every few hours, with prices increasing twice as much each time.
Prices for everything from wood to metal to insulation have risen by at least 20 percent.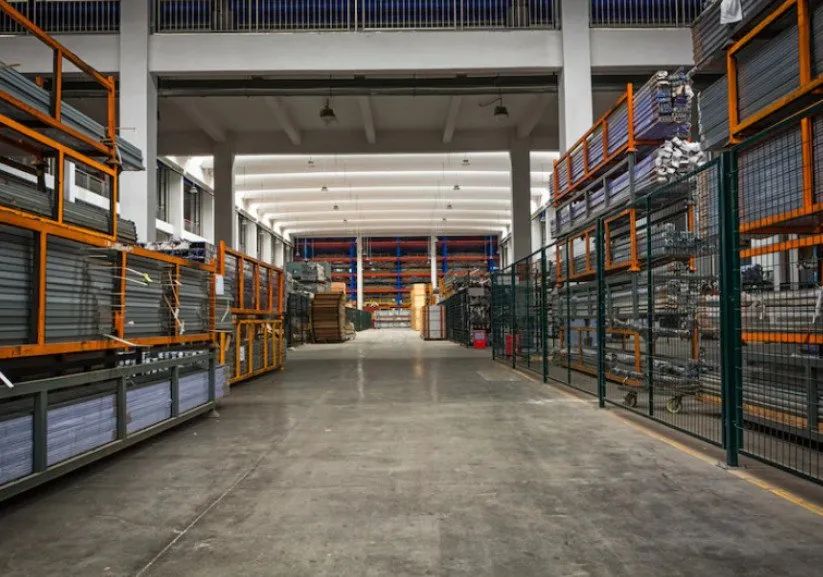 "So far, it's hard to say definitively how much the cost of building materials has changed," said Boris Kunin, director of Metal Ornament Firm LLC. Prices were up 20 percent on Friday and 15 percent today, with an increase of 69 percent for certain commodities. Our main products are stainless steel pipes and fittings, and the prices are valid for three hours.
Sergei Drozdov, head of Volgograd Diversified Company, a hardware store in Volgograd, said: "We sell OSB insulation. The prices of everything have gone up by 15-20%, and they continue to rise every day."
The St. Petersburg Builders Association earlier noted that while most construction materials are produced domestically in Russia, their production equipment is imported and often purchased on credit. In addition, the cost of imported construction materials and their final cost will be affected by the exchange rate.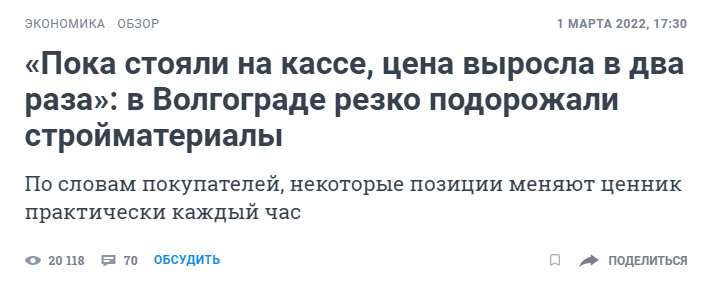 RusBusinessNews reports that manufacturers of construction materials are suspending shipments to developers and DIY retailers until product prices increase by 30 percent since March. The price increase is expected to affect mainly imported goods and equipment made from imported components, while the cost of building materials on the domestic market will not remain at the same level.
Also affected are European manufacturers. In 2021 Europe restarted growth, and the recovery is on a weak basis.
European home furnishing companies are hit by import and export business
For some companies in the home furnishing manufacturing industry in Germany and Spain, Russia is an important export market. In 2021, Russia ranks 16th in the list of German home furnishing export destinations, so the German Home Furnishing Industry Association (VDM/VHK) expects a sharp decline in German exports in the near future.
The exports of Contemporary Bathroom, located in the SIHK district of Iserlohn, Germany, have also been affected. In 2019, Contemporary's global marketing system was reorganized, with the European market divided into Central Europe, Europe, and the rest for the Middle East and Africa, Asia Pacific and the Americas. Among them, Russia is one of the important contemporary markets. And about 90 companies in the region trade with Russia.
The German home manufacturer BEGA Gruppe published an announcement on the operation of international trade, in which BEGA noted that deliveries from Ukraine have been suspended and that deliveries from Russia and Belarus have not yet been interrupted. Then deliveries are still affected by the lack of shipping capacity and the border clearance deadlines. Meanwhile the first production restrictions in Belarus are expected to be implemented soon as the Belarusian government has announced partial mobilization and many employees from some of the local factories will be drafted into the army. Although Poland is not directly involved in the conflict, Polish suppliers have been affected from other quarters as well. More than one million Ukrainians work in Poland as migrant workers and to a large extent in the household sector, including truck drivers.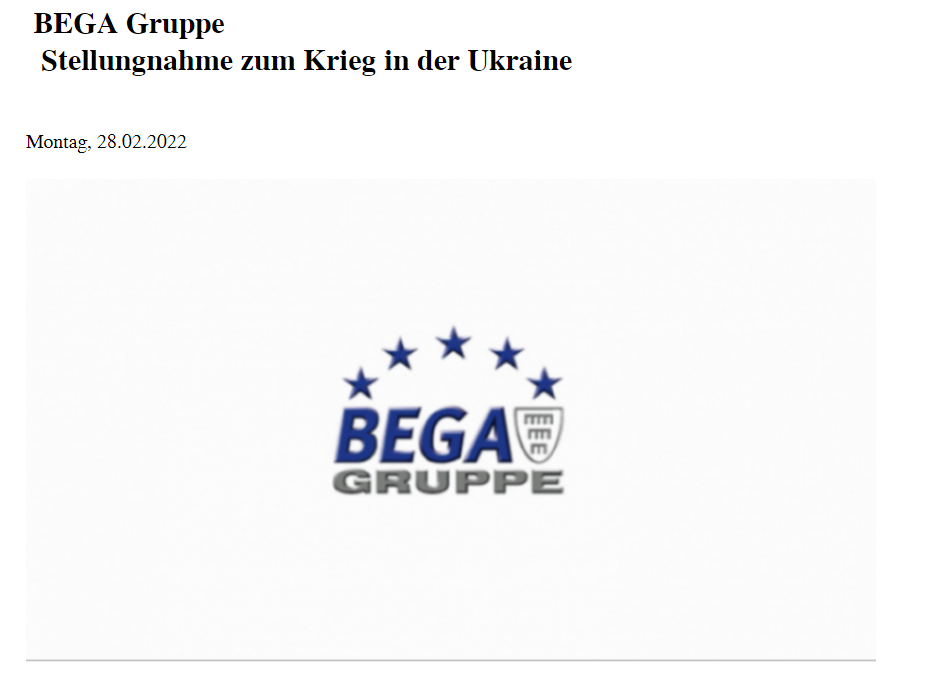 As a result of the situation, these migrant workers returned home to be called up for military service or relocated to other areas. At the same time, returning men and Ukrainian men who had remained in the area and were between the ages of 18 and 60 will no longer be allowed to leave the country. Meanwhile, due to the new crown epidemic, Polish factories lack Ukrainian drivers and are severely short of capacity.
In addition, for the Spanish ceramic sanitary ware companies, this conflict also makes the situation of the Spanish ceramic industry more complicated. It is reported that the eighth factory of Roca Russia in 2021 is planned to open in Leningrad region in April this year. Pool equipment manufacturer Fluidra's subsidiary in Russia just last year took a number of engineering projects.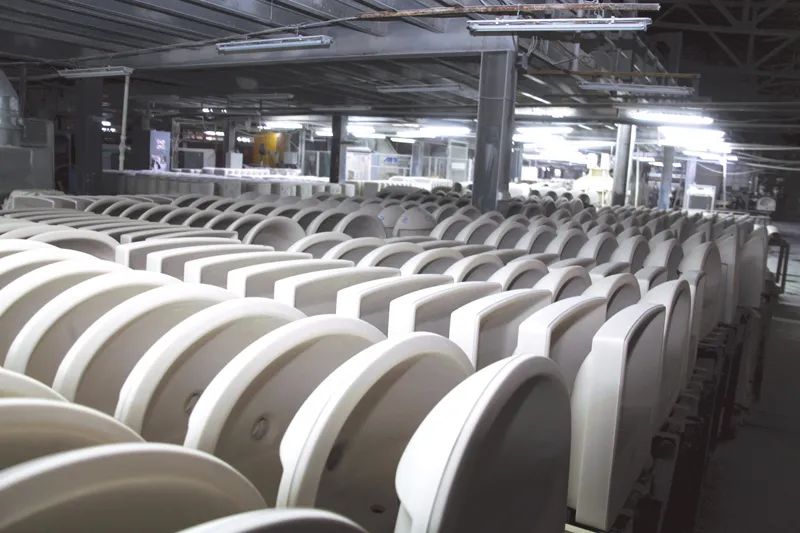 According to CEPCO, Spain's sanitary ceramic sanitary ware exports totaled €414 million in 2021, an increase of 22% year-on-year. Faucet fluid plumbing equipment exports 3.667 billion euros, up 7% (growth decline). Tile exports 3,665.8 million euros, an increase of 120% year-on-year.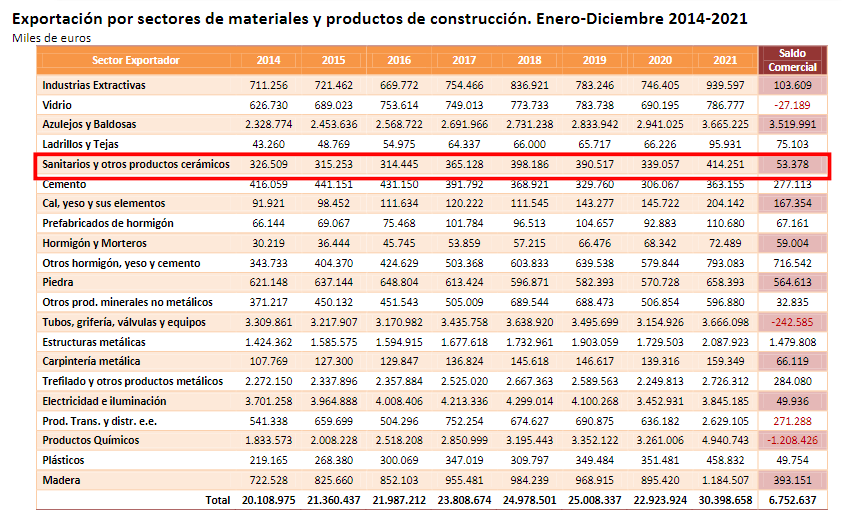 Meanwhile, according to the Castellon Chamber of Commerce and compiled by Kitchen & Bath Info, 343 companies export to Russia and Ukraine, of which 197 export regularly. For the whole of 2021, 14 companies in the region exported sanitaryware faucets with a total value of 4,198,500,000 euros, which represents an increase of 32% year-on-year and 2.4% of total exports. The number of tile companies in the region reached 159, with a total export value of 91.3 million euros, an increase of 28.2% year-on-year and accounting for 52.2% of total exports.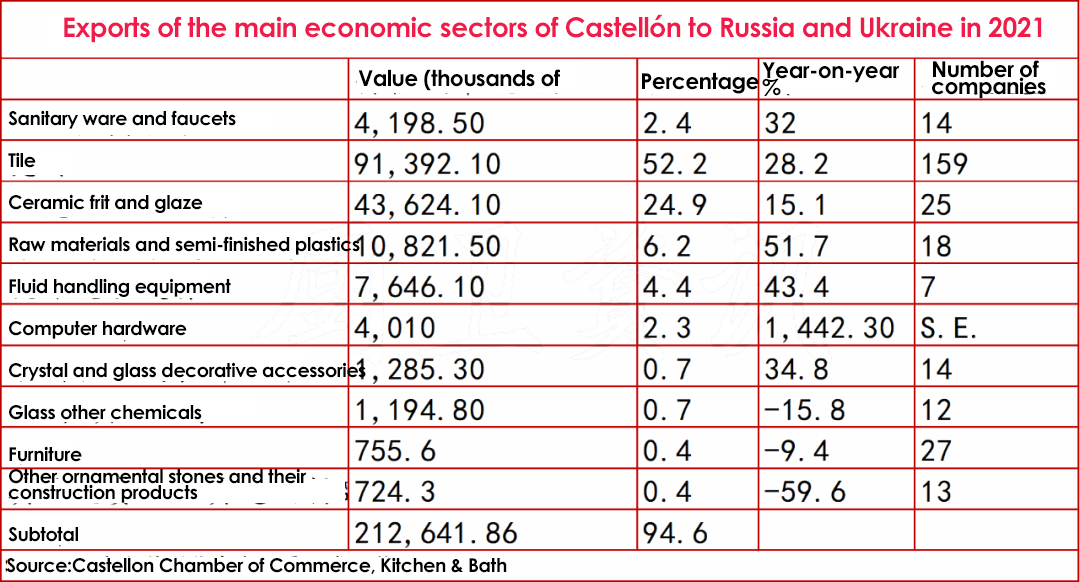 In addition, Russia and Ukraine have a greater impact on the region's upstream companies, with 95% of clay imported from Ukraine. In 2021, clay imports from Ukraine totaled more than 110 million euros. And according to Spanish media, the region has only 4 or 5 months of clay reserves. If international trade comes to a standstill, the impact on the province's economy could be very negative.
In the past year, 25 companies specializing in the production of frit and ceramic glazes exported 43.6 million euros worth of products to Ukraine and Russia, accounting for 24.9 percent of the total value of production and an increase of 15.1 percent year-on-year.