Xiaomu Youpin Will Build The Industry's First Brand Of Young Fashion!
Original Kitchen And Bathroom Industry Mainstream Media Kitchen And Bathroom Information
"Xiaomu Youpin is going to build to be the first brand of young and fashionable bathroom." Xiaomu Youpin founder Lin Xiaowei at the July 19 "Gathering Terminal, Retail Wins" – in 2021, Xiaomu Youpin in the national marketing mid-year conference, announced the Xiaomu Youpin's strategic goals for 2025.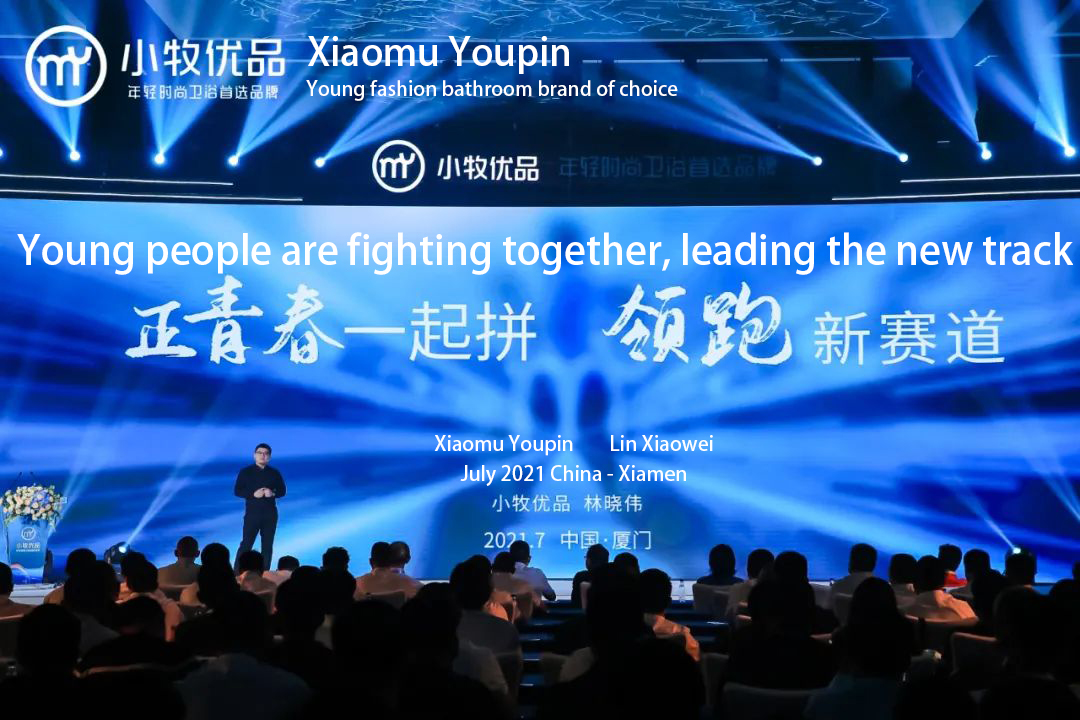 Since January 2021, Xiaomu Youpin has gradually developed into a high-quality, high-value, cost-effective young bathroom brand after completing a new upgrade of its core brand strategy. The rapid development of Xiaomu Youpin has also been highly recognized and affirmed by the community.
In the presence of Jomoo Group Party Secretary and Chairman Lin Xiaofa, Jomoo Executive President Lin Yousai, Jomoo Vice Chairman Lin Sinan, and Jomoo Brand President Yan Zhenzhen, Yu Zhenrong, President of China Association of Industrial Cooperation (CAIC) Home Furnishing Branch and Founder of Kitchen & Bath Information, on behalf of the national association – China Association of Industrial Cooperation awarded Lin Xiaowei as the "Young Fashion Bathroom Brand of Choice". "He became another champion partner and special distributor after Lin Yue, and continued to write a good story in the industry.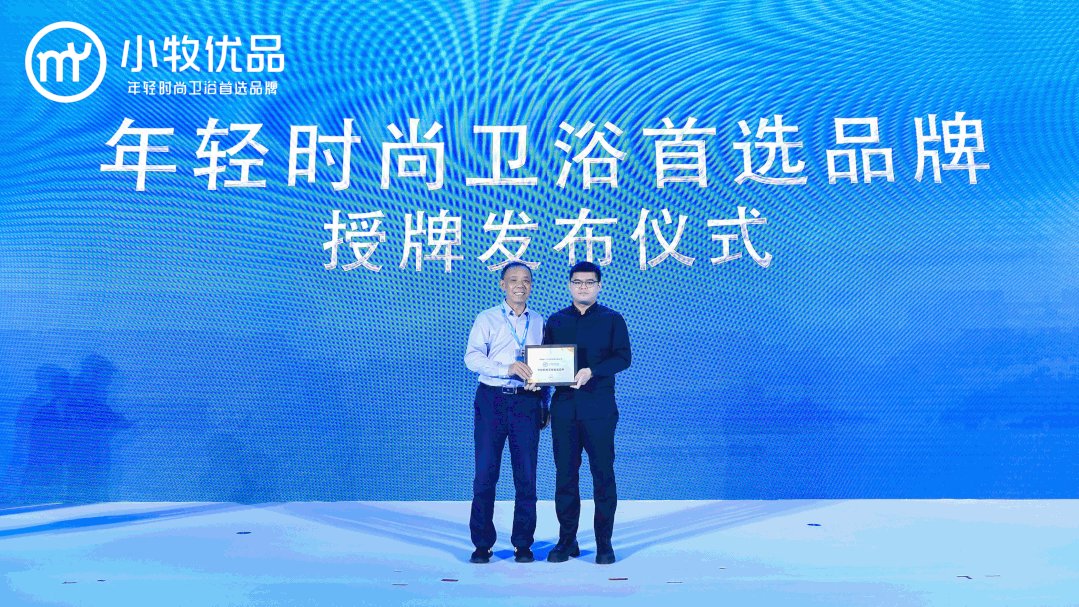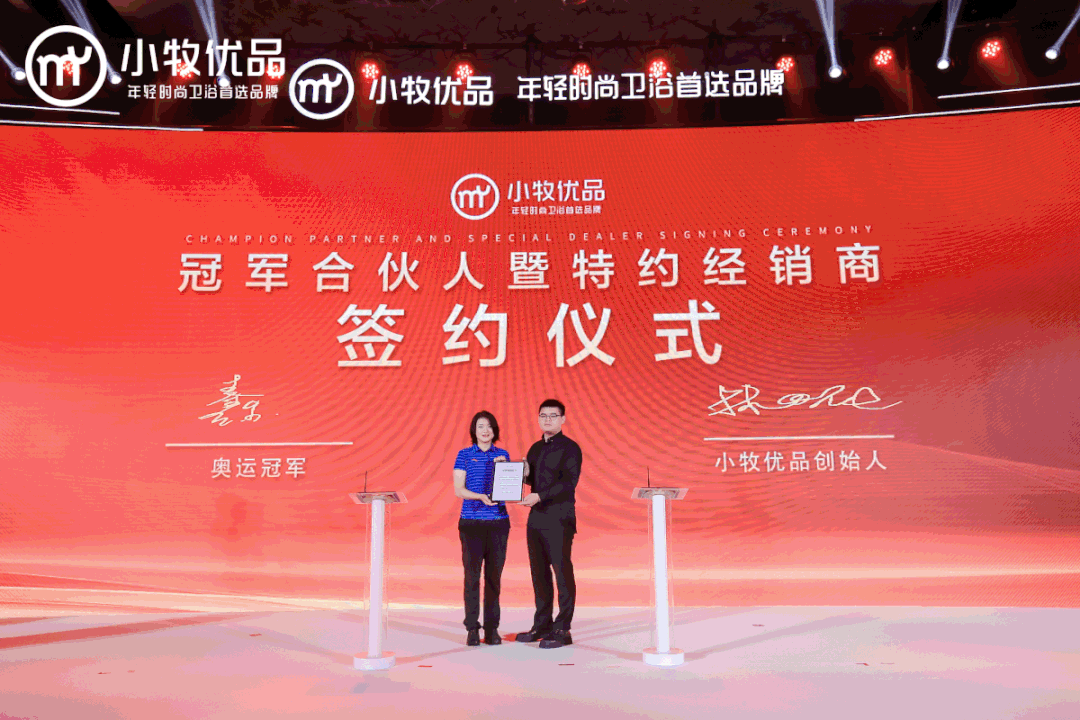 Jomoo Group Party Secretary and Chairman Lin Xiaofa said in his speech that this year is the 100th year of the founding of the Communist Party of China, Jomoo Group firmly believes in following the Party and developing into the first in China and fourth in the world national sanitary ware brand. This year, it leads with a hardcore brand value of 50.578 billion yuan. It has been the first in the industry for 10 consecutive years. Xiaomu Youpin should seize the opportunity of internal and external double cycle and rural revitalization, increase the layout of health consumption industry, accelerate the research and development of high value, high technology and high quality industry, and provide better products and services for young consumers.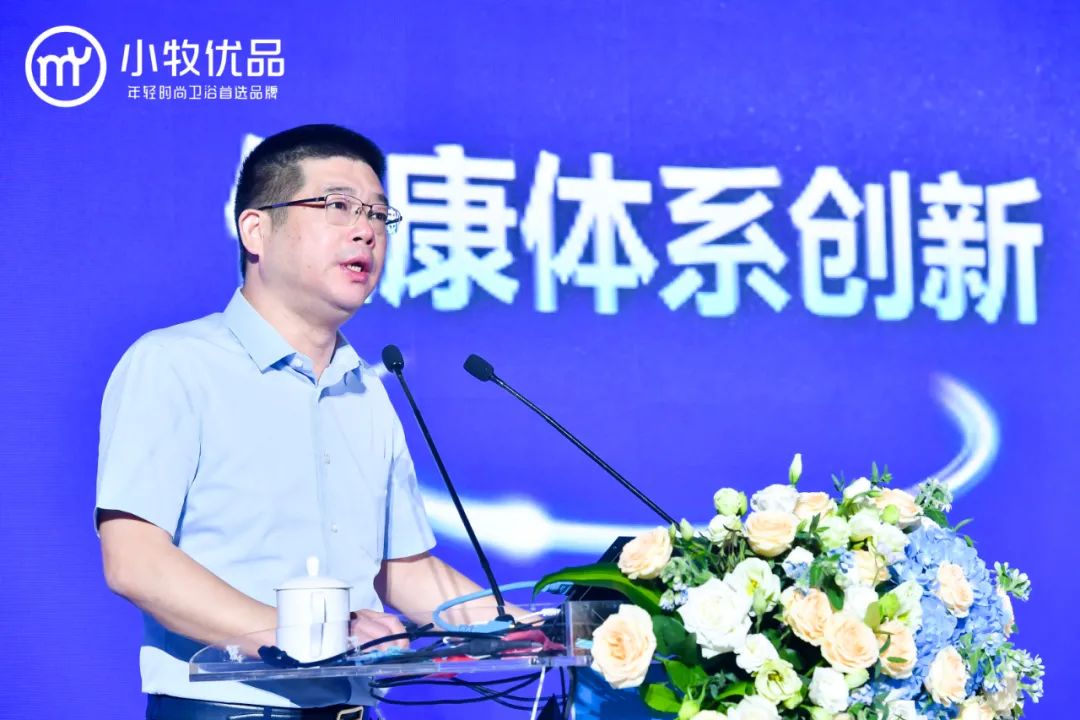 Lin Xiaofa, Secretary of Party Committee and Chairman of Jomoo Group
Xiaomu Youpin founder Lin Xiaowei pointed out in Xiaomu Youpin's 2025 strategy report that this is an era of majestic power, and an era of youthful power walking in the same direction as the new era! As a young brand positioned as a young fashion brand, the current era can be said to be the best era for Xiaomu Youpin's development! According to a McKinsey research report, "young shoppers" in Tier 2 cities and below will contribute nearly 60% of the growth in national consumer spending in 2020.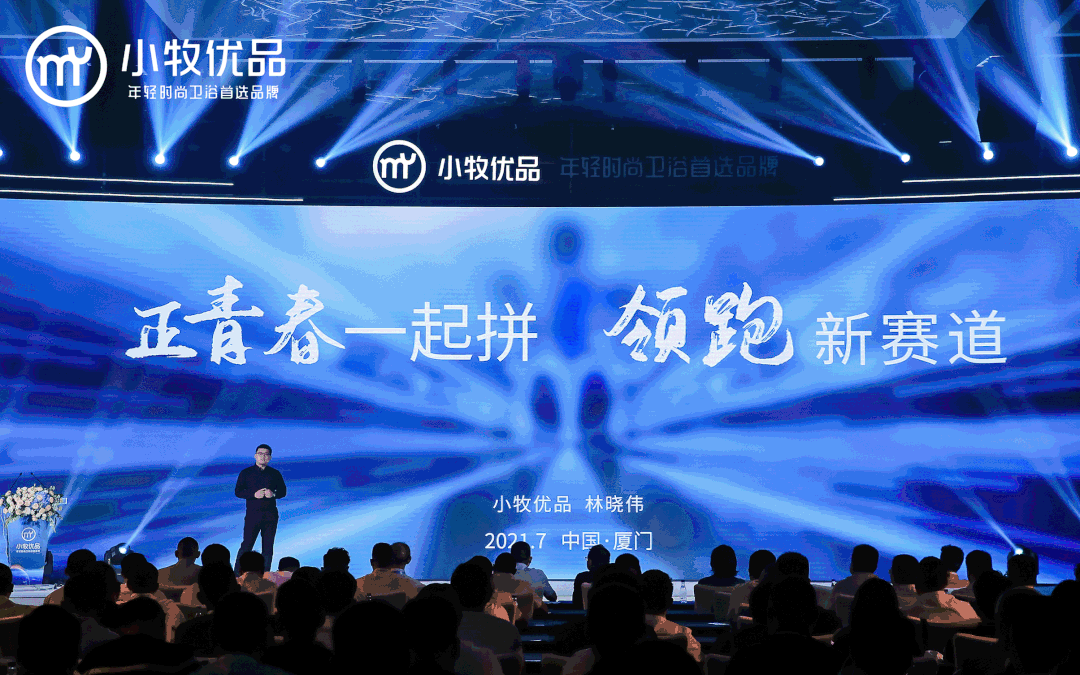 Xiaomu Youpin founder Xiaowei Lin
Xiaomu Youpin is on a new track to serve the new youth of our time, which will surely create a new blue ocean in the industry. According to the official statistics released by Xiaomu Youpin, Xiaomu Youpin sales grew 60% year-on-year in the first half of 2021. The company's network has grown to 3,400, covering 230 counties and cities across the country. Xiaomu Youpin has also created a whole "championship strategy closed loop" from championship quality, championship partners, championship spokespersons, championship stores, championship packages. It leads the channel products and sales strategically from the brand height.
Lin Xiaowei said that from the second half of 2021 to 2022, Xiaomu Youpin will transcend from "new", with new face, new speed, new technology, new intelligence, new channels, new sales, new services, new marketing, new public welfare, in a new track to the goal of 50% annual growth. Lin Xiaowei also announced that by 2025, Xiaomu Youpin is going to become the first brand of young fashion bathroom and the first domestic young bathroom brand mentioned.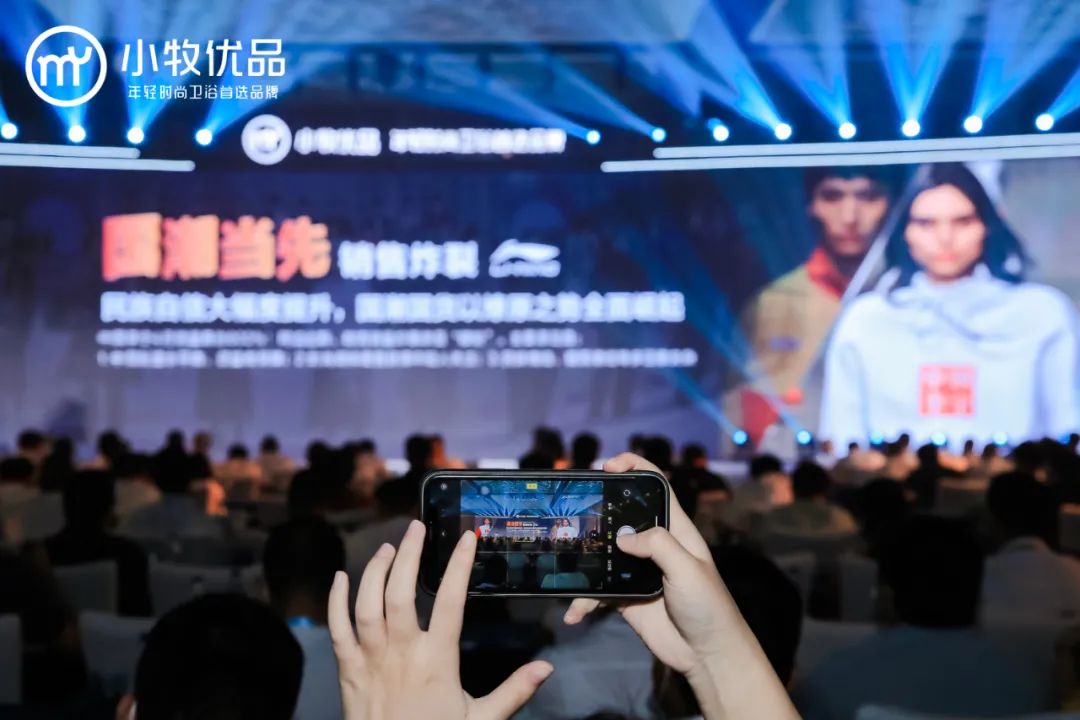 Yu Yueming, Chief Operating Officer of Kitchen & Bathroom Information, as the only media representative in the industry, made a report on "Sanitary Market Insights in the New Consumption Pattern" at Xiaomu Youpin's 2021 National Marketing Midyear Conference. He pointed out in the report that the sanitary industry is divided into different consumer dynamics by the past "general" trend. It has bred many new opportunities, such as the national market of more than 4 trillion urban old neighborhood transformation, 5.28 trillion yuan rural revitalization of consumer goods market, the rise of the new generation of young consumers and the sharp rise in demand for intelligent sanitary ware.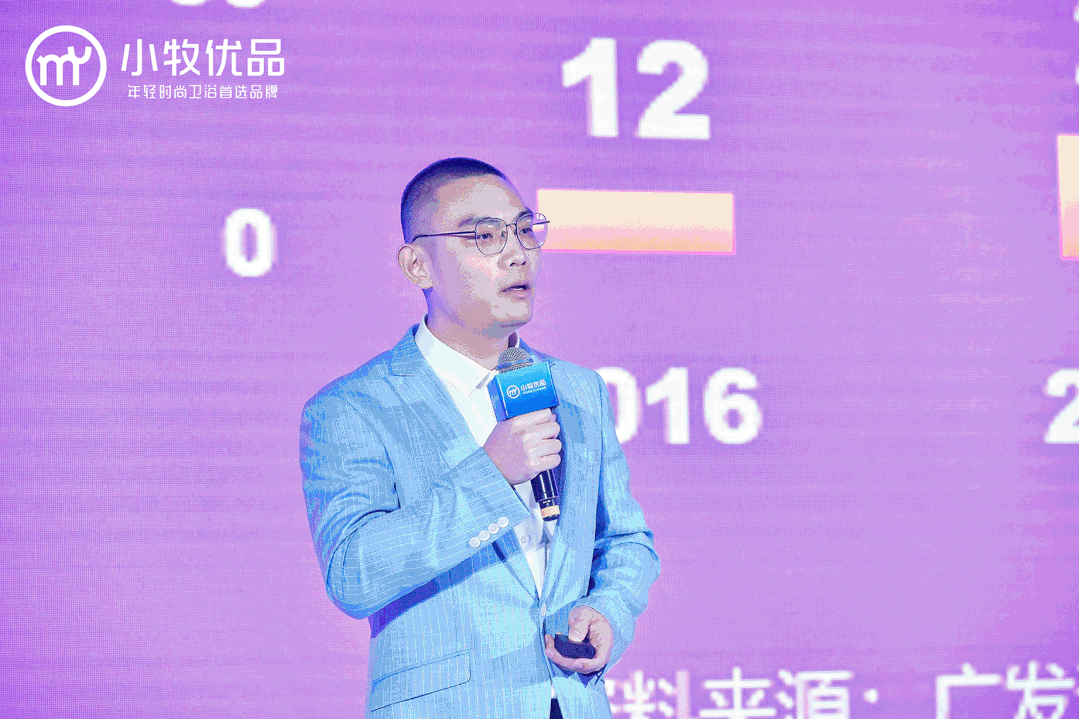 Yu Yueming, chief operating officer of kitchen and bathroom information
In the background of young people becoming the main consumer, Xiaomu Youpin is the first in the industry to open up a new track of young fashion which is highly competitive and has a significant effect. According to the Baidu search index, the post-90s and post-00s are the main focus of Xiaomu Youpin. The results of the Kitchen & Bath research also show that 81.3% of participants agree that Xiaomu Youpin is a youthful brand. The company's main focus is on the development of a new brand, which is the most popular in the market. Yu Yueming said that it used to take an average of 30 years to build a brand, but now it is 3 years. And Xiaomu Youpin used less than 2 years to create an impact in the bathroom industry. Liu Qijiao,
President of Jomoo Group Operations, Shi Guoqing, Director of Xiaomu Youpin Marketing Planning Department, and Yang Yuanqiang, Director of Retail Services of User Value Added Center, respectively, deployed Xiaomu Youpin's intellectual layout, product strategy and service network construction strategy. At Xiaomu Youpin's 2021 national marketing mid-year meeting, Xiaomu Youpin also launched the "Hundred Group War", blowing the horn of the second half of the year.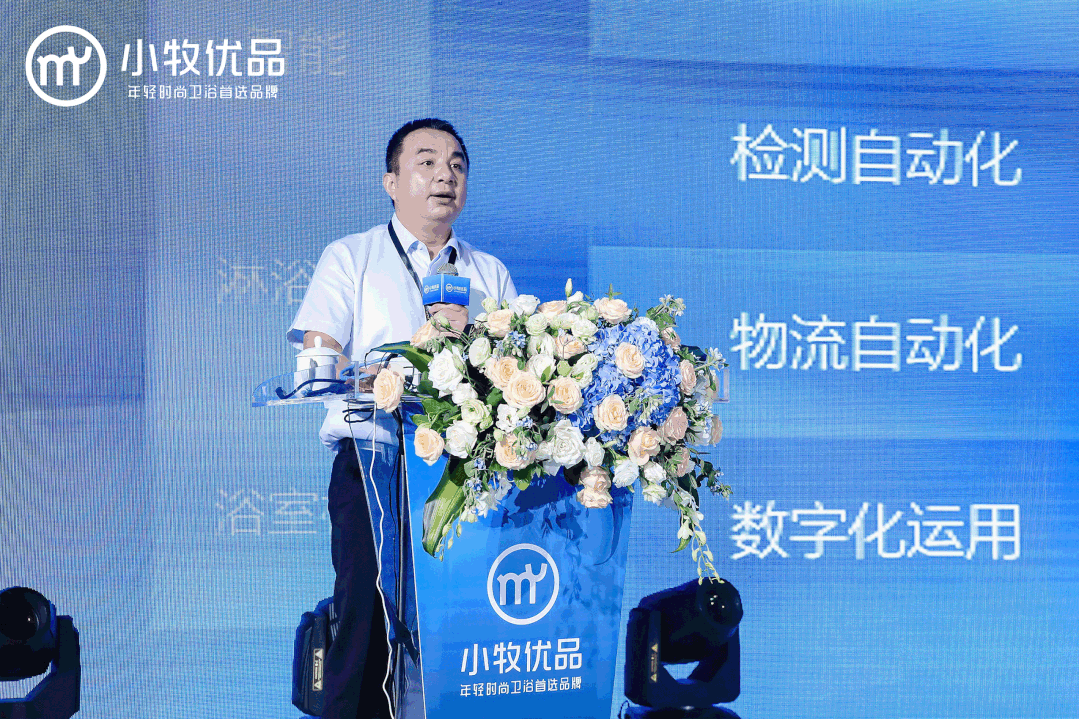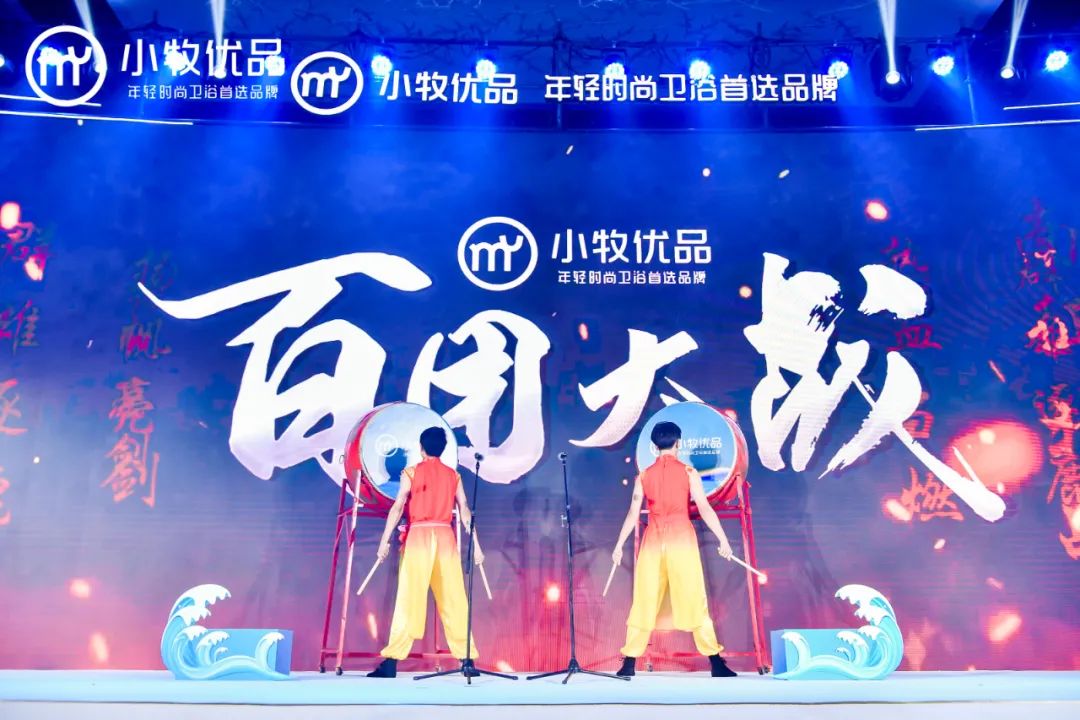 In the new pattern of consumer upgrading, young people understand the market of young people better. The company's main goal is to create a community of destiny with its dealers, agents and partners to create and build a win-win situation.