Several Korean Giants Join The $8.3 Billion "HANSSEM Home Acquisition War". The Chinese Market Is In Serious Decline.
The takeover battle for Korea's largest home furnishing company is heating up.
With the entry of Korean retail giant, LX Group, the takeover competition for HANSSEM Home is intensifying. Previously, South Korea's Shinsegae Department Store, Hyundai Livart, a subsidiary of Hyundai Department Store, and Korea's Lotte announced their intention to acquire HANSSEM in conjunction with South Korean private equity firm IMM PrivateEquity (IMM), but with the addition of LXHausys, a building materials company owned by LX Group (once part of LG), one of Korea's top 50 corporate groups, the takeover is expanding. The takeover camp is expanding.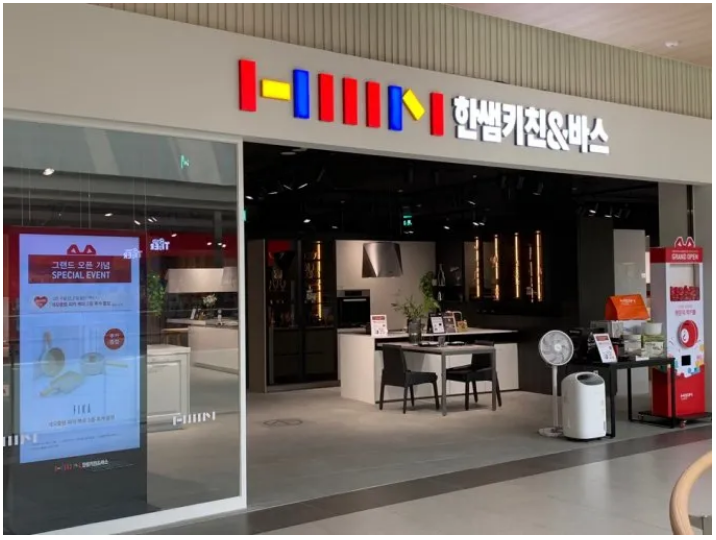 If LX Hausys acquires HANSSEM, the number one company in the interior design and building materials industry, the landscape of the Korean building materials and interior design industry will be shaken up dramatically. The market share of the top players would be recalculated.
According to Korean media sources, LX Hausys held a board meeting on 6 September and announced that it would invest 300 billion won (RMB 1.7 billion) as a strategic investor in a private equity fund that IMM plans to set up to acquire HANSSEM. However, the final investment has not yet been confirmed.
Lotte, Shinsegae and Hyundai Department Store Group have already announced their plans to participate in the acquisition. LX Hausys is considered to have the most competitive advantage given the synergies with HANSSEM's business.
With the recent divestment of LX Group from LG Group, its business scope has been expanded from traditional building materials to the whole house. Building materials account for approximately 70% of LX Hausys' sales, covering windows, doors, flooring, panels, artificial marble and more. The division recorded sales of KRW 659.6 billion in the second quarter of this year, up 25% year-on-year. LX Hausys has the largest market share in the window category for real estate projects in Korea. It also has strength in high value-added product lines such as marble kitchen sinks and PF insulation.
HANSSEM has an overwhelming presence in the Korean retail market, having started with kitchen furniture in 1970 and then interior furniture in 1997, and has now expanded its business to include building materials such as bathrooms, windows and flooring. It is currently the number one market player in Korea in kitchen furniture and interior furniture. Its core dealers, quality shops and the number of shops are the most important reasons for attracting the acquirer.
According to Korean media reports, HANSSEM has showrooms and oversized experience centers in 15 key locations in the areas of Bangbae-dong, Seocho-gu, Seoul, Nunhyeon-dong, Gangnam-gu, Pangyo-dong, Daegu and Hanam-si, Korea. HANSSEM products are exclusively available at these locations, as well as 550 online shops for re-house remodeling, 240 kitchen furniture shops and 80 flagship interior design shops.
HANSSEM employs 8,000 people specializing in remodeling and 2,500 in interior design sales. The company's sales last year (267.5 billion KRW) more than quadrupled from the previous year (65 billion KRW), the highest result since its founding. Its online channel, the HANSSEM Mall, which provides information on customizing new homes, moving houses and children's rooms, has seen positive sales growth since the first quarter of last year. It currently attracts 3 million customers per month.
In 2020, its B2C (remodeling and kitchens) division saw a 23% year-on-year increase in sales. Of this, Re-House, which offers total remodeling solutions, grew by 33.3%. HANSSEM's kitchen sales for second homes account for 27.5% of total sales by 2020. Together with the 30.6% of online and offline sales from the sale of furniture and home furnishings, the B2C business accounts for 69.1%.
HANSSEM's Revenue for FY2020

Key accounting data
2020
2019
Revenue
2,067,469
1,698,372
Gross profit
542,309
473,522
Operating profit
93,107
55,772
Income before tax
95,490
74,459
Net profit growth
66,841
42,715
Growth in total assets
1,229,510
1,202,638
Increase in total liabilities
600,608
589,339
Total number of shareholders
628,902
613,299
ROA
5.3%
3.6%
ROE
10.4%
7.0%
Total current ratio
118.5%
117.5%
Total debt ratio
95.6%
96.1%
Total borrowings and bonds payable
5.4%
5.60%
Earnings per share Dividend per share
3,766
2,423
Compiled by Kitchen News from public data
1,300
1,200
Kitchen and Bath Information based on public data
In the second quarter of 2021, sales and operating profit increased by 9.6% and 22.6% respectively compared to the previous year. Remodeling segment sales increased by 24.6 percent year on year.
HANSSEM's Performance in the First Half of 2021

Key Accounting Data
'20.2Q
'20.3Q
'20.4Q
'21.1Q
'21.2Q
Growth
Sales
5,190
5 037
5,521
5 531
5 687
+9.6%
Operating Profit

Profit Before Tax

226
237
296
252
277
+22.6%
4.3%
4.7%
5.4%
4.6%
4.9%
+0.6%p
Profit And Loss For The Period
211
266
300
269
321
+52.1%
4.1%
5.3%
5.4%
4.9%
5.6%
+1.5%p
Growth

Remodelling

145
190
203
196
243
+67.6%
2.8%
3.8%
3.7%
3.6%
4.3%
+1.5%p
Home
1,911
1,998
2,291
2,080
2,382
+24.6%
B2b
1,558
1,576
1758
1 902
1 671
+7.0%
Other
1,087
963
973
1,047
1,079
-0.8%
Sales
634
500
499
502
555
-12.4%
Kitchen and Bath Information based on public data
Despite the growth in size, HANSSEM's overseas subsidiaries have not been as successful. The sales growth rates of HANSSEM's US and Chinese subsidiaries have also slowed down each year for the past three years. Last year, sales of the two subsidiaries fell by 10.2% and 3.9% respectively, while the Chinese subsidiary experienced a double-digit decline. The decline continued in the first and second quarters of this year as well with negative growth of 17.3% and 45.7%.
HANSSEM was already present in China in the early 1990s when it established Beijing HANSSEM Home Products Co Ltd and invested in a cabinet manufacturing plant in Beijing in 1995. It undertakes engineering business and has joined forces with headline companies in the pan-home furnishing industry to develop some engineering projects.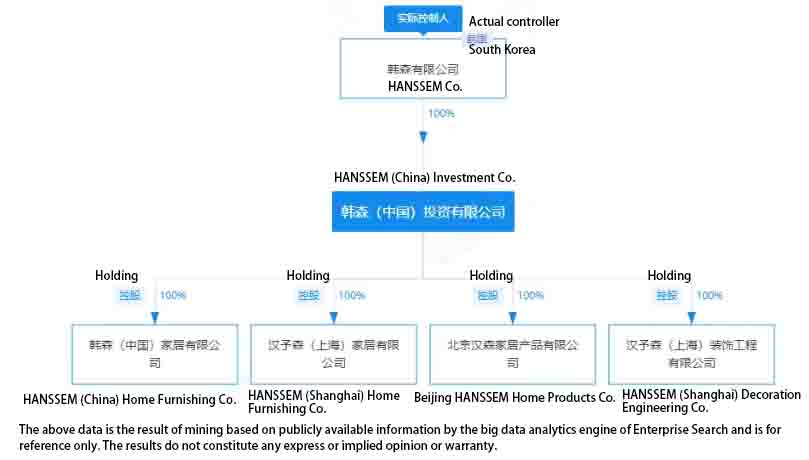 It was found that the shareholder of Beijing HANSSEM Home Products Co Ltd, Hanssem (China) Investment Co Ltd, had increased its registered capital in 2020, but this year Beijing HANSSEM Home Products Co Ltd had a succession of changes in legal representatives, directors, shareholders and other members in February.
It is worth noting that earlier this year there have been media reports that most of the Korean executives of HANSSEM stationed in China have been withdrawn one after another in late 2018 and early 2019. Some of the Chinese employees of Chinese origin are looking for their next homes, and some have even already found their next homes. They are only awaiting the arrival of significant redundancy compensation.
The previously announced deal for IMM to acquire a 30.21% stake and management rights is reportedly worth 1.5 trillion won (RMB 8.3 billion).
IMM will review Lotte's and LX Hausys' investment and identify a partner as early as mid-September. Currently, Lotte has officially announced that it is "considering participation" and LX Hausys has announced that it will invest 300 billion KRW as a strategic investment. Following the completion of the acquisition of HANSSEM, IMM expects to develop it into the largest operator in the online and offline indoor home market.