1.9 Billion! Kohler's New U.S. Plant Has Started Construction
1.9 Billion! Kohler's New U.S. Plant Has Started Construction
Previously, Kitchen & Bath Headlines reported that Kohler spent $300 million to build a factory in Casa Grande, USA. According to the latest news, the new factory has started construction, while more details are disclosed. In addition to Kohler, in February, there are also a number of bathroom companies that broke the news of the expansion, including domestic enterprises Deli shower and U.S. valve companies such as BrassCraft.
Kohler New Factory Has Started Construction, Adjacent To The New TSMC Project
On February 19, local time, the U.S. media quoted the builder M.A. Mortenson news that the company contracted Kohler 300 million U.S. dollars (about 1.9 billion yuan) to build a new factory in Casa Grande that has officially started construction. Kohler's new plant is located in Casa Grande City, covering 216 acres of Pinal Technology Park (Pinal Technology Park). The plant covers an area of 1 million square feet. The technology park will also build a product distribution center, offices, etc., and reserve space for further expansion in the future.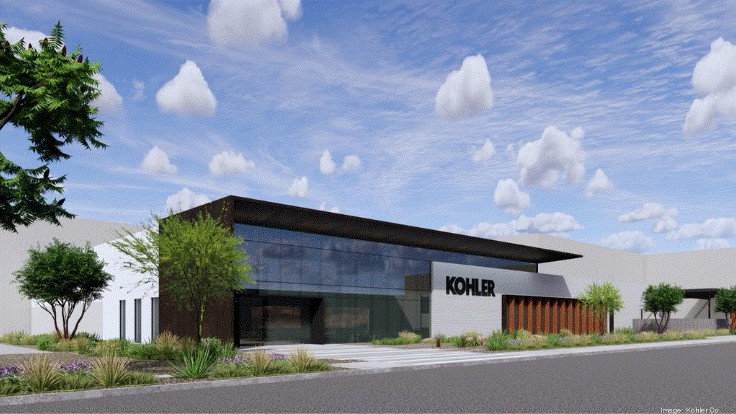 According to a recent Kohler press release, the new facility will be used to produce the Vikrell line of tubs and showers under the STERLING brand, making it Kohler's second Vikrell production facility. It will operate in conjunction with Kohler's existing eastern plant in Huntsville, Ala.
Kohler noted that the Vikrell line is popular among realtors and retail outlets. The decision to expand production was made to meet increasing demand. The new plant will also serve as a distribution center for the line to reduce lead times and improve delivery efficiency for Kohler's growing customer base in the western United States. At the same time, Kohler noted that the new plant will introduce smart manufacturing elements and cutting-edge production technologies, as well as the latest environmental facilities to reduce greenhouse gas emissions and reduce wastewater and solid waste. Kohler's new plant is scheduled to open in August 2023, providing more than 400 jobs. It is estimated that the plant will generate $1.1 billion in economic output and $166.8 million in direct personal income over the next 10 years.
It is worth mentioning that the area where the new Kohler plant is located has recently accelerated the pace of investment in manufacturing companies and has attracted well-known companies, including TSMC, to invest in the plant. Reports indicate that TSMC will spend $12 billion to build a new semiconductor factory in the area.
In February, A Number Of Domestic And Foreign Health Enterprises Began To Start Construction Of New Plants
Taking up the trend of January bathroom enterprises to expand production in February, the bathroom industry both at home and abroad has a number of enterprises to invest in building factories or expand the capacity of the original plant.
Deli Shower Room
In the afternoon of Feb. 16, a focused groundbreaking ceremony (Fusha Branch) for key projects in the first quarter of 2022 in Zhongshan City was held at the site of Deli Sanitary Ware's capital increase and expansion project. Its key projects include Deli intelligent shower room and sanitary ware supporting production base project. It is understood that the main body of the construction of the new base project of Deli is Zhongshan Deli Sanitary Ware Co. The total area of the base expansion site is more than 47,000 square meters, with a total investment of 200 million yuan. It adopts fully intelligent, informationized and automated manufacturing, integrating process research, intelligent assembly, and intelligent management, and will strive to build an industry-leading high-end intelligent manufacturing base of Deli.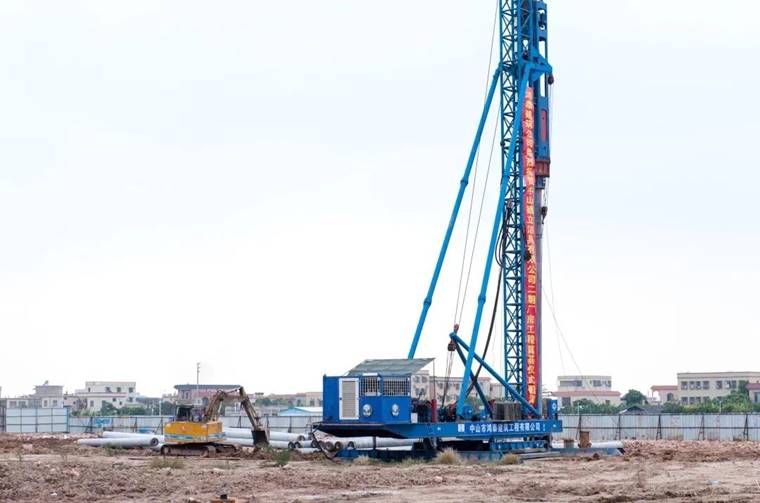 Brasscraft USA
On February 2, local time, the governor of North Carolina, USA, disclosed to the media the expansion plan of BrassCraft, an American plumbing and heating valve company. The company will invest $13 million in the state's Davidson County to expand its production capacity, allowing the factory to expand to 157,000 square feet, and will add more than 100 new jobs and issue salaries of about $4.5 million per year. It is understood that BrassCraft was founded in 1946, the main products include water pipes, valves, water heater connectors, etc., but also provides repair services for spigots, toilets and other products. This expansion will help the company increase its leadership position in the valve field.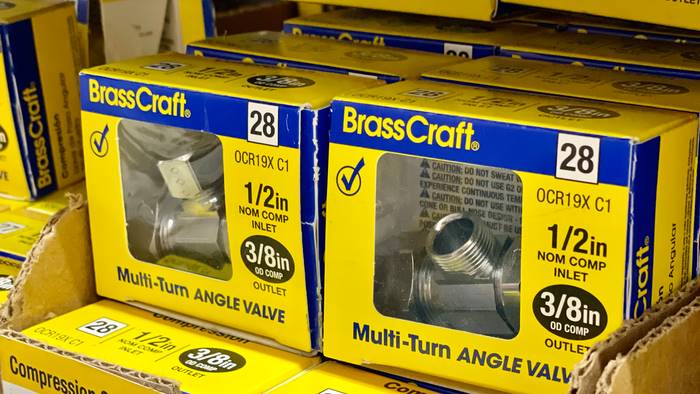 Around 2022, there is constant news of capacity expansion in the sanitary industry. In addition to the above-mentioned companies, a number of internationally renowned sanitary ware companies have also been rumored to expand production news. Among them, the TOTO Vietnam faucet factory has started construction in January. It will be able to produce 1.2 million faucets per year when it is completed and put into operation in 2024. Hansgrohe said years ago that it will invest 85 million euros in a new factory in Serbia. It will be put into operation in 2023 to consolidate its manufacturing strength in the bathroom hardware sector.
Currently, although there is a rebound trend of the new crown epidemic, the economies of several countries around the world have started to come out of the epidemic haze or adapt to the epidemic and show signs of recovery. Economic recovery to promote the housing industry and manufacturing industry rebound, which has also created a number of bathroom companies, especially foreign bathroom companies sales ushered in a new high (see details). It is believed that with the economic upturn, consumers are repressed home improvement demand will be further released. The market demand for sanitary products will continue to rise, and it is expected that more companies will join the expansion in the future.