It's a good idea to see the different types of kitchen faucets, how these can be installed and that they come with the right features for your needs.
I think the kitchen faucet is one of those items we take for granted until either yours stops working or you get one that is so cool it puts your circa 1980's faucet to shame.  We found out how much we took faucets for granted last year when our faucet ended up being a trickle of water.  It took forever to do anything in the kitchen that required water.  Of course we hired a plumber to get it fixed, but to this day I'm grateful we now have a properly flowing kitchen faucet.
The Main Types of Kitchen Faucets
1. Pull Down
A pull-down kitchen faucet uses a spray wand that pulls down straight into the sink. This can work for cleaning dishes or produce. It is the most basic type of faucet you can order today.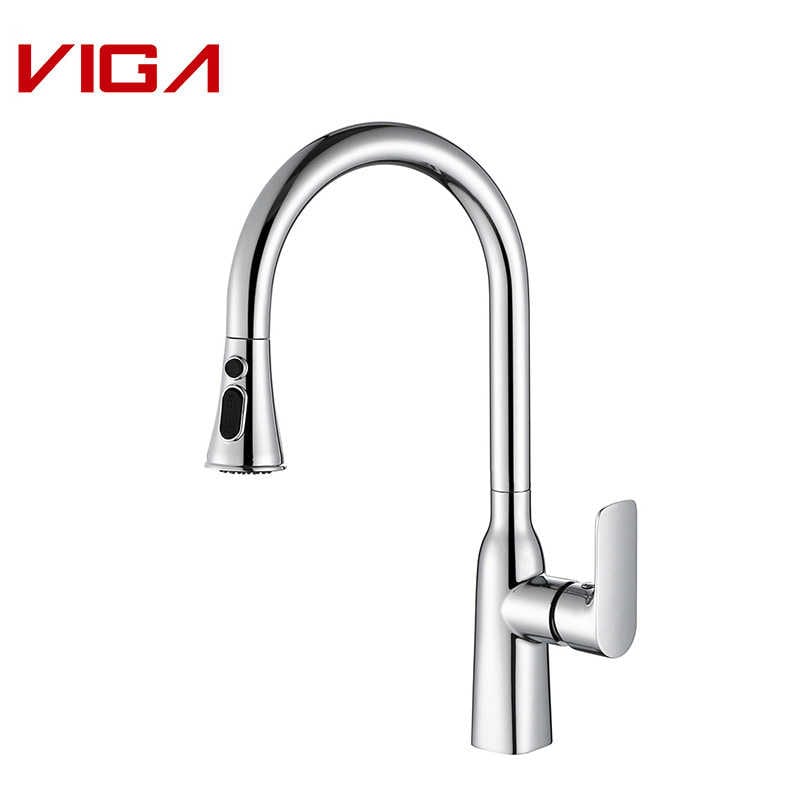 2. Pull Out
A pull-out faucet is different for how it can be pulled out directly towards you. It can work with a small button on its tap that allows you to adjust the flow of water coming out of the faucet.
The biggest difference between the two is that the pull-out faucet has a body that works in a straight line. A pull down faucet is one with a curve that can only be pulled downward.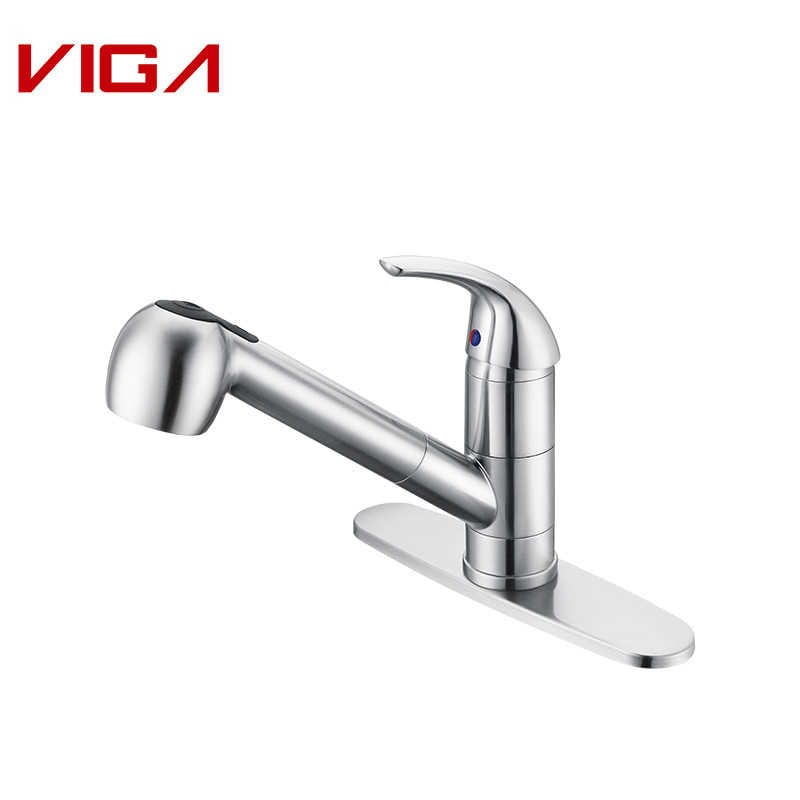 3. Single-Handle
A single-handle faucet uses a singular lever that you can position from left to right to trigger warm or cool water. It can take a bit of time to get the water to your desired temperature depending on what you have to work with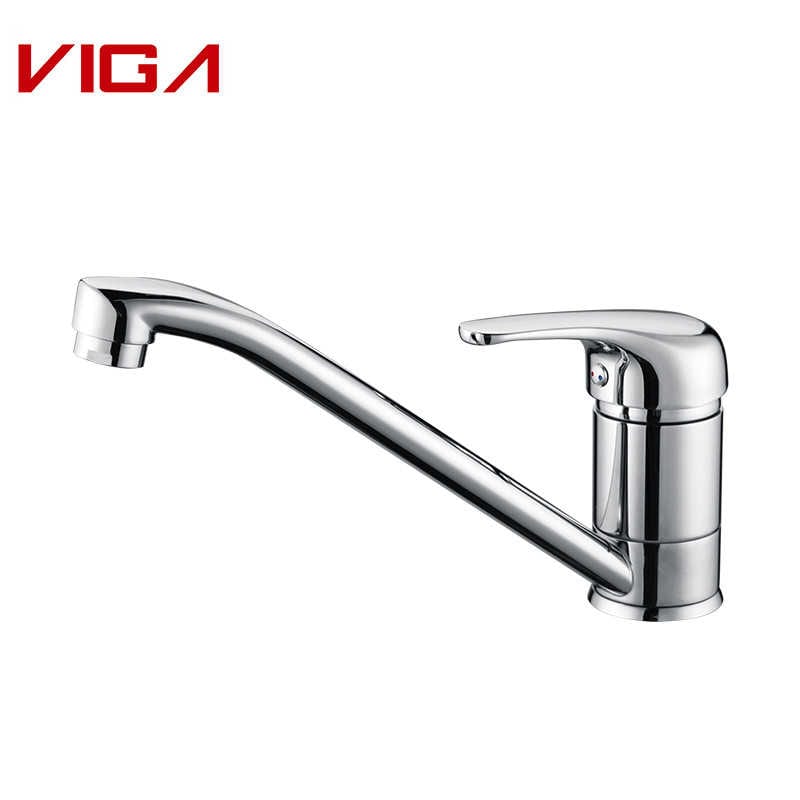 4. Dual-Handle
A dual-handle option has separate levers for warm and cool water. Sometimes, these two handles can be attached to the same central piece but, in other cases, they can be placed a few inches apart from each other. Either way, they would be right on the sides of the main tap. This would also require separate connections to hot and cold water just like what you might find in your bathroom.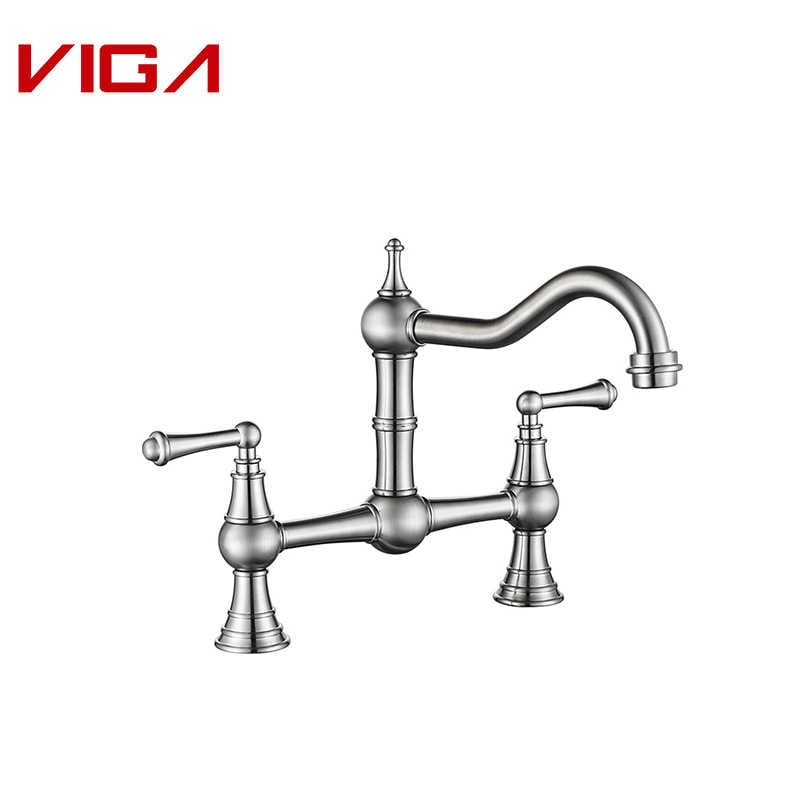 5. Commercial Style
A commercial style faucet uses a longer flexible design. It is more flexible from the base and doesn't have as much of a cover to it. Depending on the model you choose, you might find multiple taps for different needs. This is designed to create a more modern appearance in your kitchen.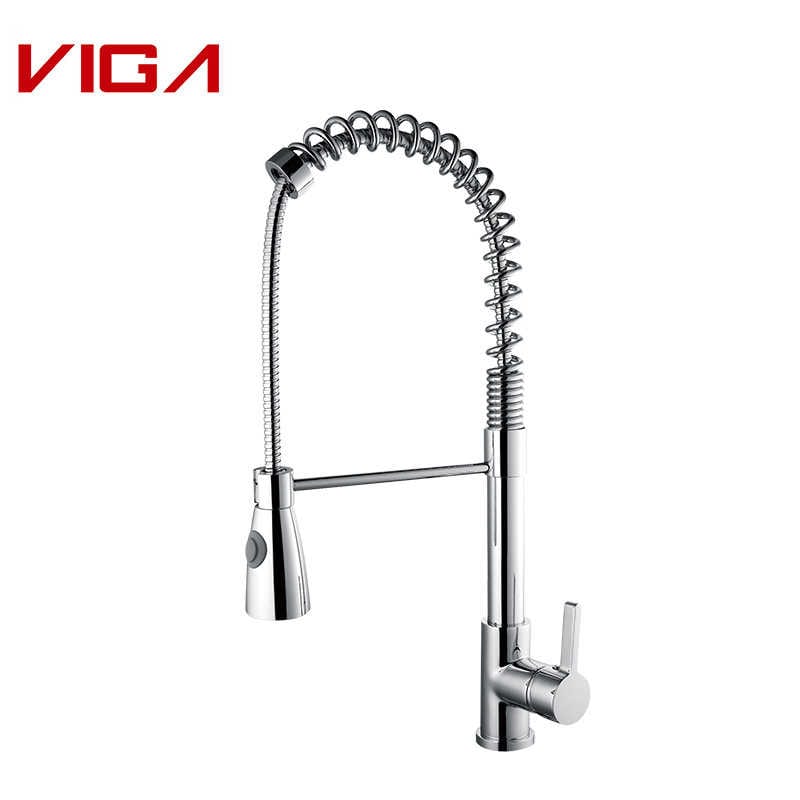 6. Separate Spray
When looking for something more flexible, a separate spray faucet might be ideal. This uses a separate handle with a trigger that can activate a spraying motion inside the sink. The regular flow of water from the main tap will work when you are not triggering the separate spray nozzle.
The handle will be linked to the water supply that comes from a regular tap. When you turn on the normal tap, the spray nozzle will be active as water can be quickly rerouted to the tap without problems.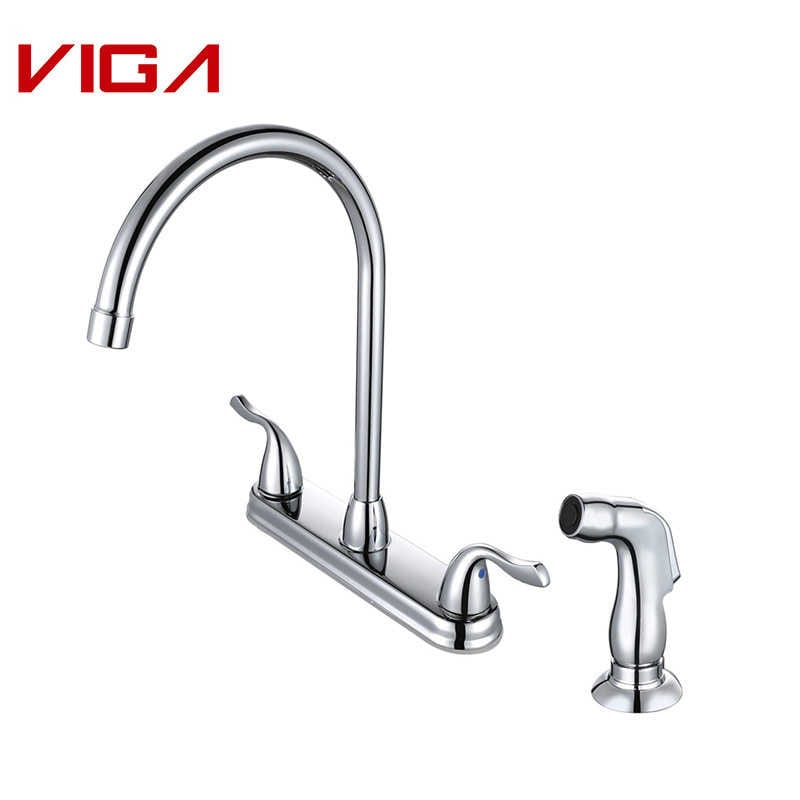 7. Pot Filler
A pot filler faucet is made with a special body that moves outward. It can swivel outward and go over a pot or other large item in your sink. This is identical to what you might find in a commercial sink. Some models like this are made to fit onto a wall and can link to your plumbing system from there.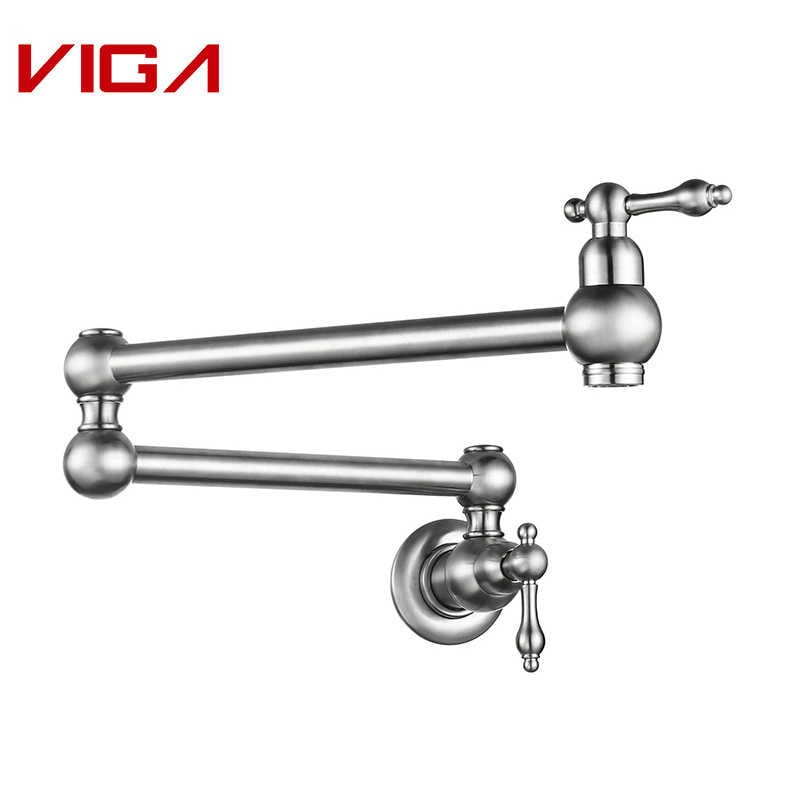 8. Motion Detection
The last option is a motion detection-based choice. This works with you simply placing your hand over a sensor to get the water to come out. You could also place a pot or other utensil under the tap. You'd have to check on how well the sensor on such a unit works to make it effective though. Also, you can always adjust the temperature of it by simply using a lever at the base.
The sensor will typically be placed in the middle part of the faucet near its base. It should be easily visible through a dark spot. This should be used properly so you'll actually get such a special faucet like this to work properly.