Another International Design Award Announced! 14 Kitchen And Bathroom Products Compete For Top Honors
Original Kitchen & Bath Kitchen & Bath Headlines
Recently, the UK SBID International Design Awards announced the finalist list for 2022, which includes 14 kitchen and bathroom products. This year's design awards attract companies from 85 countries and regions around the world to participate. They have a number of categories under them such as interior design, decoration and products. This is evaluated by industry experts on their design capabilities and aesthetic creative power, and the final results will be announced in late October.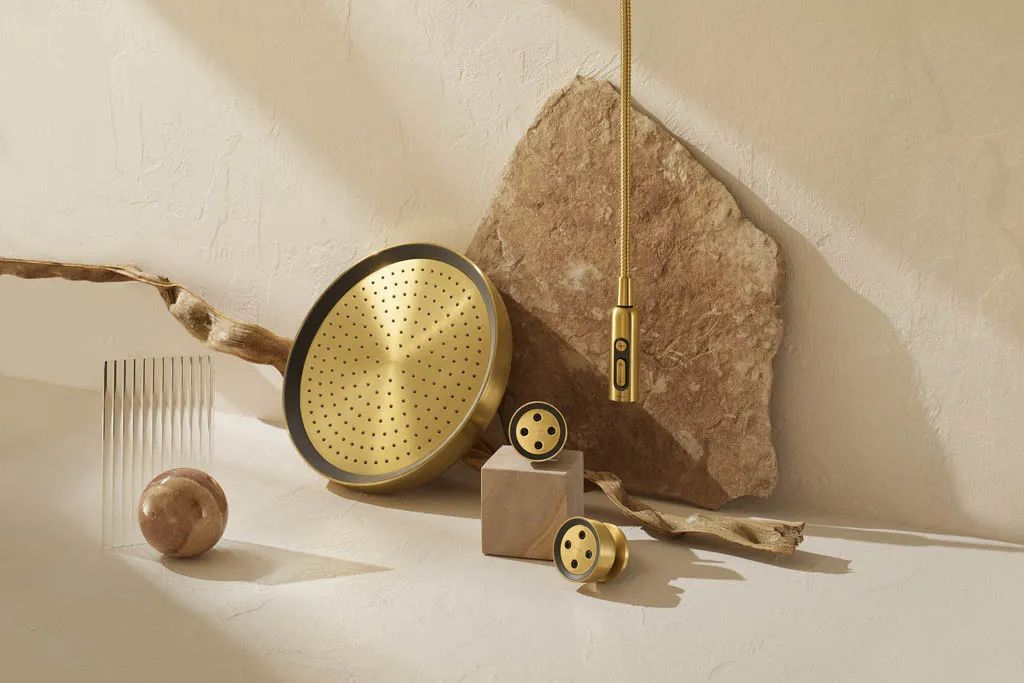 Statement and Anthem
Kohler
USA
Kohler created a new shower collection that includes overhead spray, hand shower and controls in a choice of polished chrome, brushed nickel, matte black and brushed brass finishes. With integrated digital control technology and water-saving features, the new collection combines luxury looks, durability, flexibility and sustainability in one package.
Allure 3-hole Basin Mixer
GROHE
Germany
GROHE has recently redesigned the classic Allure range to suit modern living. The new product focuses on the health aspects of the user's needs and is elegantly styled. The combination of rectangular and round shapes creates harmonious proportions. The collection has previously won several awards, including the German Iconic Design Award 2021 and the German Design Award 2022.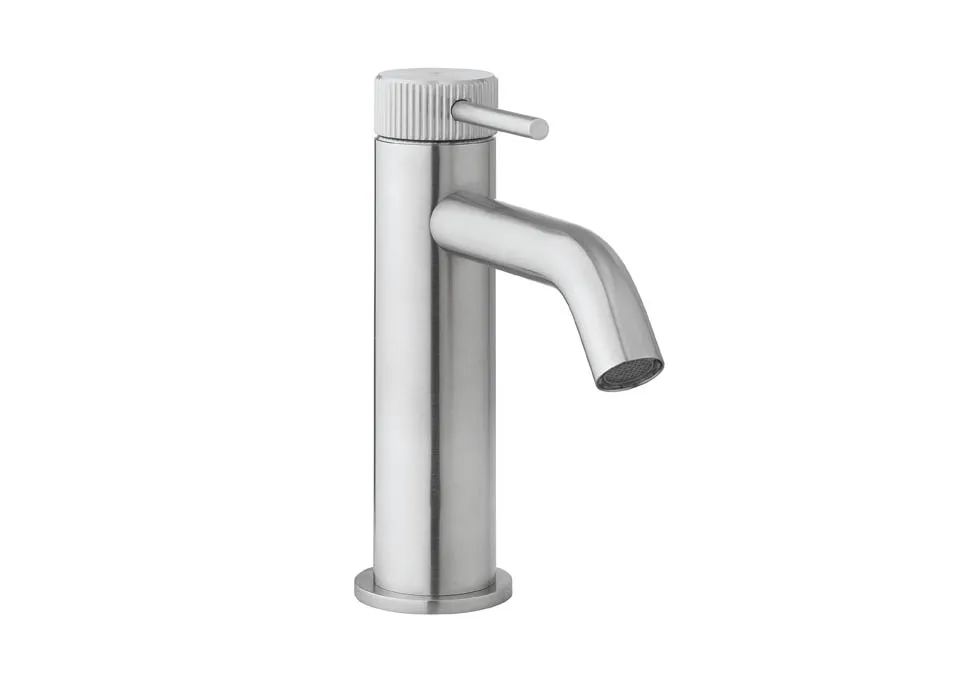 3ONE6 Basin Monobloc
Crosswater
United Kingdom
British bathroom brand Crosswater's new faucet is made of 316 stainless steel, which is classified as "marine grade" and consists of 16% chromium, 10% nickel and 2% molybdenum. 316 stainless steel is also a 100% recyclable raw material that can be reused and recycled again and again.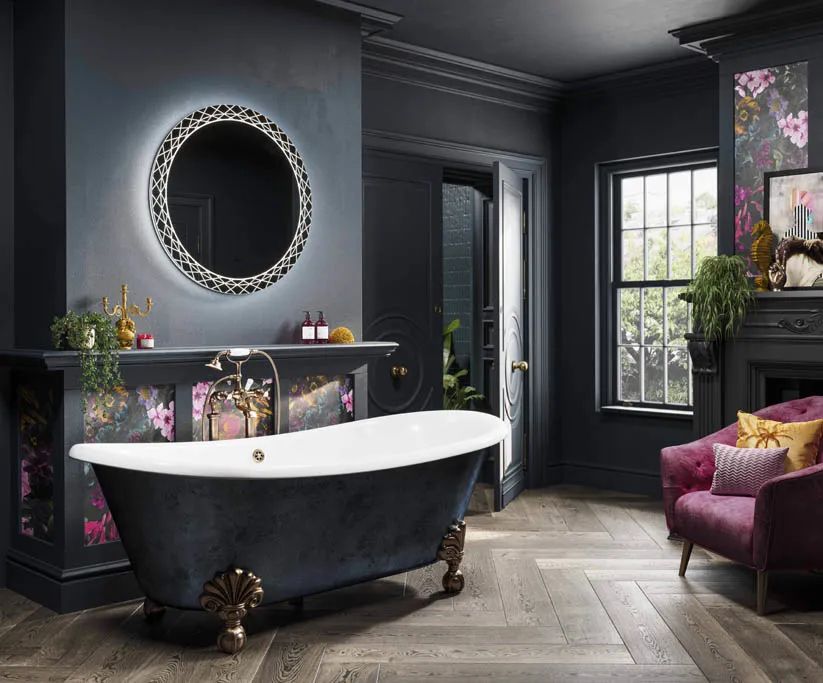 Bellus
HiB
United Kingdom
A bathroom mirror. HiB's carefully crafted patterns are enhanced by precise LED lighting, creating a captivating illumination effect. The lighting color is freely changeable and can be changed from warm to cool tones, thus changing the ambiance of the space. This product has a waterproof rating of IP44, suitable for wet environments, and is even available in 60cm and 80cm sizes.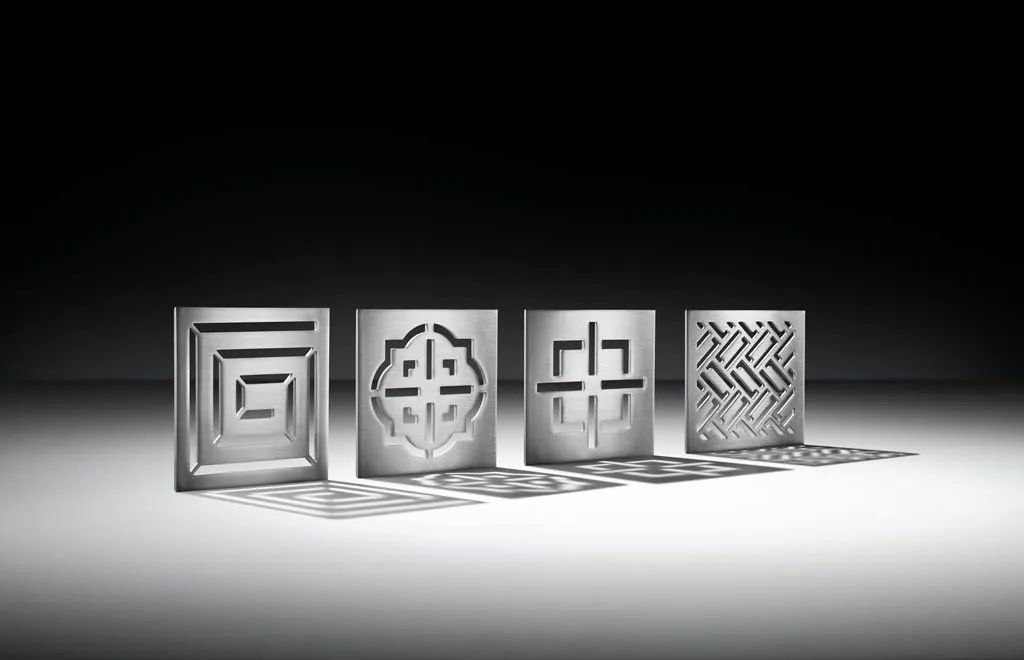 Christopher Grubb StyleDrain
California Faucets
United States
Based in California, USA, California Faucets' award-winning StyleDrain series of floor drains is the latest creation of award-winning Beverly Hills interior designer Christopher Grubb. Inspired by the famous streets of Los Angeles, the designer has incorporated the iconic architectural style into four floor drains that enhance the overall style of the bathroom.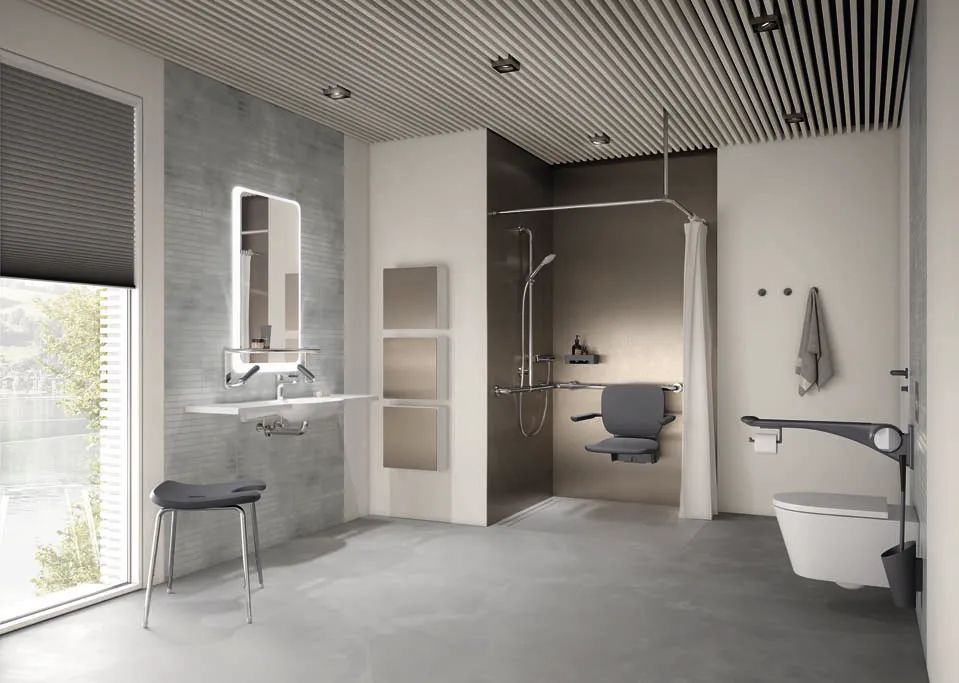 HEWI LifeSystem
HEWI Heinrich Wilke
Germany
Just like the product name "LifeSystem", HEWI's bathroom suite focuses on the respect for life. The toilet, shower system, vanity and other equipment in the suite have been improved for ageing. Developed with ergonomics and kinematics in mind, it is functional, flexible, easy to care for and durable, which provides a professional care environment for seniors and caregivers.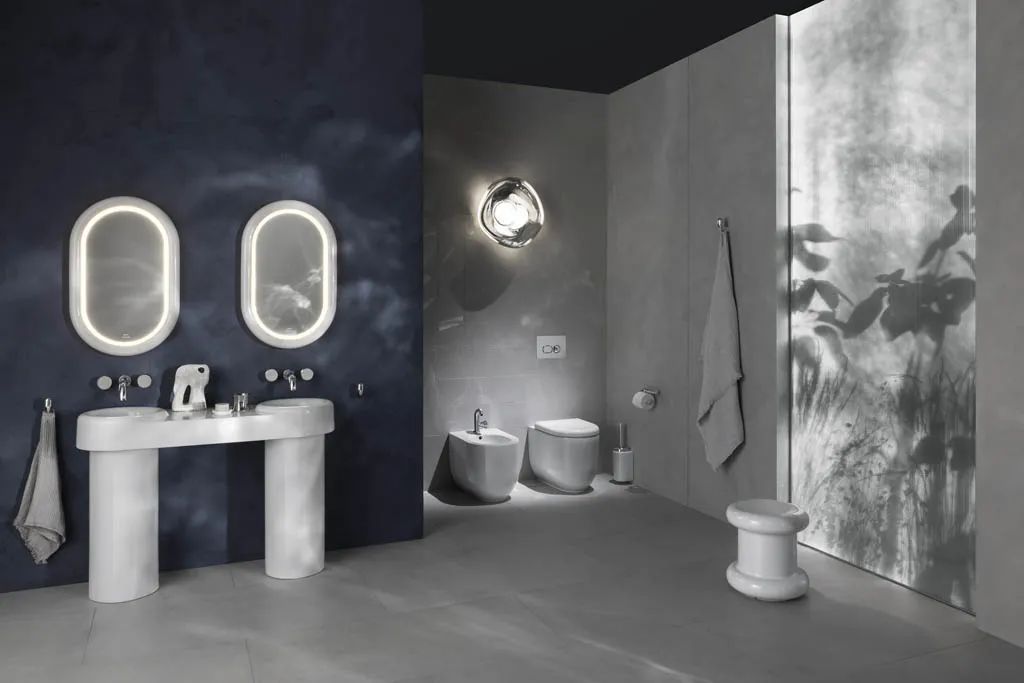 Liquid Range
VitrA
Germany
German company Vitra teamed up with designer Tom Dixon to create the Liquid Series bathroom suite. This is a collection inspired by the rounded-edge aesthetic and Victorian bathrooms, including bathroom cabinets, ceramic sanitary ware, tiles, accessories and other products that can be used as a complete set or individually. Since the theme is rounded-edge aesthetics, the products are polished with a rounded perimeter. This not only reduces danger, but also gives the bathroom an elegant and gentle atmosphere.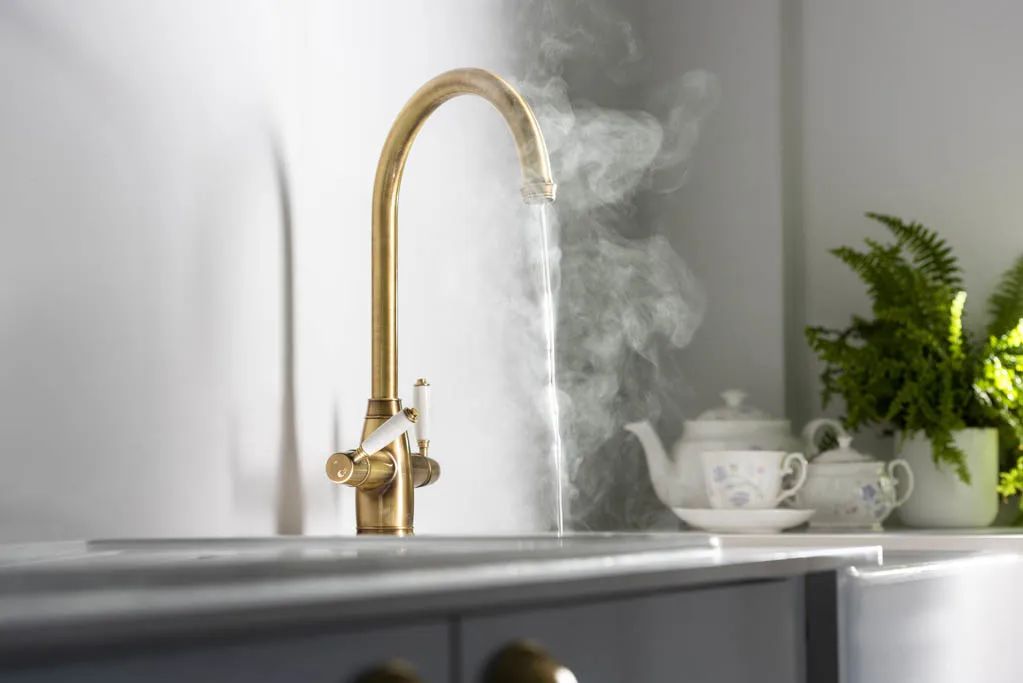 Pronteau ProTrad
Abode
United Kingdom
The new kitchen faucet from Abode, a leading British faucet hardware company, is designed to deliver hot water for everyday use in the kitchen. It is available in brass or polished chrome and the handle is pure white, bringing a touch of elegance to the kitchen space.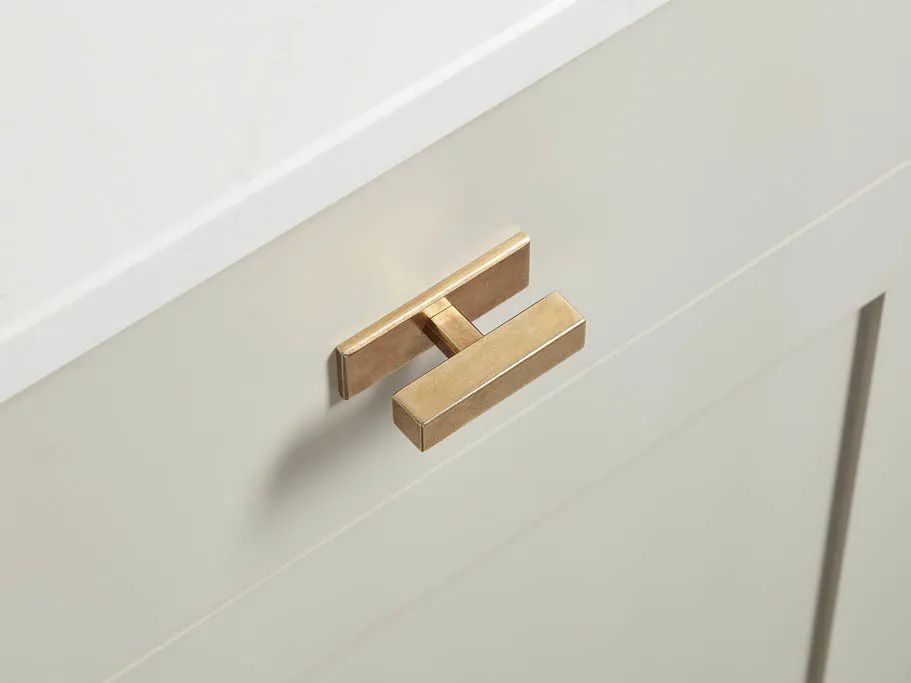 Digbeth
Armac Martin
USA
A handle product that can be used in bathroom cabinets, showers, and door casings. Its design is inspired by the bustling scene of downtown Birmingham. The product is made of solid brass. Its surface introduces uniform linear ridge detailing for a comfortable tactile effect. Consumers can choose from more than 20 finishes to create the look they desire.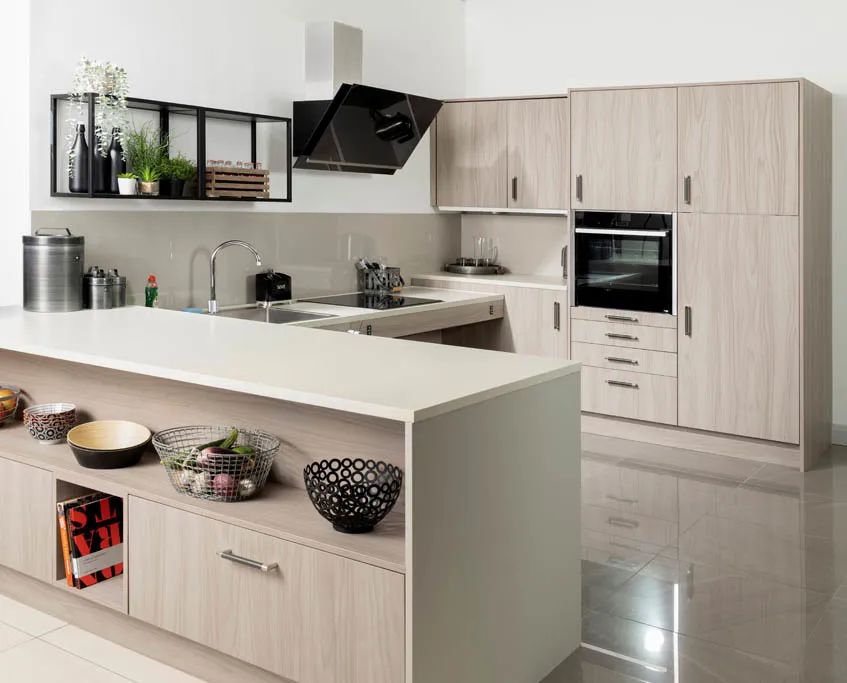 Freedom by Symphony in Urban Grey Walnut
Symphony Group
United Kingdom
This is a new cabinet from a British manufacturer of bathroom cabinets and cupboards. Its body is made of grey walnut and its front is made of 100% recycled FCS-compliant particleboard, making it safe and environmentally friendly.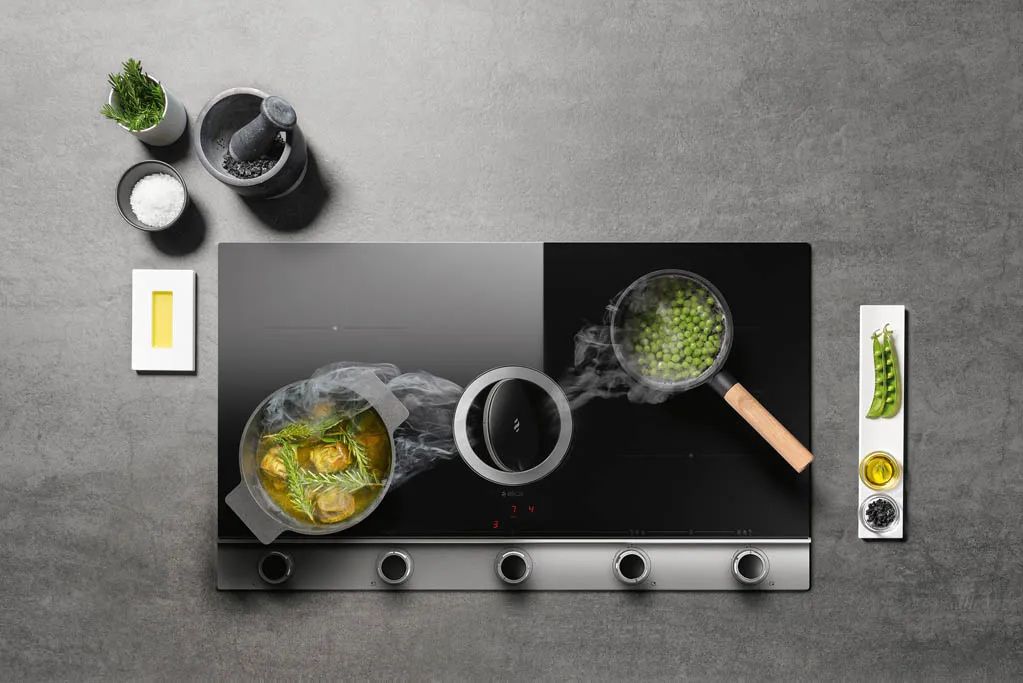 NikolaTesla Unplugged
ELICA
Italy
ELICA, based in Fabriano, Italy, is a finalist for a cooking stove. The product has a wide cooking surface. Eye-catching lines are incorporated in all elements and the cooking area is deliberately separated from the control area so as to prevent damage and leakage. Large knobs are also a feature of the product, providing a comfortable grip.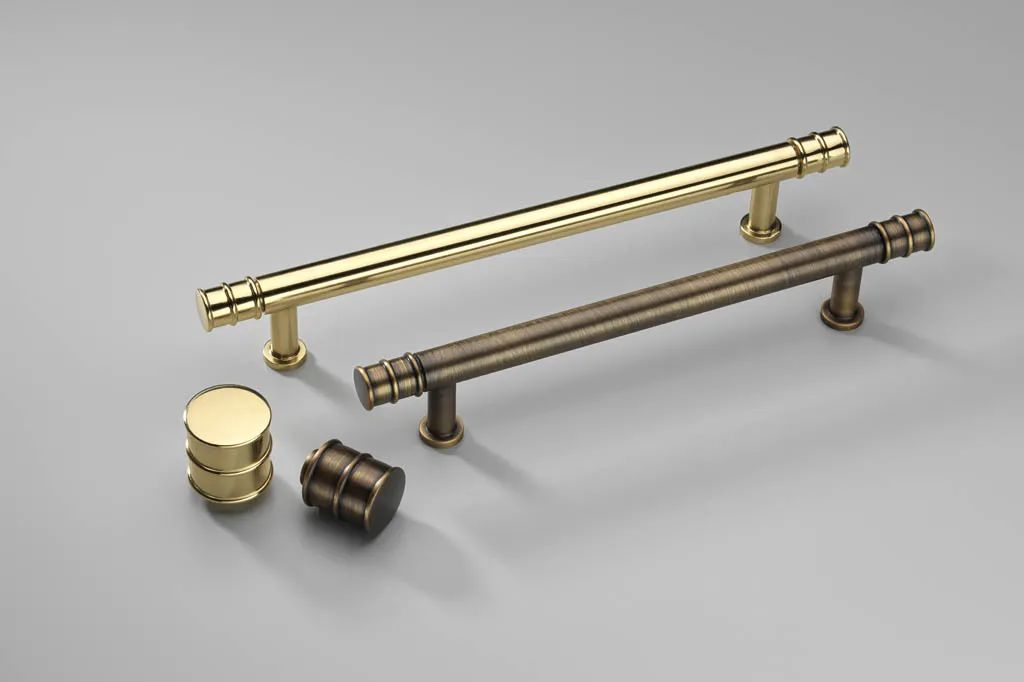 Orkney Handle Range
Crofts & Assinder
UK
A metal handle that can be used in a variety of applications, inspired by the old oil drums found in factories. The shape of the handle is a simple cylinder. It is wrapped in three rings and exudes an industrial era vibe.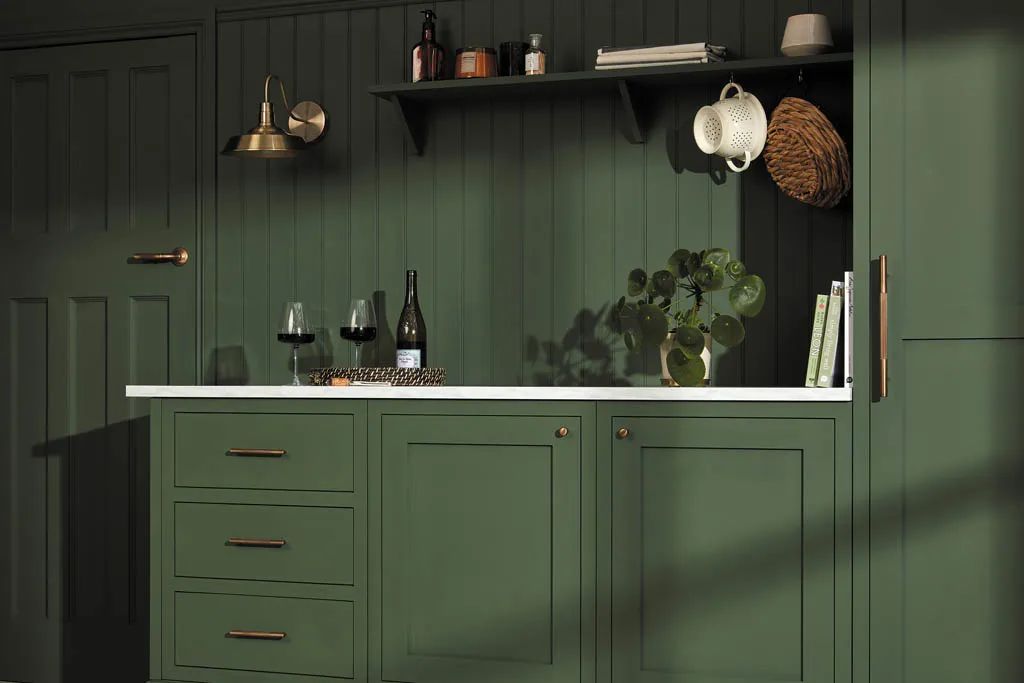 The Racing Series
Croft
UK
British cabinetry company Croft has launched two sophisticated cabinet hardware collections inspired by the look of 1950s racing cars: the Legacy collection mimics the stylish stripes of famous racing cars from years gone by, while the Rooklands collection is named after one of Britain's first official race tracks.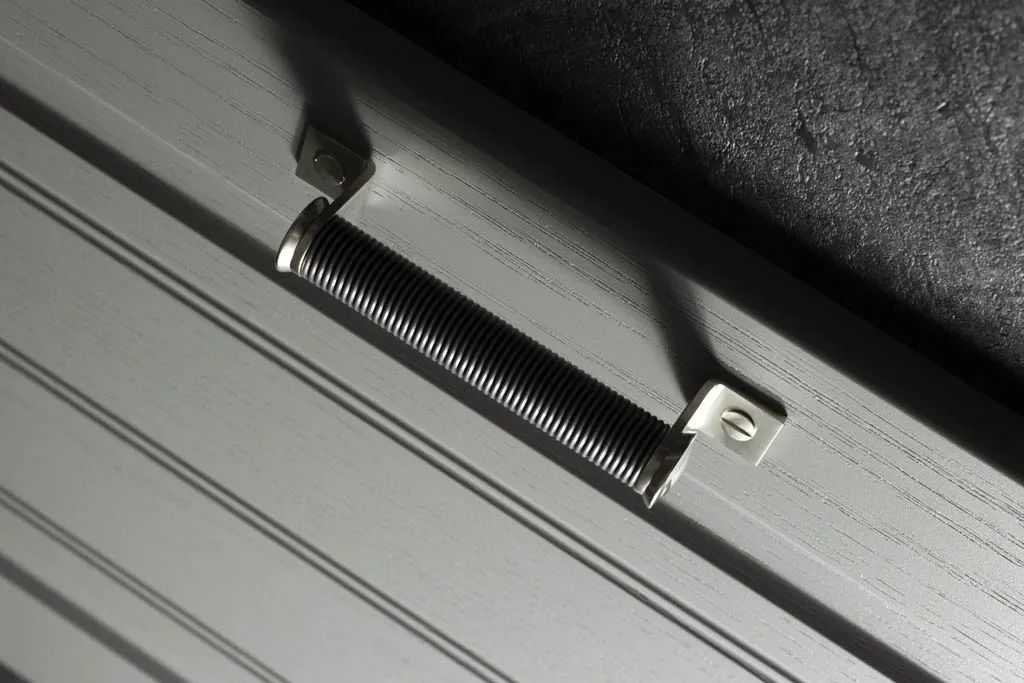 Wire Bracket Amalfine Cabinet Pull
Turnstyle Designs
United Kingdom
Turnstyle has been manufacturing cabinet door handles for over 30 years. This shortlisted product was designed by renowned designer Christina Roberts. It was inspired by a vintage 1950s dresser she found at a second-hand market. A wide range of finishes are available, including brushed metal, engraved, woven and more.