Arrow, Jomoo, Huida, Sun-Coo, Diou, Oppein, Sofia, R&T, Swell, Orans Released Important News
Kitchen & Bath Industry Mainstream Media  Kitchen & Bath Information
Global Experience Research Center Opened Experience Tour, Arrow Home Created Another New Achievement
On June 25, "Knowing what you need is wise"-Arrow Home Global User Experience Research Center experienced the journey to introduce the milestones to the industry and the public. It is understood that Arrow Home Global Experience Research Center covers a total area of more than 4,000 square meters. The experience research center covers the user experience research of all categories of sanitary ware products such as intelligent, environmental protection and energy-saving. This is the industry's ultimate "user experience research" for the purpose of immersion in the bathroom space experience center. The research center through the planning, development, and application of experiential research equipment and instruments, experienced the scientific simulation of the scene restoration. It is an in-depth study of the real reflection of users in different home space and product application scenarios, and through data statistics and analysis, based on the real feedback of user experience. It continues to improve the quality of the product and the comfort of the use of innovative bathroom products. It continues to optimize the positive experience of users and meet the real needs of users.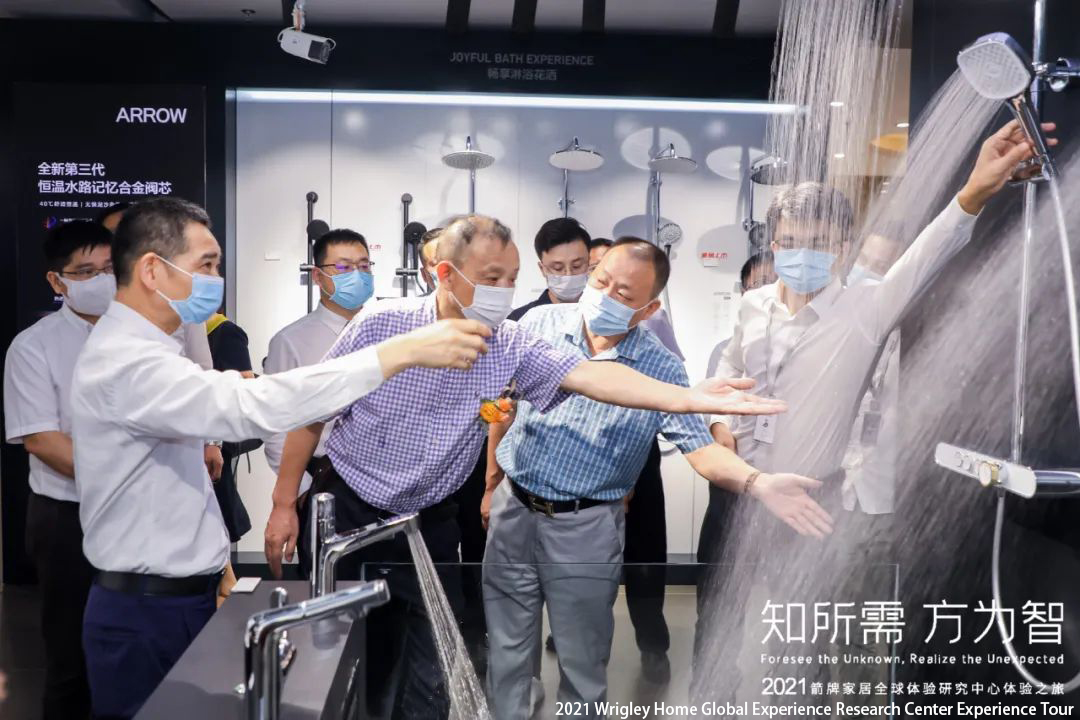 Jomoo's Brand Value Growed More Than 10 Billion Annually And Has Been The First In The Industry For Ten Years
On June 22, the 18th World Brand Conference, organized by WorldBrand Lab, was held in Beijing. The conference announced the list of "China's 500 Most Valuable Brands" in 2021, with Jomoo leading with a hardcore brand value of 50.578 billion and a yearly growth of more than 10 billion. It has become the fastest-growing brand in the sanitary industry and has been the first in the industry for 10 consecutive years. Jomoo brand president Yan Zhen was invited as a special guest to discuss the way of international cutting-edge brand research and strategy. Talking about the leapfrog growth of Chinese brand value, Jomoo brand president Yan Zhen said, the brand and the times with the same frequency, resonate with the fate of the country, in order to achieve long-term development.
Huida Bathroom At The China Building Science Conference And Green Intelligent Building Expo
June 24, "full industry, large-scale, high starting point, high quality" national exhibition hall debut GIB2021 China Building Science Conference and Green Intelligent Building Expo in the National Convention and Exhibition Center (Tianjin) officially launched. Huida assembly bathroom is an industry representative. It relies on the green, zero formaldehyde, insulation, anti-slip, to eliminate water leakage and other advantages, and in the assembly building exhibition area (S6 Hall D01 booth) debut! The Huida bathroom debut continued the theme of "wisdom and beauty". The Huida bathroom continues the theme of "intelligent, customized, healthy" as the direction of the exhibition, the construction industry to convey a new experience of the exhibition. Exhibition period, Huida bathroom vice president Yang Chun, Fang Shuihua invited and the Ministry of Housing and Construction, Development and Reform Commission and other government department leaders, as well as well-known experts, entrepreneurs, etc. attended the opening ceremony.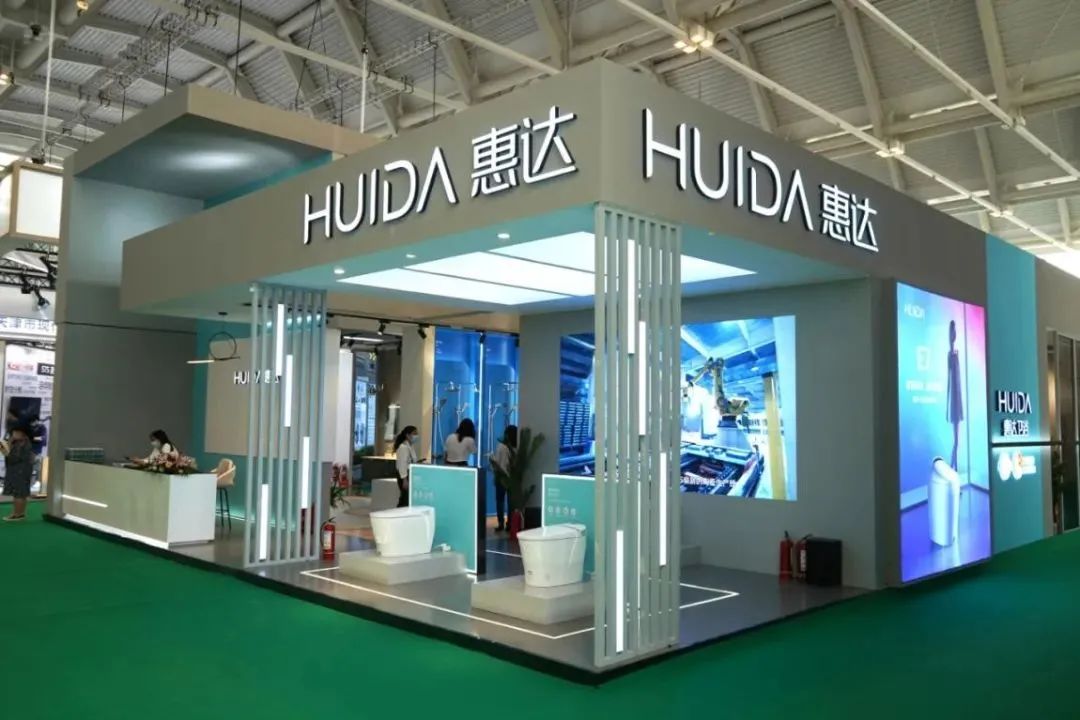 Sun-Coo Bathroom Carried Out Hubei Mid-Year Sprint Kick-Off Meeting
Recently, Sun-Coo bathroom carried out a special launch meeting in Hubei, Sun-Coo bathroom vice president Yang Yuzhang attended and delivered a speech. Yang Yuzhang has been responsible for the production of products, strict quality control, and rarely attended public events. This time he personally present, it is clear that the Sun-Coo bathroom headquarters attach importance to the Hubei market. In addition, Sun-Coo Intelligent Division sent two professionals, Zhu Zhipu, the intelligent toilet manager, and Luo Minhua, the intelligent drying rack manager. With their own industry experience and the characteristics of Sun-Coo intelligent products, they imparted knowledge to the guests on site. At the same time with a new product released, explosive products recommended. There will be more unexpected offers to help Sun-Coo's performance take off in the second half of the year.
Swell Of China And Guizhou Xibai Signed A Strategic Cooperation Agreement
Recently, Swell laid the lightbox advertisements of toll stations at the entrances and exits of Kaili, Kaili East, Duyun East, Tongren South, Liupanshui and Xinyi East expressways in Guizhou, covering a total of 61 lightboxes at 6 entrances and exits. Those who have been in Guizhou recently can find them if they pay attention to them. It is believed that this advertising, together with Swell's own high-quality products and services, will win more recognition and choices from the local people. This time, Swell and Xibai became strategic partners and jointly placed advertisements in Guiyang North Station. In the future, they will be able to show their ambitions in Guizhou, join forces to serve the people of Guizhou, and focus on building healthy and comfortable homes.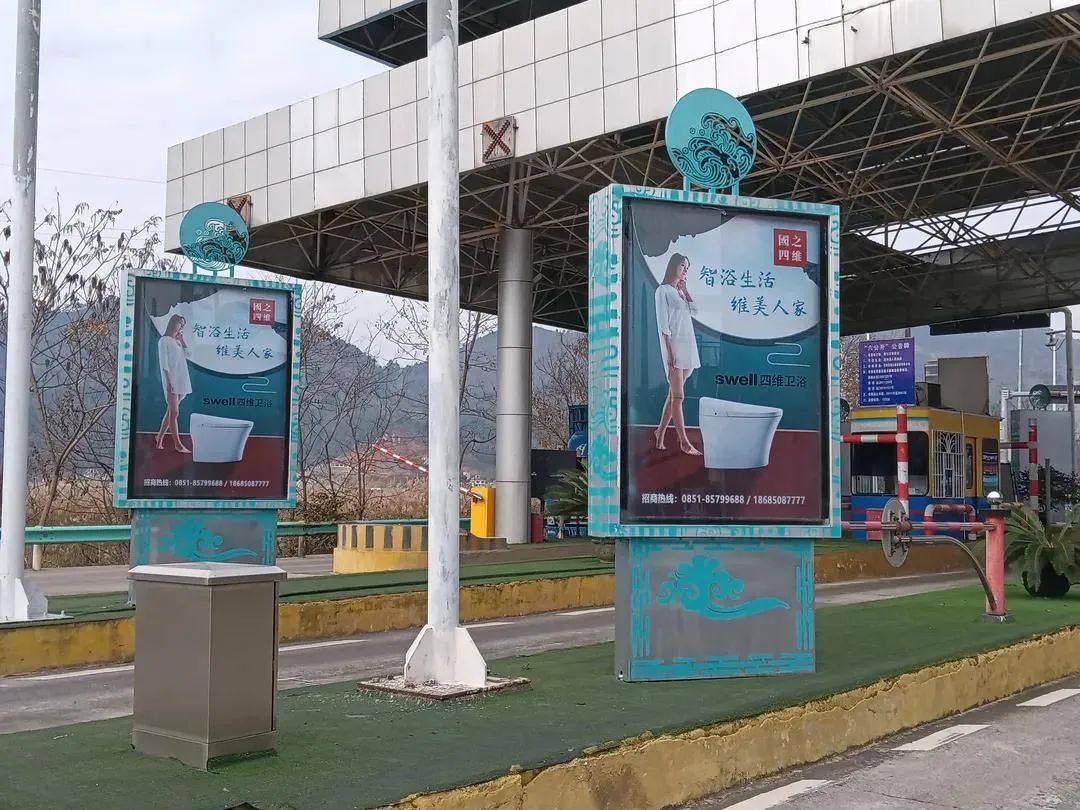 Orans Built The First Digital Bathroom Flexible Production Line In Taizhou
Orans has built the first flexible production line of digital sanitary ware in Taizhou, which will be put into operation soon. A 12-meter by 2-meter curved screen and two rows of curved workstations are available for 24 staff members to monitor the operation at all times. A curved air corridor builds up the interest in shaped space. A transparent slide traverses from the second floor to the first floor, all of which illustrates fashion, youth and vitality. After digital transformation, Orans has broken down the previous shower and bathroom cabinets into hundreds of standard parts. Customers can freely assemble and combine them according to their preferences, and then combine them with dimensional design to create a unique product full of personalization.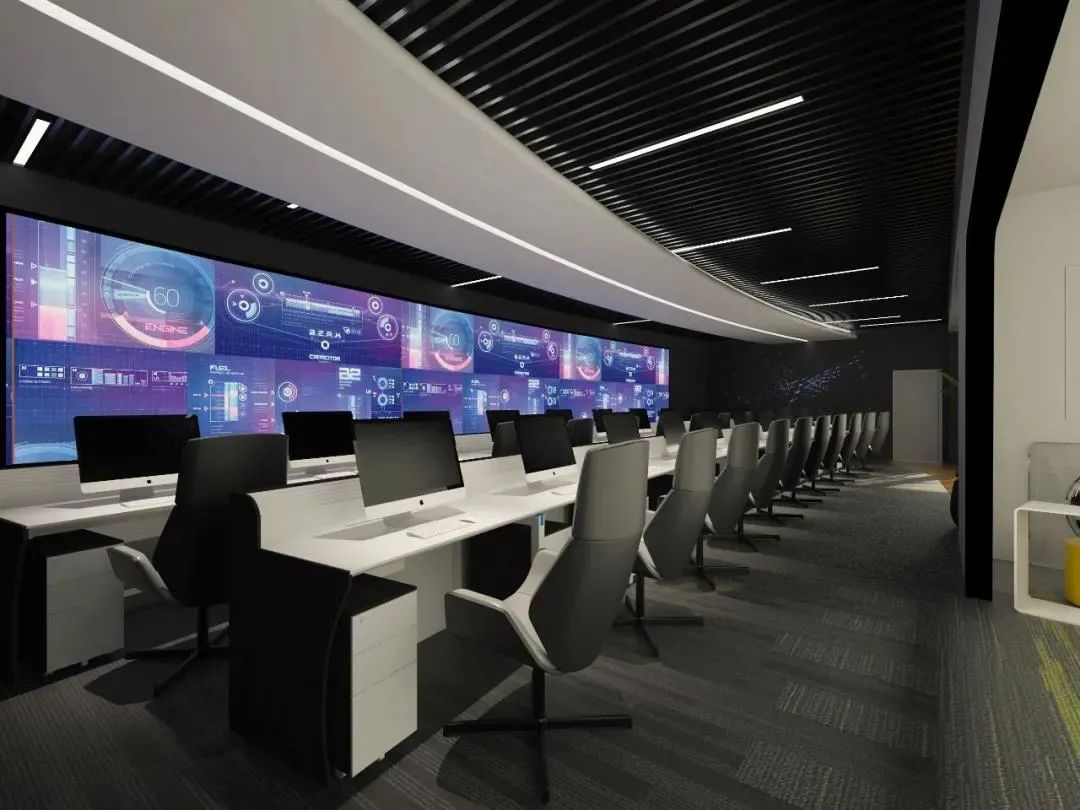 Morgan Chase Entered Lumber Industry, Acquired Giant Campbell Global
On June 21, J.P. Morgan Asset Management announced the acquisition of timber investment giant Campbell Global, a Portland-based company that manages 1.7 million acres of forests worldwide and has $5.3 billion in assets. The deal will make JPMorgan Chase a significant beneficiary of global forest resources, including those located in 15 U.S. states, New Zealand, Australia and Chile. According to the announcement, all employees will be retained and Campbell Global will remain headquartered in Portland. The transaction is expected to close in the third quarter.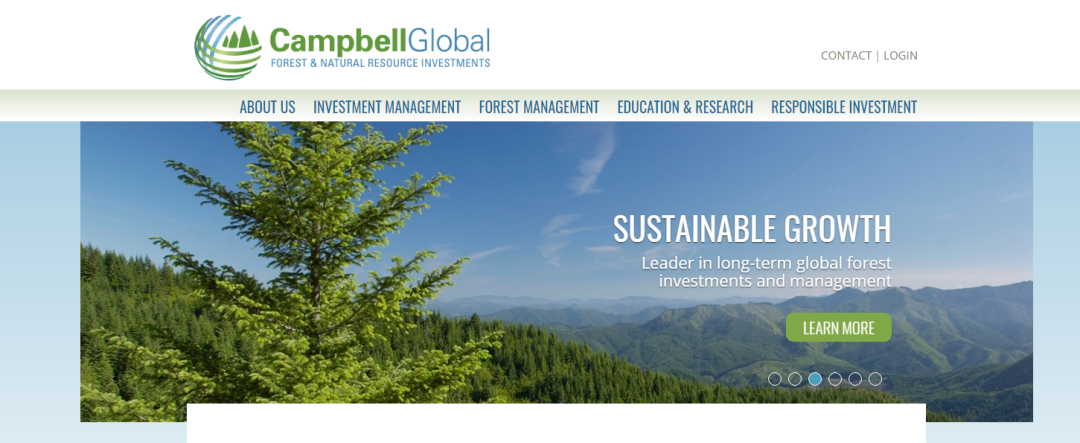 Hettich Acquired Lift Table Maker Actiforce
On June 24, Hettich announced the acquisition of lift table manufacturer Actiforce to complement its existing product line, which will be operated independently as a subsidiary.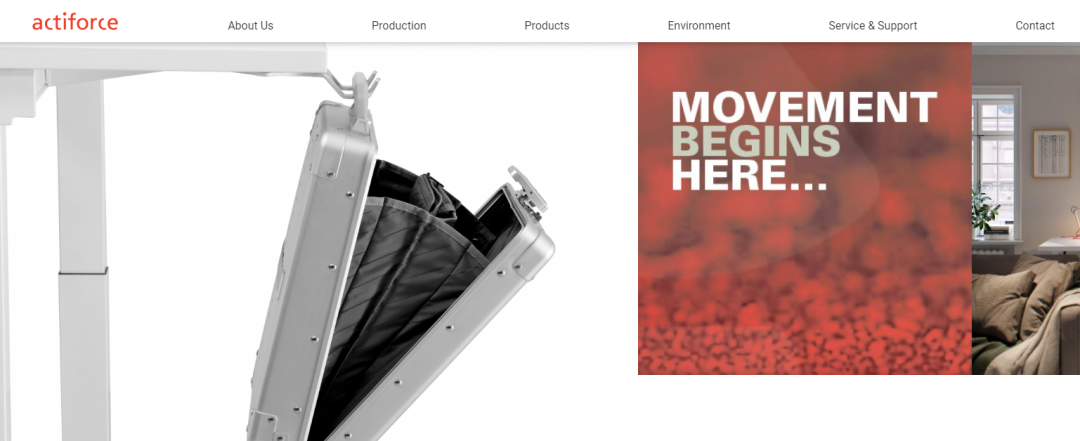 1847 Goedeker Acquired Appliances Connection, the Largest U.S. Online Retailer of Home Appliances
1847 Goedeker Inc., the largest pure-play online retailer of home appliances in the United States, announced the completion of its acquisition of Appliances Connection. The completion of the Appliances Connection acquisition accelerates the realization of Goedekers' long-term vision to build a $1 billion business that will change the way Americans buy appliances.
HDI, A Large North American Distributor Of Building Products, Acquired Novo Building Products
Hardwoods Distribution Inc. (HDI), a major North American distributor of building products, has acquired Novo Building Products from Blue Wolf Capital Partners, HDI's third major acquisition in two years. Building Products, headquartered in Zeeland, Michigan, is a manufacturer and distributor of moldings, wood products, stair components and other specialty building products. HDI is one of the largest distributors of construction-grade building products in North America. It caters to the residential, remodeling, and commercial construction industries.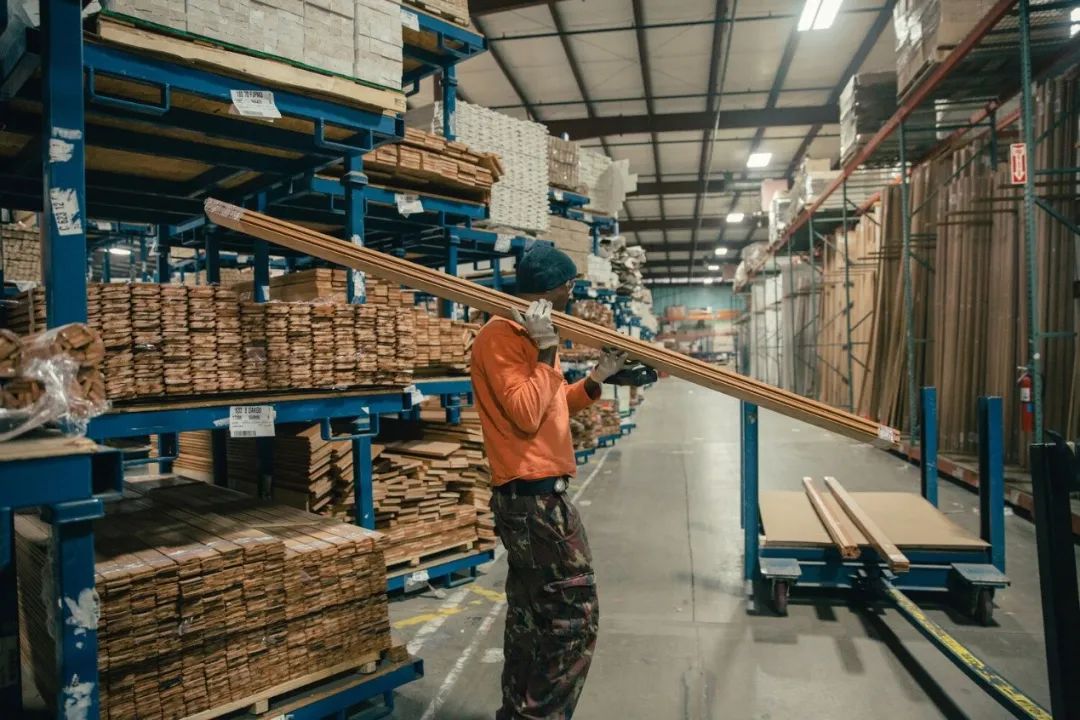 Canadian Home Software Design Company 2020 Technologies Acquired by Private Equity
2020 Technologies, a Canadian home software design company, has been acquired by Genstar Capital, a San Francisco-based private equity firm. 2020 Technologies is a decorating cloud software for interior design, space planning and furniture manufacturing. The company has over 50,000 customers worldwide. It is similar to China's 3D Home and Kukaku.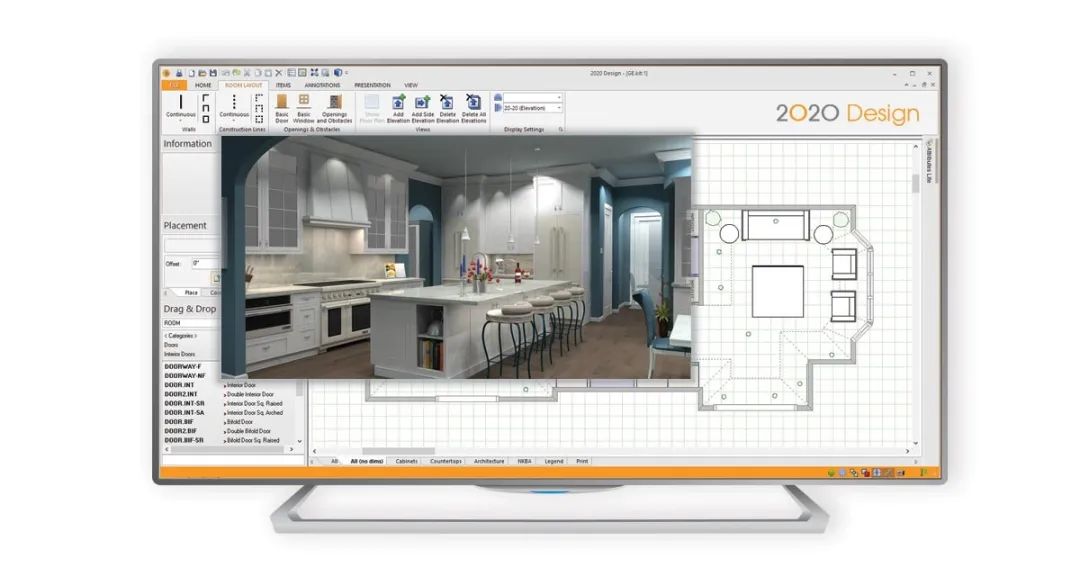 America Energy Corp. Signed Letter of Intent to Acquire Third Bench Holdings
On June 23, America Energy Corp. announced the signing of a binding letter of intent to acquire Third Bench Holdings, a leader in the kitchen and bathroom countertop industry. Management believes this acquisition will increase NECA's cash flow. THIRD BENCH Holdings, a North American Third Bench had revenues of more than $18.8 million in 2020. To date, the business has a run rate of over $24 million and is cash flow positive.
– On June 22, Diou Homes had 1 block trade with a total of 681,000 shares traded. It was traded for $9,486,300 with a price of $13.93. The closing price of the day was $15.56, up 0.65%, with a turnover of $36,255,200. The bulk transaction amount accounted for 26.17% of the day's turnover, with a discount of 10.48%.
– Oppein Home Home held the fifteenth meeting of the third session of the Board of Directors on June 22, 2021 by means of on-site combined with communication voting. The Board decided to exercise the right of early redemption of the Oppein Convertible Bonds by passing the Resolution on Early Redemption of Oppein Convertible Bonds. They redeemed all the "Oppein Convertible Bonds" registered on the redemption registration date.
– At the recent General Meeting of Shareholders, Sofia proposed to adopt an end-of-life system for distributors in 2021. The end-of-life elimination rate is clearly defined at 6%-8%, aiming to promote the elimination of the best and the worst dealers. According to the first quarter of 2021 financial report data, Sofia cabinet, wood doors and other dealers have a total of about 2,751. According to the 6% elimination rate, there are about hundreds of dealers out.
– R&T: Based on the total existing share capital of 418,329,000 shares of the company, RMB1.5 cash (including tax) will be distributed to all shareholders for every 10 shares.
– Recently, Wal-Mart's Sam's Club announced its entry into the home improvement industry. They plan to launch Sam's club Home Install Experts by Service Finance service.
– British bathroom brand VICTORIAN PLUMBING went public, raising £850 million.
– Ying Sanitary Ware fights against counterfeiting. 400 sets of counterfeit products were seized on site in "Fu Zhong Industrial Zone, Guxiang Town, Chaoan District", Chaozhou City.
– Wenzhou Qiyi Surface Treatment Co., Ltd. implemented a technical transformation project with an annual output of 6 million pieces of sanitary ware.
– Jingdong 618, 72 hours of extremely rapid replacement of new sanitary ware package turnover increased 6 times year-on-year.
– Muse sprinted to IPO, and Che Jianxing, Wang Linpeng and Yao Liangsong all invested.
– Evergrande Group transferred 8% shares of its home business Hengteng Network for 3.7 billion.
– House of Juran Chairman Wang Linpeng himself will increase his holdings of the company's shares by a combined amount of no less than RMB 10 million.
– Hunan Lianyuan City Xincheng Kitchen and Bathroom Store, Lianyuan City Home Beauty Trading Co., Ltd. and Lianyuan Fuzhuo Building Materials Co., Ltd. were seized according to the law because the fire fighting facilities were blocked.
– French cabinet brand Simi officially entered the custom home, planning to be the NO.1 imported brand within three years.
– Yuhua Wood, the largest solid wood multi-layer flooring company in China, intends to hit the market.
– Vanke welcomes organizational structure and personnel adjustment again: five regions split up, Liu Xiao returns to Vanke headquarters.
– Poly real estate investment reached 395 billion yuan this year, up 17.9% year-on-year.
– Foshan, Guangdong: January-May ceramic product exports 10.7 billion, up 80.4%.
– Central units to purchase more than 200 million yuan of furniture products in the third quarter.
– Gujia: senior managers Ouafei intends to increase their holdings by 30-60 million yuan within 6 months.
– From January to June this year, Suning home appliance 3C home life specialty stores opened 14 new stores and closed 213 stores.
– China's smart home device market shipped 46.99 million units in the first quarter of 2021, up 27.7% year-on-year.
– U.S. home furnishings and furniture retail sales of $12.1 billion in May, up 64.7% year-over-year
– Red Star Macalline forced merchants to "choose one or the other", or not from the "blocking order".
– Kinlong's subsidiary got approval for $10 million project environmental assessment.
– China's refined copper output in May was 866,000 tons, up 10.2% year on year.