French THG Sells 75 Persent Of Its Shares To Chinese Sanitary Ware Companies
According to French media recently, the well-known French sanitary ware brand THG-Paris (hereinafter referred to as THG) is selling 75% of its shares to a Chinese sanitary ware company, but the two parties have not yet officially announced it. THG said that the Chinese market currently accounts for 5%-10% of the brand's sales, and hopes to sell its shares to accelerate its development in the Chinese market.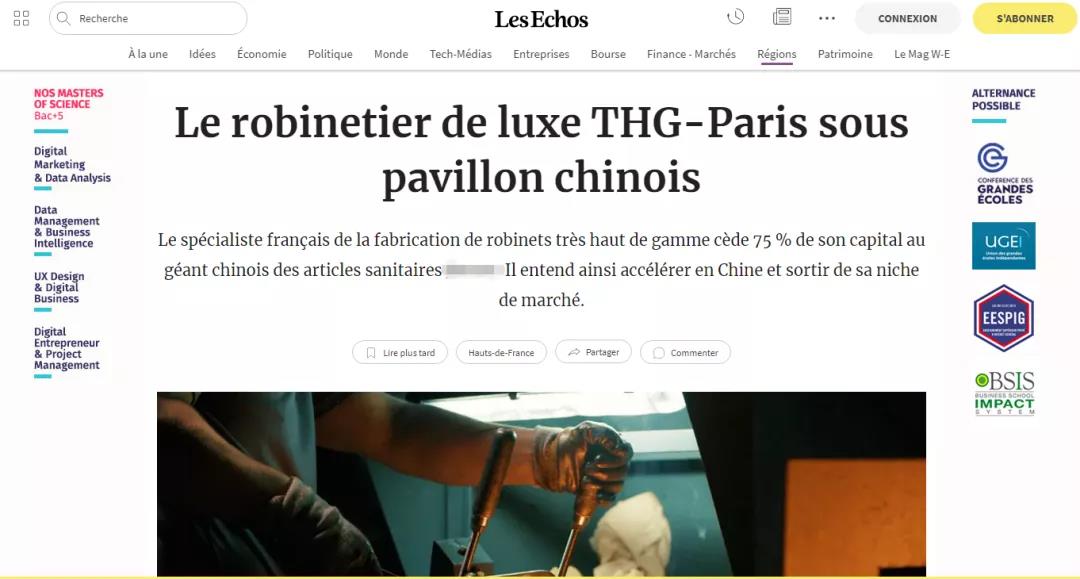 THG sold 75% of its shares to a Chinese sanitary ware company,
Started negotiations two years ago
According to French media "Les Echos" (Les Echos), the French-based family bathroom company THG is selling 75% of its shares to a Chinese company. THG managing director David Bonnelle said that the Chinese market currently accounts for 5%-10% of the brand's sales, but entering the Chinese market has become more complicated and expensive in recent years, especially for THG, which specifically targets five-star hotels and high-end groups. This is especially true for brands. THG's move aims to increase sales in the Chinese market with the help of its partners' thousands of showrooms and stores in China.
David Bonnelle said that THG is known for supplying high-end hotels such as Crillon in Paris, Burj al-Arab in Dubai or Trump Taj Mahal in Las Vegas. The brand has been trying to expand its products to more accessible areas in recent years. But David Bonnelle also pointed out that such diversified development requires the company to get rid of the manual production model and adopt more industrial models. He frankly said that this is for those who do not have external partners and have annual sales of 40 million euros (about 311 million yuan). It seems impractical for small and medium-sized companies. For this reason, the company has been seeking solutions for the past five years, until it began negotiations with Chinese companies in 2019.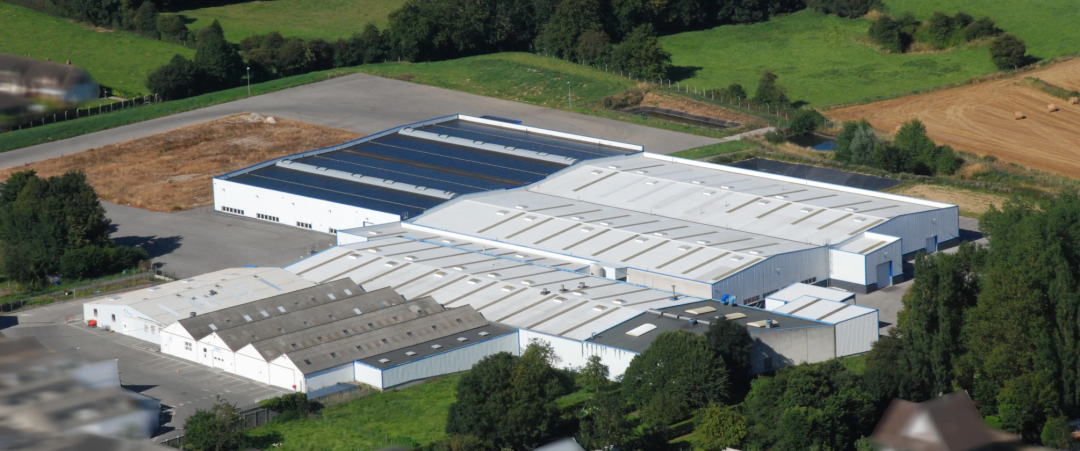 "Chanel in the bathroom industry" accelerates its deployment in the Chinese market
According to THG's official website, the company's predecessor was Robinetterie de la Poste, established in 1956, and its co-founders include André Tétard, Julien Haudiquez and Alexandre Grisoni. A few years later, the company moved to a new office location and changed its name to THG.
THG is known as the "Chanel of Sanitary Ware" in the industry, and was once named "Living Cultural Heritage Enterprise" (EPV) by the French Ministry of Economy, Finance and Industry. THG has been committed to the manufacture of faucets, hardware accessories and bathroom products for many years. Its faucets are well-known in the industry. In recent years, the company has also begun to produce ceramic products such as basins.
At present, THG's business has spread to 65 countries and regions around the world, and exports account for 80% of total sales. In the past 20 years, it has successively set up flagship showrooms in famous cities such as London, Paris, New York and Dubai. In 2011, THG established THG Asia-Pacific branch in Shanghai and officially entered the Chinese market. At present, its largest exhibition hall in China is located in Shanghai Xiyingmen International Building Materials Brand Center. As a well-known company with a high reputation in the leading design industry, THG said that the sale of equity is critical to the company's development and will provide THG with new market opportunities.
If you are looking for more faucet, please feel free to contact us
Email:info@viga.cc
Website:www.viga.cc