Install A Classic Rv Lavatory Faucet With Shower Diverter In Your Bathroom And Buyer's Guide to Purchase Bathroom Faucets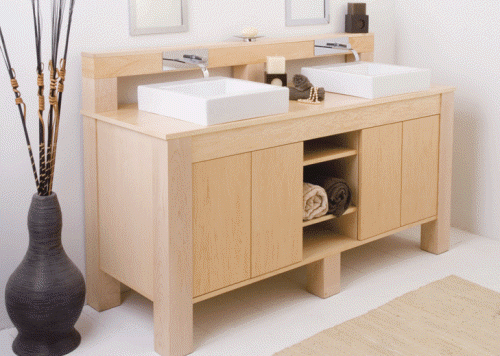 Many people like to install decorative and contrasting bathrooms in their recreational vehicles (RVs). They invest a lot of money in their RVs and enhance their interiors with fancy things. Placing nice modern fixtures in the bathing area is common among RV owners. If you also own an RV and want to enhance the beauty of your bathroom, then consider fixing a classic RV vanity faucet with a shower diverter.
Choosing a classic RV faucet
There are a variety of lavatory faucets on the market from which you can choose to make your bathroom more dynamic. Choosing a lavatory faucet with shower diverter not only makes the bathroom more attractive, but also adds functionality to the bathing area.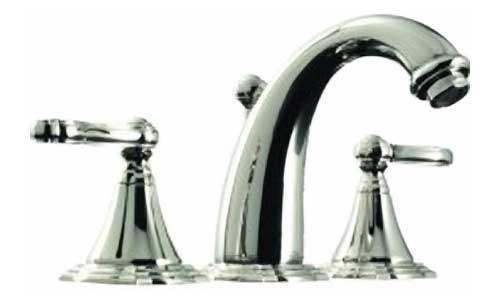 Vintage bathroom faucets not only enhance the look of your bathroom but also change the mood when you take a shower. In addition, it is fashionable to take classic and vintage items and this trend is likely not going to go away.
Your requirements
The shower faucet is arguably the most striking feature in your bathroom. This plumbing fixture brings clean water into your home, so it's paramount and gives you the opportunity to show off your taste.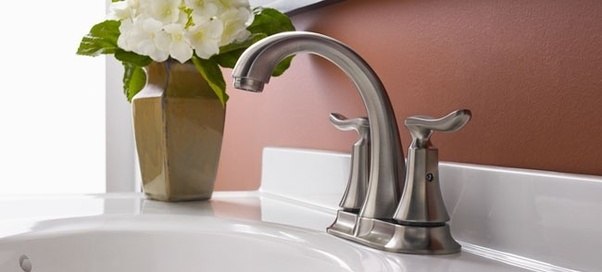 It's also not a bad idea to redesign your bathroom and make way with your current shower faucet by installing a classic RV shower diverter, as the diverter's outlet will give you the option to install a handheld shower. This is an added advantage – especially if you have children in the house. It will allow them to enjoy their bath more. A handheld shower will allow you to easily redirect the water flow to a specific area.
Choosing the right diverter
If you are just willing to replace your shower faucet with a diverter, then look for a product that is similar in style, as choosing a completely different product will make it look out of place. On the other hand, if you have plans to remodel your RV's bathroom, choose a stylish product like a lavatory faucet with a shower diverter.
In addition, if the diverter is a completely different size or style than the previous one, it may also result in a change in plumbing. In other words, a diverter with a similar style will be able to easily match the existing plumbing.
Bottom Line
A classic RV bathroom faucet with shower diverter will be very effective in enhancing the decorative aesthetics of your RV and is also very easy to use.
Buyer's Guide. What You Should Know When Buying A Bathroom Sink Faucet
We live in interesting times. So interesting that we only have to think about what we want or need and get all the relevant information at the click of a few buttons. Having a smartphone is like having a personal salesman that you can consult at any point in time. You wish, browse hundreds of products and make a decision! That's your wish. Perhaps some purchases require some exploration before making a final decision, and bathroom sink faucets are definitely one of them.
In this guide, we will discuss some of the key points that you must keep in mind when purchasing a bathroom sink faucet.
Types of Installation
The first thing to make sure of when purchasing a bathroom sink faucet is that the faucet you choose is compatible with your existing sink or basin. In fact, there are several types of bathroom sink faucets, and not all faucet types will work with all sinks. The standard drilling options are single hole, center mount and wide format. It is important to choose the right type of installation so that you can use your space as easily as possible, especially if you plan to install a new faucet over an existing sink.
Installation styles
You can find a variety of faucet styles – from the classic single-handle faucet to the traditional bridge faucet, and everything in between.
– Bridge style. If your current bathroom design requires a combination of the latest technology and classic style, bridge faucets may be the right choice for you. They work quite well with undercounter sinks.
– Center-mounted. If you have a basin with three holes and handles that are 4 inches apart, then a center-mount faucet should be your choice. These faucets combine the spout and handle in one base unit.
– Single Handle. As the name implies, a single handle is a bathroom faucet that has only one handle. Single handles control water temperature and pressure and are mostly recommended for sinks with one hole. If there are additional holes in the sink and you still want to use a single handle faucet, then use a mounting plate to cover the additional holes.
– Wall Mounted. Wall-mounted bathroom sink faucets attach to the wall and extend above the sink. With their clean, modern and utilitarian appeal, these faucets are one of the most desirable options in modern bathroom design. Wall-mounted faucets require a separate wall-mounted valve and drain for installation.
Check the water line
Make sure the bathroom sink faucet you choose to purchase is compatible with the water supply line. Before shopping, look under the sink and make a note of the size of the existing plumbing and shutoff valve. It's usually a good idea to choose a faucet that comes with a 3/8-inch flexible line.
Know the finishes
Make a note of the finishes you already have or want to incorporate into your new bathroom design. The bathroom sink faucet you choose should match the finish of your sink accessories. Neutral colors such as chrome, nickel and stainless steel look great in all modern bathroom designs. Shiny chrome is the most popular bathroom finish. Options include
Black
Brass (antiqued or polished)
Chrome (matte, brushed or polished)
Gold
Nickel
Stainless Steel
Don't Be Fooled By Cheaper Alternatives
We want you to have the best faucet possible. When buying online, there will be many sellers claiming to sell genuine products at a low price. Products sold on the market and in online big box stores may look the same as the ones you find in our official stores. You might even think that getting a bargain on a great fixture is the best thing that could happen to you in a long time, but the truth is that these cheap fixtures are made with low-quality, substandard parts, which will only cost you a lot of money in the long run in repairs and maintenance.
One quick tip. Remember, what lasts will cost you less in the long run. Don't just focus on your money and not on other people's. Save yourself time and effort later by investing in real, quality bathroom sink faucets.
Finding the Right Bathroom Sink Faucet

Different bathroom sink faucet designs, styles, finishes and features allow you to personalize your space. Keep all of the tips mentioned above in mind as you explore your options so you can find the best faucet for your next bathroom renovation project. Choosing the right bathroom faucet will give you a lifetime of satisfaction and worry-free use.
The Perfect Antique Bathtub Faucet
A house without English bathtub faucets is hard to imagine . Well, just like our bedroom is an important part of our life, the bathroom is also an equally important place. It is part of our daily life so we spend a lot of time in the bathroom. Therefore, it is equally important that we spend quality to make our perfect bathroom design. One of the most innovative ways to add to your style bathroom is by fixing designer brass basin taps UK. Shower faucets should complement their vintage antique, antique, or clawfoot bathtubs. However, with the number of new designs and patterns of modern bathtub carvings that are entering the industry, antique and still not losing the charm of traditional bathtubs.
These wall-mounted waterfall faucets have emerged as stunning accessories that continue to capture the attention of almost everyone. One of the oldest methods may be the claw foot bath, dating back to early Greek and Roman times. Ah , buying a toilet fixture is a lot like buying other home requirements, all of which are about how comfortable and happy you feel with your own home, bathroom and other parts of your house. Therefore, it is very important that you take some time to decide on your best bathroom faucet bathroom. If you search for similar products, you can also choose Pull Out Kitchen Faucet UK Parts.