Jomoo, Huida, Arrow, Kohler, Dornbracht, Joyou, Panasia, PHILIPS, Sopia, Red Star Macalline, Jingdong, Supor Released Important News
Kitchen And Bathroom Industry Mainstream Media Kitchen And Bathroom Information 
Jomoo Lin Xiaofa was awarded "National Excellent Party Worker" by the Central Committee of the Communist Party of China
On June 28th, Lin Hsiao-fa, Secretary of the Party Committee and Chairman of Jomoo Group, was awarded the honorary title of "National Outstanding Party Worker" by the Central Committee of the Communist Party of China. As the secretary of the Party Committee of Jomoo, an excellent private enterprise in Fujian Province, Lin Xiaofa has actively implemented the working mechanism of integrating the Party building work into the company's governance, and carried out a series of Party building work around the goal of "advanced Party Committee, excellent Party members, development of the enterprise and benefits for employees". He led all party members to "pioneer and create achievements". The brand value jumped by 10 billion in one year. This year, the value of 50.578 billion yuan again among the "China's top 500". Jomoo has been the first in the industry for 10 consecutive years, firmly in the "first in China," the "world's fourth".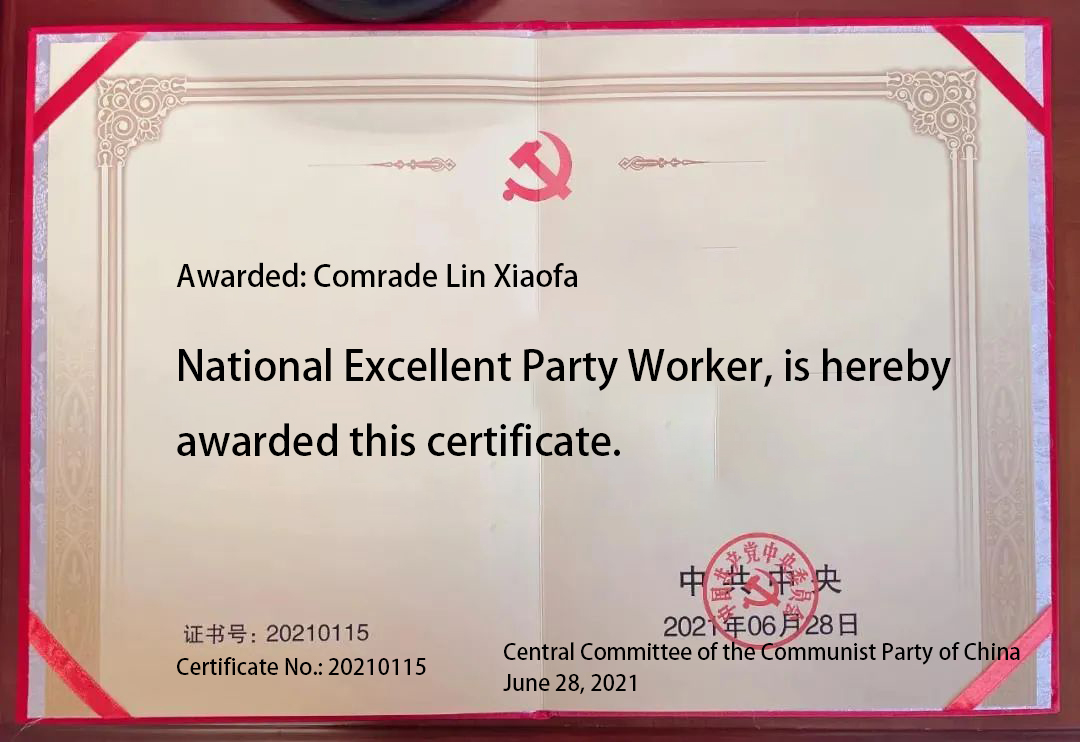 Huida bathroom Wang Yanqing won the "Hebei Province excellent communist party member" title
On July 1, Huida Sanitary Ware Co., Ltd. Secretary of the Party Committee, President Wang Yanqing, won the honorary title of "Excellent Communist Party Member of Hebei Province". Wang Yanqing uphold the "innovation, pragmatic, dedication, striving for first" Huida spirit of practical work, for decades as a day to lead the enterprise to forge ahead. From 1993 to enter Huida, he took over the post of President in 2008 during the global economic crisis. He is an excellent entrepreneur with a unique forward-looking wisdom and innovative drive, leading Huida bathroom in the market economy tide. Huida became the first Shanghai A-share main board successfully listed comprehensive sanitary ware enterprises.
Hangzhou Arrow home experience center was grandly opened
Recently, Hangzhou Arrow home experience center grand opening. The size of 1700 square meters of the new showroom "blooms" in Hangzhou with a new fashionable, trendy and gorgeous posture. The showroom of Hangzhou Arrow Home Experience Center is planned in three sections, gathering the latest and most fashionable products of Arrow sanitary ware, tiles and whole house customization, and completely planning the shopping line of home materials and products. The overall layout shows high-end products, technology, humanistic sense at the same time, but also realized that customers enjoy a "one-stop shopping experience" when shopping.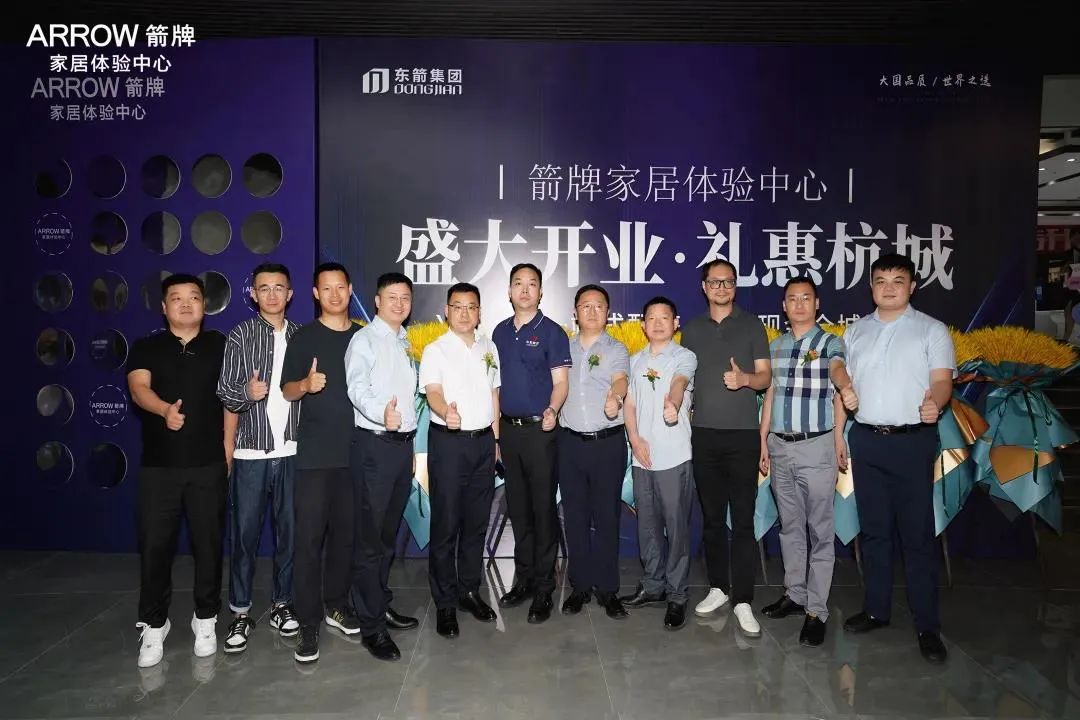 Kohler launched the new Moxie " Musical Magic Rain" shower, unlock the bath " fun "
Recently, KOHLER launched the new Kohler Moxie music magic rain shower, the world's leading speaker brand harman/kardon specially designed wireless Bluetooth speakers into it. The Kohler Moxie is a new sensory experience in the bathroom with its unique details and design. The Kohler Moxie has won awards in the 2021 International Red Dot and Germany iF International Design Awards, creating an immersive private "bath" music space and bringing a wonderfully diverse intelligent lifestyle.
Joyou Kitchen and Bath high-end intelligent industrial park officially launched
The morning of June 29, Joyou Industrial Park as a key investment project in Daejeon County – Sanming Yinglun ceramic project, in Sanming Daejeon County Jingkou Industrial Park held a grand launch ceremony. It is reported, Yinglun ceramic project covers an area of 237.03 acres, with a total planned investment of 1.579 billion yuan. After completion is expected to annual output of 2 million pieces of sanitary ceramics / year. The project will be carried out in four phases, with an investment of RMB 220 million in the first phase. The plan is expected to achieve completion in February 2022. Sanming Yinglun ceramic project is an important part of realizing Joyou's future strategy and another milestone in Joyou Kitchen & Sanitary's development history.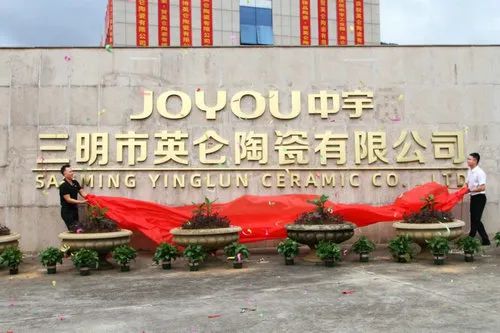 Panasia sanitary ware to be A-share IPO, the first in the world in row of rod exports
On June 28, the official website of the Securities Regulatory Commission released the pre-disclosure prospectus (filing draft) of Hangzhou Panasia Sanitary Ware Co. The initial public offering of shares is about 31,266,700 shares, accounting for 25% of the total number of shares of the company after the issuance. The underwriter of the public offering of shares is Guoxin Securities Co. According to Panasia, its main business is the research and development, production and sales of kitchen and bathroom household products, and its main products include bathroom accessories such as drain rods, faucets, elbows and hoses, as well as kitchen cabinets, bathroom cabinets and other kitchen and bathroom furniture products.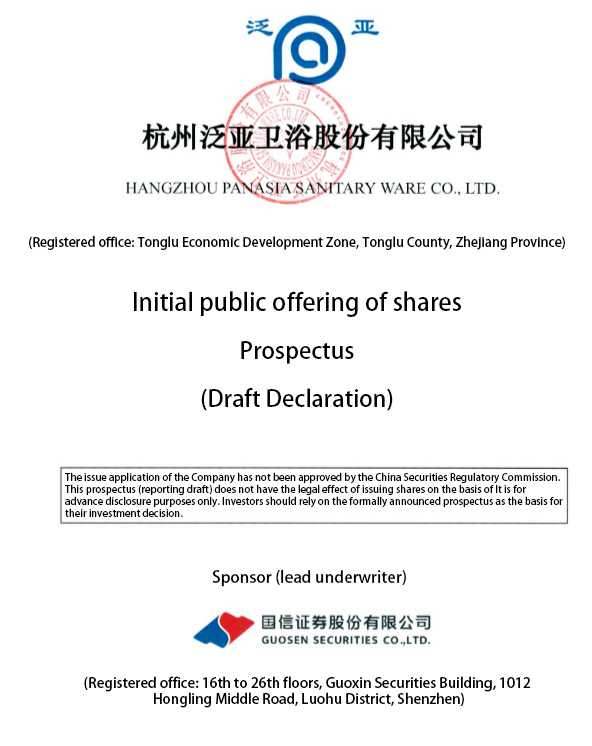 Dornbracht France appointed new marketing director
After several months of vacancy, the new marketing director of Dornbracht France is officially launched. The new director, David Da Silva, 39 years old, worked for the Eczacibasi Group. He was previously regional manager for the Southwest at Villeroy & Boch Carrelage and also joined Polish sanitaryware manufacturer Marmite.
Philips Water Health spent 1 billion to build intelligent home appliance manufacturing base project
On June 28, Foshan City, the second quarter of 2021 major projects focused on the start of activities held in Shunde District PHILIPS water health intelligent home appliance manufacturing base project site. It is reported that the PHILIPS Water Health Intelligent Home Appliance Smart Manufacturing Base Project is located in Shunde Area, Sanlong Bay, Foshan City, with a total investment of 1.02 billion yuan. They will create a digital production line, and increase a series of intelligent products with AIoT, automation, miniaturization and other characteristics of R & D investment. The project is expected to be completed and put into operation in 2024. They will produce water purification equipment, hot water equipment, smart toilets, smart massage instruments, self-cleaning floor scrubbers, integrated floor sweepers and other products.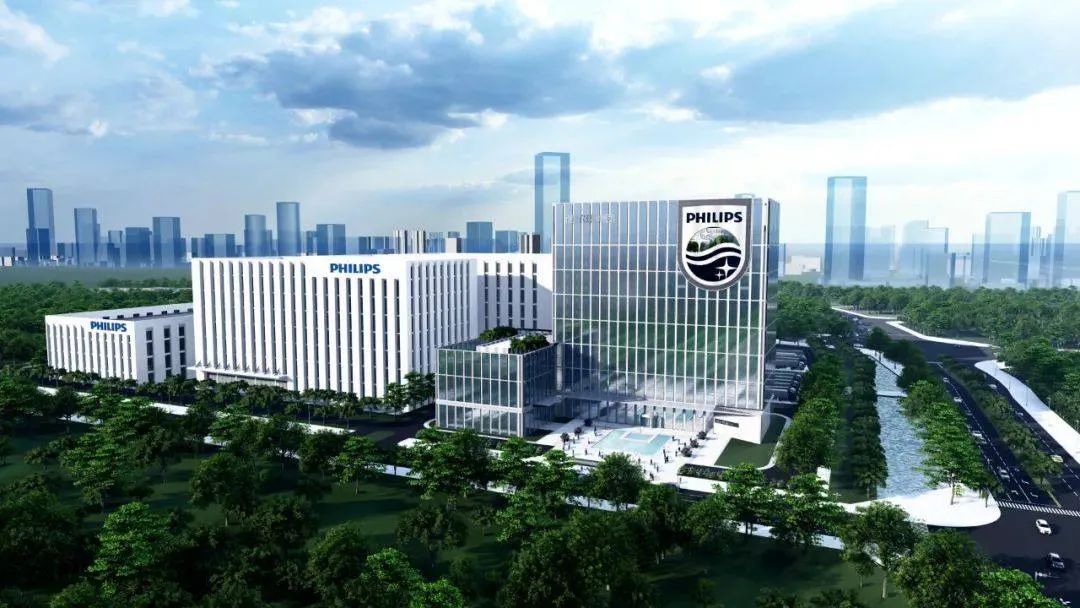 Sopia joined hands with Dr. Dingxiang to open the cooperation mode of "Customized Home + Health Science IP".
Recently, Sopia joined hands with Dr. Ding Xiang, a popular health service brand in the field of pan-health, to start the cooperation model of "Customized Home + Health Science IP". Sopia uses "Dr. Ding Xiang's approval" to empower its products and build an effective communication bridge between brands and consumers. Sopia hopes to help consumers choose green home products more scientifically and have a healthier and safer home life through more professional and rigorous health knowledge. This strong combination is not only another upgrade iteration of Sopia in the field of environmental protection, but also a strong recognition of Sopia's environmental protection strength by the authority.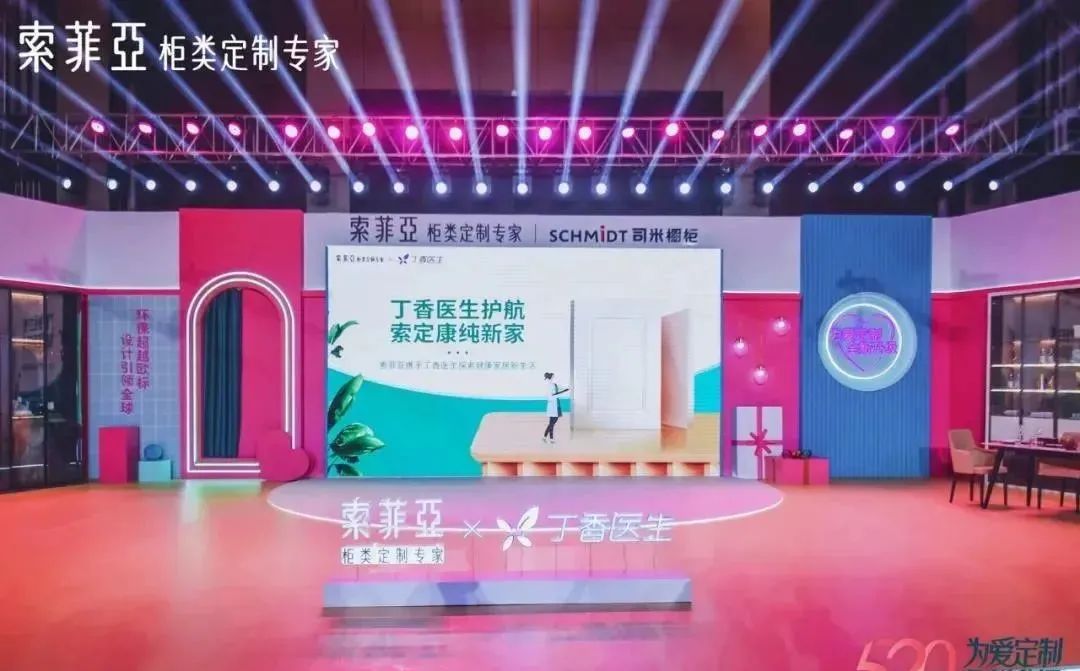 Red Star Macalline becomes the exclusive design strategy partner of Dunhuang Research Institute
Recently, Dunhuang Research Institute and Red Star Macalline officially reached a strategic cooperation agreement, in which the two parties will work together to help protect the Dunhuang Caves with design. This is another upgrade to the partnership since 2018. The first big move in this upgraded cooperation between Dunhuang Academy and Red Star Macalline is to issue a global design call. It uses the M+ China High-End Interior Design Competition 2021 as a platform to launch a comprehensive public space renovation project for the Mogao Grottoes in Dunhuang. The renovation will range from the Mogao Grottoes' "dining room" to the Mogao Grottoes' "bathroom area" to the Mogao Grottoes' "public living room. It will be the largest renovation project in China today, with the most space, the most influence, and the highest cultural value.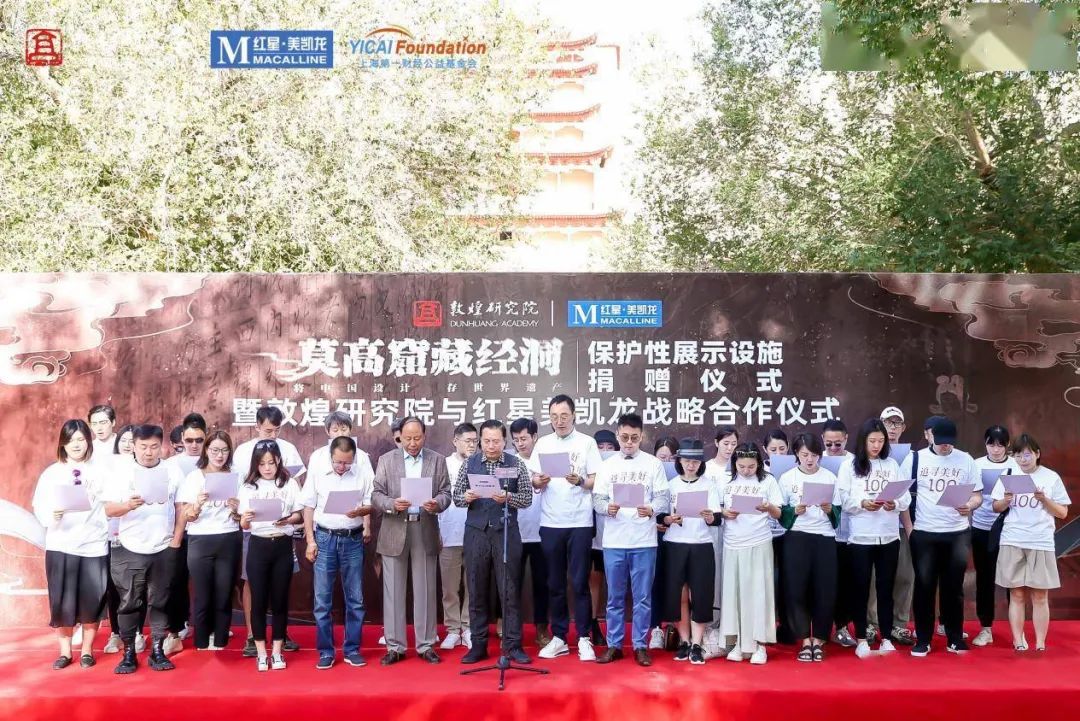 Jingdong invested $530 million in custom home furnishing giant Shangpinzhai
On June 25, Shangpin Home Furnishing announced that the shareholder Dachen Department intends to transfer 5.0204% shares to Beijing Jingdong, while the company intends to raise capital of up to 530 million yuan to Beijing Jingdong. After the completion of the transaction, Jingdong will become the third largest shareholder of Shangpinzhujia. They will also actually participate in the governance of Shangpinzhaixiang through their nominated directors. In the future, based on their own advantages, the two parties will start comprehensive strategic cooperation in six business areas, including online traffic attraction and offline store operation, co-built MCN business, BIM whole installation, industrial decoration, home decoration finance, supply chain and logistics.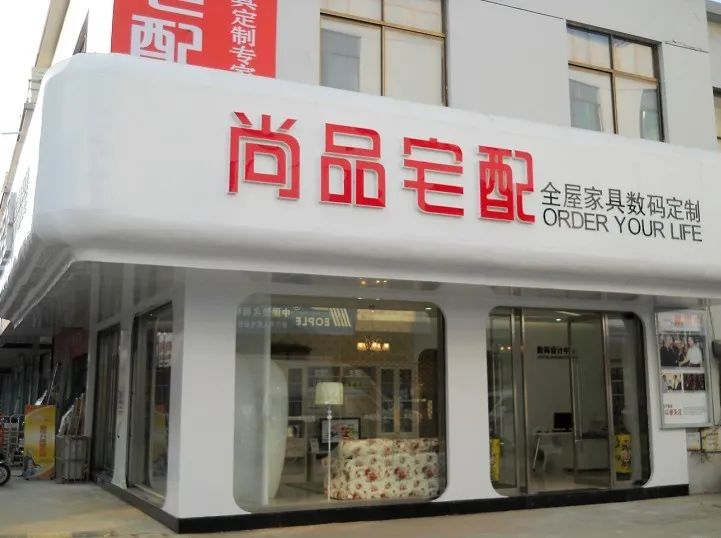 Supor bathroom was frozen 11.7 million properties by the court
China Judgment Instrument Website recently announced that Fujian Uvite E-commerce Co., Ltd. applied to the court for property preservation on April 7, 2021, requesting to preserve the respondent's property of 117,076,000 yuan. After examination, the court concluded that the applicant's application complied with the law. In accordance with the law, it was ruled that the bank deposit of the respondent Supor Bathroom Co., Ltd. was frozen at 117,076,000 Yuan or its equivalent property was seized.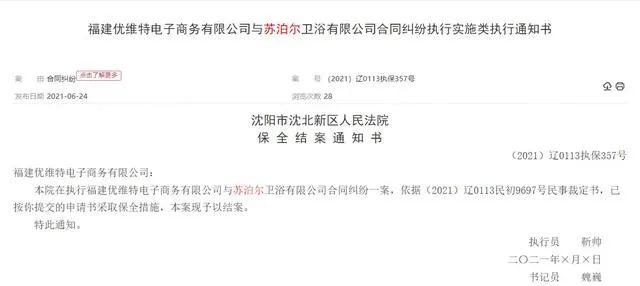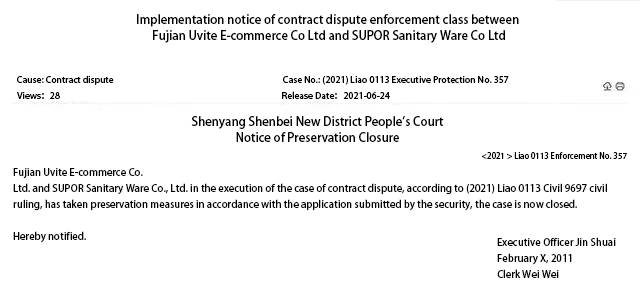 Genstar Capital and TA Associates agreed to merge Compusoft and 2020
Genstar Capital and TA Associates have signed an agreement to merge their portfolio companies, Compusoft and 2020 Technologies. The transaction is expected to close in the second half of 2021, and Compusoft and 2020 Technologies will "merge as equals. Compusoft provides solutions that simplify planning, configuration and visualization to support the sales process in the kitchen, bathroom, furniture and window and door industries. Founded in 1989, the company is headquartered in Sarpsborg, Norway, and serves customers in more than 100 countries. It employs more than 600 people in 18 countries in Europe, Asia and

– General Administration of Market Regulation: Sampling of 96 batches of floor drain products produced by 96 enterprises in 8 provinces (cities), 7 batches of products were found to be unqualified, with a failure rate of 7.3%. Zhuhai Kohler Kitchen and Bathroom Products Co., Ltd., Zhejiang Meituo Intelligent Technology Co., Ltd. and Aironte Kitchen and Bathroom Co., Ltd. and other enterprises on the list.
– Recently, Jinan, Nanchong and other places found a number of businesses selling products that are not marked water efficiency mark, a total fine of more than 170,000 yuan.
– On June 26, Haier Jiya Hubei region and Red Star Macalline officially signed a strategic cooperation.
– June 28, China Building Sanitary Ceramics Association announced that the proposed Efei Ling Sanitary Technology Group Limited to apply for the "China Building Sanitary Ceramics Industry Bathtub Research and Development Center" approved the establishment.
– Villeroy & Boch raises its forecast for 2021: Group turnover is expected to reach EUR 885 million.
– ASC Engineered Solutions has acquired Trenton Pipe Nipple Co. The subject of the acquisition, Trenton Pipe Nipple Co. manufactures and supplies brass and stainless steel fittings, accessories and pipes. The company's custom manufacturing capabilities will allow ASC Engineered Solutions to handle special customer requirements for certain pipe fittings.
– Munch's Supply has acquired Marks Supply, including its Watermarks division, nine branches, three retail plumbing stores and two distribution centers serving Ontario, Canada.
– Guangzhou issued a subsidy policy for postponed exhibitions, with the maximum subsidy for a single exhibition not exceeding RMB 1 million.
– Dongguan City will give special funding support to the core areas of the furniture industry and other industrial clusters with traditional advantages, up to 20 million.
– Shandong wood products exports reached a record high, up 38.6% in the first five months of this year compared to the same period last year.
– Cooler parent company Qunar Technology sprinted to the U.S. stock, the IPO fundraising will be used to ram home furnishing field business.
– Shenzhen: carbon emission intensity exceeds the standard will be included in the negative list of industry access.
– With a total investment of 800 million yuan, Huamei Lijia laid out the northwest and moved into the space city.
– Three trees: China Evergrande notes receivable overdue 49,119,400 yuan.
– Spiritual deer intelligent home received nearly 10 million strategic investment from Helensburg Holdings, and it is reported that Spiritual deer intelligence has cooperated with more than 10 domestic property giants such as Zhonghai, Greentown and Vanke.
– MANGGA, the former checkroom brand of Park Lane Home, was officially renamed as German Park Lane Customized Wardrobe.