Kitchen And Bathroom Industry Mainstream Media Kitchen And Bathroom Information 
Jomoo is the top sales volume on June 18 for the whole network
On June 18 this year, Jomoo not only sat firmly on the throne of the home improvement bathroom industry sales champion, but also reigned as the No. 1 brand in the home improvement bathroom industry on Tmall & Jingdong platform 6-18 with strength. Jomoo is the first in the home decoration and building materials industry on 6-18, leading the industry with innovation! This year 6-18, Jomoo took "smart laziness" as the theme of communication, with a series of famous paintings lazy ideas joint home bloggers launched "when the famous paintings learn to be lazy" topic, as well as variety star live, to provide young consumers with a lazy and exquisite bathroom lifestyle.The bathroom lifestyle.  This makes the performance and word of mouth to obtain a double harvest.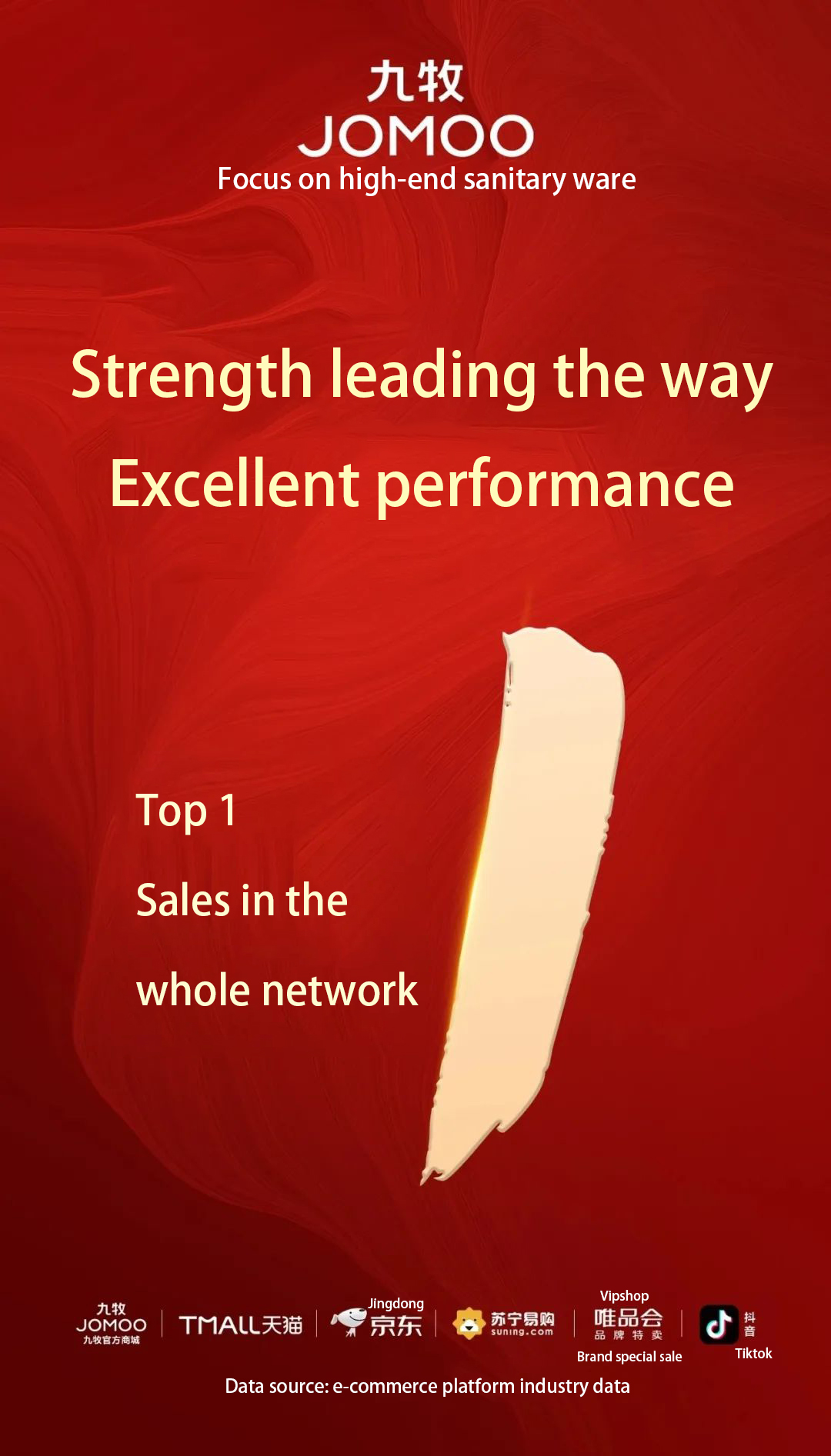 Huida bathroom will appear at the GIB2021 China Building Science Conference
In June 24 to 27, GIB2021 China Building Science Conference and Intelligent Building Expo will be held in the National Convention and Exhibition Center (Tianjin). Huida bathroom will bring the great design and cutting-edge technology products heavy debut in Hall 6, Booth D01. The industry's first aerospace material SMC custom balcony cabinets, HuidaHDE7001T intelligent toilet, bathroom wet and dry separation solutions and other products will be heavily debuted.

Arrow Sanitary launched Beijing Tianjin dual-city promotion and new product launch
Recently, Arrow bathroom Beijing-Tianjin bi-city promotion and new product launch (Beijing station) was held in Juran Home No. 2 Hall. The guests witnessed the exciting moment of Arrow's super new product launch in 2021. In the new product launch session, Han Zelong, sales director of Arrow Sanitary Ware North, introduced in detail the latest Arrow Sanitary Ware products listed in 2021, as well as the high-end intelligent quality of Arrow Sanitary Ware, which made the guests understand the brand mission of "Arrow Home, Life Wisdom" better and join hands with global elite real estate to create a global intelligent home ecosystem.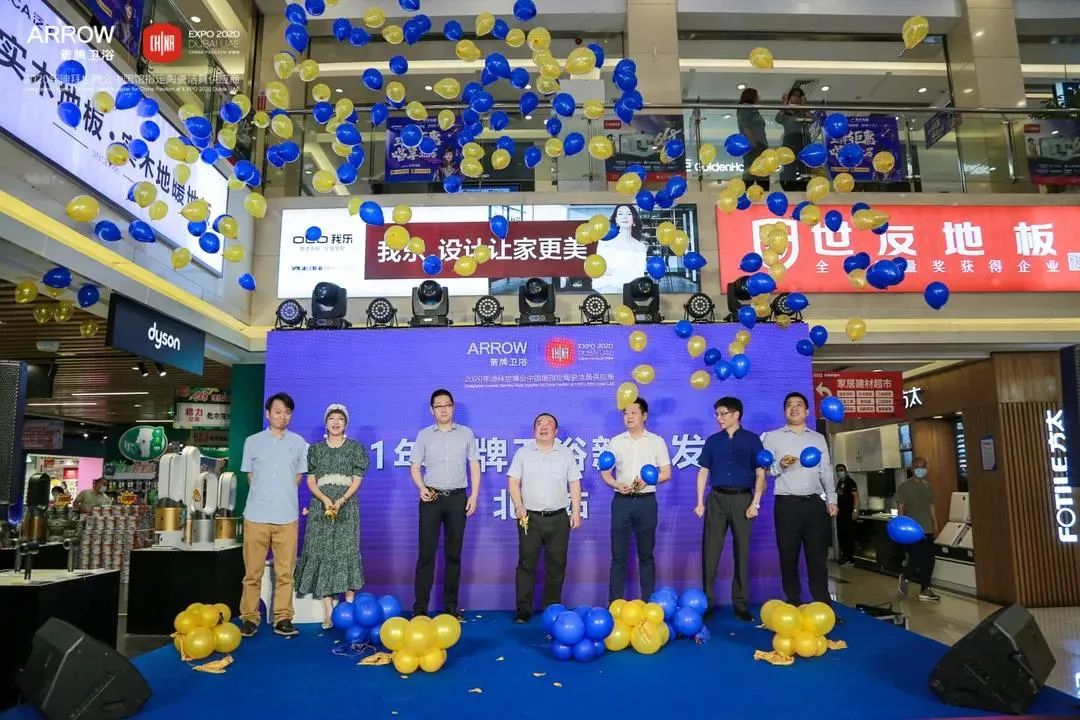 Monarch Sanitary Ware observed the launch of Shenzhou 12
Monarch Sanitary Ware, as a partner of China's aerospace industry, came to Jiuquan Satellite Launch Center to witness this great moment together. Monarch Sanitary Ware has always been concerned about the development of China's aerospace industry. It is the common pursuit of Monarch Sanitary Ware and China's aerospace industry to sail in the blue sea of intellectual creation and continuously achieve technological innovation and breakthrough. Therefore, Monarch Sanitary Ware has always insisted on human-oriented, design + technology. Decades as a day to focus on the investment and research and development in the field of intelligent manufacturing, committed to creating more quality sanitary ware for the people of China. It really tends to the ideal bathroom space constantly refreshing people's imagination of the future.
Sun-Coo bathroom launched a "province-wide purchase, 6-18 activities"
Recently, the second Sun-Coo bathroom province purchase "6-18, the year great benefit" start conference, is hot. Following the online meeting of Sun-Coo bathroom in Henan region some time ago, Hunan and Anhui are not to be outdone. Taking the opportunity of the second province-wide purchase and "6-18", the launch conference was held to lay the foundation for winning the mid-year battle.  As the key market of Sun-Coo, Hunan has always played an important role as the front-runner of the activity. In this launch meeting of Hunan Province, Sun-Coo Regional Manager Lin Xianzhi made a semi-annual policy interpretation and new product introduction. And in Anhui launch meeting, it was training + launch at the same time, greatly improving the efficiency.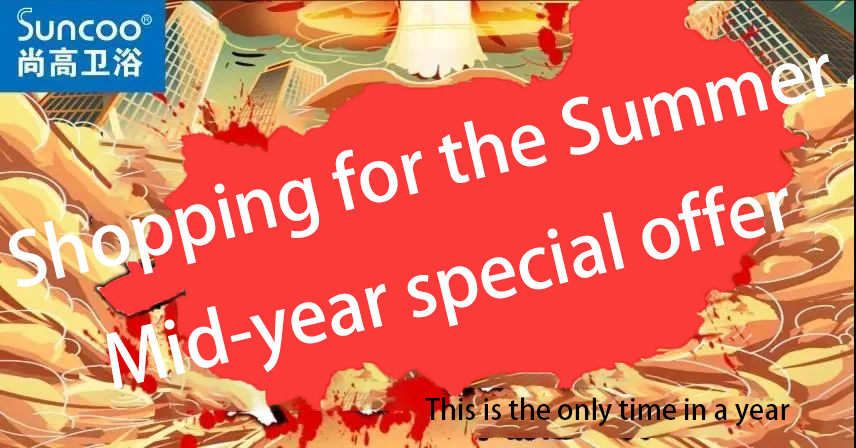 Ying sanitary ware official released a counterfeit statement
Recently, Ying Sanitary Ware found illegal offline sales of counterfeit "Ying Sanitary Ware" brand registered trademarks, and ceramic products without brand qualification. After tracing and investigating, the public security successfully traced the cell phone chat records and payment data of the unlawful vendors and seized counterfeit products of Ying Sanitary Ware in "Fu Zhong Industrial Zone, Guxiang Town, Chaoan District" in Chaozhou City, with a total of 400 sets.  In the official statement of Ying Sanitary Ware, Ying Sanitary Ware expressed that it would protect the personal interests, maintain the order of market consumption and resist counterfeiting.  When you buy, please recognize the legal and genuine channels such as Ying Sanitary Ware national authorized stores and official online mall.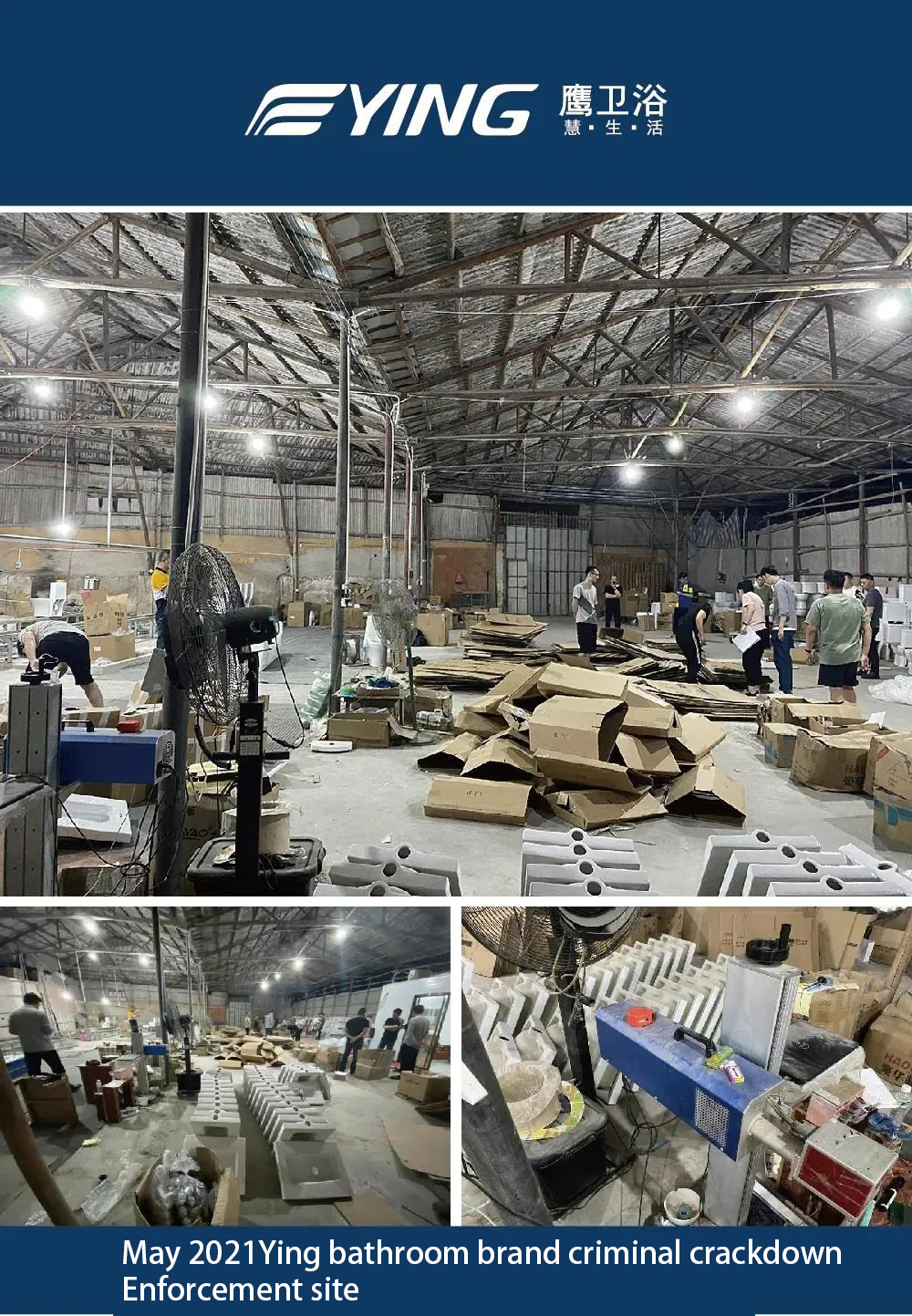 AXENT opened AXENT 616 Good Life Festival
In June 16, AXENTAXENT united with the central video all-media account live, online officially launched AXENT sub-brand: AXENT.mi. Relying on the high visibility of the central video, from the deployment of the preheat hand push, to the late full seeding of the step-by-step diversion, the overall exposure of the event is up to 34.333 million, with only a single live broadcast to attract more than a million volume. On the question of "what can good smart products be brought to our lives", AXENT Group Chief Technology Officer Yimin said that smart is only the technical level of meaning. Wisdom is the idea of product philosophy, and products full of wisdom are good products full of humanistic care.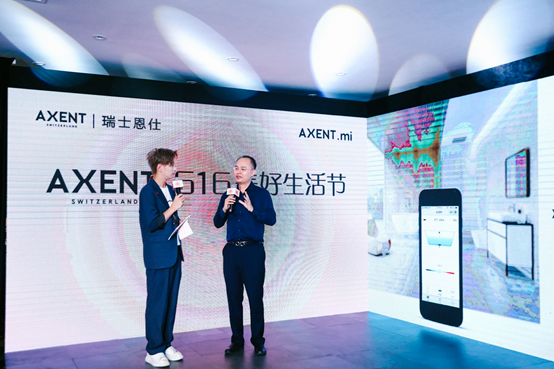 TOTO is considering the production of the toilet seat with warm water flushing in the United States
TOTO is considering the production of the "Washlet" toilet seat with warm water in the United States. In an interview with the Asahi Shimbun, President Noriaki Kiyota revealed that the number of Washlets sold in the U.S. in fiscal year 2020 increased by 80% over the previous year. Currently, it is mainly shipped to the U.S. from the Malaysian factory. Warm water flush toilet seats are widely used in 80% of ordinary households in Japan, but are less recognized in the U.S. TOTO's sales in North America in fiscal 2008 were $337 million (about 35 billion yen), up 13% from the previous year. Most of the growth was due to the Washroom. In addition to traditional specialty stores, sales channels are expanding and are expected to grow in the future as a result of online shopping and the start of processing by major distributors.
Hansgrohe Group celebrated its 120th anniversary
The Hansgrohe Group, a manufacturer of bathroom and kitchen accessories from Germany, was celebrating its 120th anniversary. Generating sales of 1,074 million euros in fiscal year 20, its operating profit increased by 9 percent compared to the previous year. Hansgrohe Group aims to reduce its use of resources and manage waste efficiently in order to achieve carbon neutrality and a completely climate-neutral target by 2030. This is the blueprint for a sustainable future. In his milestone speech, Gaurav Malhotra, MD India and Region KeyActs Asia, Hansgrohe Group said, we are delighted to celebrate the 120th anniversary of the Hansgrohe Group. This is a testament to the commitment and dedication of our entire team worldwide and our continued focus on quality products.
Triton introduces water and energy saving shower Triton
The shower company has developed a water and energy saving shower, which is aimed at those working in the house building, specification and plumbing industries to reduce any excess consumption. Tina Simpson, Triton's marketing director, says we are committed to creating resources to help everyone from installers and specifiers, to tradesmen and housing associations. Whether it's providing expert advice or manufacturing smart hot water technology and electric showers, we are constantly reviewing our products to limit water waste and reduce energy consumption. Triton also suggests small changes that end users can make to their bathrooms. For example, an average household could save 46,720 bottles of water per year by simply installing a flow regulator on a standard mixer valve.
– Geberit shares hit a record high.
– Bilateral trade between Vietnam and Laos in May exceeded US$113 million, a significant increase of 56.7 percent year-on-year. Vietnamese exports of ceramic products to Laos amounted to more than US$1 million. Vietnam imported nearly US$10.3 million of timber and wood products mainly from Laos.
– In the ASEAN market there are operating bathroom and bath equipment factory Caesar bathroom (1817) and other consumer goods production plants. Under the impact of local city closure, it is expected to face operational decline in the second quarter.
– Hansgrohe announced a partnership with Home Connect Plus.
– Roca and Jingdong Home reached a strategic cooperation, the two sides will create a new business model in the field of bathroom renovation.
– 6-18 Suning Logistics Changge origin warehouse landed, empowering the largest bathroom industry cluster in central China.
– Home Quarters reached a strategic cooperation with Trimetech, which will integrate Trimetech's whole-house intelligent solutions in its BIM complete installation system.
– Dinggu Jichuang provided guarantees of up to RMB 50 million for 3 subsidiaries.
– Zbom Home plans to invest 1.6 billion RMB in a new Qingyuan Zbom Smart Home production base. It will build plants, R&D centers, integrated office buildings, etc. in Guangqing Industrial Park and is expected to reach an annual output value of 2.6 billion RMB.
– Xiaomi invested in light beauty appliances, the latter's business scope includes household appliances research and development, etc.
– NDRC: The National Food and Material Reserves Bureau issued an announcement that it will soon organize the placement of national reserves of copper, aluminum and zinc.
– China's smart home device market shipped 46.99 million units in the first quarter of 2021, up 27.7% year-on-year. China's smart home device market is expected to ship 250 million units in 2021, up 21.1% year-on-year.
– Sam's Club, a subsidiary of Walmart, announced its entry into the home improvement industry to capture home improvement market share.
– National sales of building materials and home furnishing stores in May were 98.59 billion yuan, up 52.33% year-on-year.
– Panasonic (China) Co., Ltd. became the exclusive supplier of official home appliances for the Hangzhou Asian Games.
– This year, 17 pottery enterprises nationwide have declared bankruptcy, including 9 in Guangdong.
– In the first quarter, Indonesia's exports of Canadian furniture increased 49.4% compared to the same period last year.
– The first phase of the Zhong Bo Security Smart Home Technology Park with a total investment of 5 billion yuan officially started, which will be built into the largest demonstration park for home building materials industry in the central and southern regions.
– Juran Home: intends to issue not more than 600 million corporate bonds with coupon rate range of 5.2%-6.2%.
– Huisen Home and Jiangxi University of Technology entered into a strategic cooperation agreement to strengthen cooperation in research and development of intelligent furniture.
– Made.com, an online furniture platform founded by Li Ning, a post-80s Chinese from Foshan, was officially listed in London, and the company's market value reached RMB 7 billion.