Kitchen & Bath Industry Mainstream Media Kitchen & Bath Information
At every Shanghai Kitchen & Bath Show, shower room product styles and technological changes are considered to be the "weathervane" of industry development. What will the major shower brands do at this year's Shanghai Kitchen & Bath Show? Kitchen and bathroom information compiled a list in advance, and we will pay attention to it together with you.
Ideal bathroom E6C03
Ideal shower room invests more than 10 million yuan in product research and development every year, and designs more than 100 new products, continuously pushing out new products. 2020, Ideal's SW series shower room won the iconic design award "Supreme Award" and the German National Design Award "Gold Award". Gold Award". In this year's Shanghai Kitchen & Bath Show, what other shower products will be presented by Ideal, why not take a look at the scene?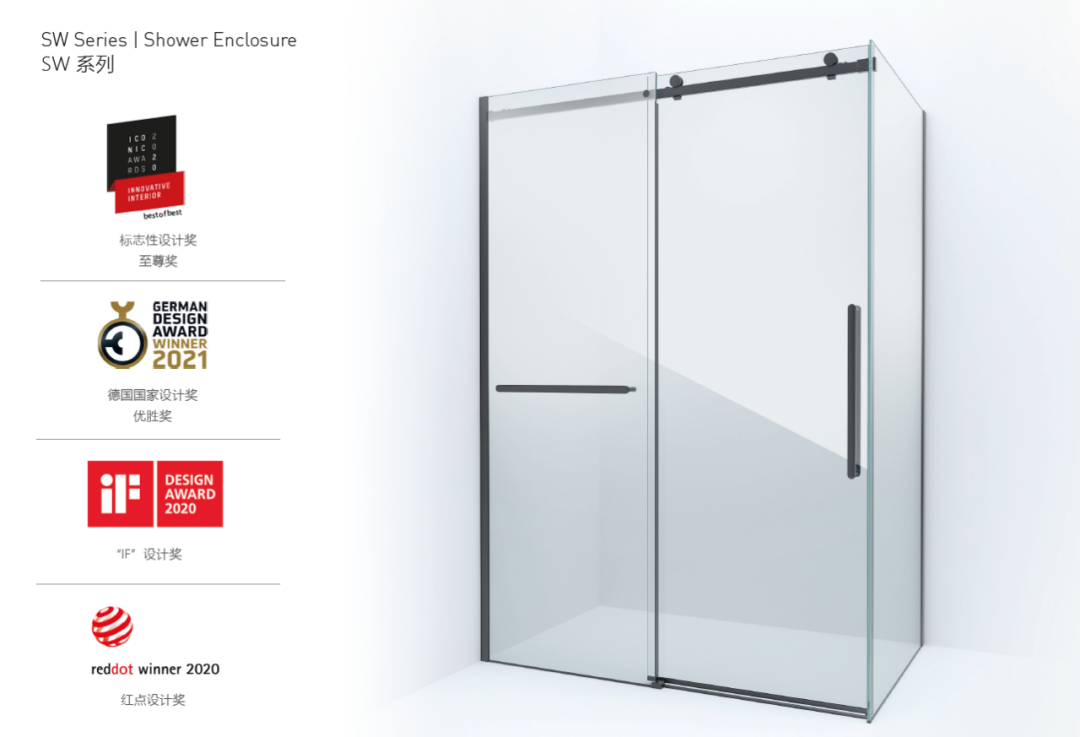 FRAE W2B26
FRAE Ace Premium ONE series is a shower room series launched in 2020, which is based on fashion, comfort and functional practicality, turning the initial attitude of classic style into extremely simple design lines and cleverly combining exquisite details with rich functionality, which is more full of individual charm in the trend. 2021 Shanghai Kitchen & Bath Show, FRAE shower room new products, have to see.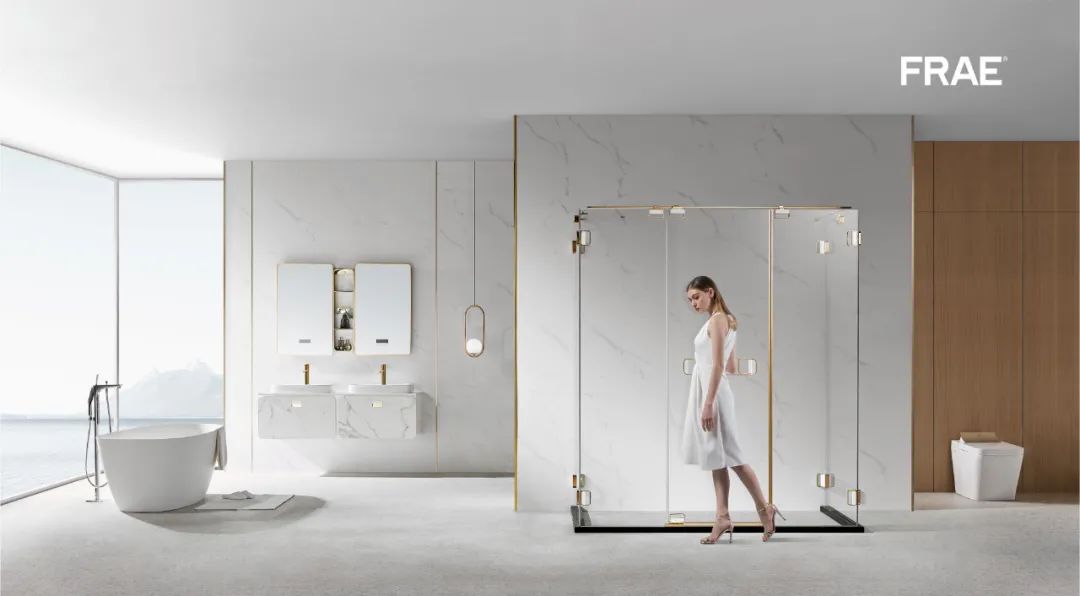 Laibodun E6B03
Laibodun has developed more than 50 series of products, more than 300, and thousands of non-standard products, and has obtained a number of appearance patents and structure patents, Laibodun NWI-1231 New England series shower room has won the Cotton Tree Award "2020 Product Design Award". The new Laibodun shower room at the Shanghai Kitchen & Bath Show is not to be missed.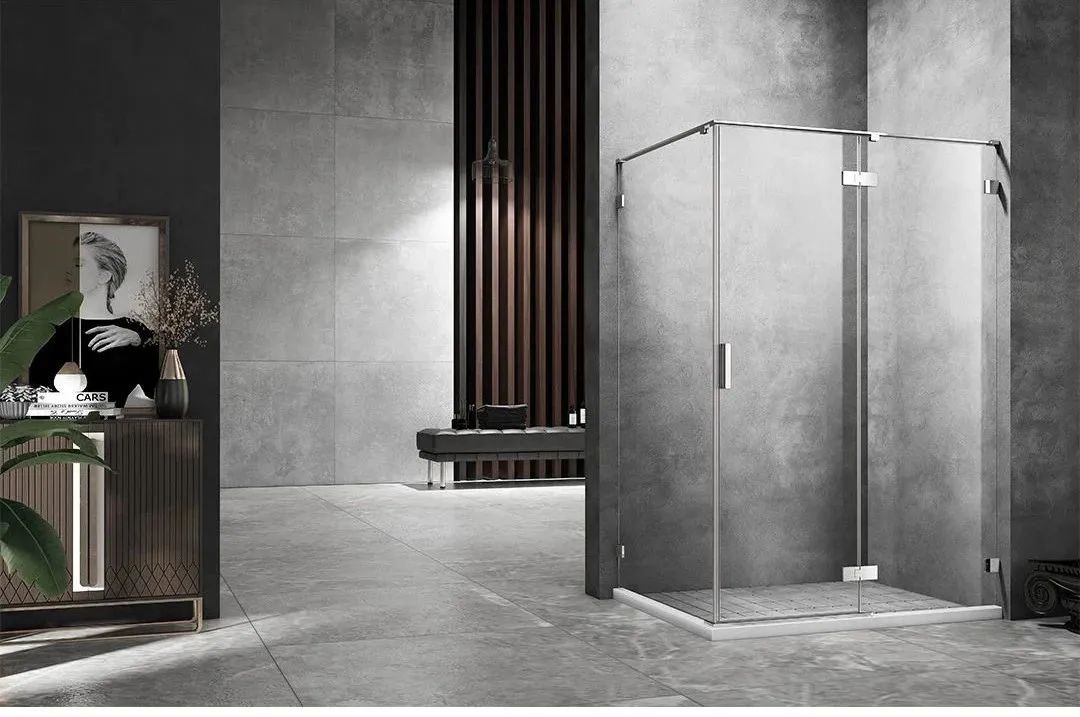 Rosery E7E03
Rosery has inherited more than 160 years of high-definition concept across the border, and in 2020, in the face of the upgrading of market consumption, Rosery followed the trend and launched the first high-definition shower brand "1858" in the industry for high-end consumer groups. In this year's Shanghai Kitchen & Bath Show, what other shower products will be presented by Rosery?
Lens E7A10
Lens shower room focuses on the organic combination of low-carbon aesthetics and ergonomics, process improvement and new materials, and is able to continuously release negative ions 24 hours a day. It focuses on consumer safety and health issues, and reflects modern fashion style in continuous innovation. The Lens Pavilion is also a must-see at this year's Shanghai Kitchen & Bath Show.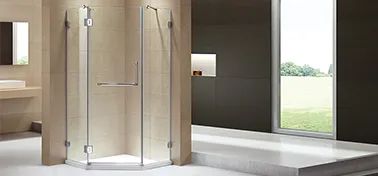 Senlia E7D03
Senlia has always led the market with multi-styled shower products, defining the store with the concept of light luxury and enhancing the luxury of space by cleverly mixing and combining materials such as marble, large rock panels, brushed gold stainless steel, brass, tiles and even wood veneer. So the new Senlia shower room at Kitchen & Bath Show 2021 in Shanghai is worth a look.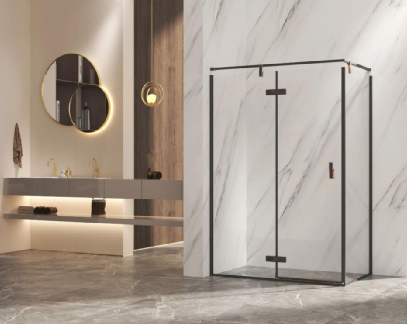 Canny E6C26
Canny 2021 from the product to the brand image of the terminal store for a new upgrade, to simple, extremely between the main tone. The 852 Bugro series released in April this year is based on exquisite simplicity, echoing with unique classical elements. What other new shower room will Canny bring to Shanghai Kitchen & Bath this year is worth watching on site.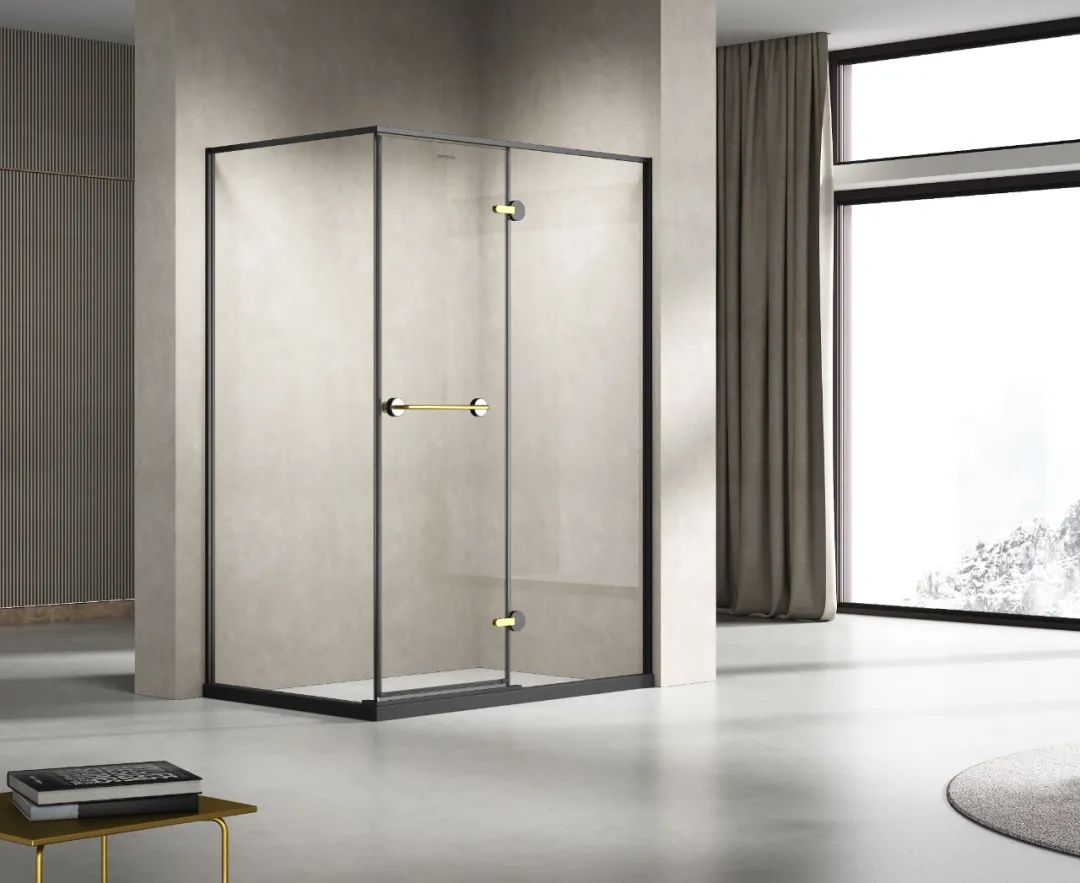 Upware E7B15
Upware currently has four R&D centers and is dedicated to creating healthy and customized shower rooms. Upware has developed as many as 50 series of shower rooms and won 30 national patents for shower room products. One of them is A30 Yana series novel internal flying door design with double pulleys and double tracks. Compared with the external door, it reduces the space occupation of the bathroom and makes it easy to enter and exit. The Upware pavilion is also a must-see at this year's Shanghai Kitchen & Bath Show.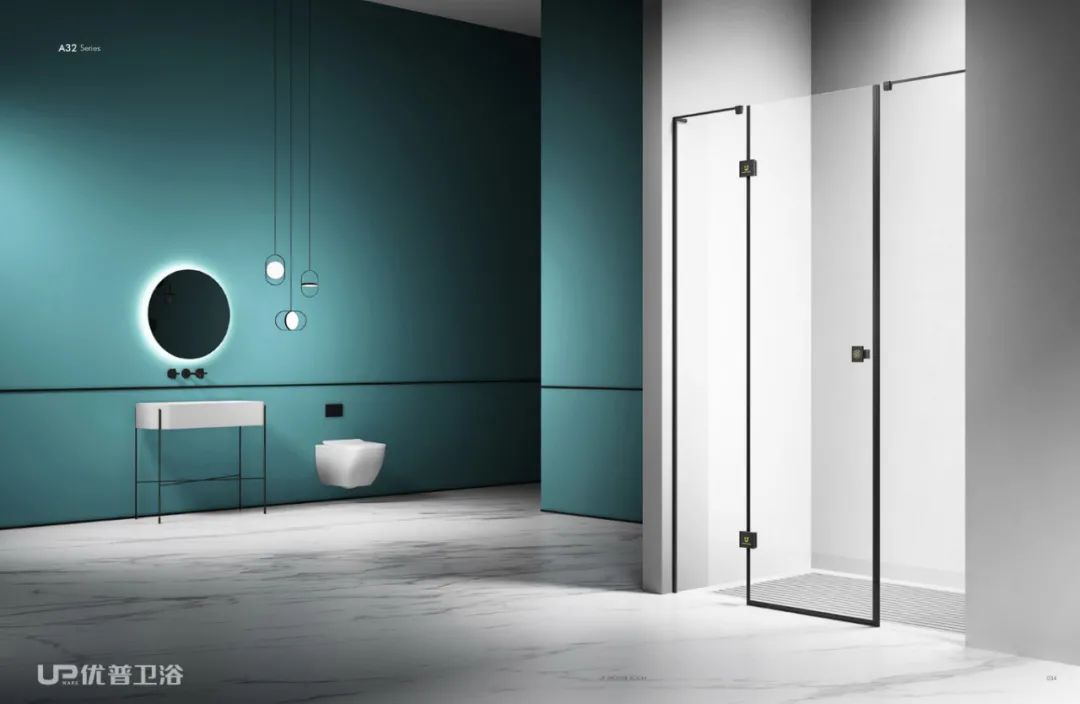 Doveil W2D15
In 2020, Doveil has launched a variety of different styles of showers based on its original shower products to suit the needs of different room types and design drawings. And it has independently developed "ultra crystal ultra-permeable membrane" with high viscosity and high explosion-proof. At this year's Kitchen & Bath Shanghai, you will be able to learn about Doveil's latest scientific achievements.
Ally E6C15
AllyAlly, with its outstanding brand power, constant innovation and excellent product power, won the "Black Technology Smart Home Brand" award in the 2020 China Home Brand Power List. The K2 series released in March this year attracted many consumers' attention with its new navy blue color scheme. The new Ally shower room at the Shanghai Kitchen & Bath Show is not to be missed.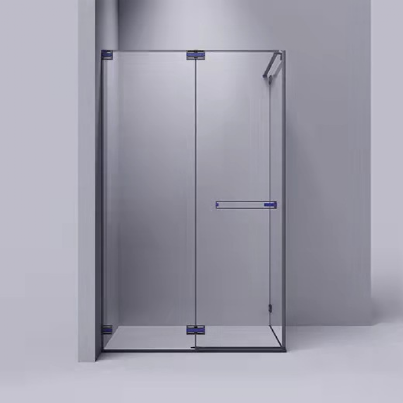 Deli W4B03
Deli 2020 won the Boiling Quality Award with its star product IO3, which stood out from 13 major home categories, 195 participating brands and 396 participating products. The glory-added Deli shower room IO3 is the first frameless sliding shower room in the industry. In this year's Shanghai Kitchen & Bathroom Show, Deli shower products were presented, so you may take a look at the scene.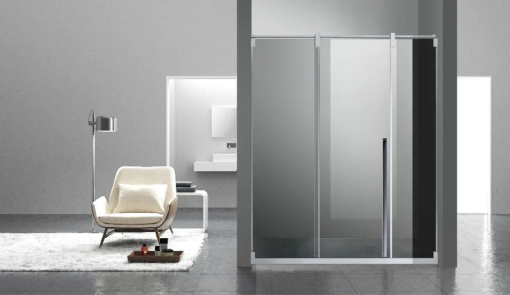 Fusha E7E15
Fusha won the Cotton Tree China Design Award in 2020 with the V5 series, which features a minimalist thin frame, hidden pivot, and waterproof design inside and outside the door bottom to achieve true wet and dry separation. Fusha's new shower room is not to be missed at the 2021 Shanghai Kitchen & Bathroom Show.
Bathman E2B26
Bathman always keeps originality, and in 2020, its extraordinary series won iF design award and special award of German design. In the extraordinary series, there is a new ultra-thin trolley and trolley-free glass clip. In addition, the top glass trolley appearance thickness is only 7mm. this year Shanghai Kitchen & Bathroom Show, Bathman bathroom pavilion is also a must see.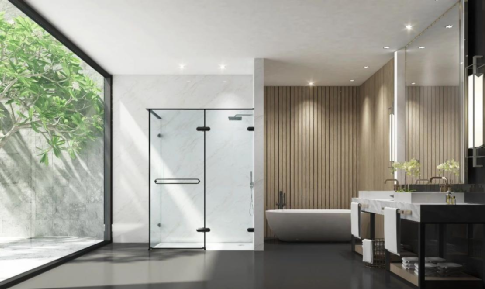 Gerhaolin E7D26
Gerhaolin bathroom with many years of industry manufacturing and sales experience, dedicated to the study of the end consumer concept and the development direction of the industry. Its products mostly show individual taste and map the fashion elements of self-personality. In this year's Shanghai Kitchen & Bath Show, Gerhaolin bathroom pavilion is also worth a look.