The Top Of The Line! German Century-Old Company Viega Officially Launched A Variety Of Intelligent Toilet Products
The Top Of The Line! German Century-Old Company Viega Officially Launched A Variety Of Intelligent Toilet Products
In August 2022, Viega, a leading global supplier of sanitary technology and water supply and drainage with a history of more than 120 years, announced the official launch of its world's first Prevista wall mounted toilet series, including Prevista Shower Toilet More, Prevista Shower Toilet Style and Prevista Toilet Life. Viega Shower Toilet Style and Prevista Toilet Life.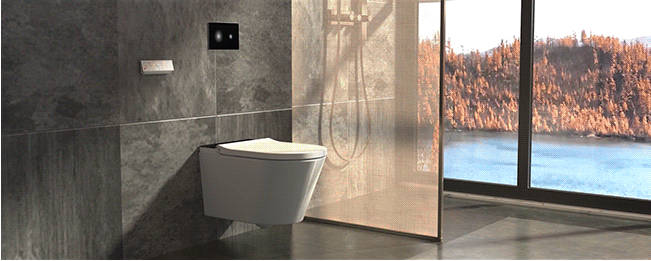 Viega Prevista Shower Toilet More intelligent toilet hanging machine
As one of Viega's core technologies, the bathroom technology has a high brand awareness in Europe. The newly launched Prevista hanging toilet product with its same series of concealed water tank and flush panel provides consumers with a complete concealed water tank and hanging toilet system. With systemic advantages, adhering to Viega's brand gene of "quality determines everything", the brand upgrades the "clean", "healthy", "intelligent" and "smart" bathroom space for consumers. "intelligent", "comfortable" and other experiences.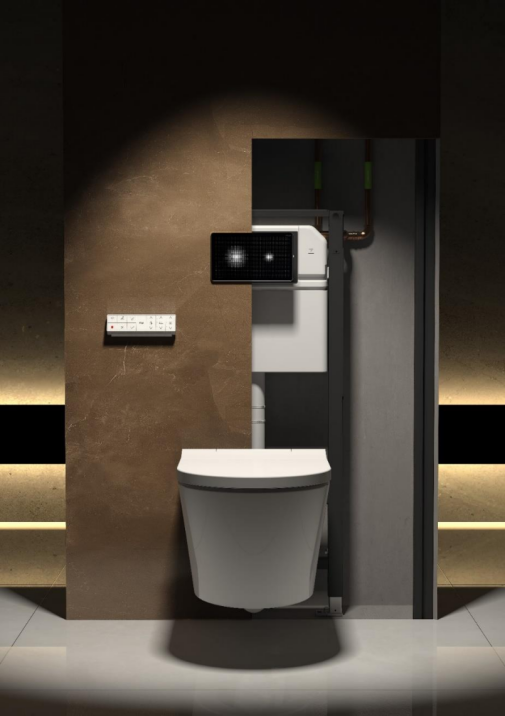 Viega Prevista concealed water tank and intelligent hanging toilet system
Intelligent system, cleanliness upgrade
Touch-free flushing reduces germ contact and guards the health of your family. Prevista wall-hung toilet products can be paired with all Viega flush panels, providing users with a richer selection of designs and features. It can be paired with the Visign for More 205 Sensitive flush panel for touch-free flushing. It reduces the chance of harmful germs and is especially suitable for families with children or elderly people.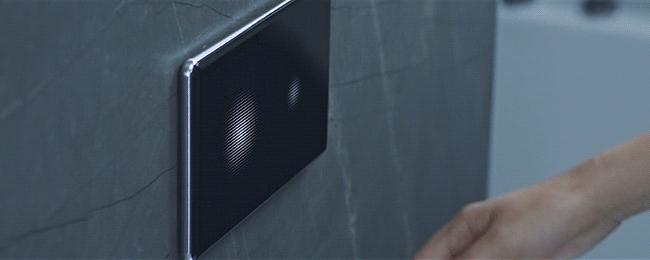 Viega Visign for More 205 sensitive flush panel, touch-free flush
Prevista Shower Toilet More has a pre-wetting function that automatically sprays water to wet the ceramic surface of the toilet wall when the user is seated, forming a water film on the ceramic surface, making it less likely for dirt to adhere and easier to flush clean without residue.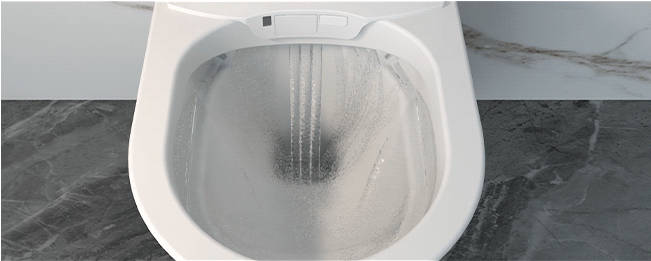 The ceramic walls are designed without edges, so that bacteria and dirt have nowhere to hide. It makes cleaning the toilet easier and flushing more thoroughly, leaving no dead ends. The combination of more automatic deodorization, replaceable silver ion antibacterial nozzle, nozzle electrolytic water self-cleaning and other features make cleanliness and safety guarded in all aspects.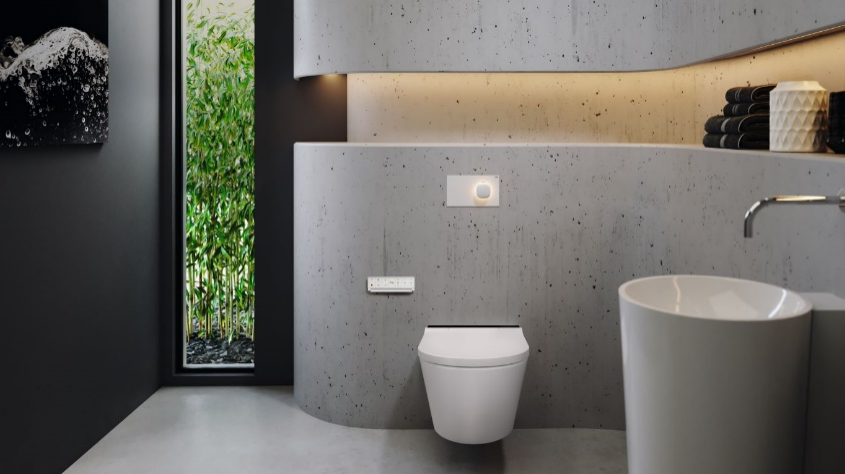 Personal health and comfort upgrade
Taking into account the needs of different family members, Prevista intelligent hanging toilet products hip wash and woman wash function can be adjusted according to the needs of the rinse position, intensity and water temperature. Prevista Smart Toilet adds an innovative bubble water washing mode. It mixes air into the water to make the water flow more full and gentle, soothing and relaxing for sensitive skin. This is especially suitable for women and children. After cleaning, the five-position adjustable warm air drying function can make the skin dry and clean quickly.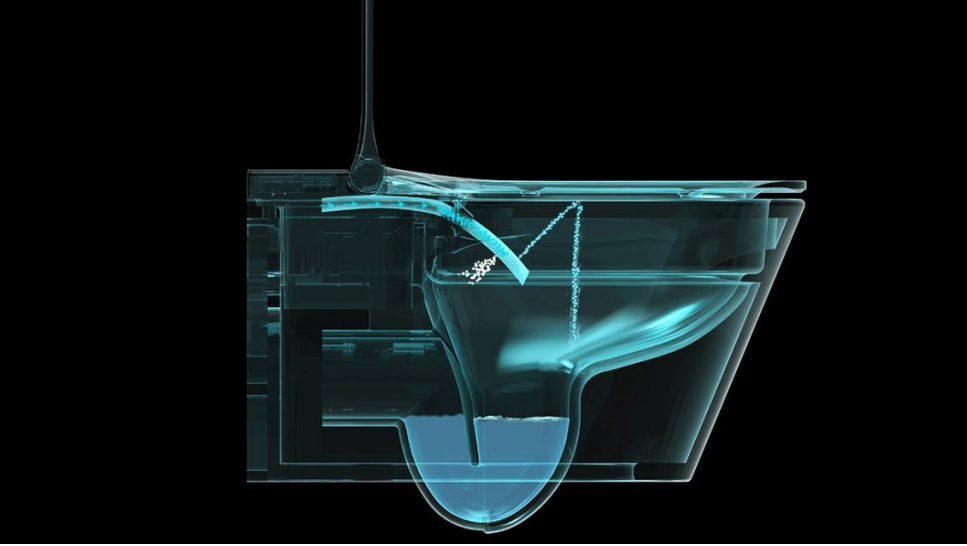 For the innovative bubble water washing mode, the water flow is fuller and gentler. It can take care of sensitive skin, soothing and relaxing.
Thoughtful design, convenient upgrade
Prevista intelligent hanging toilet has a "one-touch cleaning" thoughtful design. You just need to press the side button to enjoy the whole process from washing to drying. It is simple and easy to use. This is the first choice for the elderly, children or people with operational difficulties.
There is a "one-touch cleaning" button on the side. Enjoy the whole process at the touch of a button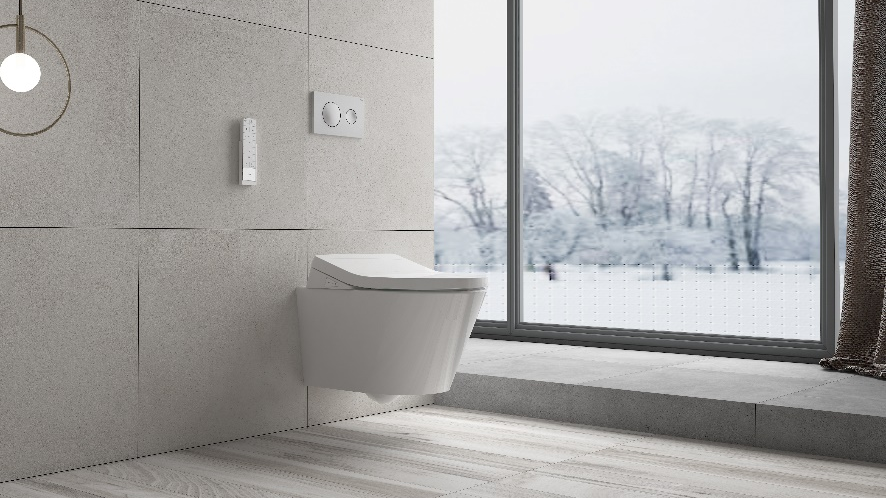 Viega Prevista Shower Toilet Style Smart Wall Toilet
Automatic flushing function, whole house water health upgrade
At the same time, the Prevista concealed water tank with intelligent toilet system is part of Viega's healthy water system. The panel with automatic flush function allows you to set the automatic flush time and interval. This not only keeps the toilet seat clean at all times, but also drives the flow and exchange of water in the pipes throughout the house. This reduces the risk of bacterial growth in the pipes and protects the health of the drinking water in the house by avoiding stagnant water in the pipes when no one is using water for a long time, such as when the user is away on a business trip.
Prevista concealed water tank plus intelligent hanging toilet system is not only a set of sanitary ware in the home bathroom, but also can be turned into a "security guard" to guard the health of water quality in the whole house.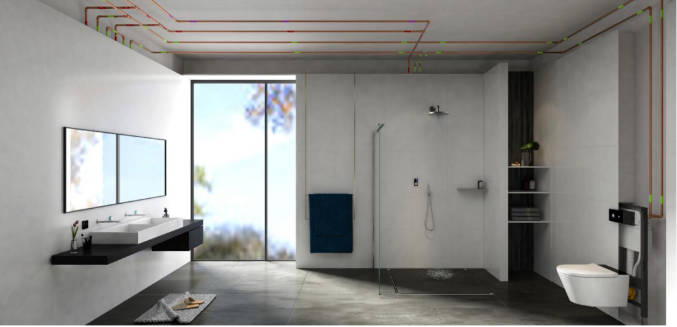 Viega whole house health living water system
After a century of experience, Viega Group has always been at the forefront of the industry, the biggest secret is the adherence to products, services and innovation, the insight of consumers into the power to continue to meet the needs of different families, different areas of piping systems and sanitary ware. Adhering to the core concept of "quality connected", Viega has launched the Prevista Intelligent Toilet System, which will lead the new standard of health and cleanliness, bring systematic solutions to Chinese users and provide a new experience of comfortable and convenient sanitary ware.
About Viega
Viega Group, founded in 1899, is a family-owned company with a history of more than 120 years. It has more than 4700 employees and 10 global production sites worldwide. It is a leading supplier of piping systems and a leader in installation technology in Europe and worldwide. It offers high-quality copper and stainless steel metal piping systems, concealed tank and wall mounted toilet installation systems, drainage systems covering drinking water, gas, fire protection, cooling and heating applications.
At Viega, we believe that quality is everything. Without quality, everything is empty talk. And we always take "guarding the future of architecture" as our mission.