What is a universal faucet
According to the installation hole size of the faucet, there are 3 types of basin faucets-two-hole central 4-inch basin faucet, single-hole basin faucet and three-hole 8-inch basin faucet. Single-hole basin faucets can be installed with single-hole faucets. 4-inch spacing basins are very common. Most of the faucets are 4-inch. The small hole in the middle is used to hold the pull rod for pumping. 8″ spacing basin can be installed with three holes 8-inch, single-hole faucet can also be installed, but the other two holes need to be covered with a plate.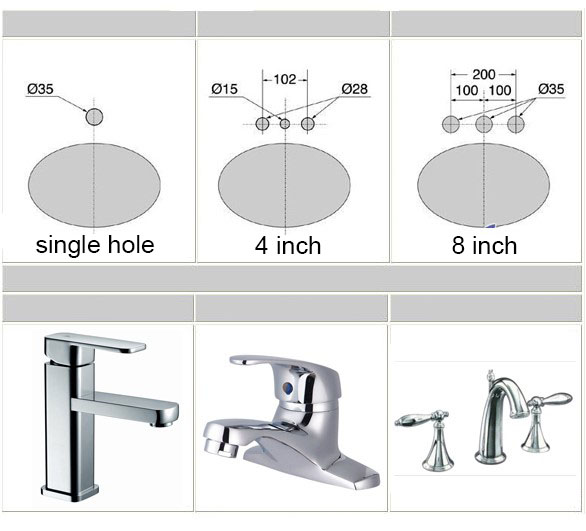 Generally speaking, the faucet is generally a split faucet, and the pitch is not 8 inches. The faucets below are all faucets, one for basin and the other for basin.