Kitchen And Bathroom Industry Mainstream Media Kitchen And Bathroom Information
2021 Shanghai Kitchen & Bath Show is coming, kitchen and bath information from a number of exhibitors learned that intelligent sanitary ware in this exhibition will also be the "protagonist", continuing the hot momentum of previous years. Kitchen and bathroom information collated this year's Shanghai Kitchen and bathroom exhibition, Chinese and foreign brands will show what technological innovations, worth looking forward to.
Jomoo Kitchen And Bathroom
E1C26, D26, D37
In the past two years, Jomoo has launched i9Pro intelligent anti-bacteria toilet, i30 foot intelligent toilet, i4Pro magic bubble intelligent toilet and the perfect choice of treasure blue M9, touch-free anti-bacterial pure realm set, fashionable personality Rumeng set and other industry-leading bathroom space solutions. In this year's Shanghai Kitchen & Bath Show, Jomoo and what other intelligent sanitary products debut, may wish to take a look at the scene.
Arrow Bathroom
W2B15
Arrow bathroom 2020 launched the "super clean" series of intelligent toilets from the glaze, material, water, flushing a total of four original self-cleaning anti-bacteria technology. It contains antibacterial blue glaze, silver ion antibacterial material, cleaning waterway 3 self-cleaning, G3 dual engine flushing four major technologies. In this Shanghai Kitchen & Bath Show, it is worth to see for yourself.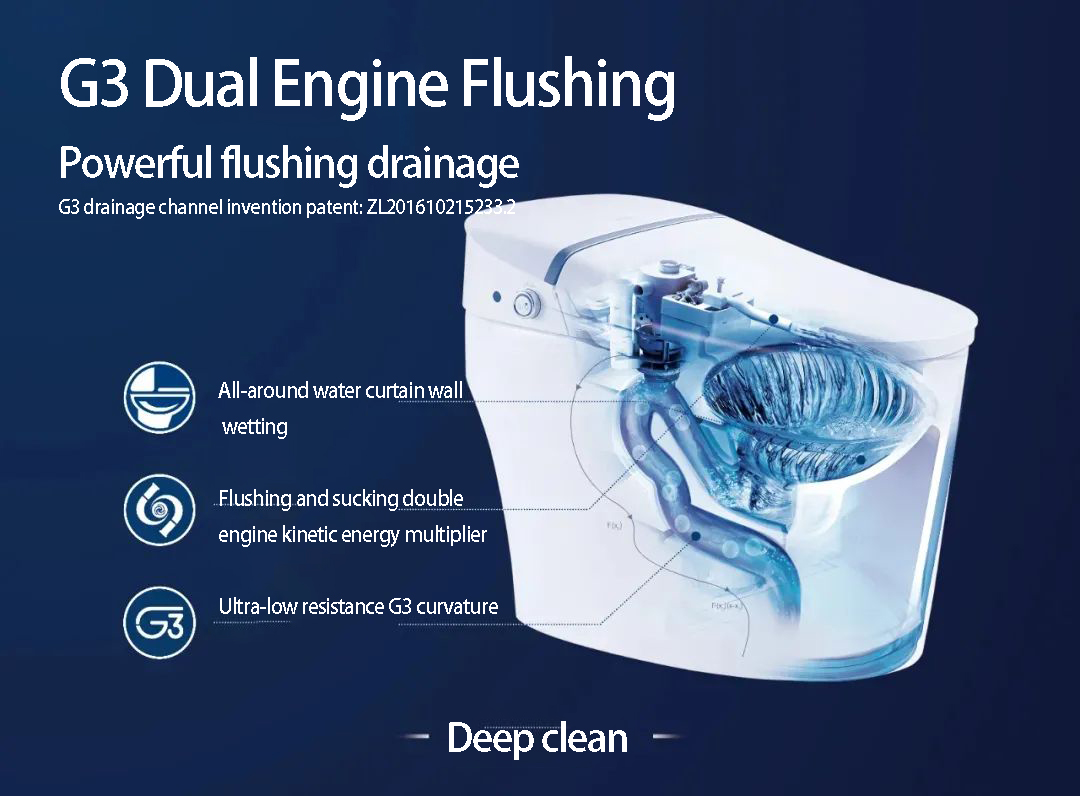 Hegii Bathroom
W2B03
This year at AWE, Hegii launched the new R series of intelligent toilets. This is another masterpiece of Hegii in the smart toilet category after the Q9. This series of smart toilets have strong technology and functions, including antibacterial and antibacterial rates up to 99.9%. It is worth paying attention to at this year's Shanghai Kitchen & Sanitary Show. In addition to the R series of intelligent toilets, what other new intelligent bathroom exhibitors, please look forward to.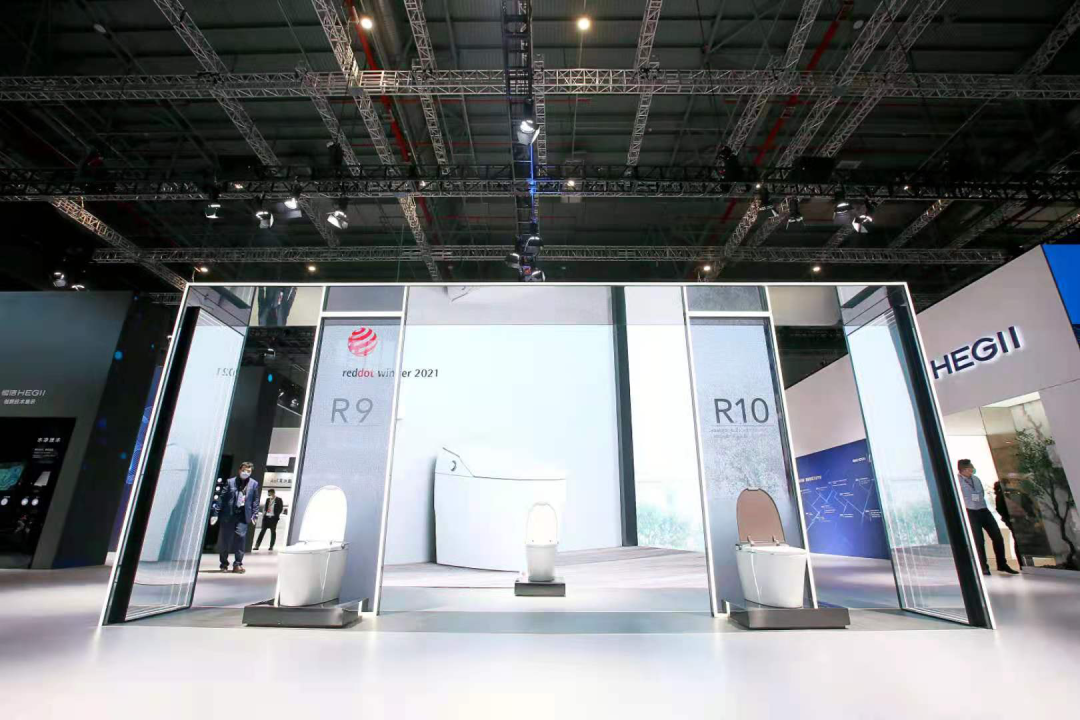 Huida Bathroom
W1B37
Huida bathroom intelligent toilet HDE3011 in 2020 had been on CCTV network, the intelligent toilet with ultraviolet sterilization and other multiple functions. Among them, the average kill rate of E. coli, Staphylococcus aureus, Candida albicans are >99%. Also it has 0 water pressure flushing, 360 degrees infinitely knob operation and kick flushing, and other black technology. The Shanghai Kitchen & Bathroom Show, the new Huida bathroom intelligent toilet, is not to be missed.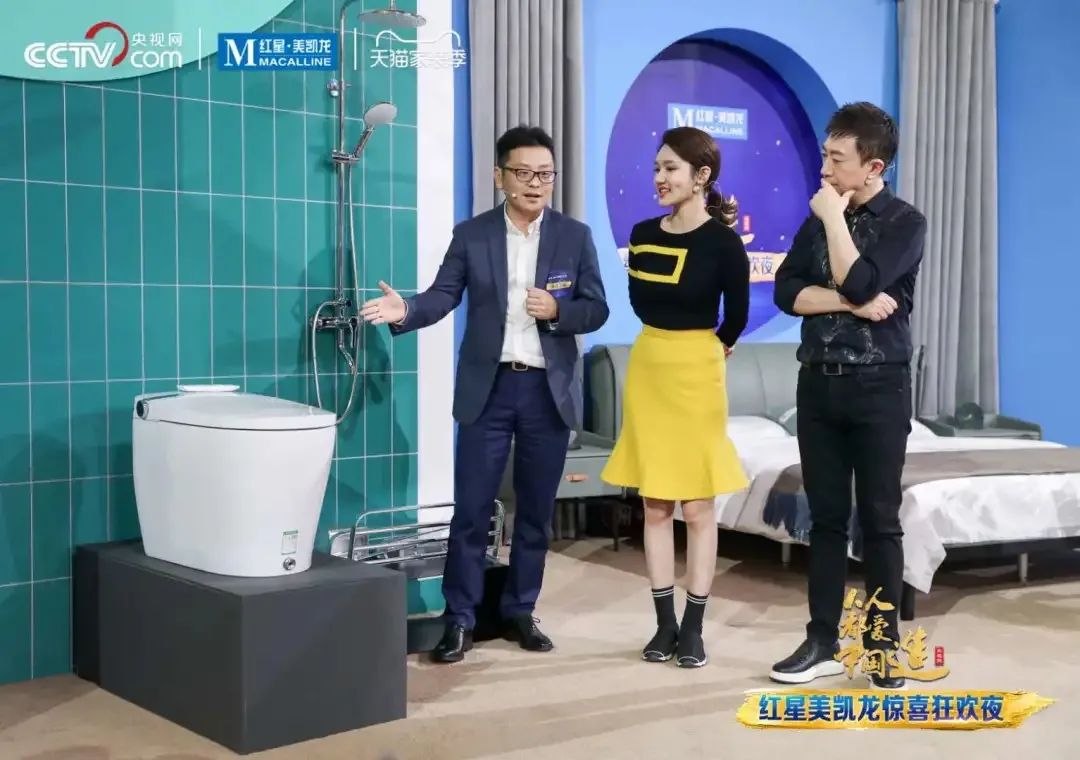 Dongpeng Whole Bathroom
E1E15
Dongpeng whole bathroom's W8121 healthy intelligent toilet is a new product launched in 2020. The intelligent toilet has antibacterial technology applied to both the seat and ceramic body, with an antibacterial rate of 99% for E. coli and staphylococcus. It also has children's cleaning, menstrual care, hot and cold SPA and other special features. 2021 Shanghai Kitchen & Sanitary Exhibition, Dongpeng whole bathroom of new products, have to see.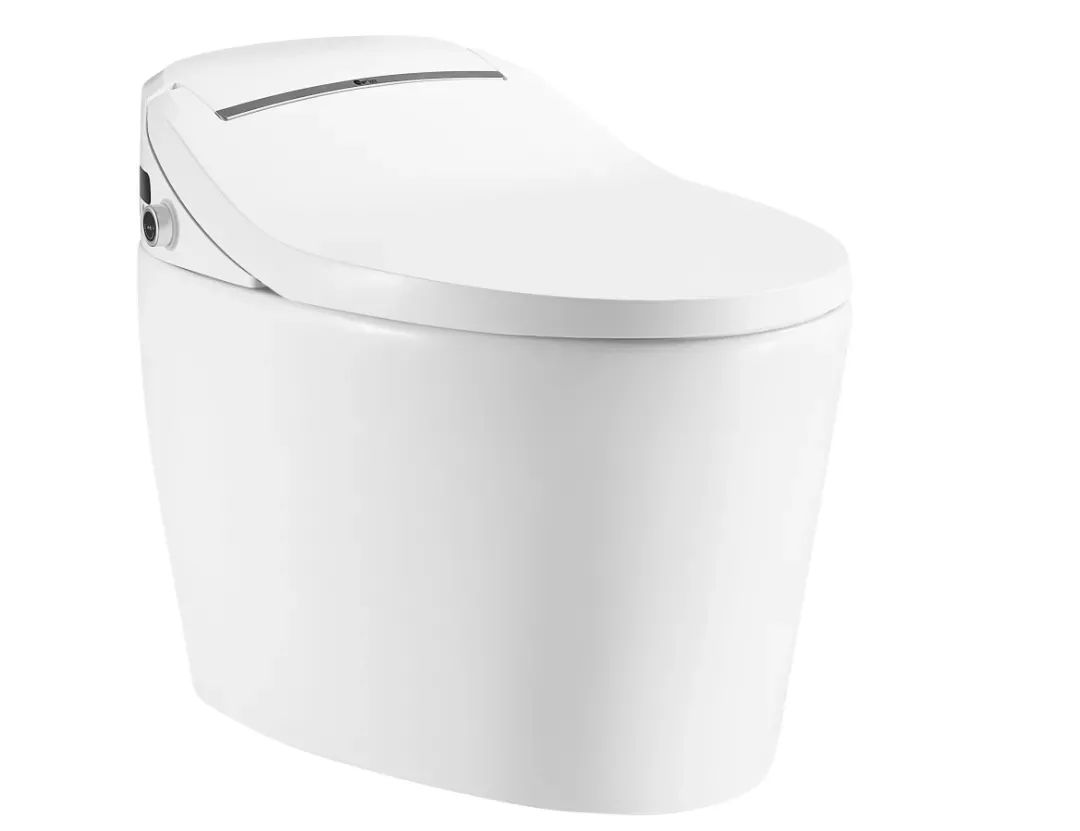 Hilk
E3C15
In 2020, Xierkang successfully developed and launched an antibacterial and sterilization intelligent anti-epidemic bathroom in just half a year. This has triggered a strong reaction in the society. In June 2020, after the appearance of the "Fourth China Smart Bathroom Forum", orders surged, and received many national orders from tertiary hospitals. It has become the new darling of the smart home industry epidemic prevention, and thus "epidemic" outside the popularity. This year's Shanghai Kitchen & Sanitary Exhibition, Xierkang intelligent bathroom new products will become a must-see product.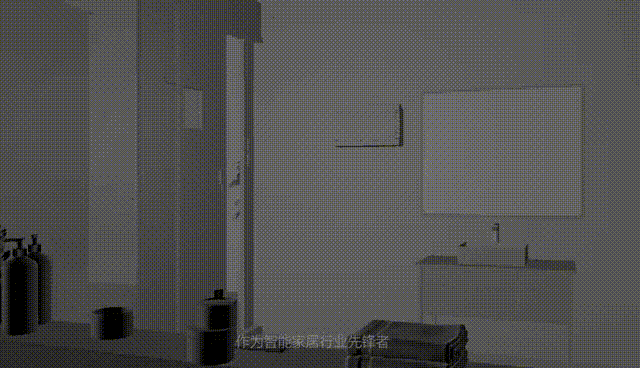 Faenza
EAC15
Faenza F10 (F10-T) intelligent toilet, from the design spirit of Bangkok Samyan Co-op shared space as inspiration. The designers continue to meet people's different living habits while pursuing the comfort and experience of using the product. The Z-Rest and Creatio series of products are perfect for the convenience of people's life and stand in the bathroom space with the most elegant posture.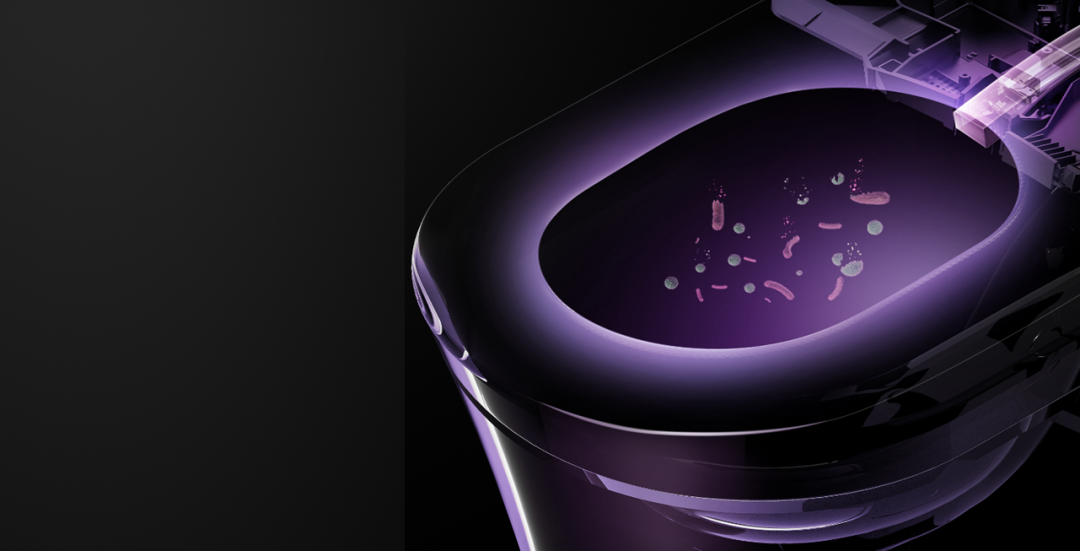 Orans
E1E26
Orans' new IT-627M intelligent toilet, which was displayed at Canton Fair 2020, adopts the jet siphon flushing method and has more than 20 functions such as power-off flushing and self-cleaning nozzle. The toilet adopts double anti-odor design to isolate the toilet pipe odor. At the same time, with the S-type odor isolation backflow design, it can form a siphoning posture, to achieve the effect of rapid static. 2021 Shanghai kitchen exhibition, Orans and what new products, please look forward to.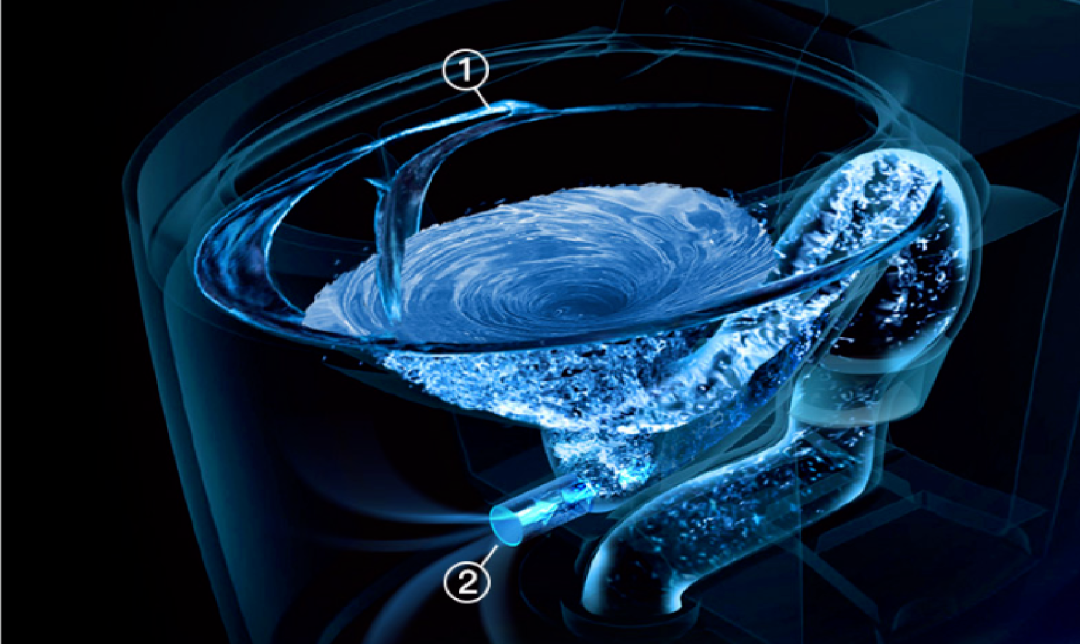 Sigma
E3E03
In 2021, five products of Sigma were selected from nearly 10,000 entries from 44 countries and won the German iF Award, becoming the most awarded brand in the intelligent toilet category. At this Shanghai Kitchen & Bath Show, you will be able to learn about the latest scientific achievements of Sigma.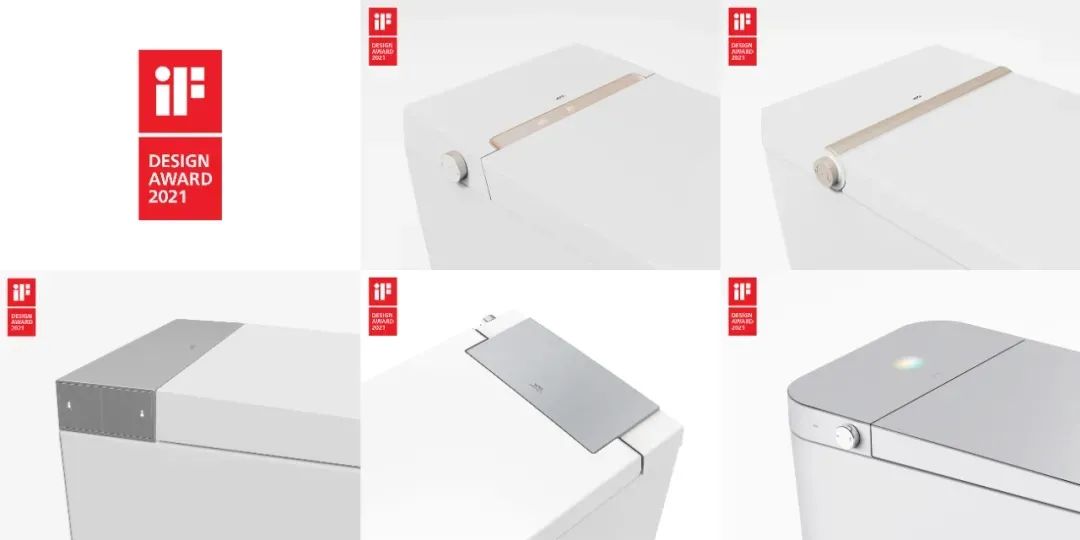 Yoshida
E3D15
As one of the enterprises on the list of "Small Giants" of the Ministry of Industry and Information Technology, Yoshida is the leader among small and medium-sized enterprises of intelligent toilets, and is the leading enterprise focusing on the segmented market of intelligent toilets, with strong innovation ability, high market share, mastering key core technology and excellent quality and efficiency. This year at the Shanghai Kitchen & Sanitary Exhibition, Yoshida's new intelligent toilet is also very noteworthy.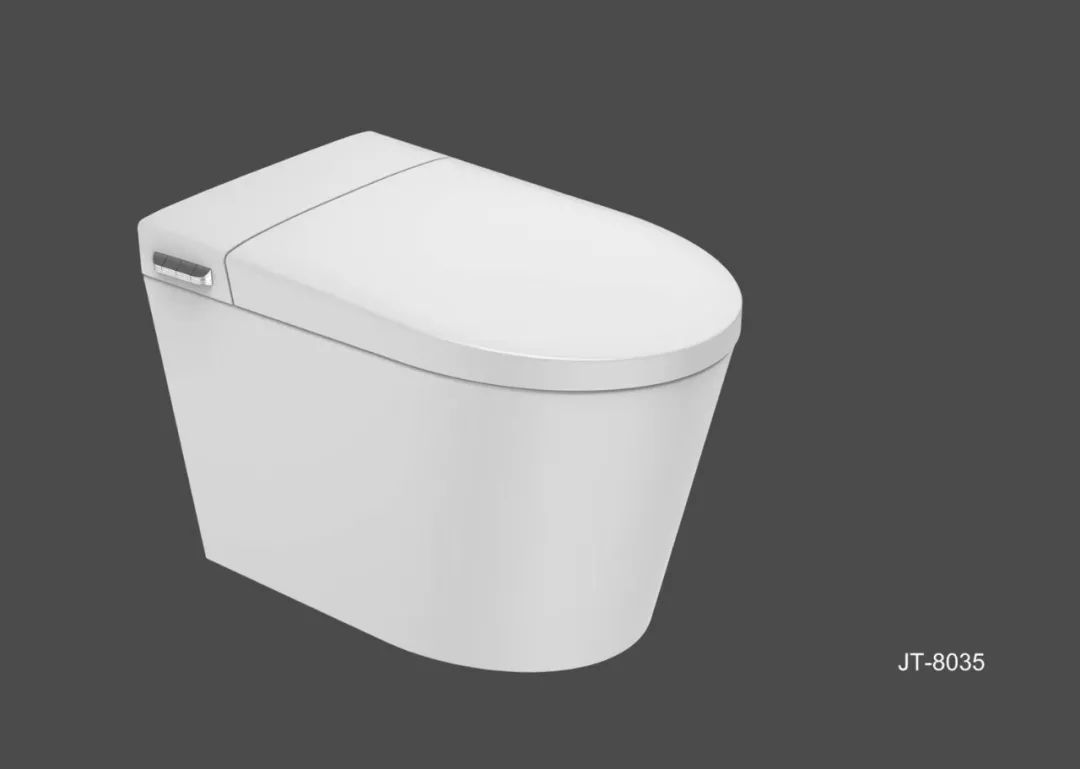 Ikahe
E3D03
Ikahe bathroom intelligent toilet on behalf of DA90P was presented at the opening ceremony of 2020 Shanghai-Taizhou Week and Taizhou City Promotion Conference, showing the core intellectual technology of Chinese enterprises to ambassadors in China, changing the traditional concept of high-end intelligent toilets made in Japan, and showing the strength of national products. This year's Shanghai Kitchen & Bath Show, Ikahe brought technological innovation, stay tuned.
Tegel
E3C01
Tegel's new second-generation "zero water pressure" intelligent toilet TA-620ZD (upgraded model) equipped with a new super whirlpool energy quiet flushing system, built-in independent water pump, free from external water pressure interference. Auxiliary pump can be secondary pressurization, dual-core drive, to achieve an unparalleled clean experience, completely say goodbye to "can not go upstairs, can not go down the village". This year's Shanghai Kitchen & Bath Show, Tegel Pavilion is also a must-see.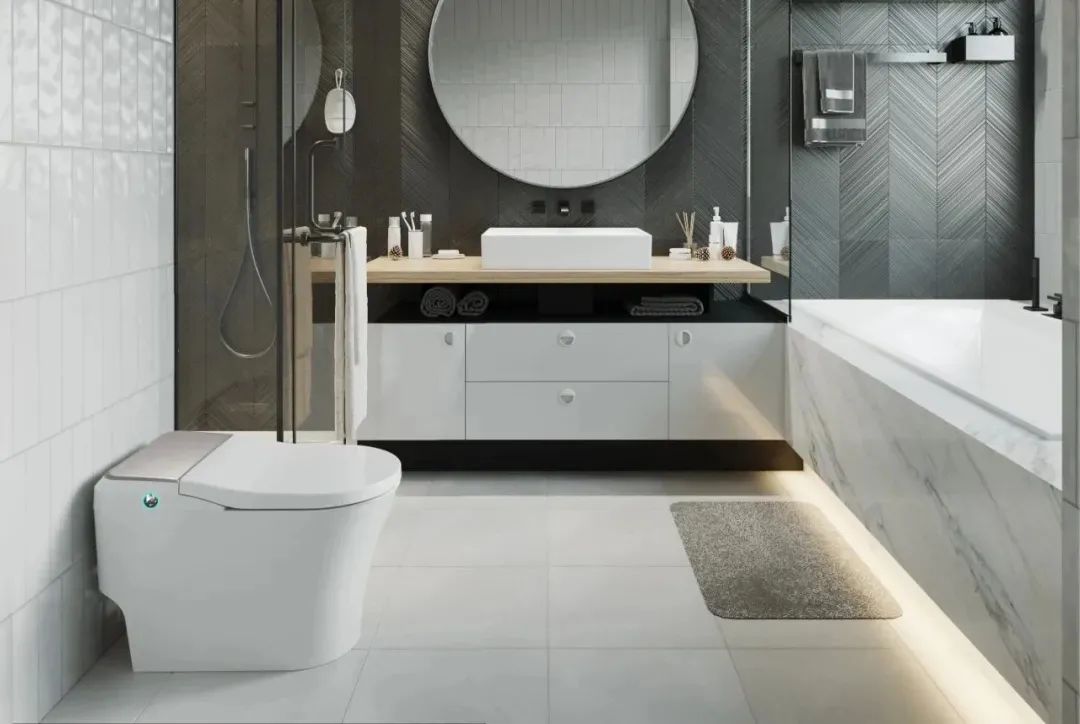 R&T
W2C15
As a listed company of intelligent toilet, R&T "annual production base of 1.2 million sets of intelligent sanitary products" is expected to be put into production in 2021. It is also a key focus on the new smart toilet action at this year's Shanghai Kitchen & Bath Show.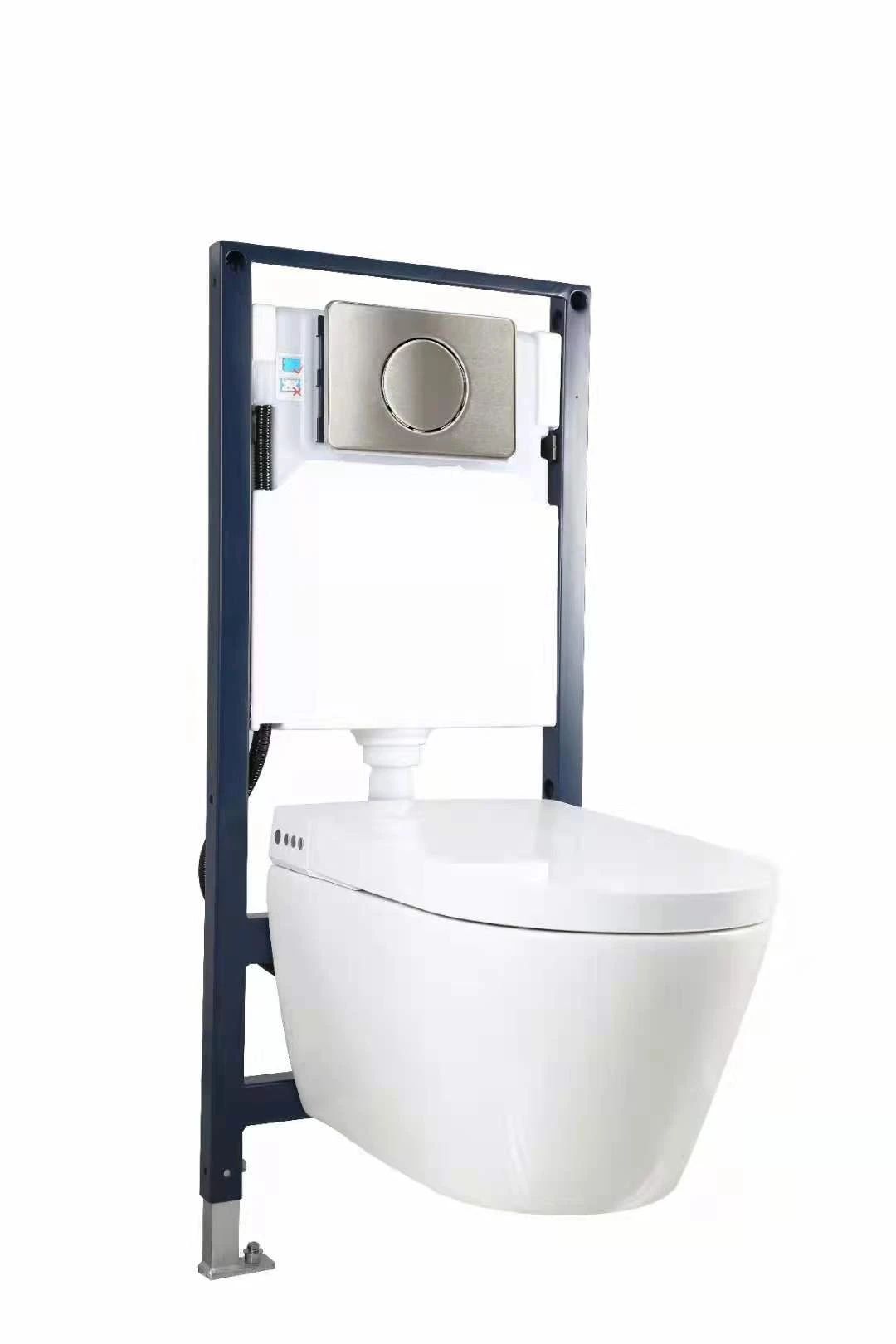 Monarch Sanitary Ware
E1D15
2021 Monarch Sanitary Ware Smart+ series IOT intelligent space, with scenario-based immersive experience. It realizes scenes and users' deep interaction through intelligent IOT and simple operation, allowing customers to feel Monarch's wisdom technology and human-oriented design.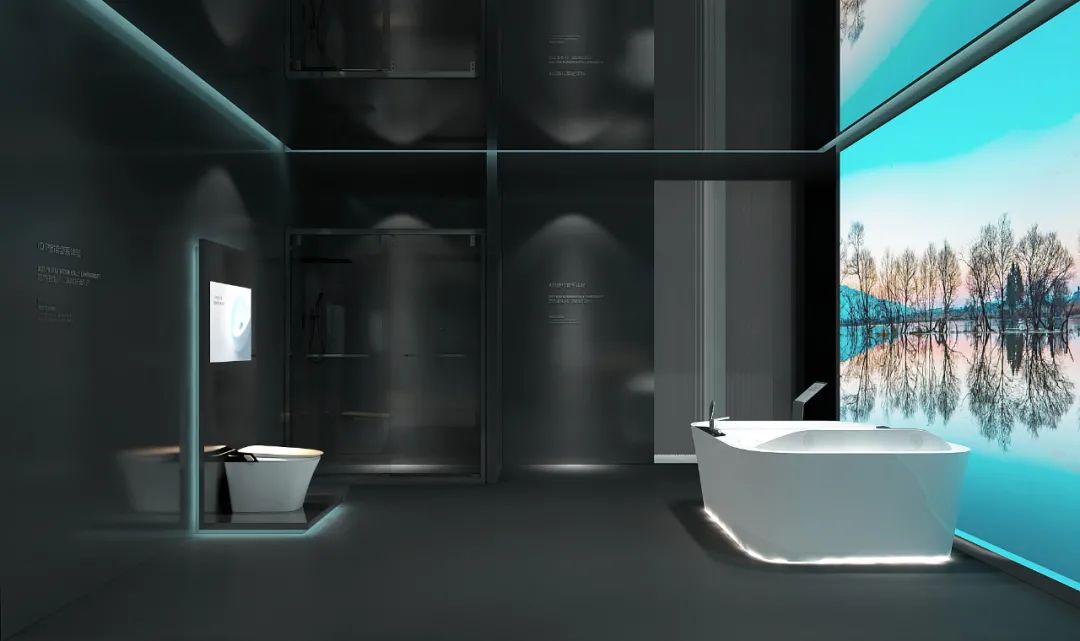 Panasonic
E1B12
In 2020 Panasonic released a new brand-new black technology, Nanoyi™, which is simply understood as tiny nano-scale water particles. It contains a large number of OH radicals, which are highly reactive. By seizing the hydrogen (H) in odors, bacteria, viruses, allergens and other organic matter, it decomposes or becomes inactive, thus achieving the purification effect of odor and bacteria removal. This year's Shanghai Kitchen and Bathroom Exhibition can do intelligent toilet on the use, worthy of attention.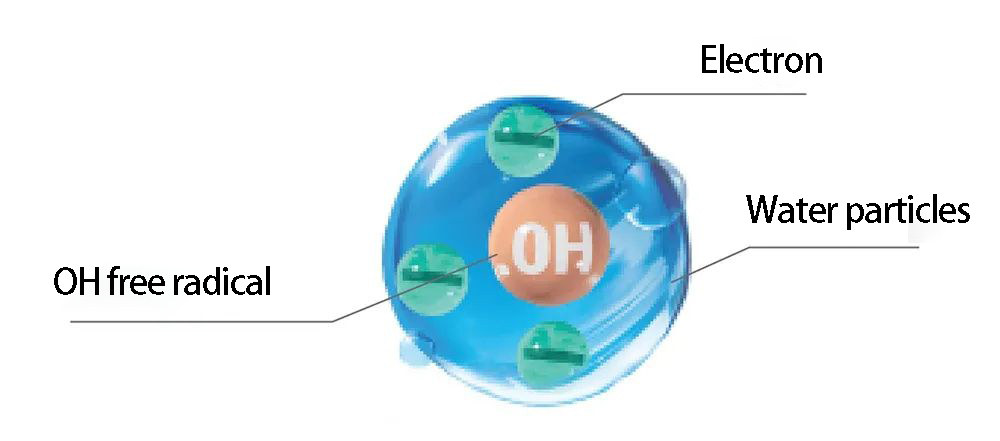 TOTO
E1B03
At the 2021 Online Consumer Electronics Show (CES), TOTO launched a smart toilet that can analyze excrement and make dietary recommendations. It has multiple built-in sensors to detect the condition of excrement and provide detailed health advice. It can also obtain information such as body temperature with the help of the toilet lid that comes in contact with the skin. Whether TOTO will show samples at this year's Shanghai Kitchen & Bath show is expected.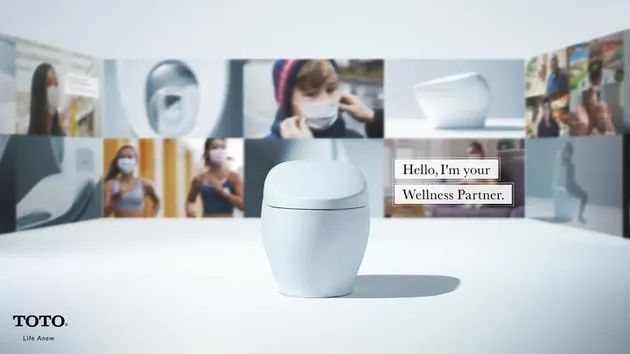 Kohler Bathroom
W1B01, W1C1
At CES 2021 Consumer Electronics Show, Kohler Sanitary launched the Innate Intelligent toilet. It uses automatic opening and closing, toilet ring heating, remote control, and cleaning functions. The appearance is DIY friendly ReadyLock design. The product will be available in the summer of 2021 with a retail price of $3,100 (about 20,000 RMB). I don't know if it will be displayed at this year's Shanghai Kitchen & Bath Show.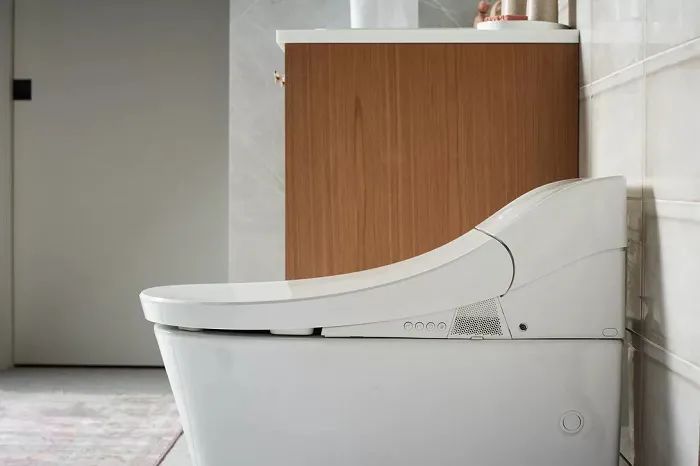 OLO
W1A20
OLO Inspira FS Inspira FS one piece intelligent toilet in the design adheres to the simple European design. It is embedded with In-Tank® concealed tank so that the flush is not limited by water pressure, and uses the new Vortex® whirlpool flush technology to upgrade the cleaning effect. It also has 3 different levels of drying.
Lixil
E2C03
Lixil's new "SATIS G Thailand" tankless toilet, introduced in 2020, is the first complete model change the company has made in four years. Details such as toilet comfort, toilet space settings, seat and color have been adjusted.

Grohe
E2A10
The GroheSensia Arena shower toilet can be functionally adapted to individual needs. The GroheSensia Arena is the real highlight of the toilet in terms of design.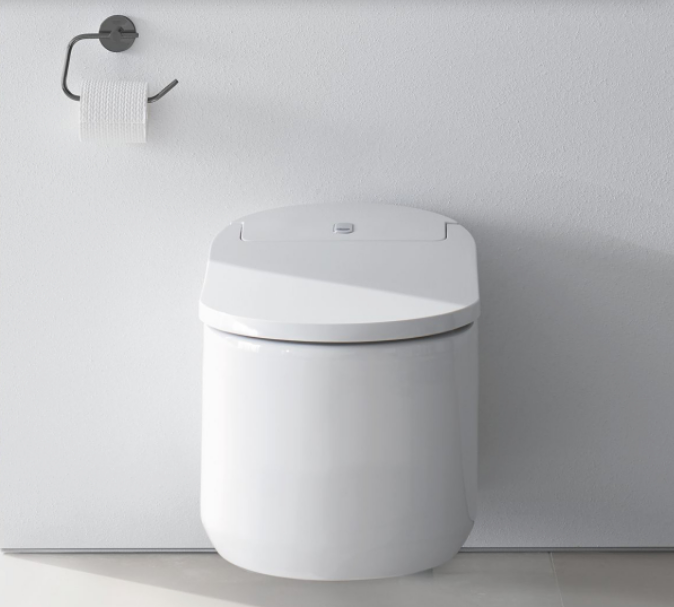 Villeroy & Boch
W1C26
The German Villeroy & Boch bathroom division introduced at the global launch of its new 2021 products a new generation of more efficient and water-saving flushing technology on its latest toilets – TwistFlush. The flushing technology, based on the physical principle of a powerful water whirlpool. The controlled whirlpool creates a strong pull in the conical cylinder, which then carries away dirt and flushes almost all the inside of the cylinder, achieving a double flush of 4.5/3 liters.
Hansgrohe
W1D01
In 2020 Hansgrohe developed the Uno intelligent one-piece toilet in collaboration with the German design studio Phoenix. This was the first time they explored a whole new product area. However, in March this year, the "Hansgrohe Aqua Days Water Days Global Online New Product Launch" did not have a new smart toilet release. I do not know if there is a new smart toilet debut at this year's Shanghai Kitchen & Bath Show, you may wish to find the answer at that time.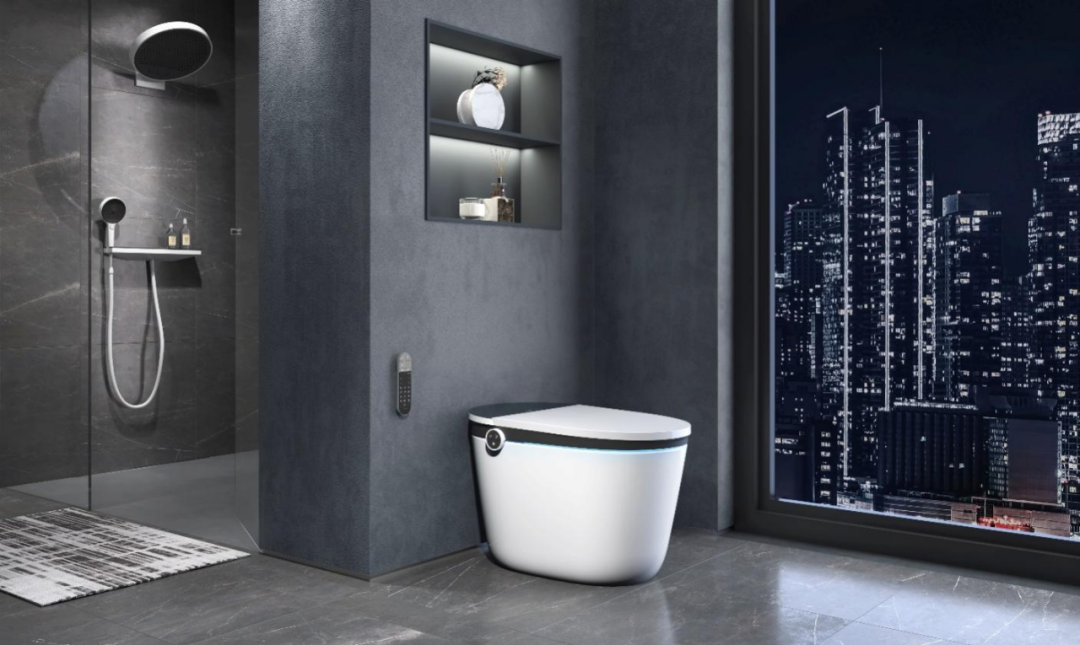 Duravit
W1D15
Duravit 2021 launched D-Neo new whole bathroom series, where the toilet uses Duravit Rimless® seamless flush technology, optional HygieneGlaze® percolating glaze, water 4.5 liters.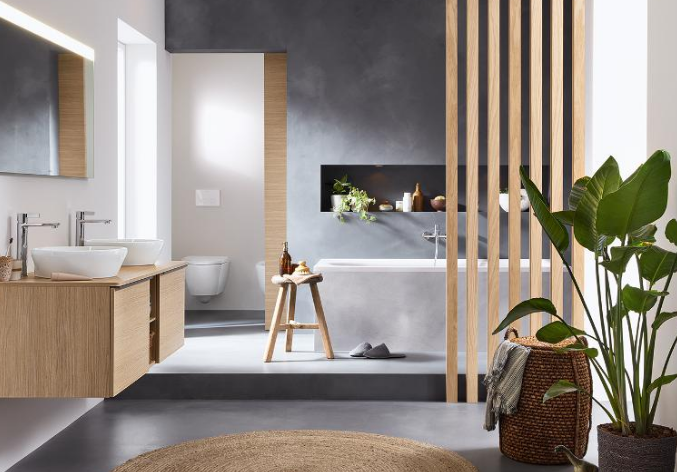 Moen
W1D83, W1E26
In recent years, Moen bathroom tested the smart home and launched U by Moen Smart Faucet, Flo by Moen Smart Water Detector, U by Moen Smart Shower, Flo by Moen Smart Water Shutoff to detect and prevent catastrophic leaks and monitor water usage. 2021 Shanghai Kitchen & Bath Show, also What smart toilets are introduced?

Gebreit
W1E12
Gebreit 2020 introduces the Nuna Nuna Smart Cover. It does away with the traditional side press plate and uses a side button design, eliminating the need to reserve extra distance for the press plate. It saves at least 10cm in width direction and offers 5 levels of adjustment for nozzle position, water volume and water temperature.