2023:Many new products of foreign bathroom brands are coming
As the end of the year approaches, many companies are intensively launching various new bathroom products in preparation for the upcoming 2023.
Especially in foreign countries, with the arrival of Christmas and New Year schedules, companies have gradually stepped up their publicity campaigns, and all kinds of new product information are covered on official websites, industry websites and various social platforms.
Judging from the new products of these companies, customized, intelligent, and environmentally-friendly products are still the industry trend, while in faucets, hardware and other products, various design schools complement each other, showing the strong vitality of aesthetic elements in the field of bathroom design.
Roca: Aleyda bathroom furniture
A full set of bathroom series that will be launched in January 2023. The size of bathroom cabinets can be customized, with widths ranging from 500mm to 1200mm, and depths of 480mm and 380mm. The finishes can also be pebble gray, matte white, and beige , Pure White, etc. to choose from.
The storage function of this product is also very powerful, and the interior is subdivided into storage compartments of different sizes, which are suitable for storing all kinds of cosmetics.
The bathroom vanity can also be perfectly matched with Roca's Cala range of mixers for a stylish look.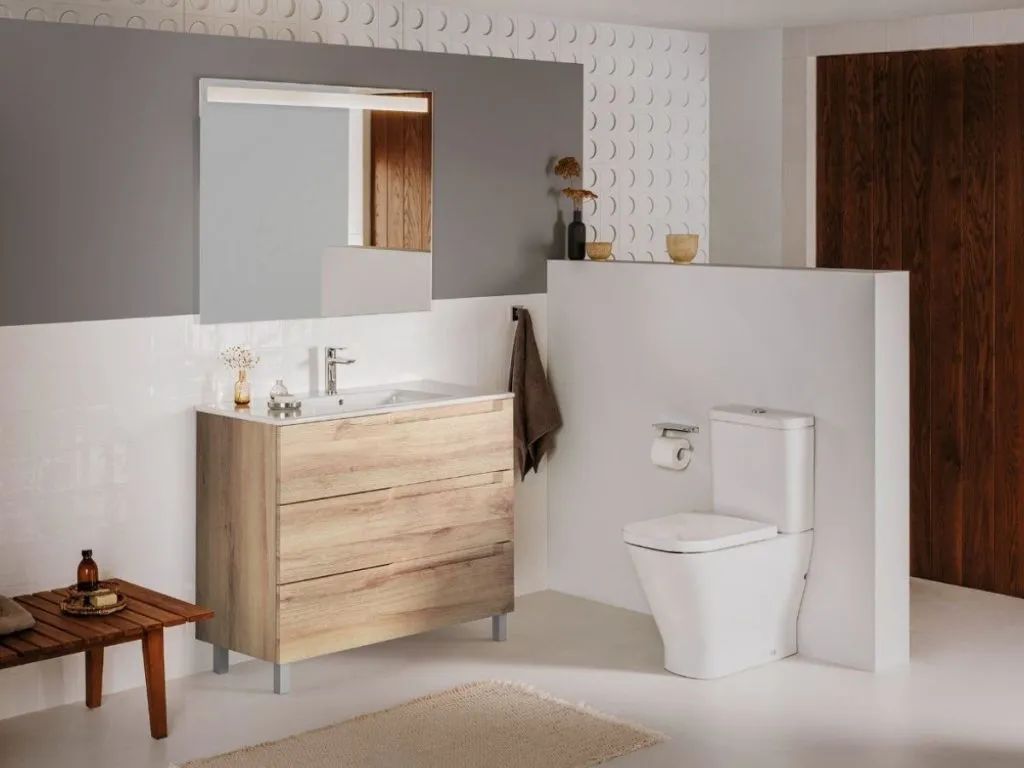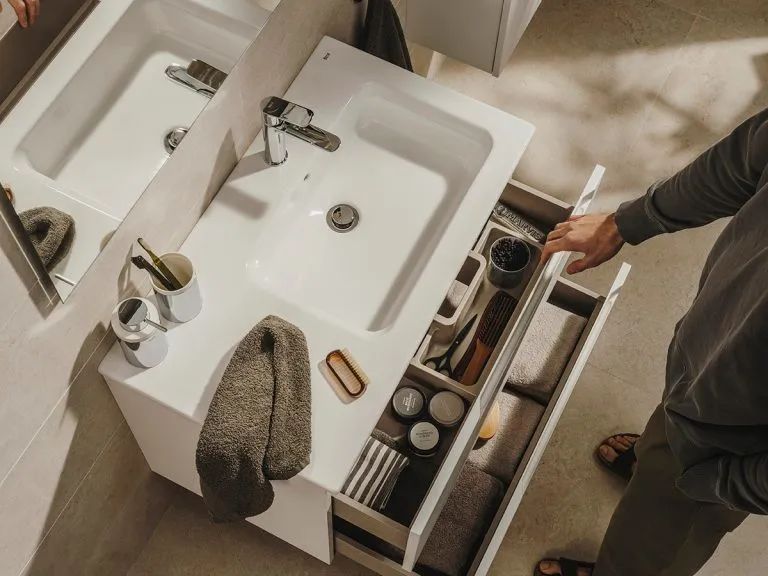 Duravit: Tulum range of faucets
Well-known designer Philippe Starck has created a new series of faucets for Duravit.
The straight and elegant lever handle of the tap is the same width as the spout, allowing easy adjustment of water volume and temperature.
The faucet has a variety of water outlet modes, including a soft and dispersed spray mode with a flow rate of only 5 liters per minute. The tap is available in chrome and matt black finishes and is compatible with the Starck T collection of bathroom accessories, also designed by Philippe Starck.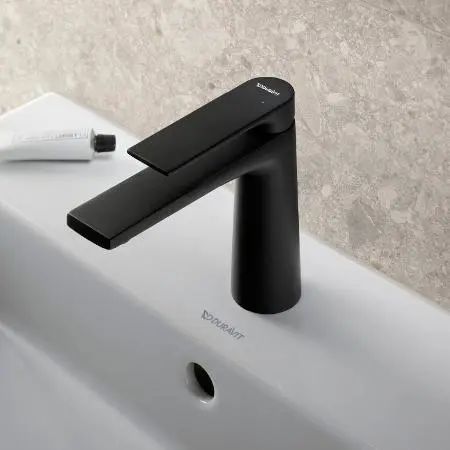 Laufen: Lua bathroom furniture
LAUFEN's new lua complete bathroom series, ceramic products are treated with Clean Coat (LCC) surface treatment technology and made non-porous to ensure that dirt, scale and bacteria are easily washed away by water.
Bathroom cabinets can choose from 4 finishes: matte white, glossy white, integrated gray and wild oak, and the hardware faucet provides 3 metal finishes of gold, copper and titanium, as well as up to 37 colors to choose from, giving users extreme comfort. Great customization freedom.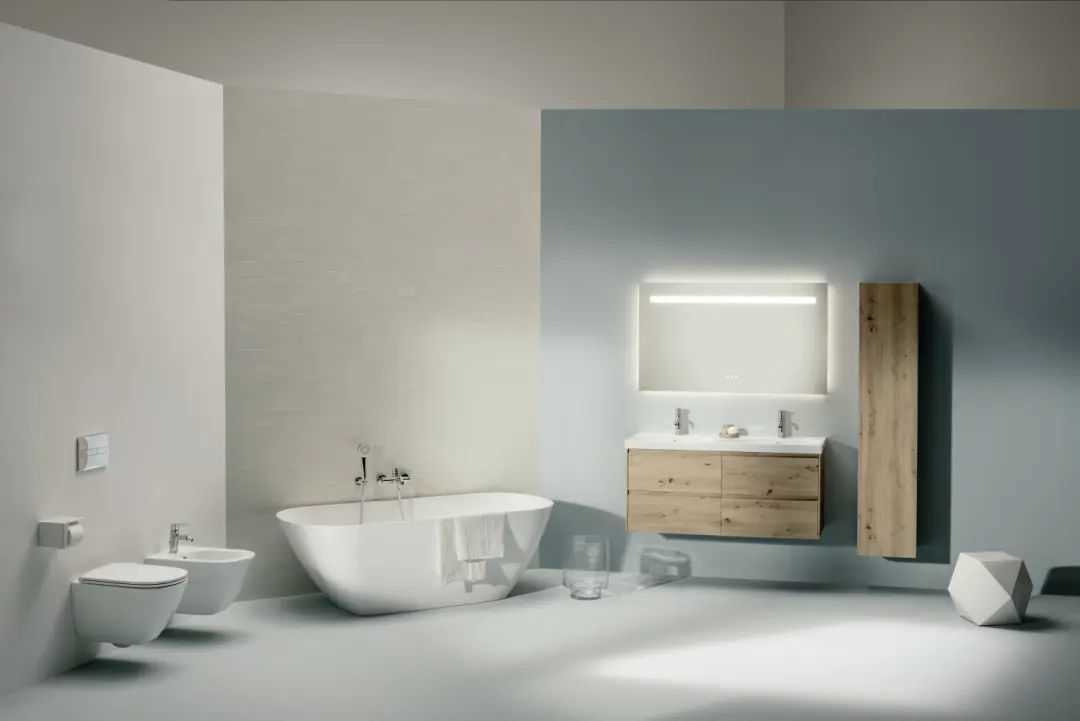 THG Paris: Hamptons Series Faucets
Created by French company THG Paris and designer Charles Zana, the series name "Hamptons" (Hampton) is reminiscent of luxury, softness and sexiness.
Inspired by manufacturing equipment in factories, the cylinders, notched wheels, ergonomic nozzles and handles all demonstrate the robustness and practicality of mechanical structures.
BRAVAT: Xingle Rainbow integrated smart toilet
BRAVAT's newly launched smart toilet has a built-in automatic disinfection system. The seat and cleaning spray gun are made of antibacterial materials, adapting to current trends and ensuring the health of users.
The AI voice control system is introduced, and functions such as water temperature, sitting temperature, cleaning mode and disinfection can be set through language.
There are function buttons on the side, which can be turned on/switched, and there are 2 custom modes, butt washing and women's washing, which you can choose as you like.
There is also colorful lighting at the rear, which is automatically turned on when approaching, intuitively displaying the operating functions, and creating a space atmosphere at the same time.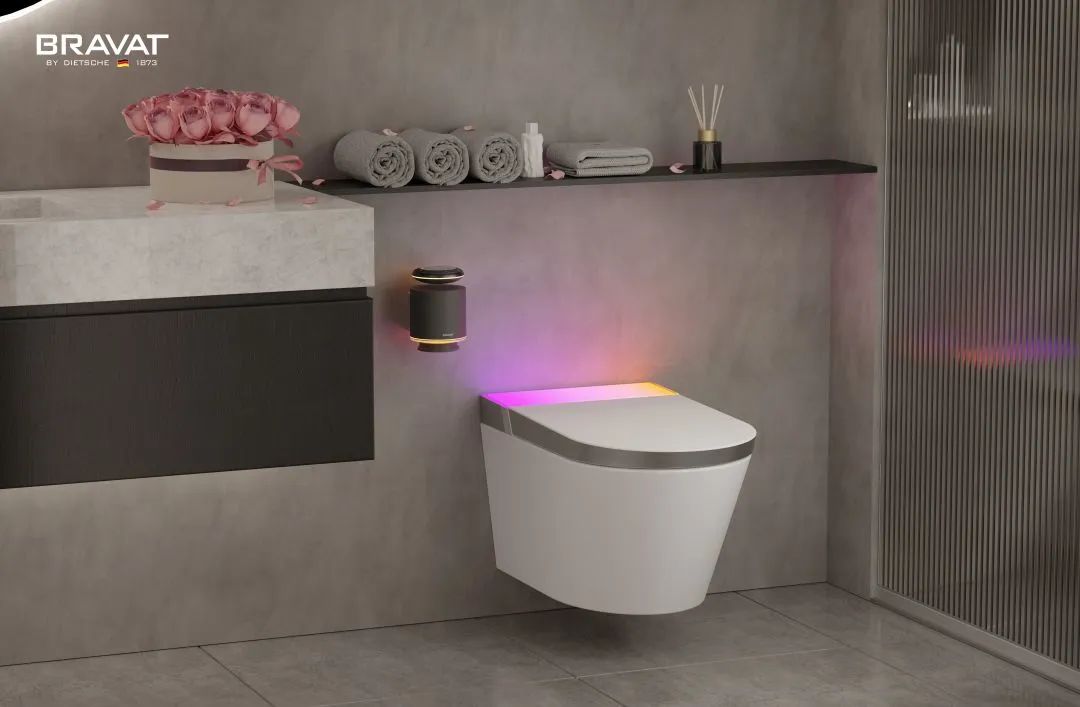 Delafon: CLEO1889 series faucet
Kohler's Jacob Delafon has recently launched the CLEO1889 series, including bathroom cabinets, faucets, countertops and other products.
Among them, the CLEO1889 series faucet adopts a retro design full of decorative details. The main body of the faucet is towering and eye-catching, and the ceramic handle is exquisite and beautiful.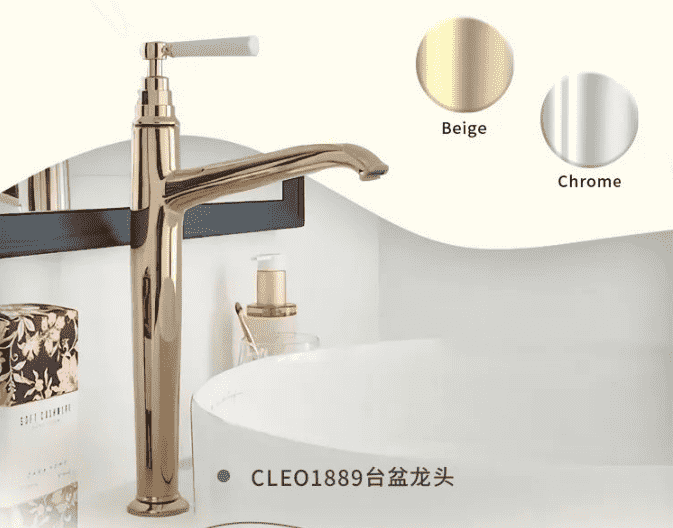 Graff Design: Luna Collection Bathroom Products
GRAFF Designs, a bathroom company headquartered in the United States, recently launched the Luna series of bathroom products.
Including faucets, washbasins, showers and bathtubs, etc., especially the design of the faucet is eye-opening. It is inspired by the crescent moon and adopts a wall-mounted design with obvious curved outlines.
In addition to white, this set is available in polished chrome, stainless steel, brushed gold, brushed nickel, brushed copper, matt black and other finishes to add a refined touch to bathroom products.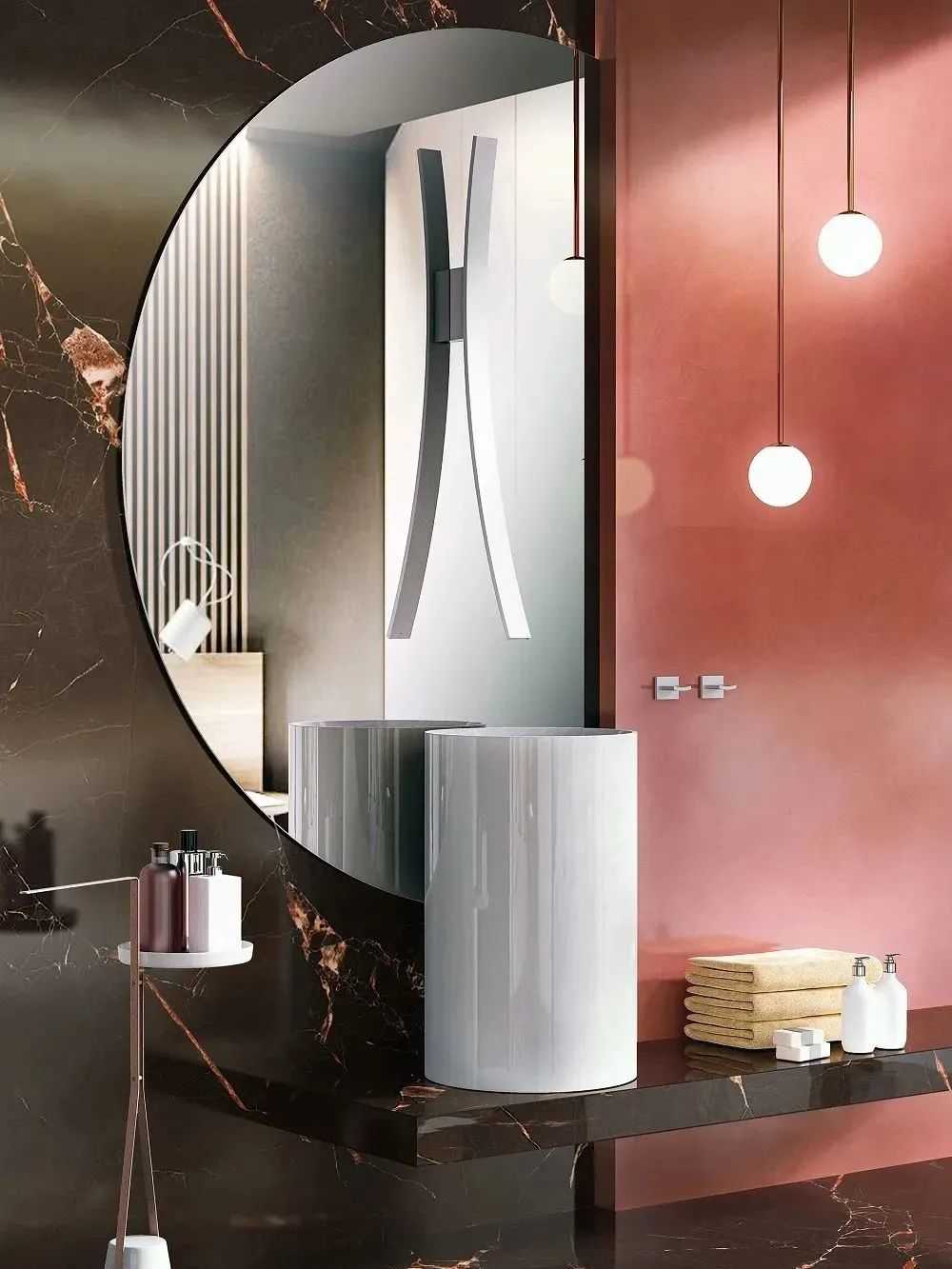 VIGA is going to launch new series bathroom faucet, if you are intested, please follow us and stay tuned
Email: info@viga.cc