Assembled Bathroom Ten Billion Market Competition, Bravat, Gold, Yigao, U Choice, Cozy, Honlley And Other Started
Kitchen & Bath Headlines
August 20-23, "2020 Shenzhen Fashion Home Design Week and the 35th Shenzhen International Furniture Exhibition" and "the ninth Guangdong Construction Industrialization Products and Equipment Exhibition", held in Shenzhen and Guangzhou, respectively, a number of sanitary ware enterprises participated in the two Exhibition. Among them Bravat, Arrow, Gold and Eago participated in the Shenzhen International Furniture Exhibition, while there are U Choice, Honlley, Cozy, Huake Sumitomo, etc. participated in the Guangdong Construction Industrialization Exhibition. Although the exhibition is different, but most of the enterprises coincidentally show the assembly of bathroom products, but also shows the traditional bathroom enterprise to the development of the whole bathroom, the whole bathroom enterprise to the development of the whole house installed industry trends.
35th Shenzhen International Furniture Fair
On August 20, 2020 Shenzhen Fashion Home Design Week and the 35th Shenzhen International Furniture Fair were held at the Shenzhen International Convention and Exhibition Center, attracting more than 150,000 people on the first day. This year's exhibition ushered in many well-known brands in the home furnishing industry to participate in the exhibition, even Huawei and Jingdong also brought their respective partners to showcase the various possibilities of the living environment. Sanitary ware, Bravat, Arrow, Gold, Eago, Huayi, Sally, etc. also brought the latest bathroom products and bathroom solutions.
Bravat
Shenzhen International Furniture Fair mainly focuses on design, with well-packed rooms, move-in ready and designer groups as its three main highlights. This year, Belong, which is known for its design, exhibited in a big way with multi-dimensional innovations from layout, space, products and aesthetics. The exhibition featured complete household installation solutions, assembled kitchens, assembled bathrooms, Magic Wall piping system and new touch-free waving hand sensor flushing products…, creating a home life scene that combines fashion, aesthetics and practicality for visitors.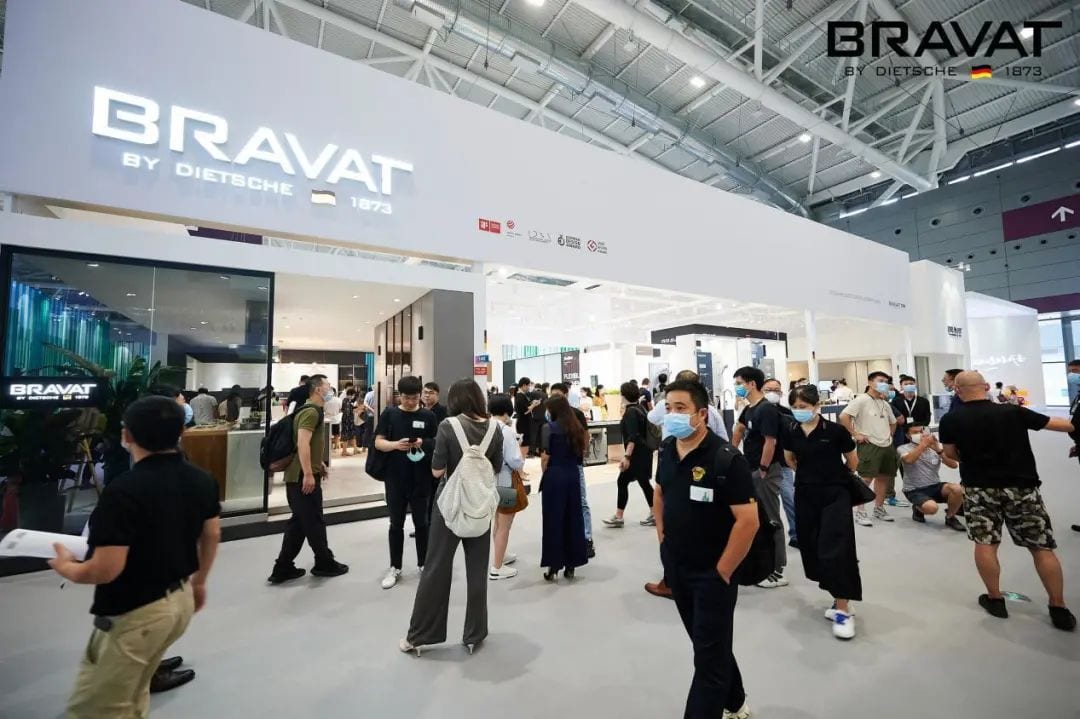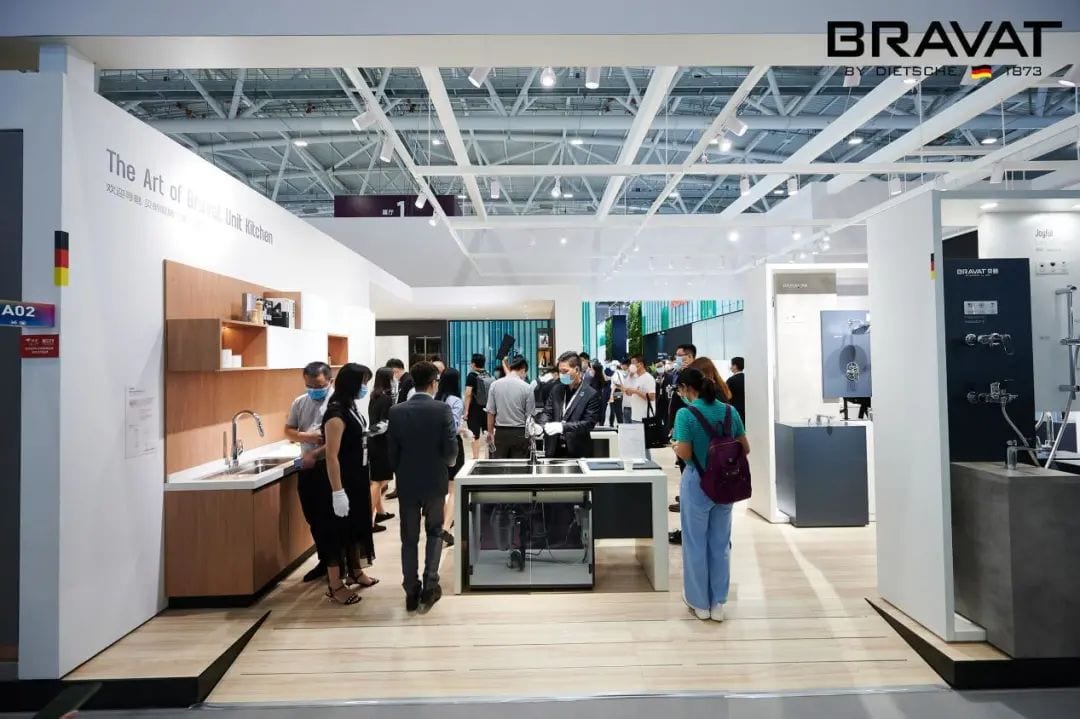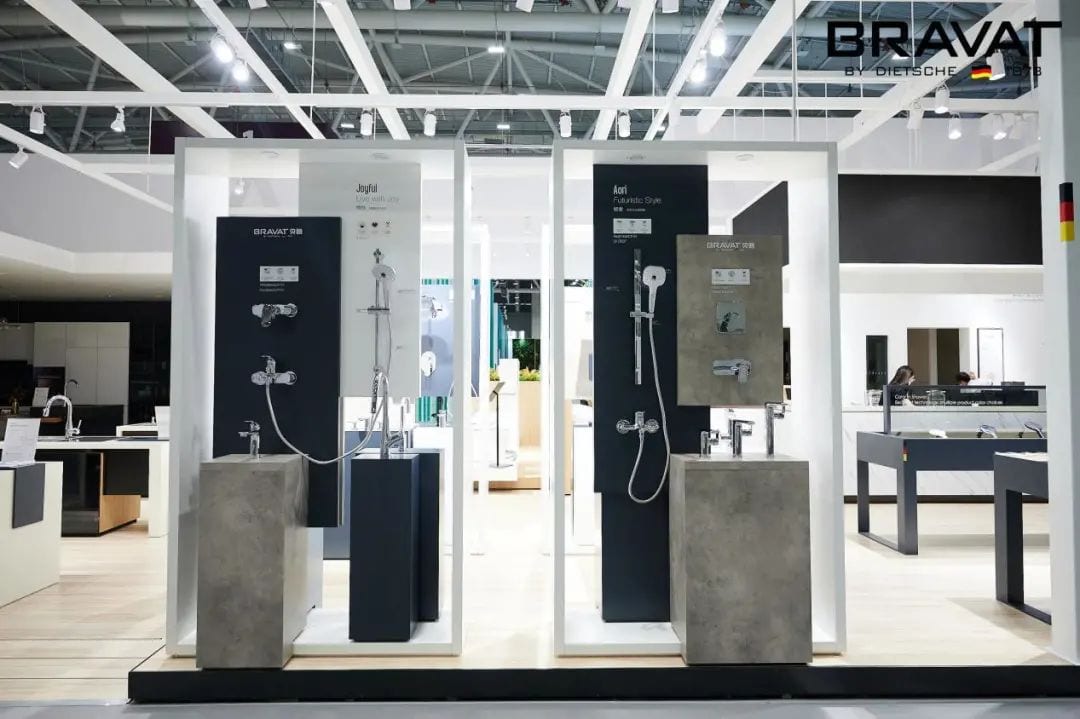 In particular, the complete installation of household types showed the audience an efficient and complete new home. The complete installation of household types is interlocked from household design to the installation of parts – through the analysis of living needs, layout planning, matching of parts, pre-fabrication of parts in factories, on-site assembly and construction, user needs are brought forward, and modules that can be changed at will are designed to form customized "homes" under various combinations! ".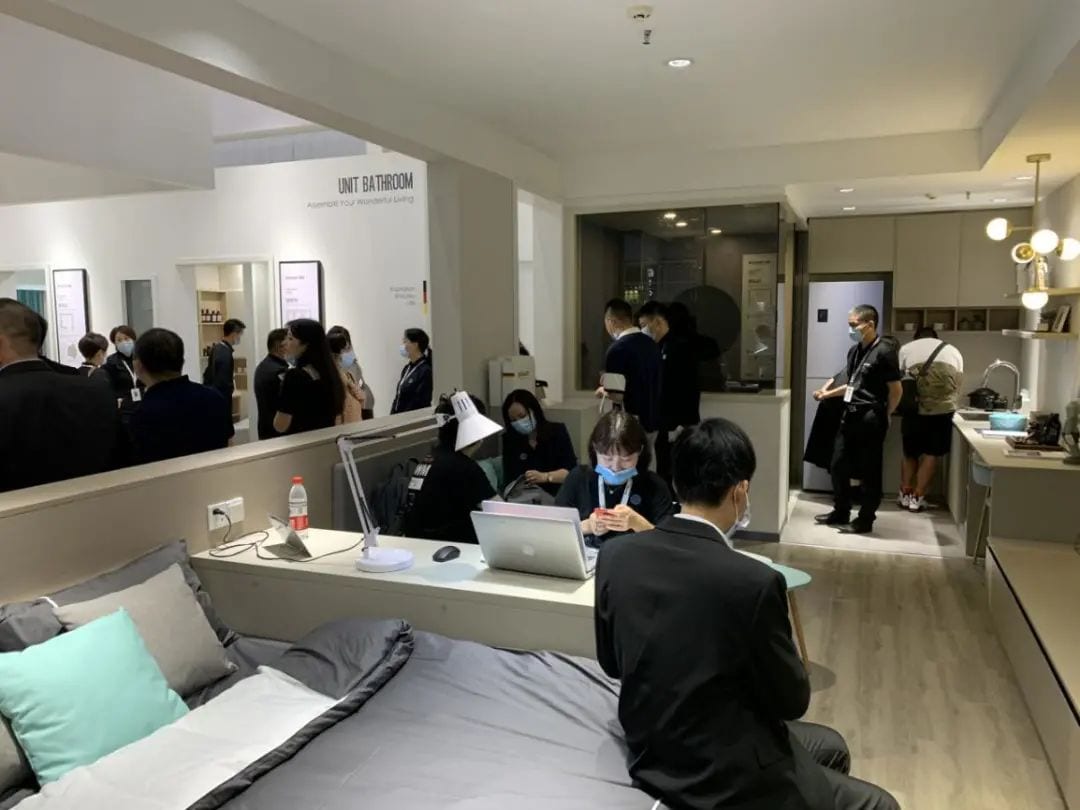 It is worth mentioning that the organizer created 9 themed model houses of different styles at the exhibition, 6 of which chose Bravat's products.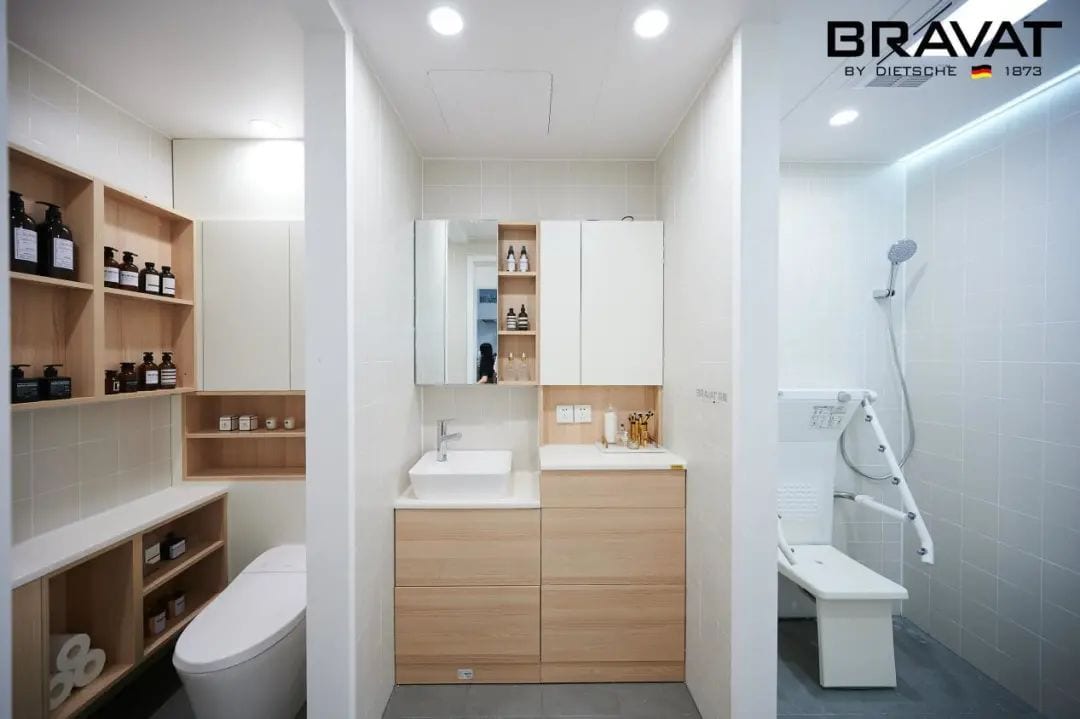 In addition to assembled products, Bravat also exhibited "touch-free waving sensor flush new", using radio capacitive induction technology, built-in wireless communication module, through the remote control system, that can be upgraded to a step ordinary toilet waving flush toilet, to accurately identify the induction, to achieve the function of waving to control the switch.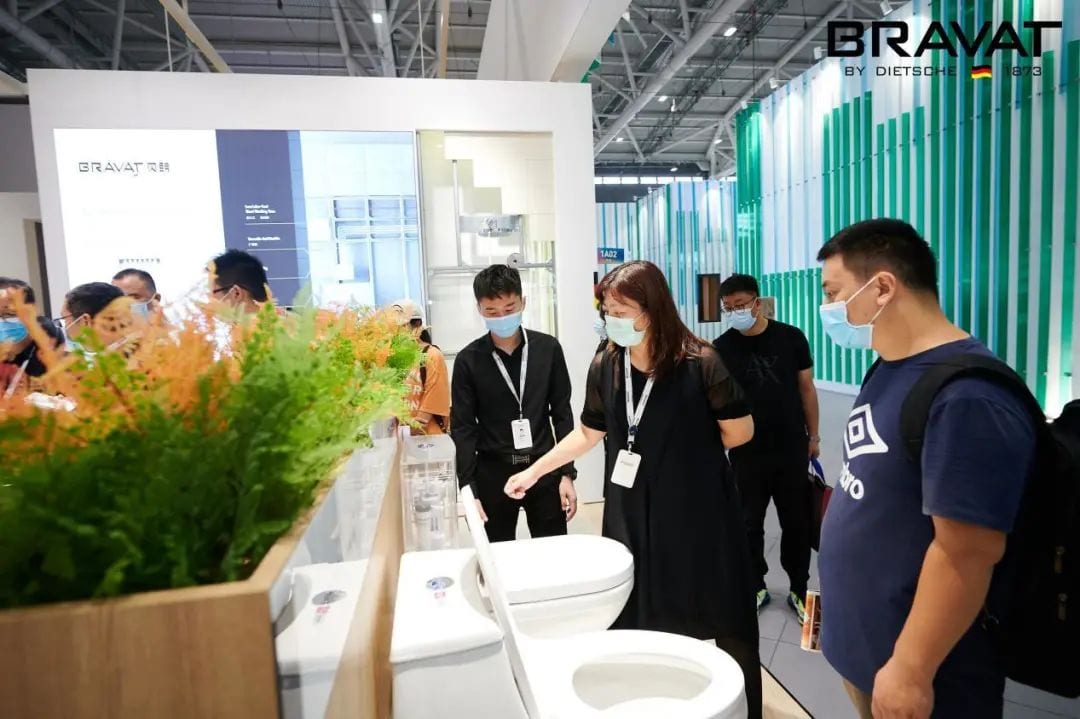 Arrow
Arrow bathroom exhibition area of 385 square meters, booth design is full of creativity, booth in front of a large lawn, and invited ladies to play violin live. Arrow was held at the scene of the "intelligent future, intelligent life" new product conference, exhibited a number of different styles of bathroom space, there are a series of new intelligent toilet, bathroom cabinet, faucet, children's bathroom and so on.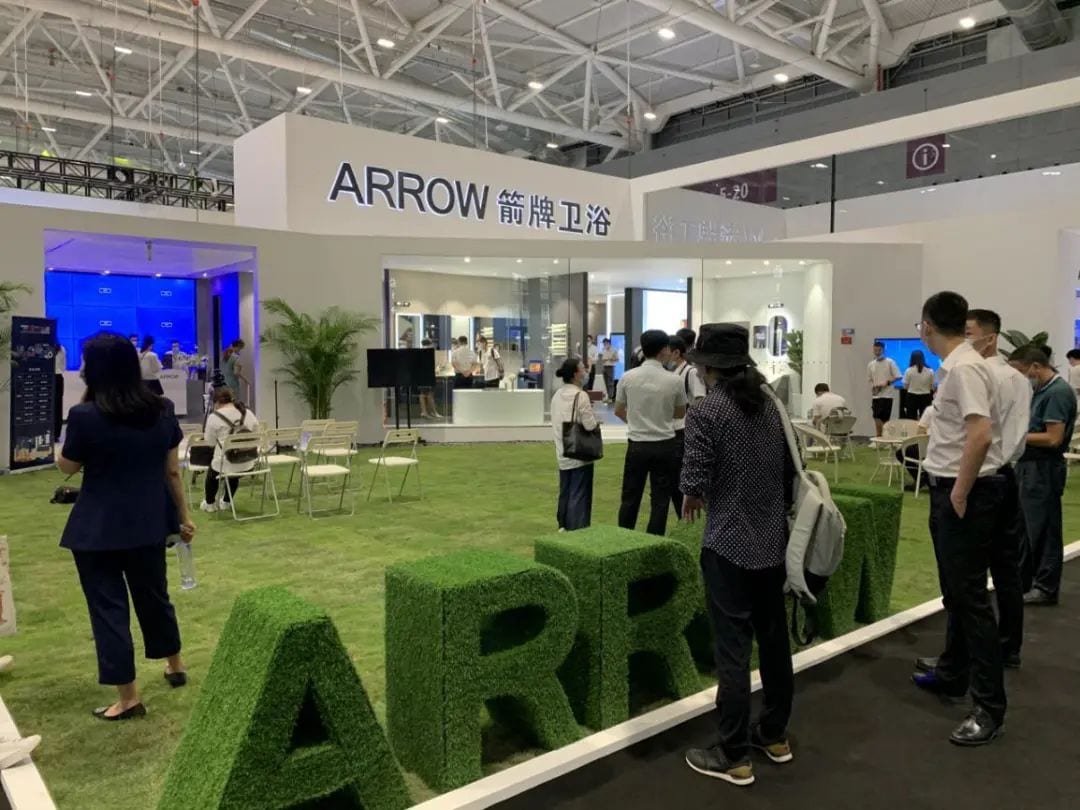 As one of Arrow's heavyweight products, time and space lover series bathroom cabinet attracted the attention of a large number of viewers, the product red as the main color, the use of Xuanyuan quartz countertop, to create an elegant and graceful temperament. The bathroom cabinet also has a built-in disinfection function, able to sterilize towels and other objects, mites, dehumidification and so on. Other bathroom cabinets on display also include rest time, Risi, Yafei, Werner and other series.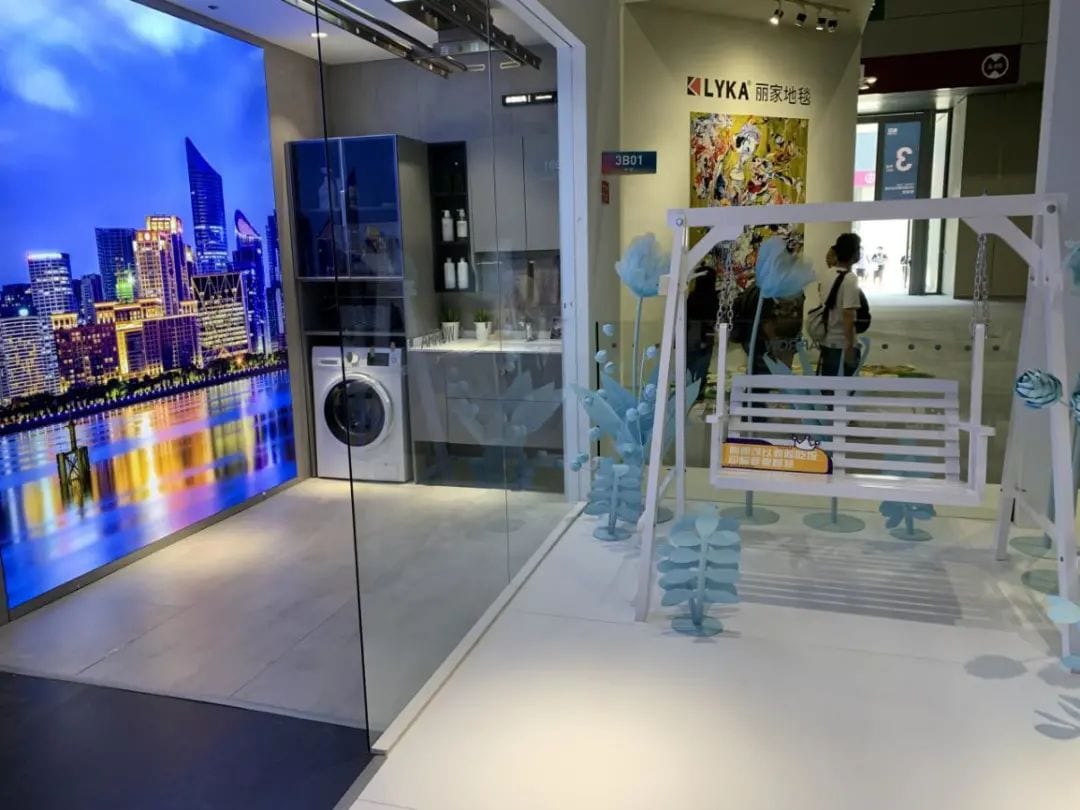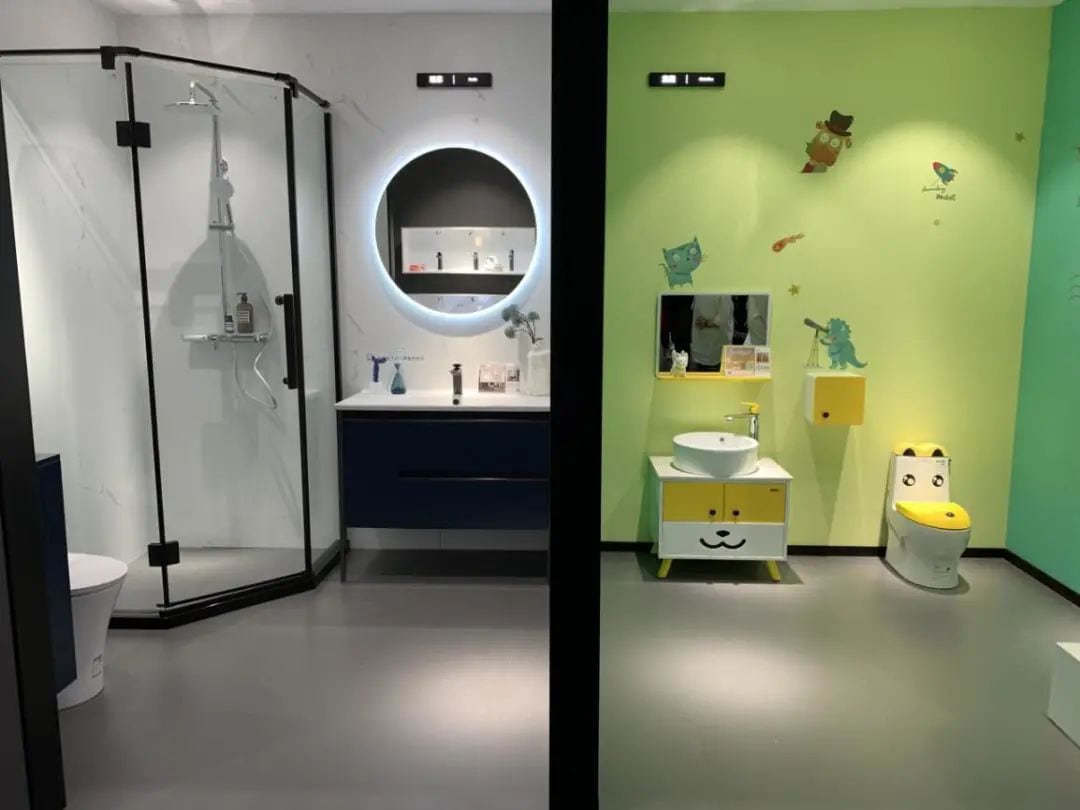 Gold
Gold bathroom this year in two showrooms set up exhibition, the scene to bring a variety of bathroom products, more eye-catching is a variety of new bathroom cabinets, some products can be disinfected with just a click for the toothbrush or towel, the use of ecological wood and storage space is also one of the charm of the product.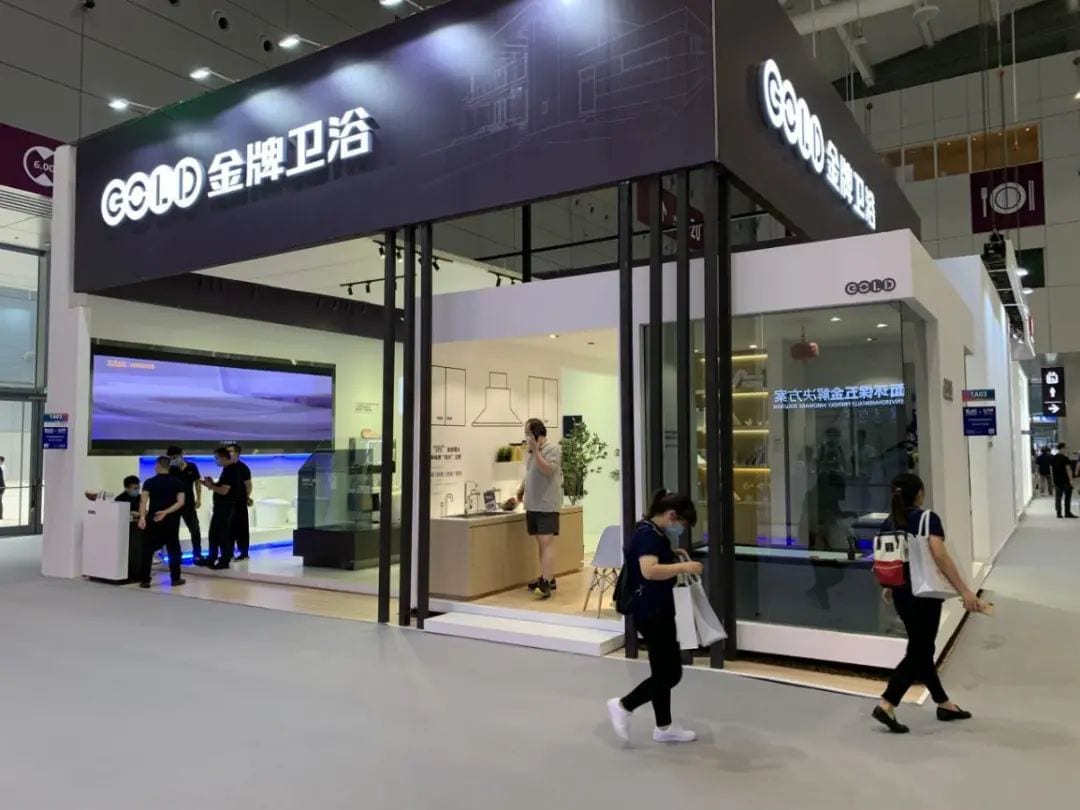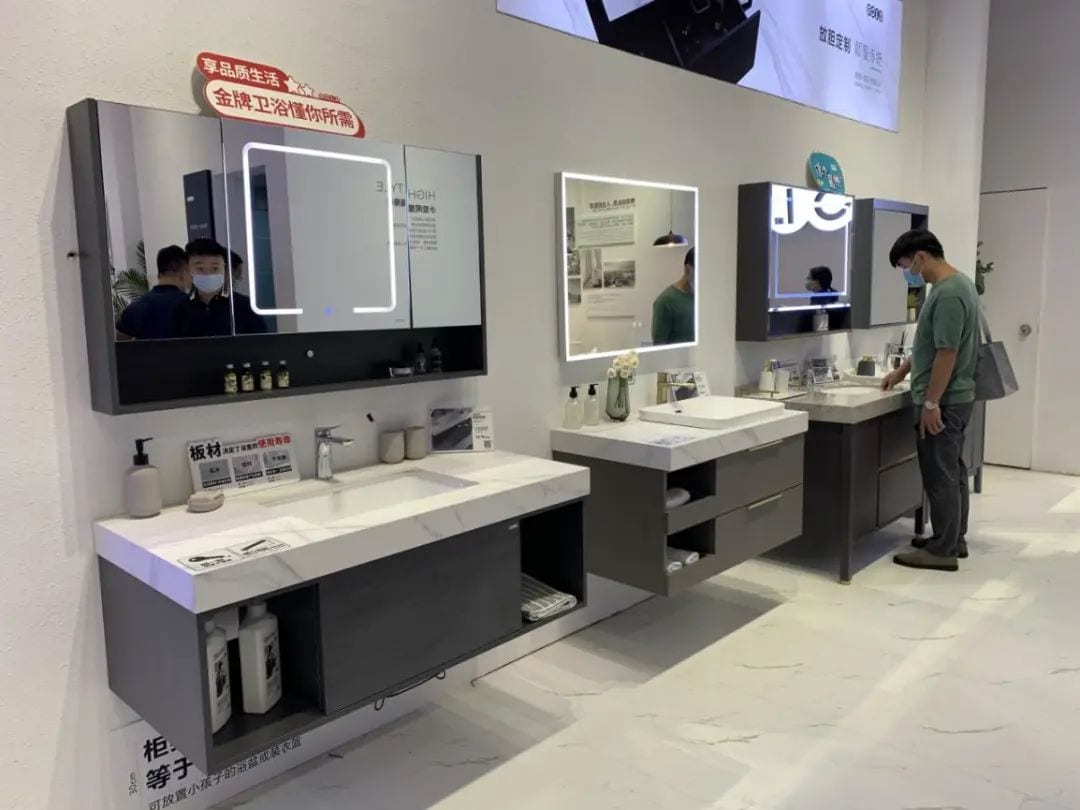 In addition, Gold Sanitary ware this year to follow the trend of exhibiting more sets of assembled bathroom, showing the direction of the whole bathroom has been force, the site slogan "10,000 installed 100,000 effect" prompted the high cost performance of the product.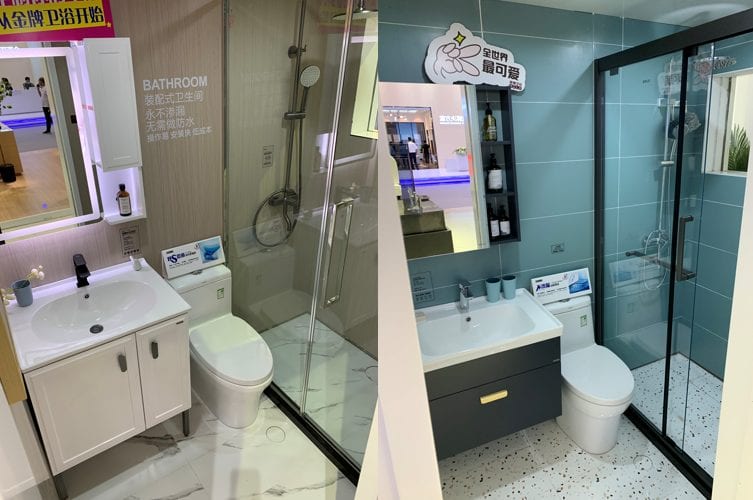 Eago
Eago is not new to the introduction of assembled bathrooms. At this year's exhibition, Eago showed two series of products: "Colorful System" and "Diamond System". The former adopts honeycomb type colorful wall panel with various styles and effects, and has the characteristics of sound insulation and heat insulation. The latter adopts diamond wall panel, which is integrated with the veneer and eliminates hollow drums.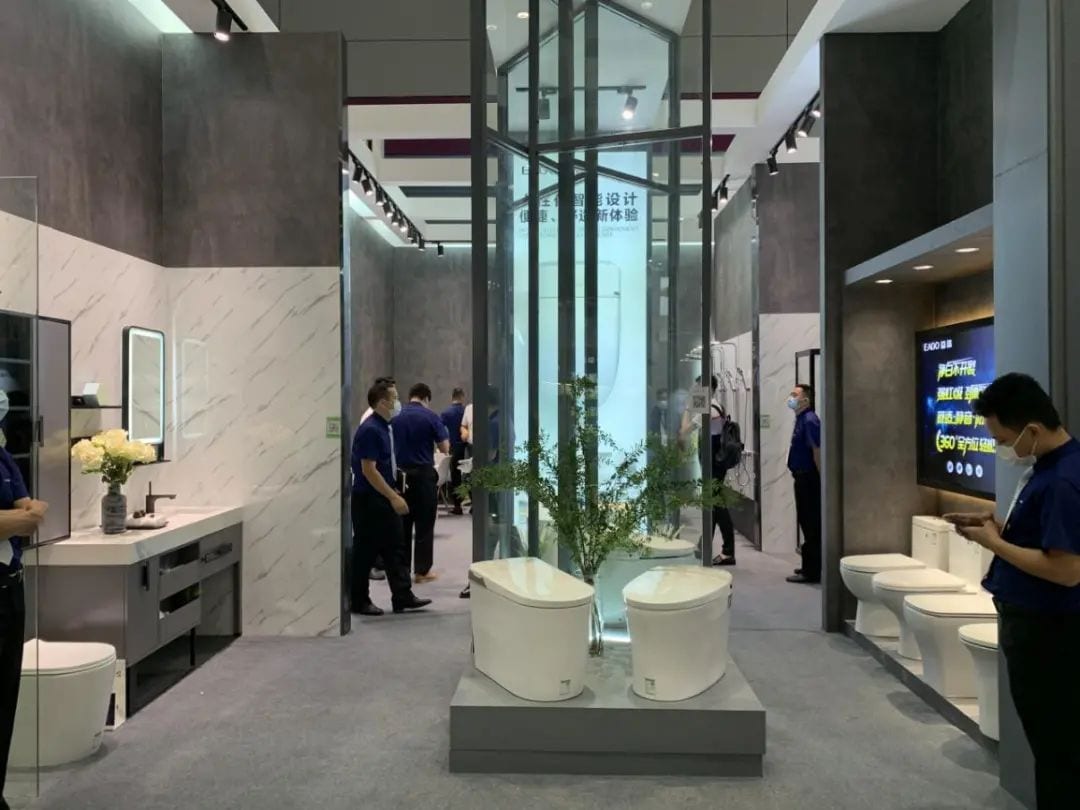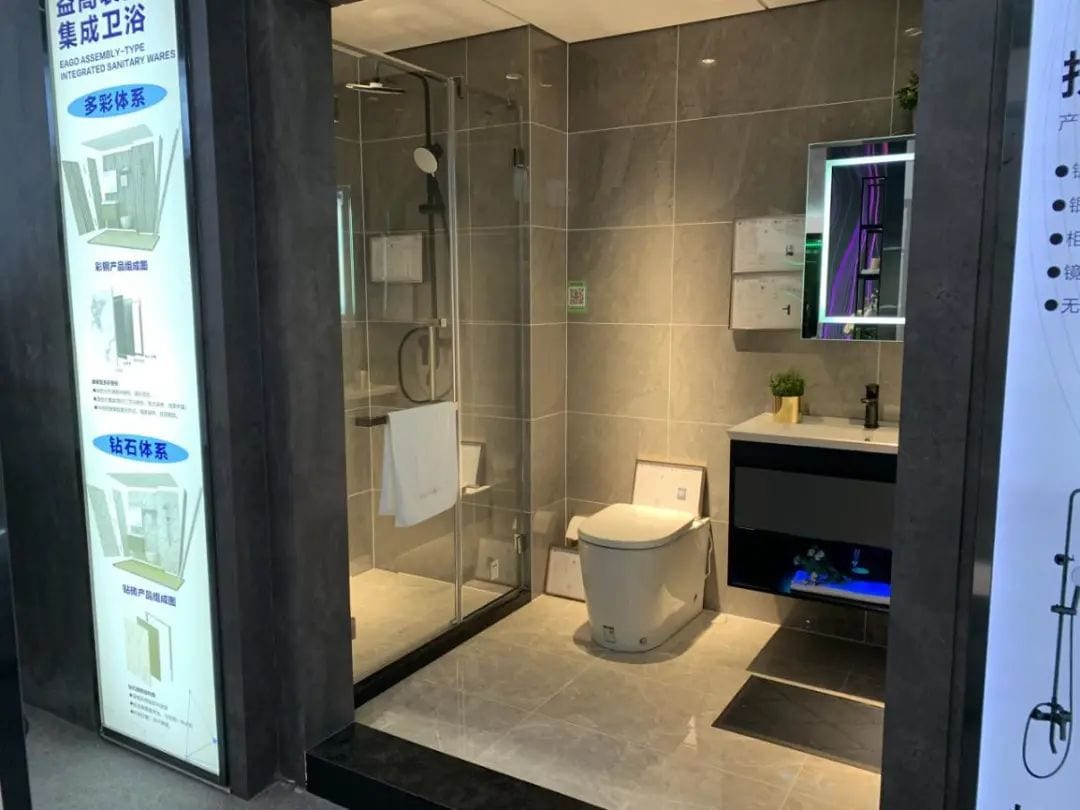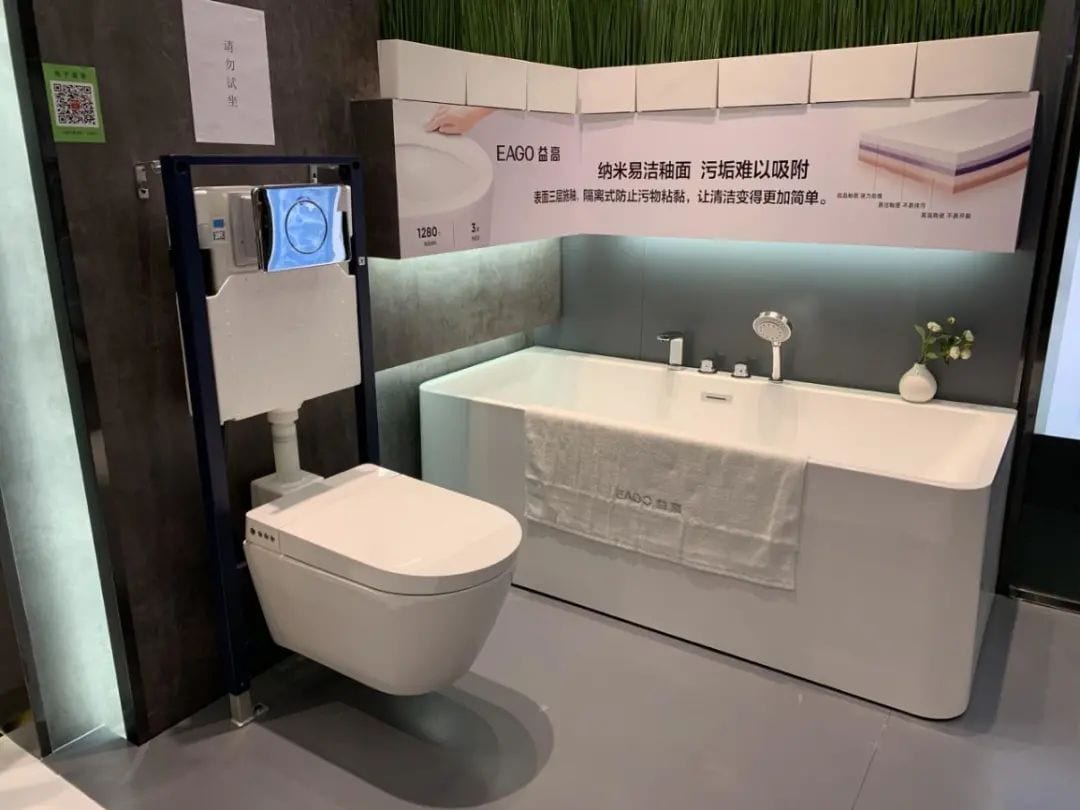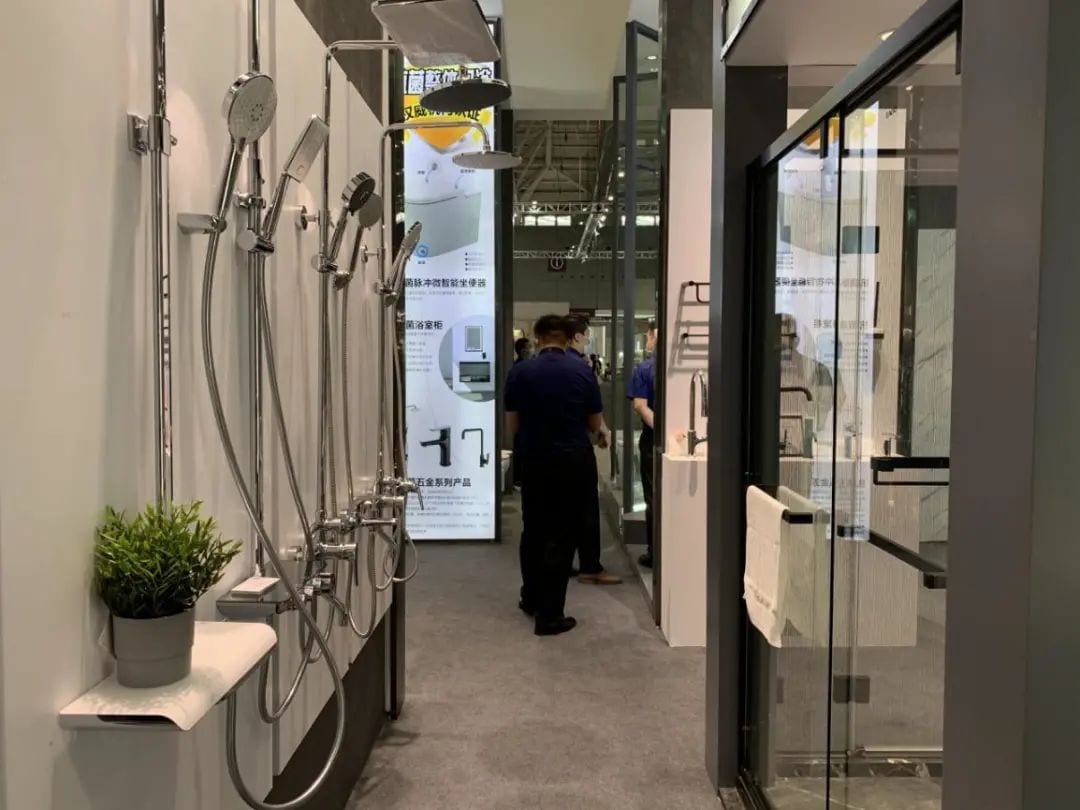 Sally
Positioned as an "integrated kitchen and bathroom system solution provider", Sally mainly exhibited assembled bathroom, assembled kitchen and other products. Among them, the assembly bathroom including SMC series, GRC series and VCM series, complete a 3 square meters bathroom only takes 4 hours.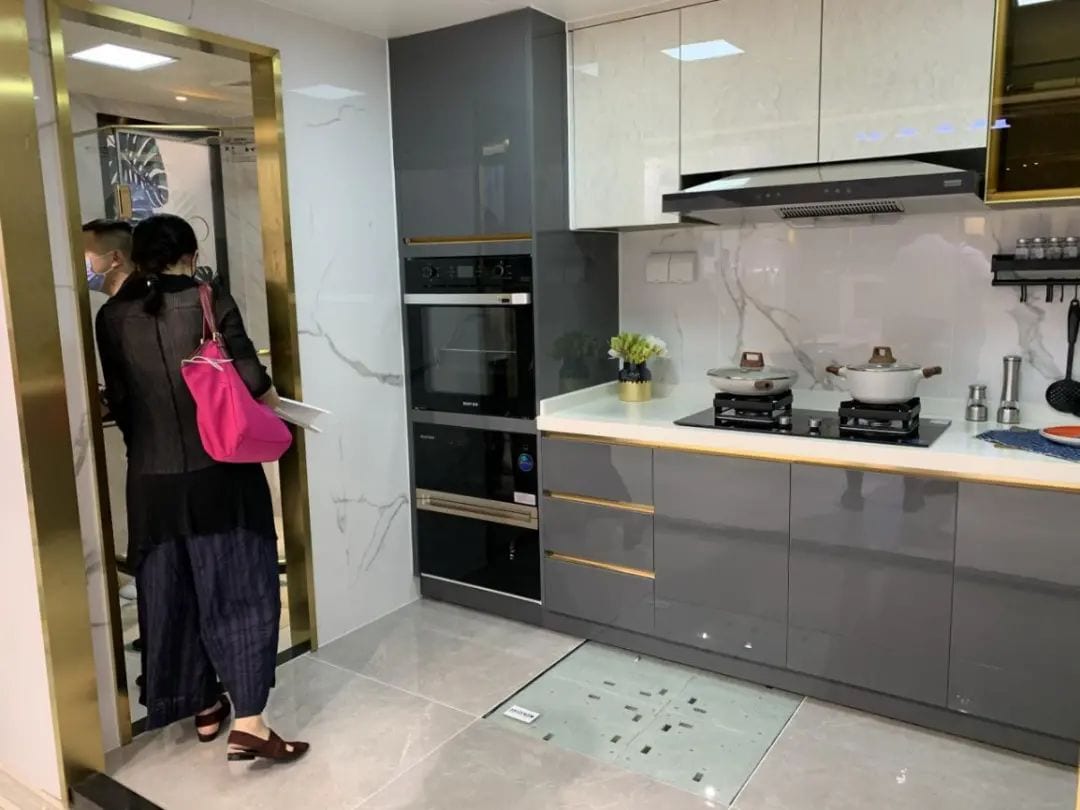 Huayi
One of the products of GA603 series, no matter it is mirror cabinet, master cabinet, toilet cabinet, door panel, countertop, there are a variety of customized items to meet different personalized needs and home environment.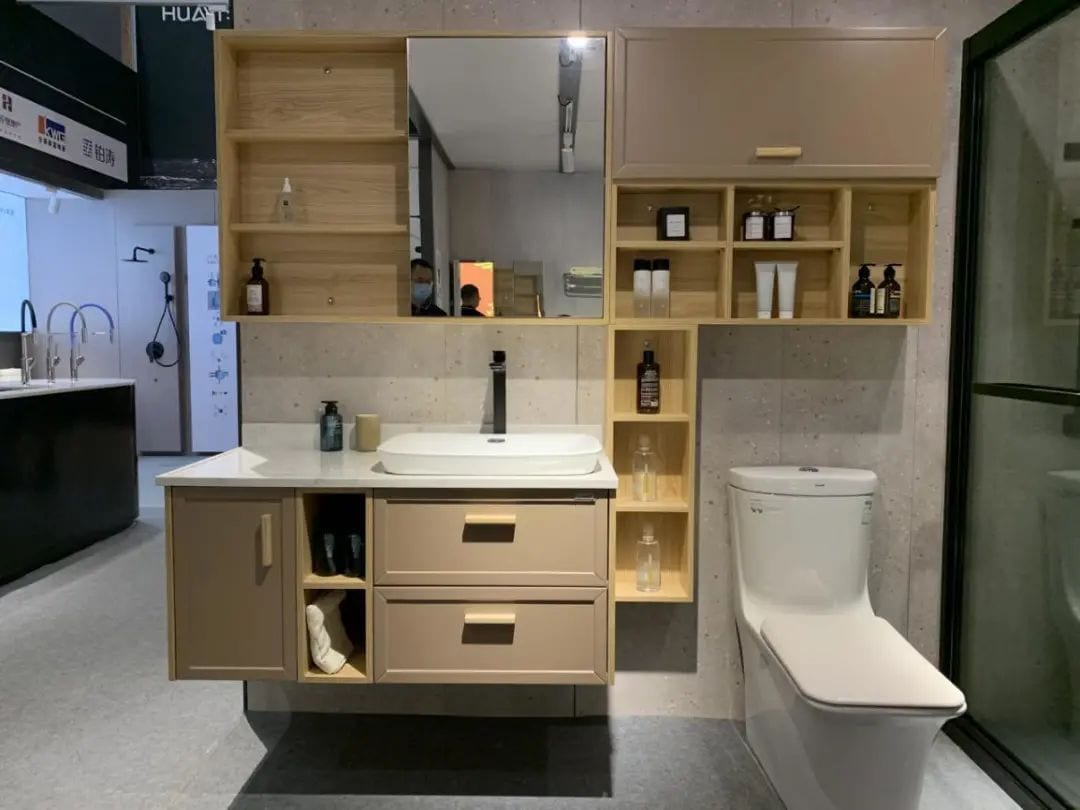 As the strong points of the Huayi sanitary ware, hardware faucet is also the protagonist of the booth, which cut fine processing series using CNC carving technology, point, line, surface tightly sewn, and the shape is also quite a fashion sense.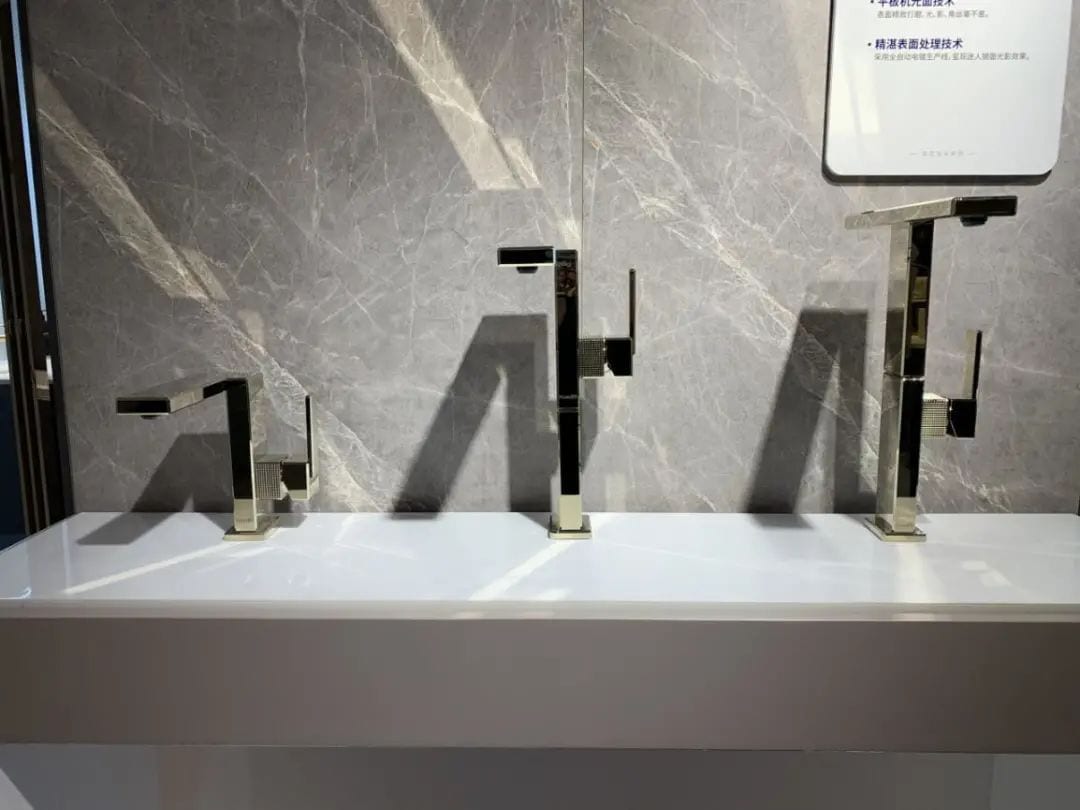 The Ninth Guangdong Construction Industrialization Exhibition
August 20, the ninth Guangdong construction industrialization products and equipment exhibition held in Guangzhou Pazhou Exhibition Center. As a more professional exhibition, the scope of this exhibition is not large, only in 15.1 Hall to start, but the exhibitors are in the field of construction industrialization has a certain popularity of enterprises, including Cozy, U Choice, Honlley, Huake and so on. From the new products or new actions of these enterprises, you can get a glimpse of the entire field of construction industrialization, especially in the field of assembled bathroom development status quo.
Cozy
At this year's exhibition, Cozy brought a fully assembled system, covering the whole bathroom, integrated kitchen, cast parts, bathroom cabinets, pre-installed stairs and other assembled interior parts.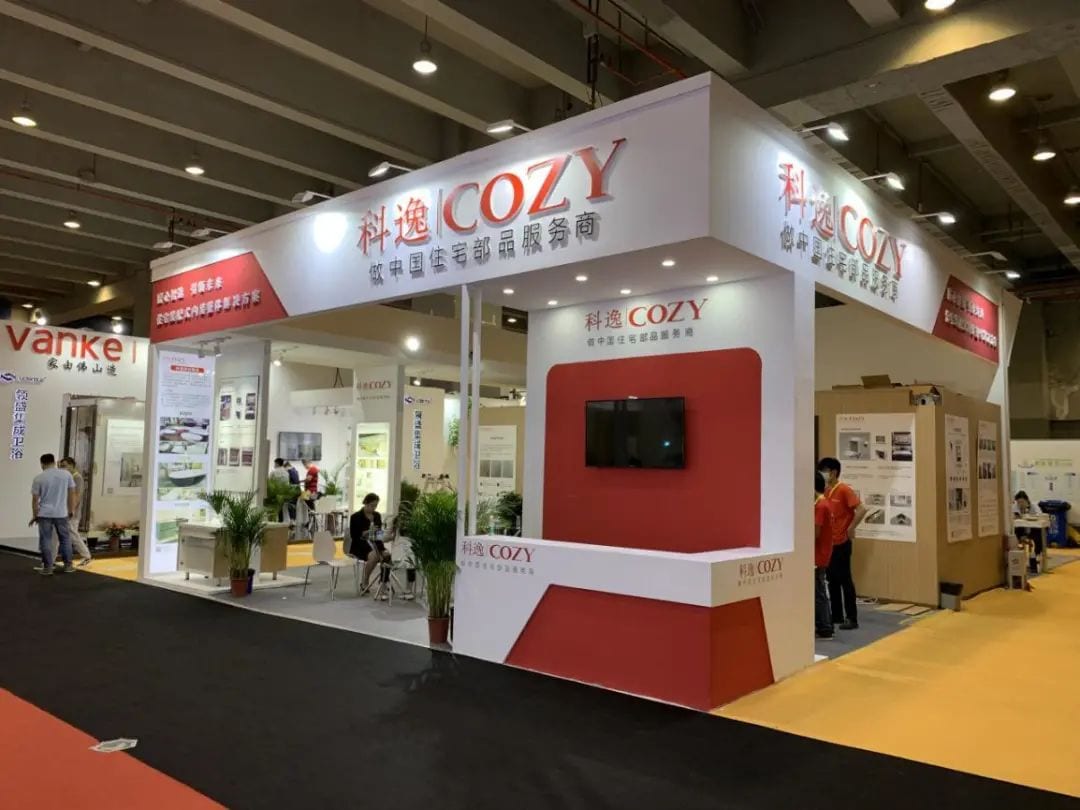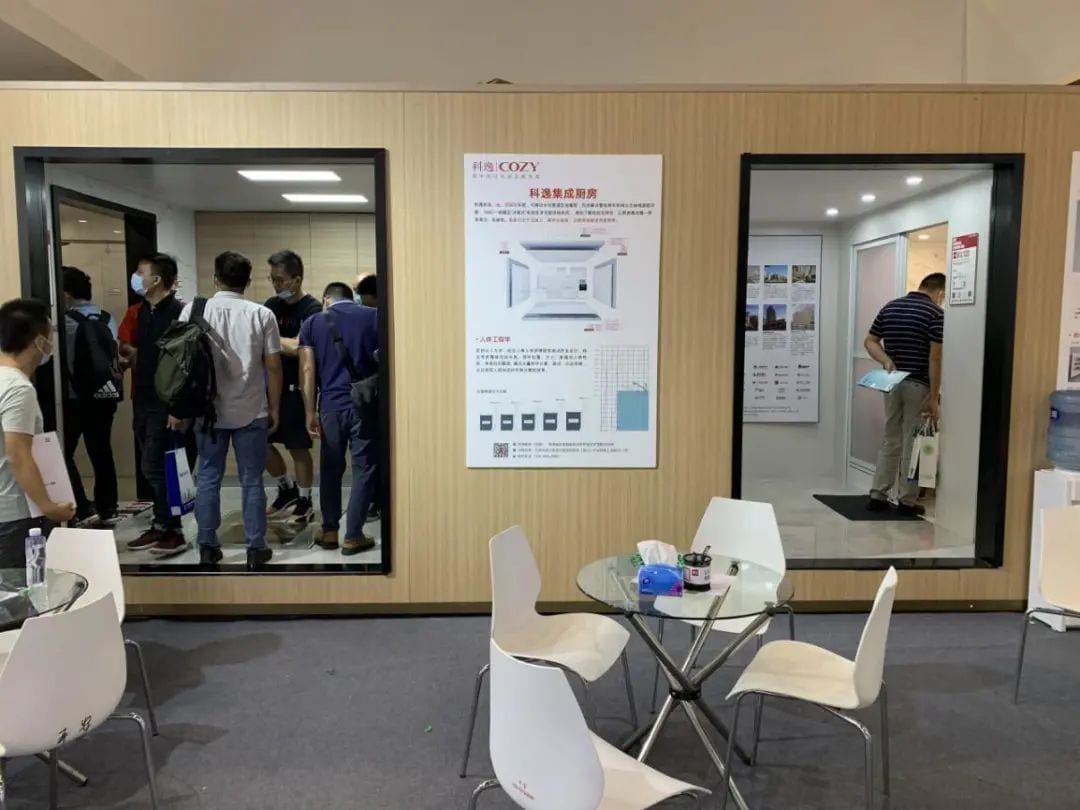 The whole bathroom exhibited adopts ceramic veneer composite panel, which is a new type of energy-saving products with good weather resistance and durability, and can be applied to internal and external walls and ground decoration.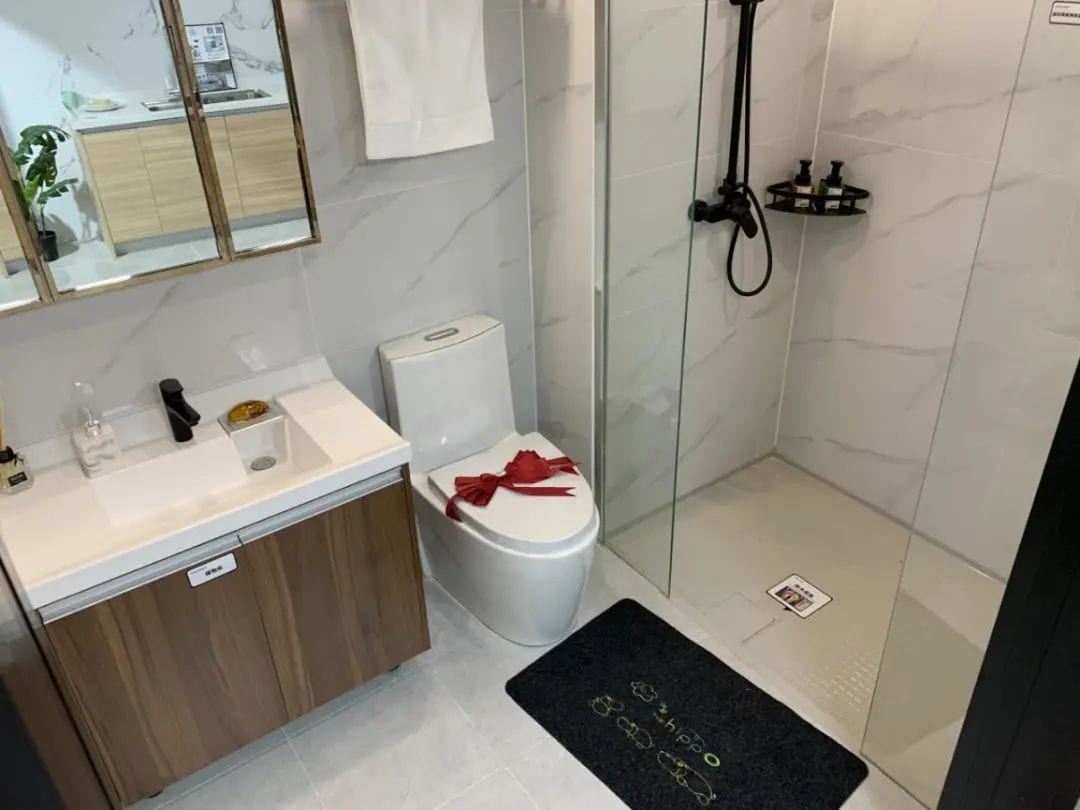 The integrated kitchen adopts overhead system of wall, floor and ceiling, which can be used for laying plumbing, electricity pipes and underfloor heating, and has SMC one-piece molded "refrigerator-style" cabinet and multi-functional storage system, making the kitchen as easy to clean and store as refrigerator.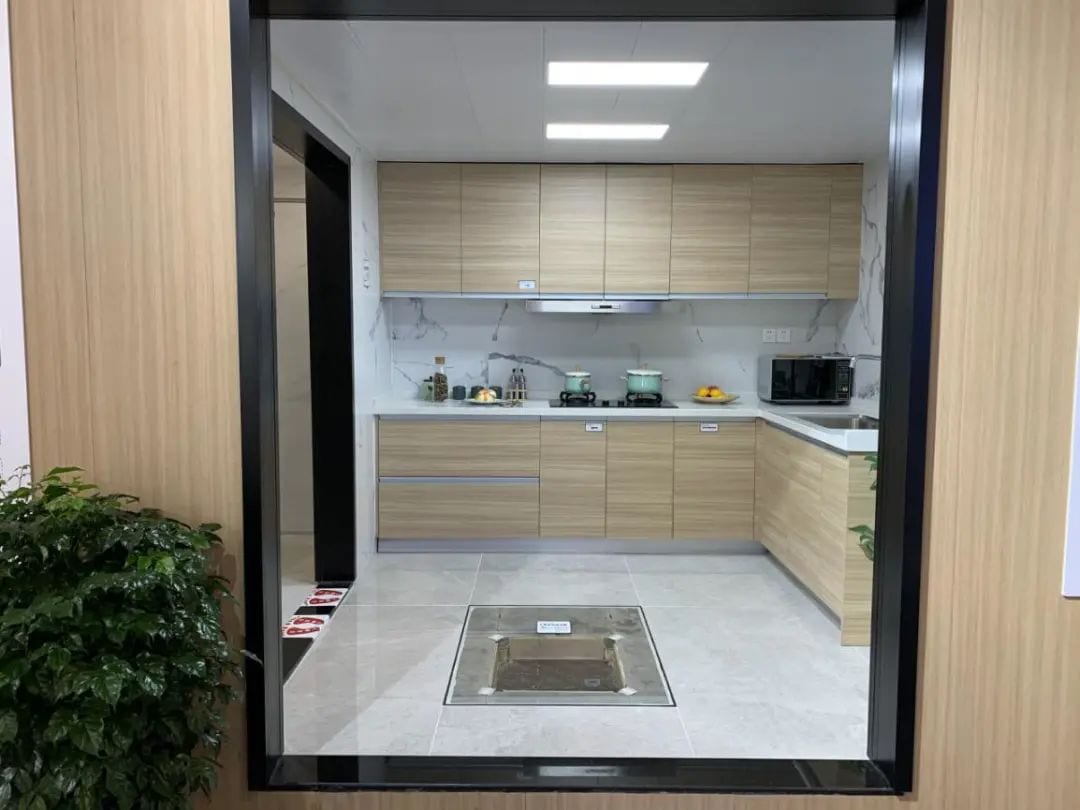 U Choice
This year's exhibition, there is a nest of home furnishings through the whole house to showcase a whole house space, including the assembly of the whole bathroom, the whole kitchen, living room and bedroom and other space scenes, presenting a complete home space for the audience.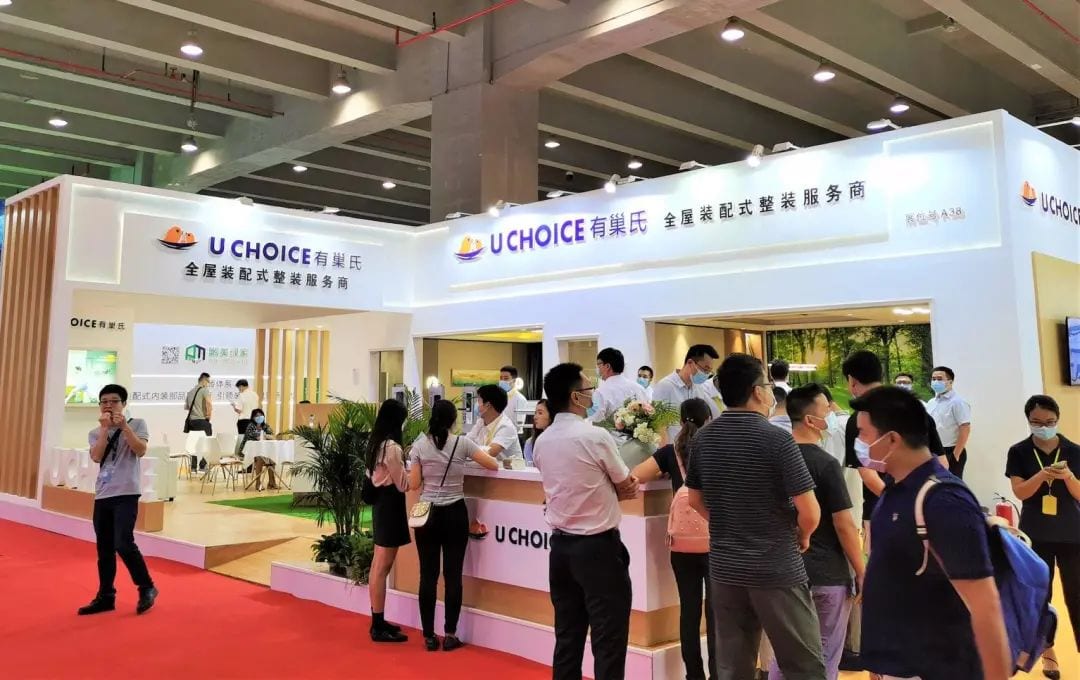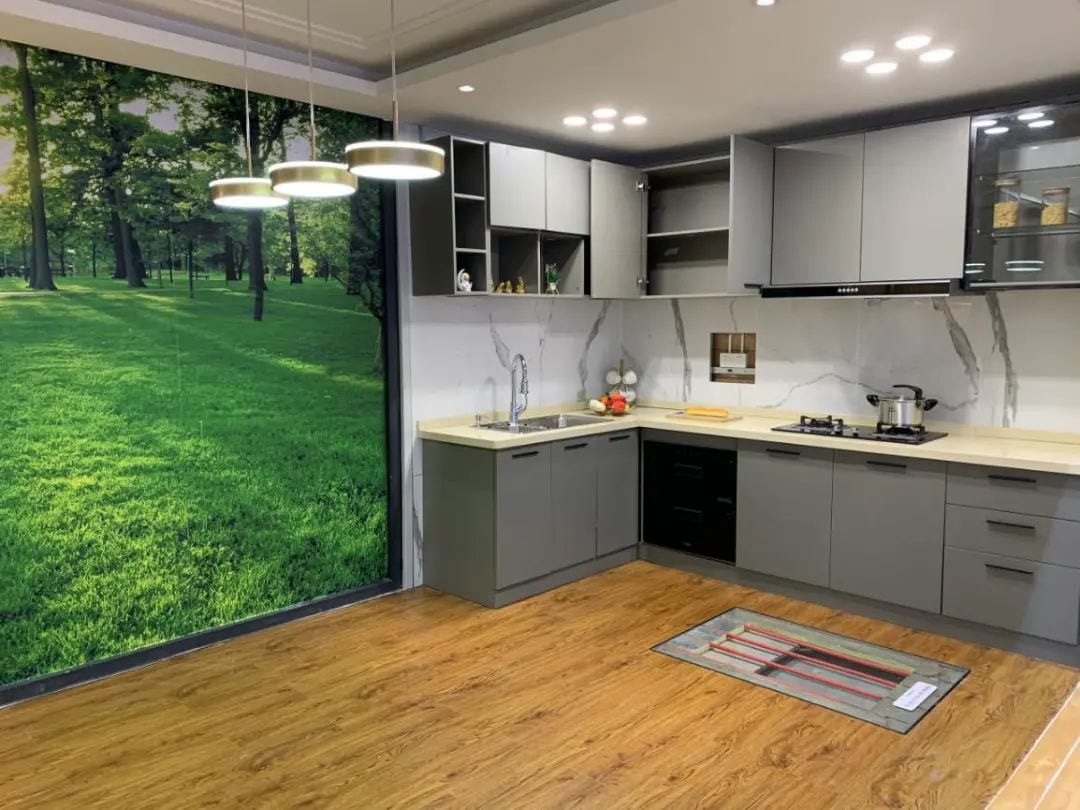 Space with the product, fully integrated after the epidemic users are highly concerned about the "health" elements, such as bathroom space, choose health attributes stronger bathroom products, customized for users of a healthy space.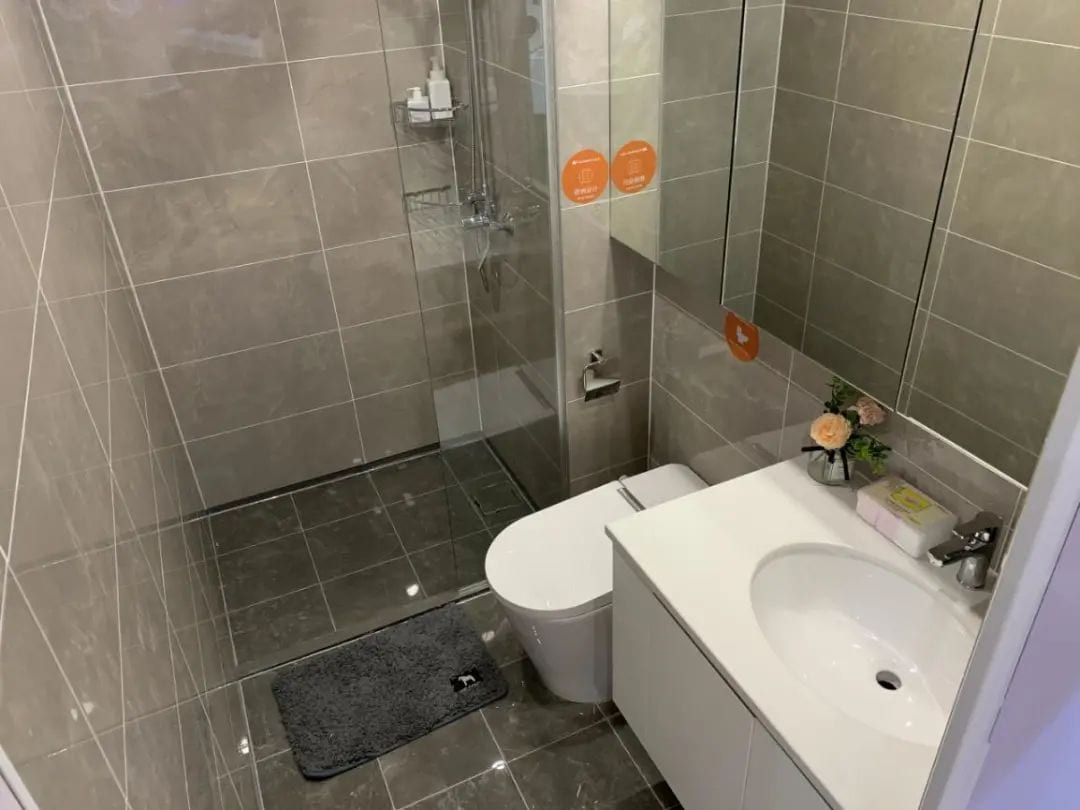 In addition to the whole bathroom products and the whole kitchen, U Choice also displayed a variety of high-value, high-grade products such as intelligent door locks and high-grade faucets.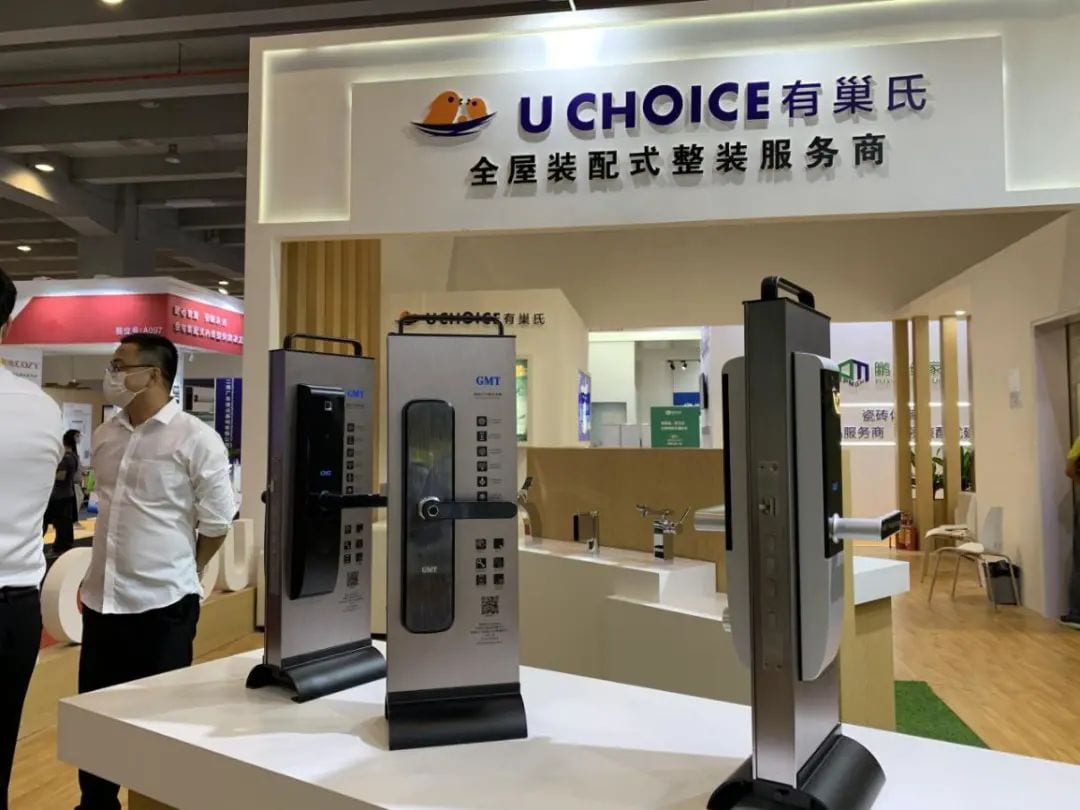 Honlley
For example, the walls and floors of residential products are made of ceramic slabs, while non-slip tiles and antique tiles are used in real estate and apartment products.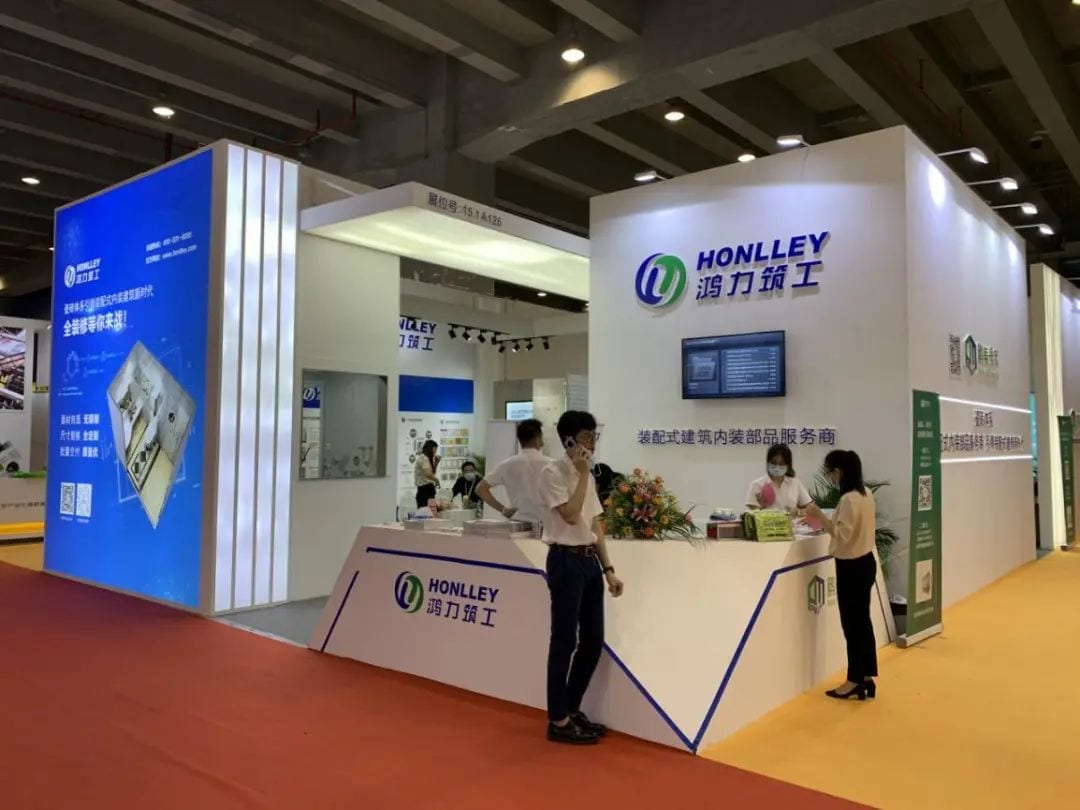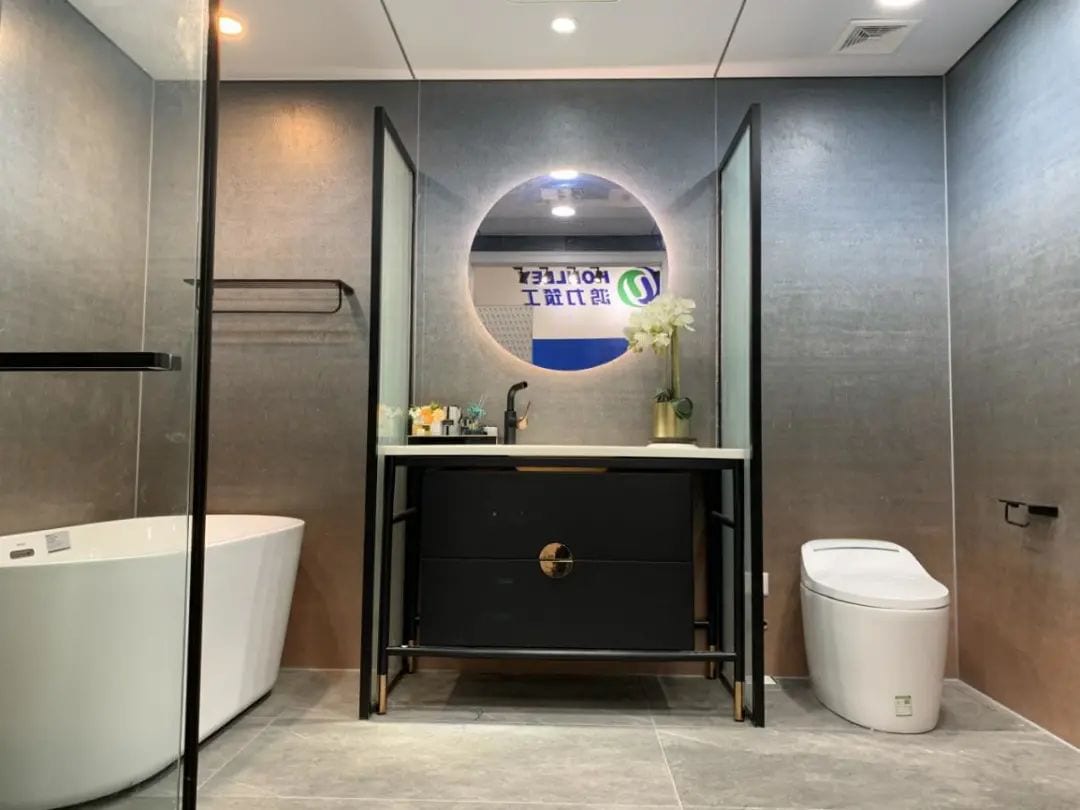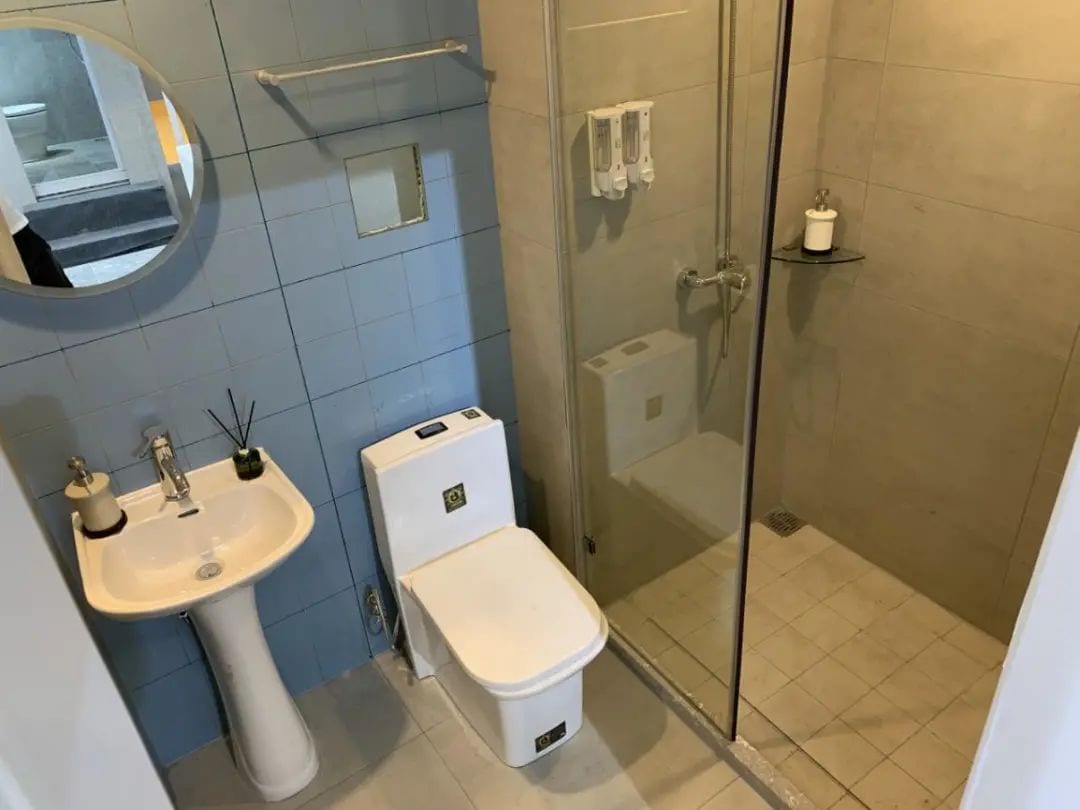 Honlley is positioned as "service provider of interior components of assembled buildings", its products are not only assembled bathroom, but also assembled kitchen and bedroom products.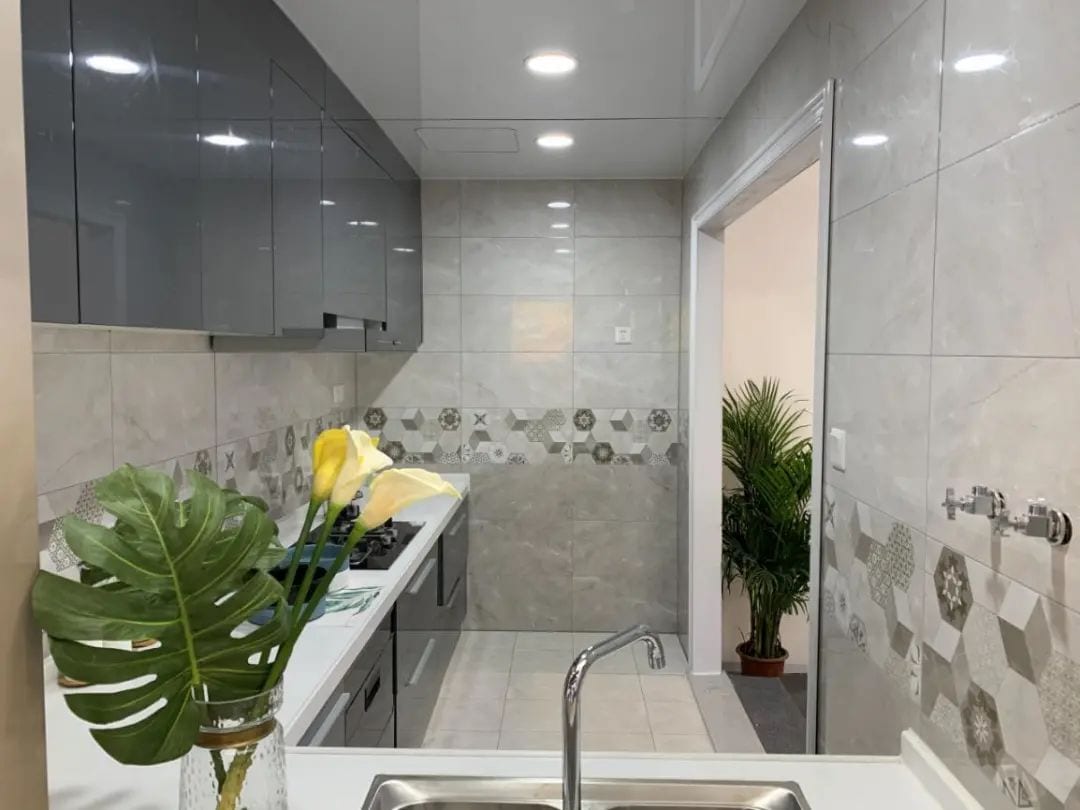 Huake
The booth of Huake is small and mainly showcases assembled bathrooms. Founded in 2016, Huake Sumitomo has two production bases in Dongguan and Jingjiang, covering a total area of more than 50,000 square meters, with an annual output of 100,000 sets of integrated sanitary ware and 600,000 square meters of assembled wall panels.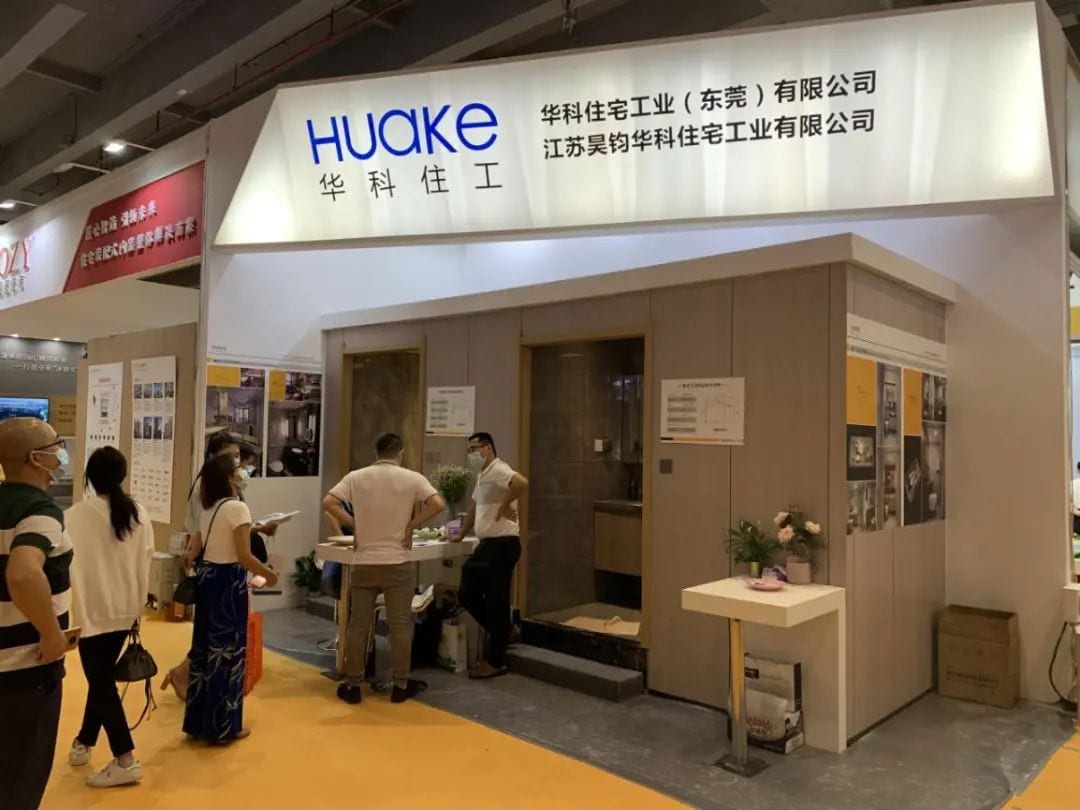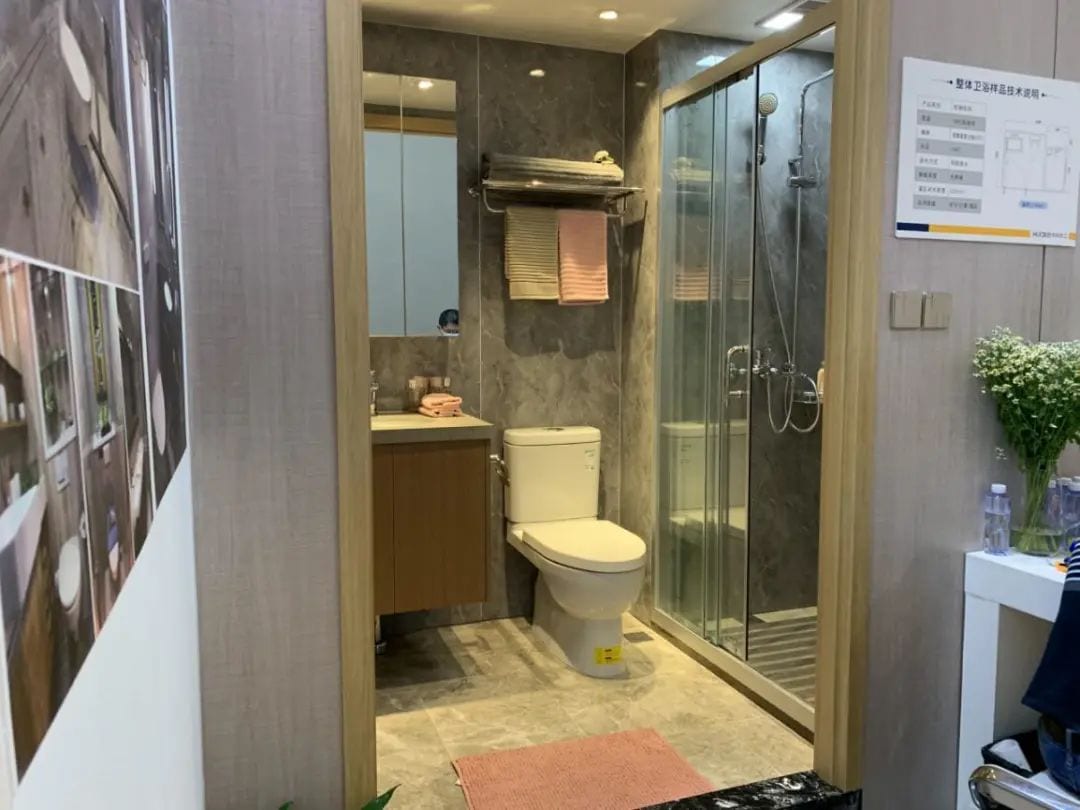 Youli
Also mainly showcases assembled sanitary products. This company is invested by the new source group, the products in addition to assembled bathroom, there are assembled kitchen, internal and external decorative pendants and other products related to the industrialization of construction.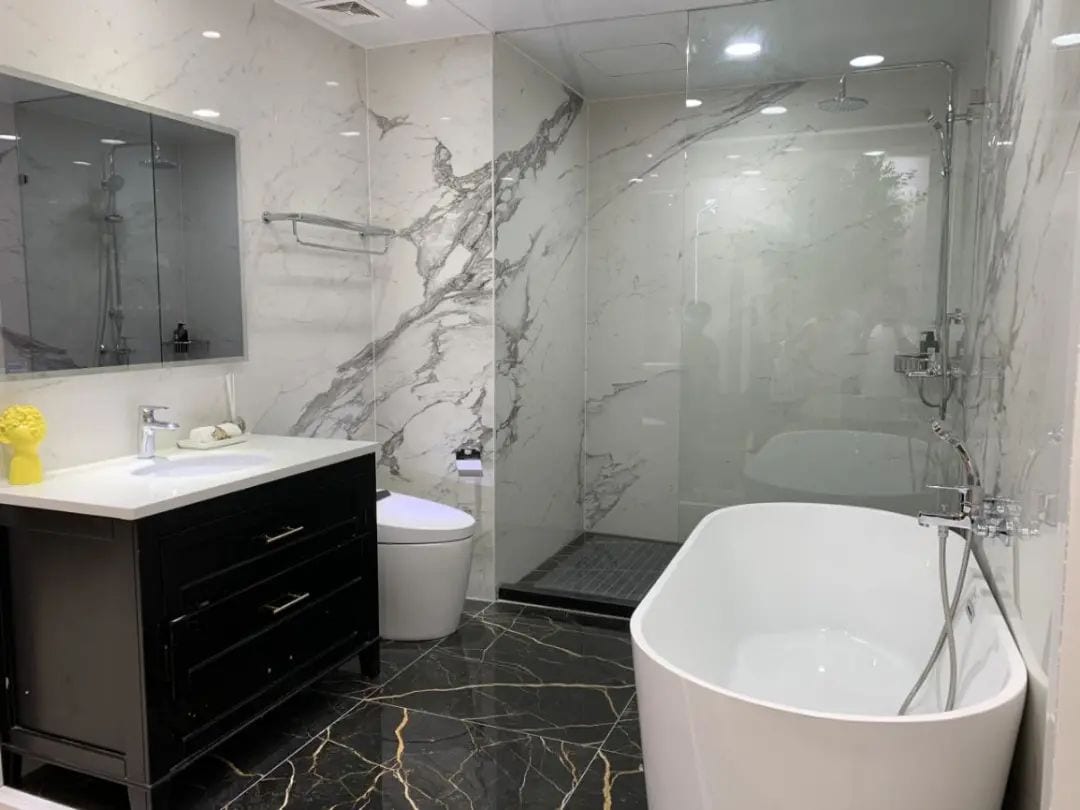 Ling Sheng
Founded in 2018 in Foshan, a young company, positioned as an integrated bathroom manufacturer, the first phase of the production base is located in Heshan Industrial City, Jiangmen City, with a total investment of 159 million yuan. The display of assembled bathroom walls and floors introduced polyurethane foam technology, chassis quadruple waterproof protection, 100% impermeable.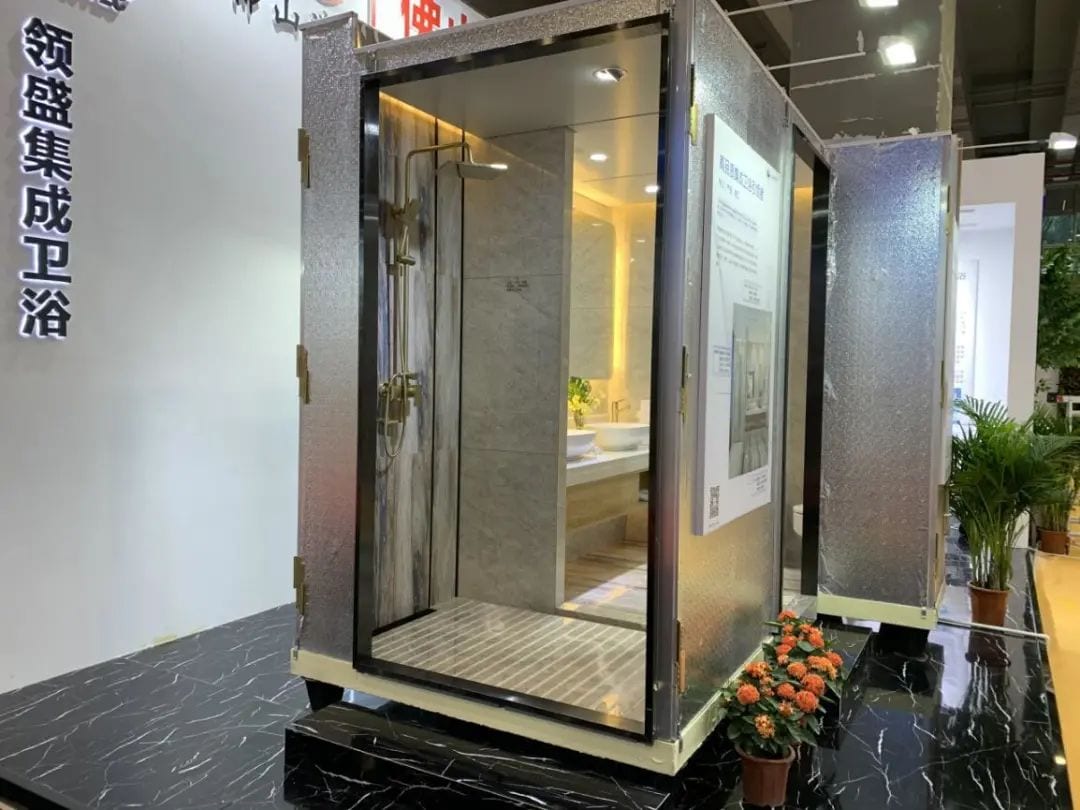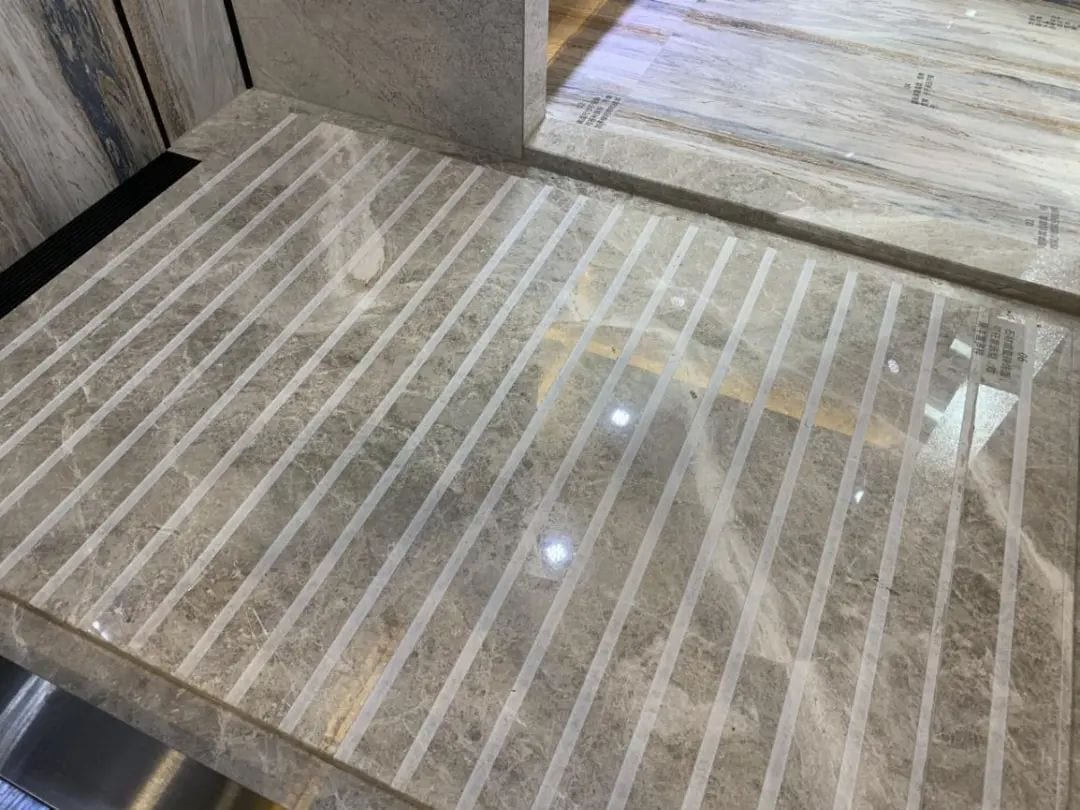 Liang Gu
The main products for the foaming ceramic whole bathroom, the scene only brought a set of products, but also attracts many viewers to watch and consult.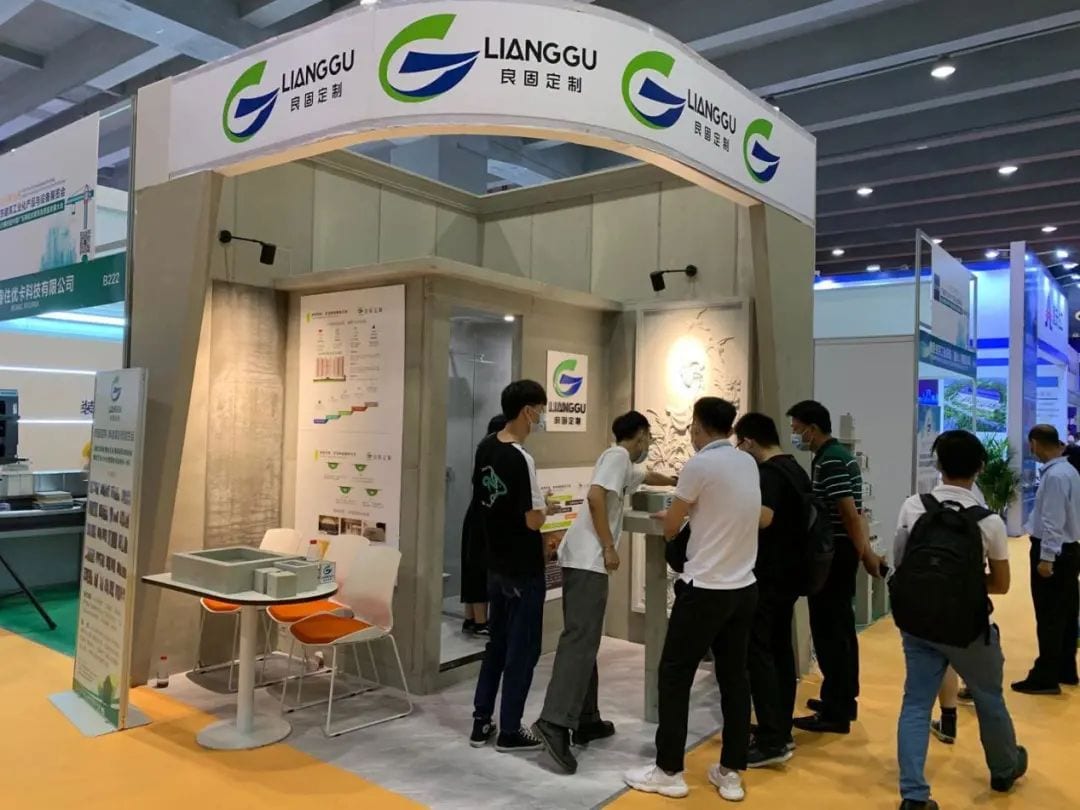 Competition Ten Billion Assembled Bathroom Market
In recent years, the country has vigorously promoted assembled construction, and the relevant methods and regulations have also made it clear that by 2020 the proportion of new construction of assembled buildings accounted for more than 15% of the national target. As an important part of the assembled construction industry, the assembled bathroom is of great concern. According to the relevant research of the Prospective Industry Research Institute, the market size of China's assembled bathroom in 2016 was 1.215 billion yuan, growing to 4.723 billion yuan in 2018. According to the relationship between the number of fully renovated, assembled bathrooms and assembled buildings predicted that by 2021, the market size of assembled bathrooms will reach 17.3 billion yuan.
This year, the construction of hospitals such as Vulcan Hill and Thunder Mountain made the assembled building become the focus of the industry again, and some companies spent only a few days to complete the production, transportation, delivery and installation of more than 500 sets of assembled bathrooms, so that the industry once again recognizes the huge possibilities of assembled bathrooms. With the gradual formation of the market, more and more companies to join the field of assembled bathroom, competition will inevitably occur. However, some industry insiders pointed out that the assembly bathroom is still in its infancy in the country, more companies to enter the industry's future is expected, and the Chinese market is huge, companies can get even 1% of the market share, is also a great thing.