Kitchen And Bath. Kitchen And Bath Headlines.
Following the termination of its investment in Mengnls and Diou Furniture, Country Garden terminated its strategic investment in Huida Sanitary of about 415 million RMB. 27 Huida Sanitary announced that the company has made adjustments to its previously announced non-public offering target, after that, which the company's investment in Shenzhen Country Garden Innovation Investment Co. ("Country Garden Ventures") will no longer participate in the private placement of shares. In May of this year, Huida Sanitary announced that Country Garden intends to subscribe for part of its equity, with the subscription amount not exceeding RMB 415 million.
Country Garden Terminates RMB 415 Million Strategic Investment In Huida Sanitary Ware.
On August 27th, Huida Sanitary announced that, in view of the current changes in the capital market environment, and taking into account the company's actual situation, development planning and many other factors, and at the same time through communication and consultation with the issuing object, the company intends to make adjustments to the non-public offering object, the issuing object intends to be adjusted by Country Garden Ventures, Wang Huiwen, Wang Yanqing and Wang Yanwei to Wang Huiwen, Wang Yanqing and Wang Yanwei. Yanwei Wang, Country Garden Ventures will no longer participate as a strategic investor in the private placement of shares.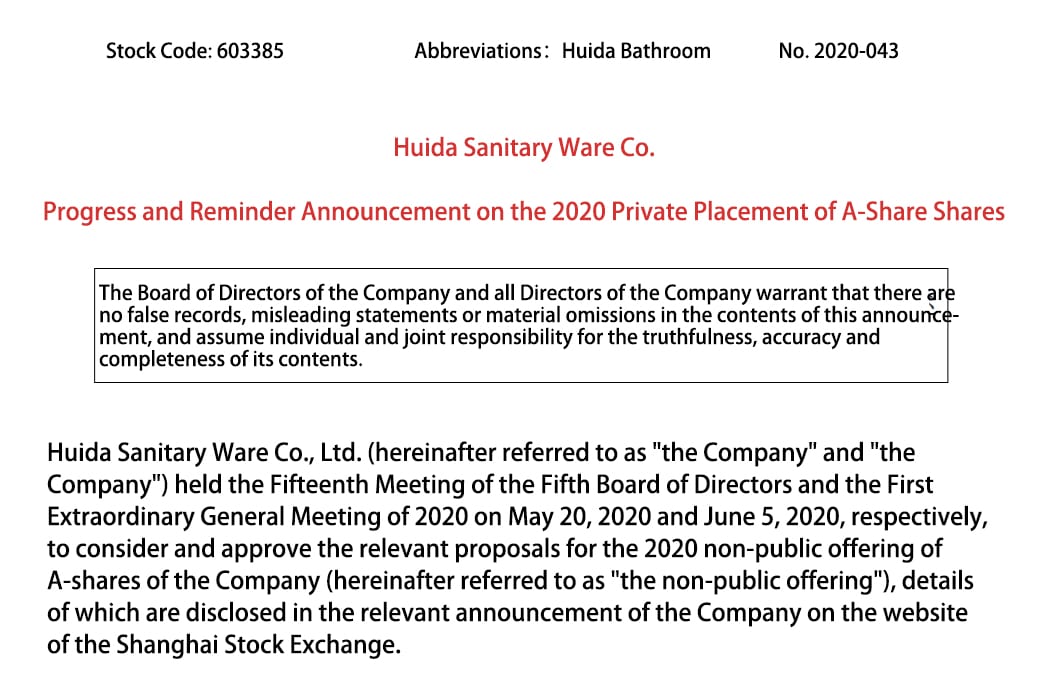 In May of this year, Country Garden Ventures and Huida Sanitary signed a "Strategic Cooperation and Private Offering Share Subscription Agreement with Conditions", in which Country Garden Ventures intends to subscribe for up to 50,609,756 shares of Huida Sanitary, with a proposed subscription amount of up to RMB 414,999,999.20, after the completion of the offering. Country Garden Ventures will hold 11.76% of Huida Sanitary's shares, become its related parties.
For the adjustment program, Huida Sanitary said to be submitted to the board of directors of the company, the shareholders meeting for consideration, whether there is uncertainty, Huida Sanitary at the same time to remind investors of the investment risk.
According to Huida bathroom announced on August 26, 2020 semi-annual report, Huida bathroom revenue of 1.317 billion yuan in the first half of the year, of which domestic engineering channels continue to develop, although the first quarter by the impact of the epidemic decline, but the second quarter a substantial increase of more than 3 percent. According to the report, Huida Sanitary has now entered into strategic partnerships with well-known properties such as R&F Properties, Poly Development Holdings, Kangqiao Properties, Aoyuan Group, Wanda Group, Sino-Ocean Holdings, Shougang Real Estate and ZhongAng Real Estate, but the report did not mention any specific cooperation with Country Garden.
Strategic Investments In Three Companies Terminated Within A Month
The termination of Country Garden Ventures' acquisition of Huida Sanitary Ware shares is the third "exit" of the company within a month around strategic investments.
On August 14, Diou Home Furnishing announced that it signed a "Termination Agreement on Strategic Cooperation and Private Placement Share Subscription Agreement" with Country Garden Ventures, and proposed to terminate the private placement of shares to Country Garden Ventures. Previously, Country Garden Ventures signed an agreement with Diou Home, in which Diou Home intends to issue up to 26,766,595 shares of A-shares in a private placement, with a subscription price of RMB 18.68 per share and a subscription amount of up to RMB 499,999,994.60. Diou Home has also signed an agreement with Country Garden Ventures, in which Diou Home intends to issue up to 26,766,595 shares of A-shares in a private placement. On the same day, Mengnls, a ceramic tile company, also announced that it had signed a "Termination of Strategic Cooperation and Share Subscription Agreement with Conditions Effective Date" with Country Garden Ventures to terminate its private offering of shares to Country Garden. ,129,679 shares, the total amount of funds raised will not exceed RMB 499,999,983.97.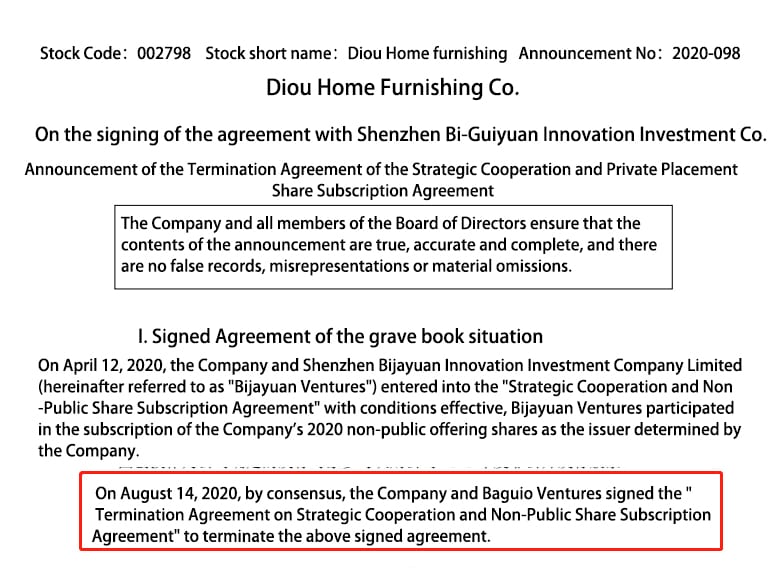 In response to the termination of the strategic stake in Diou and Mengnls, Country Garden said, "After the consensus between the listed company and us, we decided to terminate our investment in the listed company of Diou and Mengnls. Although this cooperation is terminated, the direction of investment based on industrial capital and adherence to 'industry chain empowerment' will not change.Diou and Mengnls are the company's long-term friendly suppliers, normal procurement and other business cooperation will not be affected by the termination of this cooperation."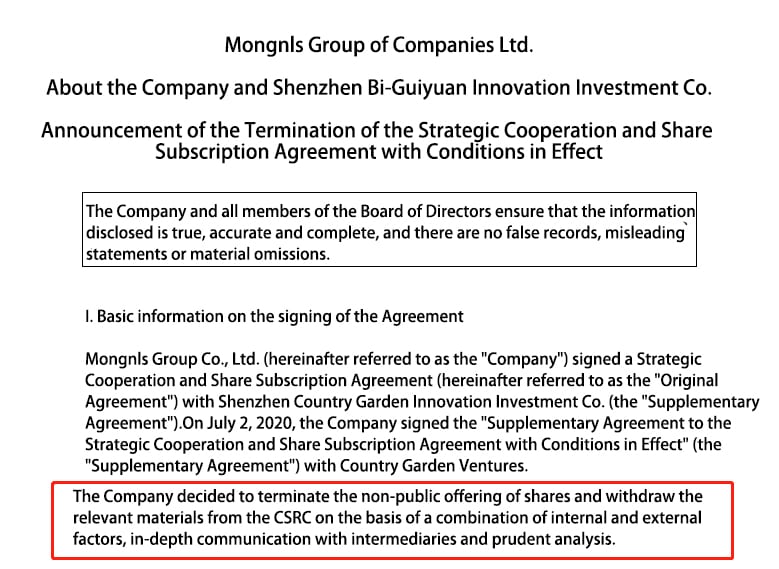 Country Garden Has Opened Up All Aspects Of Real Estate Development
In recent years, Country Garden has opened up all aspects of real estate development, including the establishment of a more controlled industrial supply chain. Previously, the cooperation agreements signed with Diou Home, Mengnls and Huida Sanitary have the supply chain in mind. For example, Huida Sanitary signed with the Huida Sanitary "with conditions effective strategic cooperation and non-public share subscription agreement" mentioned in the Huida Sanitary will be in the residential, shopping malls, hotels and other areas of sanitary ware, ceramic tiles and assembled whole bathroom products for long-term supply cooperation. The consecutive cancellation of strategic investments in three companies reflects a possible shift in Country Garden's supply chain policy.
In fact, Country Garden has continued to spend money on building its own parts base in recent years. In terms of sanitary ware, Country Garden has built the Country Garden Smart Sanitary Ware (Chaozhou) Industrial Park in Chaozhou, Guangdong province, with an estimated total investment of RMB 5 billion, which will be built in three phases and can produce 5.4 million pieces (sets) of smart sanitary ware products annually after completion, with the first phase of the project expected to be put into production in December 2020. The first phase of the project is expected to go into production in December 2020. In addition, Country Garden Modern Chikumei Green Intelligent Home Industrial Park in Xinyang, Henan province, also started construction in February last year, and will have an annual production capacity of 300,000 sets of cabinets, 600,000 sets of bathroom cabinets, 100,000 sets of wardrobe/storage cabinets, and 1.8 million wooden doors.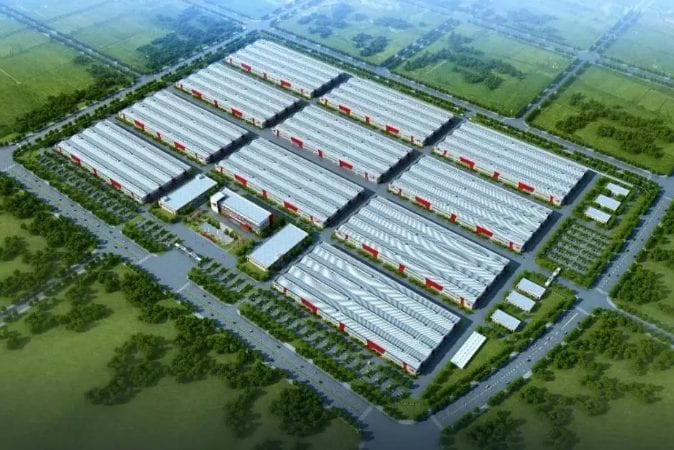 Country Garden's Total Revenue Reached RMB184.96 Billion In The First Half Of The Year.
According to Country Garden's interim results released on August 25, 2020, Country Garden's total revenue from January to June 2020 was approximately RMB 184.96 billion, a decrease of approximately 8.4% from the total revenue of approximately RMB 2020.01 billion for the same period in 2019; for the same period, it achieved a net profit of approximately RMB 14.61 billion, contracted sales of approximately With RMB 266.95 billion and contracted sales of 31.85 million square meters, Country Garden's return on equity reached 94%.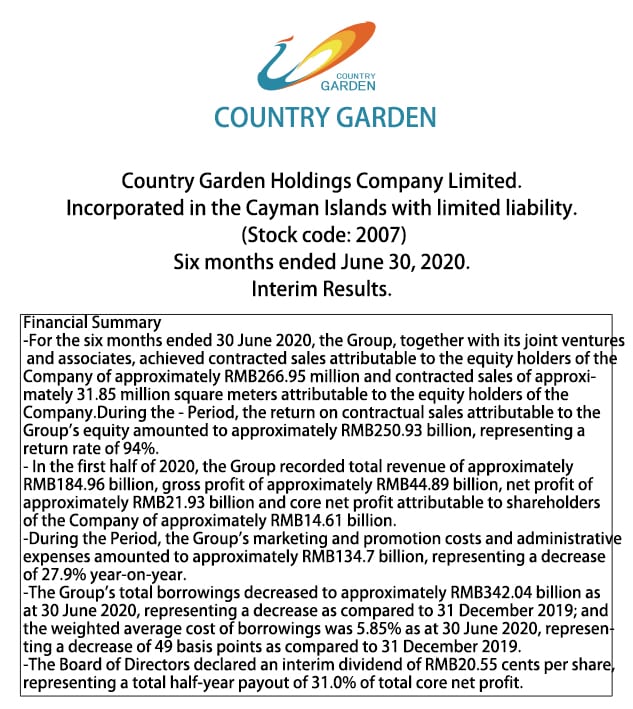 As of June 30, Country Garden had operations in 31 provinces/autonomous regions/municipalities, 288 prefecture-level cities and 1,334 counties/towns in Mainland China. This year, Country Garden was named to the Fortune 500 list for the fourth year in a row since 2017 and climbed 30 spots from 2019 to 147.
Country Garden mentioned words such as robotics, construction industrialization and assembly in the report, and said that since Country Garden's Bozilin Robotics Project started construction in July 2018, focusing on construction robotics, BIM, new assembly and related core technologies, it has recruited 3,604 outstanding R&D talents at home and abroad for the R&D, production and application of construction robots and related intelligent construction equipment and assembly, and has submitted 2,314 patent applications and received 567 authorizations, owning a number of independent core technologies in key areas.
Country Garden said that the market of China's real estate and related industries is still broad, urbanization is still going on, and there are many places in the country still waiting for us to go, only by doing our best and continuing to improve our competitiveness, Country Garden's road can become broader and more stable.