Data | Refurbished House Domestic And Foreign Brands Still Account For A High Proportion Of Bathroom Brands
Original Long Er Kitchen And Bathroom Information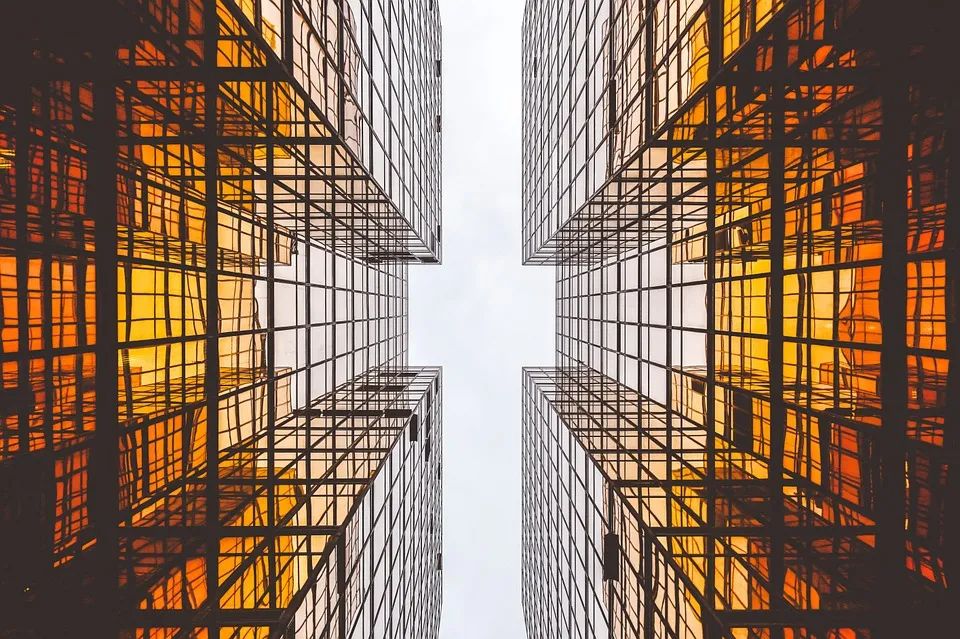 For real estate enterprises bathroom brand domestic and foreign capital accounted for, kitchen and bathroom information recently Vanke, Times Real Estate, Shimao Group, China Merchants Shekou and several other real estate bathroom supplier situation has been sorted out (the shortest time comparison for 3 years, the longest for 9 years).

Sanitary hardware, sanitary ceramics suppliers that
Foreign brands more than 80%
From the kitchen and bathroom information statistics, it seems that foreign brands are more concentrated in the A-level suppliers and strategic collection part. According to the analysis, most of the TOP 20 real estate developers A-level suppliers foreign brands part mainly by Kohler, TOTO, GROHE, Moen and other long-term occupy the main position, the domestic brands are mainly to Lance, FRAE and other domestic shower single product category brands. Among them, such as Shimao Real Estate and other sanitary ware category long-term strategic procurement objects are mainly Kohler, TOTO, rough statistics Kohler share may exceed 70%.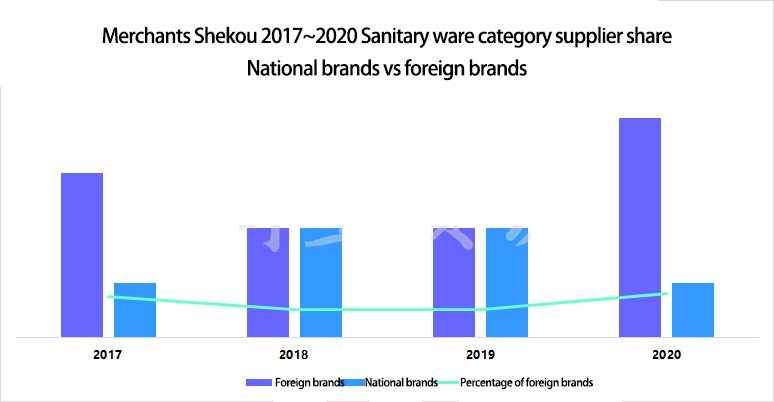 During the period of 2013-2020, among Vanke's A-class sanitary ware suppliers (excluding countertop stone, bathroom cabinets and other separately assembled products), Moen is the only foreign brand to enter the list, while the ratings of other brands such as Kohler, TOTO, FRAE and Kinsale are fluctuating. Among them, Vanke 2020 suppliers, for example, bathroom hardware, sanitary ceramics, shower screens, the whole bathroom (comprehensive class bathroom), the whole bathroom, countertop stone and other various segments of sanitary ware category suppliers reached 42, including sanitary ware hardware, hardware, sanitary ceramics three subcategories of foreign brands more than 80%.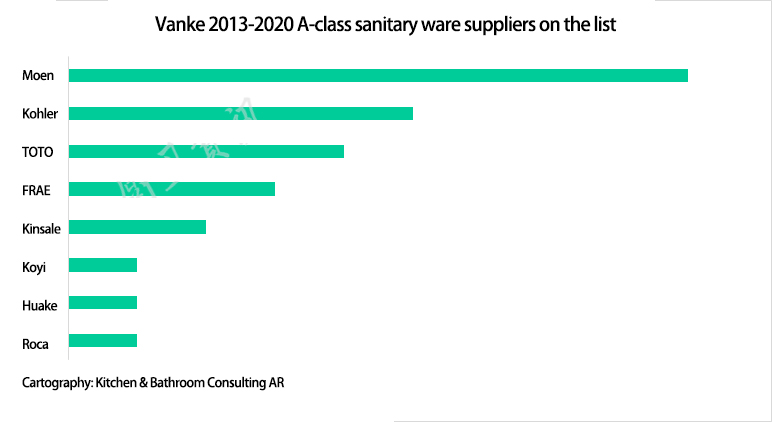 In addition, in the last three years in the Times Real Estate AB-level suppliers, the share of foreign brands from 75% will be to 0. In 2020, AB-level sanitary ware suppliers by Huayi, Lanx, Shenglia wrapped.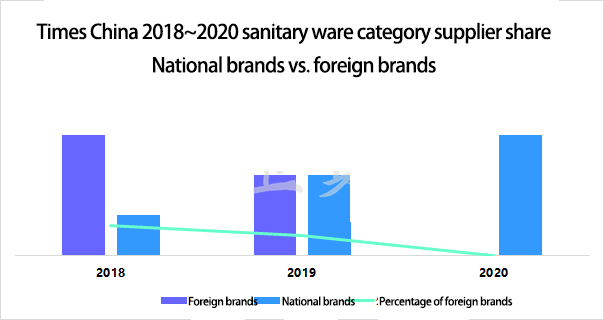 Refurbishment of the whole bathroom supporting rate increased year by year
Koyi, Hongli occupy a major share
Refurbished bathroom industry leading enterprise status is stable, almost forming an oligopoly, and in the seemingly unchanging competitive pattern, the waist enterprises are gradually catching up, TOP11-50 brands in more than half of the scale of year-on-year growth in more than 100%. According to the data of Aowei Cloud, from 2018-2020 data show that the share of TOP10 brands in the finishing sanitary ware market fell from 88.7% to 83.7%, brand concentration fell by five percentage points, and market competition further intensified.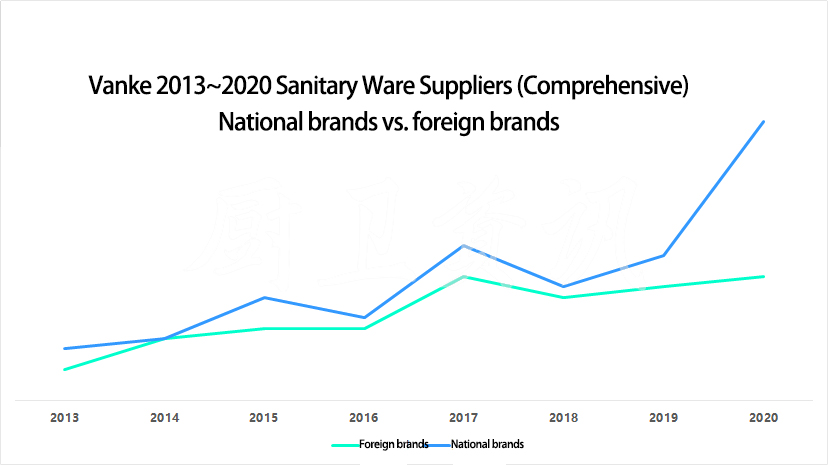 Vanke data statistics (excluding countertop stone, bathroom cabinets and other unclassified data)
It is worth noting that the kitchen and bathroom information noted that some real estate in the bathroom cabinet procurement on the split procurement, cabinet, basin, countertop stone; or the overall basin (tile, stone cutting).
Such as Vanke suppliers, the cabinet mainly by Dongguan Kitchen Dr. Home Ltd., Qingdao Yu Feng Han Tang Wood Co. and other furniture companies supply;.
Countertop stone is supplied by material companies such as Dongguan Fujiashi Building Materials Co.
In addition to Moen, Kohler and other bathroom brands, the countertop basin is also supplied by Dongguan Kitchen Doctor Home Co.
Beginning in 2014, Vanke introduced the whole bathroom, the first supplier for Koyi. Ltd., Guangzhou Hongli Composite Materials Co., Ltd., Huake Residential Industry (Dongguan) Co. Although the introduction of the whole bathroom, but the bathroom cabinet part is still separate procurement.
In general, it seems that the shower room category, the whole bathroom category, domestic brands accounted for far more than foreign brands. In addition, drying racks, water purifiers and other products gradually become standard for finishing decoration. Drying rack brand mainly to good wife and drying bar.