Jomoo, Arrow, Huida, Hegii, Dongpeng, Sun-Coo, Xiaomu Youpin, Orans, Seagull, Diou, Solux, Upware, Lixil Release Important News
Kitchen & Bath Industry Mainstream Media Kitchen & Bath News
Jomoo wins iF design awards, ranking first in the world in the bathroom industry
Recently, Jomoo won 32 iF design awards in Germany, ranking first in the world in the bathroom industry in terms of total number of awards. In the latest list of "2017-2021 Global Bathroom Category" announced on the iF website, Jomoo ranked first, representing Chinese design leading the international trend. The award-winning products of Jomoo cover core categories such as smart toilets, showers, smart mirrors, hardware faucets and overall sanitary solutions. Up to now, Jomoo has won 133 international heavyweight design awards including iF design award, red dot design award and Japan Gmark (Japan Good Design Award), shining on the world stage with top and excellent design strength!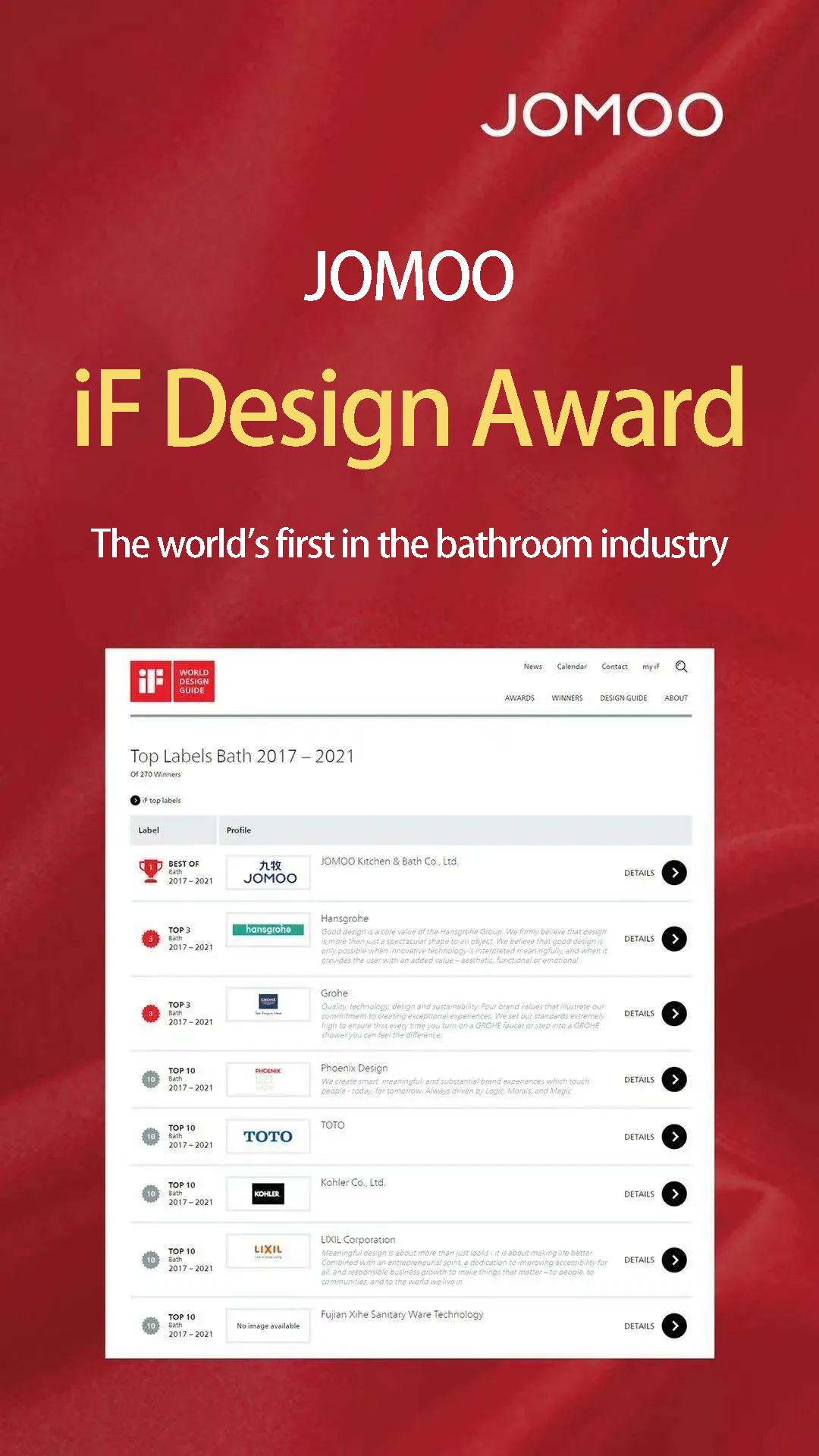 Arrow Home 2021 Dubai Expo New Product Launch in Beijing
On April 13, "Great Quality, the World's Choice – Arrow Home – 2021 Dubai Expo New Product Launch" was held in Beijing in an innovative combination of XR virtual technology and online live streaming. The event was held in Beijing. This is the first time in the home furnishing industry to hold a conference in the form of XR innovation, and it is also the first important conference in the year of Dubai Expo after Arrow Home was awarded to be the "designated ceramic sanitary ware supplier for the China Pavilion of Dubai Expo 2020". The launch also announced Arrow Home's global strategy and overseas layout for the next 10 years, bringing a unique future intelligent life "show" to global consumers.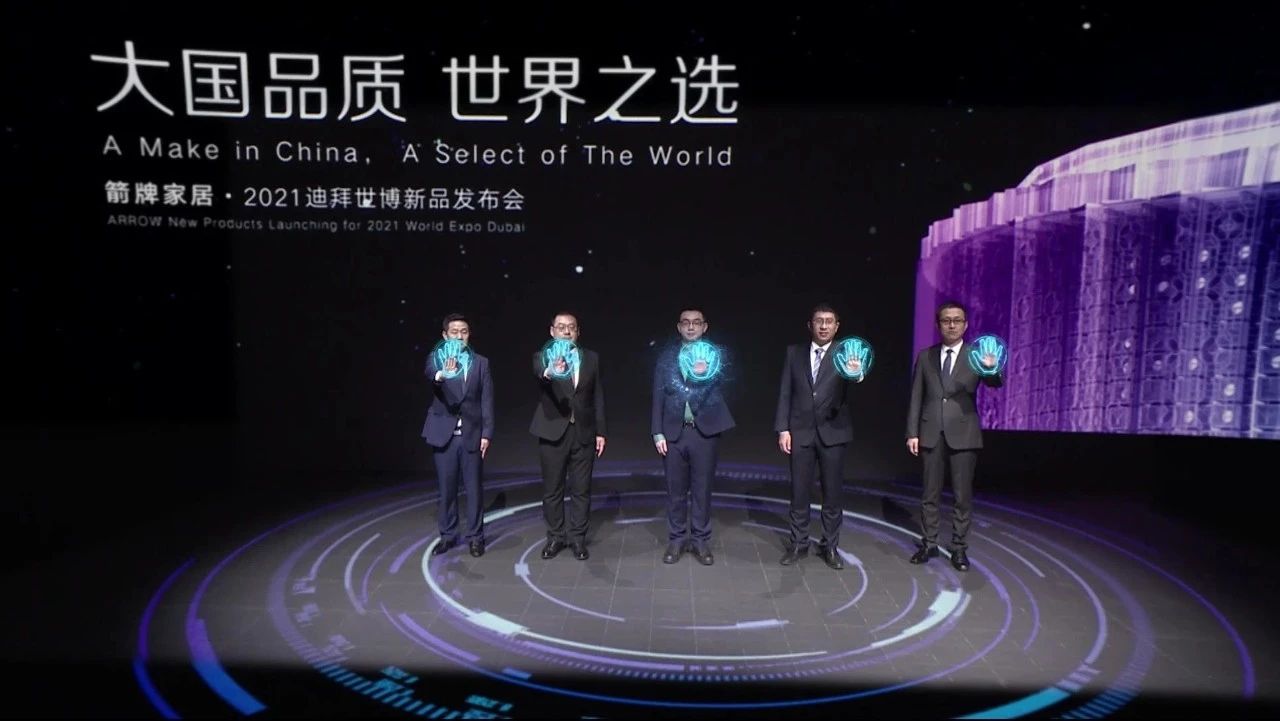 Huida Sanitary Ware participated in the first roundtable of "President and New Products" of Great Nation Brand
The big country brand producer Wu Gang invited 10 companies to create a "President and new products" roundtable, as the head of China's sanitary ware enterprises, but also the only one in the sanitary ware industry to participate in the roundtable, Huida Sanitary Executive Vice President Wang Jia, brand director Yang Hongping attended the meeting, and accepted the central media and the big country brand interview. Wang Jia said that the development of Huida to today has nearly forty years of history, condensing the efforts of several generations of Huida people, to me here is already the third generation, Huida has always insisted on "rather smash ten million pieces, not sell a piece of disability" product philosophy.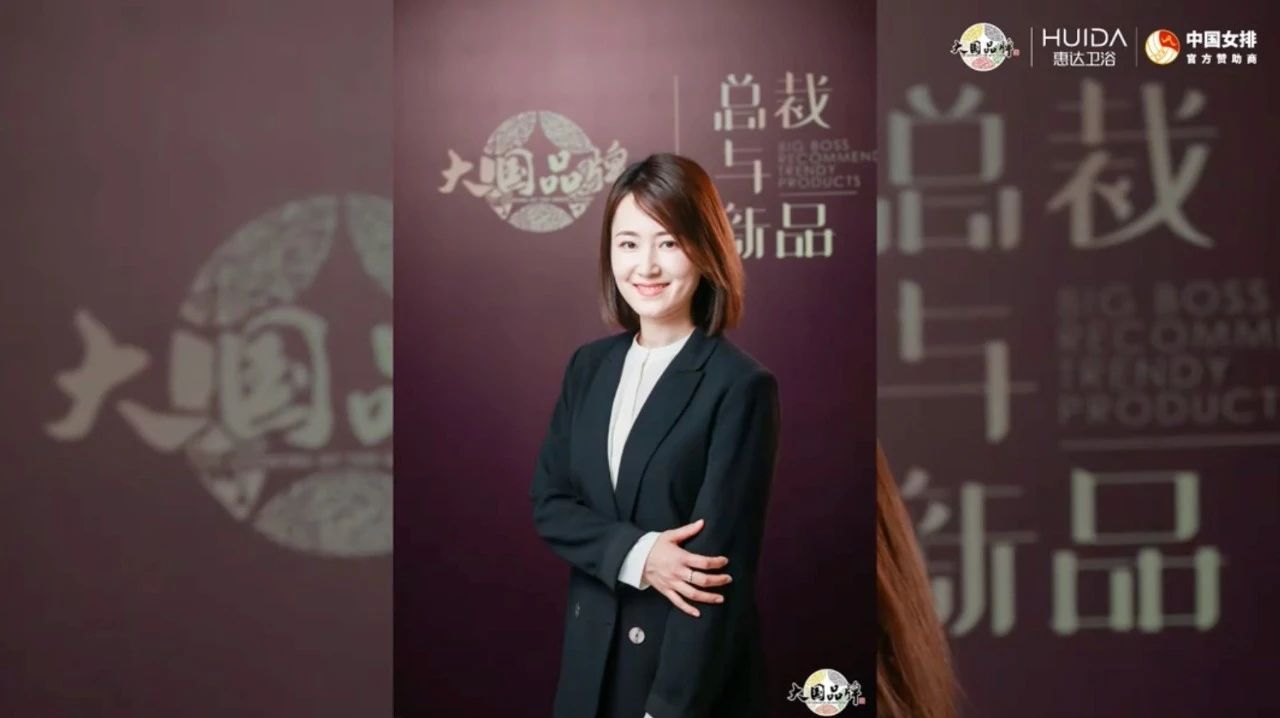 Hegii and Golden Eagle Group officially reached a strategic cooperation
On April 16, the "Live up-Jinying Life" brand-wide sustainable development strategy launch and the 25th anniversary celebration of the trading group was held at the Golden Eagle World G Hotel. The event focused on the theme of green-wisdom-development, and Mr. Ding was invited to host the forum and have an in-depth exchange and discussion with the interlocutors. With this conference, H&G and Golden Eagle officially signed a cooperation agreement, and H&G, as an "emerging partner" of Golden Eagle Group, will provide high-quality sanitary products and service solutions for the high-end integrated real estate of Golden Eagle Group. This cooperation is based on the strong cooperation of quality strength, but also in the values of the depth of understanding.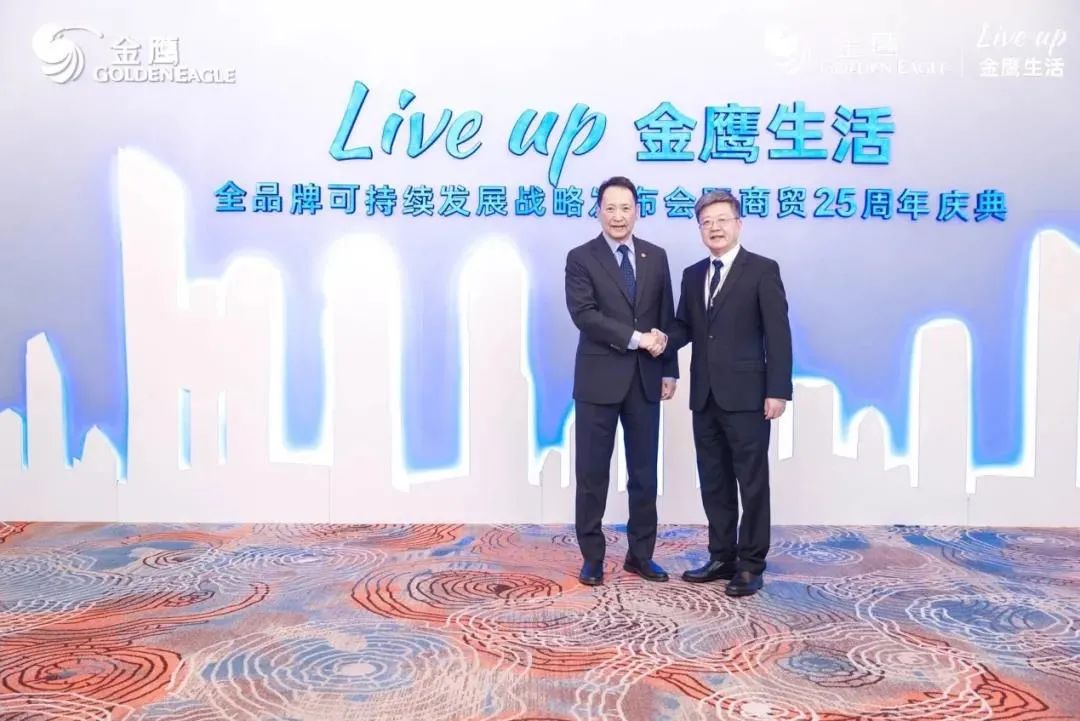 Sun-Coo bathroom Ningxia in a week to achieve single-store sales of 550,000
Sun-Coo bathroom Ningxia Wuzhong single-store promotional activities at the end of the first phase, in a week to achieve single-store sales of 550,000. The original store is located in the store traffic is not high, the natural daily store customers into the store is only a few. But according to this situation, the development of a set of customer acquisition, customer retention program, to achieve a big change from the " gate can be sparrow " to the " large court full of people ". Sun-Coo bathroom Wuzhong store manager Wang said, originally thought that the monthly turnover of less than 30,000, at most, can only be used as a " product display ". It can actually make such an amazing sales volume, the outbreak of amazing potential.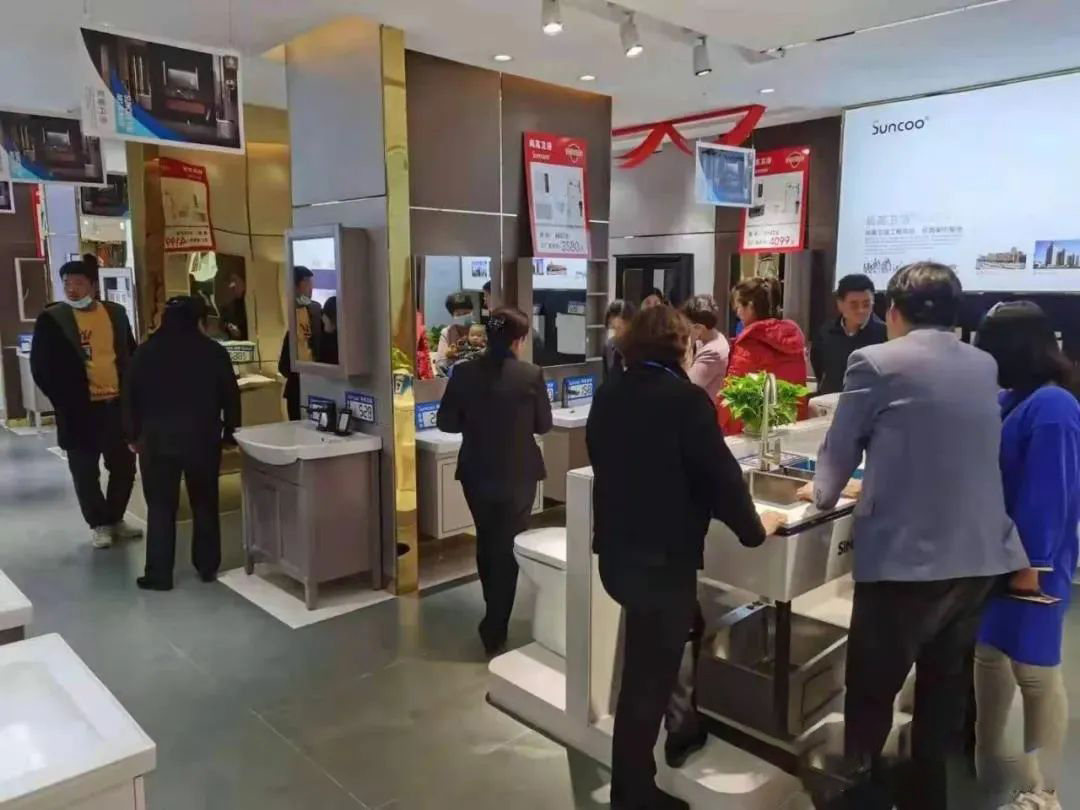 Monarch won 5 German IF design awards again
Monarch sanitary ware is based on user needs, "design + technology", to create the appearance, function and comfort of high-quality products to meet multiple needs, Monarch sanitary ware has won five German IF design awards, which also means a high degree of recognition from international authorities. Monarch Sanitary Ware also won the highest honor of China Cotton Tree – Product Design Supreme Award. In addition, Monarch Sanitary Ware won three "Boiling Quality Award" trophies and three "Contemporary Good Design Awards", which show the comprehensive strength of Monarch Sanitary Ware as the pioneer of design quality in the industry.
Xiaomu Youpin won the "Oscar double winner" 
On April 13, Xiaomu Youpin received another big international award: A5 intelligent toilet, Osen faucet and X700 shower won the IF International Design Award at the same time. Not long ago, the A5 and X700 were both awarded the "Red Dot Award". In the product design industry is known as the Oscars of IF Awards and Red Dot Award shine. Bathroom rookie Xiaomu Uppu can be called a veritable "Oscar double winners"! Since the beginning of the year to successfully realize the brand rejuvenation upgrade, the young, technological brand design concept of Xiaomu Youpin has been played out in the products.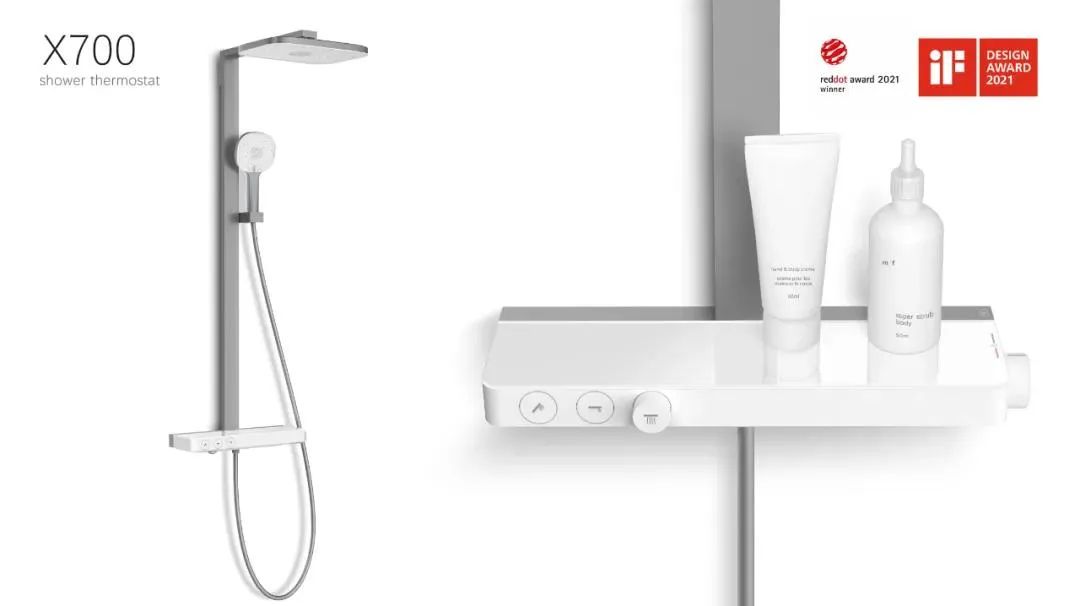 Orans bathroom exhibited at the 129th Canton Fair
On April 15, the 129th Canton Fair opened in the "cloud", which was held online for the third time since the founding of the Canton Fair. As an "old friend" of Canton Fair, Orans bathroom made an appearance as scheduled, and hundreds of thousands of global businessmen gathered on the "cloud" to show the Orans brand through interactive live broadcast. For different countries and regions consumer life scenes and preferences, the launch of different live themes, and the application of new technologies to break through spatial limitations, Orans modern production workshops and international exhibition hall and other places, in the form of live broadcast to the Canton Fair, customers in the immersive VR viewing and live interaction in a multi-dimensional and comprehensive understanding of Orans bathroom.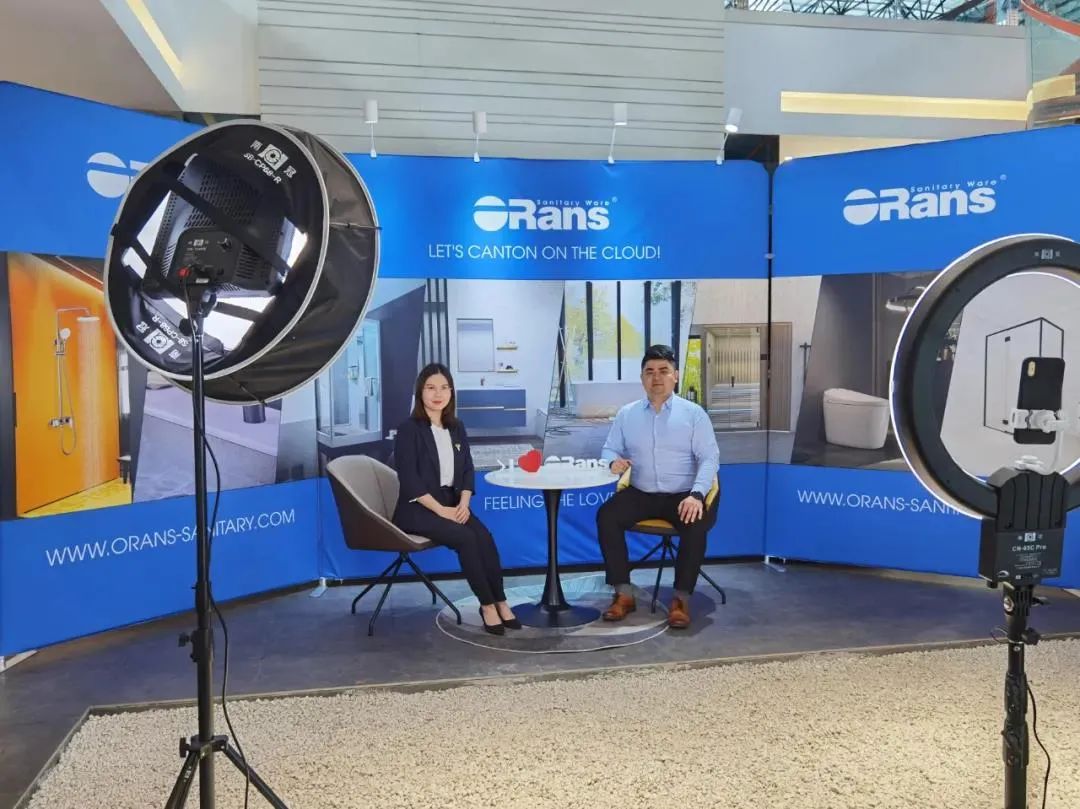 Seagull Sumitomo received 38 institutions for research
On April 13, Seagull Sumitomo received 38 institutions including Shanghai Sang Sang Asset Management Co., Ltd. for research, which was conducted by Chen Wei, Secretary of the Board of Directors, through telephone communication. The main content of the survey includes the main financial data and the main situation of each business module in 2020. Seagull Sumitomo achieved operating revenue of 334,005.00 million Yuan in 2020, an increase of 29.99% compared with 256,942.43 million Yuan in the same period last year. Achieved net profit attributable to shareholders of the listed company of RMB152,199.7 thousand, an increase of 16.28% compared with RMB130,890.3 thousand in the same period last year.
Diou Home furnishes credit guarantee to wholly-owned subsidiary
Diou Household provides guarantees for the company and its wholly-owned subsidiaries, such as Chongqing Diwang Sanitary Ware Company Limited, Chengdu Acrylic Panel Industry Company Limited, Foshan Ou Shennuo Ceramics Company Limited and its wholly-owned subsidiaries, such as Guangxi Ou Shennuo Ceramics Company Limited, Jingdezhen Ou Shennuo Ceramics Company Limited and Foshan Ou Shennuo Cloud Business Technology Company Limited, for a total amount of not more than RMB 863.0 million in 2021, Ltd, Jingdezhen Ou Shennuo Ceramics Co. The company provides a joint and several liability guarantee for Chongqing Diwang with a maximum balance of RMB184.8 million. The Company has pledged its land use rights on the E03-01/02 land parcel of Sanjiao Industrial Park in Yongchuan District, Chongqing, at a value of RMB68,133,800, to secure Chongqing Diwang's own debts.
Solux Technology's revenue will reach 2 billion yuan by 2020
On April 13, Solux Technology released its 2020 annual report, achieving revenue of 2.035 billion yuan in 2020, an increase of 17.04% year-on-year. Net profit attributable to shareholders of the listed company is 270 million yuan, an increase of 15.51%. solux said that the development of new categories of business is an important step in the category IDM strategy. On the one hand, it needs to practice internal strength, steadily promote the company's hardware and software upgrade, consolidate the foundation and actively layout the future. On the other hand, it takes the initiative to seize the demand shift and demand hotspots of consumers and regional markets, actively push out new products, and accelerate the development and transformation speed of new products. In addition, Solux's original category business maintained a stable and steady trend, with the kitchen and bathroom category business achieving operating revenue of 1.848 billion yuan and gross margin of 35.63%.
Upware Business Division 1 held the first quarterly summary meeting of 2021
On April 13, Upware Business Division I held a two-day 2021 first quarter summary meeting and spring group building, which successfully concluded. The meeting successfully promoted the deployment of next quarter planning by summarizing the work in the first quarter. Zeng Haiyan, the head of Business One, gave a review and guidance on the overall work of the first quarter, saying that the summary is the planning, to progress in the experience and strive for excellence. At the same time, he stressed the need to focus on customer needs, improve the quality of team services, tighten the quality of engineering products, installation of full inspection work, to create more high-quality, safe and efficient boutique engineering projects.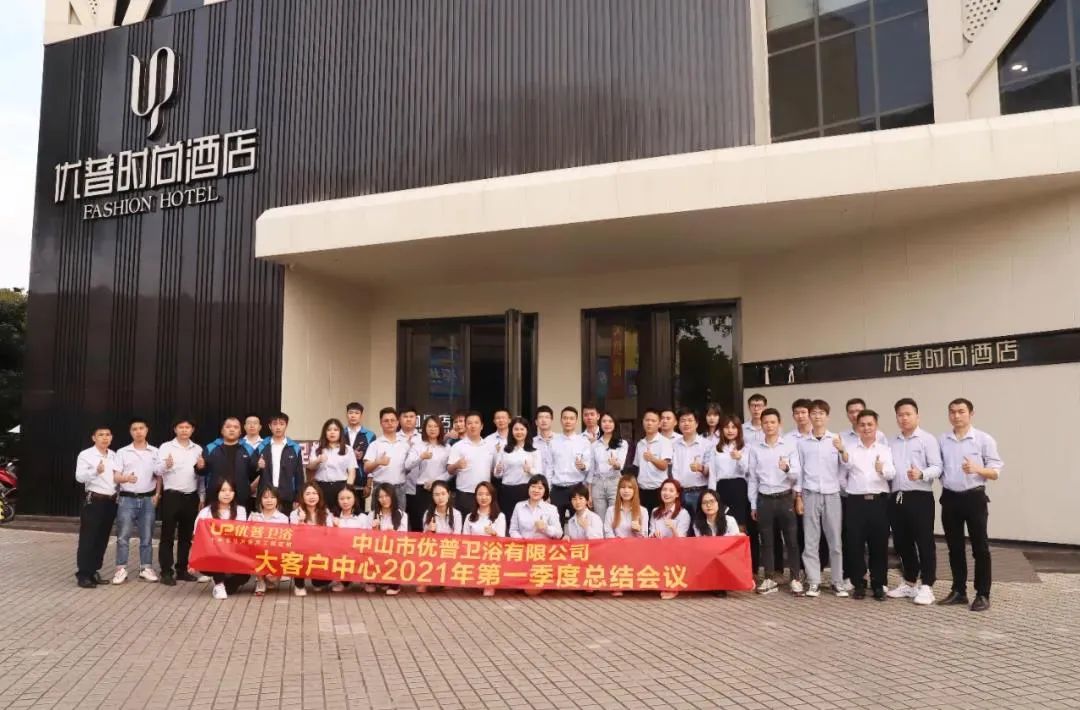 – Ltd. "sanitary ware lightweight key technology and industrialization" project is expected to lightweight products industrialization, annual savings in raw material costs of more than 24 million yuan, saving gas costs of more than 12 million yuan.
– Qingdao Pingdu Economic Development Zone's Shaohaihui Smart Home Industrial Park project, with a total investment of 1.15 billion yuan, is expected to be put into operation in the second half of the year.
– Boss Electric is expected to achieve operating revenue of RMB 1.772 billion – 2.025 billion in the first quarter of 2021, up 40% – 60% year-on-year. Net profit of RMB343 million to RMB392 million, up 40%-60% year-on-year.
– The conversion of convertible bonds publicly issued by Oppein Home increased the total share capital of the company, triggering a change of more than 1% in the shareholding ratio of the company's controlling shareholders, major shareholders holding more than 5% of the shares and their concerted actions.
– Grohe's parent company, Lixil Group, has established new sub-regions of its EMENA business to further drive growth in Northern Europe, the Baltics, the Benelux, the UK and Ireland.
– Kitchener: Net profit for the first quarter of fiscal 2021 was $97,051,000, up 62.43% year-on-year. Operating income was $1,142 million, up 6.12% year-over-year.
– Huida Bathroom's 2020 annual equity distribution implementation announcement: cash dividend of $0.243 per A share, registration date of April 19, 2021, ex-dividend date of April 20, 2021.
– Suofeiya Home Collection: Operating revenue of 8.353 billion yuan in 2020, up 8.67% year-on-year. Net income of NT$1.192 billion, up 10.66% year-on-year.
– Red Star Macalline: to explode the Southwest home furnishing market in the next 3 years, the number of malls in Sichuan, Guizhou, Yunnan, Tibet and Chongqing will be expanded to 168
– Dongpeng Holdings: Net profit attributable to shareholders of the listed company is expected to be RMB 51 million to RMB 55 million in the first quarter of 2021, an increase of 146.66% to 150.32% year-on-year.
– Chilean copper production in 2024 is expected to increase by 3.7% to 5,957,100 tons
– Solux Technology: Total revenue in 2020 is 2.03 billion, up 17% year-on-year. Net income of $270 million, up 15.5% year-on-year. The "kitchen and bathroom category" will have revenue of 1.85 billion, with a 92.9% revenue share and a gross margin of 35.6%.
– Seagull Sumitomo: 2020 revenue was 3.34 billion yuan, up 29.99% year-on-year, and net