National Brand Commercial Development Into The Fast Lane, Jomoo Shanghai Regional Headquarters Officially Opened
Jomoo Commercial Kitchen And Bathroom Information
On April 17, Jomoo Shanghai regional headquarters opening conference and kitchen and bathroom space solution seminar salon came to a successful conclusion.
Tang Xiangmin, Deputy Director of Shanghai Hongqiao Business District (Minhang) Investment Promotion Center, Zhang Fengming, President of Xinhua News Agency China Financial Information Center, Wu Qingmei, Deputy General Manager of Sinopharm Health and Wellness Industry (Shanghai) Co., Ltd, Lin Yousai, Executive President of Jomoo Group, Lin Zhumin, Executive Vice President of Jomoo Commercial, together with many partners from real estate enterprises, decoration enterprises and design institutes attended this conference.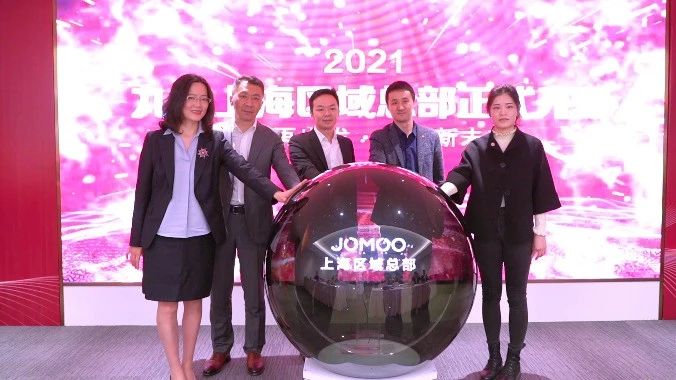 Jomoo Shanghai Regional Headquarters Opening Conference
Strengthen the strategic forward-looking layout to create technological innovation capability
Jomoo Group Executive President Lin Yousai began the conference with an opening speech: "Shanghai, as the world's third largest economic and financial center, is both the world's most influential technology and innovation hub. The opening of Jomoo's regional headquarters in Shanghai marks the opening of Jomoo's new headquarters, which will continue to play a leading role in Shanghai and better empower the local and surrounding areas. It will also be used to bring in more top global technology R&D and design resources, gather cutting-edge and highly sophisticated talents, and provide stronger support for Jomoo's global business development."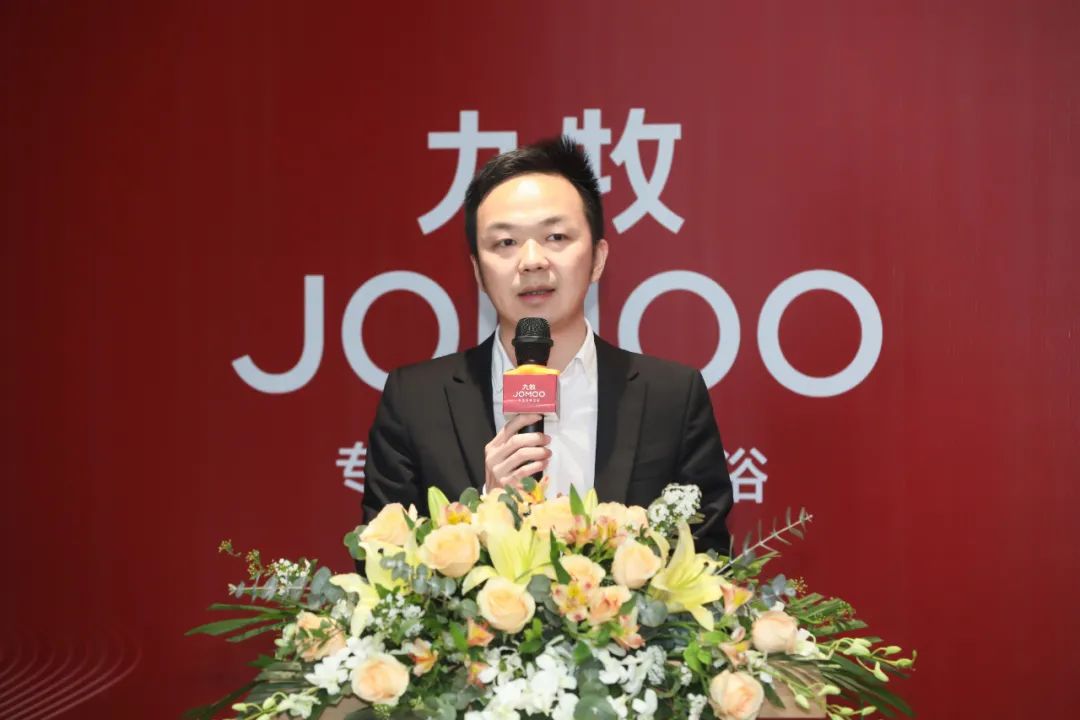 Mr. Lin Yousai, CEO of Jomoo Group
At present, Jomoo has won 133 global design awards, and Jomoo has reached the top of the list, achieving the first place in the sanitary industry worldwide; it has also won the highest awards in the field of industrial design: IF Gold Award and Red Dot Award, achieving a zero breakthrough for national brands.
Mr. Tang Xiangmin, Deputy Director of Shanghai Hongqiao Business District (Minhang) Investment Promotion Center, congratulated Jomoo on the establishment of its Shanghai headquarters in Shanghai Hongqiao Business District, saying, "Hongqiao International Open Hub is another important bearer of Shanghai's national strategy to implement the integrated development of the Yangtze River Delta. Relying on the three core functions of 'big traffic, big exhibition and big business', Hongqiao Business District can better lay out the industry and is ideal for Jomoo Group to set up a management hub, improve operational efficiency, reduce management costs and attract core talents."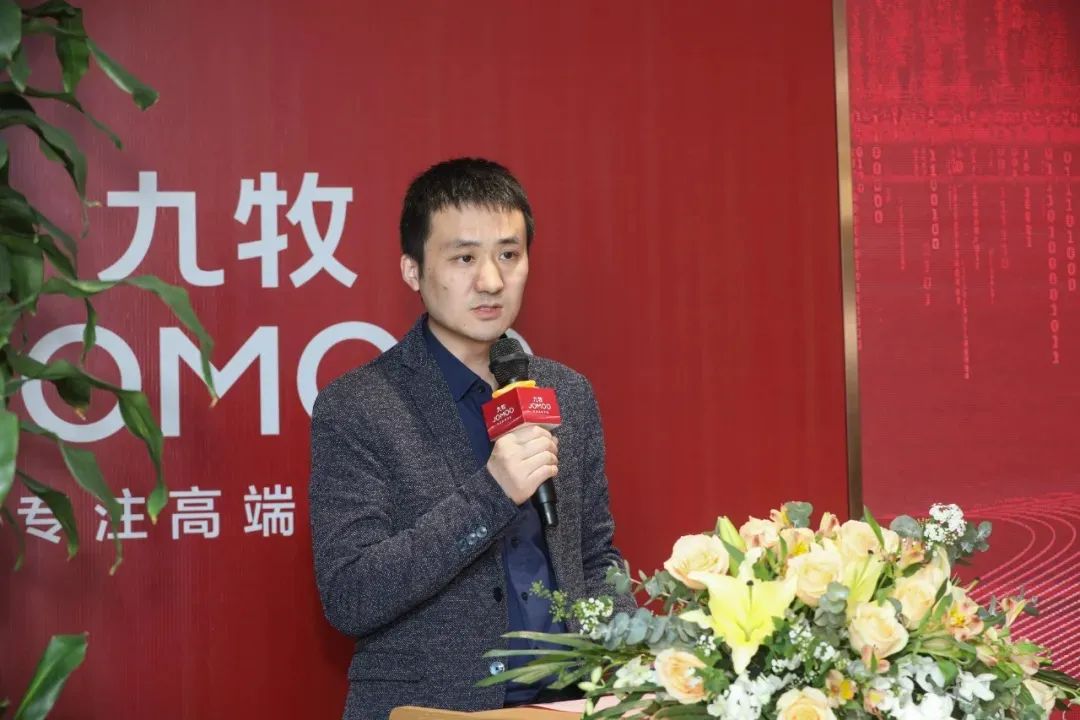 Tang Xiangmin, Deputy Director of Shanghai Hongqiao Business District (Minhang) Investment Promotion Center
Joining hands with the leading real estate and decoration industry to build a refined real estate
On the site, Jomoo formally entered into strategic cooperation with China's top 100 real estate companies, China Resources Land, Sandi Real Estate and Aohai Holdings, and the top brands in China's building decoration industry, Mecailong Decoration, Yaxia Corporation, Jiachun Enterprise and Shanghai Kangye. The total scale of the contract is over 100 million, and Jomoo is deeply involved in the finishing real estate industry, creating high-quality projects with the ultimate products and services. This cooperation will integrate many advantages of sanitary ware and leading real estate and decoration companies to create more benchmarks of bathroom space solutions for refined real estate.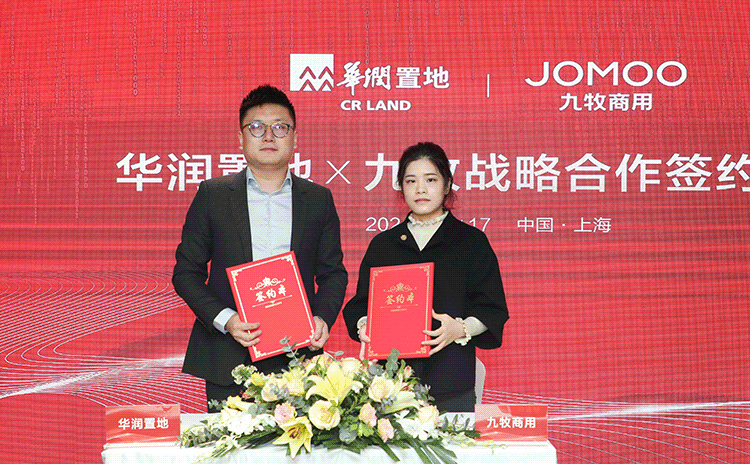 Cooperation signing ceremony
Afterwards, the guests participated in the kitchen and bathroom space solutions seminar salon, and Lei Ting, the founder of Shanghai Seawater Stone Design, shared the most cutting-edge industry demand trends.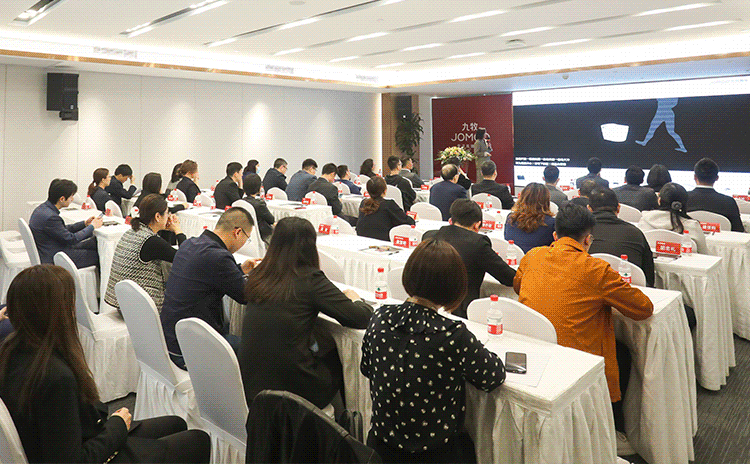 Kitchen and bathroom space solutions seminar salon
Promote the synergy effect to help regional refinement management
In the afternoon of the same day, a business seminar for elite commercial agents in Zhejiang and Shanghai was held in Shanghai. At the seminar, Jomoo Commercial Executive Vice President Lin Zhumin said, "We will build a comprehensive service platform integrating regional management, project management, collection management, resource development, front, middle and back office services in one. Relying on the professional organization construction and function sinking of regional headquarters, we will help local regions refine their management."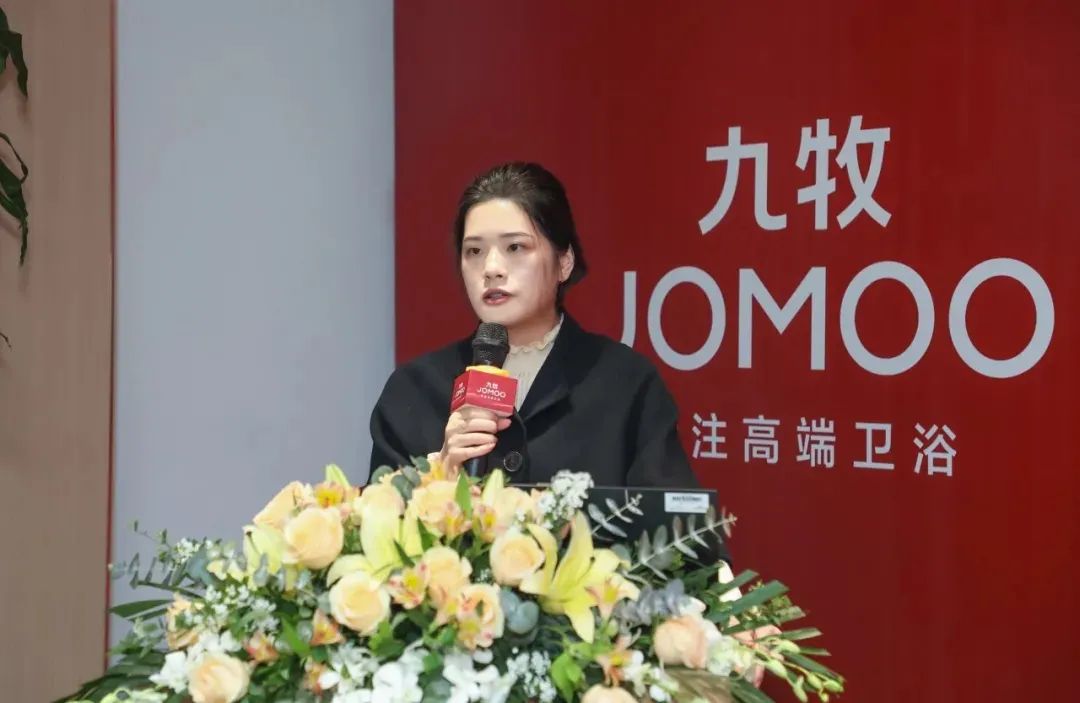 Jomoo Commercial Technology Executive Vice President Lin Zhumin
Jomoo adheres to the brand concept of "focus on high-end sanitary ware", and the trinity of technology, product and service creates a new experience of high-grade human living. In the future, Jomoo will continue to focus on space solutions, create more benchmark projects, and lead the high quality, high standard and high level of national projects.