Original Kitchen And Bathroom Industry Mainstream Media Kitchen And Bathroom Information
After breaking the record of 24 years of continuous exhibition, the 26th Shanghai Kitchen & Bath Show, which was suspended for one year, seems to be quite strategic compared to the Milan, Italy show and ISH Frankfurt show, which were cancelled again.
1
International exhibitors and overseas visitors to the exhibition significantly reduced
"There are fewer foreigners". This is the voice of most of this year's exhibition visitors. According to the statistics of kitchen and bathroom information, the number of exhibitors directly in the name of German companies decreased from 17 to 14. The number of exhibitors in the name of Italian companies decreased from 14 to 5. (The statistics are based on the organization of the company and do not include the European organization of the company)
2
"National trend", "rejuvenation", "health and retirement", "assembly", "cross-border integration" became the key words
Compared with previous years, after more than a year of preparation and fermentation, the performance of the brands exhibiting at the Shanghai Kitchen & Bath Show is more intriguing. Part of the brand new image "eye-catching". From brand marketing, new products, and other different dimensions of the brand impression. There are also some brands that still play the "middle of the road" characteristics, adhere to its original development path.
At this year's exhibition, there are more aging bathrooms. It is understood that in the past two years, the aging bathroom transactions have seen relatively large growth. In addition to the elderly health products, more and more brands exhibiting interior products, Dongpeng, Huida, China-Sally, and other brands have long exhibited in the exhibition of the whole bathroom suite. The whole installation business of home furnishing enterprises is making an effort. In addition to these exhibitors, on May 26, Piano said in the interactive platform, has a whole installation business unit, docking home improvement, whole installation companies, platforms to build sales channels.
When the development of a single category bathroom for the whole bathroom, began to again to the whole home, intelligent home higher-order extension, cross-border integration into the inevitable. In this exhibition, there are new tile brand exhibitors. Such as Kito, in the rock, of which Kito not only exhibited the interior suite and foam ceramic outside, rock slab bathroom cabinets are also more eye-catching. It is not difficult to see that material suppliers are transitioning from category development thinking to space thinking.
The following are brand solos
Jomoo
Jomoo in this Shanghai kitchen and bathroom exhibition scraped the national trend style and technology style. Digital technology Sensa set, national trend new Frame party set, voyage only Yi set, the world's first waterless toilet in cooperation with the Gates Foundation and other national trends. Its new technology is a great pleasure to the eyes, amazed at the rapid development of China's bathroom technology.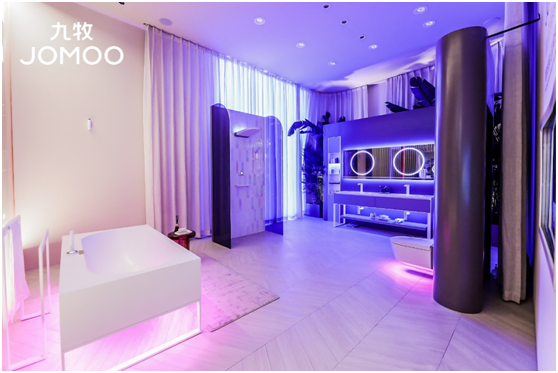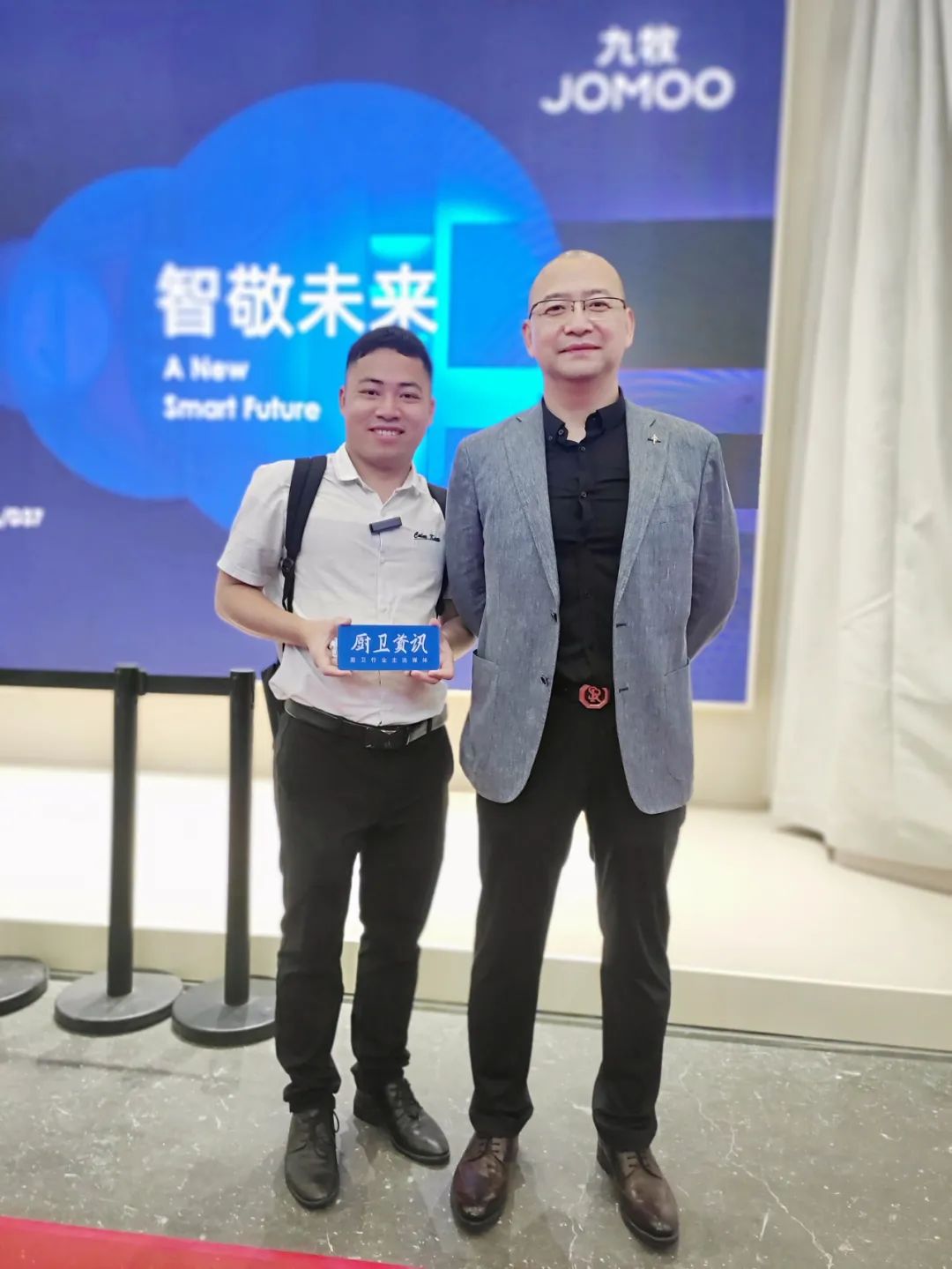 Jomoo brand president Yanzhen interviewed by kitchen and bathroom information operations director Huang Xianjie
Xiaomu superior products
As a sub-brand of Jomoo, Xiaomu Youpin has taken a different path, taking a younger development route. In this Shanghai Kitchen & Bathroom Show, it made a big splash. Olympic champion Lin Yue joined Xiaomu as a distributor. This is incredible. Younger new product MIX modern set, national trendy boutique Dunhuang Feitian set, technology new fourth generation AI booster descaling shower attracted the audience on site. People took out their cell phones to take pictures. This year, in the Olympic year, Xiaomu Youpin also launched the Olympic promotion carnival. It issued great benefits and triggered a rush to buy.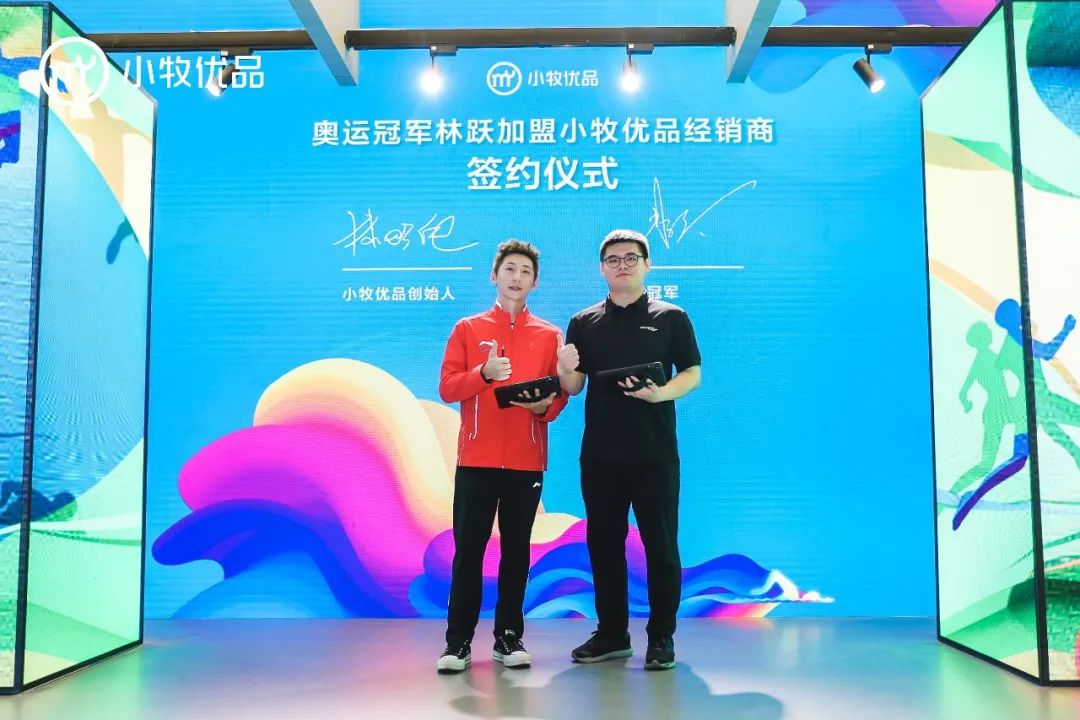 Arrow
Arrow infuses products with technology, links design with humanity, and embraces life with wisdom. This is the Arrow bathroom has been adhering to the "wisdom of life". The Shanghai Kitchen & Bath Show, Arrow bathroom innovative inspiration, skin, light, sound sense of the four major directions as the brand's interpretation of "life wisdom". IOT smart home experience, ultra-clean intelligent toilet, etc. let foreign friends also feel the super "A" quality of life brought by the brand.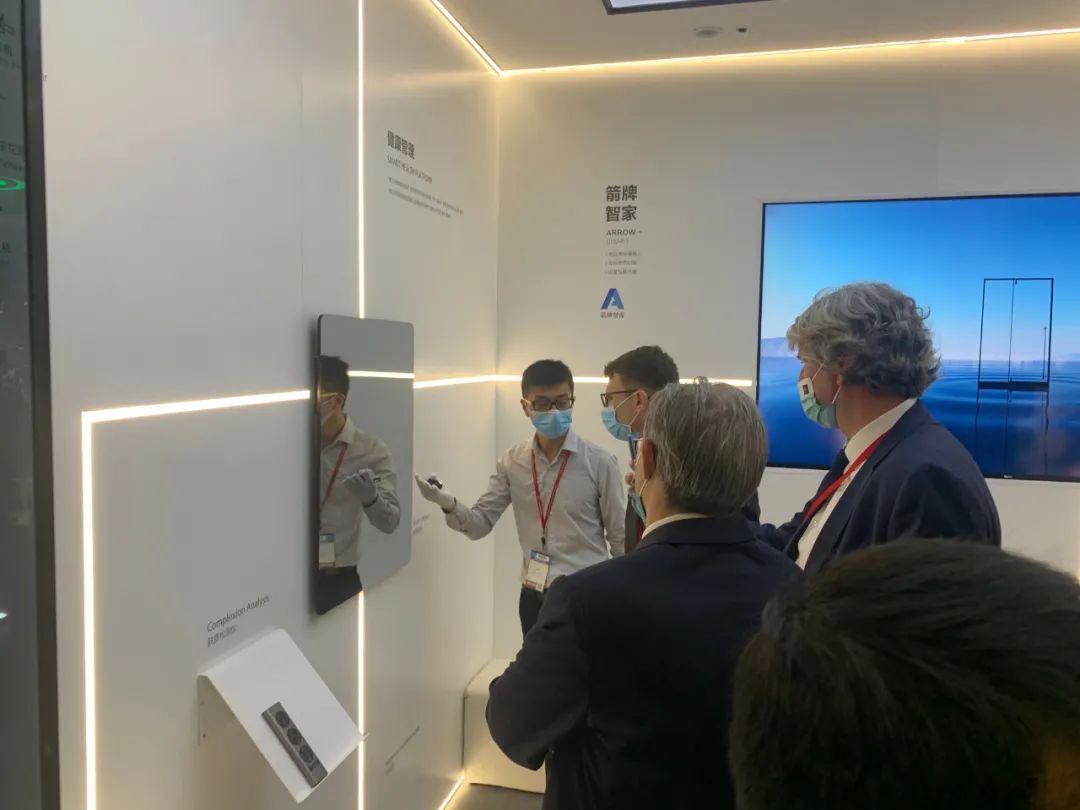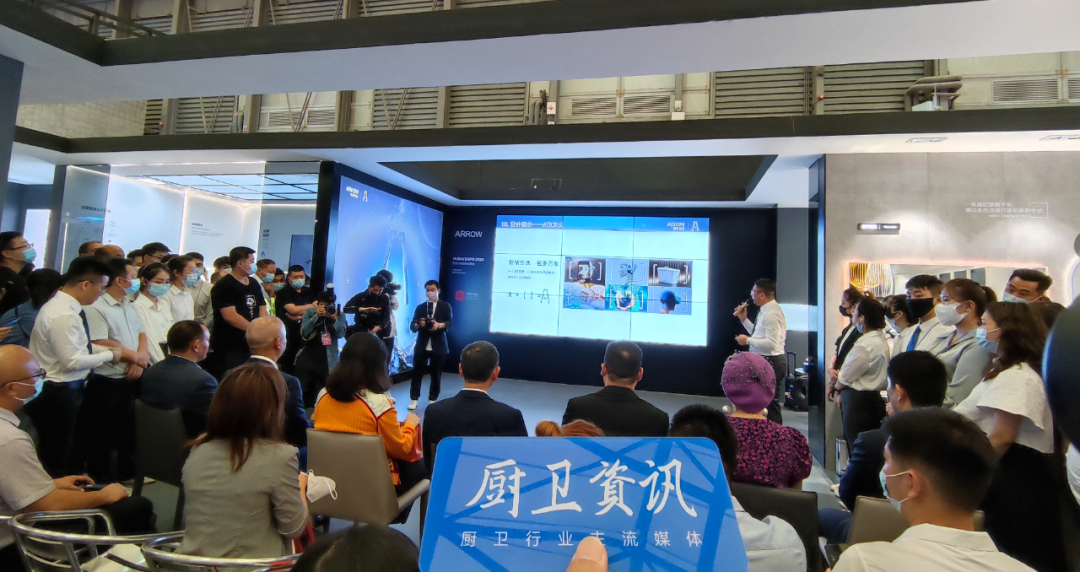 Hegii
The experience hall of Hegii, an intelligent sanitary ware expert, was presented at the Shanghai Kitchen & Bathroom Show with a simple, atmospheric and calm posture. After making a splash at AWE with its smart R series, it made a stunning debut at KBC. It has once again set the benchmark for a new generation of intelligent toilets, and many innovative technologies such as Hegii's all-category water purification technology and platform spool were also premiered at the show. The new member of the Super Cyclone family, HegiiC6, the wood alloy bathroom cabinet, the Hegii New Wing shower, and the Hegii Full Custom Series shower room were also unveiled one by one.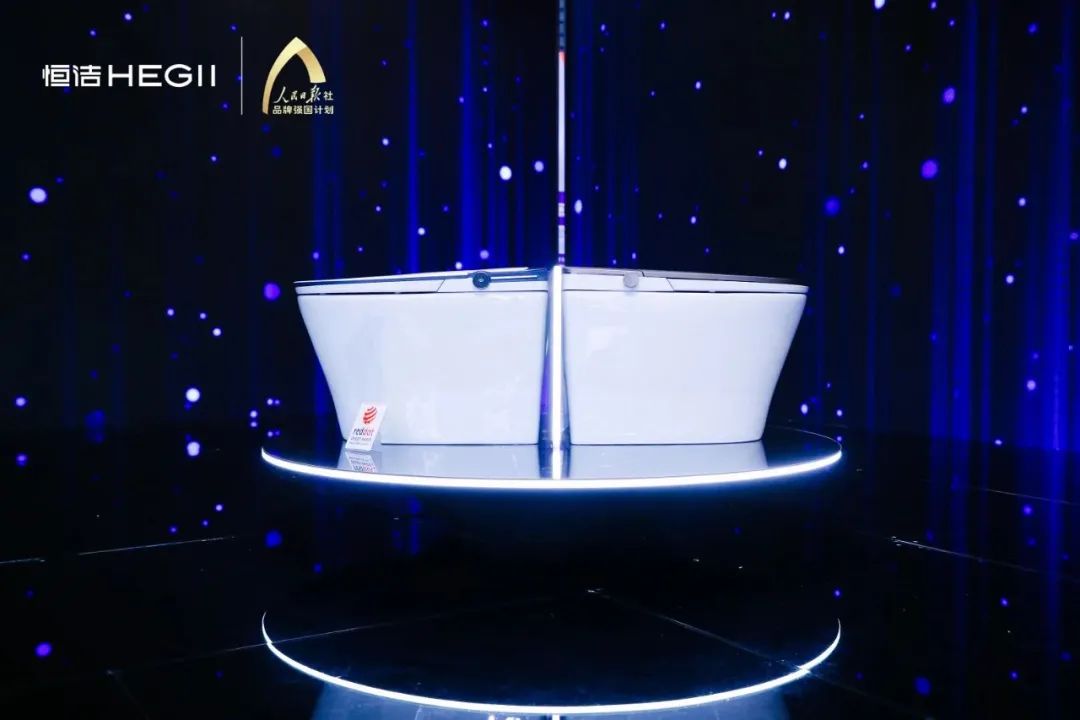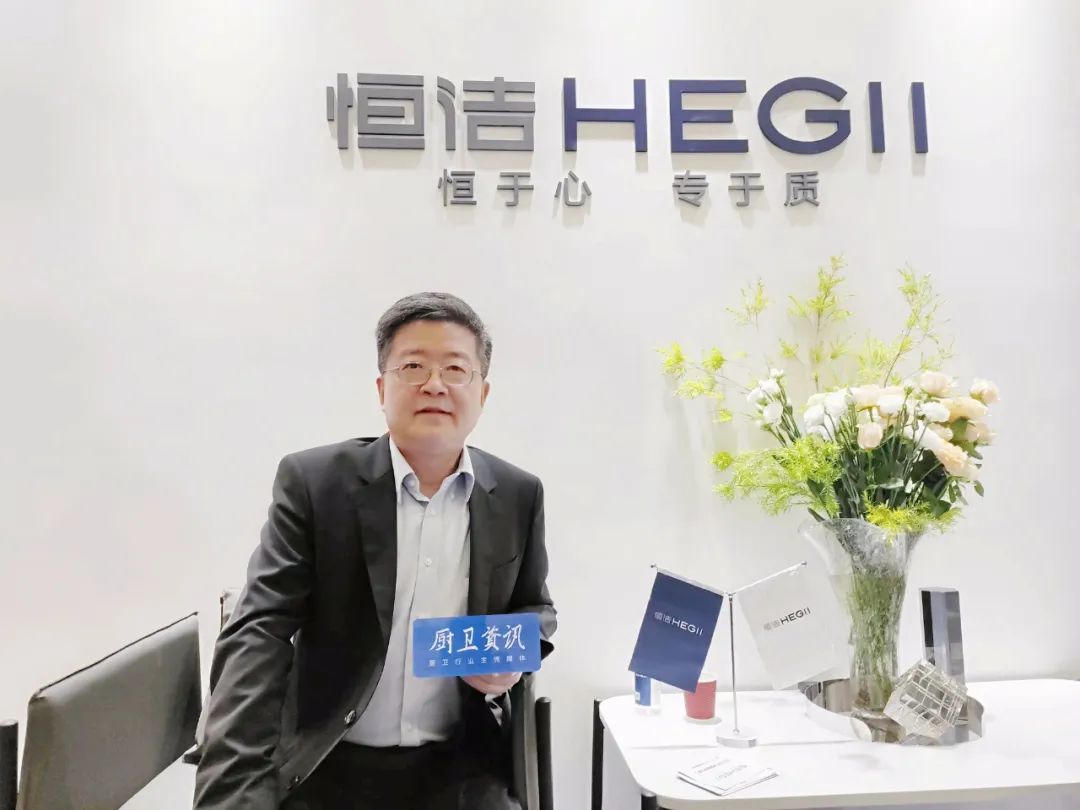 Hegii Group CEO Wei Ding interviewed by Kitchen News
Huida
Huida is a special pavilion with the theme of "Smart, Clean and Beautiful". The exhibition was organized in three major directions: intelligent, holistic and young. The half-moon series suite, a perfect combination of Chinese style and modernity. Balcony cabinet made of aerospace material SMC. Xixi series hardware faucet, shower, color control Nio series faucet, the flagship product of the intelligent toilet sector 7001T and dozens of new products were presented.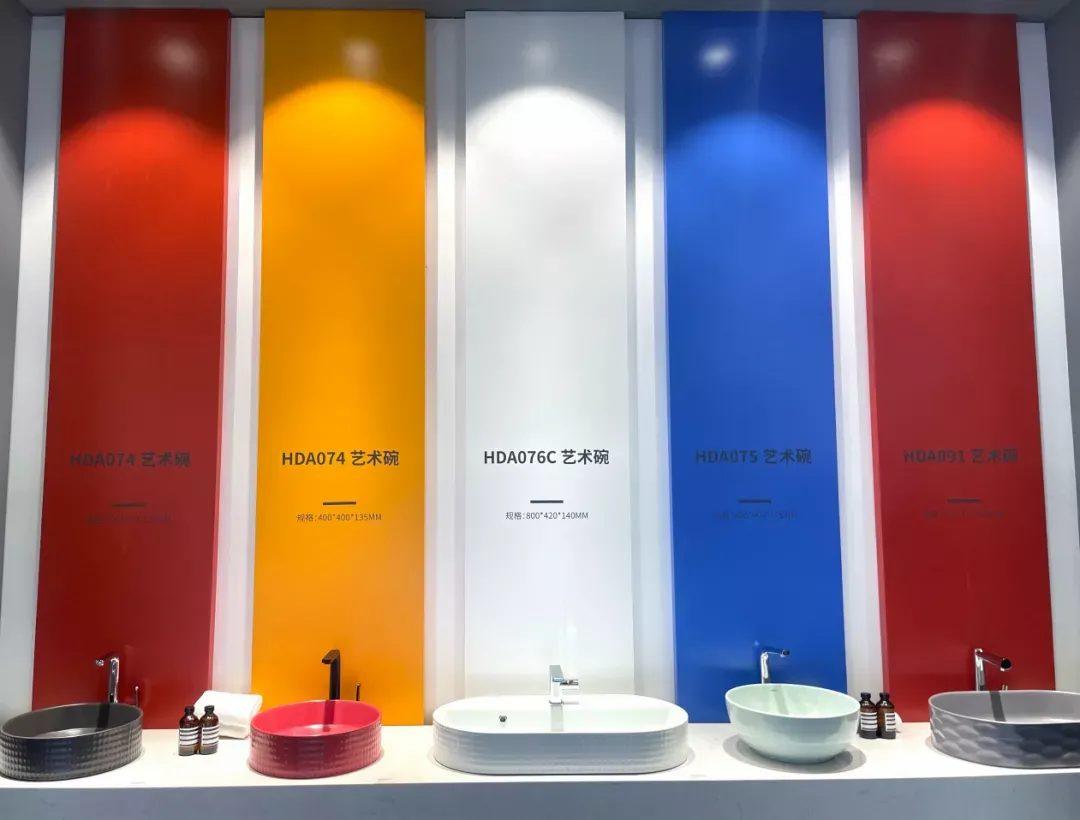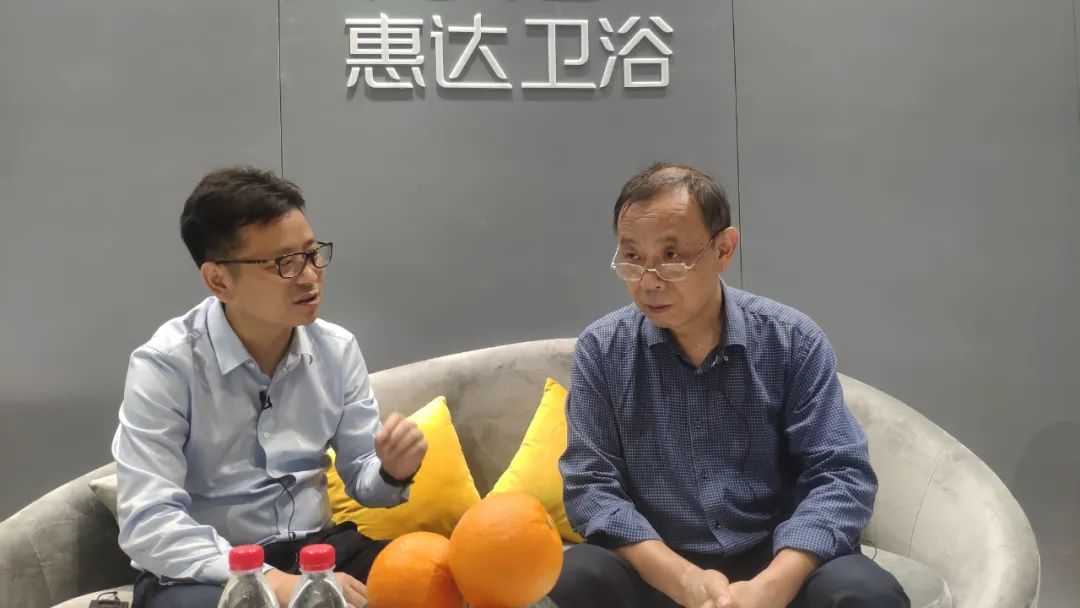 Huida bathroom executive president Yin Kang dialogue kitchen and bathroom information founder Yu Zhenrong
Dongpeng whole bathroom
Dongpeng whole bathroom with 2021 health new products. It opened a journey on the "future community" of intelligent habitat whole installation. The immersive bathroom life scenes brought by the assembled "future community" and the experiential health intelligent bathroom products attracted many fashionistas, designers and industry experts to stop by. This exhibition, Dongpeng whole bathroom to create the whole installation to empower the "future community", is another important proof of Dongpeng assembly development.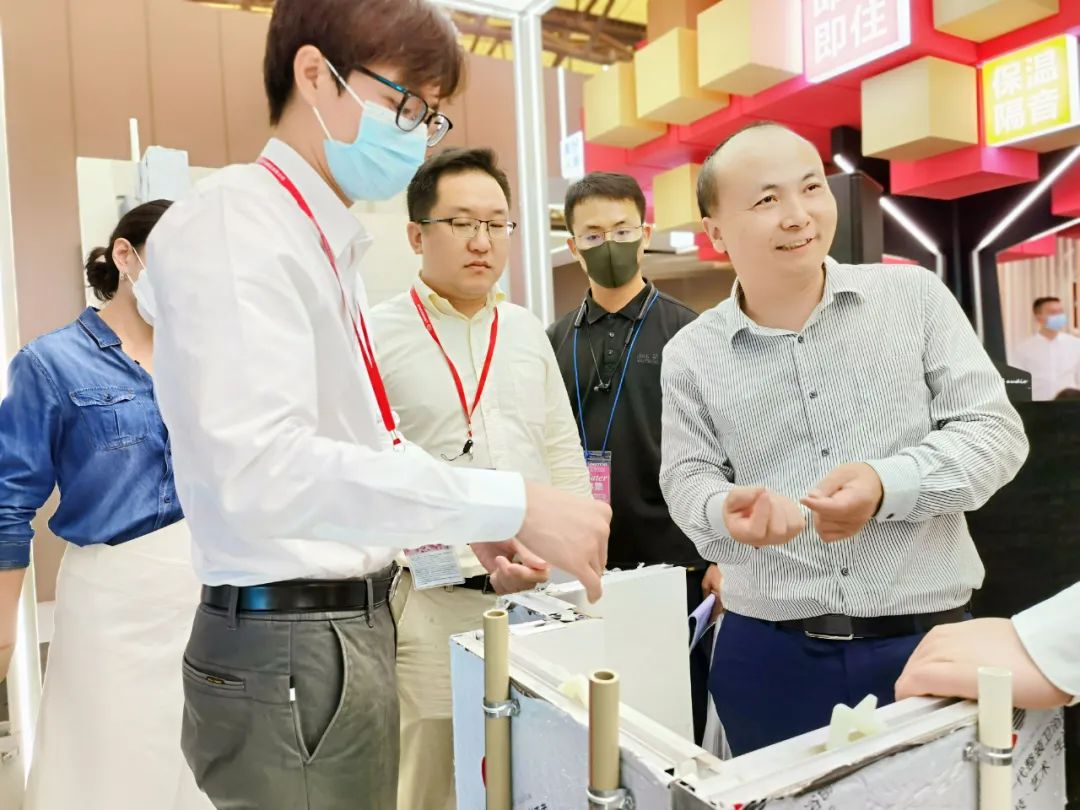 Jia Feng, Chairman of Sinoref Group, learns about the assembled bathroom at Dongpeng Whole Bathroom.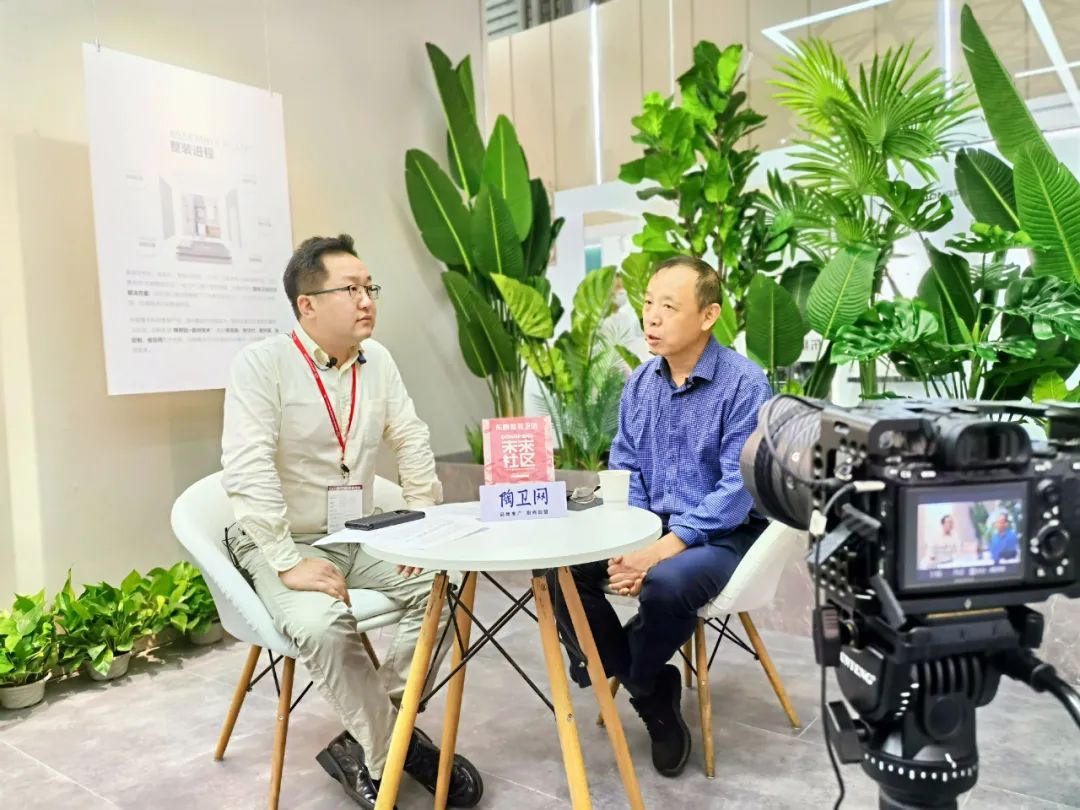 Yu Zhenrong, President of Kitchen & Bathroom News, interviewed Shi Jinping, General Manager of Dongpeng bathroom.
FRAE
FRAE brand once again continued the atmospheric and international exhibition style of previous years. From shower room to intelligent shower room, to intelligent sanitary ware, to full bathroom customization.This year, FRAE with the theme of "empowerment – customization", with a new design concept to show a full range of development of the FRAE brand image.This year, FRAE with the theme of "empowerment – customization", with a new design concept to show a full range of development of the FRAE brand image. This year, FRAE with the theme of "empowerment – customization", with a new design concept to show a full range of development of the FRAE brand image.  FRAE has redefined bathroom life with intelligent personalized experience, immersive bathroom enjoyment and other advanced technology innovation concepts.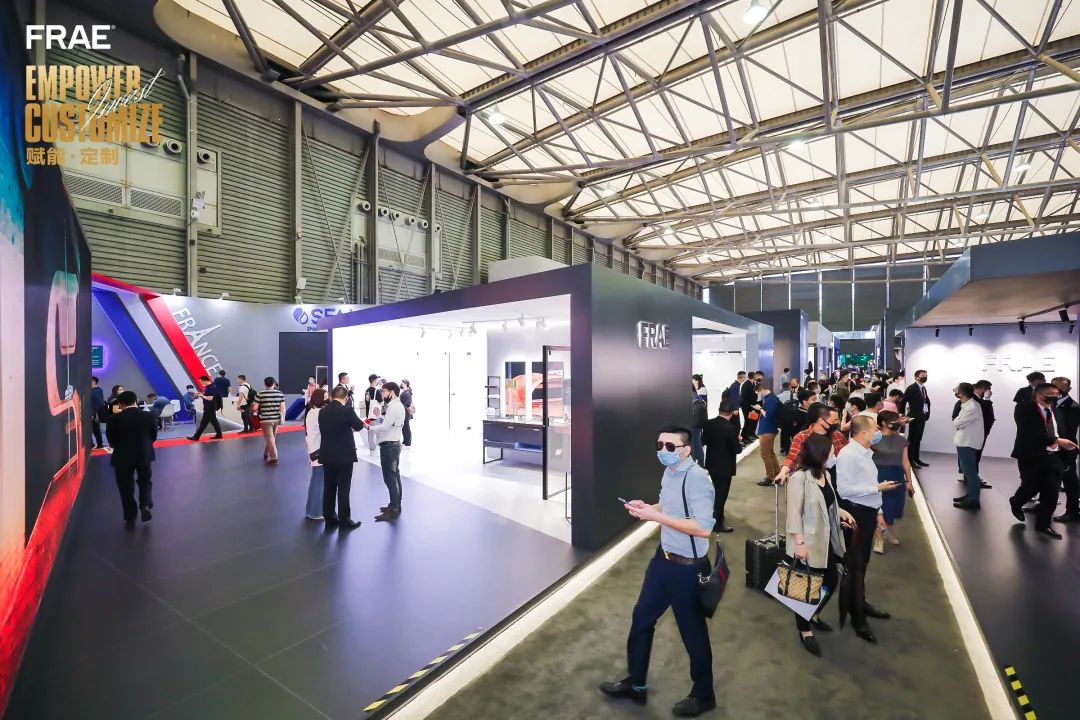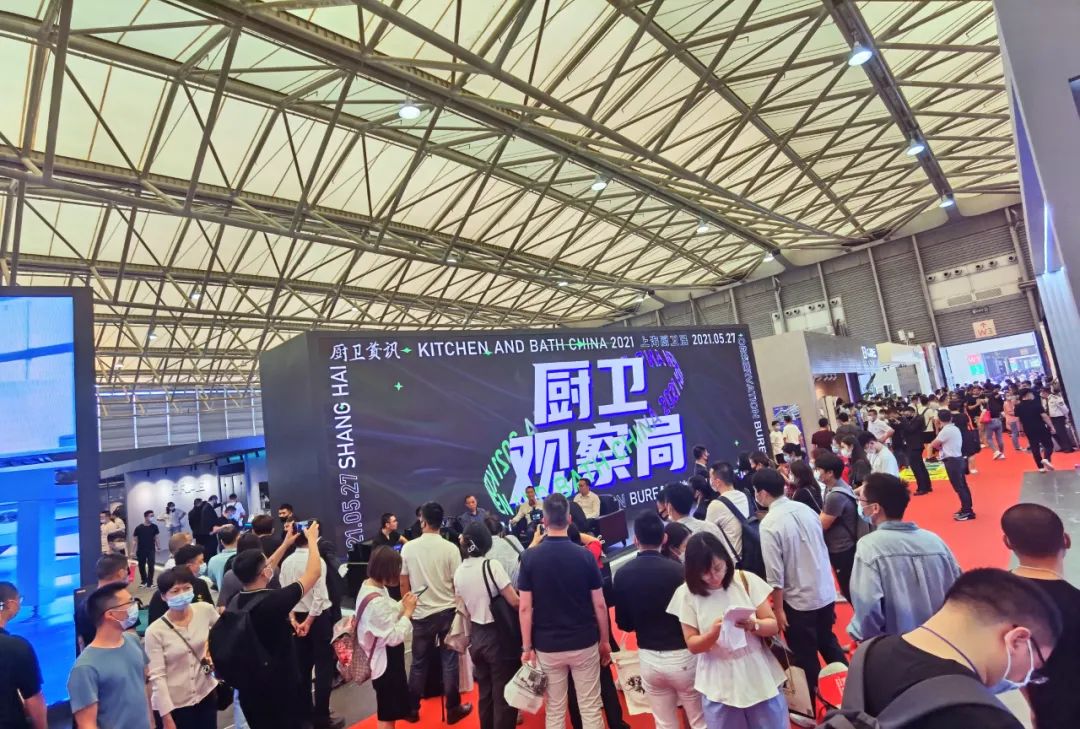 In the afternoon of the 27th, the Kitchen and Bathroom Observation Bureau hosted by Kitchen and Bathroom Information caused a crowd at the FRAE booth
Laibodun
As a shower brand that attracted much attention at Shanghai Kitchen & Bath, Laibodun's new products at this Shanghai Kitchen & Bath attracted countless fans to stop and watch with its unique minimalist and light luxury style. Laibodun's design is infinite in a limited space. The comfort, beauty and uniqueness of the shower room make people fall in love with it at first sight.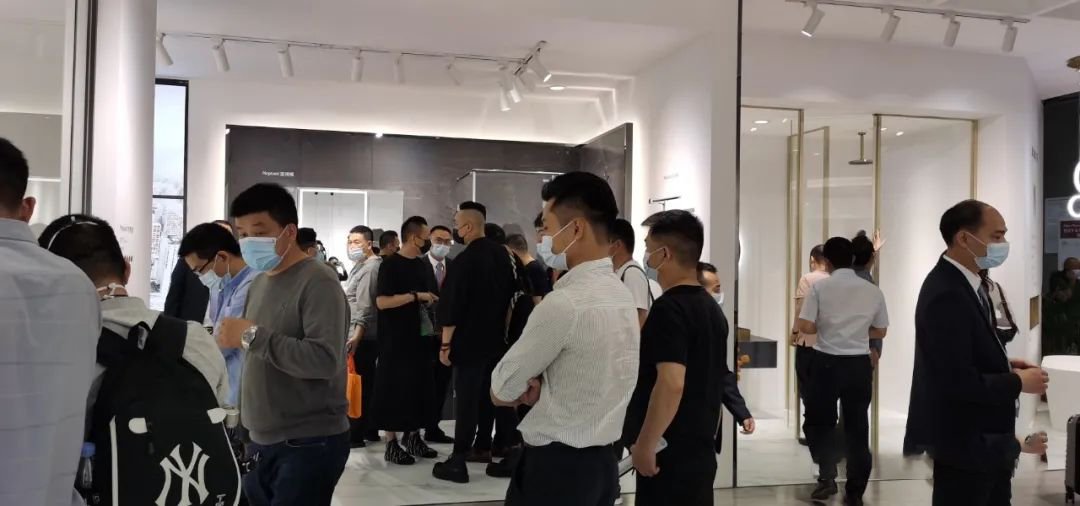 Moen
Moen presented with a full range of bathroom products. It showed visitors innovative technology and humanized design while also showing its high value design.  Yu Yueming of Kitchen & Bath interviewed Mr. Wu Yongjie, President of Asia, Fu Chun Global Plumbing Group, Mr. Xu Hua, Brand Director of Fu Chun Global Plumbing Group, and Mr. Gu Baohua, Senior Product and Channel Marketing Director of Asia, Fu Chun Global Plumbing Group.
Kohler
Kohler's "Sylvie Meiyan – Comb Washbasin Faucet" was launched on the same day. Kohler has planned six thematic exhibition areas, namely future style, fun customization, care home, play outstanding, extreme clean wind and intelligent life. From modern design, intelligent technology and personalized experience and other dimensions present Kohler's excellence for product development. It even integrates beauty needs into the bathroom scene for the first time. It further expands the function of home space to meet modern people's relentless pursuit of exquisite life.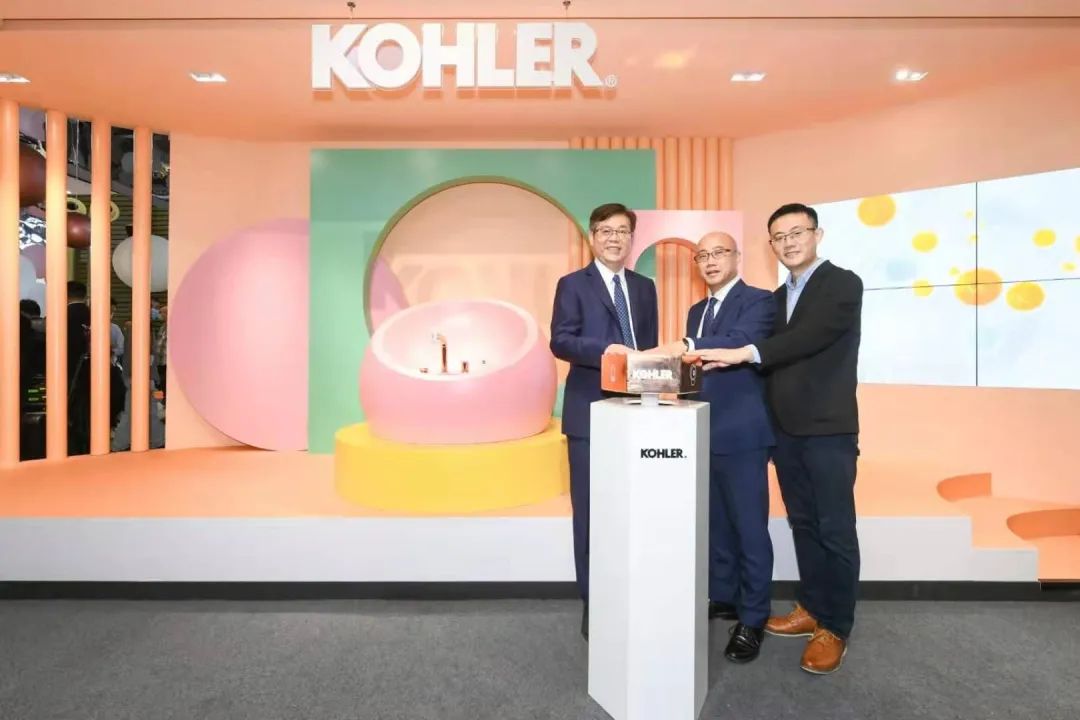 TOTO
This exhibition, TOTO continues to promote its "CLEANOVATION", "RELAXOLOGY" and "DESIGN" three concepts. It continues to innovate cleaning technology. It brings a new clean experience into millions of homes. Its "CLEAN SYNERGY intelligent clean system" of clean spray, super whirlpool rinse, wisdom clean technology and so on is attracted a large number of audience around.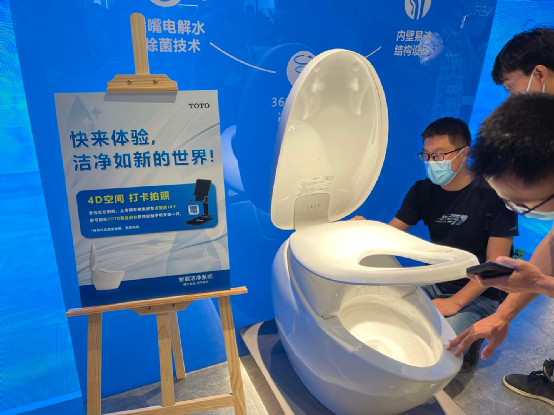 Ying bathroom
Ying bathroom façade dynamic wave 3D version of the LED screen is full of technology. Its frequency conversion that is hot technology on display makes people sigh: obviously have the value, but also to fight technology. The exhibition, Ying Sanitary heavily released a dual-engine Smart Spin Pro patented technology, Ying Sanitary research and development of nano self-cleaning glaze. Compared with the higher density on the market, it not only has a self-cleaning function, but also more antibacterial.  Nano self-cleaning products can see the special texture of the glaze surface.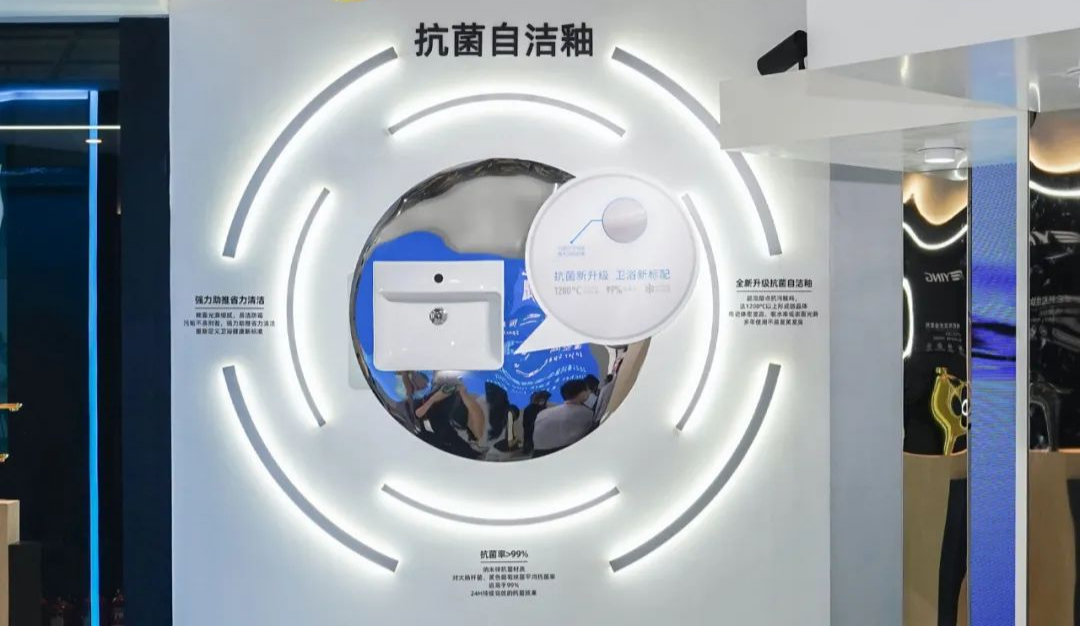 Swell
The Swell Shanghai exhibition presented the form of exhibition, the main theme of the "trend" and "show", and the traditional kitchen and bathroom exhibition form is very different. Whether it is the shape of the pavilion, the color matching, or the division of the area, the integration of elements, in the W1 international pavilion, it is absolutely unique, shocking the audience's eyes. Tradition and modernity, Chongqing and Shanghai. When you look from afar, you can see the traditional Chinese flying eaves and tiles flowing under the modern lighting. When you look closer, you can see that there is something else.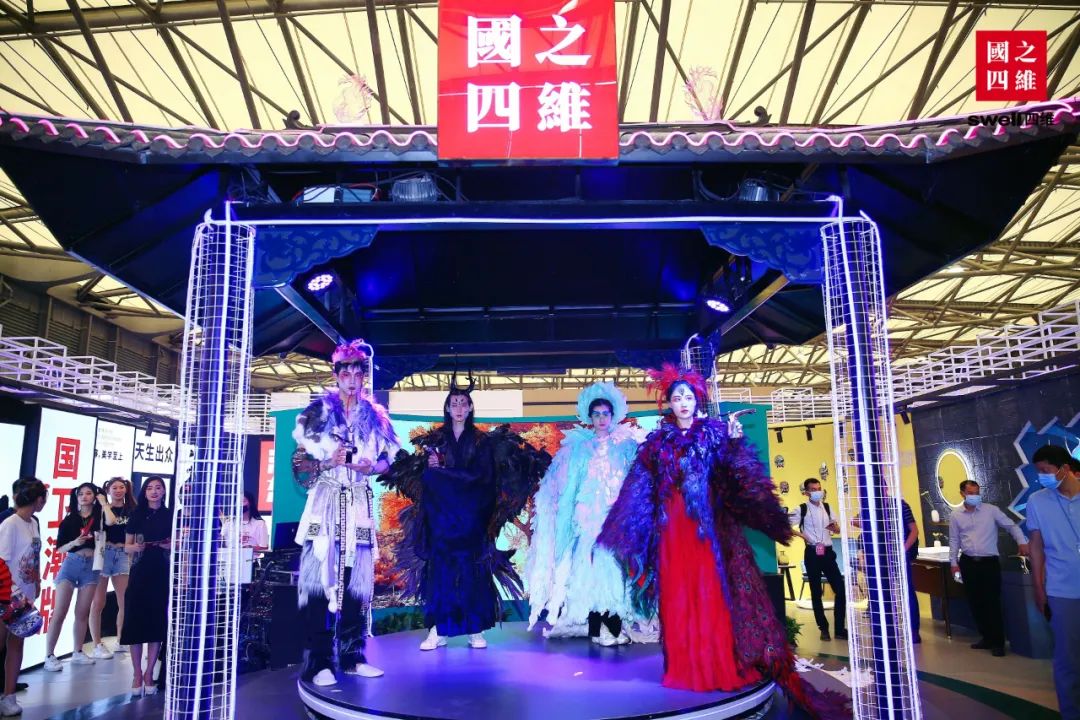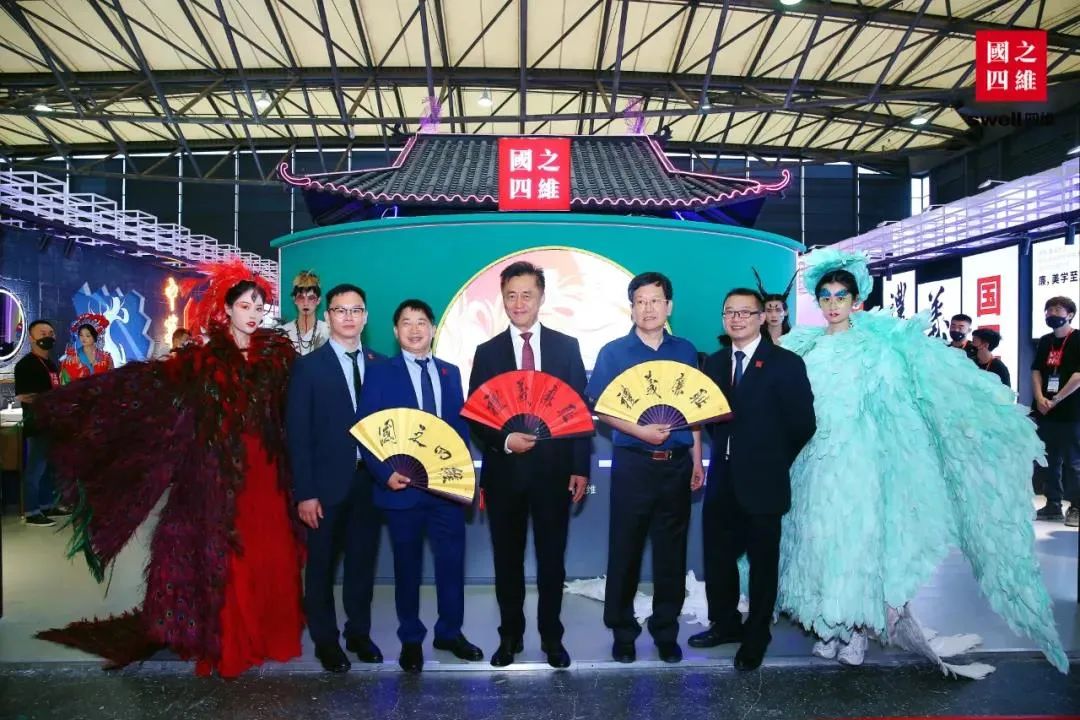 Orans
Under the huge LED screen, five Orans intelligent toilets attracted a large number of visitors to stop by. Into the exhibition hall, Orans bathroom bathtub, bathroom cabinet, shower and other new products launched so that visitors continue to ask its product information.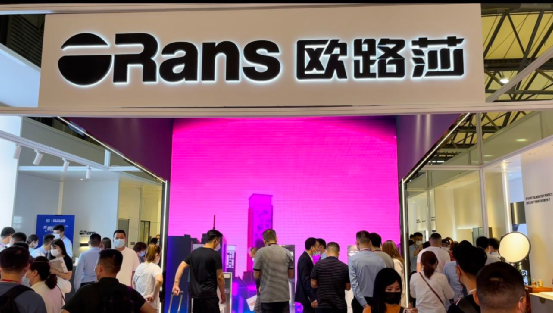 Bolina
Bolina sanitary ware with the brand "wisdom and beauty 2021, bathroom new Bolina" strong voice. It comprehensively upgraded the image of the exhibition hall, breaking the traditional design concept of previous years. It has five thematic sanitary space, seven series of products, nearly 100 new products, neat and tidy, wonderful appearance.
Monarch
Monarch brought its full bathroom intelligent products to the Kitchen & Bath Show. Its massage bathtub, shower room, intelligent shower, bathroom mirror, intelligent toilet, electric towel rack and other intelligent products in the bathroom space can be controlled by cell phone app with one click to realize the interconnection of everything.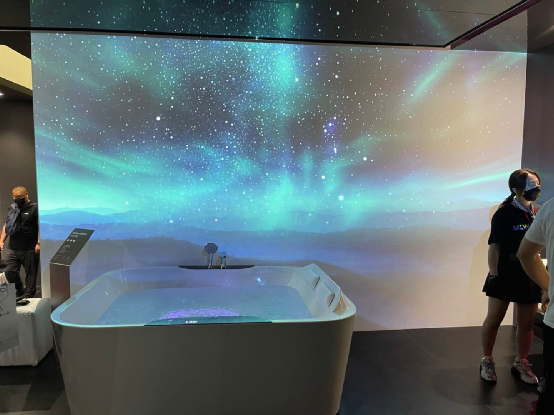 SSWW
SSWW brought five customized series of products and S12 pulse bar intelligent toilet to the Shanghai Kitchen & Bath Show. In this exhibition hall, SSWW used gray as the base tone, with a minimalist and sharp line design, making the overall space more simple and transparent. In addition, a variety of colors were added to enrich its vision, breaking the traditional black and white gray monotonous style. It retains SSWW's fashionable, intelligent and advanced brand genes, without losing its trendy personality. It fits in with the theme of the exhibition "Smart personality, tide over the future".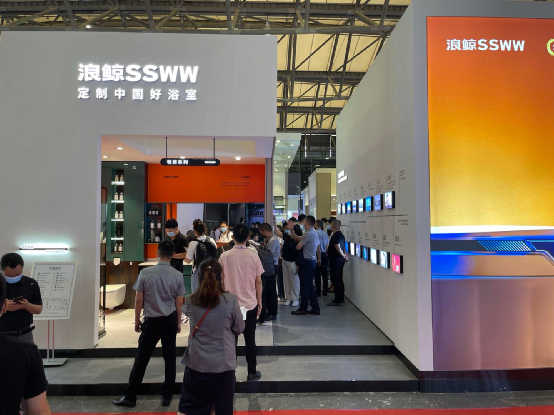 Gobo
Gobo has launched a series of thin products for engineering. Its products are thin and minimalist.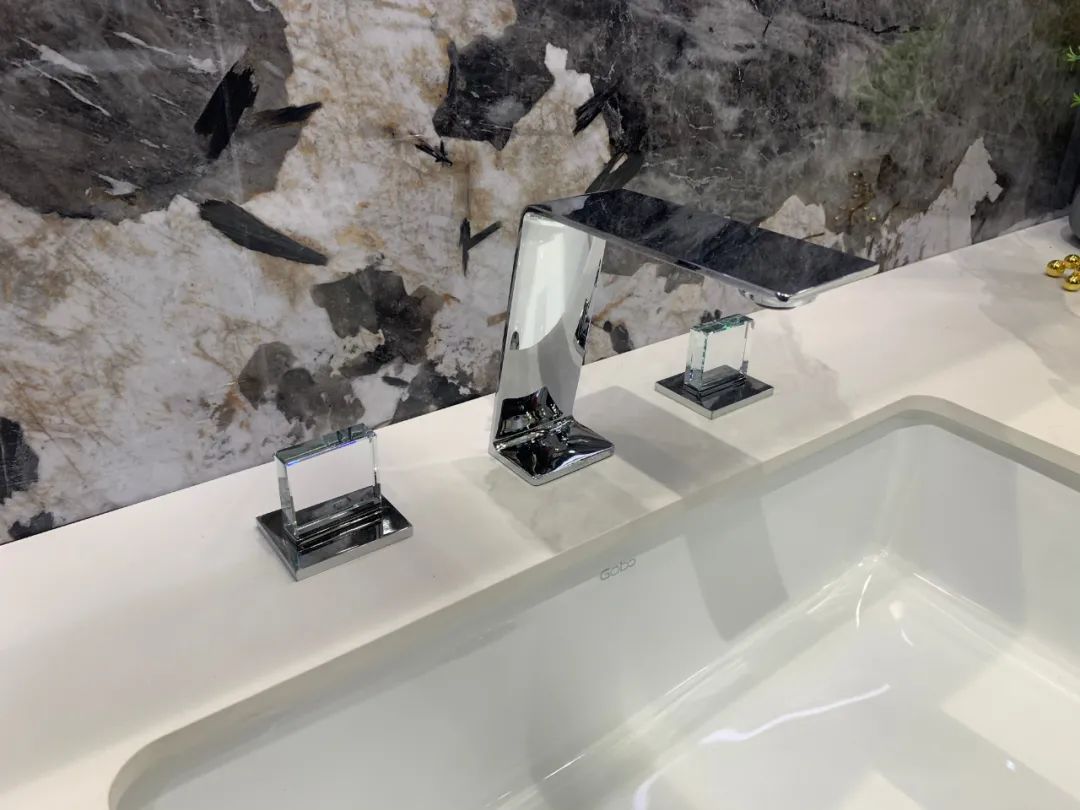 Upware
With the theme of "New Generation – Tide Outstanding", Upware brought new shower products with new trendy design to interpret the new generation with new forms and propositions. Upware revolutionized the design of shower space through trendy colors, smart technology and forward-looking functional design, presenting the infinite creativity of shower room.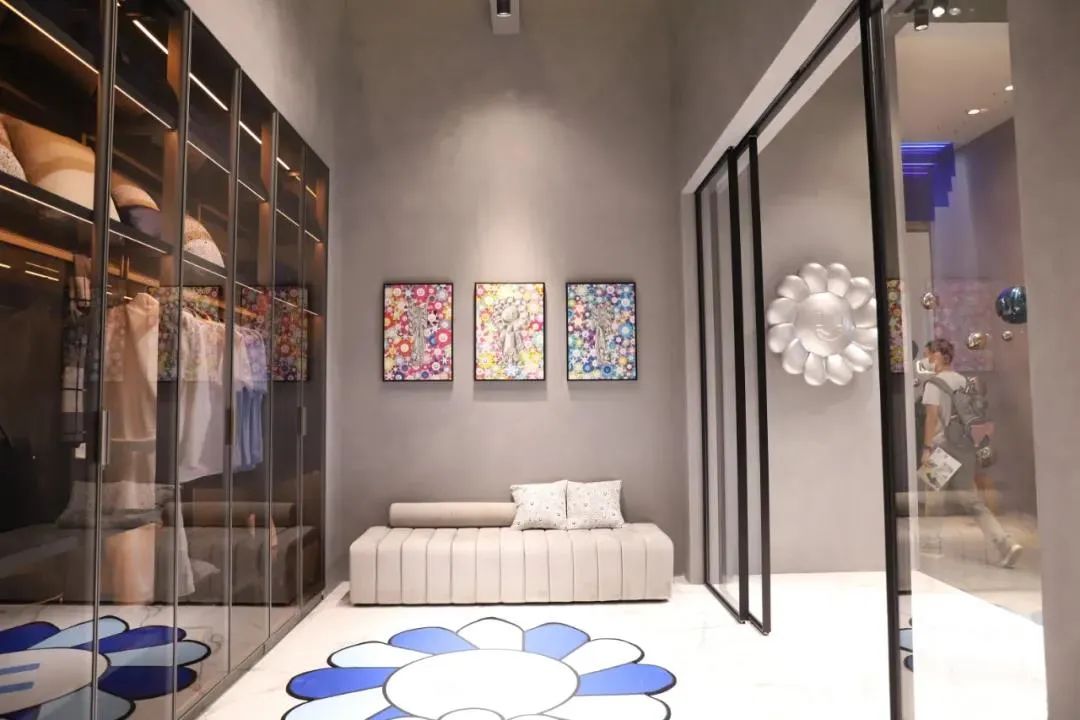 JXYP
With the theme of "Iteration and Reinvention, Empowerment and Progress", JXYP presented its professional advantages in the field of bathroom hardware with a brand new VI image and annual trendy new products in Shanghai New International Expo Center 4W202. It brings the strongest trend vane for this year's Shanghai exhibition.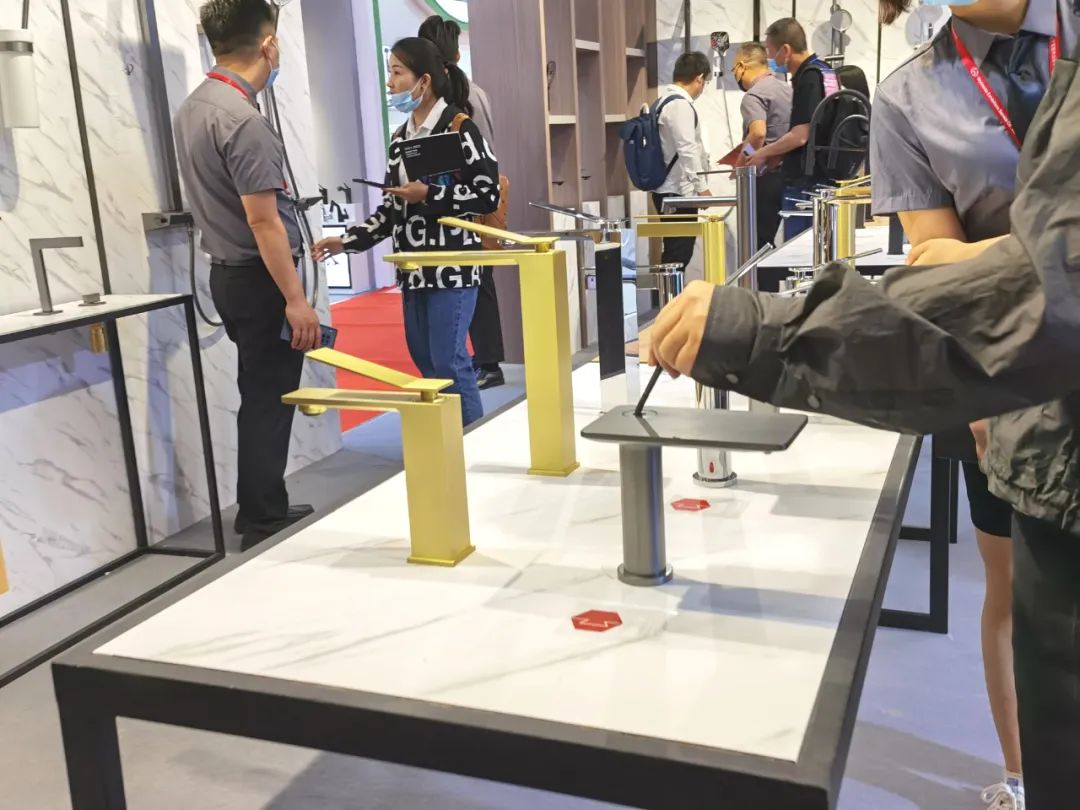 American Standard
American Standard used different spaces to showcase its hotel solutions, Lixil home experience area, rainwater solutions, intelligent toilets and other application scenarios.
Panasonic
Panasonic's exhibition was divided into two pavilions: Panasonic Bathroom and Panasonic Light Kitchen, and Panasonic's colorful lid attracted a lot of young people's attention.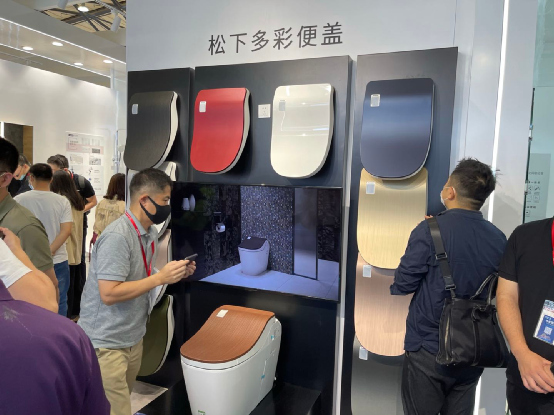 Gold Bathroom
Gold sanitary ware has been widely concerned by the industry since the launch of high-end customization of the whole bathroom last year. This time, Gold brought its high-end customization products to the Shanghai Kitchen & Bathroom Show. Its high value and youthful products were well received by the visitors. Especially, its pet bathtub series became the focus of the explosion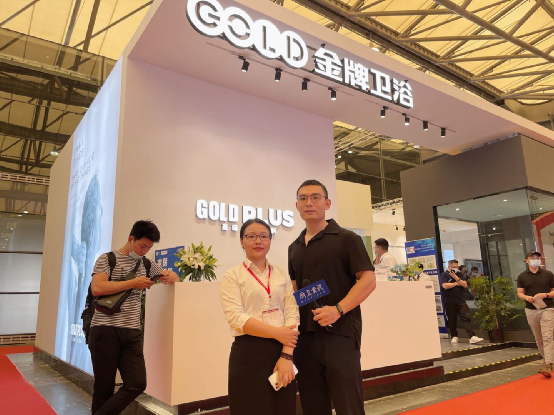 Yu Yueming interviewed Gold Sanitary Ware Marketing Director Shanshan Wang
SHKL
With the theme of "interpreting the new aesthetics of bathroom space", SHKL presented practical examples in its booth. It emphasized how products and design can be used to create a sense of chic space in spaces of different sizes.
House of Rohl
Volcanic limestone material that protects against UV rays. It does not yellow and is warm to the touch. It is easy to clean and light scratches can be repaired.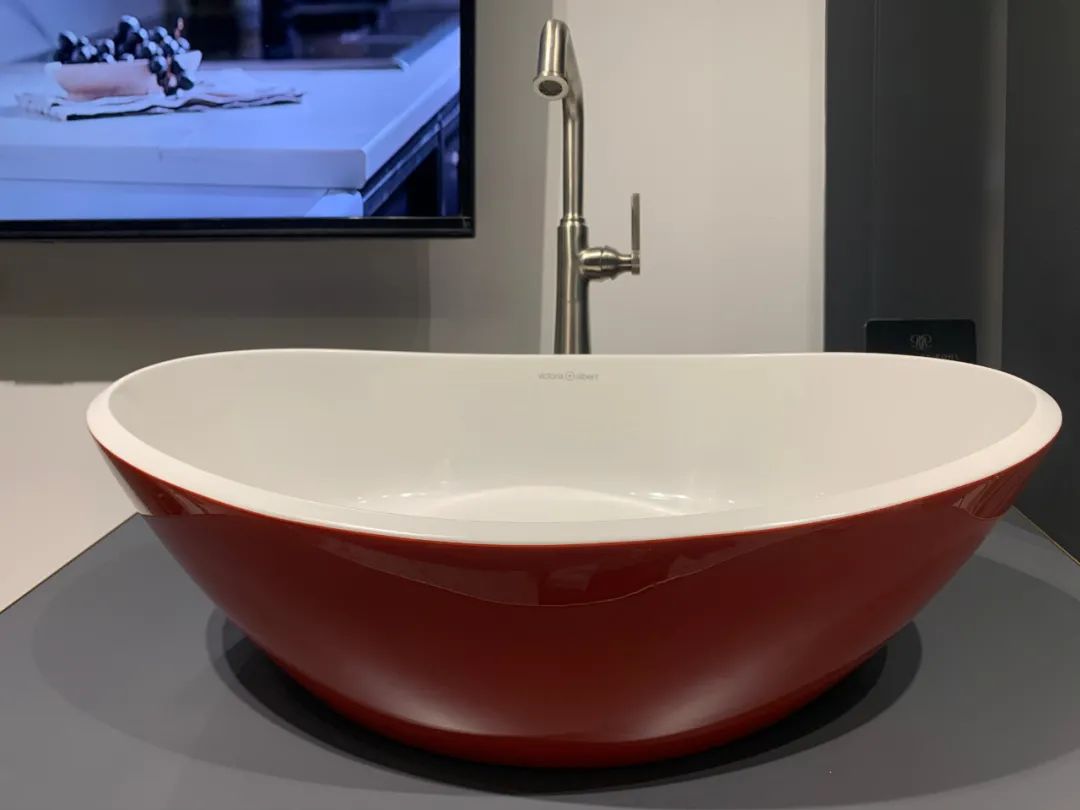 Rite-Home
Videoconcepts exhibited an upgraded series of age-appropriate products, including a series of toilet armrests, lift-up intelligent toilets and other recreational and elderly products.