Kitchen Faucet
Of all the working parts in a kitchen, the faucet might be the one we most often press into service.
Today,kitchen faucets fixtures come in a wider variety of designs and price points than ever.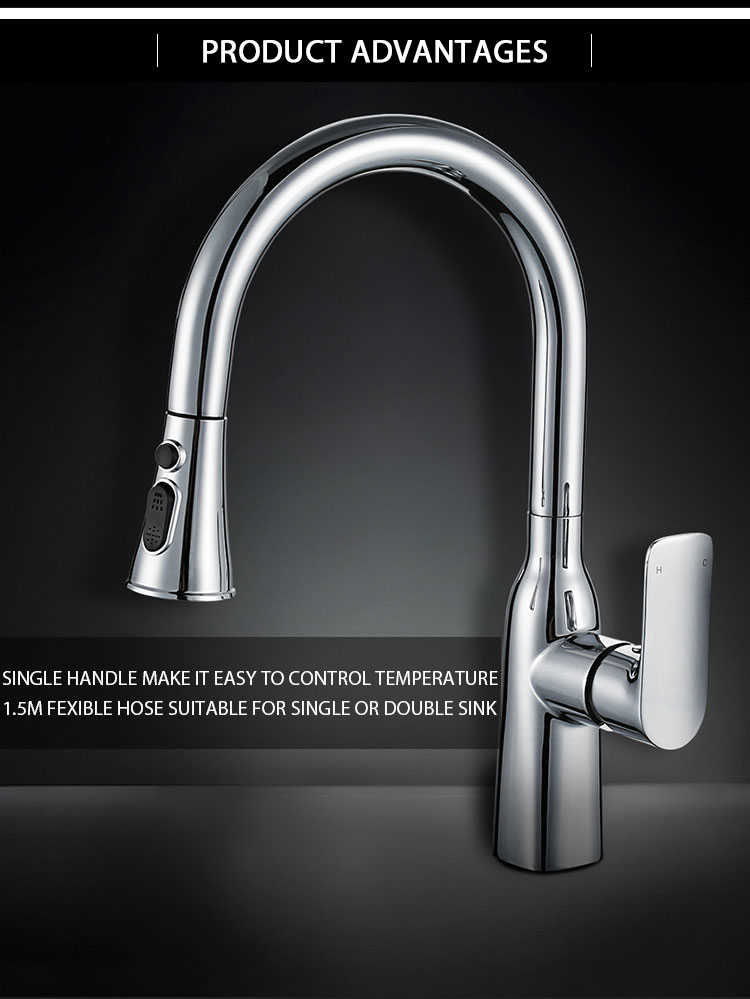 By and large, even budget-priced cartridge-valve faucets are a big improvement over their compression-valve cousins of yore. Better manufacturing and engineering helps them stay drip-free and last longer while keeping their looks, and quick-connect fittings have made them a cinch to install. Still, not all faucets are created equal. Beneath their shiny surfaces lurk differences in materials and technology that affect cost and longevity. Plus, the sheer number of choices on the market can be overwhelming.
Anatomy of a Kitchen Faucet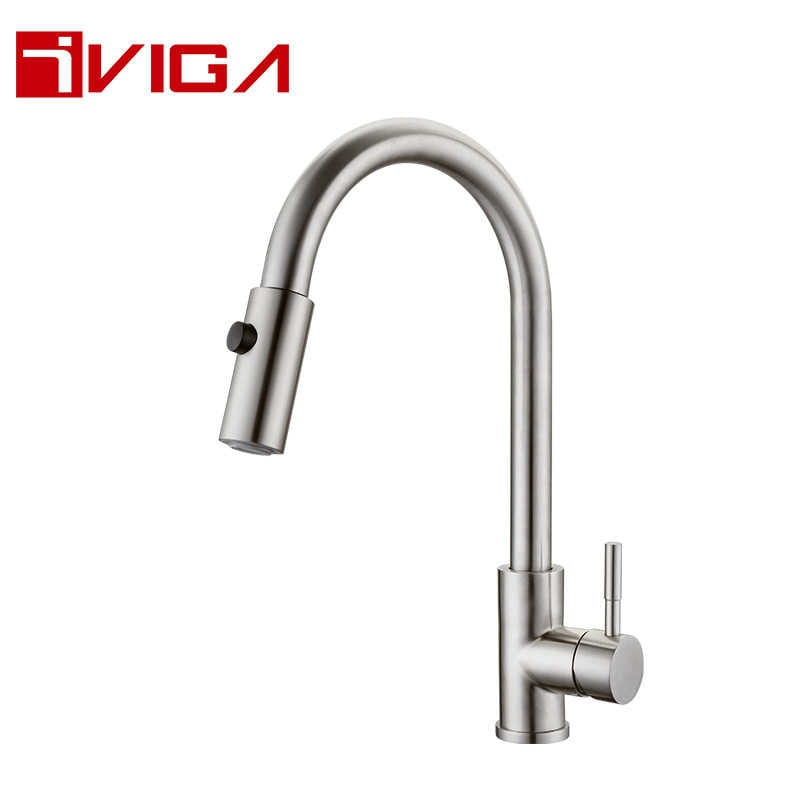 No matter how fancy or simple, they all contain the same basic elements.
Aerator: Reduces the water's flow rate and curbs splashing.
Spout: Delivers water from the body to the sink.
Handle: Opens and closes the valve.
Valve Controls: the flow rate and water temperature.
Body: Blends hot and cold water headed for the spout.
Supply line: Connect to the house's hot and cold water pipes.
What's the cost?
Prices depend on the faucet's material, design, and finish.
Install it yourself or hire a pro?
A kitchen faucet is the simplest type to install. But call a pro if working on your back inside a cabinet isn't your cup of tea.
How long will it last?
Cartridge: 5 years
Surface treatment: 2 years
What care is needed?
Wipe down with a soft cloth, warm water, and a gentle liquid dish soap. To preserve the finish, don't use abrasives or ammonia.
Single hole type kitchen faucet
Hot and cold water mix in a sleek, one-piece casting that also houses the valves. Available in one- and two-handle designs.
Often has a contemporary look.
Two holes type kitchen faucet
The pipe joining the separate valves blends hot and cold water before they reach the spout.
Often featured in period designs.
One handle type kitchen faucet
Single-hand operation is simple for people of all ages and abilities. Handles may be mounted on top of the spout, on either side, on the front, or beside the spout, requiring a separate hole.
Two handles kitchen faucet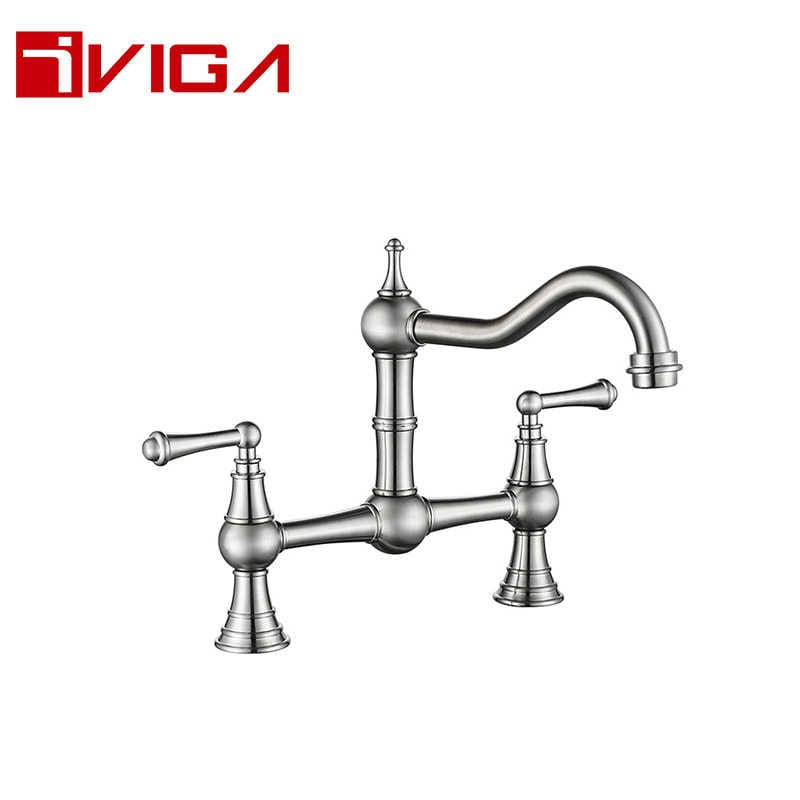 Though fine-tuning the water flow and temperature is a little trickier, a two-handle faucet is a timeless choice for any kitchen.
Spout Style: Straight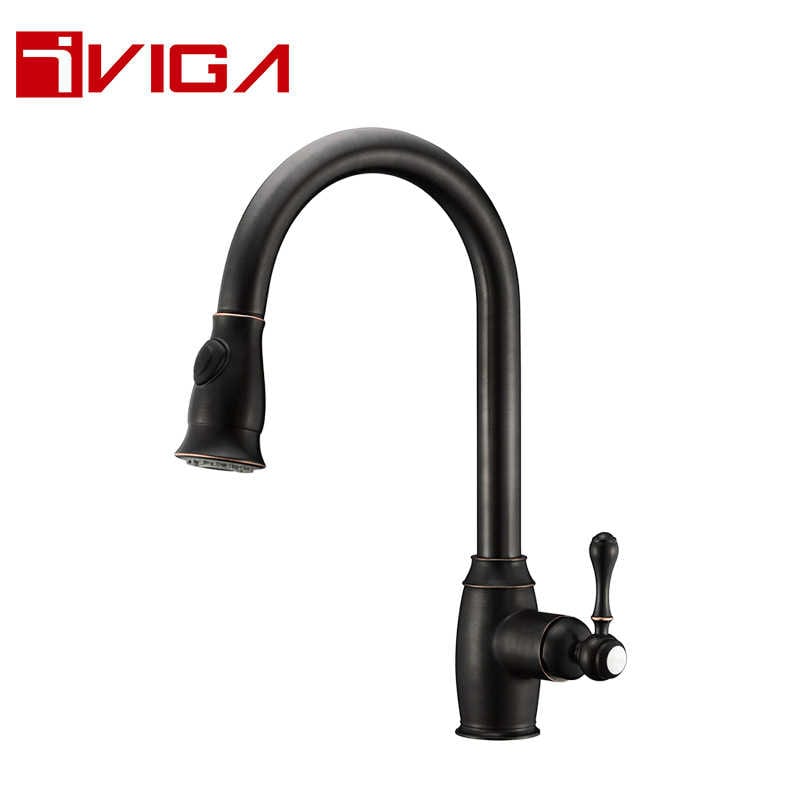 Provides long reach with a low profile.
Spout Style: Shepherd's Crook
Looks just like it sounds; the curved end offers a bit of extra clearance.
Spout Style: Gooseneck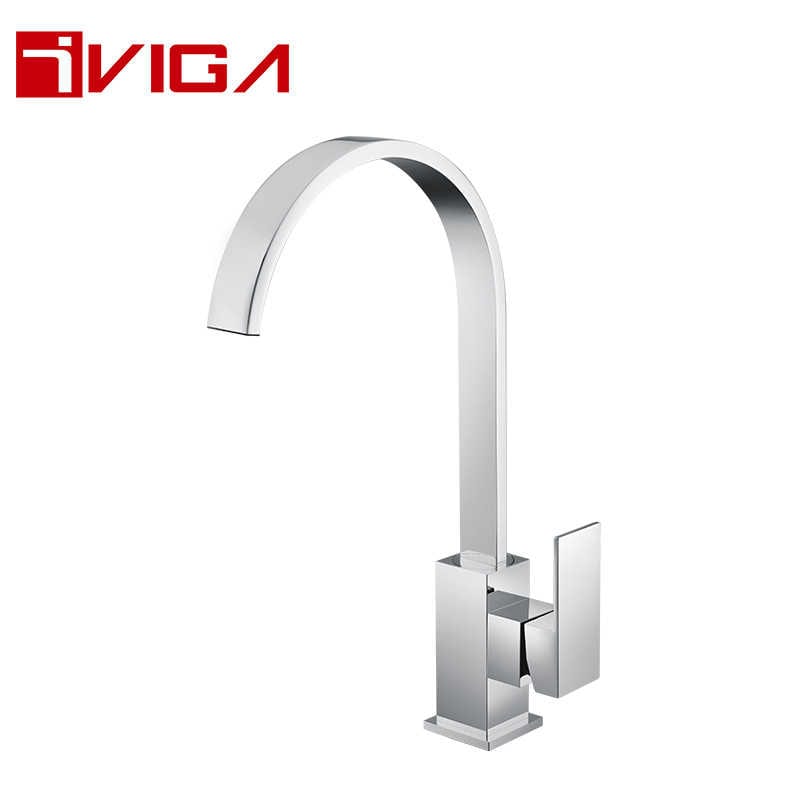 Its high-arc shape enables you to fill deep pots with ease.
Spout Style: Articulating
Multiple joints let you direct the water stream precisely where it's needed.
Spout Style: Pull-Out
These faucets have a retractable sprayer head that docks on the spout. Pull-out heads, available in several spout styles, are held in place by gravity.
Spout Style: Pull-Down
Pull-downs, generally fitted to gooseneck spouts, require a magnetized or locking dock to stay put when not in use.
Deck-Mount
Pros: The most common choice. Simple to install if there's enough clearance between the sink and the wall behind it.
Cons: Requires holes in the countertop or sink. Creates tight quarters for cleaning.
Pros: Frees countertop space and makes cleanup easier.
Cons: Plumbing connections must extend above the countertop in the wall behind the sink. Not suitable for exterior walls in cold climates, where pipes may freeze.