Original Kitchen And Bathroom Industry Mainstream Media Kitchen And Bathroom Information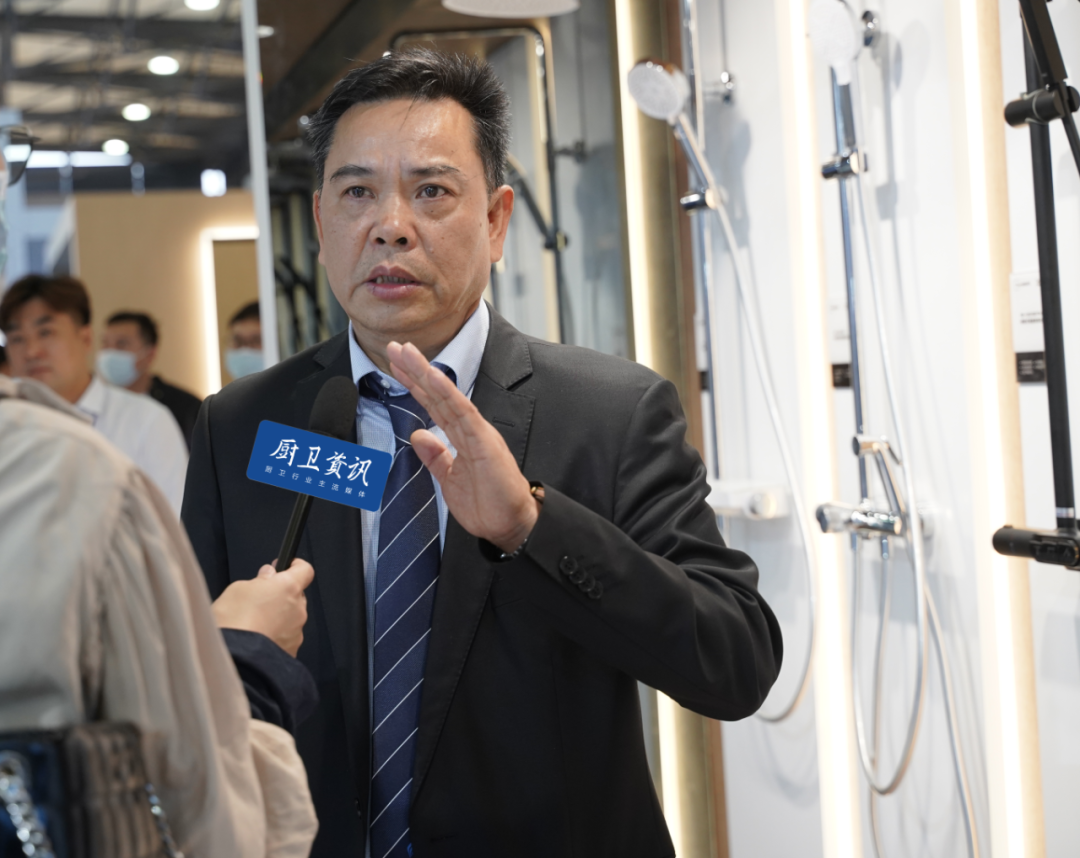 Nanomaterials are known as "the most promising materials of the 21st century" and are widely used in medical, biological, aerospace and other high-end manufacturing fields.
In 2021 Shanghai International Kitchen & Bathroom Exhibition, Ying Sanitary Ware released two patented technologies: Dual Engine Smart Spin Pro and Antibacterial Self-Cleaning Glaze. Roca Group President of the Asia Pacific region, Fernand was on hand to support the launch. On site, Kitchen & Bathroom information interviewed to Ying bathroom ceramic production director Dai Rihua, Dai Rihua on the conference mentioned some of the important patented technology for interpretation.
The Ying bathroom released one of the new patented technology for "antibacterial self-cleaning glaze". Its core highlight is the addition of nano ZnO, glaze both antibacterial and self-cleaning two important functions. "Antibacterial self-cleaning glaze in the industry at present, is very few companies have." Dai Rihua pointed out.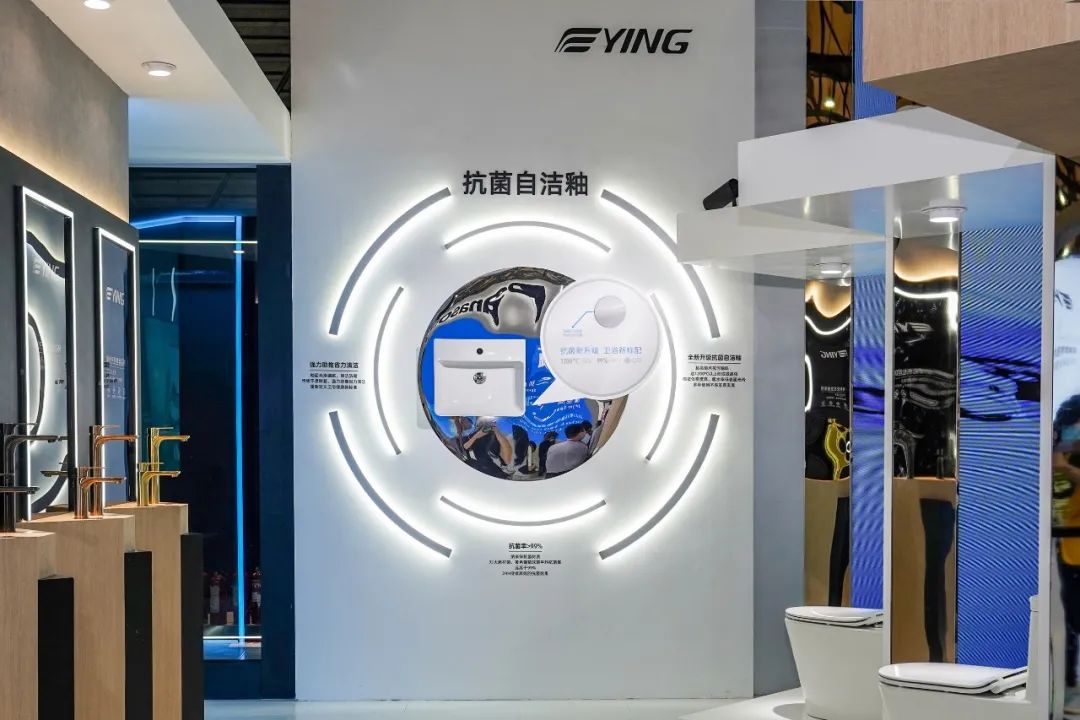 "For ceramic products, antibacterial is mainly through the unique raw material ratios after high-temperature sintering to achieve antibacterial effect." Dai Rihua explained the antibacterial and self-cleaning principle of action, "self-cleaning glaze of self-cleaning, reflected in a 50% higher density of its glaze than ordinary glaze. The higher the density, the smaller the glaze capillaries, the less dirt hanging. The antibacterial glaze effect is reflected in the ceramic sintering process, we added the material of nano ZnO. Nano ZnO has a strong catalytic ability due to its small size and large specific surface area. It can through the action can excite the oxygen in the air and water, into reactive oxygen ROS. Reactive oxygen has extremely strong oxidation activity, they can destroy the ability of bacterial cells to proliferate, thus truly thereby inhibiting or killing bacteria."
According to Dai Rihua, according to national authoritative testing institutions, with antibacterial self-cleaning glaze technology Ying bathroom ceramic products have good antibacterial effect in the face of a variety of common bacteria are known. It has a 99% inhibition rate for a variety of pathogenic bacteria such as Escherichia coli, Staphylococcus aureus and Candida albicans.
"Nanomaterials, have a wide range of applications in ceramics, textiles, magnetic materials, graphic recording materials, and many other areas, including plastics. But the actual application in ceramics requires a firing process at 1200 degrees, so the mud ratio is very important, and this is one of the core elements of the technology." Dai Rihua explained.
"The formula of the ordinary ceramic body is different for each factory, and this formula of nano self-cleaning glaze is the core technology of each big factory." According to Dai Rihua, the current total annual research and development costs of Ying sanitary ware is probably between 8 million and 10 million. "Our R & D team is divided into several departments, the core R & D team covers product structure, product appearance, product diversification, etc. The 30-strong R & D team continues to cycle through market research, brainstorming, design, research and development each year to create a product that can achieve marketability."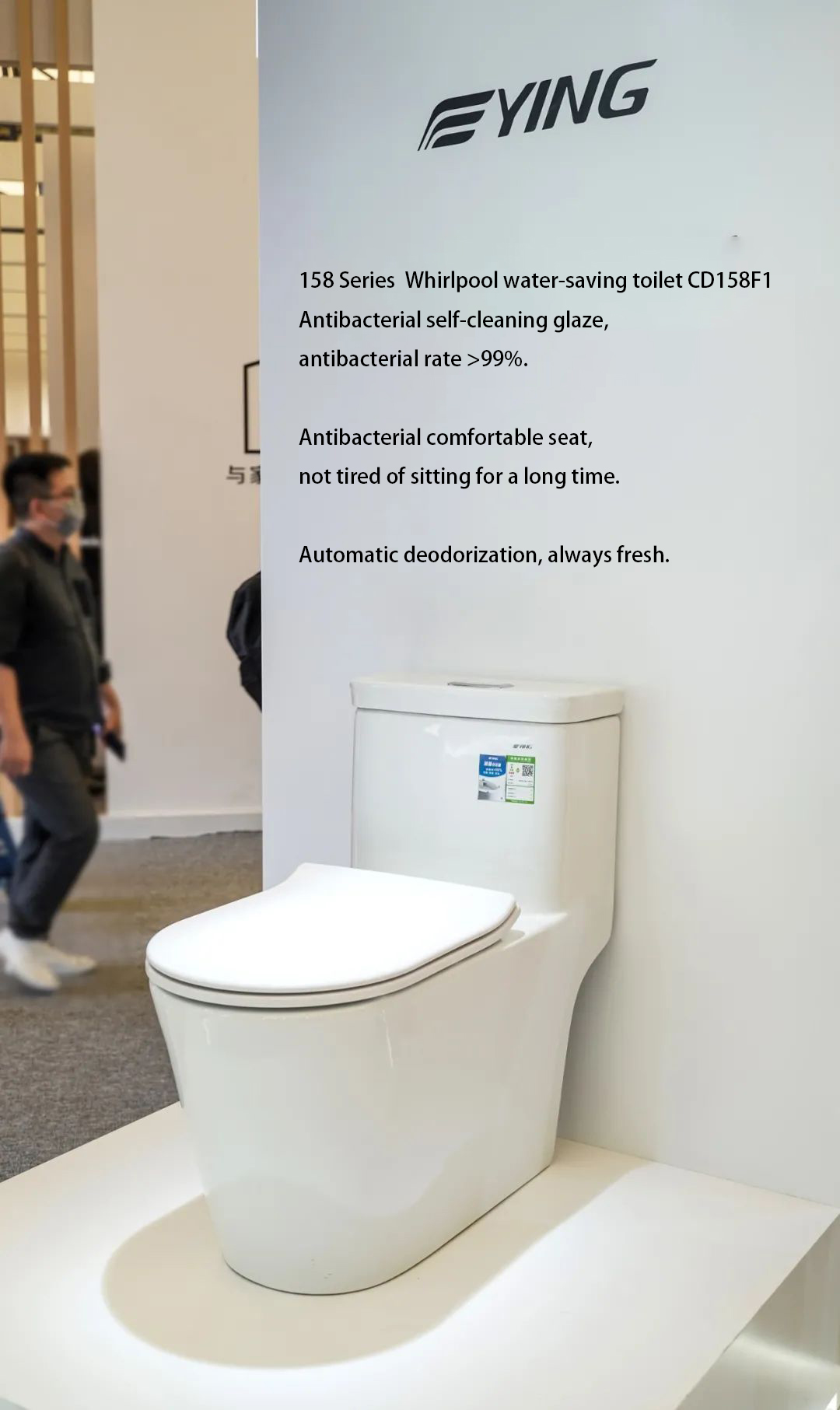 Continuous investment in R&D is an important support for the company to maintain high growth. Dai Rihua said "the main heart and core of a company is in R&D, and the good or bad development of a company is also in R&D."
Adhering to the smart living wise life "clean, care, share" brand connotation of the new upgrade, Ying bathroom focus on the experience, and constantly creates surprises for the user brand concept. "We need to develop our own product development strategy according to the needs of the younger generation of consumers", Dai Lihua stressed. How to better meet personalized needs has become a key point for sanitary ware companies to adapt to market demand.
In addition to the dual-engine Smart Spin Pro patented technology, antibacterial self-cleaning glaze and other new patented technology, Ying bathroom this year also launched a corresponding fashion diversified experience bathroom suite, light luxury wind bathroom cabinets, colorful PVD basin faucet, Yash black rock panel shower column and other products to meet the needs of young consumers. They hope to provide a lifestyle suitable for young people to enjoy.