Mainstream Media In The Kitchen And Bathroom Industry Kitchen & Bathroom News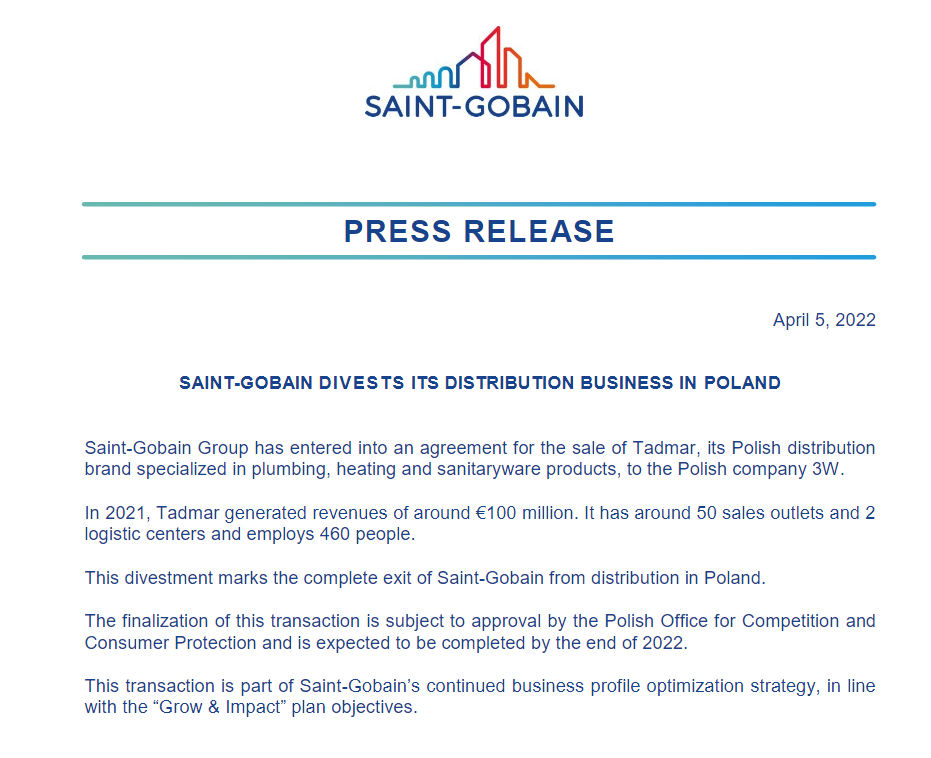 Saint-Gobain Group has reached an agreement to sell its Polish distribution brand Tadmar, which specializes in plumbing, heating and sanitary ware products, to the Polish company 3W. The brand has around 50 sales outlets and 2 logistics centers and employs 460 people. The divestment means that Saint-Gobain is completely withdrawing from the distribution business in Poland. The finalization of this transaction is subject to the approval of the Polish authorities and the sale is expected to be completed by the end of 2022.
For sanitary heating distribution only, the group remains active in the Nordic countries and the Baltic States (with Dahl), as well as in Switzerland (with Sanitas Trœsch) and France (with Cedeo).