The Three Giants Have Sold Their Subsidiaries One After Another. They Choose To Focus On The Main Business, Or Break Their Arms To Survive?
Original Kitchen & Bathroom King Kitchen & Bathroom Headlines
Recently, the world has had three bathroom-related companies divested subsidiaries or side businesses, including the Indian home furnishing giant AGL, Spanish bathroom companies ROCA, and Australian bathroom companies GWA. For the divestiture of business, the two giants will be the reason to focus on the main business. This accelerated industry consolidation and expansion tide of the industry environment is worth thinking about.
India's AGL
Sells part of its stake in a virgin paper company
On August 10, local time, Asian Granito Ltd (AGL), an Indian household giant with tile and bathroom business, announced the sale of 87.75 million shares of Astron Paper and Board Mills Ltd, a raw paper and carton company, through a bulk trading platform, accounting for about 18.87% of the latter's total share capital, for a price of Rs. 469 million (approximately RMB 41 million).
AGL was founded in 2000 and is ranked as one of the 50 most profitable ceramic companies in the world. The company's main business includes ceramic tiles and sanitary ware, with sanitary ware products including ceramic products such as toilets and vanities, as well as hardware products such as faucets.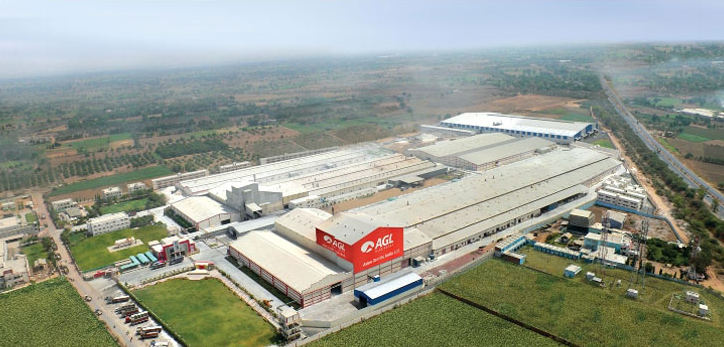 According to foreign media reports, AGL has had strong sales this year. In March 2021, the plant's capacity utilization rate reached 95%, with a slight shortage of capacity. Therefore, in June this year, the company announced a Rs 250 million expansion for its subsidiary Crystal Ceramic Industries Pvt Ltd in Mahasana district, India, with the aim of increasing the group's annual sales by Rs 700 million to Rs 750 million. In addition, AGL has recently raised funds, including through the issuance of shares, to reduce debt and for capacity expansion. The sale of a stake in Astron Paper and Board Mills Ltd has the same consideration.
ROCA, Spain
Divestment of three tile businesses
In August, ROCA announced the sale of its tile business to Lamosa, a listed Mexican company specializing in ceramic coatings and adhesives. According to ROCA's announcement, the sale involves three tile plants, one in Castellón, Spain, and two in Brazil. In 2020, the three plants have a combined tile capacity of 23.4 million square meters. It exports its products worldwide, with major markets including the United States, Brazil, and Spain. ROCA's tile business currently employs 1,628 people who will join Lamosa in the coming months.
ROCA's divestment of its tile business is related to its growth strategy of focusing on its main business. According to its announcement, the sale aims to strengthen the company's position in the bathroom space sector and is in line with the company's business decisions. In January, ROCA acquired a 75% stake in Royo Valencian Group and set up a new bathroom factory in northeast Brazil. In June, it also announced the acquisition of Sanit, a German company specializing in wall-mounted systems, and ROCA's future bathroom business is expected.
GWA Australia
Sold a Chinese subsidiary
According to the Australian bathroom company GWA in the fiscal year 2021 report released on August 16, the company has completed the sale in the third quarter of the fiscal year is located in Heshan City, Guangdong Province, Heshan Methven Sanitary Ware Co. The company's predecessor had been acquired by New Zealand bathroom company Methven in 2014, which in turn was acquired by GWA in 2019.
At present, Heshan Methven Sanitary Ware Co., Ltd. has changed from a limited liability company (wholly foreign-owned) to a limited liability company (a joint venture between Hong Kong and Macau). Its legal representative is changed to Su Baoji, while Richard Thornton, executive director of GWA Group and chairman of Heshan Merthaven, Patrick Gibson and Timothy Salt, directors, Anthony Mortimer, general manager, and other Merthaven personnel withdraw. The company name was changed to Guangdong Shino Bathroom TechnRocagy Co.
According to GWA's FY2021 report, the company achieved ground sales of A$406 million (approximately RMB1.895 billion) during the reporting period, an increase of 1.8%. EBITDA (earnings before tax, interest, depreciation, and amortization) sales were A$88 million (approximately RMB411 million), a decrease of 4.1% year-on-year. The decline in profit was mainly related to the city closure in Australia under the epidemic.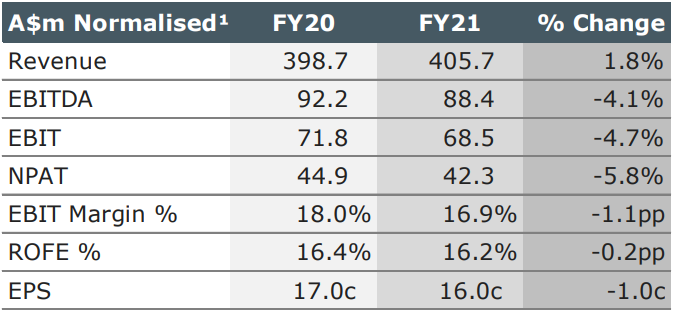 Under the accelerated industry consolidation,
Companies divest their businesses for what reason?
In the wave of accelerated industry consolidation and continued expansion of production by many companies, why are there still companies cutting their business scope? From the current actions of a number of companies, many companies do so for the reason of developing their main business. In the current round of sales, AGL sold the original paper mill in order to "bleed back" to another subsidiary to expand production. Roca sold three tile companies. Officials also specified that it is to focus on the main business, in contrast to the company's recent successive acquisitions of a number of bathroom-related enterprises.
Some companies sold their businesses to avoid losses, a typical example being LIXIL's sale of Permasteelisa, which had negative operating profits for several years and a continuous loss of profit attributable to the parent company, which LIXIL eventually sold to Atlas Holdings Ltd. in 2020.
In addition, some companies divest their businesses in order to carry out industry chain self-help. Although not in the bathroom industry, a typical example in this regard is Huawei. In the last year, Huawei sold the entire Honor business assets, the acquirer is Shenzhen Zhixin New Information TechnRocagy Co. From the point of view of the new models released by Huawei and Honor so far, the Huawei P50 series has lacked a 5G version. And Honor, whether the latest digital series or Magic3 series, is normally using Qualcomm XiaRocang's 5G version of the chip. This is perhaps a classic case of a manufacturing company stripping off its side business in order to "break its arm to survive".