2022 German Design Award Announced, More Than 50 Products Won By Nine Shepherd, Hansgrohe, Villeroy & Boch, GROHE, Etc.
Recently, 2022 German Design Award (German Design Award) announced the list of winners, nine mu, Hansgrohe, Villeroy & Boch, Duravit, Grohe, American Standard, ideal and other well-known enterprises at home and abroad more than 50 bathroom products won.
German Design Award organized by the German Design Council, known as the international design awards "award in the award". Today, I have selected more than 50 award-winning products in the 27 to share.
Nine Shepherd
|Award-winning product SENSA Collection
The core element of the Sensa Collection is the concept of cross-device interaction, consistent and user-friendly controllers. These controllers reduce complexity and make everyday bathroom routines easier and more comfortable. With a single press, personalized programs are activated, including not only the preferred water settings, but also the creation of the perfect room ambiance and multi-sensory experience.
Jury Statement. Designed as a cross-device interaction concept, Sensa Collection personalizes and simplifies everyday bathroom programs, such as preferred settings for water temperature and room ambiance. The desired program can be activated at the touch of a button. The design of the controller is also very successful. Its advanced aesthetics and beautifully designed icons convey intuitive simplicity and technical comfort, promising a multi-sensory experience.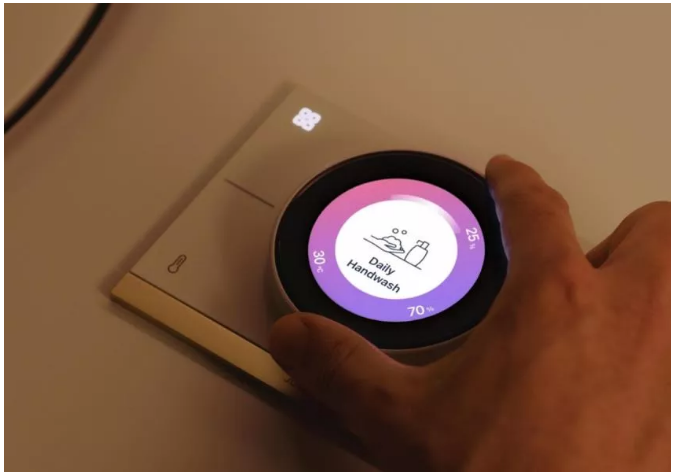 Hansgrohe
|Award-winning Vivenis
The Vivenis faucet collection convinces with its elegant design language, where soft forms and precise surfaces meet. A specially developed aerator turns the water into a shaped element that blends seamlessly into the flat outlet of the faucet and thus continues into the handle. The wide spray with AirPower technology reduces water consumption by up to 60% and allows water to flow gently and easily. Vivenis is suitable for standard basins and blends into timelessly elegant bathrooms.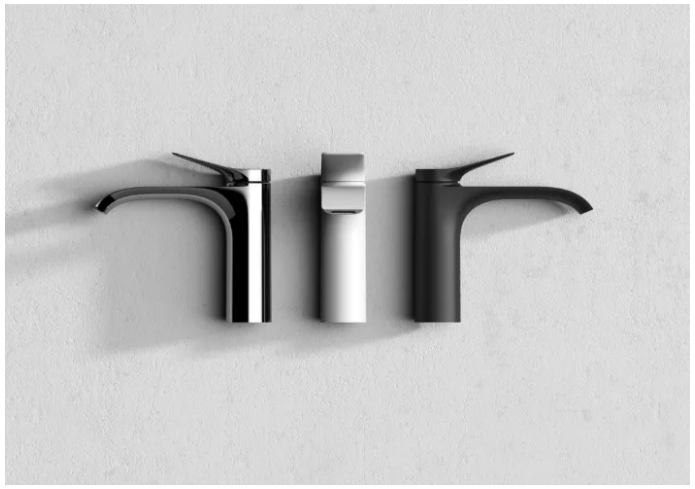 Hansgrohe
|Award-winning Pulsify
The Pulsify shower system brings a new low water consumption shower experience to any size bathroom. With basic types in different sizes, colors and quick installation such as overhead shower, shower tube or hand shower, it is easy to find a personalized water experience. The new PowderRain spray type with its soft, ultra-fine water droplets ensures water savings of up to 60% when used in combination with the EcoSmart shower version. The pure geometry blends seamlessly with modern bathroom architecture.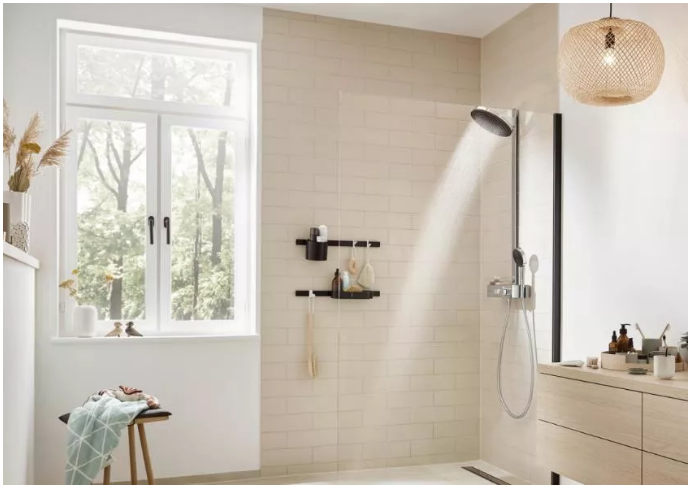 Villeroy & Boch, Germany
|Award-winning Subway 3.0 TwistFlush
The TwistFlush toilet flush provides an extra clean and hygienic flush with excellent water savings. The revolutionary "TwistFlush" technology uses the physical force of a swirling stream of water to flush virtually all of the toilet's interior while carrying away waste. The annoying toilet brush is a thing of the past: the cleverly designed walls are steep and very smooth, making it difficult for dirt to adhere. The toilet impresses with its modern and timeless look.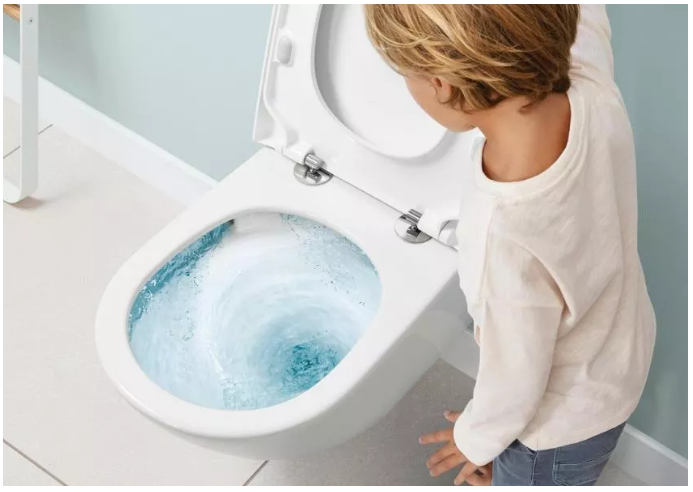 Duravit
|Award-winning product White Tulip
White Tulip is the first complete bathroom created entirely by Philips Stark. The refined and elegant forms of all the components of the collection echo the organic silhouette of the blooming tulips, exuding a sculptural depth of feeling. The expressive and timeless design combines first-class craftsmanship and cutting-edge technology to meet the highest standards.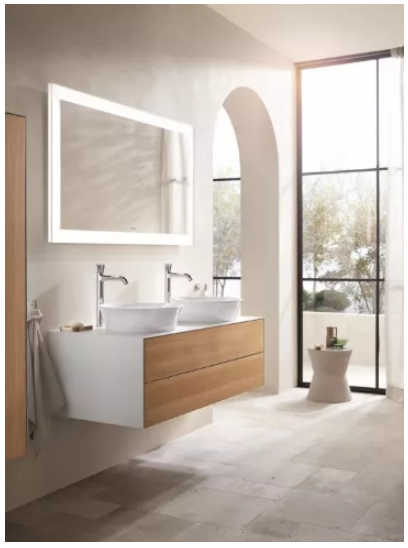 Duravit
|Award-Winning White Tulip Armaturen
White Tulip also includes the first tap collection developed by Philippe Starck for Duravit. A consistent design element is a tulip-shaped handle, which echoes the shape of the washbasin and bathtub and is particularly easy to operate thanks to the polished surface, while the 160-degree finely sculpted vertical stripes produce a truly refined effect. The washbasin faucet is available in various "comfort" heights S, M and XL. The collection also includes bidet, shower and bath faucets.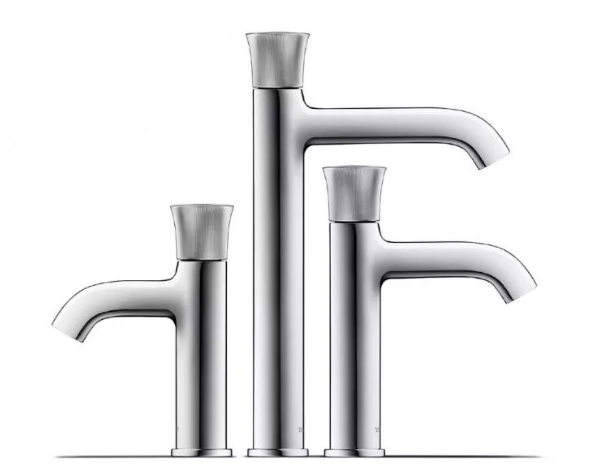 Duravit
|Award-winning D-Neo Armaturen
The understated and expressive faucets are striking for their linear geometry. The narrow, vertically positioned handles are standard throughout the collection. A washbasin mixer with FreshStart function is also available for the first time: cold water flows in a central position. Hot water is only added when the user moves the handle to the left, thus limiting the energy-intensive production of hot water to what is actually needed.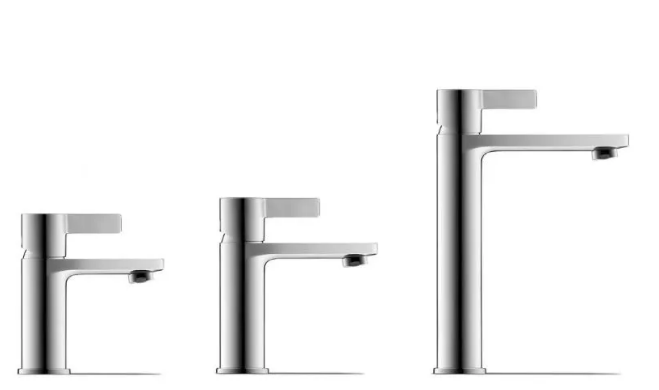 GROHE
|Award-winning Allure
The elegant GROHE Allure faucet range is a true design statement with an attractive minimalist and extremely slim design – now even more attractive for its more organic overall aesthetic. GROHE Allure enables a perfectly harmonious bathroom experience to be created according to individual taste. The versatile range also includes floor-mounted taps and waterfall spouts in different colors and finishes for the bath, enabling a total bathroom design.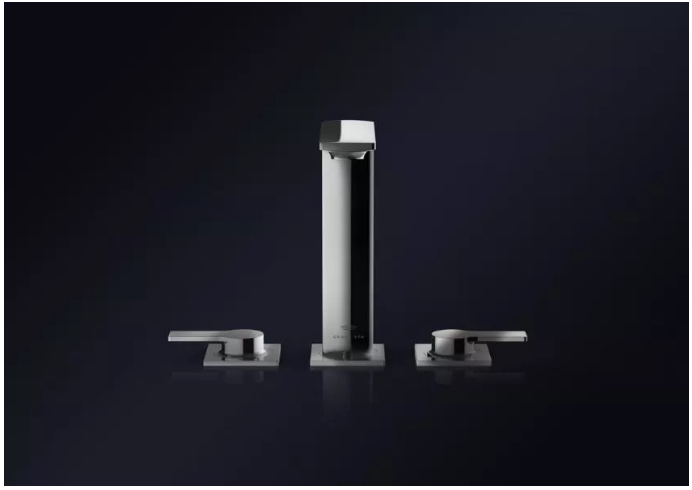 GROHE
|Award-winning Rainshower Aqua Ceiling Showers
The Rainshower Aqua Ceiling Showers is one of GROHE's customizable shower highlights, responding to individual showering habits and enabling pure water enjoyment. With the "Rainshower Aqua Ceiling Showers", users can select and combine different shower patterns. Creativity is unlimited and there is full flexibility in designing individual ceiling showers – completely tailored to individual needs.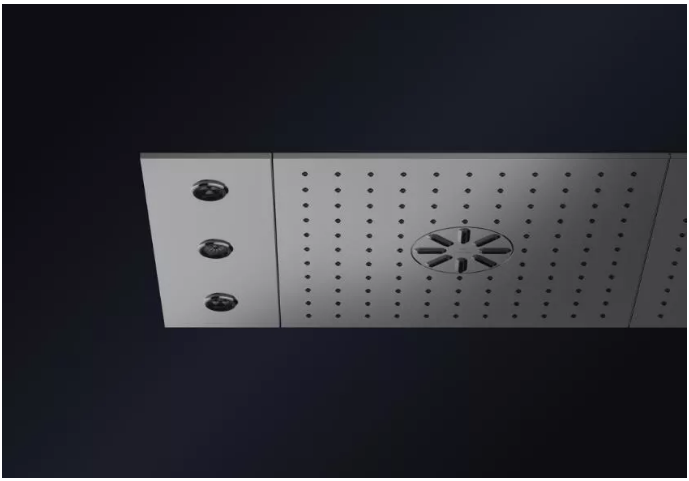 GROHE
|Award-winning Rainshower Aqua Body Sprays
Rainshower Aqua Body Sprays provide an upgrade to the shower program with pulsating water massage. Control via pop-up activation: when the water is turned on, the body sprays pop out of the lid, allowing them to be switched between Rain and Active Jet sprays by turning them. When the water is turned off, they pull back and blend into the rose knot. The round and square design offer freedom of choice. In addition, thanks to EcoJoy technology, the body sprays allow for environmentally friendly water use.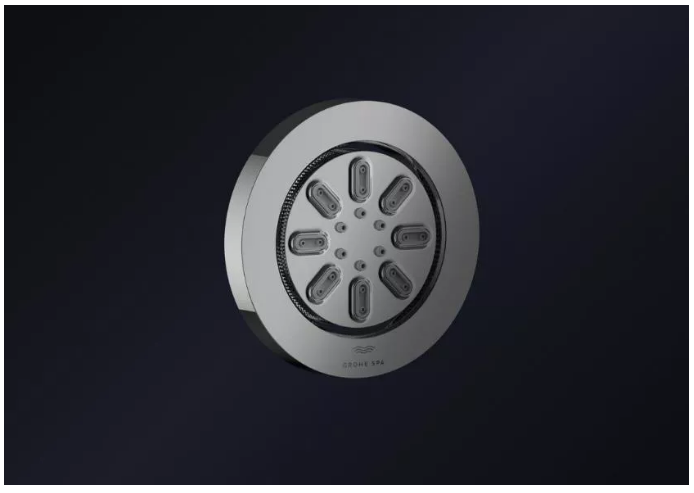 GROHE
|Award Winning Products
SmartActive Handshower and Showerrail
The convertible hand shower range GROHE Rainshower SmartActive allows you to enjoy your personal shower moments: three spray modes – invigorating Rain, powerful Jet or relaxing ActiveMassage spray – create a tailor-made shower experience at the touch of a button. In addition, in the Rain and Jet modes, GROHE's DripStop function minimizes annoying drips after the shower has been turned off.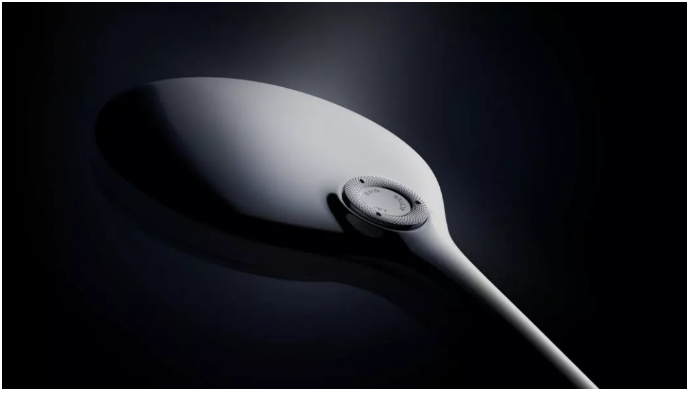 American Standard
|Award-winning Filtered Hand Shower System
The American Standard Bath Filtered Hand Shower System reduces exposure to harsh chlorine while promoting healthier skin and hair. Installs in minutes using existing plumbing and features an easy-to-access, quick-change filter. Depending on use, it can filter 18.927 liters of water or last approximately four months. The easy-glide bracket adjusts the hand shower height and sprays angle. the AquaToggle handle makes it easy to switch between the four spray functions with one hand.
American Standard
|Award-winning DXV Oculus Faucet
The DXV Oculus faucet is inspired by the Petunia spillway at Monticello Dam in California. The shape of the faucet drives the water into a funnel-like column of water. Metal 3D printing is the only technology capable of delivering complex waterways in extremely thin parts. Non-contact capacitive technology and internal temperature preset eliminate the need for a faucet handle.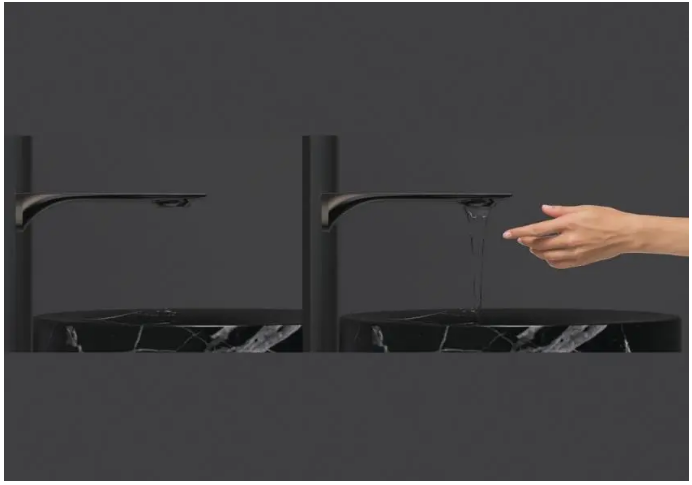 Blue Bathroom(Ideal Bathroom)
|Award Winning Product X-Pure Series
The expressiveness of the X-Pure Series represents a symbiosis of innovation, usability and architecture. Inside the cabin, a new sense of space is created thanks to a well-thought-out structure with load-bearing structural components and connectors located on the outside. The cabin door swings 90° inward or outward. The horizontal entrance allows a barrier-free entry. The strong contrast between the glass and the matte black frame highlights the interplay of quality, usability and design.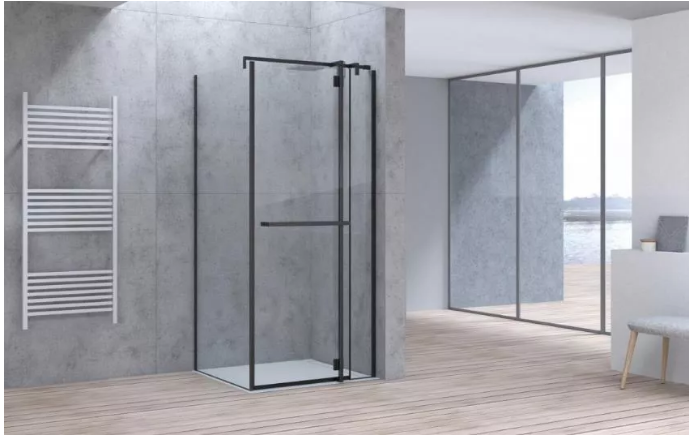 Blue Bathroom (Ideal Bathroom)
|Award-winning SE-Series Accessories
Severe elegance. With the extensive SE-Series Accessories, Blue Bathroom combines the highest quality standards with an understated aesthetic, thus ensuring overall and tangible quality in the bathroom. Shower racks, towel racks, handles and hooks feature sturdy, modular construction that is characterized by thoughtful design, cleverly detailed solutions as well as quality materials and the latest manufacturing technology.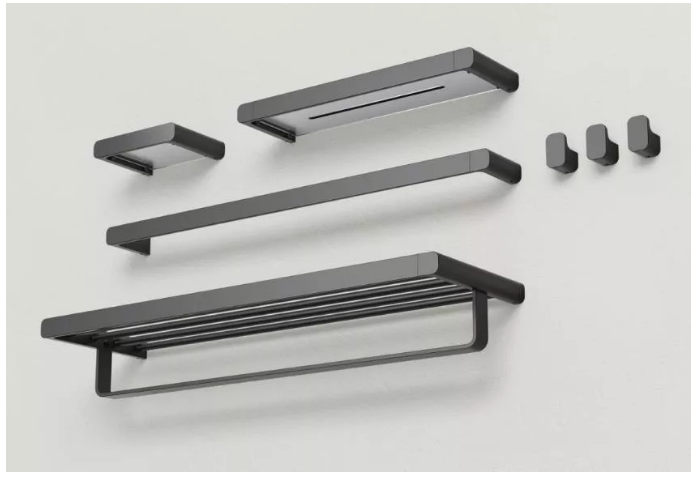 MCT, Lda
|The award-winning Silo
The tap was designed for the Portuguese Language Museum. The museum is located in a grain silo with a very present and elegant cylindrical shape, which was the inspiration for the faucet. It was necessary to support the shape of the faucet in some way in the form of a museum silo. Our goal was a simple and robust structure. The composition of the two interlocking cylinders is based on a deconstruction of the original shape of the silo. The connecting parts of these cylinders are cast.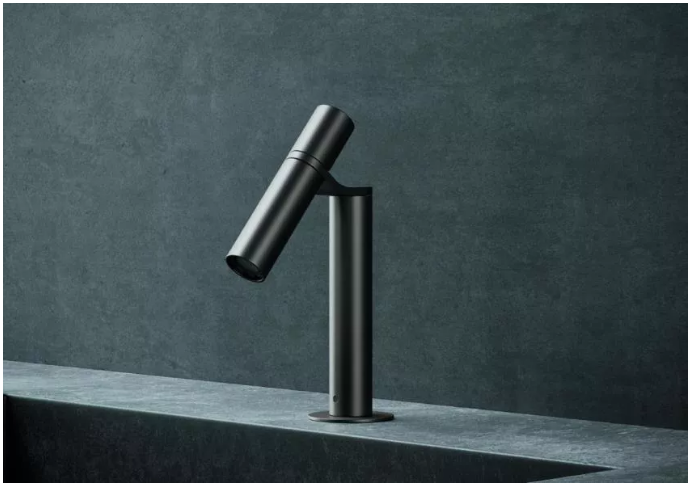 Quadro srl
|Award-winning product Valvola01
Manufactured in AISI316L stainless steel designed by Studio Adolini in the name of maximum flexibility, the freedom to combine elements to suit any environment and need is a key feature of all Quadrodesign collections. A single built-in system allows the user to combine it with different supply elements, thus defining various formal solutions according to a wide range of type programs.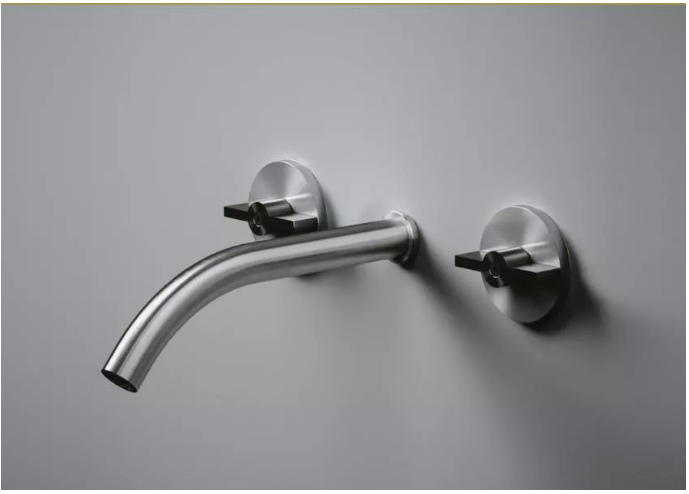 VIGLACERA
|Award-winning product MÖBIUS
A surface descends from above, like a ribbon, and unfolds horizontally to form two opposing planes. The middle space becomes a washbasin with a countertop and a container below. A strong set of iconic influences enhances the overall formal synthesis. The simplicity of the structure facilitates continuous reproduction and the architectural clarity facilitates the combination of various installations.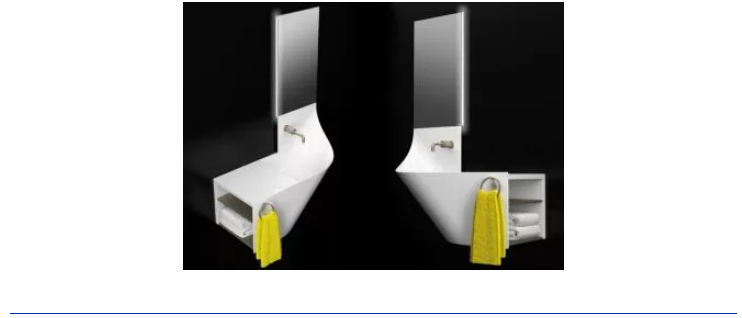 VIGLACERA
|Award-winning product P!LL
P!ll can express itself in a vertical synthesis, particularly suitable for meeting the requirements of limited or unusual spaces, but also for common areas, second homes, studio apartments or urban renewal projects. metamorphosis is the word that describes P!ll: the system transforms from a vertical unit, through a simple rotation, into a very functional bathroom space.
VIGLACERA
|Award-winning product SLIDE
As new patterns of behavior continue to develop, the toilet is reinventing itself, overcoming all the cultural and functional biases that have always existed. SLIDE, through its technology, intends to offer a new expression: the transformation of sanitary ware into a "domestic appliance", in line with a trend that has existed for some time in the field of technological home (home automation).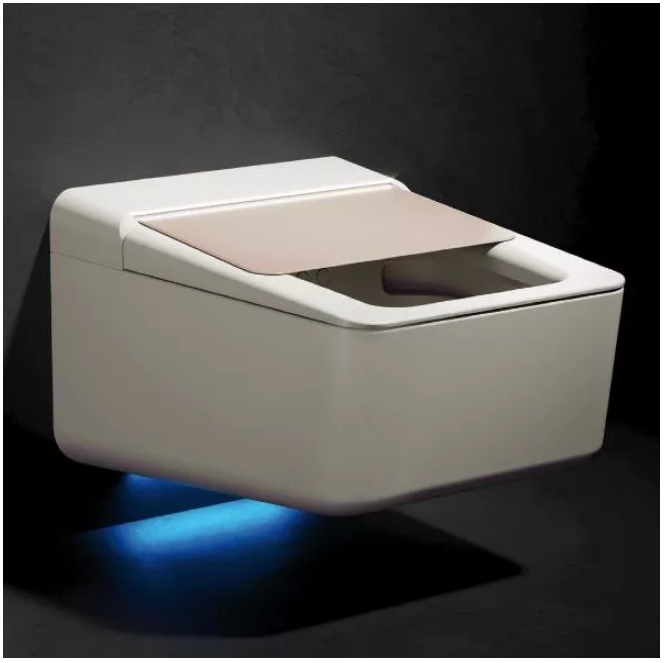 Felton
|Award-winning product Tate
Tate is a high-end, minimalist collection offering traditional mixers and digital consoles with Swiss technology and German components. Presented in a variety of finishes to match specific interior environments and color schemes. The modular design-led collection with interchangeable components works on both positive and negative details, creating unique accents and allowing for different combinations of colors and finishes.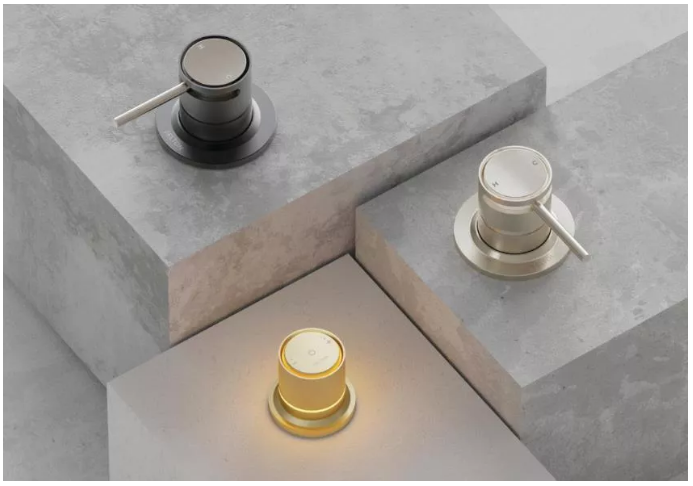 Koralle Sanitärprodukte GmbH
|Award-winning product Koralle T700
As a freestanding or wall-mounted solution, the pure Koralle T700 bathtub brings more design freedom to the bathroom in terms of form and color. For example, the apron can be selected as a counterpoint in white or black. The ergonomic oval double design of the bathtub provides a seamless transition between the bathtub rim and the apron, to which neither lime nor dirt will adhere. The wall-mounted solution also provides the flexibility to align with accessories already mounted on the wall.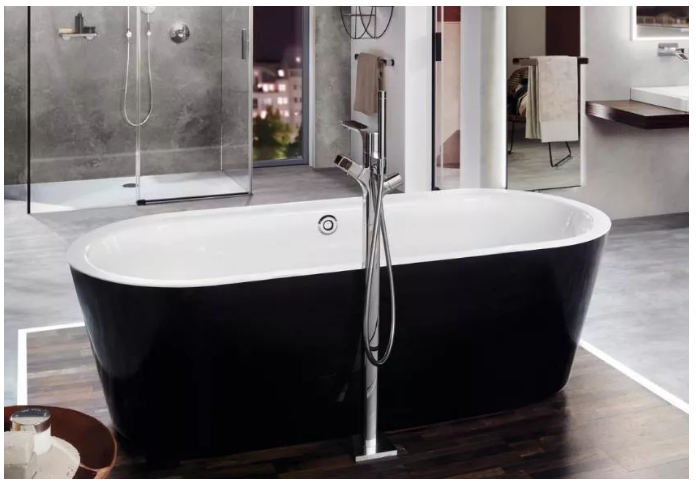 Primy
|Award-winning P-Filter Shower
A simple, elegant all-in-one design: a slightly different way to shower, complemented by a filtration system. Innovative construction for quick cartridge replacement without removing the tube. Cartridges can be selected according to water quality and usage; adjustable tray and easy-to-grip fittings allow quick switching between overhead and hand shower.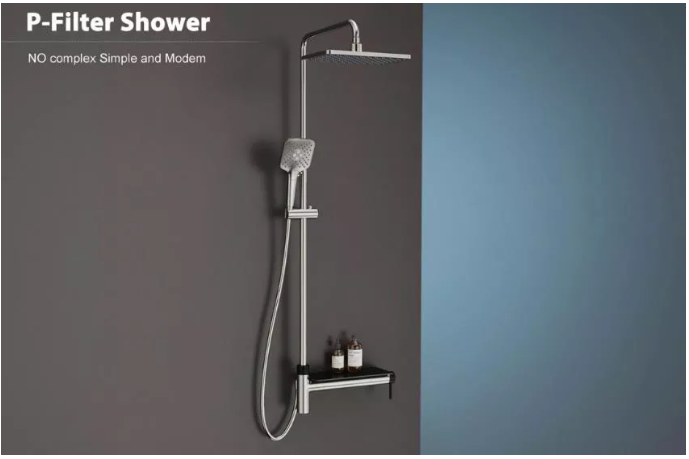 Primy
|Award-winning Extreme Angle valve
Geometry is everywhere in industrial design, and the SUNSET angle valve is a perfect combination of oval and round. It is harmonious and unified. The surface is colored. The colors show youthful energy and youthful fashion. The details highlight the overall aesthetics and bring visual pleasure.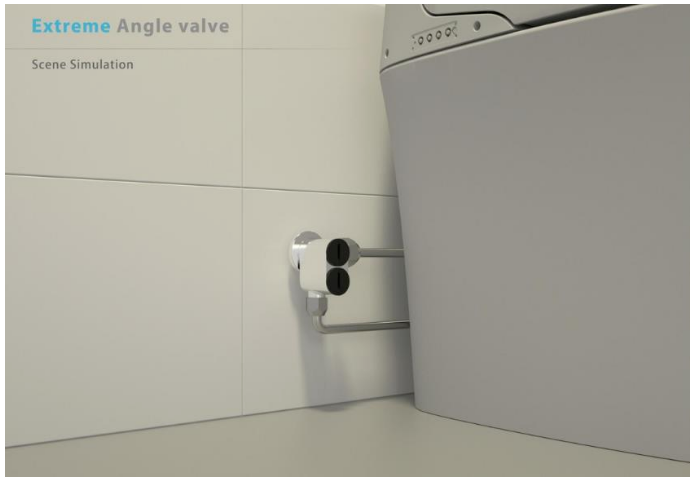 Lapidispa
|Award-winning Waschtischunterschrank Geo
Elegant, pure and modern, Geo is not only convincing with its geometric design. The beveled body finish, made of solid oak or walnut with chamfered corners, is unique. Manufactured in our factory to proven quality standards, starting with the use of locally available wood or wood from sustainable EU forestry, and ending with optional finishes made of Corian® or fine ceramics.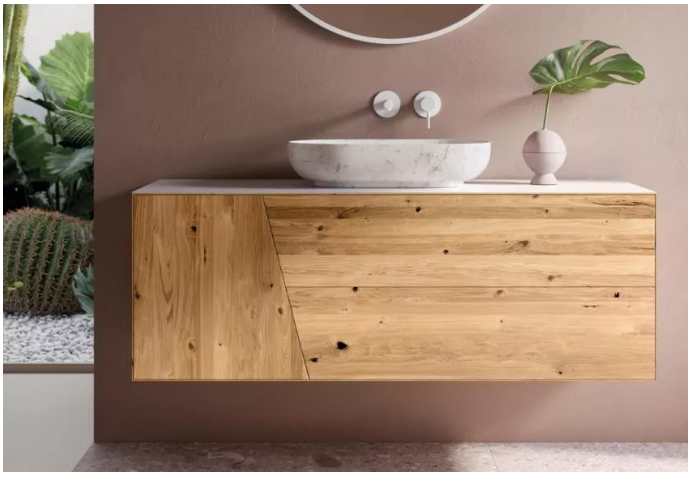 Klafs GmbH & Co. KG
|Award-winning product AURORA
AURORA saunas combine luxurious design with absolute comfort. The highlight of the noble walnut and hemlock interior with its seemingly weightless leaning surface is the elegant EUKLID luminous ceiling. This 3D work of art emits beautiful lighting effects and immerses the sauna in an almost majestic atmosphere. The spacious frameless glass panels make the sauna look both bright and airy, although it is very ornate and inviting to show the viewer what awaits them inside.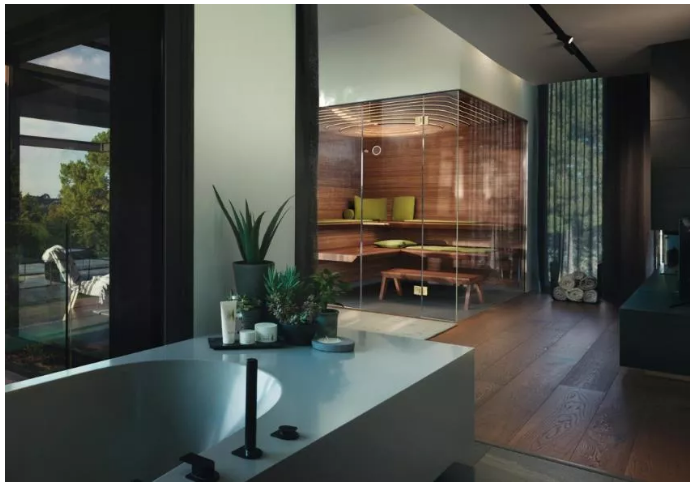 HEWI LifeSystem Redesign
|Award-winning LifeSystem
The system can be used independently of physical conditions. Products that can be used flexibly promote user independence. They can be adapted to the user's body size and are developed with ergonomic and kinesthetic aspects in mind. Thoughtful product details provide safety and comfort of use. The individual products work together to create an intelligent and aesthetically pleasing design system. The redesign provides new surfaces and expanded functionality to support caregivers in their daily work.