Original Wang Yao Kitchen And Bathroom Information
On July 12, 2021, the Sun-Coo Art Center inauguration ceremony and the launch of the second Sun-Coo Bathroom Fashion Festival were held at Sun-Coo Bathroom headquarters in Sanshui, Foshan, The President of Sun-Coo Bathroom, Mr. Wang Yongqi, the President and Secretary General of China Industrial Cooperation Association Home Decoration Branch, and the founder of Kitchen and Bathroom Information, Mr. Yu Zhenrong, as well as Sun-Coo Bathroom senior management, business Association leaders, media and dealers gathered to witness the brand event of Sun-Coo bathroom.
#1
With "art, classic, fashion" to provide solutions for customers
At the ceremony, Sun-Coo Sanitary President Wang Yongqi said in his speech: "Sun-Coo Art Service Center is actually an upgrade of the previous stores. The past stores were basically selling products, but after our market research in the past two years, the post-90s consumers bought not a product, but a solution."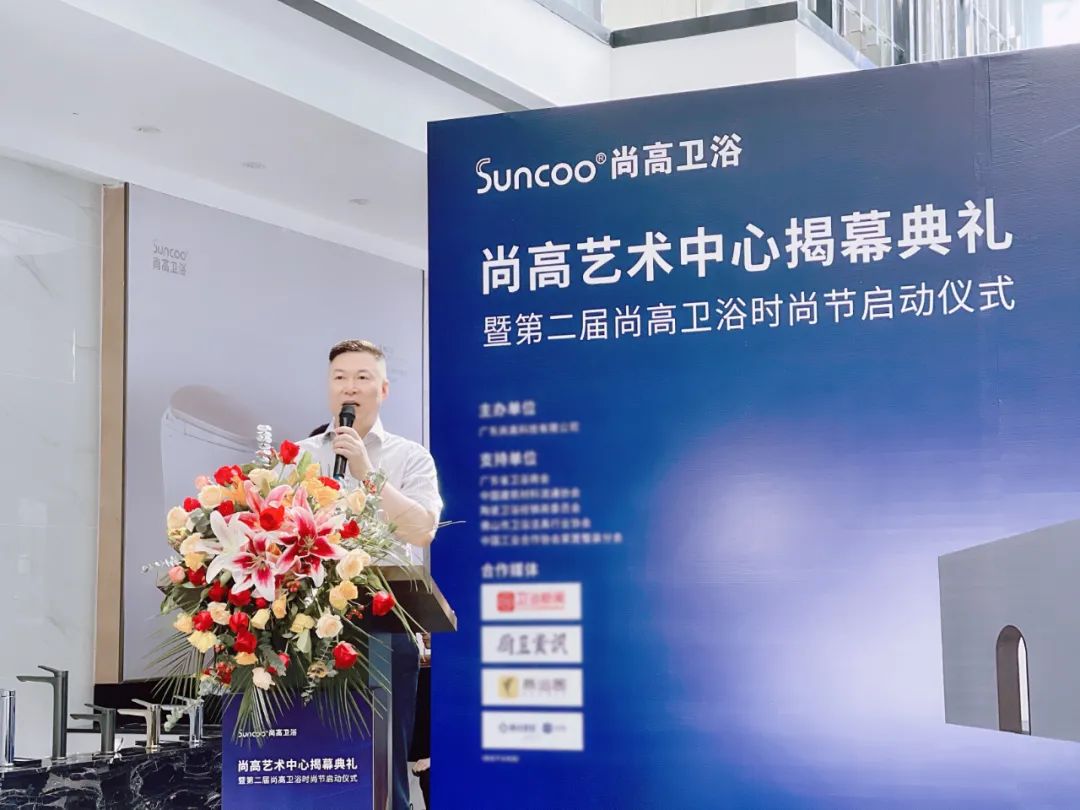 ▲Sun-Coo Sanitary Ware President Wang Yongqi
The reason why Sun-Coo Art Center is named as the center is because Sun-Coo will promote such stores in the country. Here the products are displayed in suites, from showers, bathtubs, bathroom cabinets to toilets, all in one style, which is a disruptive reform for Sun-Coo.
Sun-Coo brand originated from two famous figures, French artist Cézanne and Dutch painter Van Gogh. And the founder, Cao Yuyong, is also a painter himself. The original intention of the brand creation is to create a high quality bathroom space with art and fashion. Therefore, the Sun-Coo brand from the day of birth, carries the innate artistic gene. Fashion and art have undoubtedly become the highly recognizable label symbol of Sun-Coo.
Wang Yongqi said that Sun-Coo hopes to pass on the brand positioning of "art, classic and fashion". Therefore, Sun-Coo strives to make the products presented in this art center into a classic in the history of products. At the same time, we also hope that the new Sun-Coo Art Center can better serve consumers and promote the improvement of the service level of the overall sanitary industry, so that Chinese consumers can enjoy higher quality services and better products.
#2
Artistic taste, artistic cells will become the competitiveness of Sun-Coo sanitary ware
As a witness to the growth of Sun-Coo bathroom and the most intimate partners, China Industrial Cooperation Association, the president and secretary-general of the whole home branch, the founder of the kitchen and bathroom information, Mr. Yu Zhenrong said in his speech: "Kitchen and bathroom information has now been founded more than 14 years, more than 13 years have been growing together with Sun-Coo, resulting in healthy interaction and cooperation. Kitchen and bathroom information corporate philosophy is to run a unique credible and constructive industry media. There is another one which is summarized this year, that is, long-term cooperation and positive interaction with excellent enterprises, and Sun-Coo is an excellent enterprise. In the future, kitchen and bathroom information and Sun-Coo bathroom will be on the road to development of information sharing, sharing of ideas, sharing of resources, hand in hand, win-win and multi-win."
He said, Sun-Coo bathroom is a very artistic taste, artistic cells of the enterprise. Sun-Coo bathroom's rise and its artistic taste is inseparable. Art is the high pursuit of human beings, and now we are pursuing high quality development. The design of Sun-Coo bathroom products has maintained its unique style since the beginning. It is beautiful, stylish and comfortable, with artistic taste and attractiveness.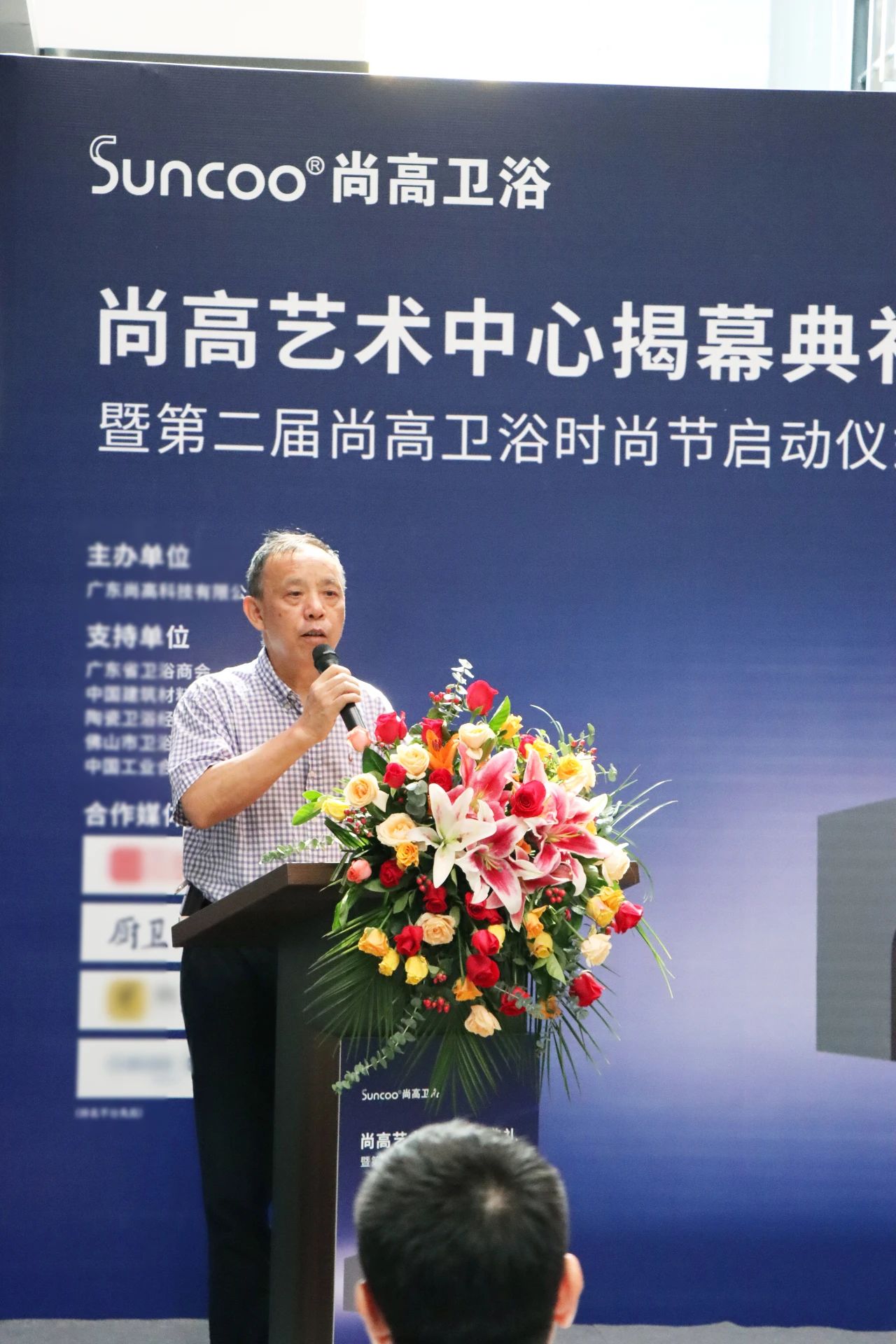 ▲Yu Zhenrong, founder of Kitchen & Bath Information
In addition, Sun-Coo not only pays attention to the external art display, but also focuses on the cultivation of artistic taste for internal staff. These works of art are very worthy of appreciation and taste. We believe that the artistic taste and artistic flavor of Sun-Coo bathrooms are linked to their future development. They will lead the industry, will lead the market, and will increase the competitiveness of Sun-Coo Bathroom, which makes Sun-Coo Bathroom have sufficient backbone.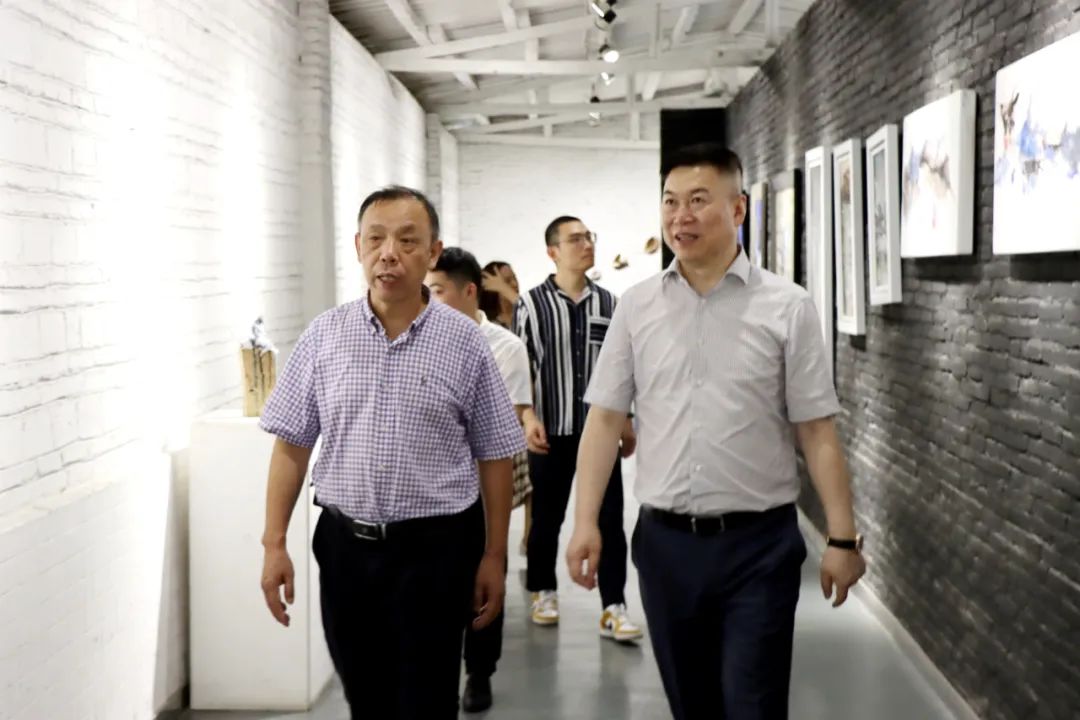 ▲Visit Sun-Coo Sanitary Ware "Stuff Museum"
#3
The big names gathered together for a great event
Sun-Coo Art Center was officially inaugurated
After the speech, the officiating guests came on stage to participate in the ribbon-cutting ceremony, leading everyone to witness the unveiling of Sun-Coo Art Center and the official launch of the second Sun-Coo Bathroom Fashion Festival.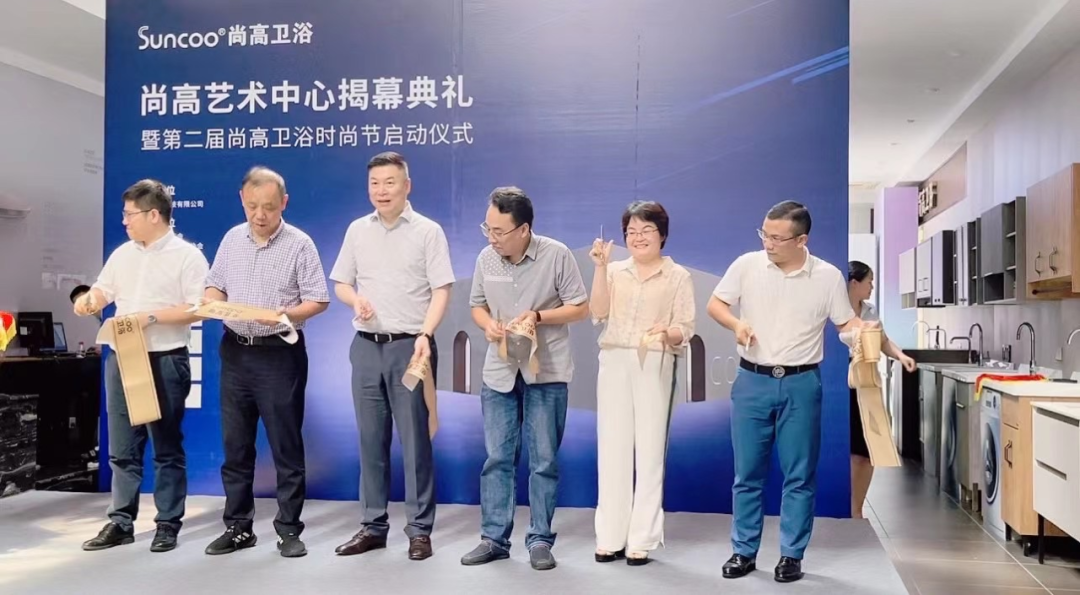 Since then, Sun-Coo Art Center has been officially unveiled to the public. With the original intention of creating a high-grade bathroom space with art and fashion, Sun-Coo Art Center integrates Sun-Coo Art Museum, Pottery Museum and bathroom exhibition hall. It adopts the international design approach, simple atmosphere, full of aesthetic and romantic atmosphere, so that art can be integrated into the living scene. This creates a scenario-based and immersive experience feast for every audience who is in the room.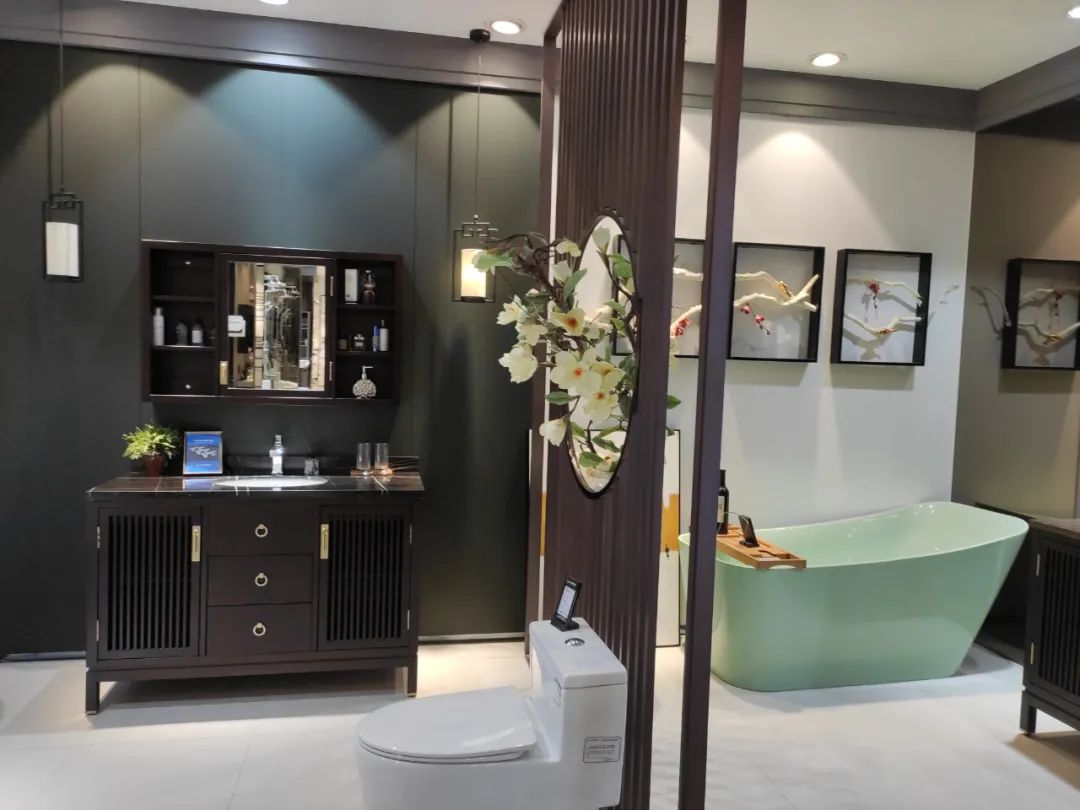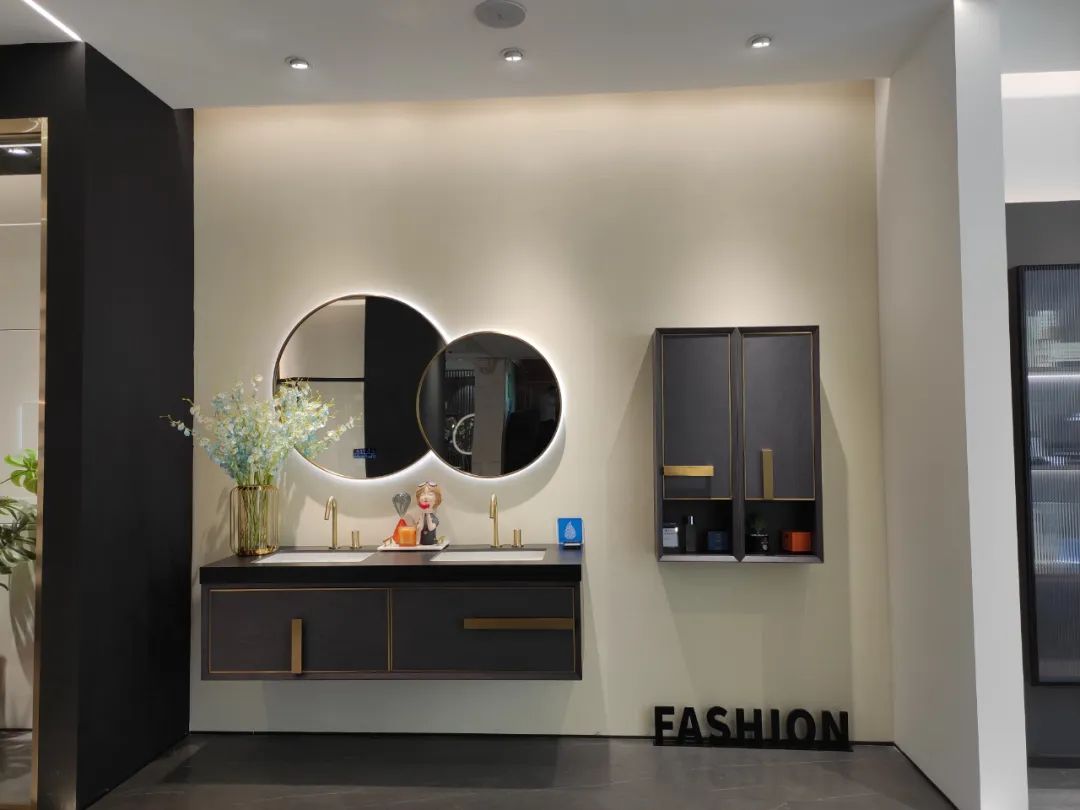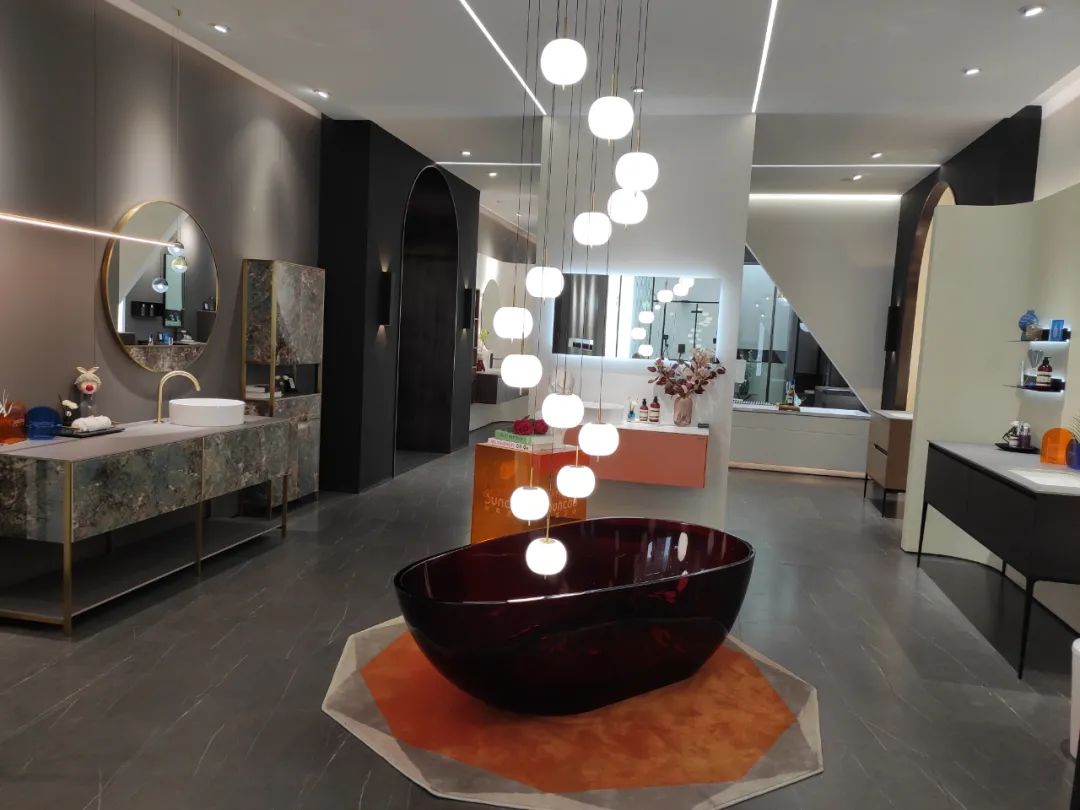 Art makes classics, and craftsmanship makes eternity. I believe that in the future, Sun-Coo bathroom will be in the blue sea of the bathroom industry, high-speed navigation, to achieve the "let more people enjoy a better life" corporate vision.