Kitchen & Bathroom Headlines 
Bathroom Brand News
Pinnacle Group sells its home business, including two major bathroom brands
On September 8, local time, ASSA ABLOY, a global security giant headquartered in Sweden, announced that it had signed a definitive agreement with Spectrum Brands, a publicly traded consumer goods company in the United States. It will acquire the company's hardware and home improvement division (HHI) for $4.3 billion. The transaction is expected to close in the fourth quarter of 2021. It is reported that the HHI division owns the bathroom brands Pfister and Fortis. They contributed about $281 million in revenue from the bathroom business in 2020.
Germany Grohe China Dealer Academy Workshop (Phase I) Completion Ceremony Successfully Concluded
On September 2, the closing ceremony of the German Grohe China Dealer Academy Workshop (Phase I) was held at the School of Management of Fudan University. Professor Lu Xiongwen, President of Fudan University School of Management, Ms. Tao Jiang, leader of Lixil Water Technology Group Greater China, and more than 30 Grohe distributors from all over China attended the ceremony. It is understood that Grohe China Business School was established by Grohe China and School of Management of Fudan University, based on the core curriculum of EMBA, to cultivate the systematic management knowledge of the participants, as well as to enhance their leadership and team management skills.
Finnish HVAC giant Uponor to acquire a Polish bathroom company
Finnish HVAC giant Uponor (Uponor) intends to acquire all the issued shares of Capricorn SA, a Polish plumbing hardware company. However, no details of the transaction have been disclosed yet, and the acquisition is expected to be completed within the next few months. After the transaction is completed, Capricorn will be integrated into Uponor's European building solutions. According to foreign media reports, Uponor's acquisition is related to the development difficulties of its joint venture Smart Water Solutions Phyn LLC. Uponor intends to improve market access in Poland and Eastern Europe by withdrawing from Phyn LLC and at the same time by acquiring Capricorn.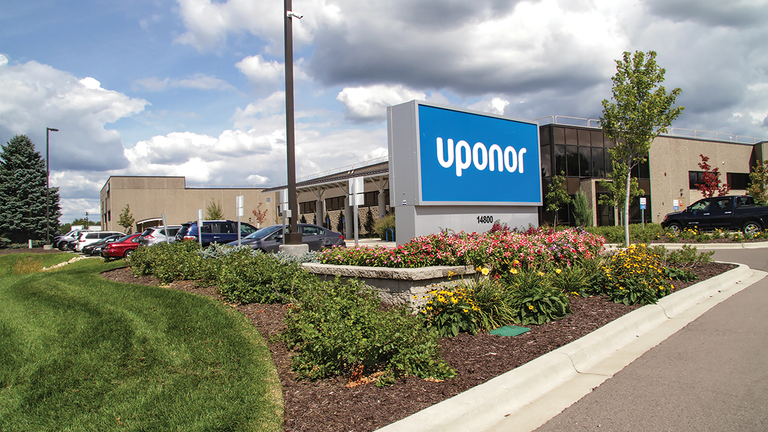 Brazil's largest bathroom group Duratex changes to name and invests $3.1 billion in capacity expansion
The Duratex Group, Brazil's largest bathroom manufacturer and tile maker has announced a name change to DexCo and a major investment plan of R$2.5 billion ($3.1 billion) for the period 2021-2025. It aims to expand its production capacity for panels, tiles, bathrooms and accessories. The group owns several brands such as Deca, Hydra, Portinari and Durafloor, and has 10 factories in Brazil. Revenues reached $1.082 billion in 2020.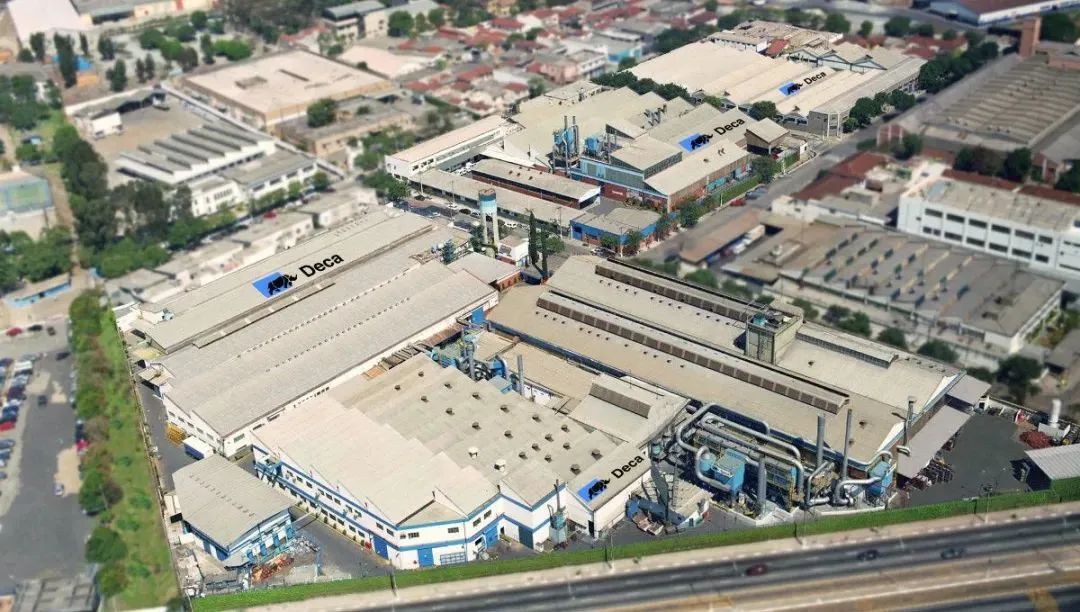 Huida bathroom national first custom balcony cabinet processing station was opened for trial operation
On September 6, Huida bathroom the first Wuhan custom balcony cabinet processing station unveiled a trial operation. Huida Wuhan operation center general manager Nan Dongyun, Huida bathroom balcony cabinet business unit director Luo Xianfeng attended the ceremony. Huida bathroom Wuhan processing station is located in Wuhan, covering an area of 80 square meters. During the trial operation, the achievable daily custom order processing for 10-20 sets, and the average monthly output value of up to 650,000 yuan/month. The processing station will break the traditional risks of long customization cycle and low completion rate, and realize that in Wuhan city can be completed within 24 hours from order to installation; for the surrounding cities, they can be completed within 72 hours; for the territory of Hubei Province, they can be completed in 5-7 days. It really achieves efficient operation with a small investment and big return.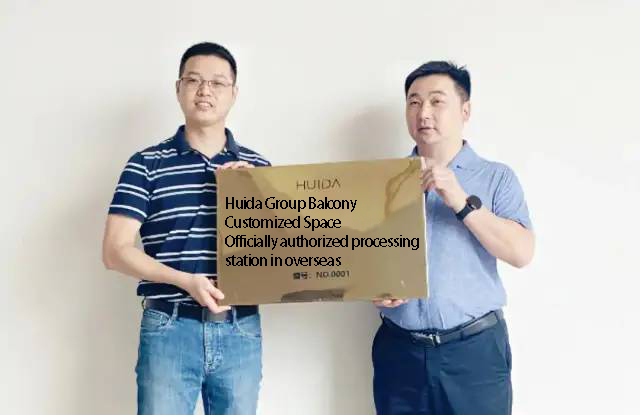 Hilk won the title of "China Smart Toilet International Leading Manufacturing Demonstration Base".
On September 3, China Building Materials Circulation Association issued an approval to award Hilk Smart Home Co. They were copied to the Department of Raw Materials of the Ministry of Industry and Information Technology, the Department of Circulation Industry Development of the Ministry of Commerce, the Law Enforcement Inspection Bureau of the State Administration of Market Supervision and Administration, and the Bureau of Party Construction Work of Industry Associations and Chambers of Commerce of the State-owned Assets Supervision and Administration Commission of the State Council. This marks the Hilk International Smart Home Manufacturing Base as a benchmark for smart manufacturing in China's smart toilet industry.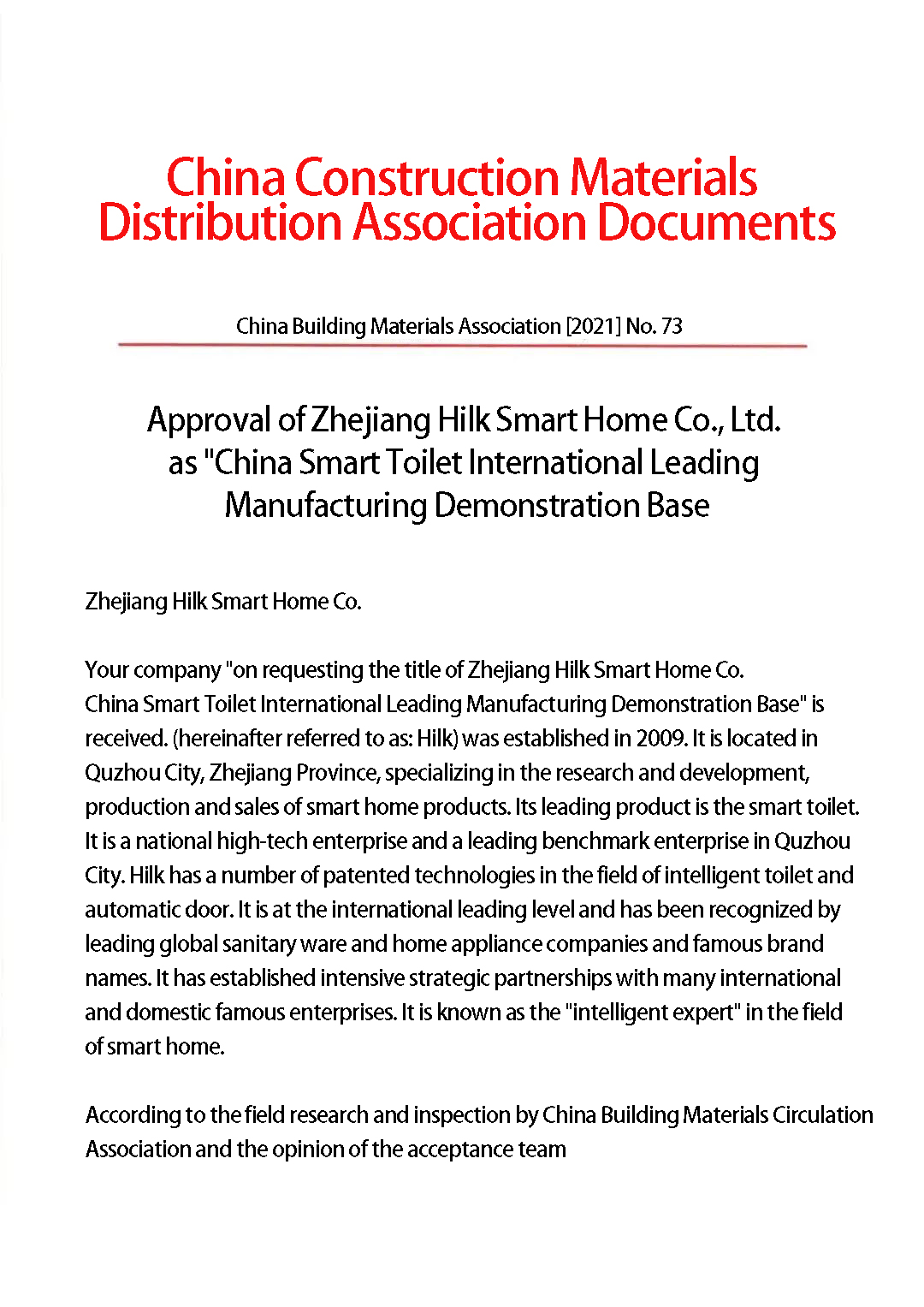 Hegii and designers enter Tianjin to talk about new national products, new designs and new potential
On September 9, 2021 Hegii x Netease "Quality and Beauty China" City Landmark Experience Tour, the second stop was held in Tianjin Planning Central Park. Ruan Weihua, Senior Vice President of Marketing of Hegii Group, said that Hegii will continue to invest in research and development in the field of intelligence, and will also strengthen cooperation with designers. In the era of strategic opportunities for new national brands, Hegii and designers have a great opportunity to work together to create bathroom space solutions and help consumers to upgrade their quality of life, there is great room for cooperation.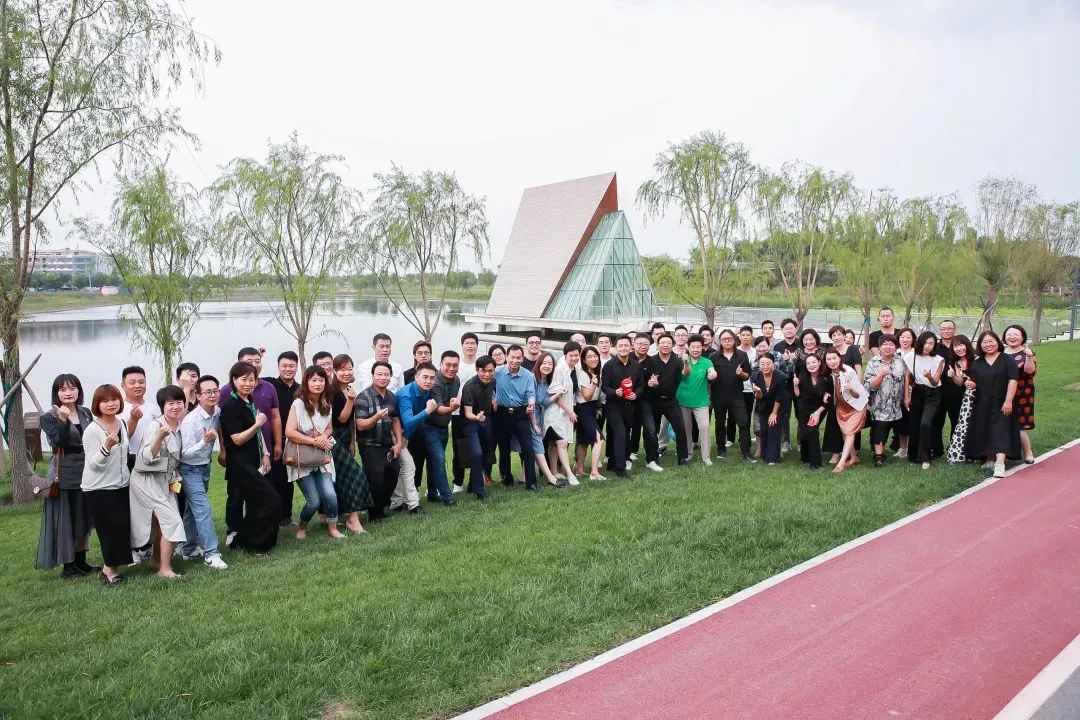 Arrow bathroom wall-mounted induction urinal wins iF design gold award in Germany
On September 3, Ms. Lin Shufen, General Manager of iF Chengdu Design Center/Shenzhen Office, visited Arrow Building on behalf of the German iF Design Award organizers to present the trophy for Arrow Sanitary Ware's Gold Award-winning product – YURI Wall Mounted Induction Urinal AN6701. Vice General Manager Xie Wei, Director of Arrow Innovation Design Center Wang Wenqi, Industrial Design Manager of Arrow Sanitary Ware Cai Lanxiang and the designer team were present to witness the trophy awarding moment.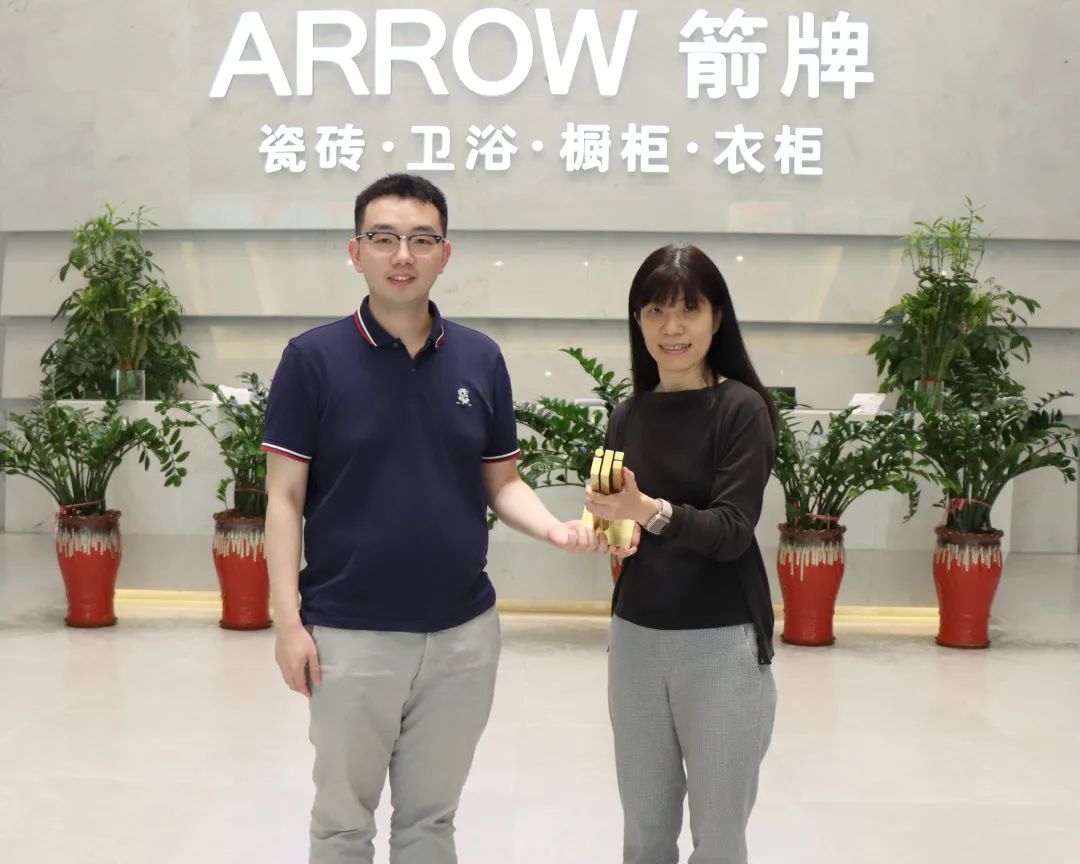 Vice Minister of Ministry of Industry and Information Technology visited Jomoo Digital Smart Manufacturing Pavilion
In the afternoon of September 7, Vice Minister of Industry and Information Technology Mr. Xin Guobin and his party toured the pavilion. They visited Jomoo's Digital Smart Manufacturing Pavilion, witnessed and confirmed the effectiveness of Jomoo's 5G cloud digitalization leading the industry development. At this BRICS New Industrial Revolution Exhibition, Jomoo, as a pioneer of digitalization practice in traditional manufacturing industry, showcased its 5G cloud manufacturing products in recent years, such as Ryocera Factory Toilet Vision Quality Inspection Implementation Scene + Quality Inspection Data Kanban, etc.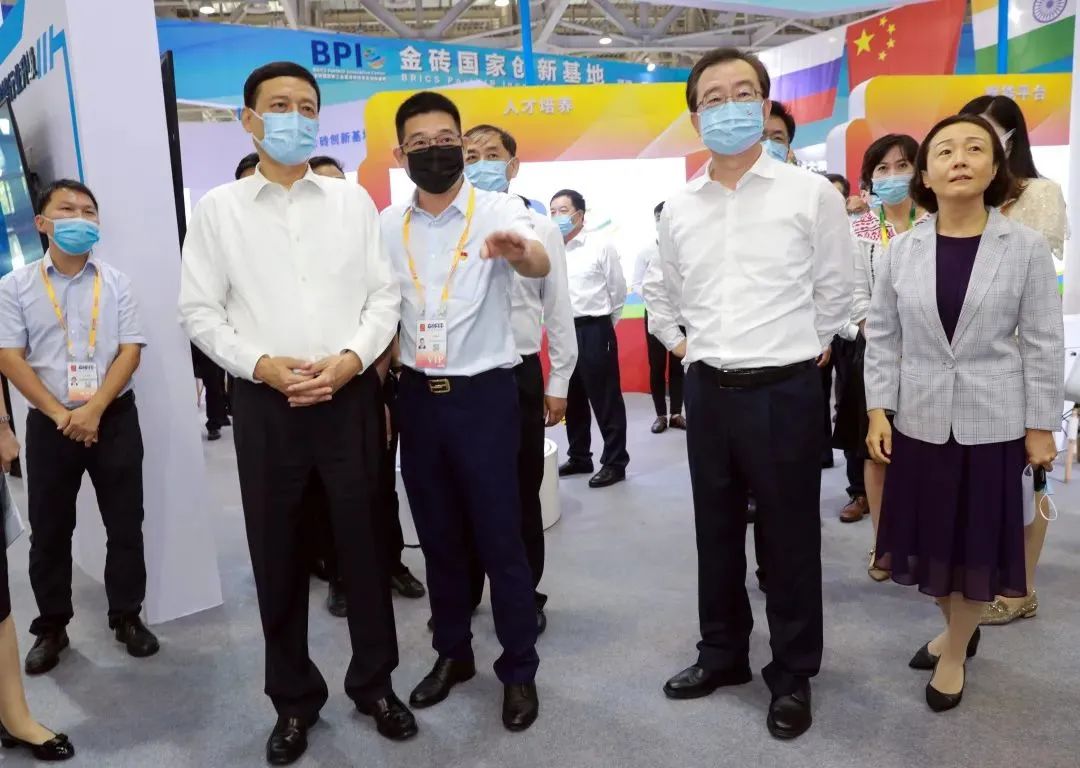 Dongpeng Holdings provided guarantees totaling RMB 434 million for 5 subsidiaries
On September 6, Dongpeng Holdings added 5 new guarantee information, the guaranteed party for Dongpeng Holdings' 5 subsidiaries: Foshan Dongpeng Whole Sanitary Ware Co. Ceramic Development Co. The total amount of guarantee is 434 million yuan, the guarantee mode is joint and several liability guarantee.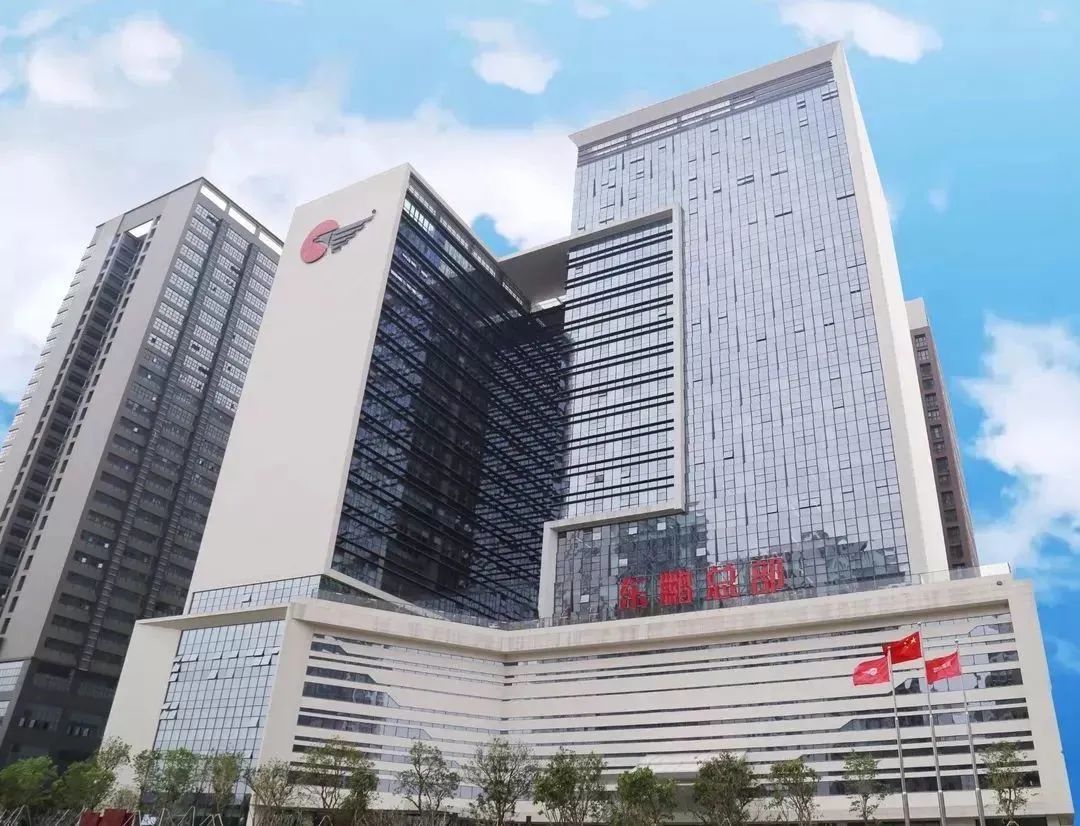 SSWW bathroom president star double signing Daqing station together with "nine ball diva" Pan Xiaoting held
Recently, the president of SSWW bathroom star double signing sales together with the "nine ball diva" Pan Xiaoting in SSWW bathroom Daqing city Zhengda Fasheng East City store landed. SSWW bathroom president star double signing sales Daqing station activities are now successfully concluded. This activity brings consumers a great benefit to enjoy, while releasing brand dividends through multiform marketing, thanksgiving back to consumers. It allows the brand to close the distance with consumers again and gain super popularity in the local area.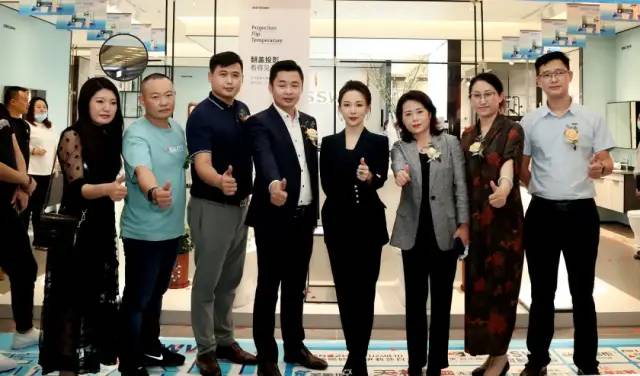 The signing ceremony of school-enterprise cooperation between Emperor Sanitary Ware and Guangzhou South China Institute of Commerce was held
On September 7, the signing ceremony of school-enterprise cooperation between Emperor Sanitary Ware and Guangzhou South China Vocational College of Commerce was held at the headquarters of Emperor Group. On behalf of the enterprise, Pang Zijun, President Assistant of Emperor Group, and Prof. Jia Mingzhong, Director of Teaching and Research Department of Guangzhou South China College of Commerce and Industry, officially signed the School-Enterprise Cooperation Agreement and awarded plaques to each other. The two sides will have an all-round cooperation in the construction of teachers' team, public training base and curriculum resources. This further enhances the quality of training of high-end technical and skilled talents.
SHKL won the title of "Guangdong Province contract-abiding and trustworthy enterprise" for five consecutive years
Recently, Foshan Galan Sanitary Ware Co., Ltd. passed the evaluation of Guangdong Provincial Administration for Industry and Commerce and was awarded the honorary title of "Guangdong Province Contract-keeping and Creditworthy Enterprise" in 2020. This is SHKL since 2016 to date, five consecutive years to win this award. It is reported that the "Guangdong Province Contract-abiding and Creditworthy Enterprise" is a high-standard enterprise selection approved by the Guangdong Provincial Administration for Industry and Commerce. In order to enhance the level of enterprise contract credit construction, promote enterprise integrity construction, regulate enterprise contract behavior, enhance corporate social responsibility, enhance corporate credibility, enhance consumer confidence, and establish industry integrity benchmarking and selection activities.
The groundbreaking ceremony of the third factory of MakeMark Sanitary Ware was held
On September 7, the project of Foshan Make Smart Home Co., Ltd. held a groundbreaking ceremony in Luzhong Town, Sanshui District. The project costs nearly 138 million yuan and covers an area of about 40 acres. It will expand the barrier-free bathroom engineering center and build a digital bathtub & bathroom cabinet workshop. This is the third manufacturing project of Guangdong Ouweisi Technology Co.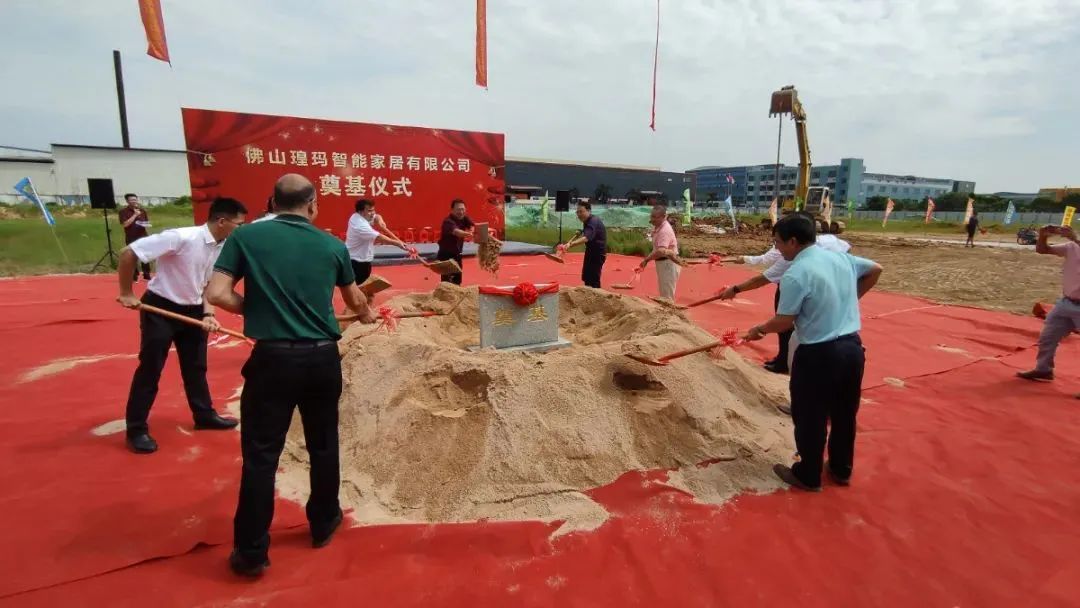 Yatau Sanitary Ware and China Resources Paint reached a strategic partnership
On September 6, ""Bath" sees the trend to win the future together – fashion painting color trend & high definition bathroom cabinet products and technology sharing meeting" was held in Chaozhou Linjiang Hotel, jointly sponsored by Guangdong China Resources Coating Co. At the meeting, China Resources Paint was awarded the medal of "Environmental Protection Household Brand Strategic Partner" by Guangdong Yatao Technology Co. This means that China Resources Paint and Yatau bathroom reached a strategic partnership. Thereafter, the two sides will give full play to their respective advantages and jointly create a new chapter in the bathroom cabinet industry.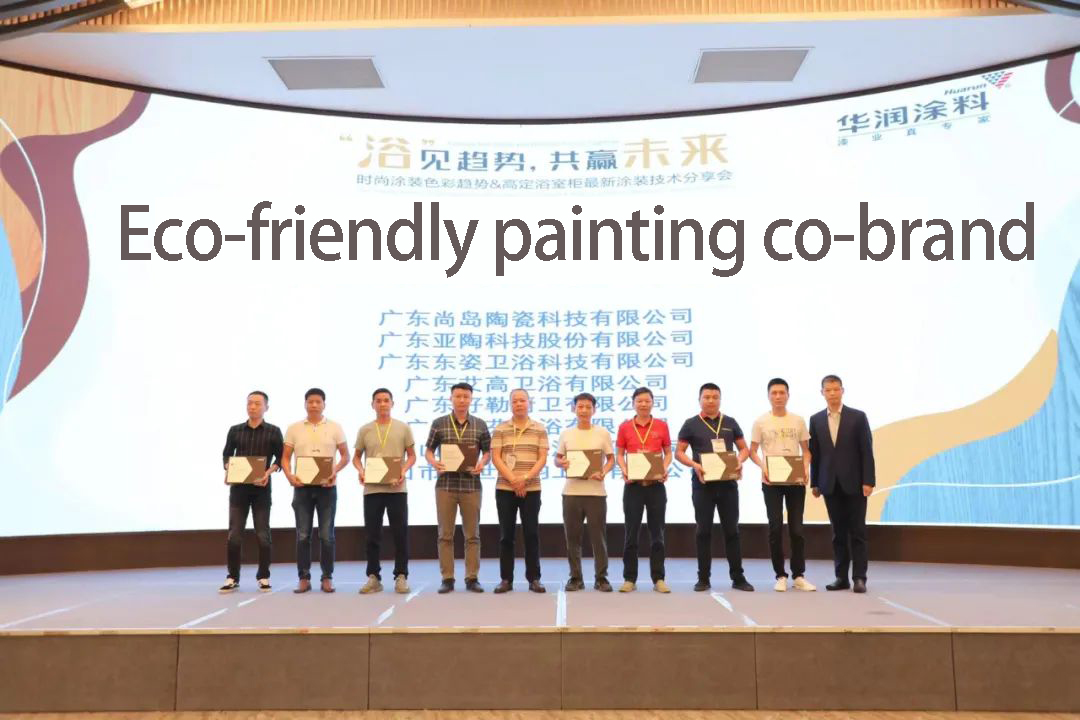 Home brand dynamics
Red Star Macalline acquires Cebu Xingfeng enterprise management, Teng Hui Group out
On September 7, Red Star Macalline Home Group Co., Ltd. added an investment enterprise Cebu City Xingfeng Enterprise Management Consulting Co. Industrial and commercial information shows that Cebu City Xingfeng Enterprise Management Consulting Co. Its legal representative is Cai Weichuan. Its registered capital is RMB 2 million. Its business scope includes enterprise management consulting; business information consulting; exhibition services, etc. The company was originally 100% indirectly owned by Anhui Teng Hui Investment Group Co. It is now 100% owned by Red Star Macalline Home Furnishing Group Co. At present, the company has no foreign investment enterprises.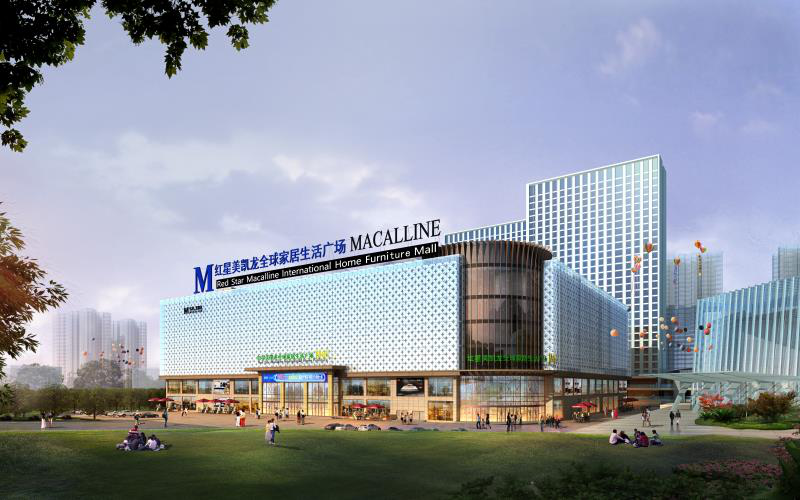 Juran Home Wuyishan Project Officially Signed
On September 8, a signing ceremony for major projects in Nanping City, Fujian Province was held at Xiamen International Convention and Exhibition Center. Zhang Liming, member of the party group and vice mayor of Wuyishan City Government, and Luo Shian, vice chairman of Beijing Juran Home Investment Holding Group, signed the Juran Home Home Home Life Commercial Complex Project in Wuyishan as the signing representative. The project is intended to include home sales, intelligent home services, custom design and decoration, incorporating multiple businesses such as cinema dining, children's entertainment and education, sports and fitness gym, life shopping center, etc. Meanwhile, through intelligent new retail services, it will bring consumers a new, comfortable and convenient shopping experience and help Wuyishan develop to a new height.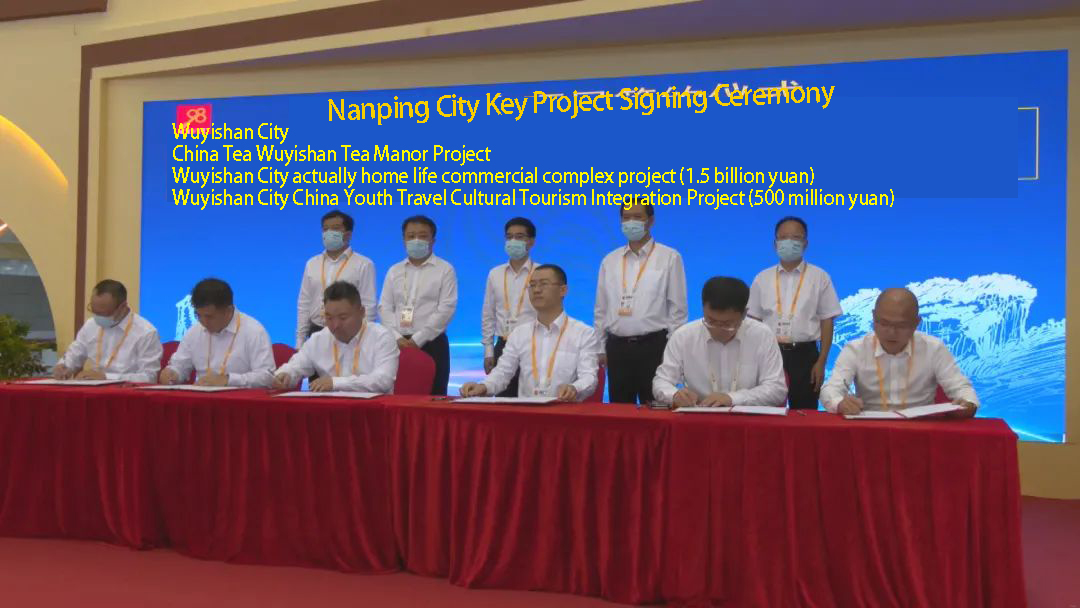 Home Quarters home furnishing new round of personnel changes, the appointment of Zhou Shuyi as general manager
On September 3, Home Quarters Home Furnishings announced that the company's board of directors agreed to appoint Zhou Shuyi as general manager, Peng Jinxiong, Fu Jianping, Li Jiacong, Hu Yi, Zhang Qingwei, Li Gan and Ouyang Xi as deputy general managers, He Yubing as deputy general manager and secretary of the board of directors, Zhang Qizhi as financial officer and Luo Shiding as securities representative.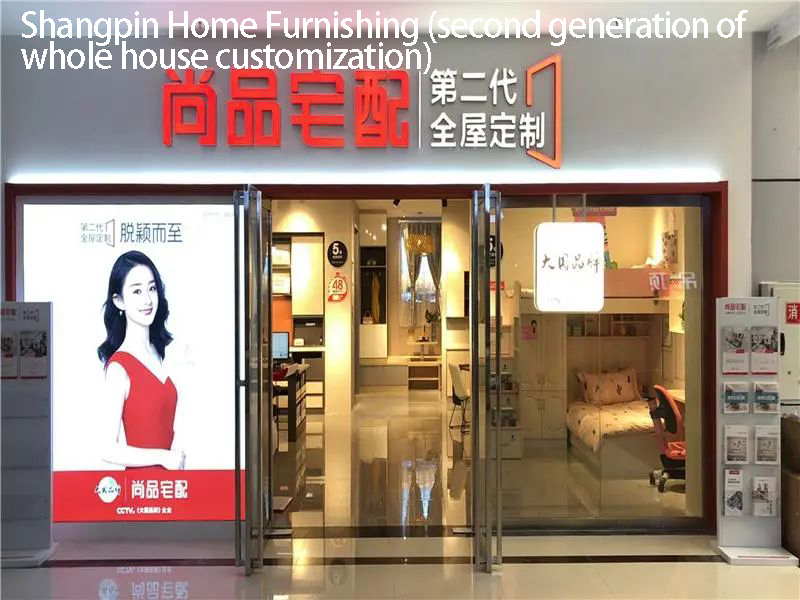 DiBiao Homes acquired 51% of the shares of West Letter Space Furniture
In the news on September 6, the emperor standard intelligent home acquired 51% of the shares of the West letter space furniture, was acquired by the West letter space furniture shareholders Zou Yi, Wu Anhang transfer. It is reported that West Letter Space Furniture was founded on November 6, 2019. It has a registered capital of 115 million yuan. Its legal representative is Zou Yi. Its business scope includes: sales of furniture, sales of office supplies, sales of construction materials, etc. DiBiao Intelligent Home was founded on March 22, 2005. It has a registered capital of 60 million yuan. Its legal representative is Zheng Hongxin.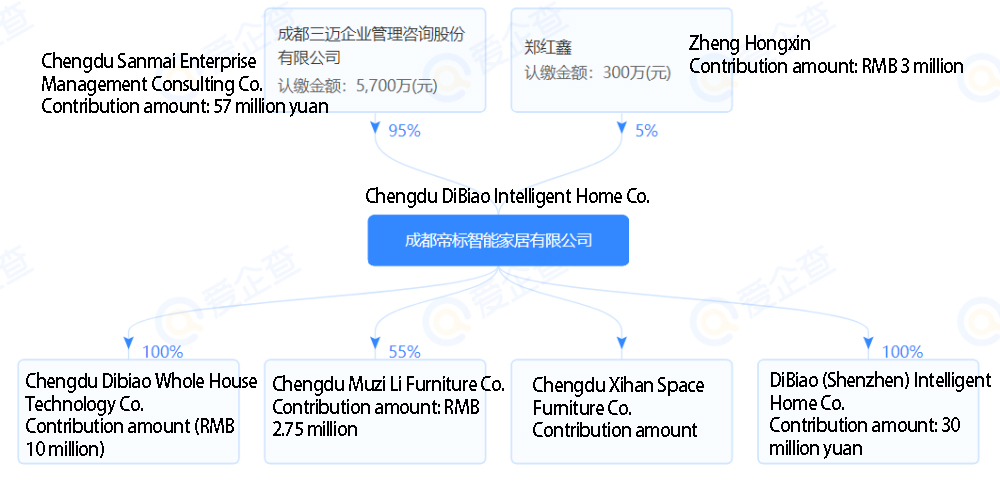 IKEA's Tmall flagship store fined 80,000 yuan for inaccurate advertising content
Recently, IKEA E-Commerce (China) Co., Ltd. was fined 80,000 RMB for the inaccurate advertising content of the IKEA Tmall flagship store is set up. The penalty was imposed by the Shanghai Xuhui District Market Supervision Administration. According to the administrative penalty decision, IKEA E-commerce (China) Co., Ltd. published "LANDSKRONA Sofa" in its online store on Tmall, the official flagship store of IKEA furniture, since September 30, 2020. The sofa cover can withstand 50,000 times of friction resistance test with excellent anti-friction performance ……" and other contents. The above publicity does not accurately quote the friction resistance test results of the sofa cover material. This will be limited to the non-contact surface of the goods in question (polyurethane synthetic leather material) through the results of 50,000 times of friction resistance test. It extends the application to the whole sofa cover containing the contact surface without permission, and does not accurately represent the cited content of the product sold.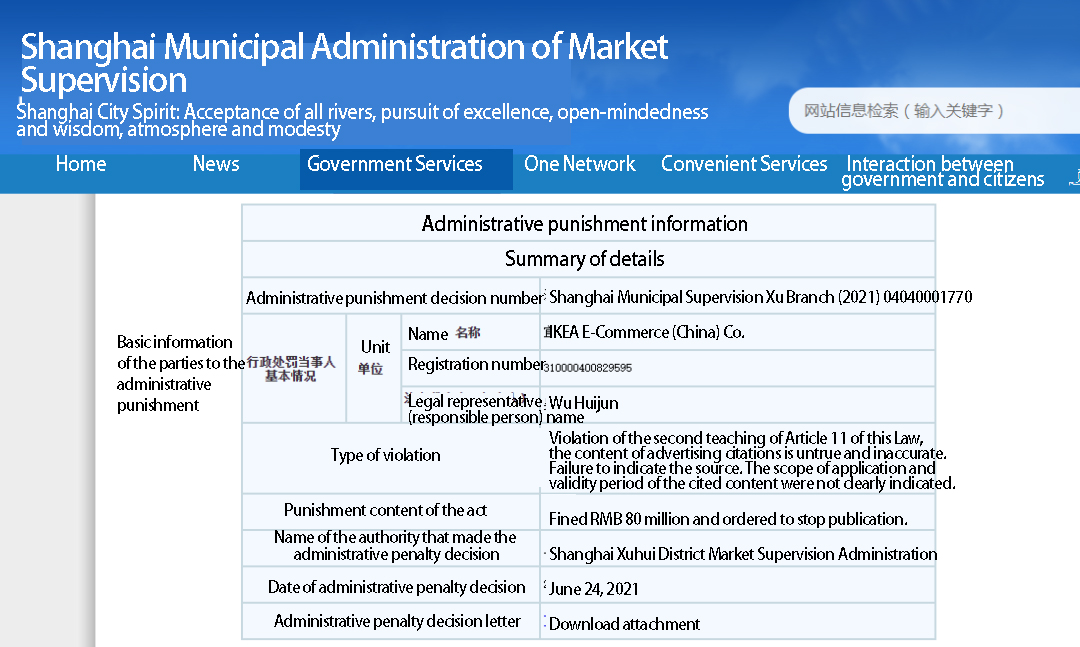 Industry News
Fujian Nan'an plumbing kitchen and bathroom industry cluster flourishing
According to reports, by the end of 2020, Fujian Nan'an has a total of more than 700 plumbing kitchen and bathroom enterprises. Its products cover more than 3,000 varieties and more than 20,000 specifications of hardware plumbing, sanitary ceramics, shower rooms, bathroom cabinets, etc.. Among them, there are 50 above-scale enterprises, and the industrial output value of above-scale enterprises is 22.67 billion yuan. At present, Nan'an has nearly 30 plumbing, kitchen and bathroom enterprises that opened an intelligent sanitary ware product development center, and invested in the construction of intelligent production lines. They have obtained more than 300 patents for various technologies and designs in the field of intelligent sanitary ware.
From January to July, the national sanitary ceramics revenue increased by 27%, production increased by 23.9%
From the National Bureau of Statistics and China Building Materials Federation learned that, in January-July, the total revenue of the main business of the sanitary ceramics industry above the scale of 47.127 billion yuan, an increase of 27.0%, its total profit of 3.558 billion yuan, an increase of 27.58%. Its sales margin was 7.55%, an increase of 0.04% year-on-year. From January to July, the country's cumulative output of sanitary ceramics was 143.46 million pieces, an increase of 23.9%. Henan, Guangdong, Hebei, were the top three provinces for sanitary ceramics production.
The first-tier property market is cold across the board: Shanghai's turnover plunged 40%, Shenzhen's turnover hit a 10-year low
Data show that in August the second-hand property market in Shanghai fell in both volume and price, with the volume of transactions falling by 24% sequentially and 40% year-on-year. Its average transaction price was 38,206 yuan per square foot, down 8 percent sequentially and 5 percent year-on-year. Shanghai is not alone, as similar situations are playing out in other first-tier cities' property markets. In August, Beijing saw 15,942 second-hand residential transactions, down 10.7 percent from a year earlier and essentially flat year-on-year. However, the online signatures lagged behind, and the actual volume of transactions fell by more than 20%. In Guangzhou, the volume of primary home transactions in August was 7,000 units, which was the lowest level in the past 15 months. It fell by 5.80% YoY and by 28.97% YoY. In Shenzhen, the number of second-hand residential transactions fell for the fifth consecutive month in August, with only 2,043 units sold, down 20.1% sequentially and 81.96% year-on-year. The number of units sold in August this year was the lowest level in the past 10 years for the same period.