Kitchen And Bathroom Industry Mainstream Media Kitchen And Bathroom Information
Minister of Industry and Information Technology praised Jomoo
On September 7, the opening of the "2021 BRICS New Industrial Revolution Exhibition" is approaching. Mr. Xiao Yaqing, Secretary of the Party Group and Minister of the Ministry of Industry and Information Technology visited Jomoo's Digital Smart Manufacturing Pavilion. They witnessed and confirmed the effectiveness of Jomoo's 5G cloud digitalization leading the industry development. The BRICS New Industrial Revolution Exhibition accelerates the high-quality development of the Xiamen innovation base, creates a good atmosphere for in-depth cooperation, and integrates achievement display, technology exchange and trade matching. Jomoo, as a pioneer of digitalization practice in the traditional manufacturing industry, leads the industry development with 5G cloud manufacturing and shows the effectiveness of digitalization practice in recent years at the exhibition.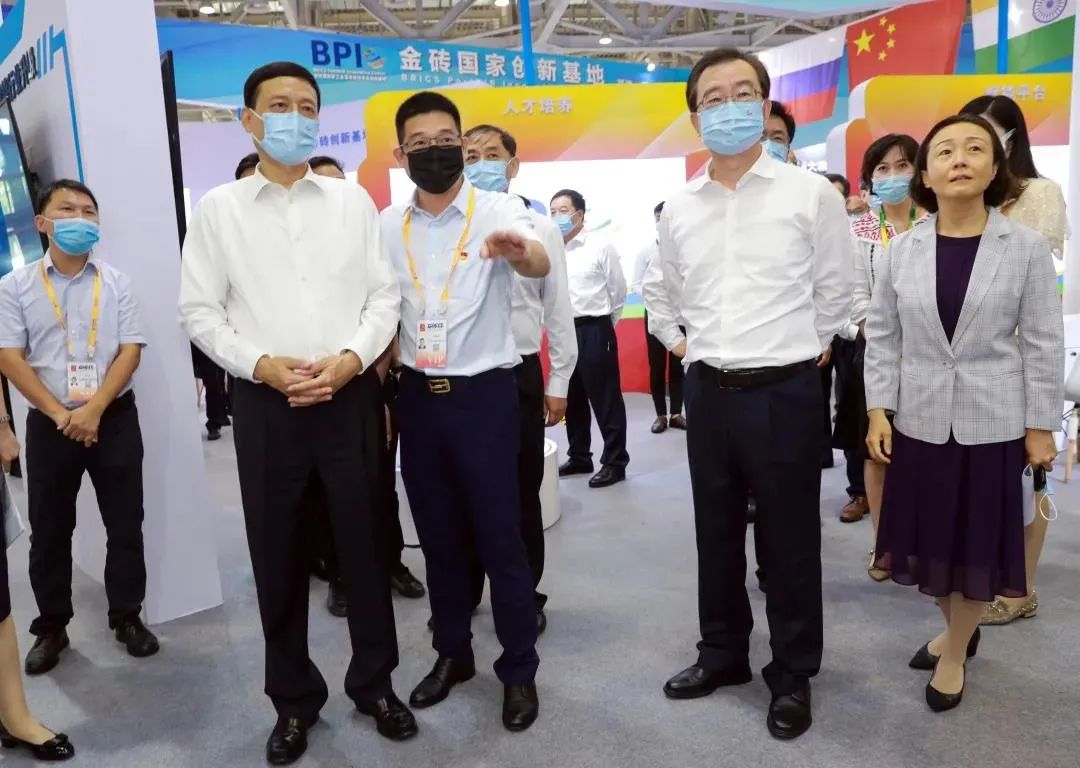 Huida Sanitary Ware appeared at the Digital Expo
On September 6, Shijiazhuang (Zhengding) International Expo Center 2021 China International Digital Economy Expo was grandly opened. This year's Digital Expo by the Ministry of Industry and Information Technology, Hebei Provincial People's Government hosted. Huida bathroom as a digital representative of the ceramic bathroom industry was invited to participate in the Huida bathroom booth attracted many visitors to stop by. Huida bathroom as the development of China's ceramic bathroom brand vane, participated in the Digital Expo. Such an important stage that shows the wisdom and power of China, it will bring more new ideas to the development of the industry.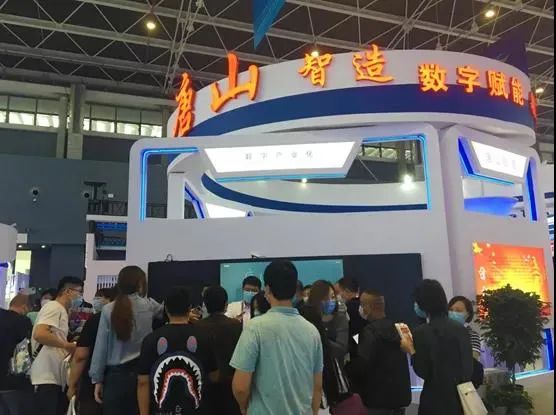 Arrow bathroom 2021 German iF design gold award ceremony
On September 3, Ms. Lin Shufen, General Manager of iF Chengdu Design Center/Shenzhen Office, visited Arrow Building on behalf of the German iF Design Award organizers to award the trophy for Arrow Sanitary Ware's Gold Award-winning product – YURI wall-mounted induction urinal AN6701. The YURI wall-mounted sensor urinal AN6701 from Arrow Sanitary Ware has a rounded and soft appearance. It has a simple and beautiful design. It has no gaps in the overall molding surface, and the antibacterial blue glaze used on its surface has good antibacterial effects and is easy to clean. It was selected among nearly 10,000 entries and won the iF design gold award in Germany.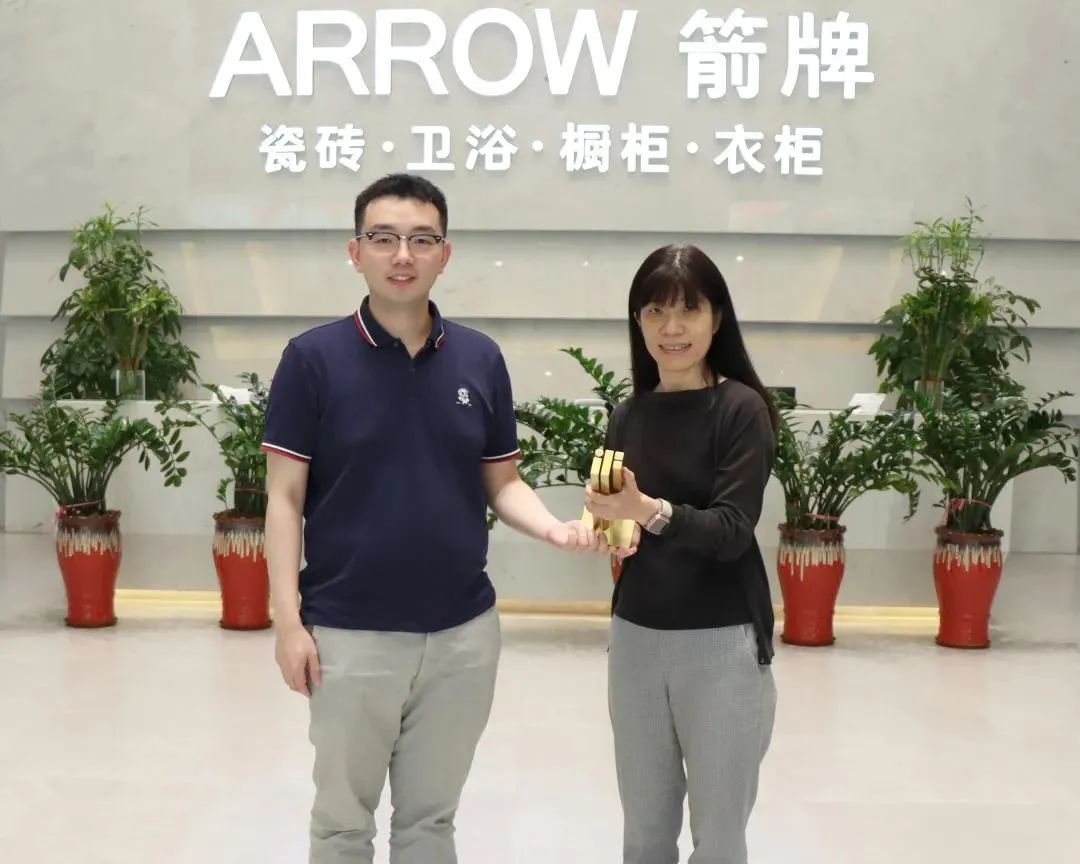 Hegii and designers talked about new national products, new design and new momentum
On September 9, 2021Hegii x Netease "Quality and Beauty China" City Landmark Experience Tour entered the "Light Year Tour" in Tianjin. Ruan Weihua, senior vice president of marketing of Hegii Group, said that Hegii will continue to invest more in R&D in the field of intelligence and will also strengthen cooperation with designers. In the era of strategic opportunities for new national brands, Hegii and designers have great room for cooperation in jointly creating bathroom space solutions and helping consumers upgrade their quality of life.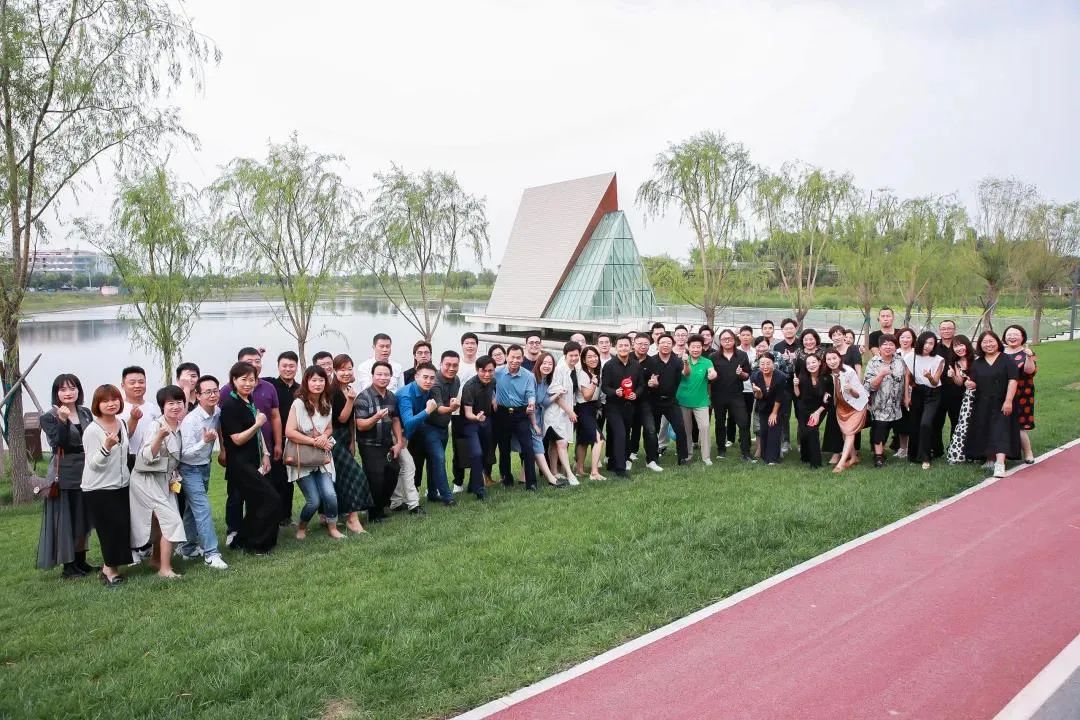 Huayi bathroom launched the Smoky Rain series bathroom cabinet
This week, Huayi Sanitary launched the model FA25110AA212 bathroom cabinet of the Smoky Rain series. Its main material is multi-layer solid wood panels, the color is taupe + Canadian gray 3D ash wood grain color. Its main cabinet size is 1000*500*490mm (size including countertop). Its mirror cabinet size is 920*146*750mm (with sensor LED light). Its countertop is made of snow stone slab. The mirror cabinet has a semi-closed design. It has a multi-layer flat panel. This is a reasonable size partition, so that all kinds of objects can be easily stored. The wall-mounted design completely frees up floor space, and there are human-sensing intelligent LED lights.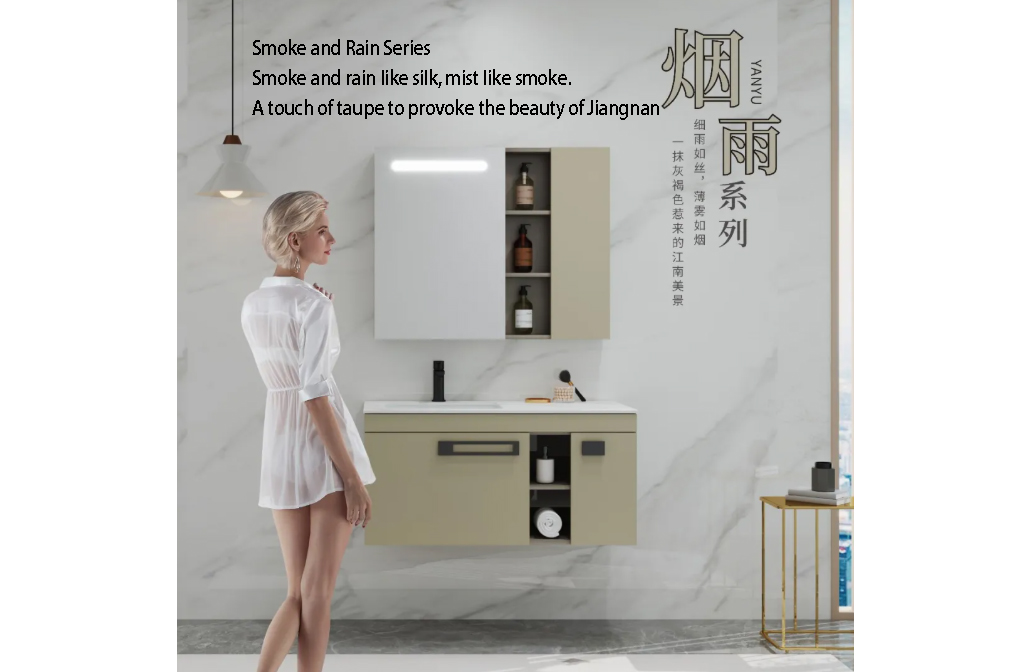 Dongpeng whole bathroom starts double promotion
Following the August anti-bacterial action promotion, in the upcoming "Golden Nine and Silver Ten" home improvement season, Dongpeng whole bathroom once again strikes hard with three superstar products. It opened the "supergroup of health out of war" mid-autumn and national day national promotion. It has a series of health explosive strong attacks. During the campaign, Dongpeng's whole bathroom health explosions were in full swing. Light luxury shower screen and healthy bathroom cabinet are the two major star products. They ignite the enthusiasm of the double holiday promotion and give back to new and old users.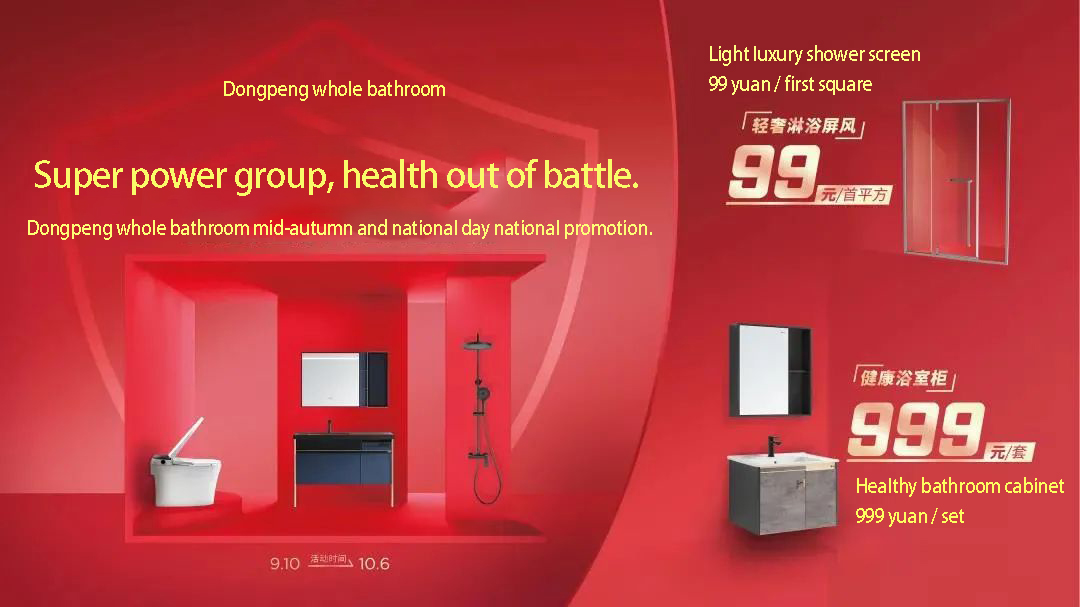 Monarch Sanitary Ware Green Charity Walk
Recently, Monarch Sanitary Ware invited Yu Zhenrong, the founder of kitchen and bathroom information, Li Cong, the general manager of TaoWei.com, and a line of designers to form a green public welfare group, and together they went to the plateau with an average altitude of 4700 meters to open a green public welfare line. They brought hardware and love school bags for the children of Yangtze River Source School. They joined hands with Green River, an environmental organization initiated by Ms. Yang Xin, and also had a one-day volunteer experience. In Tanggula, the first town at the source of the Yangtze River, they participated in the "Clean Qinghai-Tibet Route – Protect the Source of the Yangtze River" project. They picked up pieces of the garbage along the road and took physical action to protect the ecological environment of the Yangtze River. The Monarch Sanitary Ware X Green River Green Charity Walk Project is a useful attempt based on the concept of human-oriented care.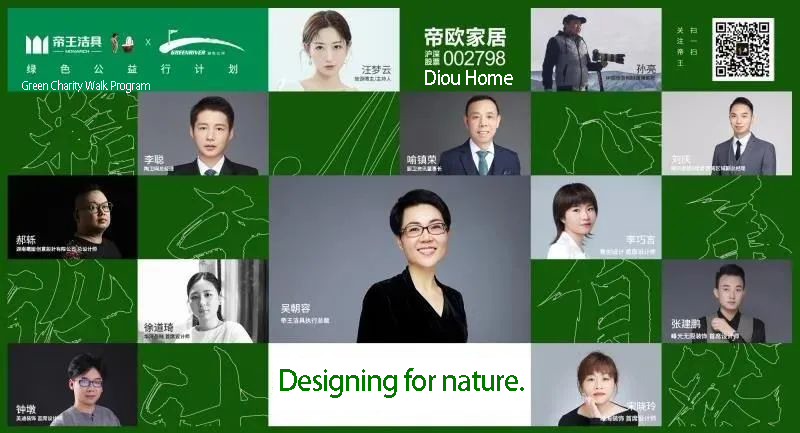 Hilk's "China Smart Toilet International Leading Manufacturing Demonstration Base" Receives Authoritative Certification
On September 3, China Building Materials Circulation Association issued an approval to award Hilk Smart Home Co. "Department of Circulation Industry Development of the Ministry of Commerce of the People's Republic of China", "Law Enforcement Inspection Bureau of the State Administration of Market Supervision and Administration", "Party Building Work Bureau of the State-owned Assets Supervision and Administration Commission of the State Council ". This marks the Hilk International Smart Home Manufacturing Base as the smart manufacturing benchmark of China's smart toilet industry.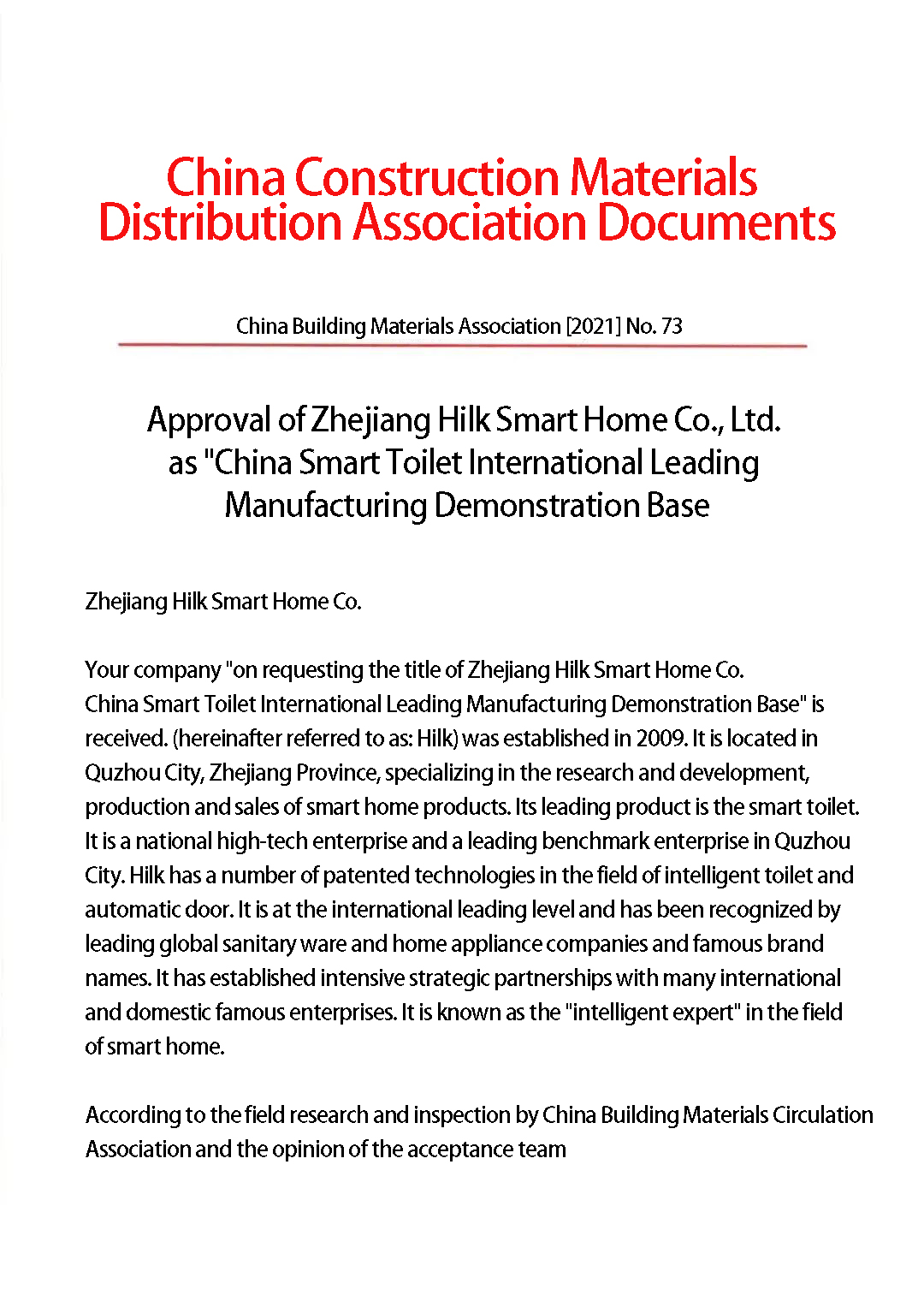 Guangdong Province Home Building Materials Chamber of Commerce Women Entrepreneurs Walked into Sun-Coo
On September 8, a group of female entrepreneurs from Guangdong Province Home Building Materials Chamber of Commerce visited Sun-Coo Sanitary Ware and exchanged views. On the day of the event, Guangdong Home Building Materials Chamber of Commerce also welcomed a new member – the general manager of Guangzhou Most Oxygen Environmental Protection Technology Co. The highlight of the event was "How to break through quickly in the traditional industry?" brought by Mr. He Duojia, the founder of 1314 Global Connecting Club with mixed order to share the theme. In addition to the thematic session, Sun-Conference will also share its experience on the topic. In addition to the conference, Sun-Coo also prepared two tours for each guest, namely Sun-Coo Museum and Sun-Coo Art Center.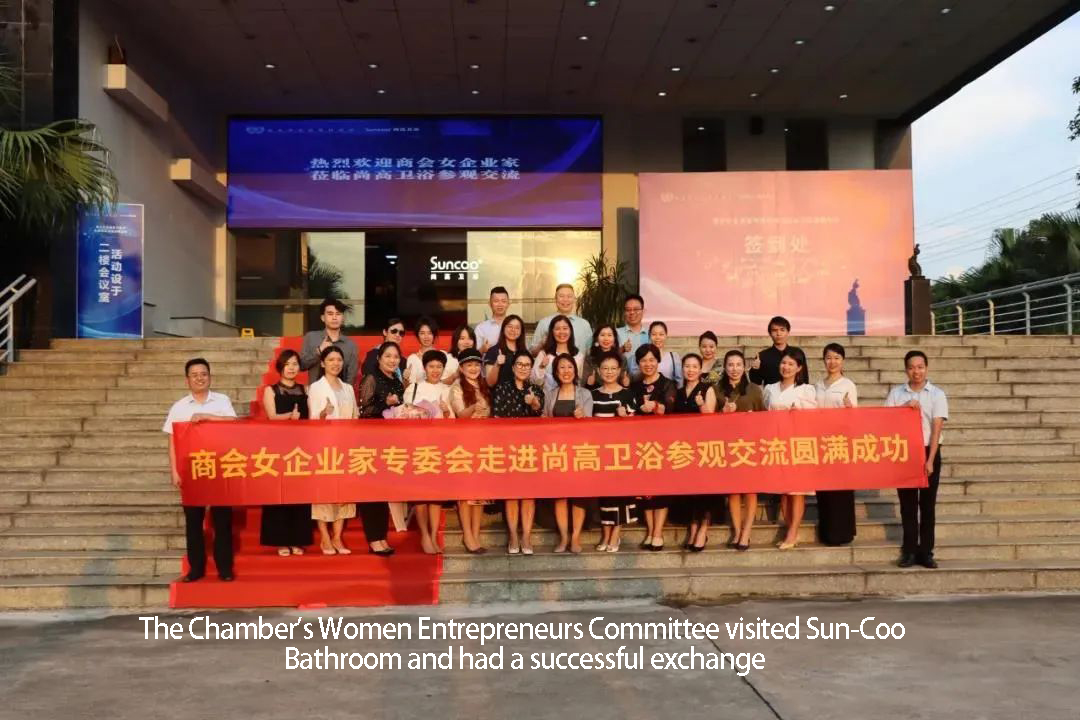 Dofiny Elegant Star Bathroom Cabinet
Dofiny model DP4996CG-H Elegant Star Bathroom Cabinet is a good thing with details. Its matte black hardware handle, with sophisticated appearance design, brings a different hand feeling. Upgraded super white glass mirror with a light transmission rate up to 91.5%. It has clear imaging and a high degree of restoration. It has a low self-explosion rate. It intimate water blocking is along to prevent water outflow and reduce the burden of cleaning. And its E1 grade environmental protection paint surface is safe, environmentally friendly and durable.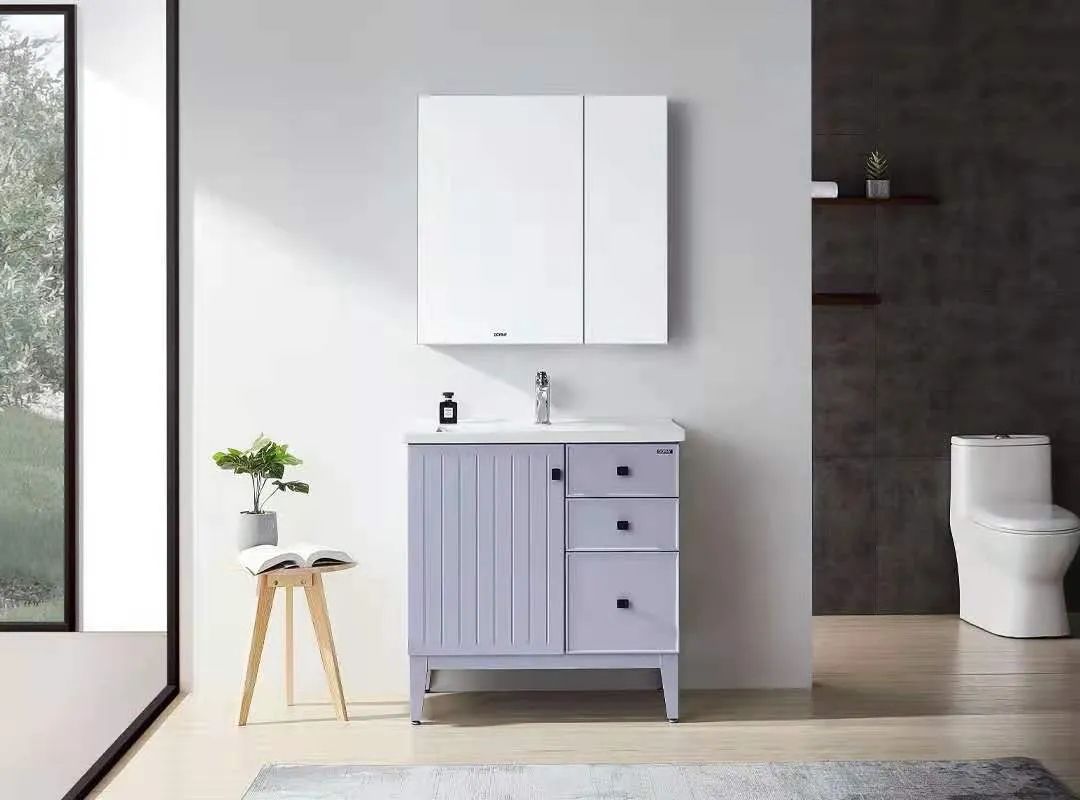 5 products of Swell were selected as "Chongqing Good Design" of the year
On August 31, in the 2021 "Chongqing Good Design" product library announced by Chongqing Municipal Economic and Information Commission, five products of Chongqing Swell Sanitary Ware Co. It is understood that the "Chongqing good design" product library list of the city's total of 133 products is included in the library. In the enterprise self-declaration, district and county economic information department recommendation, expert evaluation and other procedures, Swell 5 products were all selected. The products in the library are: Dragon world hardware basin faucet, Teresa corner valve, Rotick hardware basin faucet, ceramic toilet – SC2045, Dragon world ceramic basin.

CHATEAU shareholder changed to Huang Jianping
In the evening of September 7, CHATEAU shares released an announcement that the delivery of the offer to acquire the company's shares by Guangdong Videocontrol Industrial Investment Co., Ltd. was completed, during which a total of 29,647,000 shares (accounting for 9.26% of the total share capital of the company) accepted the offer by Videocontrol Industrial. After the completion of the tender offer, Videocontrol Industry held 64,847,000 shares of the company, accounting for 20.26% of the total share capital of the company. It became the largest shareholder and the controlling shareholder of the Company. Huang Jianping became the actual controller of the company.
Laibodun's Excellent Staff Recognition Meeting
In the afternoon of September 4, Laibodun Bathroom welcomed the first staff recognition meeting of 2021. It aims to encourage outstanding employees with excellent work performance, outstanding work performance and hard work in the first half-year of 2021 and motivate them to create new brilliance. Duan Junhui, chairman of Laibodun Sanitary Ware, made a speech on the stage, where he expressed his warm congratulations to the annual winners in the first half-year and raised new expectations for the winners. He hoped that during this epidemic period, all employees should not let down their guard and always be ready to protect their safety and health.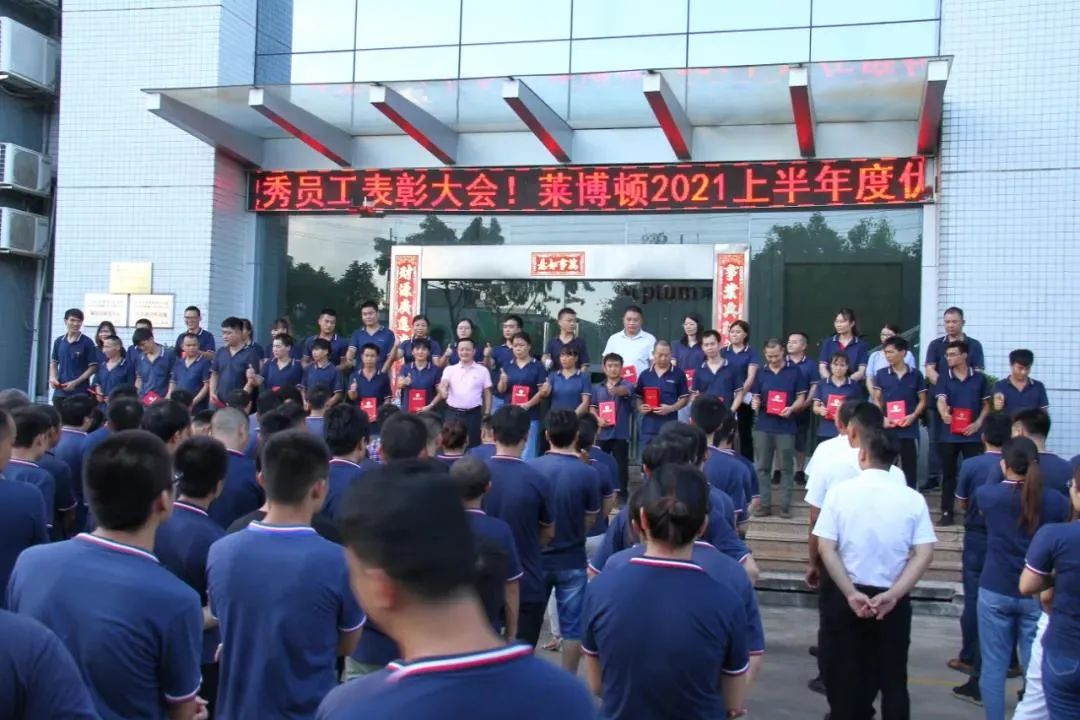 Shenzhen Venture Capital and Zhongshan Financial Holding visited Rose Island for research and exchange
On the morning of September 8, Mr. Luo, deputy general manager of Shenzhen headquarters of Shenzhen Innovation Investment Group Co., Ltd. and Mr. Yuan, chairman and general manager of Zhongshan Gold Investment Venture Capital Co., Ltd. came to Rose Island for investigation and research to discuss cooperation matters. At this meeting, Xu Tiantian, assistant general manager of Rose Island, introduced in detail the development history of the company, the layout of the three major brands (1858, ROSERY Rose Island, MOKYU Mako Bath), the advantages of the Troika channels (export, retail and bulk), the advantages of product development, manufacturing and supply chain advantages. Leaders from Shenzhen Venture Capital and Zhongshan Financial Holdings said they look forward to furthering in-depth docking between the two sides to bring the project to fruition.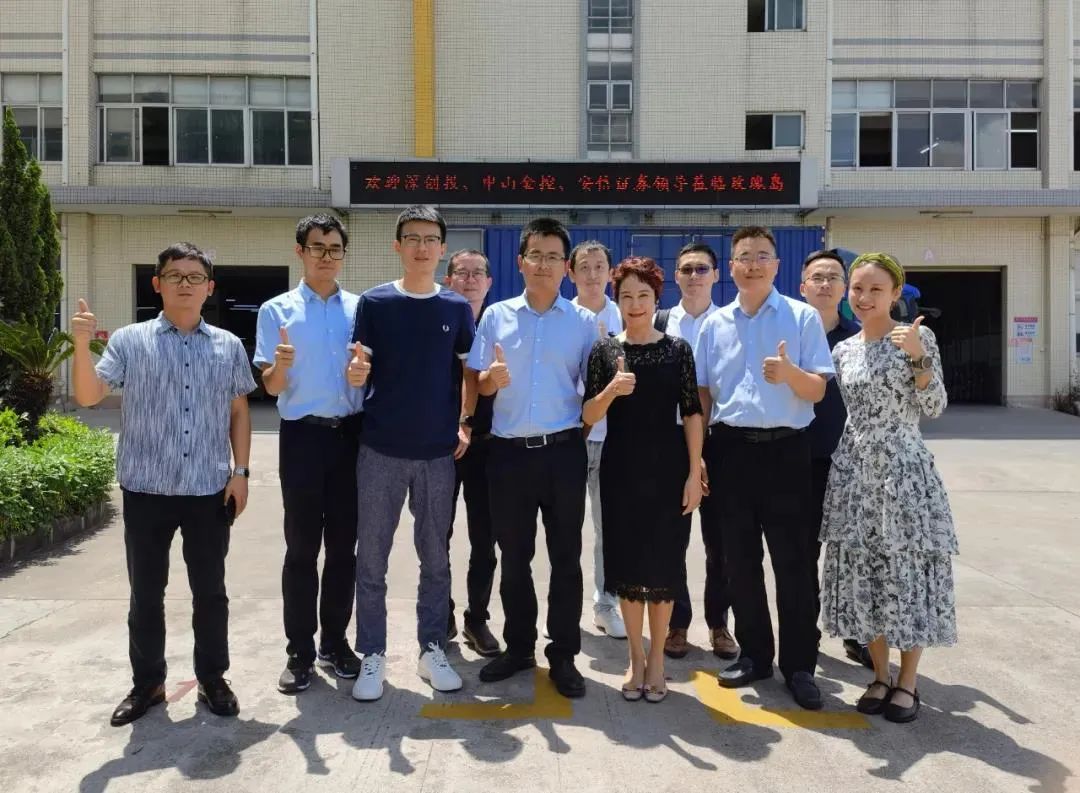 Working Meeting of Zhongshan Shower Industry Standard System Working Group held in Upware Building
On September 1, a working meeting of the Zhongshan Shower Industry Standard System Working Group was held at Upware Building. The meeting focused on in-depth discussions on materials, processes, and technologies of shower rooms. Representatives from well-known shower companies such as Deli, Rose Island, Lens, Shenglia, Upware, and Kinlong participated in the meeting. The representatives of the enterprises hoped that after the adoption of the industry-standard system, the leading local shower room enterprises in Zhongshan would drive local enterprises to implement the system in order to reach a consistent industry standard system. They provide a solid quality bastion for the "Zhongshan High-Quality Shower Room".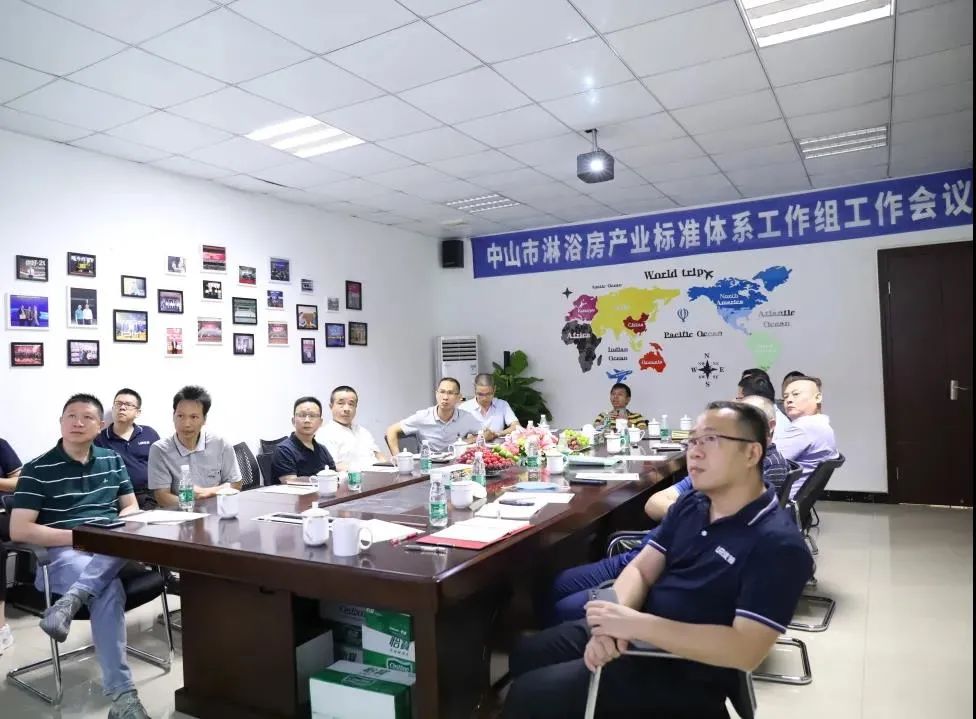 Finnish HVAC giant to acquire a Polish bathroom company
Finnish HVAC giant Uponor (Uponor) intends to acquire all of the issued shares of Capricorn SA, a Polish manufacturer of heating and sanitary components, in a deal to acquire a Polish plumbing hardware company. No specific details of the transaction were disclosed. The acquisition is expected to be completed in the coming months. According to foreign media reports, Uponor's acquisition is related to the development difficulties of its joint venture, Phyn LLC, a smart water solutions company, and intends to improve market access in Poland and Eastern Europe by withdrawing from Phyn LLC and at the same time by acquiring Capricorn.

Brazil's largest bathroom group changes name and invests $3.1 billion in capacity expansion
The Duratex Group, Brazil's largest bathroom manufacturer and tile maker, has announced a name change to DexCo, and a major investment plan of R$2.5 billion (RMB 3.1 billion) for the period 2021-2025 to expand its production capacity for panels, tiles, bathrooms and accessories. In addition to the acquisition of part of ABC Materials and the establishment of a venture capital fund to support startups with a total investment of R$200 million, the rest of the funds will be used to expand production and automate equipment in panel, tile, bathroom and hardware factories.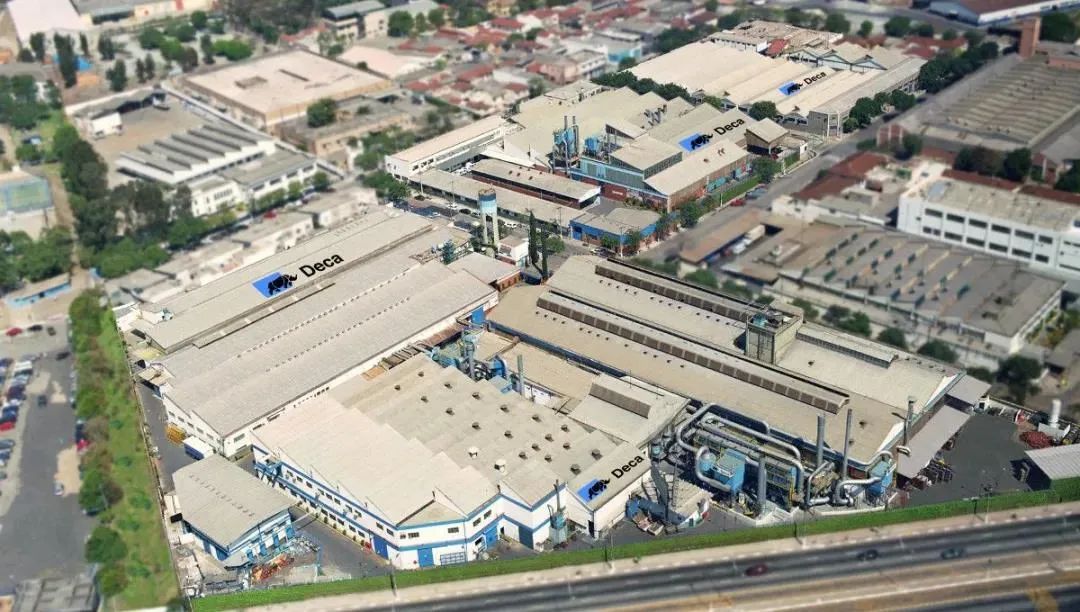 o Hegii, Arrow, Faenza, Home Sanitary Ware, Kohler and many other sanitary ware companies received government subsidies amounting to more than 23 million.
o Changes in key members of Furey Smart Home Co. Zhang Haifeng was adjusted from executive director and general manager to chairman. Ye Yunjiao was adjusted from Supervisor to Chairman of the Supervisory Board .
o Operating income of intelligent toilet parts as a whole showed an upward trend. Hong Chang Technology advances cooperation with Siemens.
o Vietnam Caesar bathroom Q3 is not optimistic, demand with deferred can be expected to make up.
o Napoli Sanitary Equipment (Jiangsu) Co., Ltd. filed for bankruptcy liquidation.
o Foshan Make Smart Home Co., Ltd. laid the foundation stone in Luzhong, Sanshui District, Foshan City. This is the third manufacturing project of Guangdong Ouweisi Technology Co., Ltd. with a total investment of about 138 million yuan.
o Changge plans to invest a total of 520 million yuan in the bath cabinet sharing intelligent spraying project will start soon.
o 2022 China Chengdu Bathroom Exhibition will be held on April 14-16, 2022. It will be held in Chengdu West China International Expo City.
o "China International Cabinet, Kitchen & Bathroom Products & Technology Expo" (CIKB) is officially renamed as "China International Kitchen & Bathroom Home Expo" (KIB) this year.
o DiBiao Intelligent Home acquired 51% of the equity of Westwood Space Furniture.
o Monbukuro was awarded 2,470.56% in the first instance for a shareholding dispute in the US. The first trial was awarded $24,705,600 (approximately RMB 159 million).
o General Administration of Customs: The total value of China's imports and exports in the first eight months of this year was 24.78 trillion yuan, an increase of 23.7% year-on-year. Among them, the total value of exports was 1.9 trillion yuan, an increase of 15.7% year-on-year. Its total import value was 1.53 trillion yuan, up 23.1% year-on-year.
o Red Star Macalline acquired Cebu Xingfeng Enterprise Management and Teng Hui Group exited.
o Yuexiu Property: It achieved contracted sales of about 12.669 billion yuan in August, up by about 65% year-on-year.
o Zhejiang Meida opened more than 500 new stores in the first half of the year.
o Home Quarters Home Furnishings made a new round of personnel changes and appointed Zhou Shuyi as general manager.
o Minhua Holdings Limited signed a contract with Wuhan Xinzhou District Government. Minhua intends to invest USD 1 billion (approximately RMB 6,458.2 million) to build Minhua's intelligent manufacturing and central China regional headquarters project, and create a benchmark project for furniture intelligent manufacturing in central China.
o Evergrande owed 900 million to Three Trees, and the house offset 220 million in debt.
o Zhang Near East withdrew as legal representative of Suning Tesco and was succeeded by President Ren Jun.
o Tuba rabbit: launched a new IP column "Big Shot" to empower installation enterprises.
o 2 shareholders of Zbom Home reduced their holdings by a total of 5.349 million shares, cashing out a total of 199 million.
o Tianzheng Electric's construction business revenue increased by more than 90%, and proposed to increase capital by 47.647 million to Hongyun Intelligence to increase the code of smart home.
o Pianor holding subsidiary Henan Pianor changed to a wholly-owned subsidiary of the company.
o Xiaomi's Shunzou Technology completed US$50 million Series B financing, led by Poly and Beyoncé Cooperation Fund.
o Steel Hong Technology shareholder pledged 6 million shares for loan guarantee.