Kitchen And Bathroom Industry Mainstream Media Kitchen And Bathroom Information

Home medical equipment industry is one of the faster-growing industries in recent years. With the development of China's medical industry gradually transition from the treatment to rehabilitation and prevention stage. Medical equipment has begun to show the development trend from hospital medical equipment to home medical equipment.
Kitchen and bathroom information noted that from TOTO launched the urine test Flowsky toilet, to the Han Yu Group's Dier Spa spa toilet. In the past three years, Chongqing, Shanghai, a number of medical intelligent toilet companies have emerged in many places. These companies through the cooperation with Taizhou, Chaozhou, and other places of intelligent toilet manufacturers. The production of the medical-type intelligent toilets with urine inspection function. According to kitchen and bathroom information, the highest price of a single urine test medical intelligent toilet can reach 100,000 yuan.
Previously, kitchen and bathroom information published "Stanford University published intelligent toilet "medical" results, Cambridge University and many other universities have joined the study. In addition, in 2018, British researchers have also launched a smart toilet, can automatically for the toilet user test urine, and within a few minutes will upload the results to the phone or computer software. While this design is certainly convenient for monitoring health conditions at any time, it is controversial because of the privacy risks involved. The test results can be uploaded to a cell phone or computer software in a few minutes. Each smart toilet is expected to cost 1,000 pounds (about 8,743 yuan).
Panasonic also launched a related product after TOTO showed off its Flowsky toilet that can do urine tests in 2015. 6 urine tests are priced at about 49,000 RMB for the toilet inactivity. In addition, Lixil has even launched a concept smart toilet that is capable of fecal inspection, which can detect stool through a camera.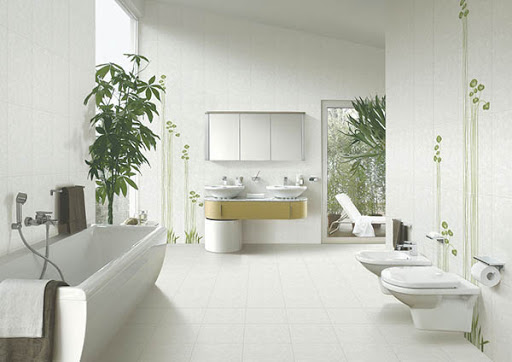 At present, the active foreign smart toilet brands in the market are mainly Kohler, TOTO, Panasonic, Lixil, Moen, etc.. The main domestic brands are Arrow, Hegii, Jomoo, Huida, AXENT, Haier, and other brands, as well as Hilk, Cncoma, JTAccord, Tejjer, Ikahe and other smart toilet manufacturers.
Kitchen and bathroom information learned that a number of domestic head sanitary ware enterprises have also joined the study of the medical intelligent toilets. Even in about 2016, Taizhou also has a smart toilet manufacturing company to start research. From the intelligent toilet patent applications, kitchen and bathroom information query the State General Administration of Patents was informed that the current domestic urine inspection of intelligent toilet-related invention patents more than 100. There are rights and actual trial involving Jomoo, Rong Shi Da, Topband, the United States, Bo electricity, Suzhou Road of the remote, China Institute of measurement and other companies.
Home appliance giants cross over to medical devices
▼
Recently, Haier, Lenovo, Daikin, Meiling, Panasonic and other home appliance giants have crossed over into medical devices. Firstly, they are laying out in electric business platforms.
Haier, for example, started laying out home medical devices in Tmall as early as 2019. From the health care oxygen machine to make a breakthrough, sales in 2019 that year has exceeded 100 million. 2020 gradually online medical oxygen machine, blood pressure meter, nebulizer, and the use of Haier Group advantageous technology, the development of silent nebulizer, oxygen machine and other upgraded iterative products, store sales growth rate of up to 150%.
According to the "2021 China Internet Home Health Device Trends White Paper", under the new consumption trend, the home medical device field presents intelligent, digital and portable features, the main consumer group is obviously young, and the consumer market is gradually sinking.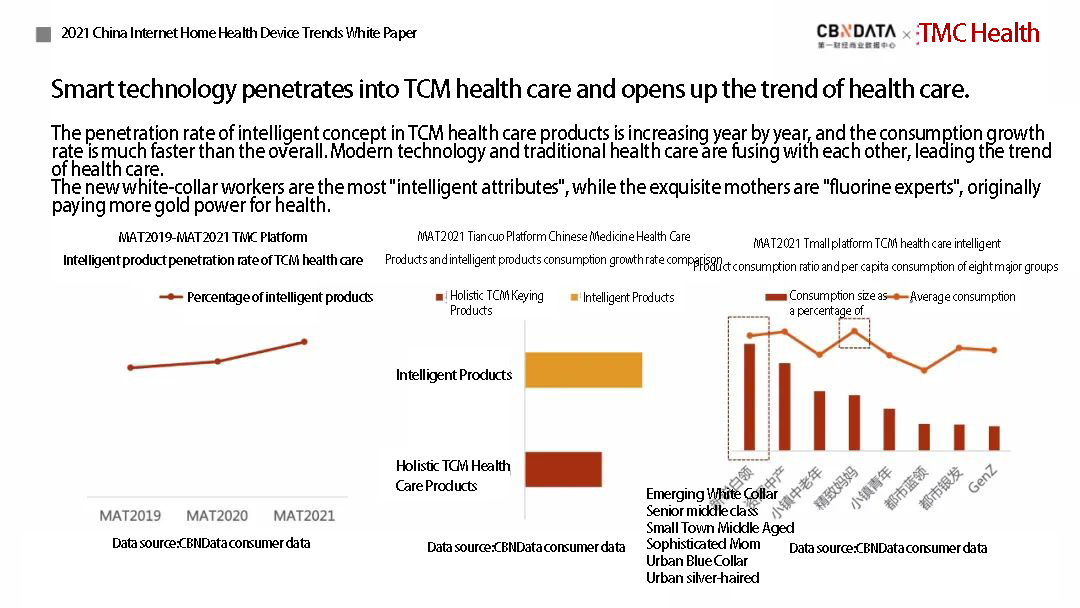 The white paper points out that the output value of home medical devices in Europe and the United States has reached more than $26 billion, with an annual increase rate of more than 16%, and is regarded as one of the fastest growing industries in the next decade. In China, due to the large number of people in subhealth, professional rehabilitation and aging, the user base is large. The market size of home medical devices is expected to reach 150 billion yuan in 2020.
With China's rising consumption level, accelerated population aging, enhanced national health awareness, and catalyzed by the new crown epidemic, the use of home medical devices is increasingly valued by people today, and the industry development has ushered in new changes. Most notably, the online home medical device market is growing steadily, and consumer demand is iterating towards a more proactive "monitoring and prevention" approach.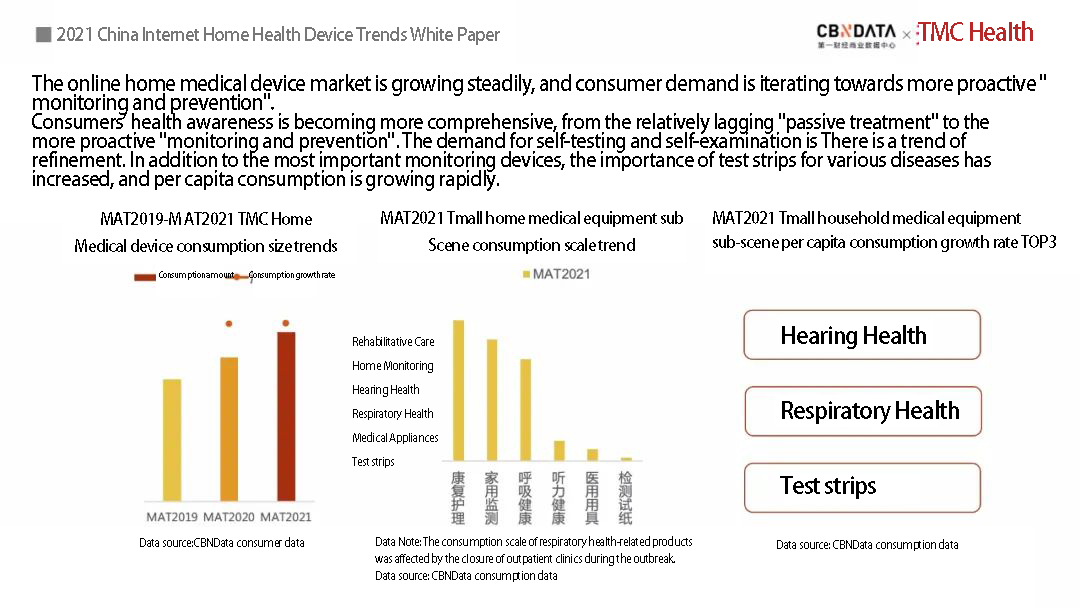 According to the white paper, the consumption scale of Tmall home medical devices has continued to rise in recent years, and rehabilitation care has become the largest consumption category. In addition, it is worth noting that with the unprecedented increase in consumer attention to health, more refined demand for products such as smart toilets with basic medical functions such as urine testing has also emerged.