Kitchen And Bathroom Industry Mainstream Media Kitchen And Bathroom Information
________________________________________
Jomoo held a high-profile event in the field of bathroom industry services
Jomoo and China Household Appliance Service and Repair Association held the "Diamond Cup Jomoo Service Engineer Skills Competition", which will be held in early June, Jomoo's first-line service engineers were selected to compete in the national competition. After the selection process, the top 30 national service elites will advance to the finals and have the ultimate PK in Nan'an, Fujian at the end of June, where the winner will be awarded the senior engineer certification and the title of "Home Appliance Technical Service Achiever" issued by China Household Appliance Service and Repair Association. In addition to the first-line service engineer skills competition, the Jomoo online service consultant skills competition will also be launched soon.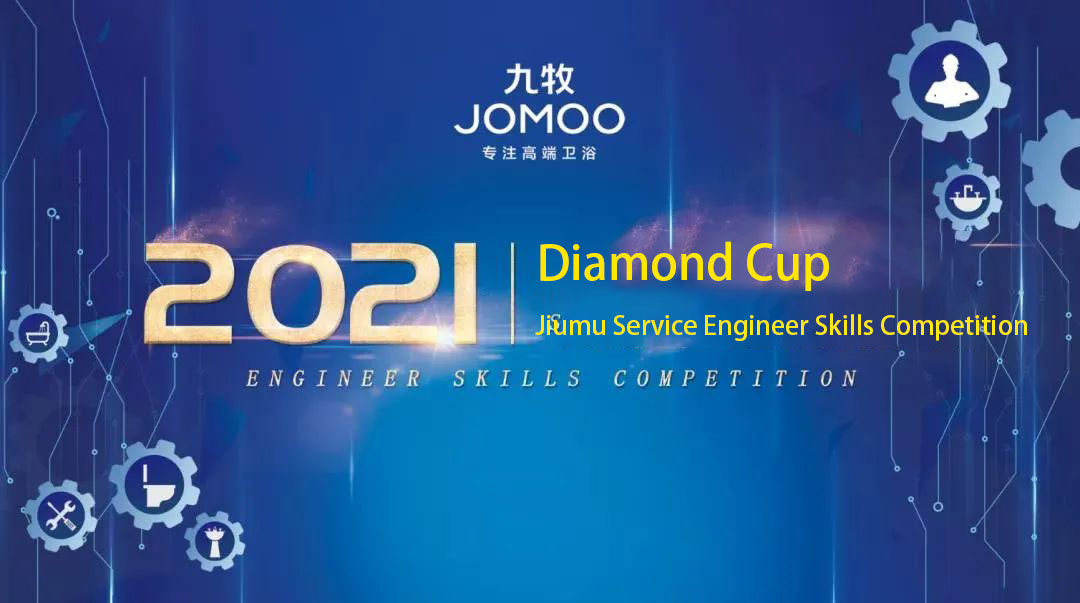 Arrow Sanitary Ware Toilet Receives National Level Water Efficiency Certification
In the realization of the "carbon-neutral country construction", Arrow Home Group has long laid out the green factory construction and green product development and production. This time, Arrow Home Group with a number of green products in the first batch of China Green Product Certification stand out, the primary breakthrough in water saving and flushing green products technical problems. Among them, Arrow Sanitary Ware Toilet AB1187 has the national level water efficiency certification, with water-saving toilet patent invention (Patent No. ZL 20160075537.3). Its characteristic vortex siphon flushing method, through the G3 patented pipe, strong flushing force, rapid flushing of adhesions, instantly enhance the water-saving efficiency.
Dongpeng live now fashionable big shot
In May this year, Dongpeng, which dares to come out of the circle, cooperated with Tencent Video's S-level variety show "50km Peach Blossom Dock" as an industry sponsor brand, adding heavy weight to the 618 promotion. The program selects 2021 main porcelain and sanitary products to be applied to the major living spaces in Taohuawu. In the evening of June 9 at 19:30, "fashion queen's home decorating class -" 50 km peach blossom dock "with the same 6.18 together to grab" in the "50 km peach blossom dock" scene kicked off. Fifty kilometers peach blossom dock" guests Su Mang, a company partner Zhang Qing two personal visit Dongpeng live room, brought a dry goods full of fashion home decoration sharing.
Sun-Coo Henan 6-18 kick-off meeting was successfully held
Sun-Coo bathroom in Henan region, held a start-up meeting with the theme of "about 6-18, intelligent new purchase". In order to better cooperate with the national prevention and control work, the launch conference adopted the form of comprehensive meeting, online and offline combination, to bring a unique launch conference for the dealers in Henan. Sun-Coo Sanitary President Wang Yongqi delivered the opening speech of the meeting. Sales Director Zhu Yongfei also made a meeting deployment for the launch conference. In addition to the most important "6-18 activities announcement", there is also a detailed explanation of the organizational structure of Henan branch, as well as the summary and sprint of the first half of 2021.
Xiaomu Youpin will debut at the 2021 Yantai Housing Expo
From June 18 to 21, Xiaomu UPC will make its debut at the 2021 Yantai Housing Expo, which will be held at Yantai International Expo Center. This is the 19th industry event, still adhering to the tenet of "Installing a good house, living in a good home and building a good city", gathering high-end brands in the industry and helping the industry to develop with high quality. At that time, in order to give thanks to the majority of consumers, Xiaomu Youpin will open a national tour factory direct purchase festival. This unified activity subsidy policy will be formulated by Xiaomu headquarters, and the whole field will enjoy the factory direct purchase price.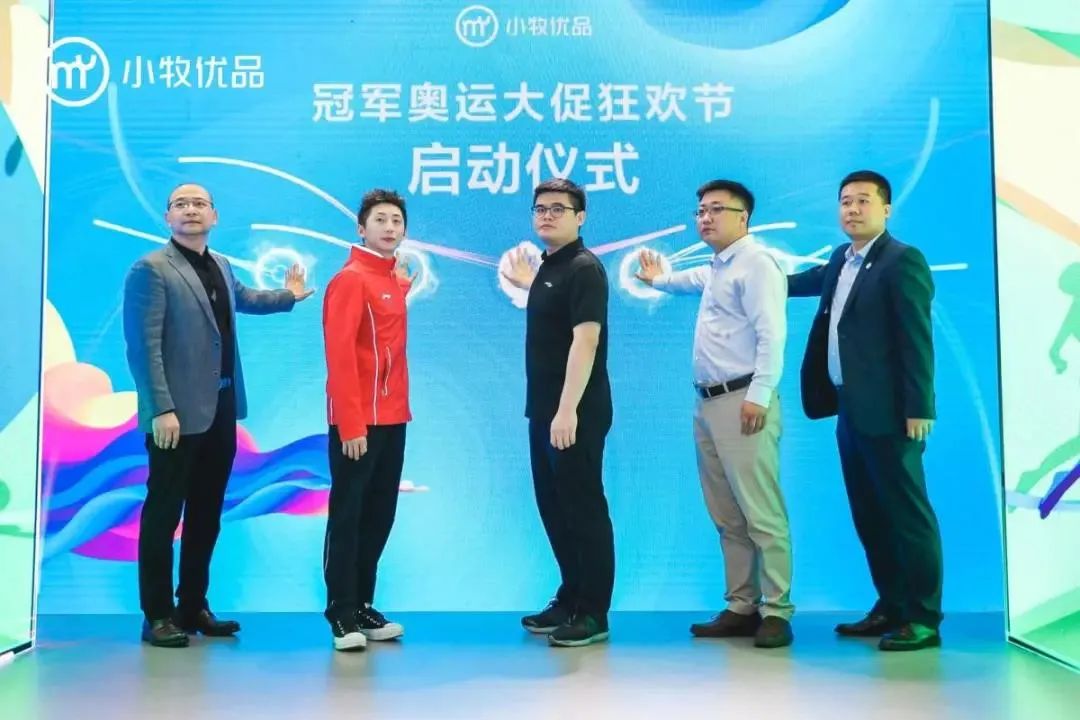 Horrow Sanitary Ware with Jingdong Service+ to hit the 618
Jingdong home following last year's "7 days to change the bathroom plan", and this year, the joint Jingdong service + and Horrow bathroom and other brands together to start the "72 hours to change the new bathroom" action. It only takes 72 hours from the delivery of the merchant to the completion of the installation, promoting the home scene space transformation efficiency to upgrade again. During the 618 period, Jingdong Service+ and Horrow Sanitary Ware and other brands will work together to provide this new service for residents in 100 cities nationwide.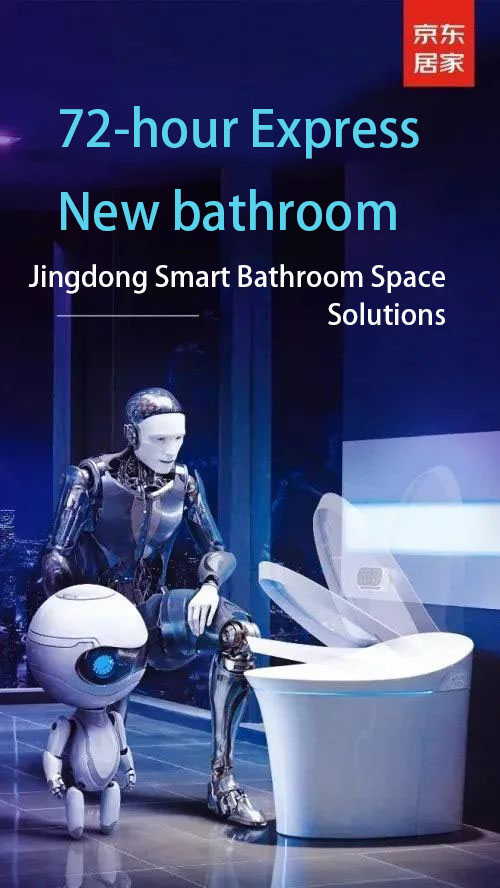 Leongile Tmall Genie co-branded model of intelligent toilet debuted on the whole network
Recently, Taizhou intelligent sanitary ware enterprise Leongile sanitary ware and Tmall Genie co-branded to create the first intelligent toilet released on the whole network. It is reported that Leongile bathroom is currently the only intelligent bathroom industry to obtain the Tmall Genie authorized services of the enterprise. At the same time, in order to accelerate the interconnection of bathroom space ministries and smart home and help popularize smart sanitary ware in the Chinese market, Cheng Tao said that the chip used in the Tmall Genie smart toilet will be open to all smart toilet enterprises for sharing.
Kaili launched a nationwide consumer rebate campaign
From June 7 to June 21, Kaili Shower launched a nationwide consumer rebate campaign with the theme of "Duanwu Dumplings Enjoy Benefits". The product series of 809, 851, 911 and 927 are designed to help consumers to keep their body and mind comfortable, accelerate body detoxification, promote skin breathing and metabolism, and enjoy a good vacation time in the hot summer around Dragon Boat Festival. During the campaign period, all purchasers of selected KELLY shower products will be able to enjoy various preferential prices. Hundreds of distributors across the country will participate in the campaign together, and consumers around the country can visit their local KELLY stores to learn more about the campaign.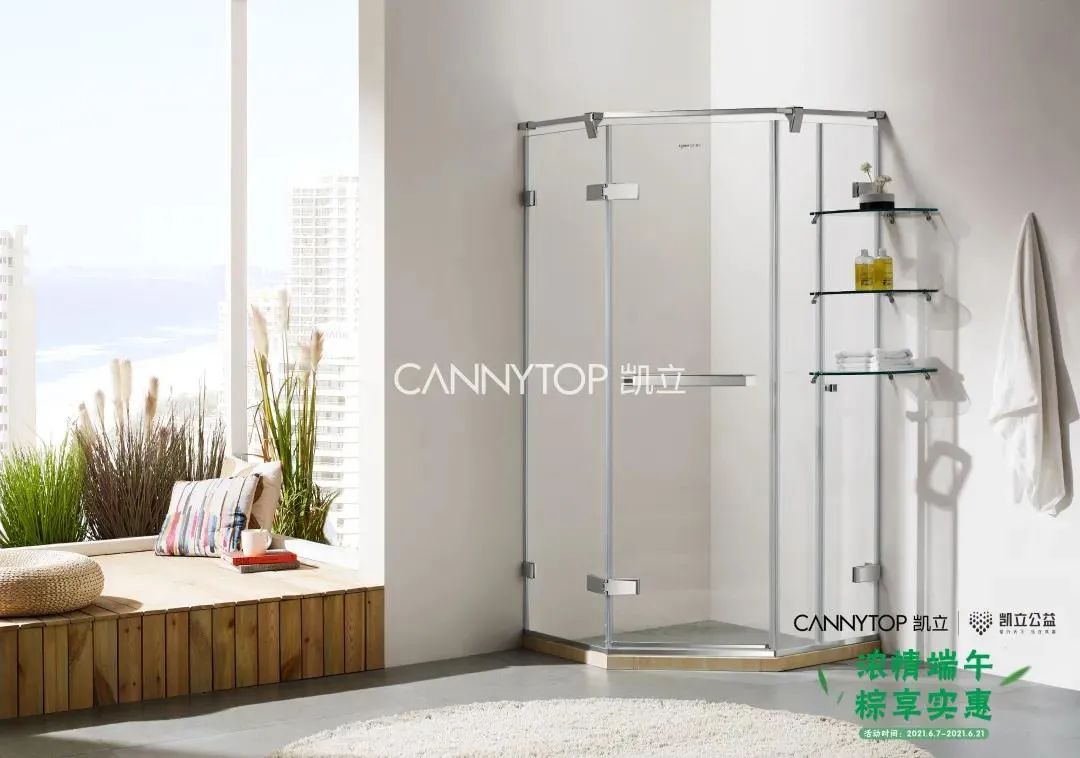 Victoria Plum secures £7 million financing loan
UK online bathroom retailer Victoria Plum has secured a £7 million finance facility from Secure Trust Bank Business & Commercial Finance after growing sales by 46% in 2020. This includes a £4 million fixed asset loan and a £3 million cash flow loan. For the year to 28 February, the company had sales of £103m. EBITDA was £4.5m, up 115% on the previous year. It increased its headcount by 49 to 398 in February and launched a new bathroom design and installation service last year.
Muskoka Cabinet Receives $625,000 Investment from FedDev
Muskoka Cabinet Co. will receive a $625,000 investment from FedDev Ontario to support technology improvements in residential cabinetry manufacturing, Muskoka Cabinet Co. is an Industry 4.0-enabled manufacturer that sells products to homebuilders and contractors. Since 2015, FedDev Ontario has invested more than $567 million in more than 260 projects in advanced manufacturing and manufacturing, and more than $44 million in more than 100 OLMC projects.
– FAENZAFaenza and COLMO formally entered into a strategic cooperation, and the two companies will cooperate in the areas of high-end home scene design and application and supporting sales.
– Jianlin Home: will continue to develop a series of home wellness products and aids.
– Solux Technology: The main layout of beauty and health category is beauty spa, facial beauty instrument and other products.
– Hai-O Sumitomo: Guangdong Aristo has completed the registration of industrial and commercial change of registered address and obtained business license.
– Sanming City, a number of major projects focused on the start of industrial projects, industrial projects have Ninghua ceramic industrial park project, Dada Yinglun sanitary ceramic sanitary ware production project and other 17 projects, with a total investment of 12 billion yuan.
– Nature Home acquired 100% equity interest in Youzhong Home.
– Oppein Home guarantees 290 million yuan for its holding subsidiary Oppein Integration.
– SSE: Temporarily exempted from charging listing fees for listed companies in 2021.
– The shortage of German handicraft technicians reaches about 77,000 in 2020.
– Total investment of 11.04 billion yuan, Foshan Longjiang will become a "home furnishing town".
– May China's ceramic exports rose 55.7% year-on-year.
– Egyptian furniture exports reached a record high in April, with exports up 29.9% in the first four months.
– Hubei Red Star Macalline Chibi store large amount of rent increases, merchants collectively shut down in protest.
– Suning home decoration and kitchen super category day sales increased by 528% year-on-year.
– The relevant committee of the Egyptian Exchange (EGX) approved the listing of Arab Ceramics Company (Ceramica Remas) with a capital increase of 300 million Egyptian pounds, which is mainly engaged in the production and sale of sanitary ware and tiles.
– Diou Home B-Side Business Steady to Improve, Related Party Launches 50 Million RMB Share Increase Plan
– Hua Yinglun Technology (Ningbo) Co., Ltd. invested a total of RMB 20 million to create an expansion project with an annual production capacity of 4,500 tons of copper valves, copper sanitary fittings and 130,000 units of water purification equipment.
– Aliaxis Group, the world's largest plastic fluid manufacturer, sold its subsidiary SANIT to Roca in Spain.
– Xiamen City, Fujian Province, inspection and enterprise tripartite linkage to carry out quality improvement actions and quality infrastructure (NQI) collaboration in the bathroom industry.
– January to May China's furniture exports 186.63 billion yuan, an increase of 52.9%.
– Nepal: The latest product, the small C chef cooking machine, is equipped with Huawei HarmonyOS system.
– Olusha built the first digital bathroom flexible production line in Taizhou.
– Markor Home furnishes guarantee for Markor Digital's 280 million yuan loan.
– Chile's copper exports increased to $4.97 billion in May.