Original Kitchen And Bathroom Industry Mainstream Media Kitchen And Bathroom Information
Recently, the 2020 China Kitchen and Bath Industry Summit Forum – Champion Forum was held in Foshan, hosted by the China Industrial Cooperation Association, Kitchen and Bath Information and TaoWei.com, "Digging Invisible Champions, Empowering Supply Chain".
Duan Junhui, chairman of Leibolden, Chen Xingwei, deputy general manager of Jinn sanitary ware, Zhang Yubin, director of submarine in South China, Hu Zuoqing, marketing director of Yizhan spool, Wang Ming, general manager of Rentai sanitary ware, talked in detail about the fist products of their own companies and the industry "insider" on the spot.
Duan Junhui, chairman of the board of Leibolden
I myself was engaged in shower room in 1995, founded my own brand and company in 2000, registered in 2001. As a worker, I don't dare to make too much of a fuss, but it is from my heart to "fight for the world's shower room and for China's shower room". I don't dare to say that there is anything special about Leybolden's shower rooms, but Leybolden has played a certain role as a weathervane in the shower room industry in China and even in the world with its years of research and development and original production.
In the eyes of a layman, it is very simple and low investment to think that a shower room is an assembly of glass and aluminum, but the difficulties involved in trying to really do a good job with a brand and give height and mission to the product are unimaginable. Leybolden can guarantee daily shipments of 5,000-10,000 sets, of which years of hard work, perseverance, and hardship of the process speak for themselves.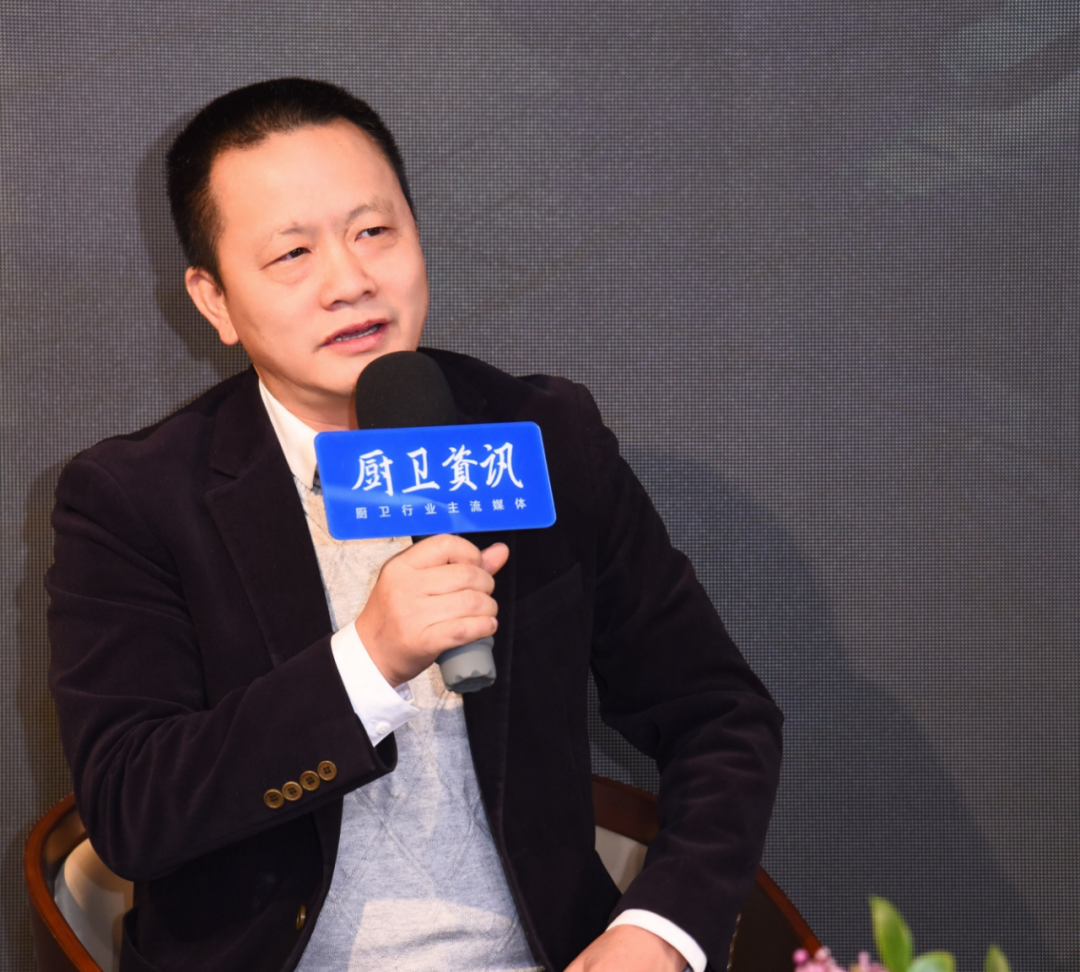 Shower manufacturing technology ceiling is not high, but its management difficulty is very challenging, and supply chain management brings great difficulties. Since the second half of the year, raw materials have been increasing in price, and glass alone has increased by more than 600 tons this year, and domestic glass is not able to guarantee the normal supply of Leybolden. In order to ensure that the shower room maintains a high level of cost performance, more channels of raw materials are taken directly from Indonesia and other Southeast Asian markets, and many management difficulties need to be overcome one by one.
In recent years, the central government has been slowly paying attention to the protection of intellectual property rights, but copycats and plagiarism are still incessant. Many of our patented products just launched, will soon be benchmarked imitation, copying, which is the biggest helplessness. However, it is because of everyone's competition to imitate that the market keeps vigorous competition, which is also a good aspect. If the patent protection is upgraded and the system is improved, then our counterparts will have to pay us royalties. The patented technology of the Leiperton shower room is mainly focused on sealing, waterproofing, and drainage. Previously, the hot barrier-free floor drain, which involves my self-developed patented technology.
The main core of the patented technology is the drainage barrier-free, in addition to meeting the standards of European senior products, the breakthrough point is that the large flow of drainage will not leak out. Another is the seal, to achieve the sealing conditions need to seal, the current market seal technology also has two patents is mine. My seal can be retracted to achieve the purpose of adsorption off, thus reducing friction and increasing the sealing. Many years of independent research and development, production improvement, is the fundamental reason for Leibolden to become the industry leader.
Standing on the consumer's point of view, in addition to ensuring barrier-free use, we also need to go according to the market and pay attention to the changes in the consumer market. We are not limited to domestic shower rooms, but we want to do a good job of making Leybolden's own shower rooms, surpassing ourselves, surpassing standards, and providing superior shower room space solutions worldwide. We hope that consumers spend less money and buy better things.
Chen Xingwei, Vice General Manager of King Sanitary Ware
King has always been export-oriented, with exports accounting for 70% of the total. In addition to the development in Germany through market mergers with local companies, we have also set up an office in the UK and are moving forward at our own pace.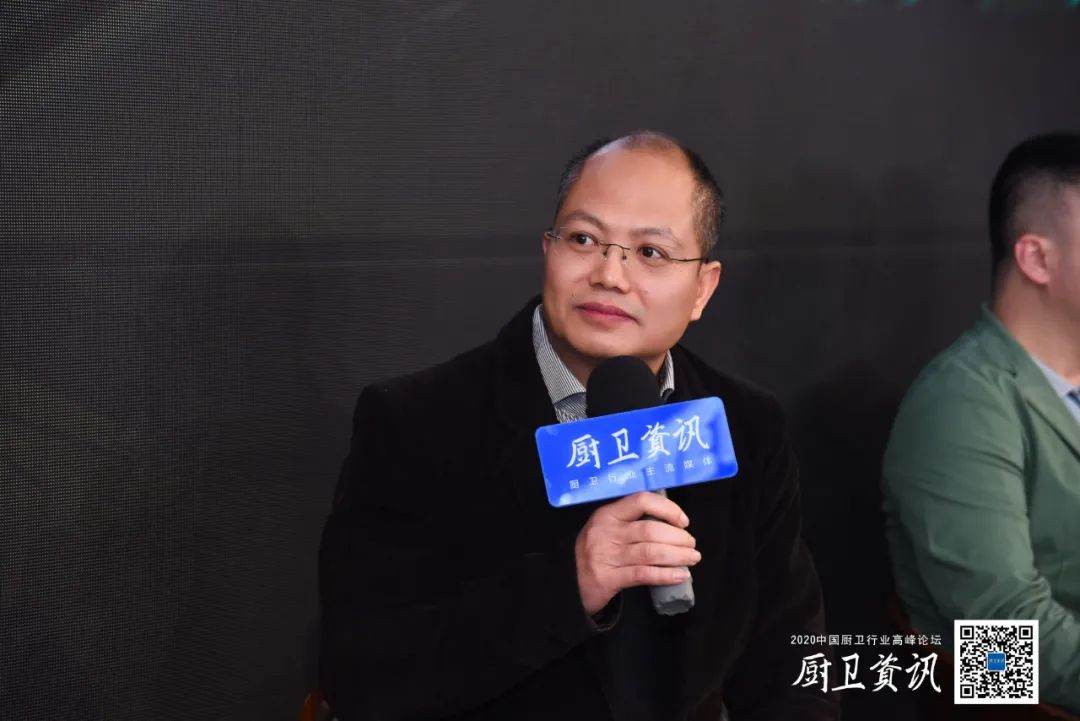 At present, King is mainly positioned to make high quality faucets, or called luxury faucets or luxury faucets (luxury faucets, mainly popular in Europe and the United States, sold to the top rich, super stars and other customers. The domestic distinction between faucets is generally based on price, material and function to purchase, rather than positioning). The general direction of the development of Jinn sanitary ware is to be the champion of high-end faucets – "the best faucet in the world, to create a life of love for our people".
The faucet of King sanitary ware is mainly thermostatic faucet. In the UK, the thermostatic faucet is very popular, and its standard temperature is 40 degrees, which is 38 degrees in China. King sanitary ware has also developed electronic faucet, which can set the temperature and flow rate according to the user's habit. Vegetable basin faucet, also achieved a technological breakthrough, you can open the faucet, the water flowing out is both boiling water.
In addition to this, the highest end of the products in the Jinen hand-carved faucet, the material has crystal, jade faucet, this part of the product is mainly for foreign markets. However, Jinn sanitary ware hope that in the future in the Chinese market can also promote these handmade faucets, so that consumers also use these elegant products. So to speak, the design and technology of Jinn faucet is not worse than foreign high-end brands at all, they are not stronger than Jinn sanitary ware.
Submarine South China Regional Director Zhang Yubin
Submarine is more diversified and offers more solutions in floor drains compared to other floor drain companies. Submarine is a 2C brand, in addition to retail, it provides special floor drains in engineering and custom floor drains in home decoration.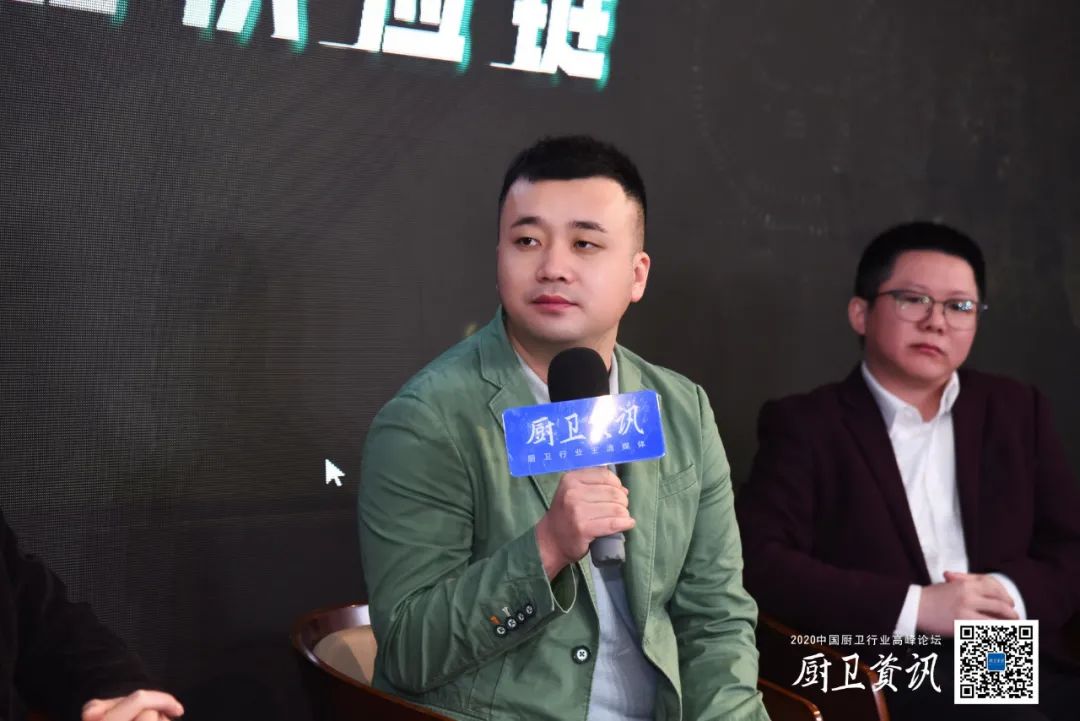 In the past few years, submarine has done a lot of products, and now it is "submarine kitchen and bathroom products", multi-category extension. But in everyone's impression, talking about floor drains will be associated with submarines, floor drains in the kitchen and bathroom space to play a very critical role in the prevention of odor and drainage. Where odor can come up, we need to do a good job of odor prevention, odor is also bacterial, aerosol transmission is the failure of odor prevention, including sinks, sinks need to do a good job of odor prevention. Our products, including floor drains and toilet seals are conventional products, do not have the function of sterilization, but can do to prevent the spread of aerosols.
Floor drain is a very small, but very large market. The most common and common floor drain on the market is the rough room PVC floor drain, a few dollars of stainless steel floor drain. Most of the rough housing with PVC floor drains, occupants may choose to remove the replacement of cheap stainless steel floor drains, may also continue to use PVC floor drains .
Although submarines are currently extended in multiple categories, the annual investment of energy and financial resources in the category of floor drains is still very large to ensure that the products are updated and iterated every year. Submarine channel share is still quite average, engineering on the top 100 real estate reached a strategic cooperation is very much. Offline channels, submarines have also achieved tens of thousands of stores.
The next five years, submarine kitchen and bathroom products hope to provide customers with more good products, each product, as long as you choose to do, will do it with care.
Hu Zuoqing, marketing director of Yizhan Valve Spool
Yizhan spool, originated in Taiwan in 1980, later the factory moved to Jiangmen production, is T/CBCSA10-2019 "sanitary ware spout", T/CBCSA7-2019 "sanitary ware right angle valve" standard drafting unit.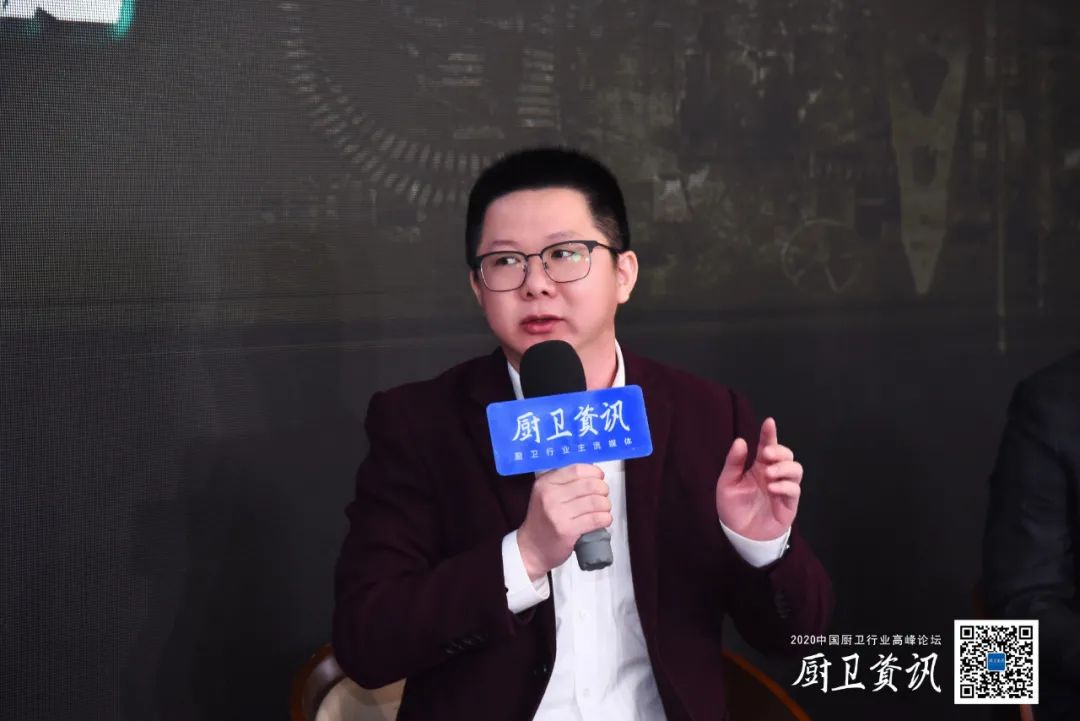 Among the top 20 faucet brands in the world, accounting for 60% to 70%. In the United States sales of 10 faucets, there are 7 faucet spool is the use of Yizhan spool.
Spool is the core component of the faucet, faucet functionality, water experience is closely related to the spool. In recent years, Yizhan spool has been around the "health", "safety", "fashion" to innovation, to solve the consumer use of pain points, to help faucet brands to improve faucet design The appearance of humane and fashionable. At present, the requirements of heavy metal precipitation of faucets at home and abroad tend to be strict, Yizhan spool developed a series of direct link free of scalding spool, for example: the main body of the faucet but not water (isolated faucet metal heavy precipitation), at the same time this for faucet factory processing and assembly, that is, simple and convenient. Also in line with the U.S. NSF toxicity testing standards.
In terms of water safety performance, Yizhan spool to take into account the user's pain points, such as bath water hot and cold how to do? For this problem, Yizhan spool in 2004 to carry out technical research and solve. The "pressure balance valve" developed by Yizhan spool can ensure that users in the bathing process encounter multiple faucets open at the same time, the water flow will not be because of changes in water pressure feel "bath water" cold or hot, will not be cold or scalded. In the faucet suddenly cut off the water, the pressure balance valve will stop operating between a second, so that the human body will not be scalded.
Rentai sanitary ware general manager Wang Ming
Rentai sanitary ware only do the downpour, and only do bathroom cabinet basin downpour. Rentai is located in Taizhou, Zhejiang Province, affected by the production area, the main component is the underwater device. The entire sanitary system, the underwater device is very insignificant, so far no national standards, only industry standards. Industry standards are not very comprehensive, the threshold of entry is also very low. As far as I understand, Taizhou Luqiao District registered companies amounted to more than 800, three no small workshops on more.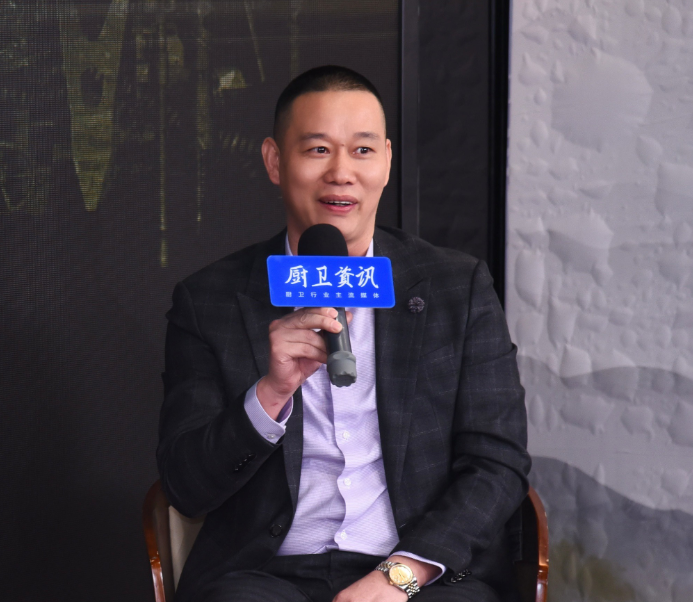 Doing sewer products, people say innovation, in my mind is to find pain points and solve pain points. Sewer because there is no national standard, so the standard is not the same, the pain points of the product need to be discovered by the enterprise itself. For example, the installation pain points, consumer use pain points. Now the market has one of the biggest pain points is the installation of the water heater trouble, each need to play glass glue. Now Rentai find a solution, no glass glue, no raw material tape, tighten the water does not leak.
One distinctive feature of the sewer product is that the profit added value is very low, but the enterprise input cost is great. The factory in Taizhou has been saturated with production for three consecutive years, and this year Rentai invested in a new factory in Nan'an, Fujian, with a daily production capacity of 20,000 units. Rentai is now focusing on the domestic market and only doing OEM, cooperating with more than 100 brands, and now more and more high-end brands are seeking cooperation. All along, Rentai has been oriented to be closer to the people and know what they need. We hope that every product we produce can get the most value out of it. When consumers use it, it is very comfortable and has a long service life, rather than being used halfway to change one.
Yu Zhenrong, president of kitchen and bathroom information
Sanitary industry, a lot of small businesses, small categories, niche representatives, there are a lot of elites, a lot of talent, they are very thoughtful, passionate, talented.
We do this thing is to open a head, to spread their valuable ideas, ideas and talent, just a head, next year, 5 years later, 10 years later, or even 100 years, we still do this thing, to do this thing better!
At this morning's forum, many people said they needed the support of Mr. Yu Zhenrong, and I was honest enough to say that we would give our full support. We engage in this activity is to support everyone, we will also support a lot of people who did not come to the meeting, will support more categories, we hope that the Chinese manufacturing bigger and stronger!
The theme of the invisible champion, to reiterate, there are 3 concepts.
First, find the champion and help the champion. They are no longer invisible later, but stars, are well known, are expected, are influencing the development and progress of the industry, are the benchmark.
Find the boss of each segment, such as Leibolden sanitary ware, Yizhan spool, is one of the industry's top enterprises.
Wang just said, Taizhou do more than 800 sewer, the whole of China 1600 there? Circuit low threshold, no standards, too many enterprises, there will be many product problems, such as problems, business management problems and even industry and commerce, consumer problems. Tile industry has a stick of products, this field oligarch is King Kong, King Kong's standards are high enough to make the threshold of this industry is also high enough to enter the back of the enterprise must meet his standards to survive, or come in to lose money.
Second, we have to find the top manufacturing companies in the field of segmentation, his products do the best, his scale is not necessarily the largest. The sanitary industry is very much in need of the largest enterprises, but also very much in need of the best enterprises. King faucet, is really doing first-class, which will also have a very good impact on the industry's development progress.
Third, not only to find the largest and best, but also to find the first-line enterprises. To reach the high standards of the segmentation category of enterprises.
We hope that by digging out the corporate brand of the kitchen and bathroom industry, we can jointly promote the progress of the Chinese manufacturing.
We want to do a good job of enterprise brand has two problems, is it to do internal brand or external brand, is it to do manufacturing or marketing? My personal advice is to do manufacturing, marketing is a way to pull sales, marketing is the method and means, not our purpose today, we want to do a good job of manufacturing in China.