Kitchen And Bathroom Industry Mainstream Media Kitchen And Bathroom Information
Jomoo at China Brand Day
From May 7th to 10th, on the occasion of the fifth "China Brand Day", the "Inspiration 100" 2021 China Brand Day series, initiated by the China Brand Building Promotion Association and the National Brand Project Office of Xinhua News Agency, opened in Shanghai. Jomoo, as the industry leader, along with Gree, Tencent and other national brands, Jomoo Vice President Yan Zhen said in his keynote speech at the 2021 Brand Credit Building Summit, "Brand is the biggest credit asset, and consumers ultimately buy the brand and use the quality." During the event, the 2021 China Brand Credit Development Blue Book was released, Jomoo always insists on "integrity first, quality first". From manufacturing to intellectual manufacturing, Jomoo continues to lead industrial upgrading, with a brand value of up to 45.025 billion yuan among the top 500 Chinese brands, "China's first", "the world's fourth", providing a new model for brand upgrading. Now is making efforts to build a healthy public welfare IP, follow the national policy to help the revitalization of rural areas, launched the "Health China" action to increase the code of urban public health system, and is committed to making the good to become more people's lives.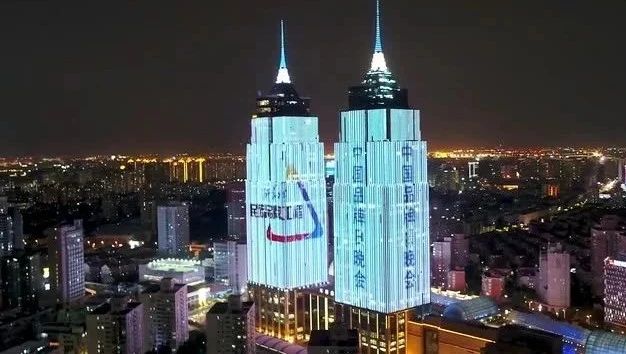 Huida bathroom Handan Yuexing flagship store grand opening
On May 4, the flagship store of Handan Yuexing of Huida Sanitary Ware was grandly opened, and the terminal store of Huida Sanitary Ware version 6.0 was unveiled in Handan, the thousand-year old capital. The new store, new experience, will bring consumers a wonderful one-stop bathroom space enjoyment. In his opening speech, Wang Zhuo, director of retail channel of Huida Sanitary Ware, said: For 39 years, Huida Sanitary Ware has insisted on providing consumers with high-quality sanitary solutions. With craftsmanship quality as the foundation, innovation and research as the source, and the requirements of a big brand as the standard, we insist on giving back to consumers. Handan is a famous cultural city with a long history and is also the origin of Yanzhao culture. As Hebei's own sanitary brand, Huida Sanitary Ware has always attached importance to the development and expansion of Handan market. The opening of Yuexing flagship store will be a brand new starting point. On the day of the event, the "5.1 Shopping Festival – screaming group 'Hui'" activity of Huida Sanitary Ware landed synchronously, and the famous singer Nanhe Wendu, the lead singer of Wendu, gave his support to the event, and the site was very popular.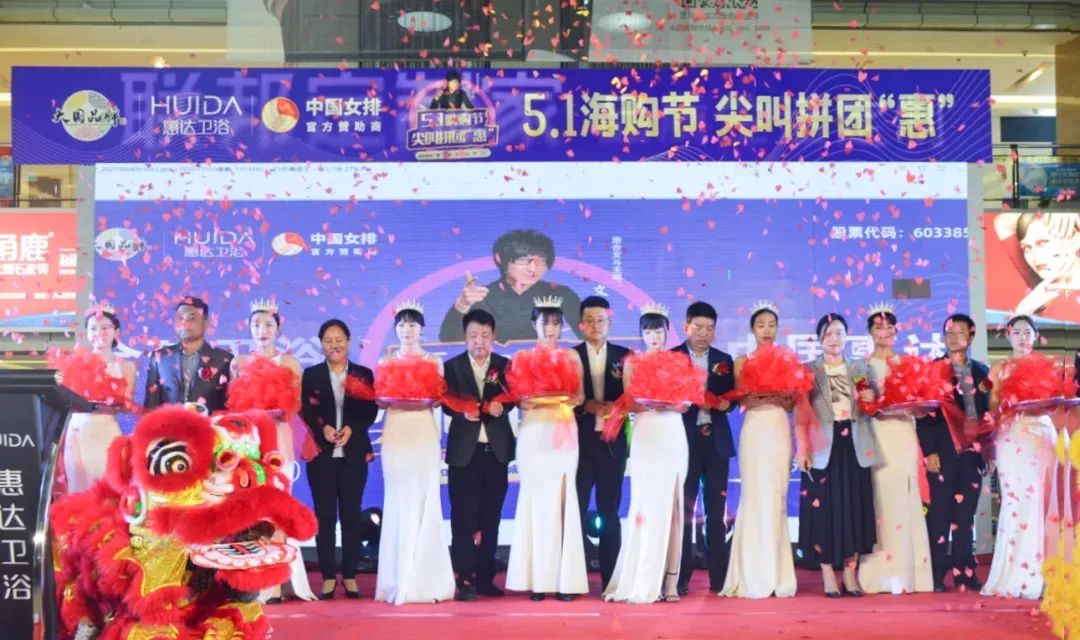 Nanjing Arrow bathroom A6 flagship store was decorated and opened
Nanjing Arrow Sanitary A6 flagship store opening celebration was held in Nanjing on May 3. General Manager Liu Jianzhang said in his speech that Arrow Sanitary Ware and Huaguan Home Group have been cooperating for many years. Since entering the Nanjing market in 2013, Arrow bathroom has become one of the leading companies in the building materials industry in Nanjing. The opening of Nanjing Arrow Sanitary A6 flagship store will make Arrow Sanitary refined and stronger in this feng shui location of the tiger. The brand proposition of "Arrow Home Life Wisdom" is to create a new wisdom lifestyle for users and enhance people's happiness at home with quality and value.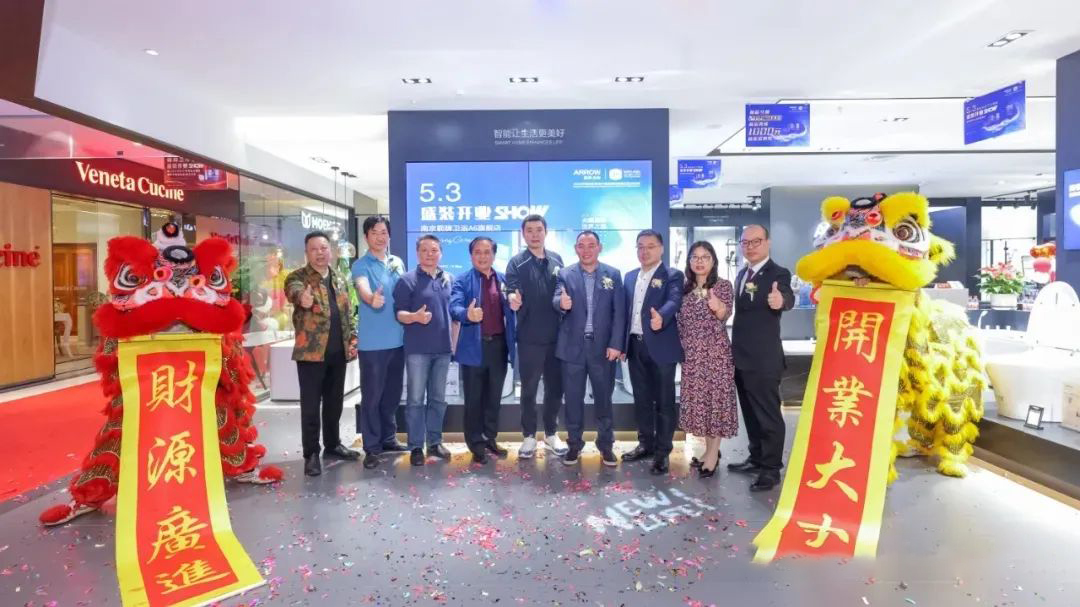 Dongpeng whole bathroom strongly "dominate" the core business district
During the Golden Week on May 1, Dongpeng bathroom with new advertising debut in seven major cities across the country, screen the national core landmark business district. It opened a comprehensive national bathroom brand of high energy "screen" mode, a strong brand business card for the world. 2021, Dongpeng whole bathroom continues to focus on brand communication, promote the healthy development of the brand, deepen the "heart for health" brand slogan. In the health product intelligence, comfort and safety and other aspects of increased research and development, dedicated to providing each family with a healthy and comfortable home life experience. The May Day debut of the national core landmark shopping district, to further deepen the brand imprint of consumers on Dongpeng whole bathroom, so that more consumers experience healthy intelligent sanitary products, to show the majority of consumers Dongpeng integration of technology and art, create a better vision of human life.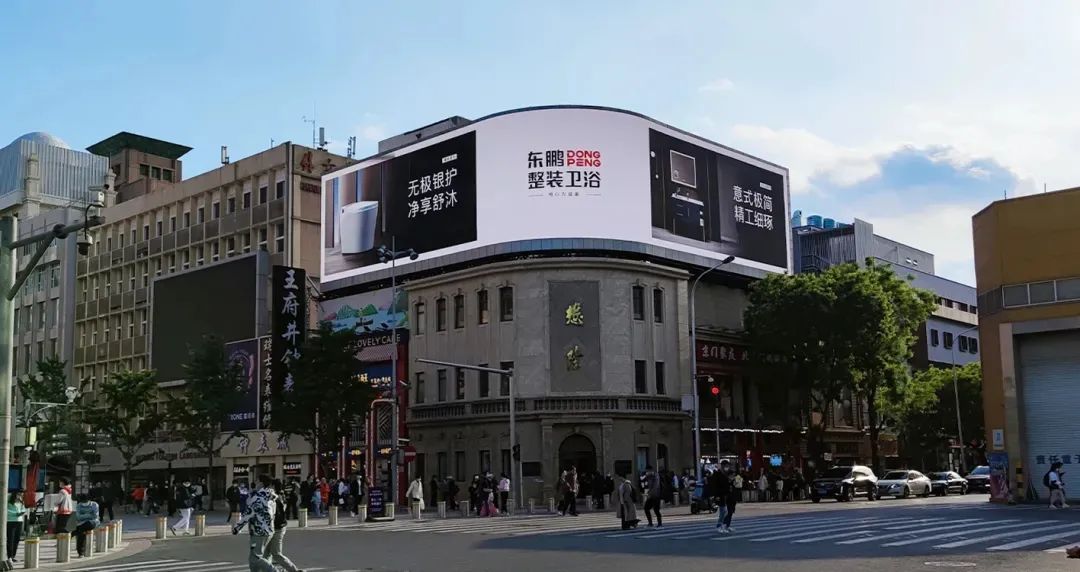 Four Dimensions won the title of Chongqing Municipal Industrial Design Center
On April 28th, the award ceremony of 2020 "Zhi Bo Cup" China (Chongqing) Industrial Design Competition sponsored by Chongqing Municipal Government was held in Banan. Four Dimensions won the title of Chongqing Municipal Industrial Design Center. Tang Wenfeng, product director of Four Dimensions, attended the award ceremony. This year's competition to "intelligent design of Chongqing" as the theme, a total of 308 pieces of various categories of gold, silver and bronze awards, excellence awards. A total of 3719 pieces of works were collected since the competition was launched. Chongqing is a major manufacturing town, with a complete range of industries, a solid industrial foundation and good development momentum, creating very favorable conditions for the development of industrial design. At present, Chongqing has built 6 national industrial design centers and 71 municipal industrial design centers, and Chongqing State Four Dimensions Sanitary Ware Co.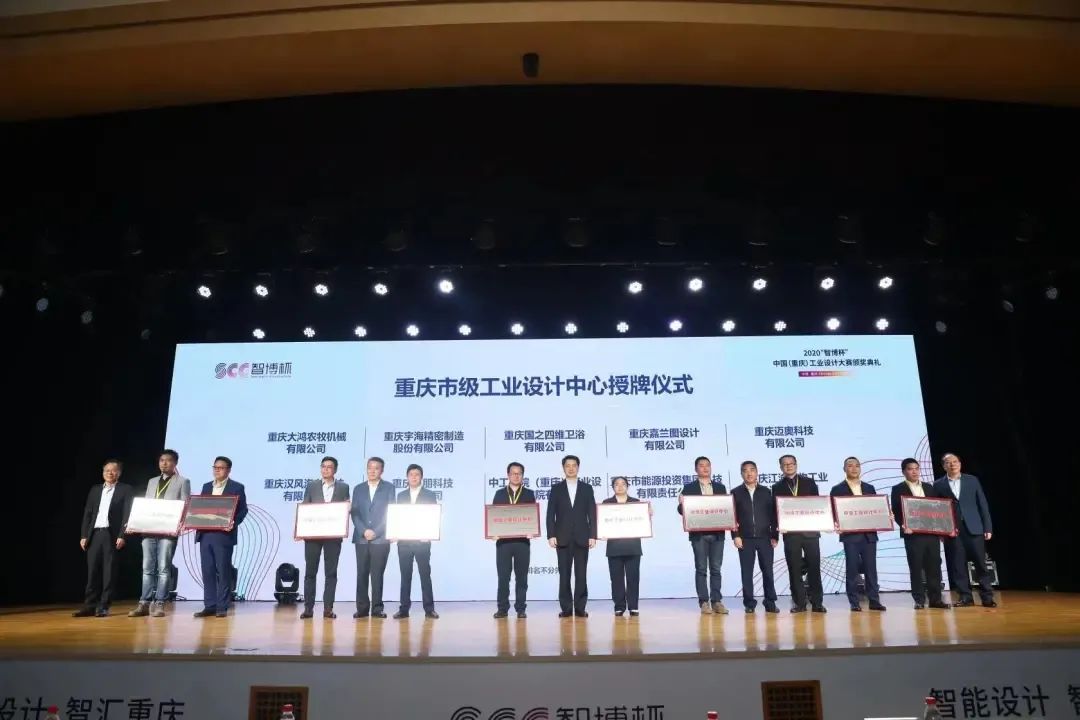 Ikahe Sanitary Ware won the 2020 Zhejiang Province Tourism Engineering Quality Service Gold Award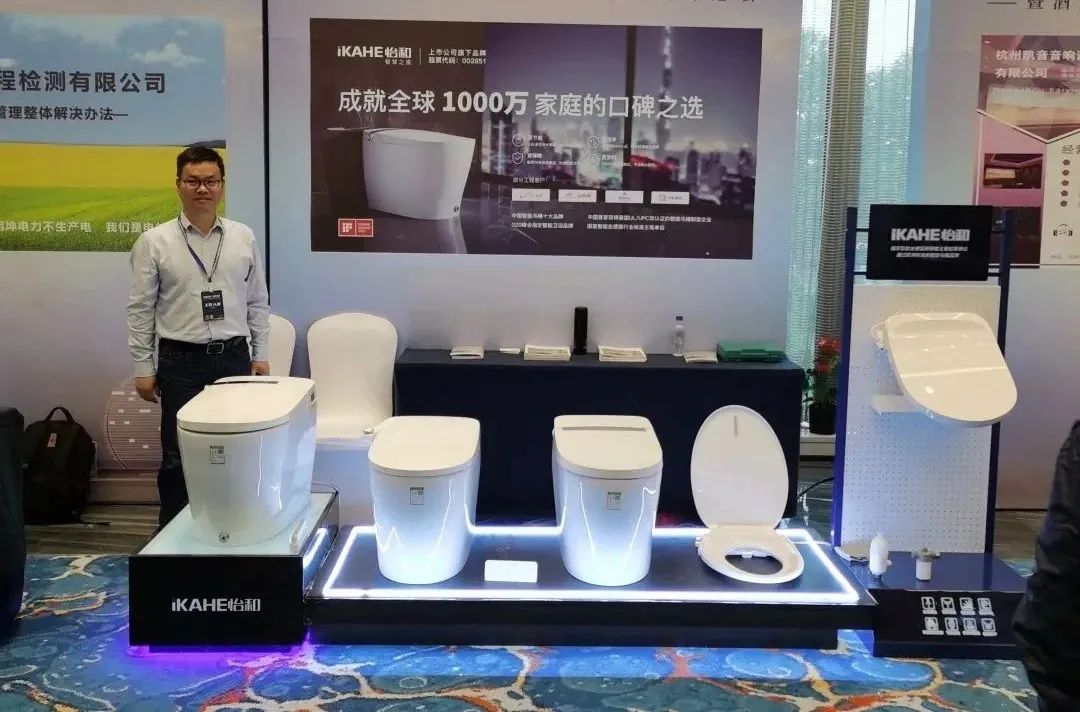 Recently, "2021 Zhejiang Tourism Engineering Technology Exchange Conference" and Hotel New Technology and Industry Technology Summit Forum, which was guided by Zhejiang Provincial Culture and Tourism Department and sponsored by Zhejiang Tourism Engineering Equipment Technology Management Association, came to an end in Hangzhou. ikahe bathroom was invited to participate in the conference, and now show Jardine's intelligent aesthetic products, and Ikahe bathroom as a national high-tech enterprise, always adhere to science and technology to lead the development of enterprises. ikahe with an invisible sense of innovation to lead the enterprise gallop in the intelligent toilet research and development fast track. Ikahe's total sales volume is at the forefront of the industry, and it can be said that it has made a great deal of noise in terms of technological innovation.
The second "Tik Tok" season is here!
Horow joint Tik Tok first big brand season activities officially opened on April 29, Horow linkage Tik Tok, the new residence network V designer Ah Shuang live remote broadcast to carry out intelligent live interaction, with a more convenient and efficient service mode, the dissemination of intelligent bathroom life in a new way. The big brand day to "quality of life, an intelligent toilet said" as the theme, with a very high cost performance to improve the toilet conditions of ordinary people. To help the new upgrade of national life, to a better start. The first day of the broadcast will attract a large wave of fans, the site exhibits a variety of intelligent bathroom boutique, Horow big flush intelligent toilet S4 intelligent lock C3, etc., to achieve a comprehensive upgrade of home products.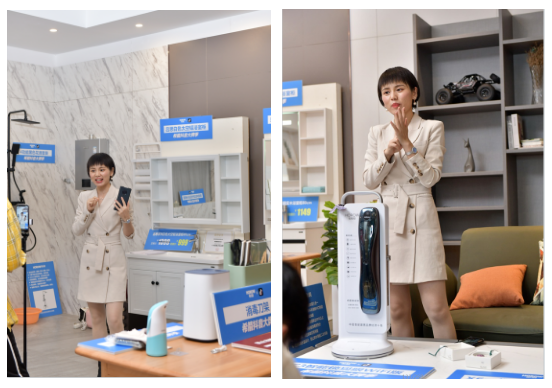 Chinese sanitary ware company will acquire 75% of the famous French sanitary ware brand THG
According to the French media "Echo" (Les Echos) reported that THG, a family bathroom company based in France, will sell 75% of its shares to a Chinese company. David Bonnelle said THG is known for supplying high-end hotels such as the Crillon in Paris, the Burj al-Arab in Dubai or the Trump Taj Mahal in Las Vegas.
Hansgrohe's Chief Financial Officer is leaving the company.
Reinhard Mayer (53), who has been chief financial officer of accessories maker Hansgrohe at Schiltach since 2017, will leave the company on May 31.Hansgrohe made the announcement on Thursday. Mayer is said to be continuing his career abroad. CEO HansJürgenKalmbach will take over from Mayer until a successor is settled.
Laufen will merge with the sanitary ware manufacturer Similor in January next year.
Swiss sanitaryware makers Similor AG and LaufenLaufen AG will merge in January 2022, said Klaus Schneider, managing director of Similor AG, adding that from January next year, the three Similor brands Arwa, Similor Kugler and Sanimatic will no longer exist and will be called "Laufen". According to Klaus Schneider, the merger of the two companies will make processes and cooperation with partners easier and more efficient and will help to further strengthen Laufen's corporate image. Schneider assured that neither the name change nor the subsequent merger will have any impact on employees.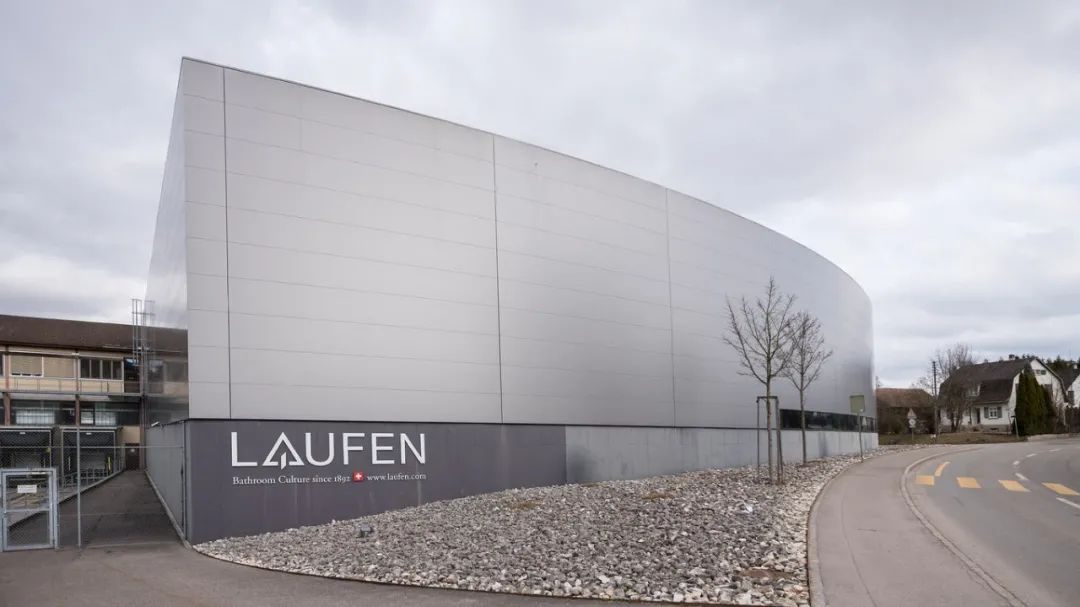 Geberit announces 3.5 percent price increase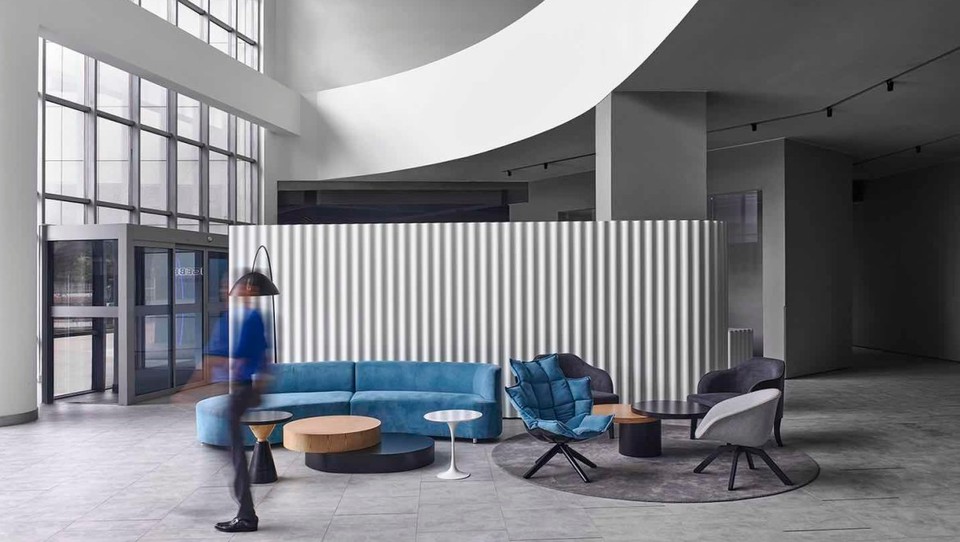 Geberit North America also announced on May 4 a 3.5 percent increase in prices across the board, effective June 1, 2021. According to Geberit's published financial results, sales increased 14% in the first quarter of 2021. Adjusting for currency effects, growth was 13 percent, the strongest quarterly increase in the past decade, with sales rising to CHF910 million ($995.3 million) from CHF797.6 million in the same period last year. geberit's first-quarter operating profit rose 24 percent to CHF276.4 million, up from CHF223.7 million in the first quarter of 2020. Net income increased by 27% to CHF 232.5 million.
OLO Sanitary launched the tenth international design competition
OLO Bathrooms recently launched its 10th International Design Competition, in which participants had to develop innovative solutions for bathroom spaces to meet the challenges of the United Nations' 2030 Agenda for Sustainable Development. The solution was submitted between May 3 and June 3. Marc Viardot, Director of Marketing and Design of the Roca Group of Companies, said: "The concept of "the future" has changed, the epidemic has brought new challenges, and other challenges are increasingly important, such as protecting the planet, supporting its diversity or fighting inequality.
The U.S. faucet market will reach $4.7 billion.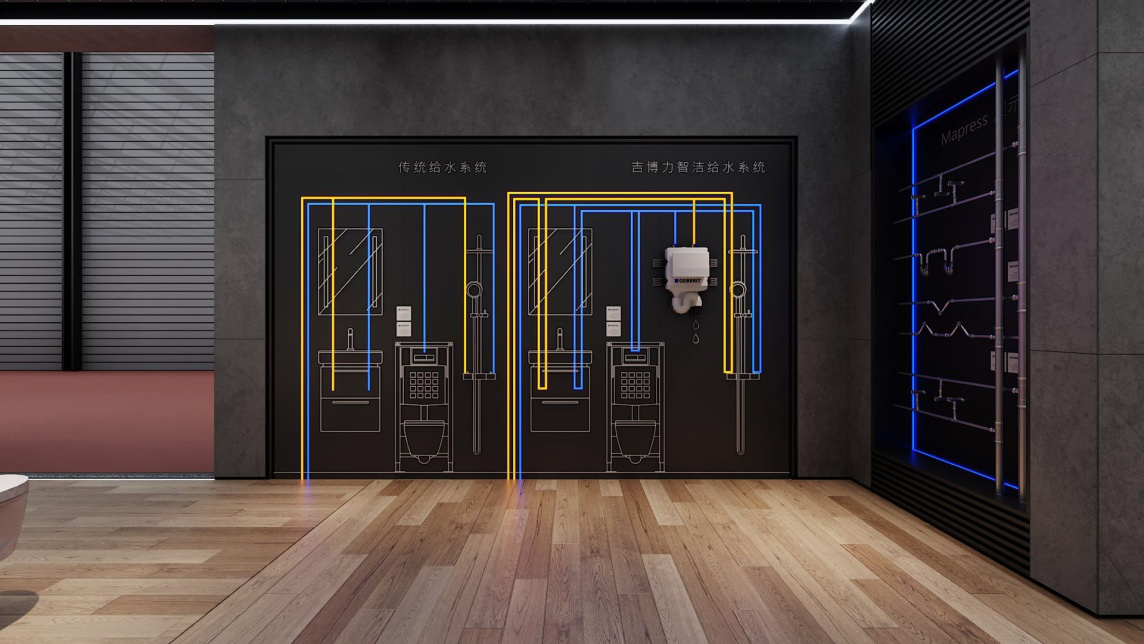 The U.S. faucet market is expected to reach $4.7 billion by 2028 and is projected to grow at a CAGR of 4.8% from 2021 to 2028, according to a Research and Markets study. Rising demand for household products and accessories is driving the market. According to LIRA Center data, home improvement expenditures will grow at a CAGR of 6.0% in 2019. The demand for smart home and smart bathroom renovations is hot and more consumers are showing preference for spa experience in their homes. In addition, products that use new water-saving features and technologies such as smart digital faucets are gradually being recognized by the market. The introduction of the US EPA's water-saving efficiency has also indirectly driven the growth in demand for smart bathroom equipment and digital faucets.
Pianor does not rule out the examination of the whole bathroom category market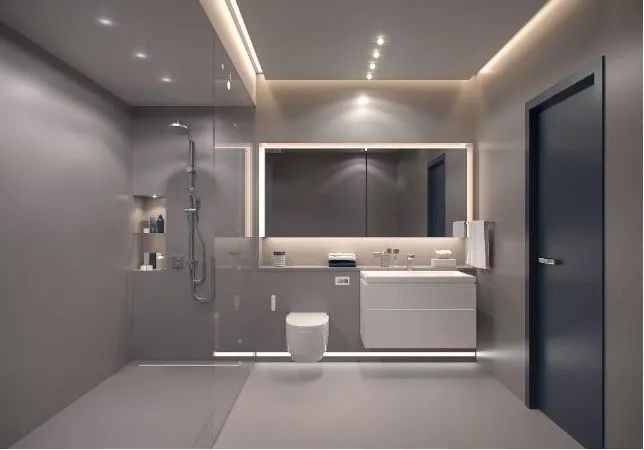 At noon on May 6, Pianor released its annual report for 2020 and the transcript of its quarterly earnings communication call for FY21. According to the announcement, the output value of Pianor for the next three years is planned as follows: 2.5-3 billion this year, about 4 billion next year, and 5-6 billion output value the year after, with increased investment in production sites and related machinery and equipment. In the future, Lankao production base and Fusha production base are planned to add 1 billion and 800-900 million of engineering capacity respectively. The fixed-income project plans to complete construction and equipment installation and commissioning this year, the beginning of 2022 to start trial production, and gradually release capacity after the year of production, the project is hoped to achieve production in 2023. And the wood door category capacity expansion is mainly through the outreach development to enhance. At present, the company's main products are cabinets, closets and wooden doors, which are three types of woodworking products, including flooring category, but also do not rule out the investigation of the whole bathroom category market.
– Spain's Castellón ceramics cluster, between 2005 and 2020, ceramics companies from 180 to 81; and in the field of raw materials, between 1990 and 2020, from 28 to 19.
– Surya Toto Indonesia (TOTO) reported a 79% drop in net profit in the first quarter of 2021.
– German floor heating systems brand Uponor appointed Michael Rauterkus, former CEO of Grohe, as president and CEO.
– Suning Tesco data show that during the May Day holiday, sales of smart toilets and other smart home products grew by more than 180% year-on-year.
– Luo Zhengren, the founder of Hao Lai Ke's holding company Qian Chuan Wooden Door, passed away.
– Nature Home (China) Co., Ltd. transferred 11.22% equity interest in Yongyu Home and withdrew from the list of shareholders of Yongyu Home.